At some point, your website will have to go through a major upgrade: a switch to a new CMS or a redesign. A worthwhile, but highly time-consuming task that requires the involvement of various and different disciplines. The following ten steps will guide you through the process of a website redesign without compromising on search engine optimization (SEO).
So why is SEO so important in a website redesign?
For most websites, organic traffic is the number one source of visitors. You have invested a lot of time and energy to be optimized for search engines like google. Building up good rankings and lots of organic traffic takes months or even years. Therefore, you would like to keep that, even when you are about to redesign and upgrade an existing website.
If not, it is possible that a large part of your rankings and search traffic will disappear. You can prevent this by getting involved with SEO during the website redesign process, from start to finish. First of all, be aware that these steps are most effective if you take SEO into account from the beginning. Consequently, a website redesign is the perfect time to establish or review an SEO strategy. Which landing pages have the most value? On which keywords do you want to be found?
If you are only thinking about this after designing a website or writing content, you are already too late. Stay tuned to see what steps you need to take before your website redesign to retain you SEO rankings.
Analyze landing pages for organic traffic
Before starting a website redesign or upgrade, you should always analyze your existing pages. Start with your most important landing pages. The report of 'Organic landing pages' in Google Analytics provides many valuable insights, for example, which pages generate the most traffic and convert. Prioritize these pages. Regardless, ensure that your most valuable pages are either migrated or redirected and not removed during a website redesign.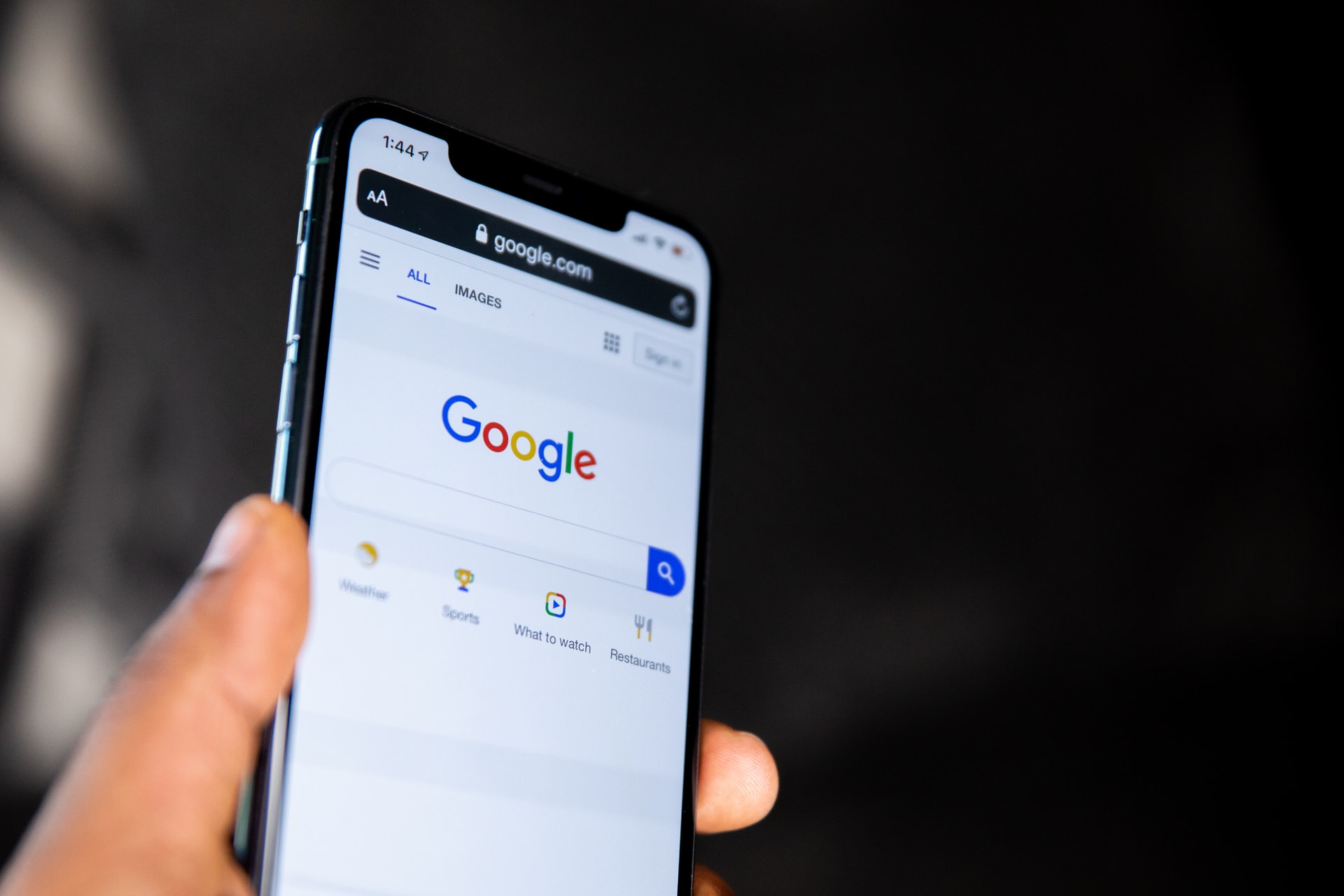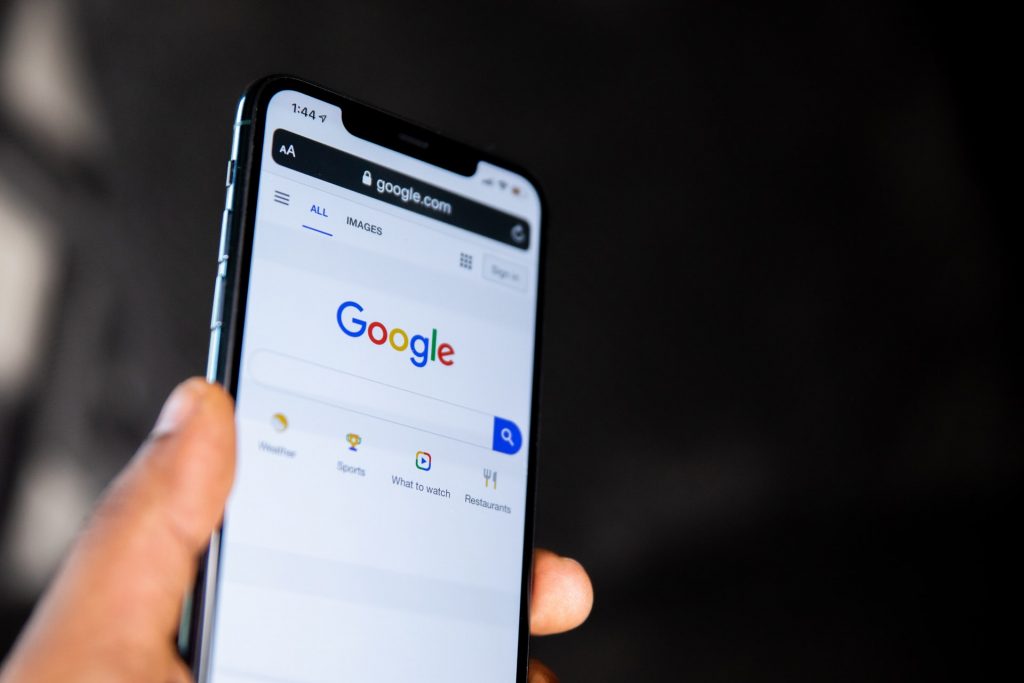 Identify keywords and their current rankings
The algorithms of Google are getting smarter each and everyday and they look at many factors, including loading speeds, user friendliness, and backlinks. Still, Google remains a text-oriented search engine. For this reason, keywords remain very crucial in optimizing a website for search engines. Before the redesign, make a list of keywords you currently rank for. You should concentrate on keywords that generate a lot of traffic, convert and already rank well on Google. After all, these keywords should be given a high priority in the redesign process.
There are several ways to see which keywords you currently rank for. The first option is to use Google Search Console. This tool is free and in addition to the current rankings of your keywords and related pages, it provides a lot more information about your website, like which pages are currently indexed by Google. Some other good tools to determine rankings are Moz Rank Checker and SE Ranking.
Another great tool is Ahrefs' rank tracker and organic keywords report. Its interface is user-friendly and the rankings are accurate. It displays the rankings on a timeline, so you can keep a close eye on them after the website redesign.
You also need to deal with keywords that are not performing well but have great potential, for example because they have a high search volume or are very relevant regarding your content. These are ideal candidates for optimization during a website redesign.

Besides prioritizing your current keywords, a redesign is also the perfect opportunity to find new keywords. You can do this via Google Keyword Planner, among other tools. There you enter your current search phrases, on which the tool gives suggestions for related words and corresponding search volumes.
The Featured Snippet Problem
In addition to looking at the rankings of your keywords, be sure to test the search results that come up for important keywords. You may find that there are a lot of "featured snippets" between the search results. Google is increasingly trying to answer specific search queries directly in the search results.
The more featured snippets there are on a page, the less likely users are to click through to one of the organic results; after all, the information they are looking for is already displayed by Google itself. These are also called "zero-click searches" and are becoming increasingly common, especially on mobile. However, this does not mean that you should entirely avoid queries with such search results. Depending on your goals, it may be more sensible to focus on search terms where fewer or no such answer snippets appear.
However, it is possible to eventually have your own content displayed in featured snippets. In order to do this you must be able to correctly predict the intention behind a particular search term. If you can match this intent with your content that is optimized for featured snippets, through the use of structured data, you stand a chance of having your content featured in one of these snippets.
However, not all featured snippets are the same. Google uses fixed databases like Wikipedia for certain featured snippets, and occasionally even uses its own data or widgets. Through a recent update, choosing whether or not to optimize for featured snippets has became even more difficult. In the past, if you had a featured snippet, then the organic result from which the information came was also displayed on the first page of the search results.
Now, this is no longer the case. Thus, you should decide on this according to the goals of your website. Would you like your site to show up better in the Google search results on these particular queries? Or do you prefer more organic traffic coming to your site?
Analyze and evaluate backlinks
Backlinks are necessary to make your pages more attractive for search engines. Pages with many quality backlinks have more authority in the search results. By changing your site structure, you are in danger of losing backlinks. Conducting a backlink analysis will allow you to better understand your current link profile. Map out the pages that other websites link to and ensure that those pages are upgraded or redirected. Use a tool like Moz's Link Explorer or Ahref's Site Explorer for this.
As a matter of fact, not all links are worth the same value. Quality and relevance of backlinks are now more important than quantity. Unreliable links will do more harm than good to your website. Therefore, a website redesign or upgrade is the perfect time to evaluate backlinks and remove the bad ones. When talking about bad sites you can think of spam websites, those that link to countless, often unrelated websites with the aim of adversely affecting your SEO. However, you can also think of websites that do not fit in well with the subject of your website, such as porn or old http websites.
Bear in mind that the added value that these backlinks bring to a page after a redesign or redirect is almost always less than if the link points directly to the page. When certain backlinks are very important for your website, then you can attempt to contact the administrators of those websites to have the old link replaced with the new one and therefore restore the maximum link value. On a very big website with many backlinks, this is an almost impossible task, so check carefully which links are the most valuable.
Crawl Your Existing Website
During a redesign or migration, often the URL structure of your website changes. It is best to try and keep the URL structure, but if the URLs change it is very crucial to inform search engines of this change. Failure to do so will result in the loss of rankings that have been built up. Therefore, understanding the current URL structure is crucial. Make use of a tool like Screaming Frog SEO Spider to list the current URL structure.
Build a 301 Redirect Plan and Update Your Internal Links
In terms of SEO, redirects are the very core of a website redesign. Redirects direct users to new pages and they tell search engines to actually index the new pages rather than the old ones. Doing so is critical for transferring accumulated rankings. This can take a lot of time for larger websites, however, if redirects are not executed, Google will not value the new pages. That results in a loss of rankings and traffic in many situations.
In order to stay on top of things, use a spreadsheet. Draw two columns and put the old and new URLs next to one another. By doing this you will be able to know exactly to which address the old URL has been moved during the redirect. You can list your old URLs with the help of Screaming Frog and export them to a spreadsheet quite easily.
Remember to also update your internal links. In fact, these old internal links are also redirected, however, as explained in step three, you might lose pagerank (or link value) again. Therefore it is better to link directly to the new pages rather than using a redirect. In addition, redirects can cause a drop in the speed of your website as each redirect slows it down just a bit for users.
Create Canonicals
Canonicals are HTML elements that mainly prevent duplicate content. It informs search engines which of your similar pages is the original. This will help search engines index the correct pages. Be sure that the canonicals on the new website are properly set and link to the pages of the new website and not the old one. Employ a developer's help with this if you are redesigning a large website. If your canonicals still point to the old website, the new website may not be indexed.
To completely prevent this, we recommend setting up self-referencing canonicals on all pages of the new website. This will tell Google that these are the only versions of those pages. Combined with the redirects, this tells Google what the new location of the old website is. Moreover, duplicate content is always negative for your site's SEO.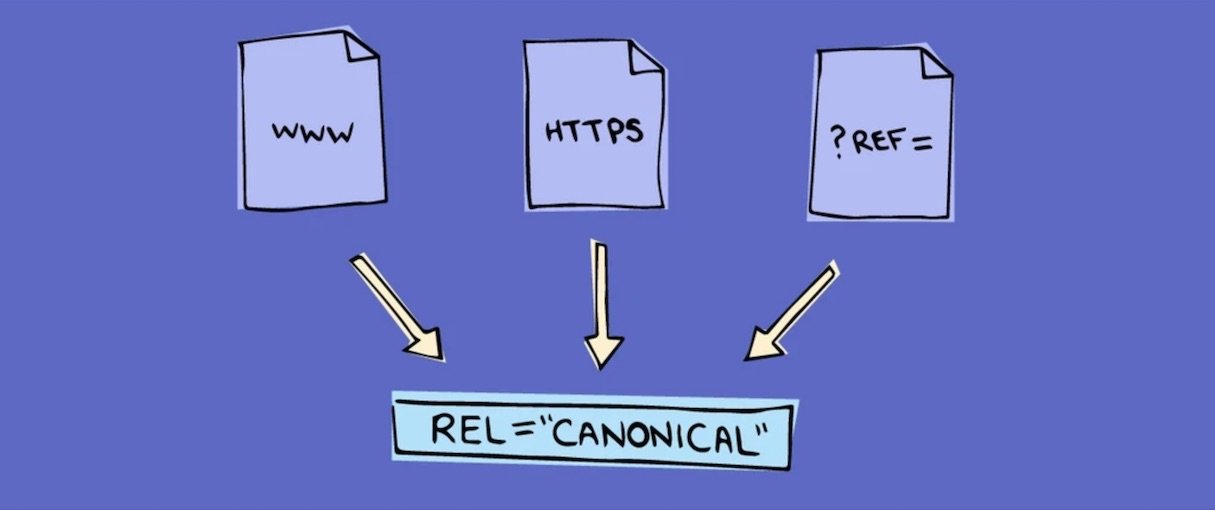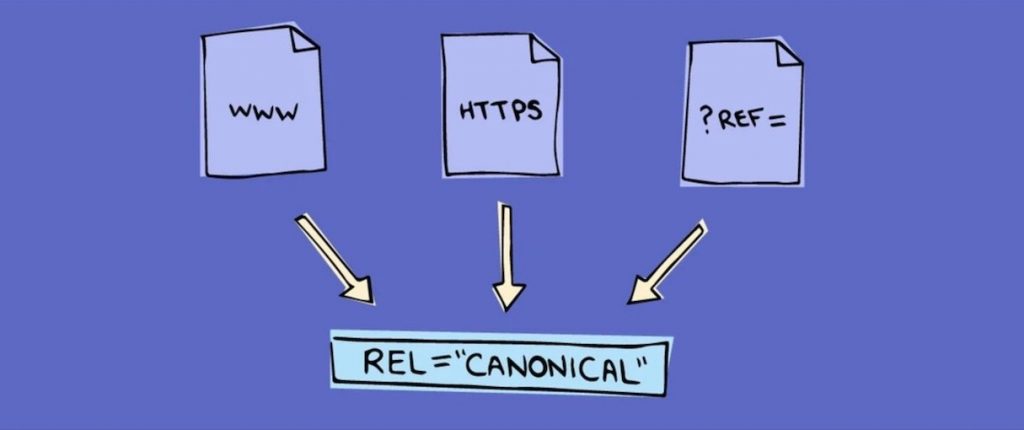 For this reason, it is wise to add self-referencing canonicals all over the website, even if you are not doing a website redesign. It sends a clear signal to Google which pages are the original ones and helps prevent issues with duplicate content. When duplicate content is mistakenly created, the URL parameters then link to the original page.
Retain Important Content
New websites usually contain different texts, or other existing texts are edited. As previously noted, Google's algorithms are heavily text-oriented and existing rankings are based on the content that is there right now. You currently know which landing pages and keywords provide the most value to your site. So be cautious about completely rewriting or removing content that many visitors enter the website on, or many other websites link to.
On-page Optimization
The Screaming Frog SEO Spider also gives insight into possible on-page optimizations. For instance, you can evaluate elements like page titles, meta descriptions, image ALT texts and headings. You can also identify duplicate content and broken links, and also current redirects. You can then correct these items during the redesign process.
In order to increase your search engine visibility, it is vital that you write strong content. If necessary, you can do this with the help of a copywriter. Keep an eye out for important keywords that are still missing or are not doing well enough. This can be done by allocating a keyword to each page. For each page, pick a main keyword and put it in the most important positions.
These include the page title, meta description, headings and of course the text itself. Additionally, there are tools that make optimizing posts and pages easier. For example, on a WordPress website, you can use Rankmath or Yoast SEP plugins. These plugins will show a window for optimizing page titles and meta descriptions, among other things.
Ensure that the use of keywords appears natural. Remember, you are writing for the user, not the search engine. Furthermore, Google aims to show the best possible results to users. Google will therefore also evaluate content that is useful for visitors. Focusing too much on SEO aspects in the content will compromise the quality of the content. Thus it is crucial to achieve a good balance. In fact, Google penalizes 'keyword stuffing' (excessive use of a keyword on a page), which can lead to poor rankings or no ranking at all.
Build an Attractive 404 Page
Resolving all 404 errors after a website redesign is probably impossible. So don't forget to build a customized 404 page that can be used to navigate to other parts of your website. Inform visitors that the page they are looking for no longer exists and link to an alternative. When doing so, ensure that a follow-up action is always encouraged, for example by showing frequently visited pages, restating the main menu and/or offering the search function.
Test Before, and Measure and Monitor After Launching New Website
Launching your redesigned website is an important moment. However, prior to going live it is crucial to first check everything on a test server. This allows you to see if, for example, the redirects work properly. Moreover, you can check the test site to see if there are any new problems that surfaced during the redesign and should be fixed before going live, for example, canonicals that are set improperly or pages that do not work because of a wrong redirect.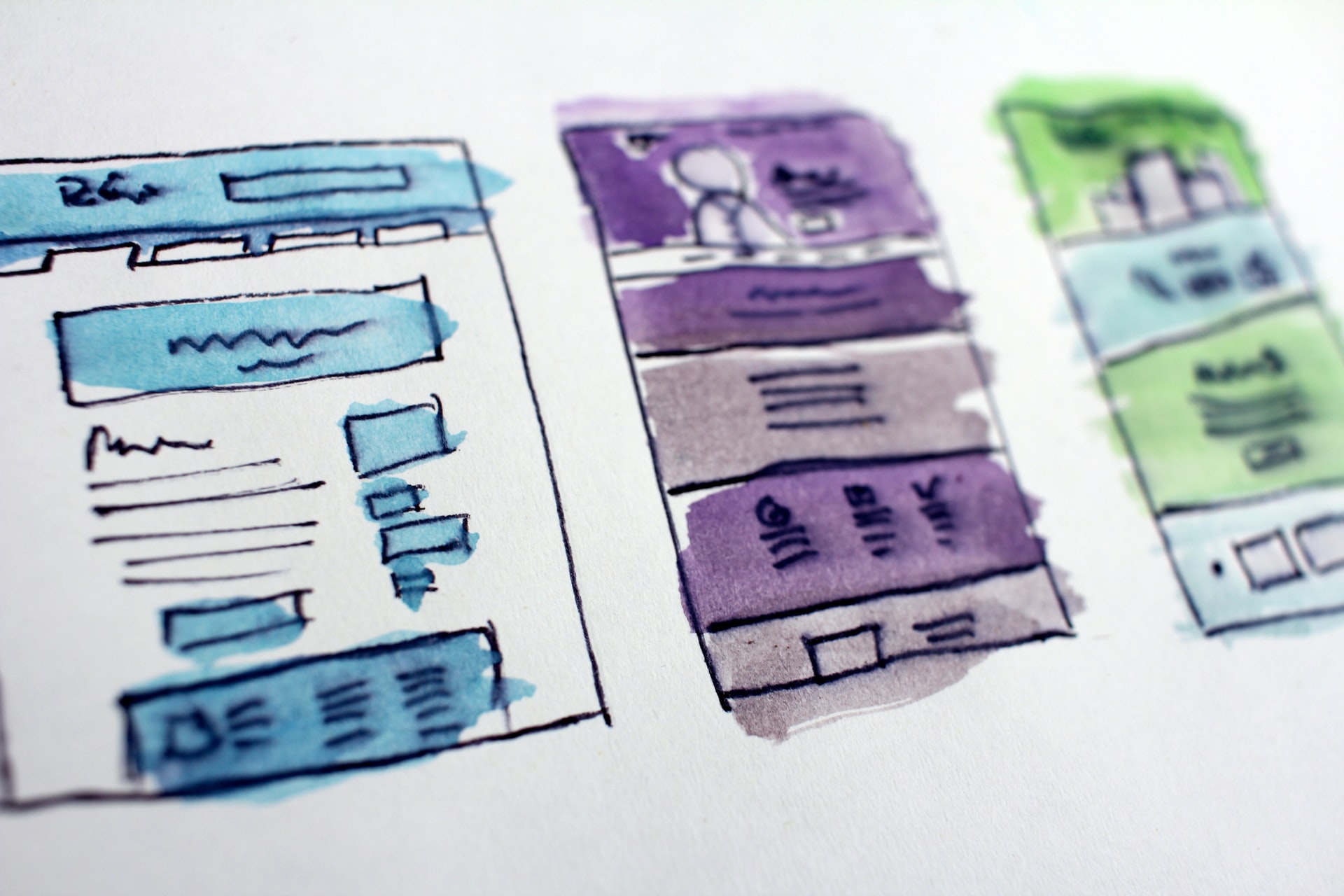 After the launch, closely monitor web analytics. Be sure to use Google Analytics and Google Search Console to find any drops in traffic or an unusual increase in not-found pages. With a rank checker like the one mentioned in step two, check to see if keywords are dropping in ranking. As you monitor, refer to the data from step one, which is the organic traffic before the website redesign. Using this data, you will exactly know if the migration is successful or if you need to take action. Should the traffic stay the same or go up after the redesign, then the migration went well. In case the traffic decreases, then something may have gone wrong during the migration after all.
Moving Forward
With the right planning and proper safeguards, you can avoid a drop in traffic or a change in ranking after a redesign. Here's what these 10 steps are going to help you do. If you further work on improving your SEO strategy and the website in general, you may even see a growth in traffic fairly quickly. So make sure your accumulated rankings do not disappear into thin air and take advantage of your redesigned website.