There is no better way to satisfy a woman's aesthetic sense than a gel nail polish. This is proven by its (almost) 40 years of success with nail polishes and techniques that year after year improve their performance in terms of gloss, formula and durability. In this article, we will share everything you should know about gel nail polish.
There is no better way to satisfy a woman's aesthetic sense than a gel nail polish. This is proven by its (almost) 40 years of success with nail polishes and techniques that year after year improve their performance in terms of gloss, formula and durability. In this article, we will share everything you should know about gel nail polish.
Gel nails, as they are commonly called, are synonymous with long-lasting, ever-shiny nail polish and a flawless manicure. But also of "It's a good thing you never smudge" and without a doubt of "I wish I could always have them like that". This is probably why the gel nail polish has never stopped being one of our favorites since the 1980s. It arrived 30 years after the birth of the first ever nail reconstruction, which was in acrylic, created by dentist Fred Slack. During the 1990s, the first so-called 'soak off gels' were created, which are gels that can be removed not with a file but with a solvent, and in 2009 CND launched Shellac, the first semi-permanent nail polish.
Now that you have more information about gel polish, stay tuned as we want to share everything you need to know about them.
Gel nails – get your dream nails step-by-step!
For many women, gel nail polish is no longer just a trend, but a natural part of a well-groomed appearance. You can see perfectly natural-looking nails as well as lavish designs that demonstrate true artistic skill. These possible variations are probably the main reason why these nails are becoming more and more popular.
In this article, you will learn everything you need to know to create the perfect gel nail polish and inspire those around you with fabulous fingernails!
What is gel nail polish?
Gel nail polish is those fingernails that have been strengthened and embellished using a special technique. Using this method, either an acrylic, fiberglass or UV gel is spread on the surface of the nail, which reacts either under UV light or by applying heat, depending on the gel used, and thus hardens. Repeating this process in several layers achieves a particularly high level of stability and increases the possibilities for shaping the nails afterwards.
In turn, colors or applications can be incorporated into the liquid nail gel before it hardens, which makes the design options enormously versatile. Therefore, the artificial version of acrylic nails is usually distinguished from the typical gel nail polish, which, however, can also be modelled with a gel to which acrylic has been added.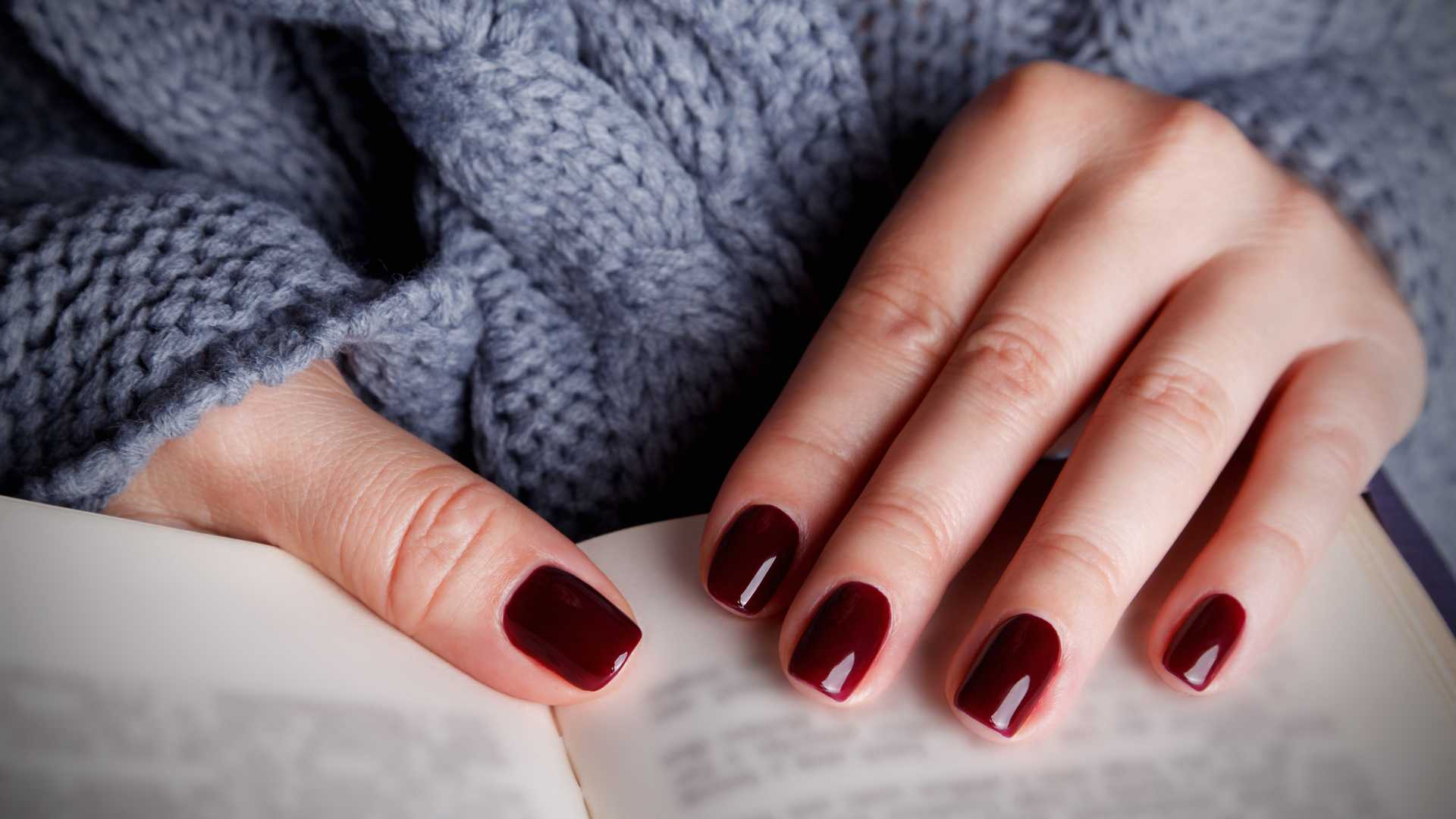 Once the nails are dry, they can be manicured and shaped as usual. They are often sealed with a special gel that smoothes out any unevenness and adds a certain shine that also seals the whole thing. Since the natural nails naturally continue to grow, the gel also grows with them, and after a certain time, the gel at the bed of the nail must be replenished.
Also Read:
When are gel nails good for me?
The nail gel can be applied to the natural nail as well as to artificial fingernails. For this reason, it is equally suitable for natural nail enhancement and gel modelling. Thus, women who have naturally fragile or stained nails can use it as a remedy. With the appropriate design (e.g. french manicure), these nails can hardly be distinguished from natural nails, which means that even those who prefer a more discreet look get their money's worth. They also have their pros compared to glued-on acrylic nails: They last longer, are more resistant to breakage and are much easier to model.
Do I have to go to a nail salon?
The simplest and most reliable way to achieve beautiful artificial gel nail polish is certainly to go to a professional, as there are experts at work who have all the necessary equipment. But if that is too time-consuming and expensive for you, you can simply do your own gel nails at home as a prospective nail designer.
Of course, it is essential to have the necessary know-how, equipment and hygiene (especially when removing gel nails).
DIY gel nail polish
Artificial fingernails, also known as artificial nails always look perfectly manicured and convey a well-groomed appearance, without the need to constantly sand them down, work on them with nail polish and polish them. Furthermore, gel nails are very stable and, above all, their design can be changed.
That is why they are a great alternative not only for people with fragile or uneven nails, but also for those who value a beautiful nail image for aesthetic reasons. Nevertheless, going to the nail salon is time-consuming and costly, especially since the gel needs to be replenished periodically due to natural growth. For this reason, many people ask themselves whether and how they can do gel nail polish themselves.
Generally speaking, doing gel nail polish by yourself is hard and not everyone can do it, but we are going to write a step by step instruction for it later, so don't forget to check out Gazettely from time to time.
The advantages of gel nail polish over natural nails
Gel nails are always perfectly groomed and flawless in appearance. However, many women shy away from reaching for UV gel because, for one, there are some horror stories circulating about diseases and injuries to the natural nail, and, for another, there is not enough information about the actual advantages and cons of gel nails.
Stability
Arguably the biggest advantage of gel nail polish is its stability. After hardening under UV light, the gel achieves enormous strength, which guards against tearing and breaking. This is why it is especially popular among people with naturally fragile or soft nails in the area of natural nail enhancement.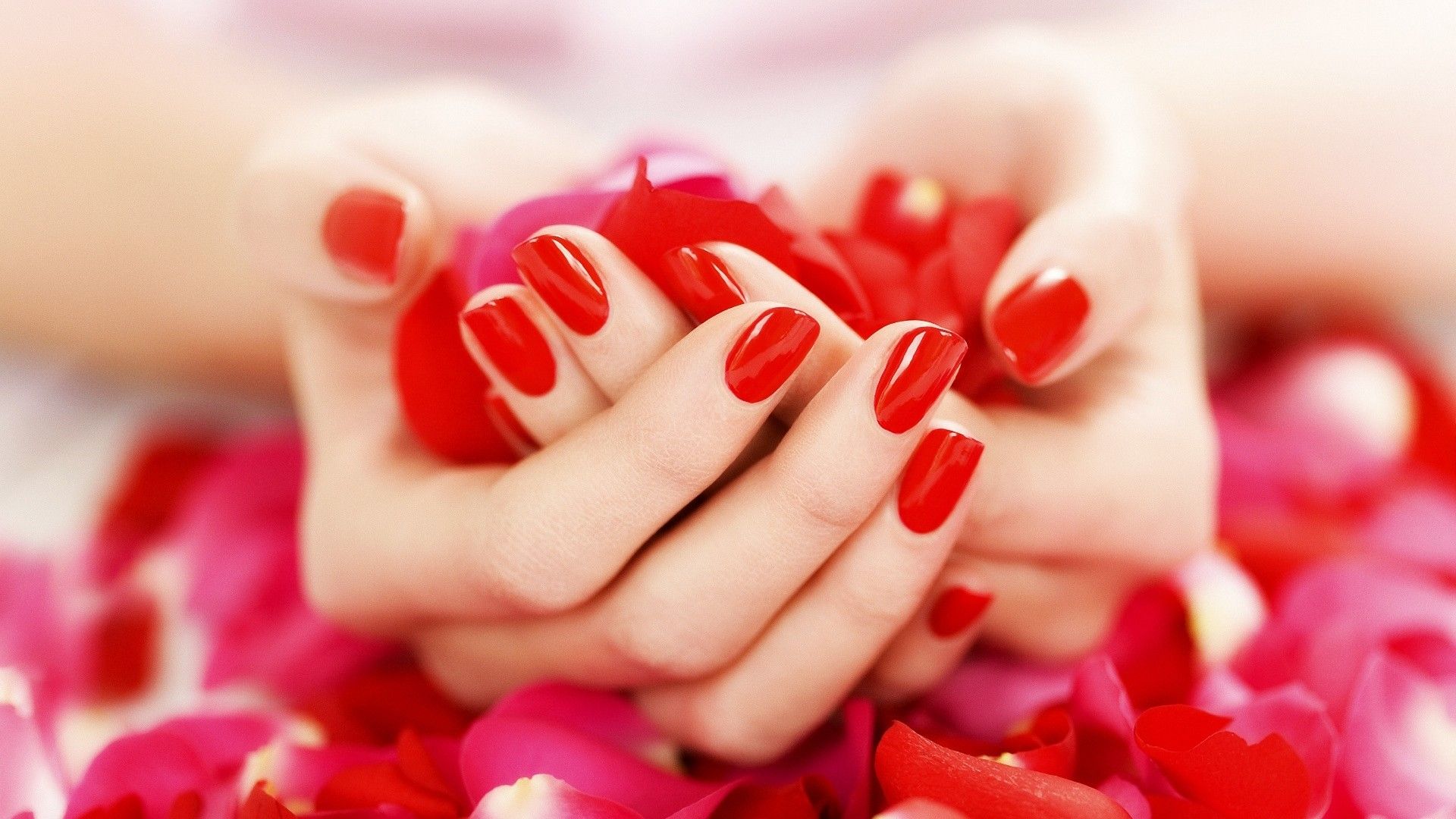 Creativity
Thanks to the wide range of outstanding color gels and nail art tools, as well as the extension option with the help of nail tips, the alternatives with regard to the design of gel fingernails are much broader. Unlike "simple" polishing, there are no limits to the imagination here.
Perfection without the need for repolishing
Whereas the natural nail must be constantly maintained, touched up and (re) polished, the gel nail holds perfectly until it is filled and you no longer have to waste any thought on a timely manicure.
Protection of the natural nail
The gel layer not only ensures stability but simultaneously protects the natural nail from external influences. As modeling is also possible for deformed, chewed or discolored nails, it is a real alternative even in the medical field. While this does not eliminate the cause of the problem (which is often disease-related), at least gel nail polish provides aesthetic well-being.
Gel nail polish advantages over glued acrylic nails
In this part of our article, we will take a look at how does gel nail polish compares to glued acrylic nails and if it has any advantages against it.
Stronger hold
Whereas with acrylic nails the relatively hard plastic is attached with a special adhesive, the UV gel practically fuses with the nail to form a single unit and therefore adheres more strongly. This also becomes apparent, among other things, in the various removal methods: gel nails are usually filed off because of their stronger bond, whereas acrylic is loosened. Therefore, especially those who come into contact with solvents more frequently at work or in their private lives will not enjoy their acrylic nails for long. So, even in everyday use, the risk is higher than the glued-on nail will lift off.
Longer hold
Admittedly, both glued-on and gel nails grow along with the natural nail. But the UV gel has the advantage that it can be replenished at any time at the base of the nail bed. In contrast, the plastic nail must be removed when the distance to the cuticle becomes too large. The procedure therefore starts again and again.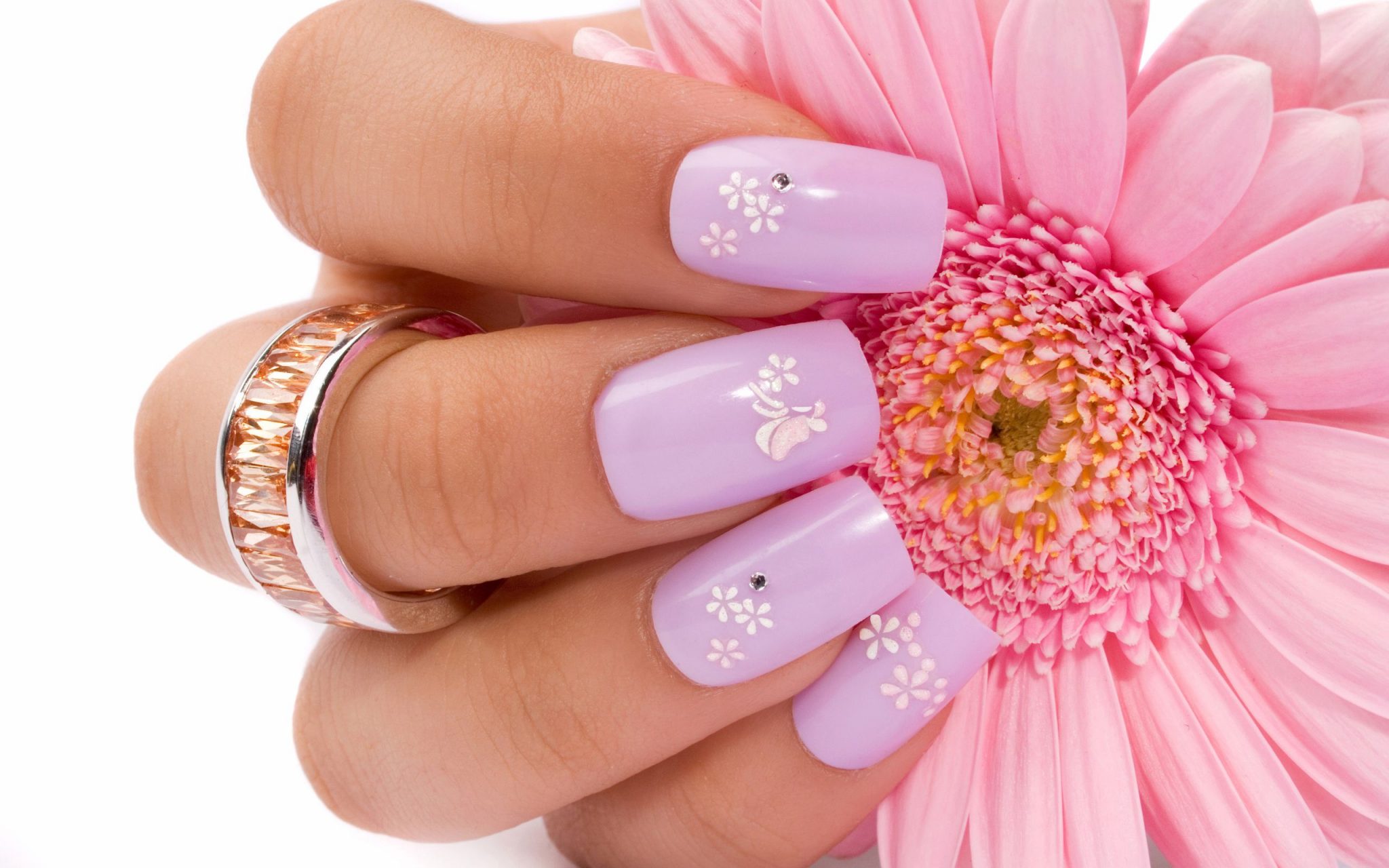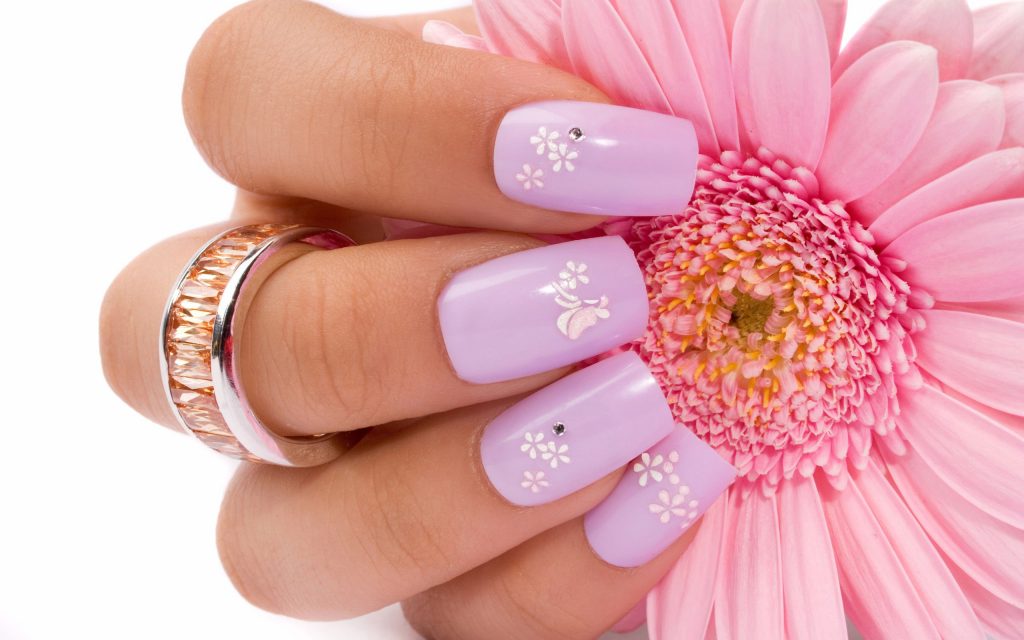 More natural appearance
Because of the fusion of gel and nail, fingernails are said to have a more natural appearance compared to plastic nails. In fact, depending on how thinly the gel layer is applied, there is hardly any difference between it and a painted natural nail.
The disadvantages of gel nail polish
Here, we will take a look at at the cons of the gel nail polish. Stay tuned.
Cost
For many, the biggest factor discouraging gel nails is their cost. Whereas natural nails with a little polish and nail care products remain in the single-digit range, you have to dig a little deeper into your pocket for nail modeling. Thereby it does not remain with a unique "purchase price", but there are constantly recurring replenishment costs. Unless there are additional frills or changes in the design, the refill in the nail studio costs about 30 to 40 dollars per month. On the other hand, if you set up your own small studio at home, you will end up with about 10 to 15 dollars a month, including the initial purchase costs – which, however, varies greatly depending on the materials used.
Handling
When gel nails are too long, many find them impractical and obstructive. Also, they sometimes feel strange, especially in the first few days after modeling, and the natural handling takes some getting used to at first.
Time Expenditure
The amount of time required can be seen as both an advantage and a disadvantage. If waiting and travel times are taken into account, one to two hours can be lost each month for modeling in the salon. On the other hand, the time spent on the care of natural nails must be put into comparison. In principle, this varies from person to person. However, for always perfectly manicured and painted natural nails, one will probably have to invest more than two hours per month on a regular basis.
Gel nails at the workplace
Particularly in the food and pharmaceutical industries, long and therefore artificial nails are usually disliked for hygienic reasons or even forbidden by the employer. It is essential to find out about this beforehand.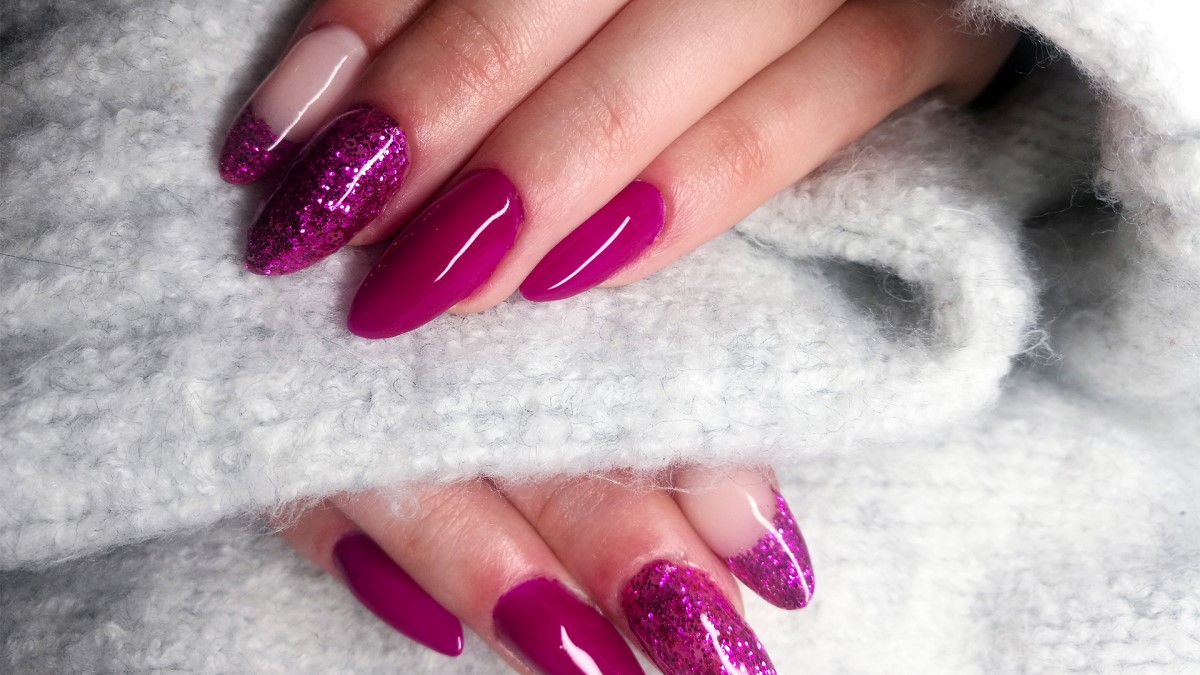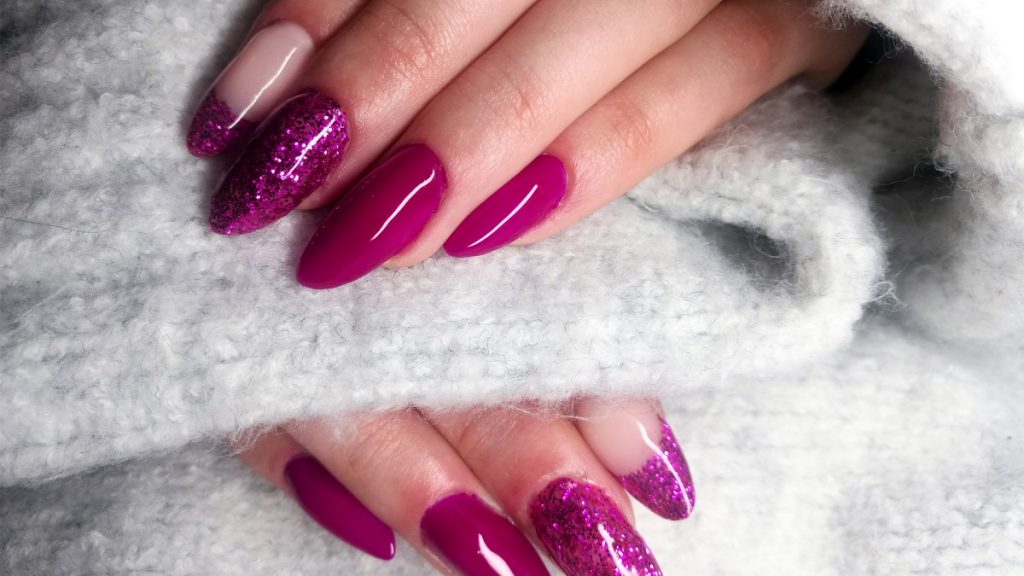 Fragile natural nails
Gel, which protects the natural nail on the one hand, simultaneously deprives it of oxygen. But it is precisely the nail's own keratin that needs this to harden the fingernails in a natural way. Nevertheless, the consequences only come to bear after the removal of the gel nails, as the natural nails need a certain regeneration time to regain their complete stability.
In contrast, horror scenarios of completely destroyed, razor-thin or even failed nails under the gel layer are the absolute minority and are more likely due to a visit to a questionable and/or unhygienic nail salon. Such a risk does not exist with a professionally performed nail modeling. Natural nails of course lose strength and shine due to oxygen deprivation and the stressful removal process, but they recover relatively quickly with the right care.
Why you should choose gel nail polish
A number of reasons arise here. Probably the most obvious are as follows:
They are cheaper than acrylic nails
They are easy to repair and renew
They are extremely versatile, so that almost any design is possible
The risk of infection is very low with professional equipment, as used in nail salons.
How much does gel nail polish cost?
Would you like to design your fingernails with new modeling, so you should expect about 50-80 $. This of course always depends somewhat on the selected nail salon. There are almost no limits in the design. This allows you to apply metallic looks but also monochrome or glittery designs. Also more complex patterns such as shells and sequins can be incorporated into the gel during the modeling if desired.
By applying light gels, you can use different nail polishes without the gel nail shining through. As a result, you are just as flexible as with your natural nails. In the course of time, the gel nail grows out, making a refill necessary. The gap caused by the growth is filled, so that the nail looks the same as before and is additionally stabilized.
Refilling is usually necessary after 2-4 weeks (depending on the growth rate of your fingernails). Refills usually cost between 35 and 40 dollars.
Although gel nails are generally known to be stable, it is possible that something may break off. In this case, the repair of the break is strongly recommended, considering that a broken nail is the ideal breeding ground for bacteria and germs. Repairs are usually quite inexpensive at 10-15 dollars and can be done in just a few minutes.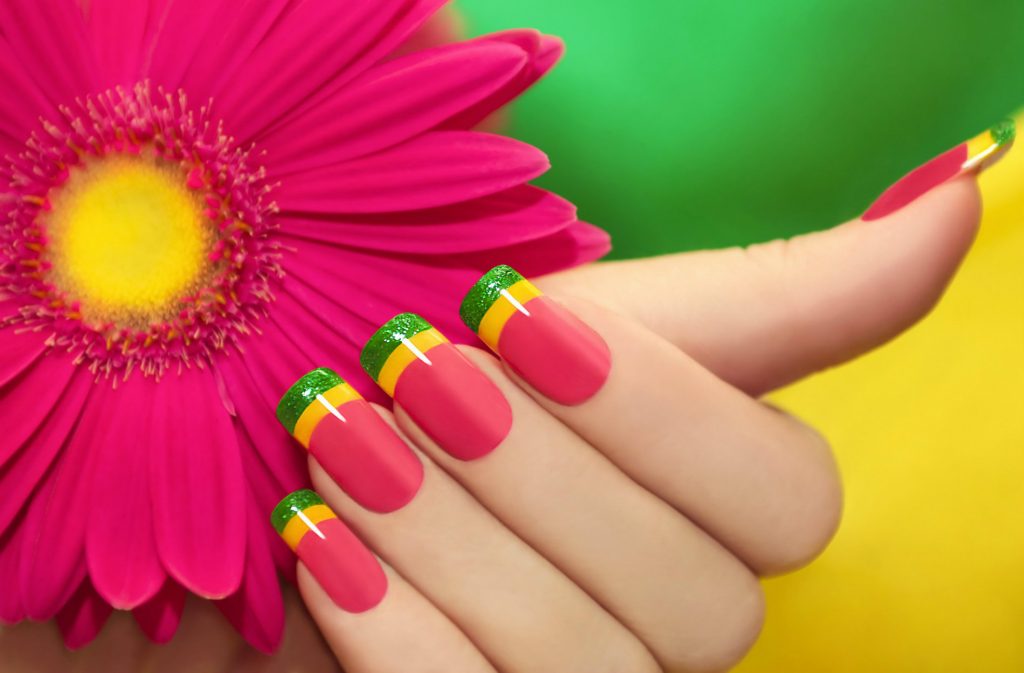 Are there cheaper alternatives?
There are indeed! A lot of women ask themselves "How much will it cost if I do it by myself at home?" and we would like to give you the answer here.
You can find all the tools you need to create your own fingernails in the right online stores. In the so-called starter kits, everything is included that is basically needed. As a rule, this includes the lamp, modeling tools and care tools. This allows both new modeling, but also refills and repairs. The kits are available from 25 dollars and the price increases with the amount of included equipment.
With a kit like this, you not only save money, but also a lot of time, because you are spared the trip to the nail salon. Therefore, you can be creative and still save time and money.
Where to buy gel nails
You can buy gel nails in two ways. The first option is to buy in a specialty store or drugstore. And the second is to order them on the Internet. In the following, we will compare the options so that the choice will be easier for you.
Buying gel nails in a specialized store
A lot of people prefer to buy in the store, as they can have the product in their hands immediately and, as a result, start modeling right away. Sometimes the selection in local stores is extremely limited, which can lead to frustration, especially when it comes to creative projects such as modeling. Since likewise only the best-selling products are listed there, the staff is also often not suitable for qualified advice. They are, after all, salespeople and not specialists.
Order gel nails online
Those who have 2-3 days of patience usually do better here. There are numerous very informative sites that can give you precise and professional advice. Furthermore, you mostly benefit from the experiences of other users and can be guided by the customer reviews. This makes it almost impossible to make a wrong purchase. Moreover, buying online is of course much more convenient with a much greater variety of products. Online purchasing therefore offers more transparency, better prices, a wider selection and more convenience!
Why don't my gel nail polish last?
Nail modeling with gel is easily learned, is fun and after a short time a routine is established. However, it can happen that the nails suddenly no longer hold as usual and even detach from the natural nail.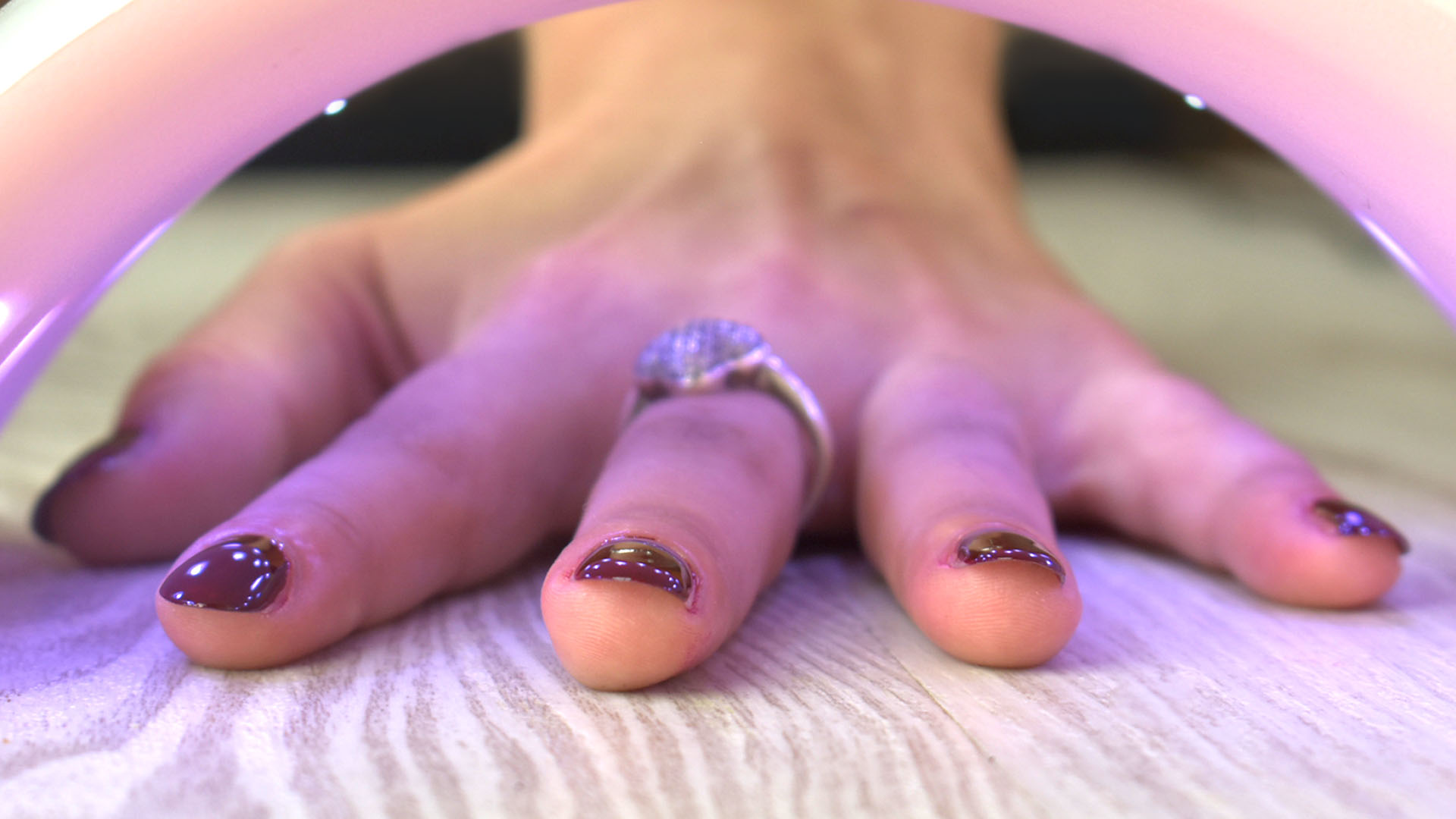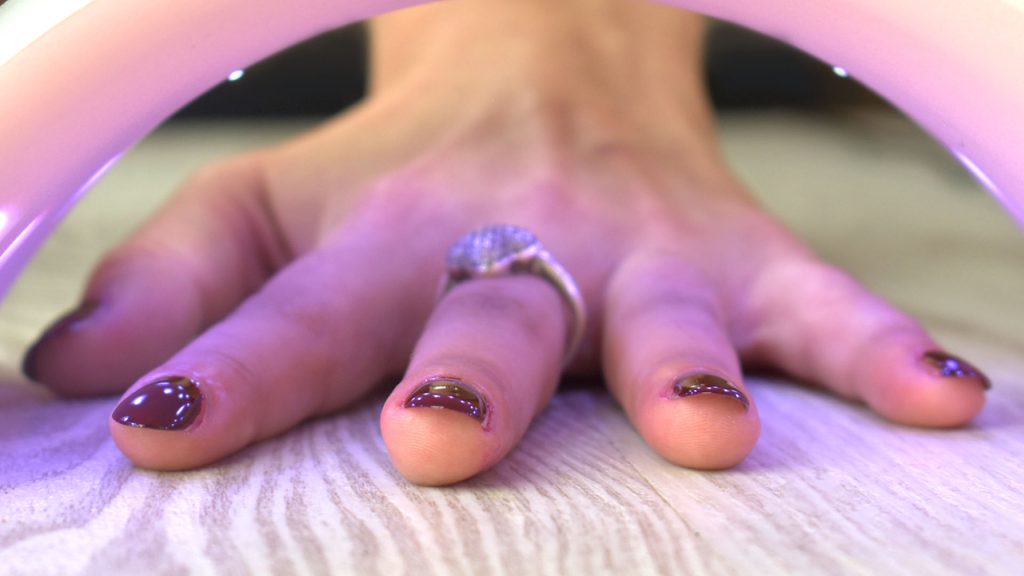 This is why your gel nail polish does not hold
Most of the time, so-called "lifts" are responsible for the problem. The reasons for such lifts are different. It could be, for example, an allergy to the material used, which causes rejection. If this is the case, the patient should immediately switch to another material, as lifts are an ideal breeding ground for bacteria.
Pregnancy is another reason that is often not taken into consideration. Physical hormonal changes alter the appearance of the skin as well as the nails, leading to a greasier layer of horn. This greasy layer blocks the adhesion of the gel nail to the natural nail.
Hence, the reasons for the detachment of gel nails can be diverse. In most cases, however, a close look at everyday life is enough to get to the root of the problem and be able to solve it. For instance, the most common causes are constant stresses on the fingernails during work or everyday life. Cleaning products or gardening are very challenging for the nails and if you have a lot of contact with these causes, it could already be the reason for the detachment of the gel nails.
How to improve the adhesion of gel nails?
In addition to the rubber gloves that you should use for demanding work, we recommend that you stay away from nail polish removers containing acetone, because they make the nails more porous and thus compromise the hold. Furthermore, you should refill the nails every 3-4 weeks (see Refill above), so that you can guarantee the optimal hold of the nails.
Additionally, if you model your nails yourself, it is advisable to always keep an eye on the best-before date of the materials used. These materials often lose their adhesion and thus their hold on the nail over time. This is frequently shown by the fact that the gel nail only adheres to the natural nail for a short time.
By following all these tips, surely the problem will be a thing of the past and the hold of the gel nails will return to its original state.
How to fill gel nails?
When the gel nails "grow out" with the natural growth of the nail, a so-called refill becomes necessary. In order to perform this, you basically only need the right instructions. The material is in the best case already available to you through the original modeling. We will publish an article on how to do this at a later date.
How to remove gel nail polish without acetone?
Many have a certain love-hate relationship with gel nail polish. Because it simply looks beautiful on our nails and the same for several weeks. But removing gel nail polish is always a chemical and time-consuming affair that can be a real pain. However it does not have to be that way. We will show you how to remove gel nail polish without acetone and without damaging the nail surface.
Removing gel nail polish without acetone: a guaranteed method
When you apply gel nail polish yourself at home, you can add a small step to the usual sequence. It doesn't even take a minute, but it allows you to remove gel nail polish without acetone. The secret tip is: peel off polish! This is just ordinary nail polish, but it can be removed from the nails at any time with a rosewood stick. Therefore, even if you apply stubborn gel nail polish over the peel-off nail polish, it can easily be removed later due to the lower, removable polish layer.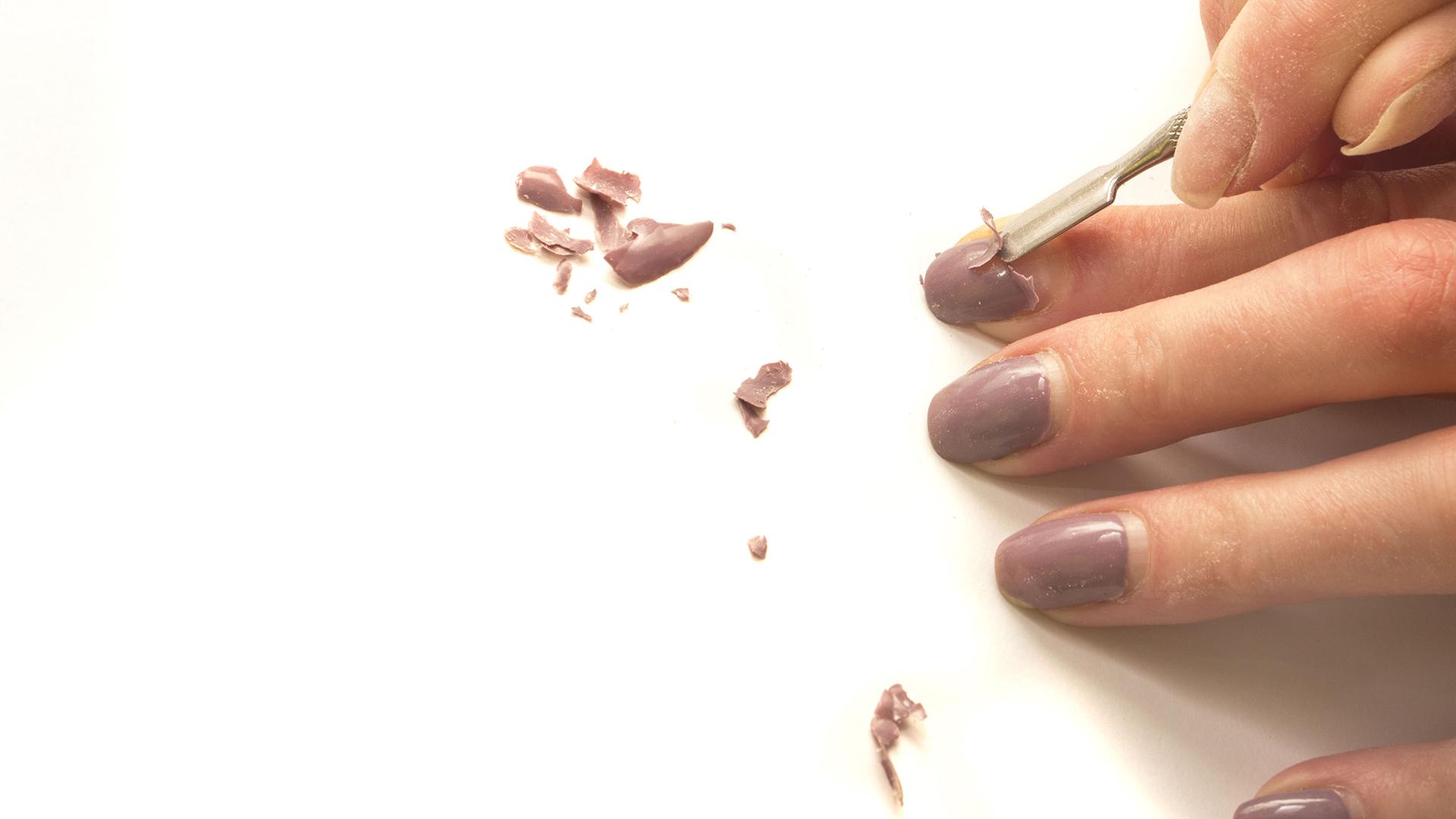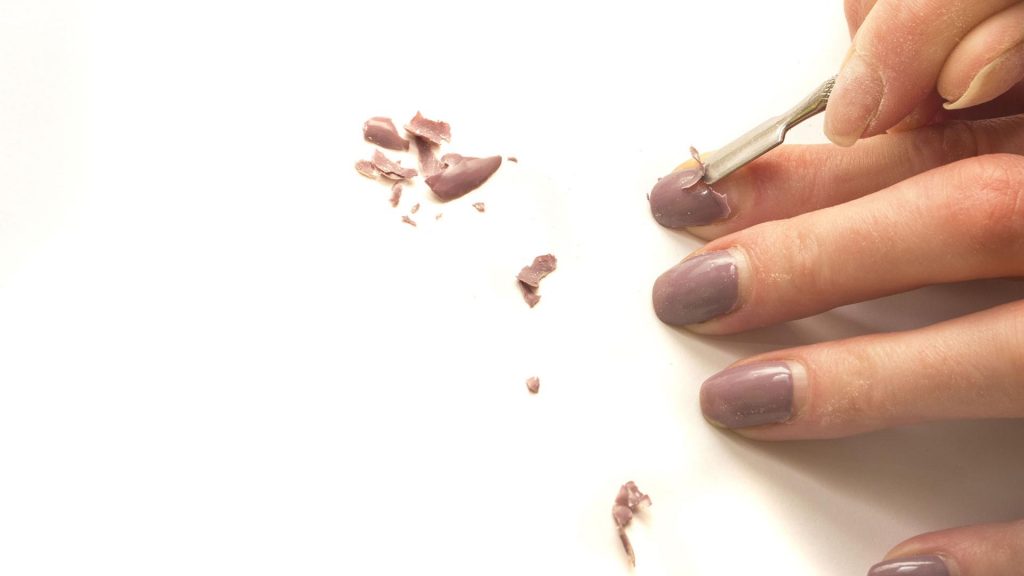 How to apply the additional layer of polish
Before you start your home manicure, first of all shape your nails as usual and clean them. Ensure that you clean the nails with a cleaner, for example, so that no grease residues remain on the nail surface.
When your nails are ready, you can simply apply a thin layer of Peel Off polish and let it dry for 10 minutes. Then you can apply the base coat and the colored gel nail polish as usual.
Only difference is the easy removal. When your nails don't look so nice anymore, or if you feel like a different color, you can just peel the layers of polish off your nails – done!
This little, but great secret tip can actually revolutionize your manicure. After all, if gel nail polish can be removed without acetone, you no longer have to think twice about whether you really want to apply gel nail polish or whether you'd rather spare yourself the stress of having to remove it afterwards. In any case, we can guarantee you: It works!
You now know everything there is to know about gel nail polish. We hope that you are now motivated enough to try and have fun designing your gel nails!