Rice is part of the daily diet in Asia. It is one of the main staples of billions of people around the world. It is available in many different varieties. But the most commonly consumed is white rice. Many people believe that white rice is healthy. This probably has to do with how it is eaten. When served in the form of an Asian dish with lots of vegetables, it adds lightness on top of the filling side dish. At the same time, there are others who believe rice is harmful. In this article, we will see answer this question: is white rice healthy?
Here are some examples that illustrate the positions of the two groups: while people living in Okinawa, Japan, have the longest life expectancy in the world, people in the Marshall Islands have one of the highest rates of type 2 diabetes. Rice is the main staple food of both groups.
The Nutritional Values of Rice
Rice is in fact the seed of a type of grass. There are many varieties of it. However, it is a grain that does not have any gluten in it. One hundred grams of cooked white rice contains:
127 Kilocalories of energy
21 Grams of fat
82 Grams of carbohydrates
63 Grams of protein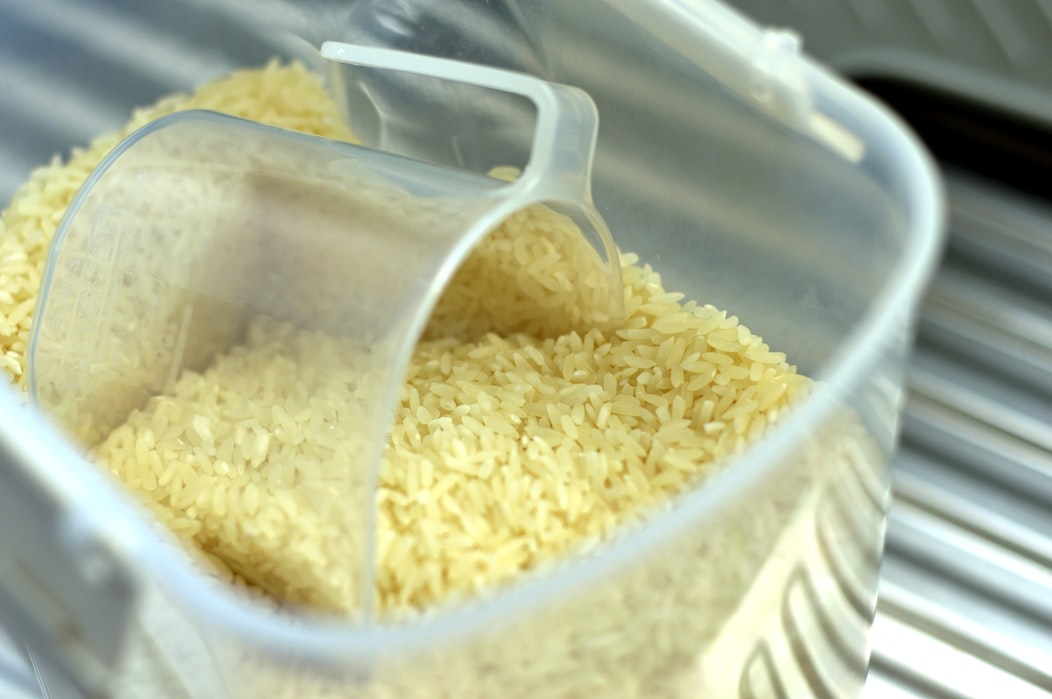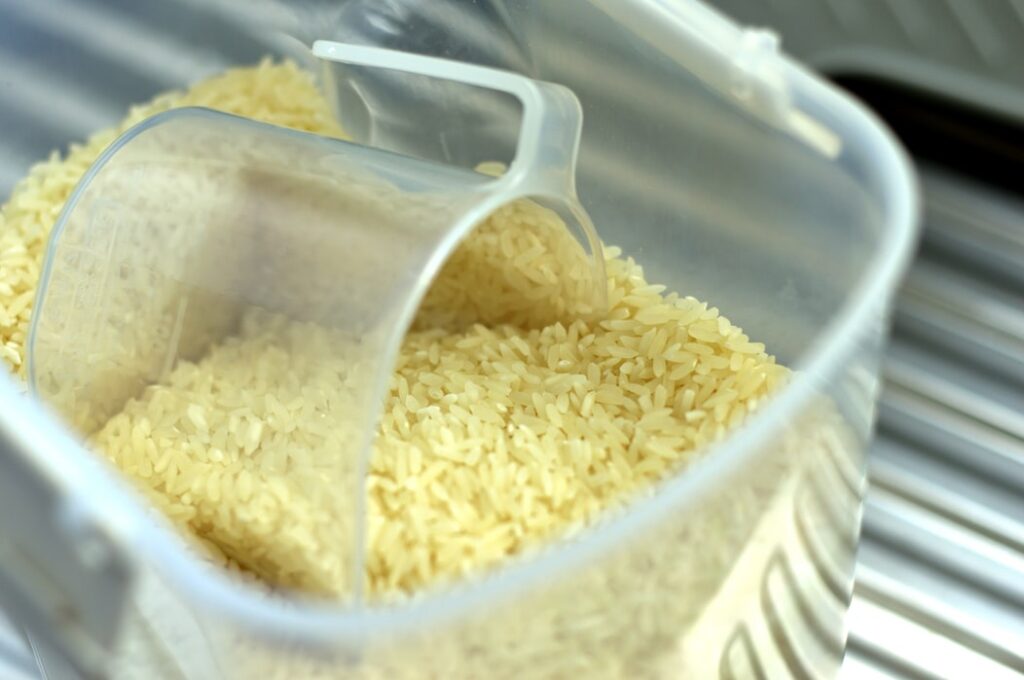 Is White Rice Healthy?
In principle, the high carbohydrate value of rice is nothing negative. Rice can, however, be a part of both a bad and a good diet. Among other things, it depends on what goal you want to achieve with your diet.
If you are doing a lot of exercise and are in the process of building muscle, rice is a good source of high-calorie, high-carbohydrate food. Also, it is easy to digest. However, if you are trying to lose weight, eating large amounts of rice might cause you to exceed your calorie and carbohydrate limits for the day.
Will Rice Make You Fat?
Rice does not have any particular ingredients that cause weight gain. However, the carbohydrates it contains contribute to your basic daily calorie needs. If you consume more calories than you burn, chances are you will gain weight in the long run.
What's certain is this: When you keep portion size in mind, rice doesn't make you fat. Carbohydrates, however, such as potatoes, bread, or even rice, are often over-consumed. That can lead to extra calories without you even realizing it.
Is Brown Rice Healthier than White Rice?
A healthy diet involves much more than just calorie count. Quality and type of calories is also important. Both white and brown rice are milled differently. The brown rice loses only a little of the outer layer during milling. The non-edible husk is removed, but the bran and germ remain. With white rice, such as jasmine or basmati rice, all is removed: the husk, the bran and the germ. What remains is the so-called endosperm.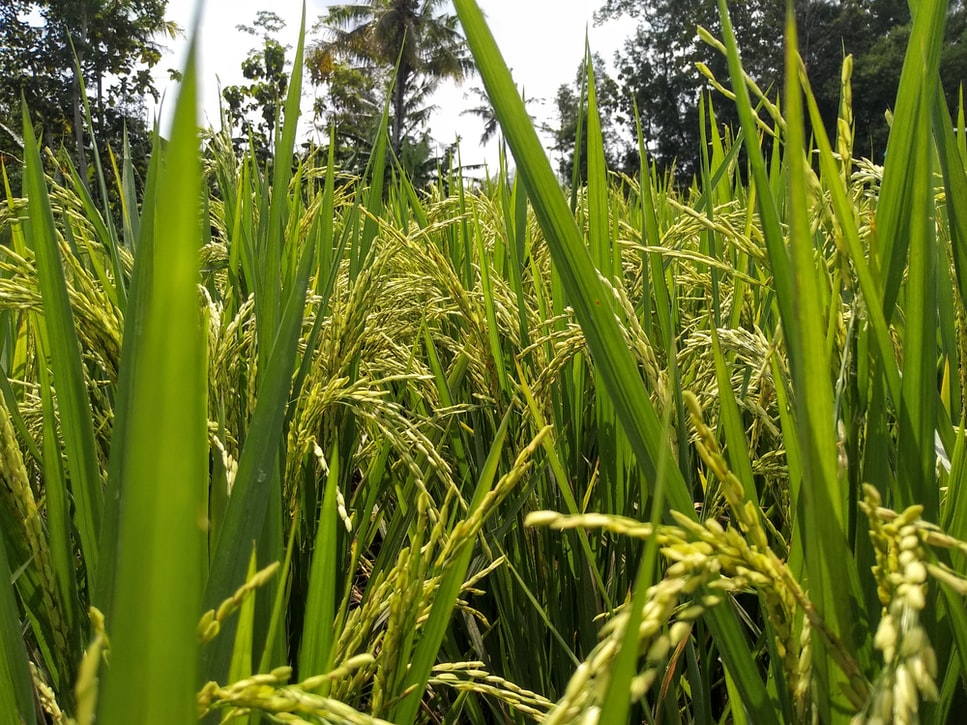 As a result, the differences between brown and white rice are as follows:
Brown rice contains 43 more calories per cup than white rice.
Brown rice delivers 7 grams more carbohydrates per cup than white rice.
Brown rice possesses more micronutrients: more magnesium (79 mg vs. 19 mg), more phosphorus (208 mg vs. 68 gm), and more potassium (174 mg vs. 55 mg). It also contains high levels of manganese, selenium and copper.
Brown rice is lower on the glycemic index than white rice. Meaning it is broken down more slowly by the body, causing a lower insulin response.
But brown rice also contains phytic acid. What this substance can do is reduce our body's ability to absorb useful nutrients such as calcium, iron or zinc. In a very unbalanced diet, this can lead to nutrient deficiencies. Also, phytic acid is found in most seeds, legumes, nuts and grains.
Arsenic in Rice – Reason for Concern?
Brown rice contains an average of 80 percent more arsenic than white rice of the same variety. But the amount of arsenic also varies by brand, grain type, and even how you prepare your food. Very small amounts of so-called organic arsenic are essential as a dietary ingredient. It is different with inorganic arsenic from rocks and soil.
This is a substance that can cause poisoning in large quantities. Inorganic arsenic gets into groundwater through the use of phosphate fertilizers and sewage sludge. As rice is grown in submerged fields, it absorbs a particularly large amount of it. As a result, the arsenic content in rice varies depending on the region and method of cultivation.
Over the long term, ingestion of too much inorganic arsenic has been linked to all kinds of problems: for example, arsenic can lead to cancer, vascular disease, high blood pressure, heart disease and diabetes. The German Federal Institute for Risk Assessment recommends that parents should not feed their infants and toddlers exclusively drinks, like rice milk, or complementary foods, like rice porridge.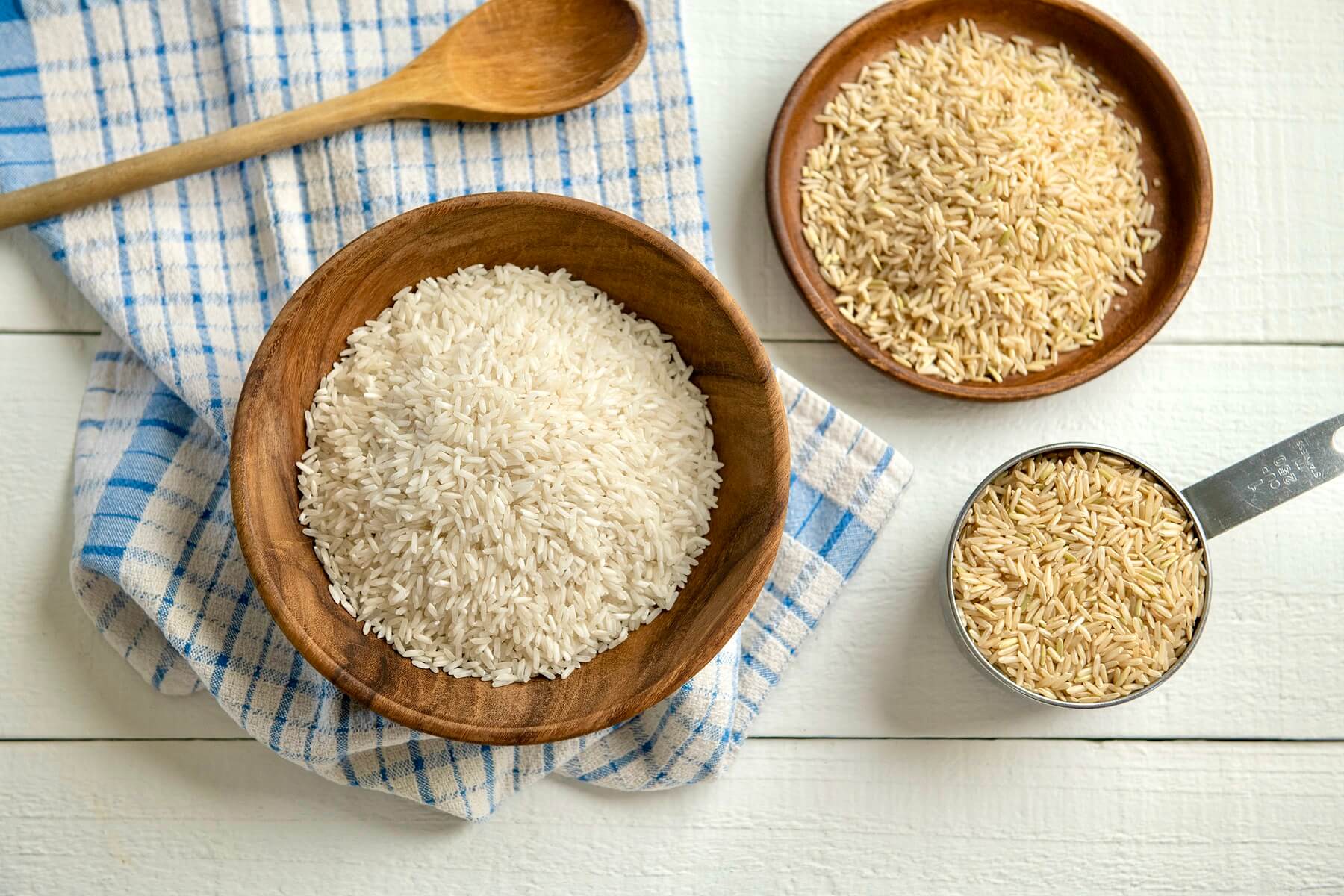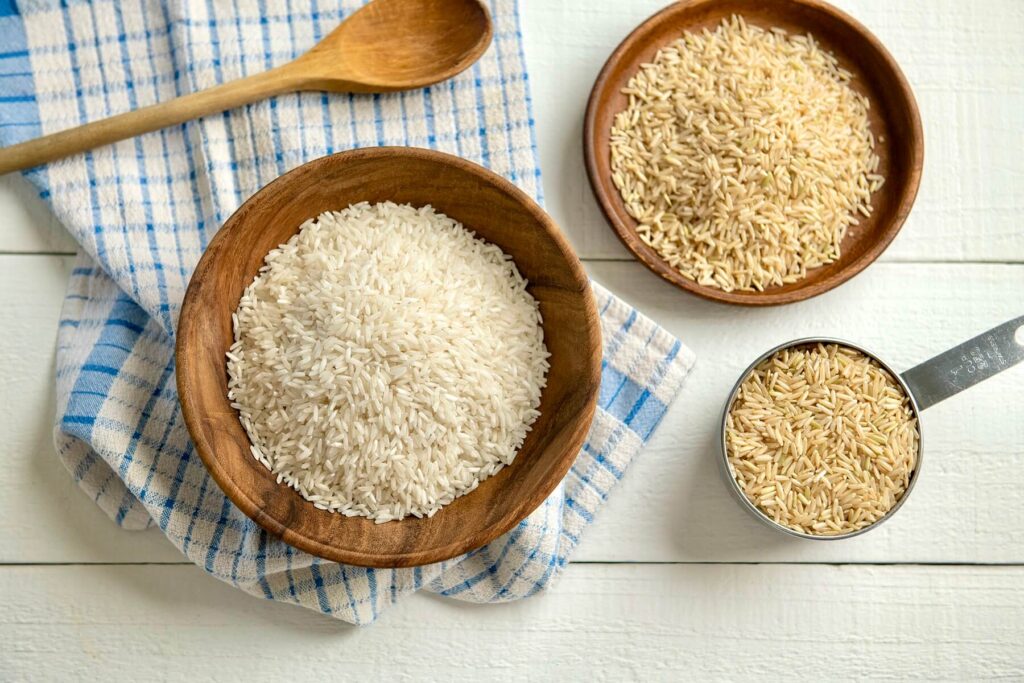 When and How Often is Rice Healthy?
Generally, moderate consumption of rice is safe and healthy. However, if you eat a lot of rice on a regular basis, give preference to white rice because of its lower arsenic content. Be sure to also inquire about certain brands of rice and methods of preparation that involve lower arsenic levels. We should also note that in general, there is no clear answer to the "is white rice healthy" question.
The Effects of Rice on Blood Glucose Levels
After consuming whole grain products, the blood sugar level rises only slowly, as the enzymes take longer to break down the complex carbohydrates such as those found in brown rice than in white rice. This means that the blood sugar level remains constant over a longer period of time and does not fluctuate.
Above all, this effect is important for those suffering from type II diabetes, who rely on stable blood glucose levels. For example, the consumption of whole grain products in general is said to reduce the risk of developing type II diabetes.
The dietary fiber found in brown rice also provides long-lasting satiety, preventing cravings. To combat cravings, eating foods with a low glycemic index is recommended. Whole grain products are a good choice. Long-chain carbohydrates that are broken down more slowly and therefore last longer.
Glycemic index (GI) is a measure of how quickly blood sugar rises after a meal. This indicates the percentage that results compared to eating the same amount of carbohydrate in the form of pure glucose (= 100). As such, brown rice has a slightly lower GI compared to white and causes blood glucose levels to rise more slowly: GI of brown rice = 68, GI of white rice = 73.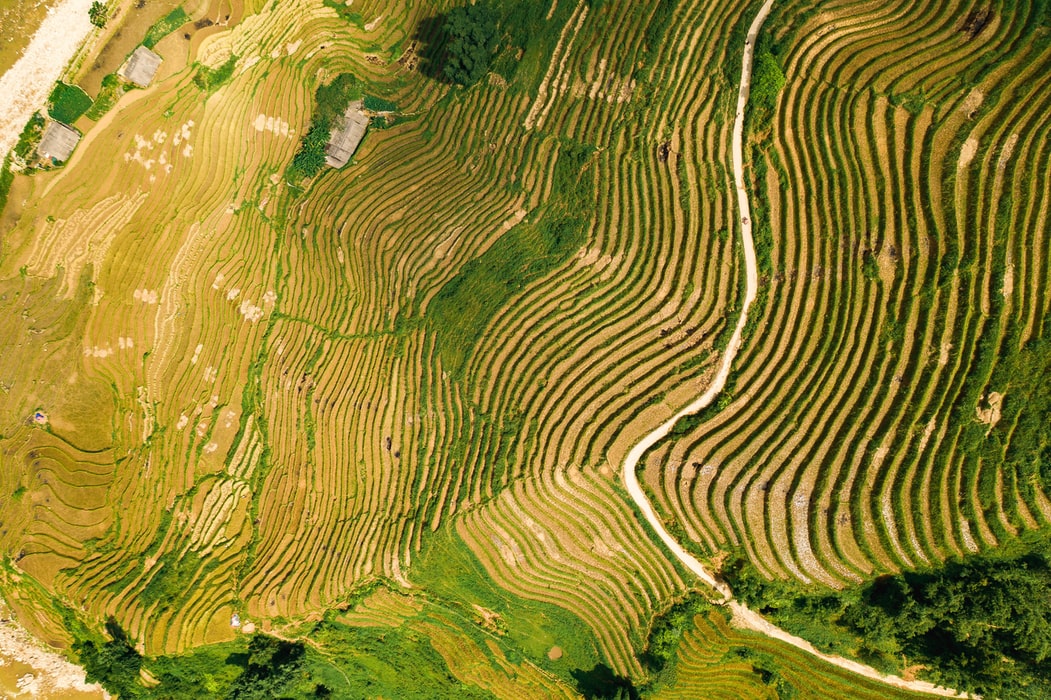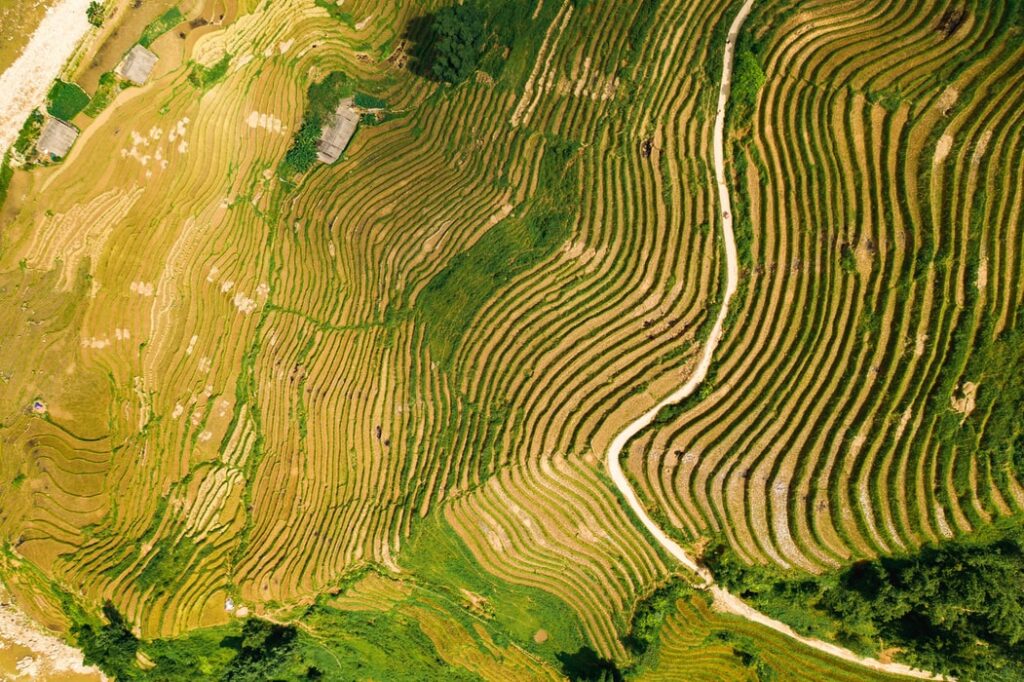 Conclusion: Is Rice Healthy?
There is no clear answer to the question of whether rice is healthy. We tried to answer this question through this article.
Below are four tips on how to eat rice as part of a healthy diet:
In order for rice to be healthy for you, don't eat it in huge portions. In addition, you should use other sources of carbohydrates besides rice, like quinoa, couscous or bulgur.
Before cooking, wash the rice to reduce the level of inorganic arsenic.
Be careful with infants and young children not to consume too much rice. Experts advise reducing foods such as rice cakes or rice porridge in particular to the bare minimum for young children.
To avoid the mineral oil content in rice, do not buy rice loose in cartons. Experts assume that the cardboard packaging could be responsible for the increased mineral oil content in rice. An alternative is to buy rice in an unpackaged store.
We tried to answer "Is white rice healthy?" question in this article of Gazettely, let us know your opinions in the comments section below.