Tyson Craig Beckford, born 19 December 1970 in the Bronx, New York City, is an American actor and model. He is widely regarded as the first male supermodel and also as one of the highest paid models in the world. He is mostly known only by his first name, Tyson, in the fashion world. Furthermore, Beckford is among thousands of producers of The 1 Second Film, a long-running film project that has the support of numerous celebrities.
Tyson Beckford Biography
In this article, we will take a look at his life and will let you know who is Tyson Beckford, so stay tuned!
Childhood and Early Life
Tyson Beckford was born in the winter of 1970 in the Bronx, New York City in the state of New York, to a Jamaican-Chinese father by the name of Lloyd Beckford and a Chinese-Panamanian-Ghanaian mother named Hillary Dixon Hall.
The family moved to Jamaica after spending his early years in New York, where they stayed until Tyson Beckford was seven or eight years old, before returning to New York. While there, he eventually grew up in Rochester, where he attended Bay Trail Middle School in nearby Penfield, and from there went on to Pittsford Mendon High School in the affluent suburb of Pittsford.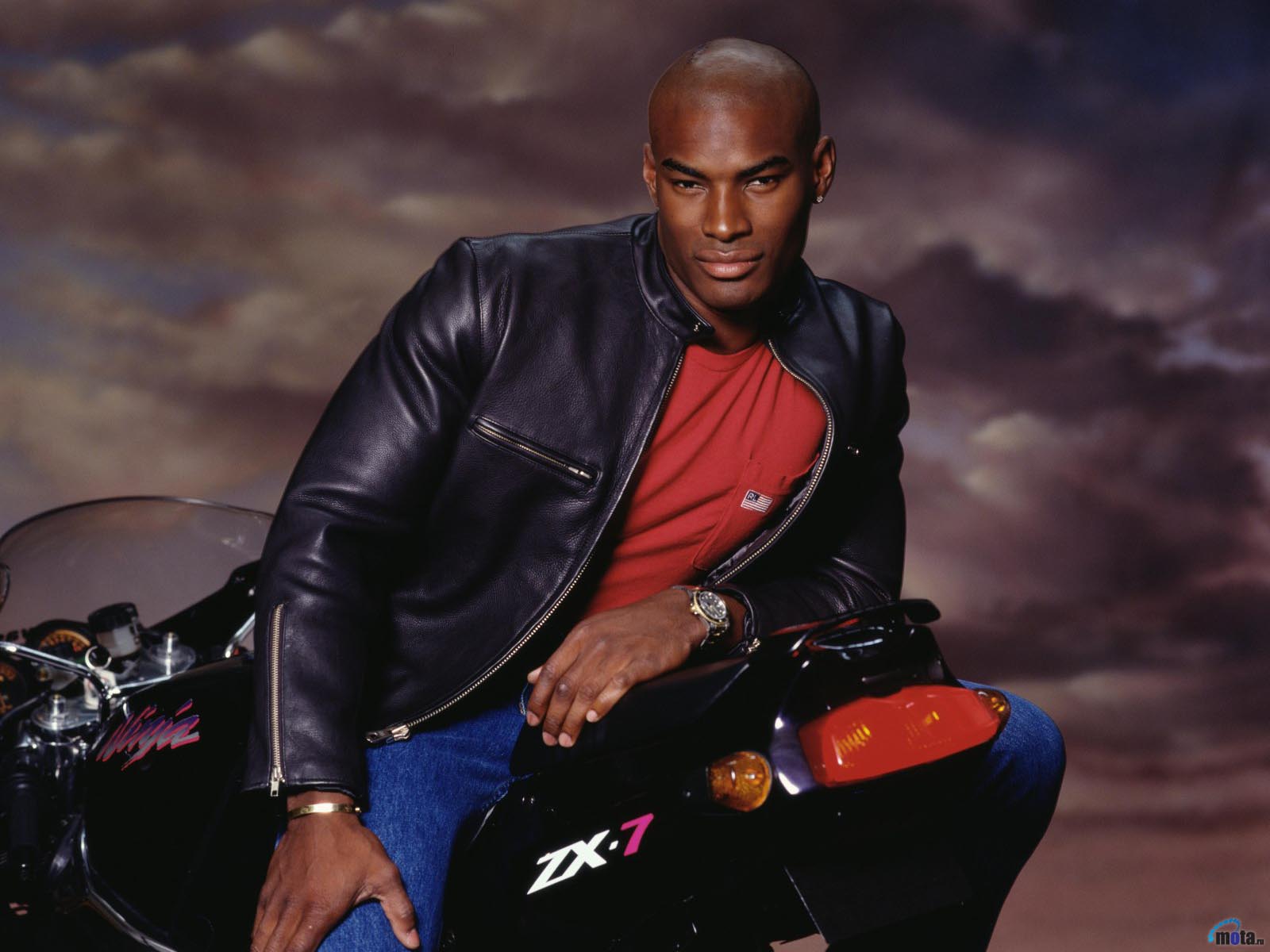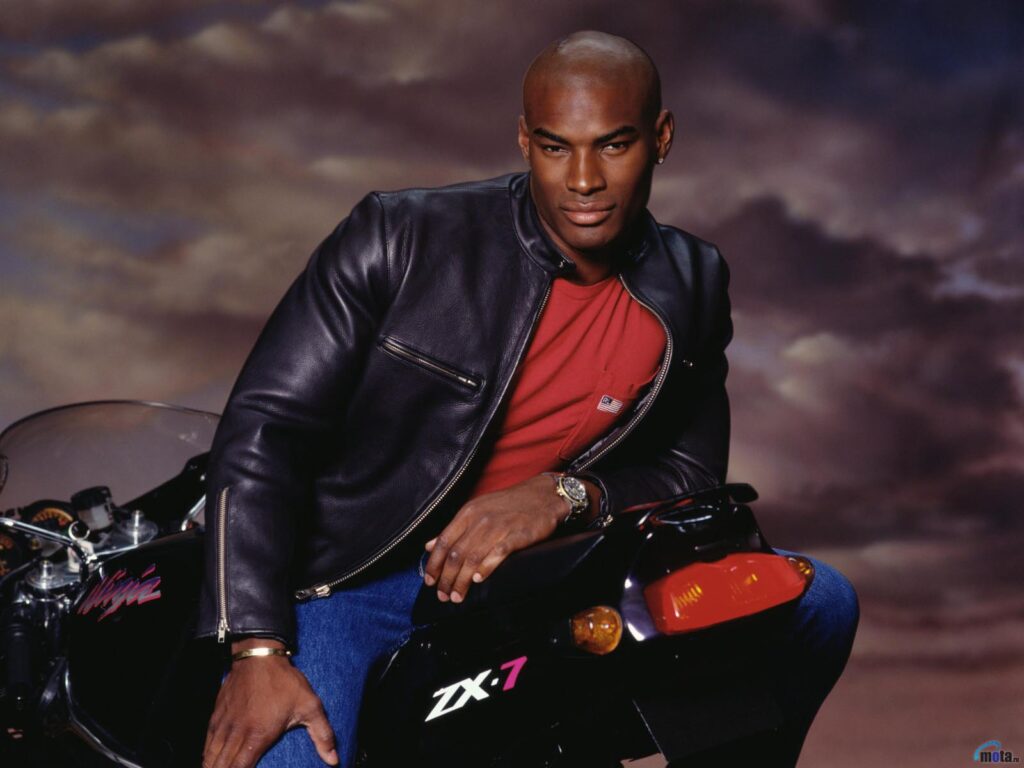 While there, he was part of the Urban-Suburban Program, a program that was designed to provide an opportunity for schooling for urban youth living in the suburbs, or school districts, around the city.
While in high school, Beckford was a member of the school's football team along with track and field. After being on the verge of falling into violence, crime and drugs during that period, he was spotted by talent scout Jeff Jones in 1991, who introduced him to hip-hop magazine and The Source later that year.
Career
In 1993, he was introduced to the designer Ralph Lauren by his mentor Jeff Jones, who hired him as a front model for his Polo fashion line. His involvement with Ralph Lauren also marked Beckford's huge international breakthrough, who also became the first black model to be featured in clothing created by Ralph Lauren, and he soon became the world's first male supermodel.
He first stood in front of the camera for Bruce Weber for the Polo Sport fall collection in 1994. Numerous other shoots with famous photographers followed over the years, including one for Herb Ritts, who passed away in 2002 at the age of 50.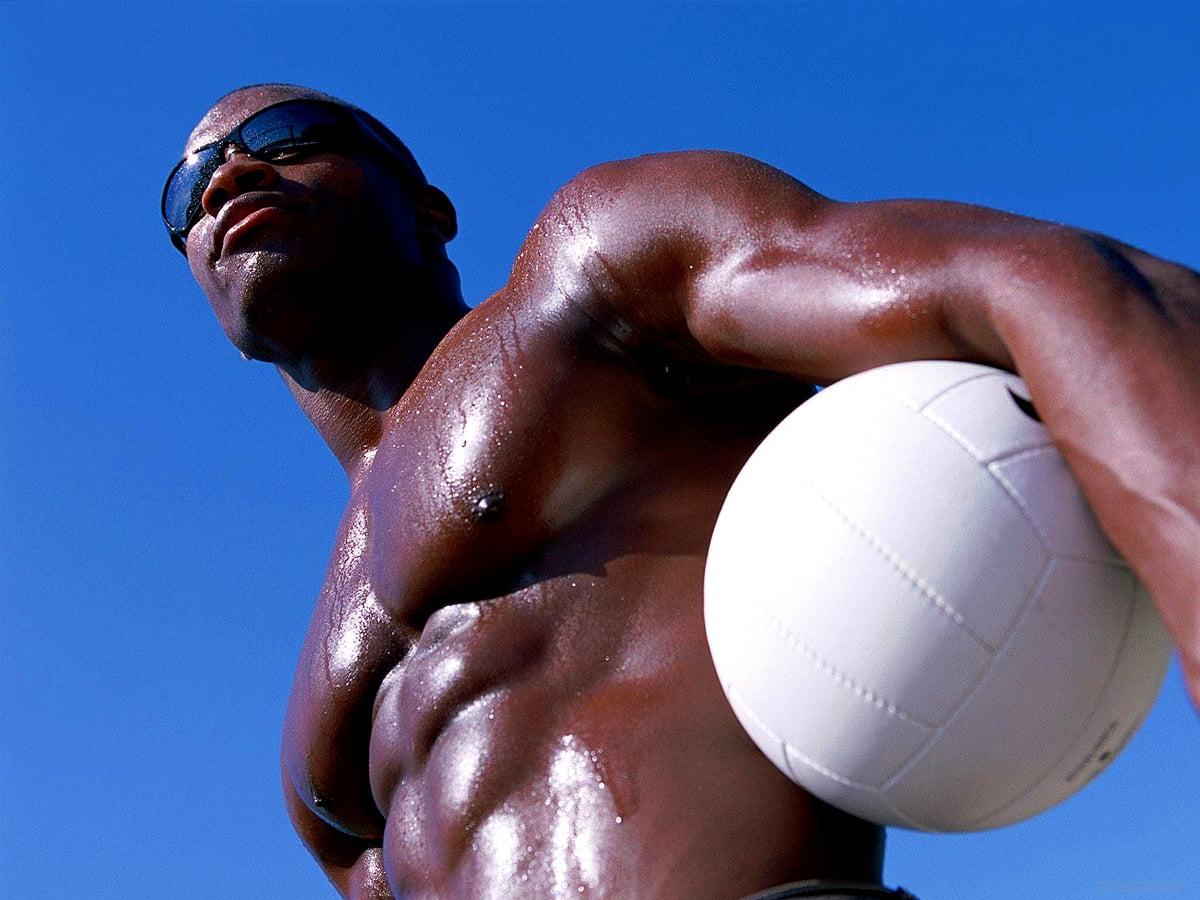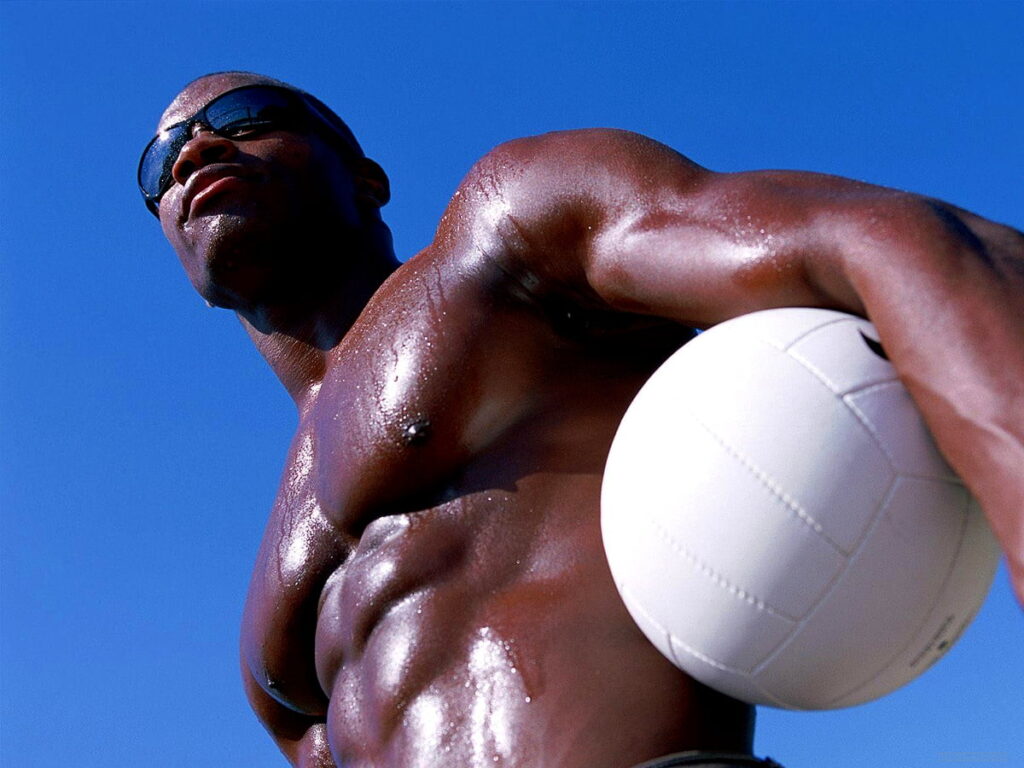 Prior to this, he was in touch with Bethann Hardison, an agent who had numerous top models under contract, and through her he appeared in various newspapers and magazines, including the fashion section of the New York Times, the U.S. and English editions of Gentlemen's Quarterly, and the Marks & Spencer catalog, widely regarded as one of the world's most prestigious menswear catalogs.
Shortly thereafter, he was signed by Lauren to a contract for several hundred thousand dollars, making it the highest sum for a male model up to that time. Beckford was finally named "Man of the Year" by cable television station VH1 in 1995. People magazine also chose Beckford as one of the 50 most beautiful people in the world that same year. Moreover, he came 38th in an election of the 40 Hottest Hotties of the '90s staged by VH1.
Additionally, he failed to seize the opportunity to attend Milan Fashion Week during this time, which probably would have boosted his international fame. In that year, he could have been the only male model of color from the United States to take part in Milan Fashion Week.
However, even during his successful days, Beckford never forgot his roots and in an interview in Vibe in September 1995, he said that there were numerous people of color who are looking for a job but can't get it because of their skin color.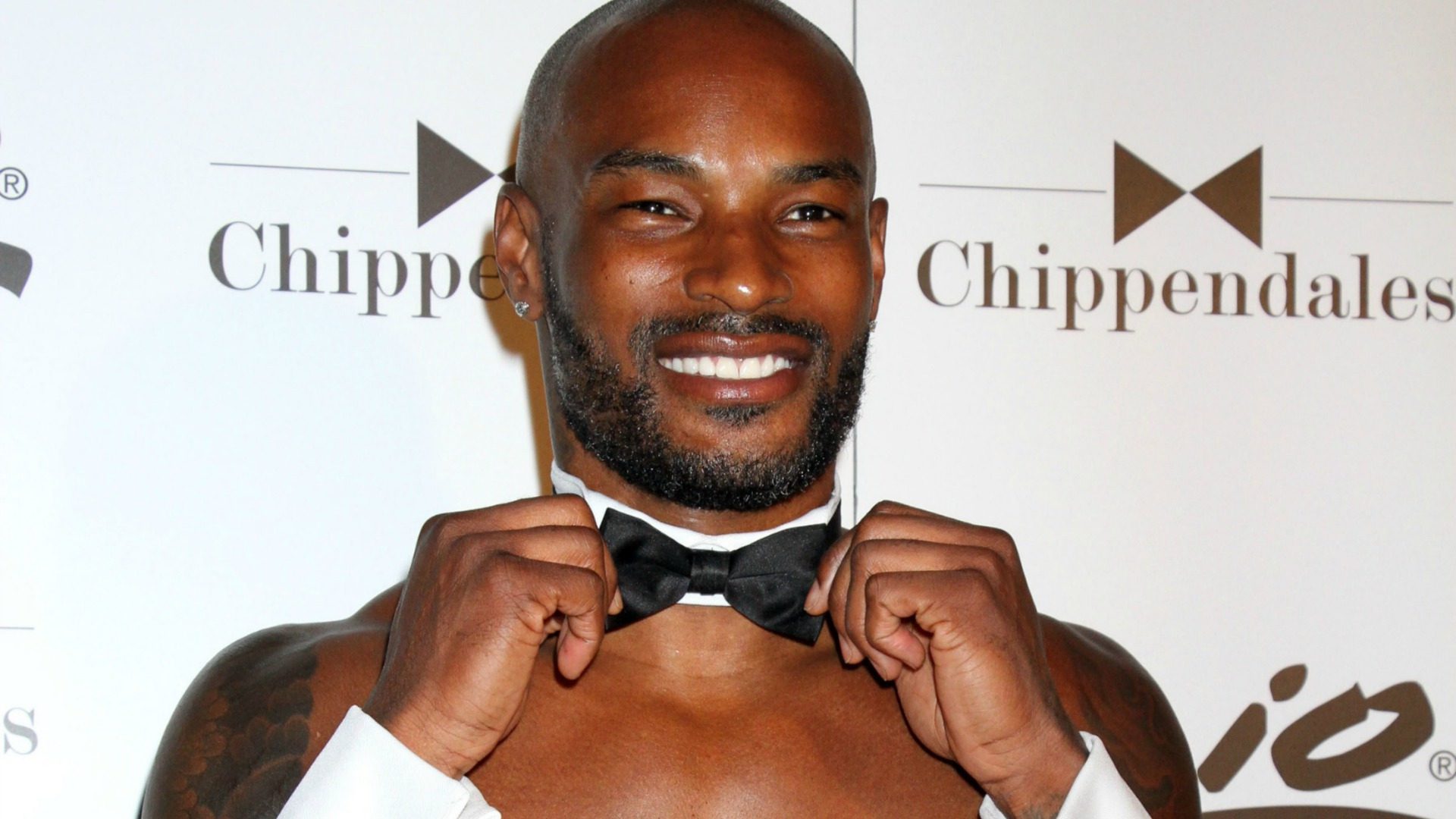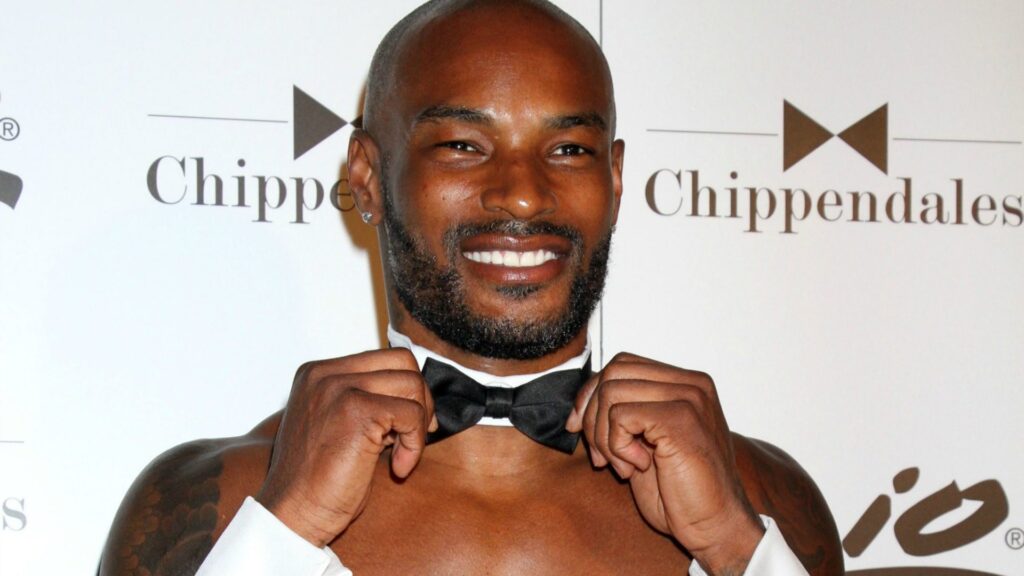 At the same time, he also stated that he was not the only person of color who struggled to succeed. In fact, this was the main reason for Beckford's withdrawal to participate in Milan Fashion Week. At the Michael Awards in May 1996, he was awarded a prize for "Outstanding Male Model of the Year".
Furthermore, People magazine named him the "Sexiest Male Model" in the 1997 edition of Sexiest Man Alive. That same year he was also a nominee for the VH1 "Best Male Model" award, where he failed to beat the competition, however.
Tyson Beckford as an Actor
Beckford, like many other models, decided to take the step into the acting field at the millennium. His first prominent role was in the film Boricua's Bond, which was released in 2000. After appearing as himself in Boricua's Bond, he also played himself one more time in the Ben Stiller film Zoolander the following year.
In addition, he sat on the jury of the Miss Universe pageant in 2001. Finally, a series of engagements followed in 2002, when he had a recurring role in two episodes of What's Up, Dad? and also played leading roles in the film Deadly Trio – Seduction to Sex and in the short film Gully.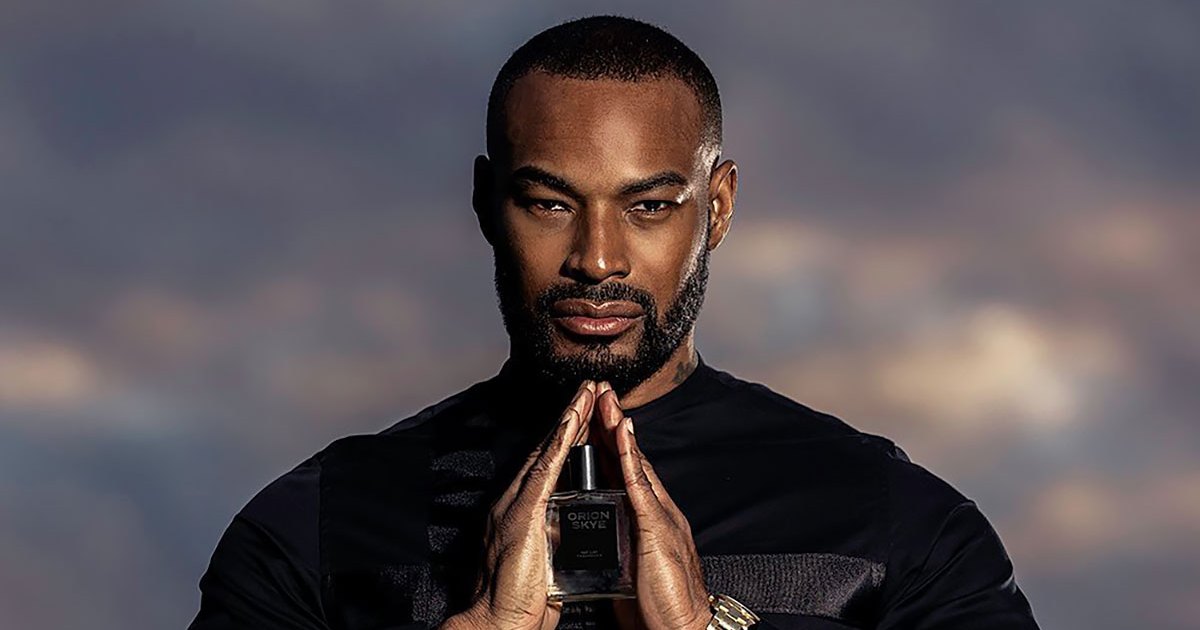 His breakthrough achievement in acting came in 2003, when he starred in Biker Boyz alongside Laurence Fishburne in a leading role. Despite having appeared in numerous television and talk shows before that, he starred in a total of 13 episodes of Hollywood Squares from 2002 to 2003, and he was also brought into the cast of the first season of the US version of I'm a Celebrity … Get Me Out of Here! in 2003, in which he was the fifth person to leave the camp.
In 2003 he also had another role in an episode of the sitcom Half & Half. Following a starring role in the comedy Gas, released in 2004, Beckford logged many other appearances in 2005, where he was featured in an episode of Video on Trial, among others. Besides, during that year he also had three major roles in the films Wait, Searching for Bobby D and Into the Blue, appearing in the latter film alongside Paul Walker, Jessica Alba, Scott Caan, Ashley Scott, Josh Brolin and James Frain, among others.
In addition to many other show appearances, he also featured in an episode of Queer Eye in 2006 and as a guest judge in an episode of America's Next Top Model in 2007, among others. In spite of making numerous other appearances, Beckford pursued his film and television career in 2008, appearing in films such as Kings of the Evening and Hotel California; in Hotel California he also worked as a co-producer. That year he also played himself in the documentary Barack Obama: The Power of Change.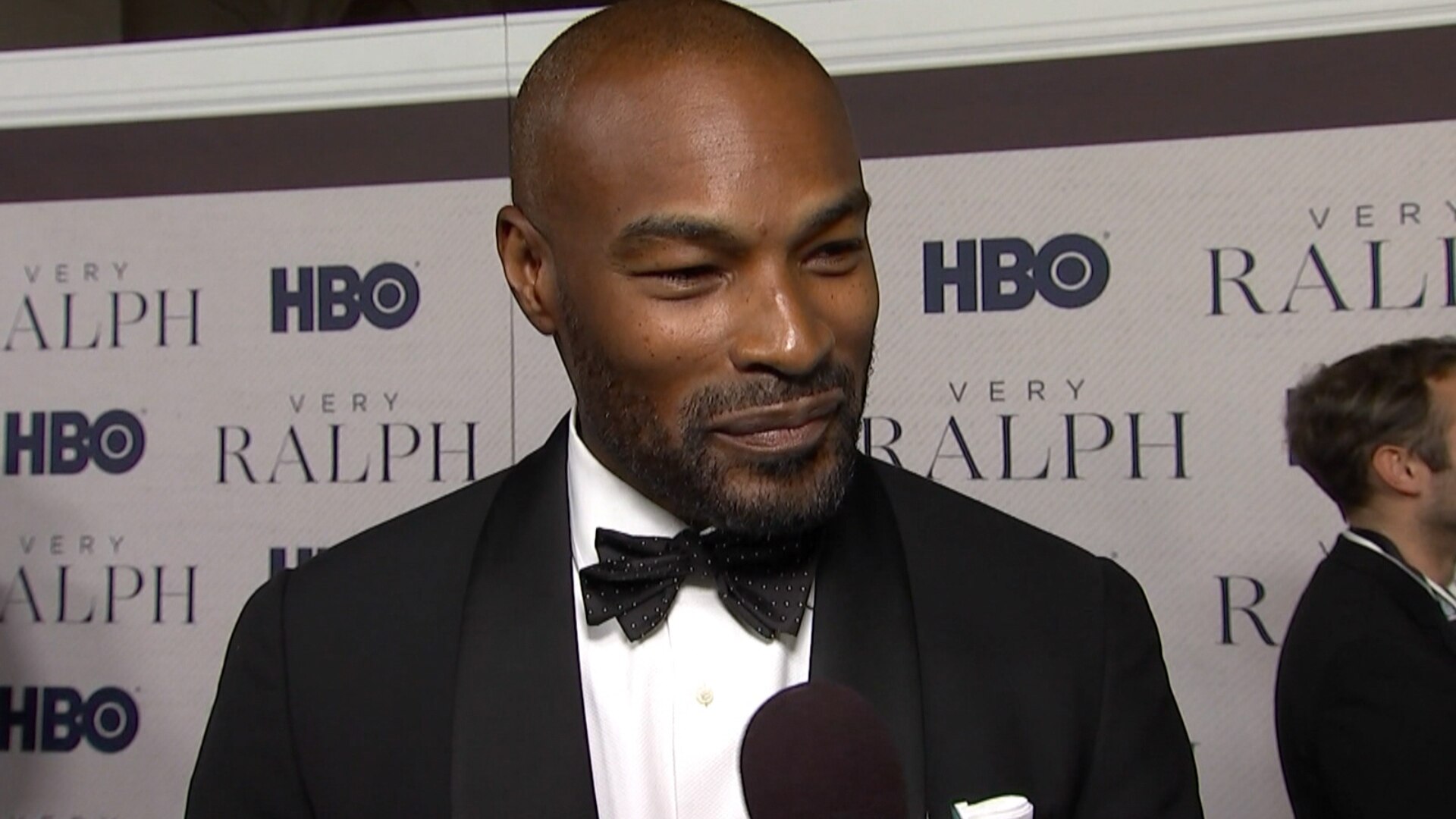 From 2008, he also acted as the host of the television series Make Me a Supermodel and hosted the series for 23 episodes. Additionally, he also co-hosted alongside former Miss Universe Jennifer Hawkins and was a guest judge in the first few episodes of the Australian version of Make Me a Supermodel.
Along with a film appearance in Dream Street, Beckford also made an appearance as a guest judge on an episode of Germany's Next Topmodel in 2010. In the process, he also participated in a photo shoot with the contestants.
Activities
He supports the RESPECT! campaign movement, which condemns domestic violence. He has recorded voice messages for Giverespect.org, in support of victims of persecution. He is ambassador of the South African association Kick4Life, which uses the resources of soccer to protest against the precarious conditions of the poor in the country, as well as access to education and health.
Personal life
He was in a relationship with Tatyana Ali, who was famous for her role as Ashley in the TV series The Fresh Prince of Bel-Air. He also dated the model Bridget Hall in 1996.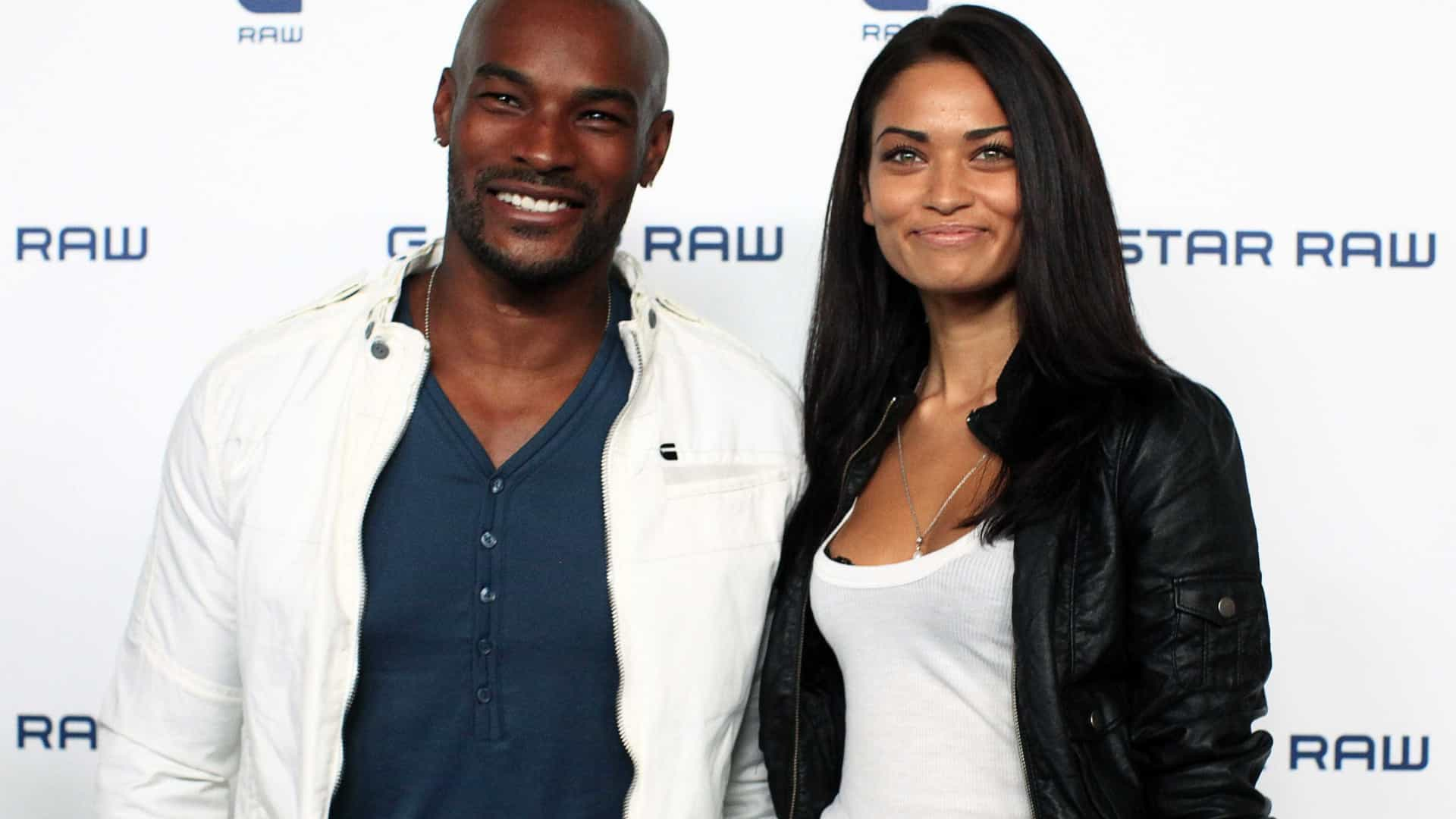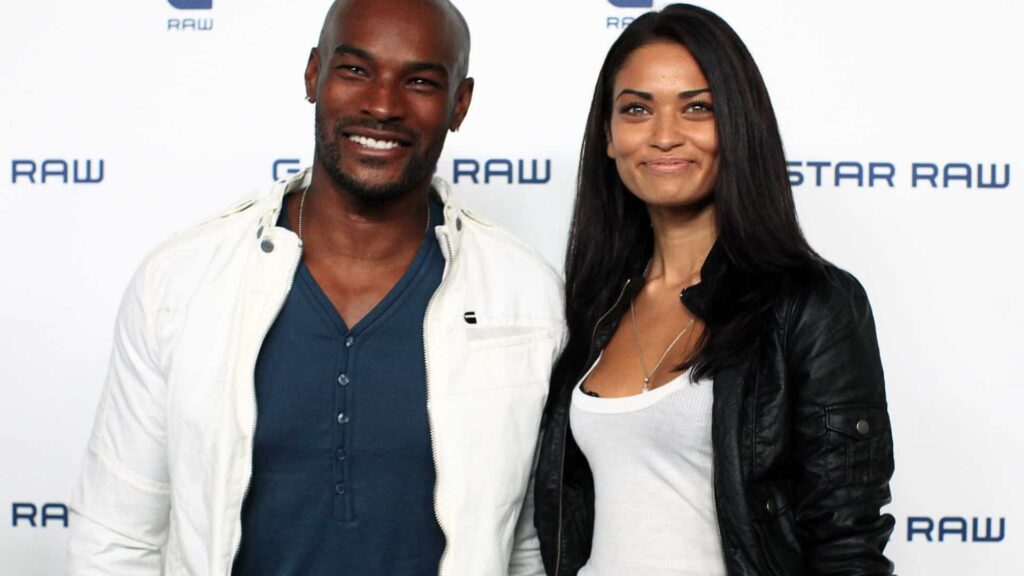 Born in 1998, Tyson Beckford has a son with his ex-girlfriend and fashion designer April Roomet. He broke up with the actress Tiffany Limos in 2002, who appeared in the film Ken Park by Larry Clark.
Between 2005 and 2006, he had a relationship with the rapper Foxy Brown. He also dated the actress CariDee English during the summer of 2008.
In 2009, Tyson married Berniece Julien. They were separated the same year. Meanwhile, in 2013, he started a relationship with the model Shanina Shaik. They broke up in 2015.
He was violently attacked in May 2015 by the artist Chris Brown, who accused him of a complicity with his ex-girlfriend Karrueche Tran, over a photo posted by the young woman on social networks. The artist went so far as to insult April Roomet, the ex-girlfriend, and the son of Tyson Beckford. The supermodel ignored the claims made by the singer, stating that he "was not at his level".
Facts About Tyson Beckford
In this part of out "Who is Tyson Beckford" article, we will share some facts that probably you did not know about him. Stay tuned!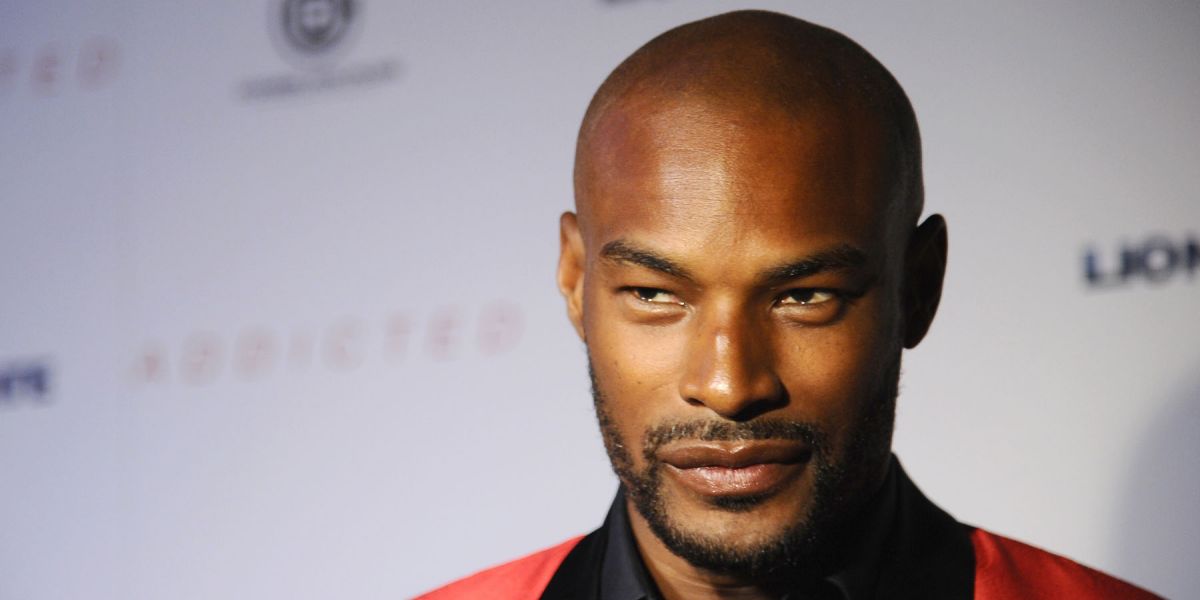 Car Accident
Beckford was involved in a car accident on June 7, 2005. While driving in Secaucus shortly before five a.m., he lost control of his late-model Dodge Ram SRT-10 and crashed into a utility pole. The car caught fire shortly afterwards, but Beckford managed to escape the car himself before it burned out.
Upon the arrival of emergency personnel, he was taken to Jersey City Medical Center, where he was subsequently given medical attention for trauma and gashes. In a later interview on The Oprah Winfrey Show, he said that this accident had a profound effect on his spirituality.
Appearance in Music Videos
Besides his film and television appearances, Beckford has also appeared in numerous music videos by many internationally famous artists such as Toni Braxton, Raekwon, 50 Cent, Trisha Covington, Britney Spears, Ludacris, Adina Howard, Cam'ron, SWV, Rhian Benson, Pet Shop Boys, Sun aka Geisha, The Notorious B.I.G., Ryan Leslie, DJ Khaled, Mia X and Luke. He was featured on Britney Spears Toxic, one of the US singer's most commercially successful singles.
In addition, in the 1990s he made it to a stint in Toni Braxton's Grammy-winning single Un-Break My Heart. Just prior to his success with Britney Spears, Beckford also starred in the music video for 50 Cents 21 Questions, which earned the singer a number one hit in the U.S. and many other countries in 2003.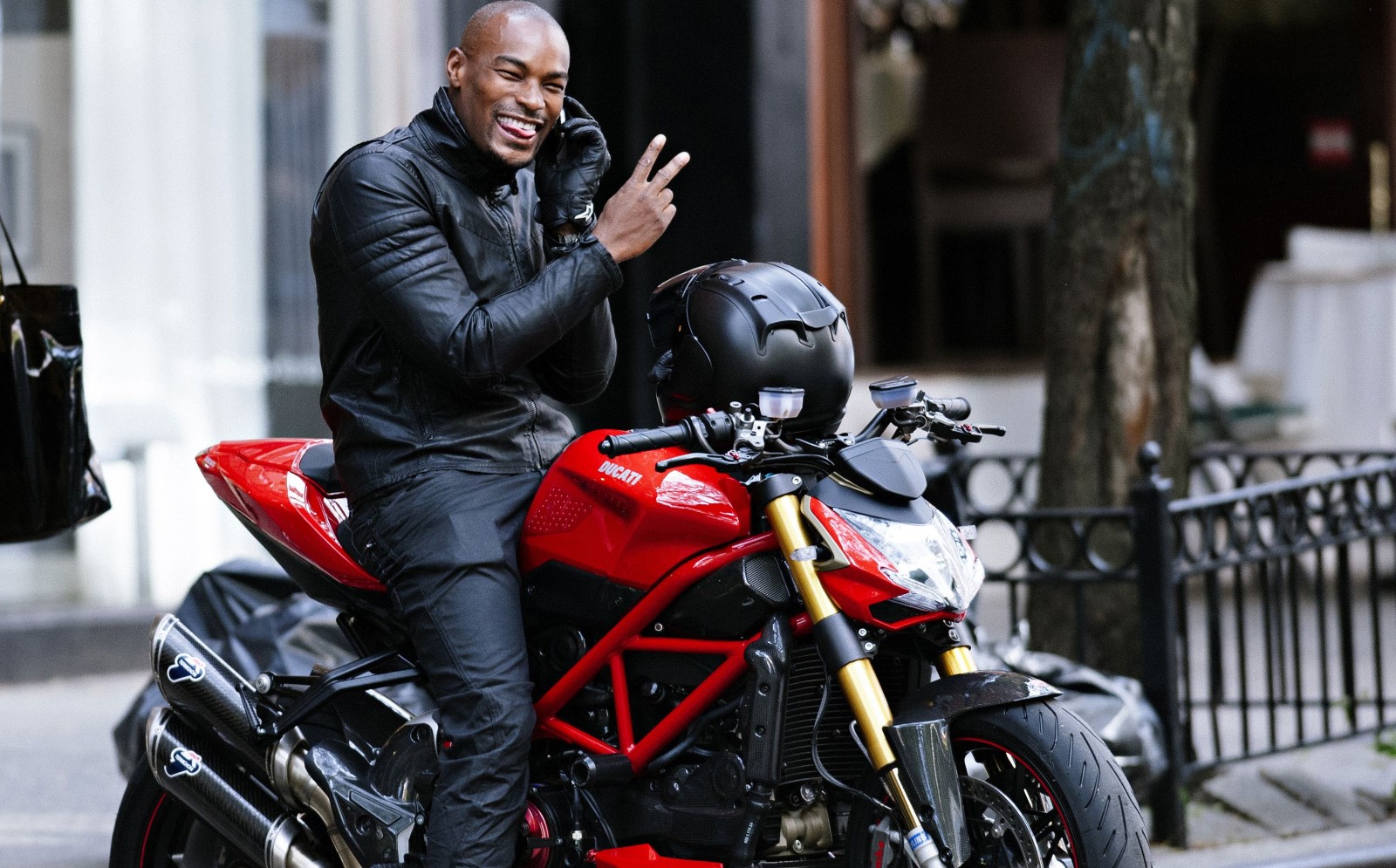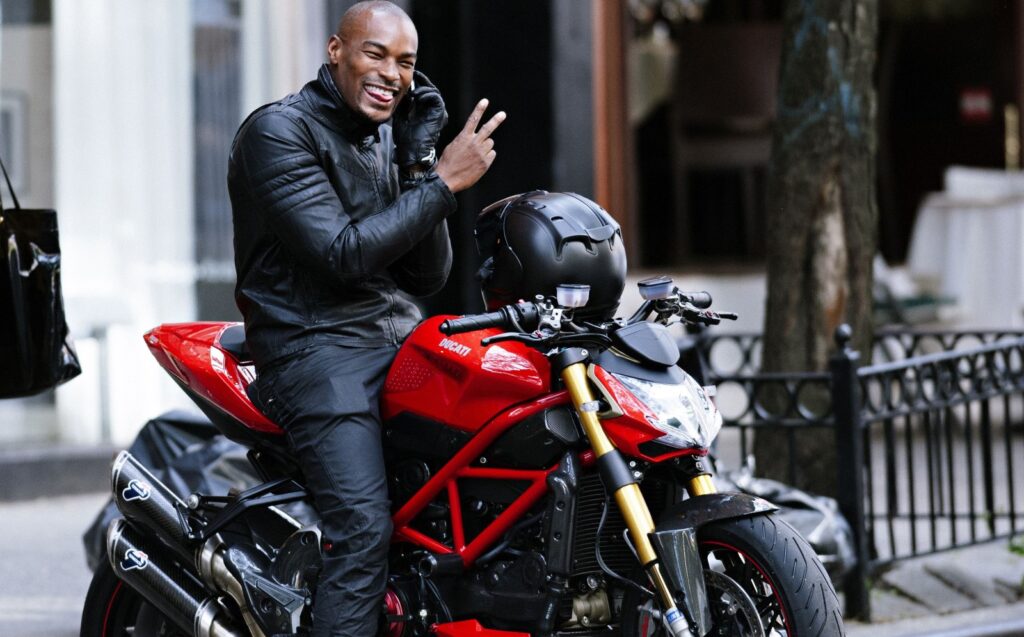 Beckford as a Motorsport Fan
During his free time, Beckford, an avid motor sports enthusiast, has been collecting various motorcycles and, at the same time, various cars. Furthermore, he has been appearing occasionally on television in various motorsports and car magazines and has hosted his own car show.
Social Activities
Meanwhile, Beckford is also socially engaged, appearing for the Race to Deliver organization, among others, and is also dedicated to the fight against AIDS. Beckford posed nude with transgender model Ines Rau for the French glossy magazine OOB in 2013.
Net Worth
Tyson Beckford has accumulated an estimated net worth of $20 million. He reportedly earned $5 million in 2013 and 2014 for his modeling and acting career. As we said before, Beckford in one of Ralph Lauren's leading models and, as per modeling sources who are working for Lauren, he earns between $43k and $47k.
Is Tyson Beckford gay?
You might think this is an absurd assumption, considering his portfolio of straight dates. Nevertheless, this is not actually a surprise for a man who has made a living with his body for most of his career.
On August 1, 2018, the model got into an online feud with reality TV star Kim Kardashian after his comment on a photo she posted on Twitter implied that she had been under the knife often and that she had a fake appearance as a result. Kim got into revenge mode, addressing him with a feminine pronoun and implying that he is gay. Numerous Twitter users fired back at her, calling her response homophobic.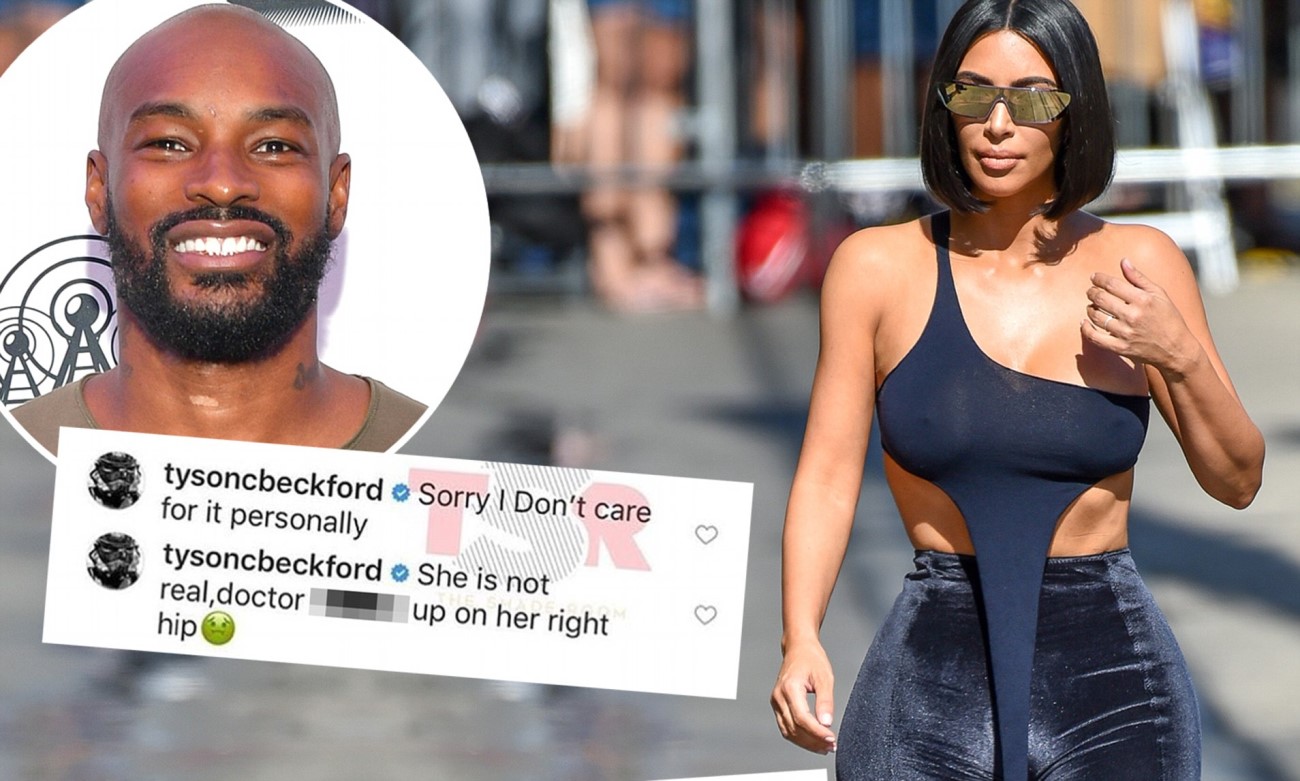 Beckford then came out to reinforce her distaste for cosmetic beauty while voicing her support for the LGBTQ community. Beckford also clearly stated that she is as straight as it gets.
Also Read:
Who is Tyson Beckford – Bottom Line
From his beautifully chiseled face and perfect masculine silhouette to his breakthrough acting and modeling career, Tyson Beckford may well be the poster boy for black excellence. Without a doubt, Beckford is one of the most successful male models in history. Having worked extensively with fashion powerhouses like Ralph Lauren and Vogue, he has been mentioned in the same annals as the iconic female models of the 1990s.
In out "Who is Tyson Beckford" article we tried to provide everything you need to know about the American supermodel. Let us know any questions in the comments section below.