Gwen Stefani has once again given lessons in fashion at Blake Shelton's ranch in Oklahoma: the pop star's second wedding and two dream outfits by Vera Wang. Now we all want to get married right away (with her outfits). Because if not now, then when?
Well, Gwen Stefani is a sort of Barbie bride in the flesh, with platinum hair and bones. Now we've had the ultimate confirmation of that. Because the years pass, but the way she wears wedding dresses, no one can. And so even on the occasion of her second wedding, the pop star has chosen clothes very much from yes, I do.
In fact, Stefani married country star Blake Shelton a few days ago during a private ceremony at the musician's ranch in Oklahoma and the next day she posted some wedding shots on her Instagram page: "July 3, 2021 dreams come true ❤️🙏🏻 @blakeshelton I love you," she wrote in the caption. However, great love aside, what made fashionistas' hearts sigh was Gwen Stefani wedding dresses. Or rather, her bridal looks.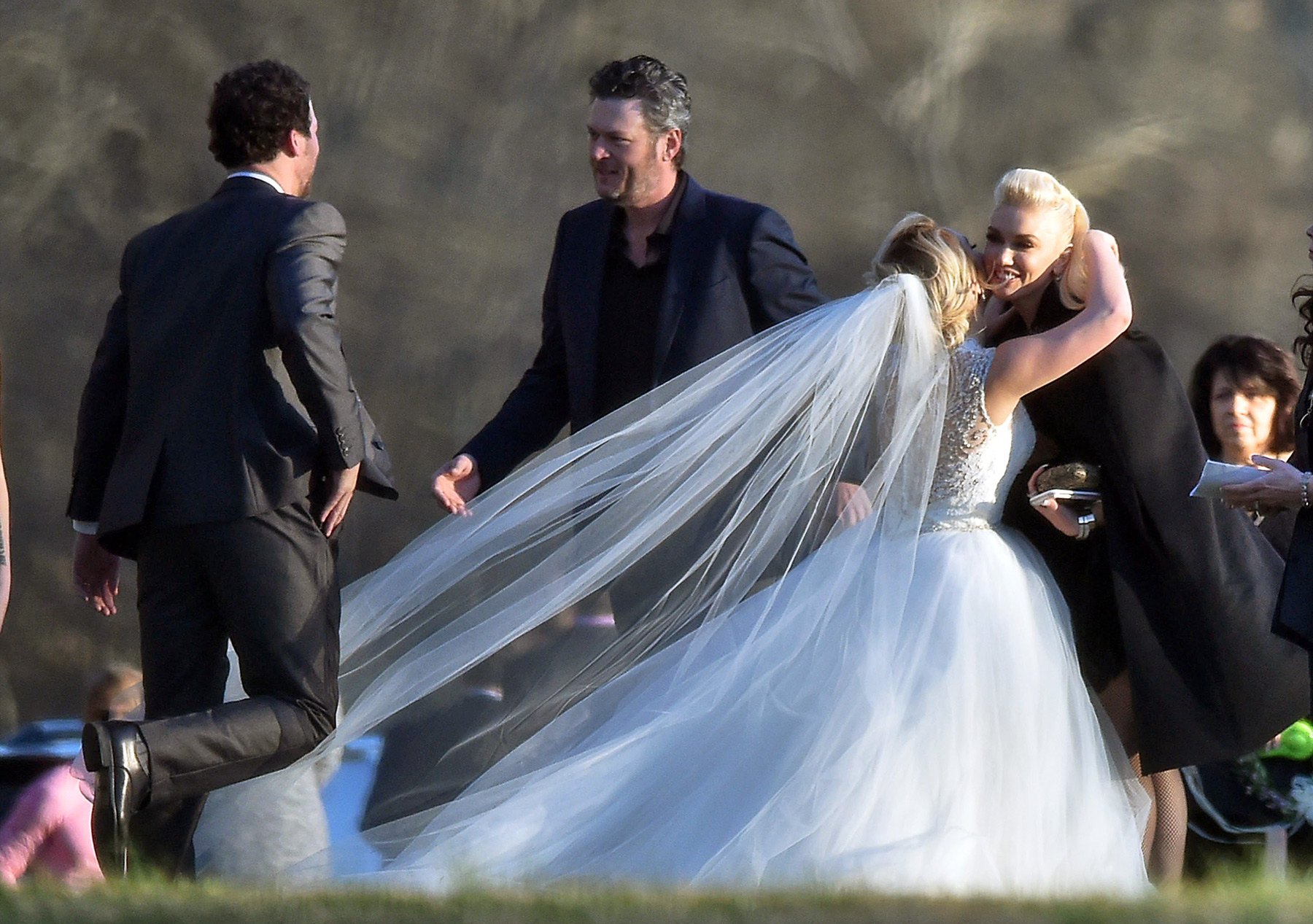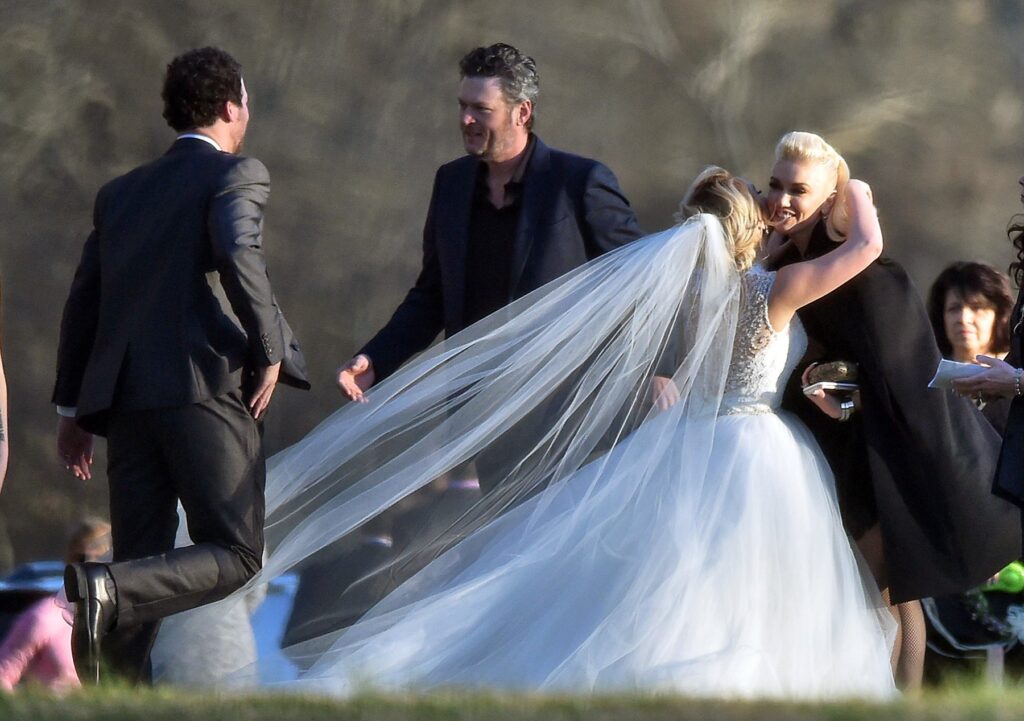 If Gwen wants to do something, she does it in a great way, and so there were two Gwen Stefani wedding dresses for her, both customized by Vera Wang. For the wedding ceremony, the former leader of No Doubt wore a lily-white silk georgette dress with a plunging sweetheart neckline, fitted bodice and asymmetrical tulle skirt.
She completed the outfit with a long veil that bore two hand-embroideredmarr roses and the names of the bride and groom and those of the singer's children, Kingston, Zuma and Apollo. She then accessorized with gold bracelets, bling bling earrings and a cross necklace.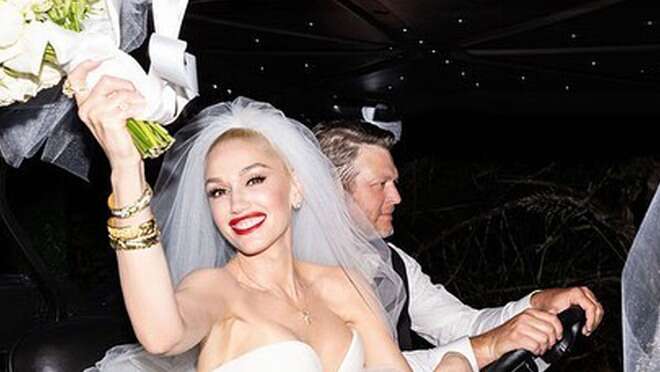 However, for the wedding reception, she went with a lily-white Italian silk crepe mini dress that was customized with a more traditional sweetheart neckline bodice, combined with a short tulle skirt with floral details and embroidery (in detail: a pair of hand-sewn birds to symbolize the couple, plus three more that represented the children).
Also Read:
This dress was matched with a short veil, also featuring floral embroidery and a white bow. Last but not least, a pair of cowboy boots with killer heels from the brand Le Silla were on her feet.
This isn't the first time the pop star has worn, beautifully, some Vera Wangs. Gwen Stefani also picked a bridal creation of the American fashion house to pick up the award as Fashion Icon in 2019: a white strapless dress with a big black bow, velvet gloves, fishnet stockings and cuissards. Embroidered on the train of the dress were the words Fashion Icon in gothic font.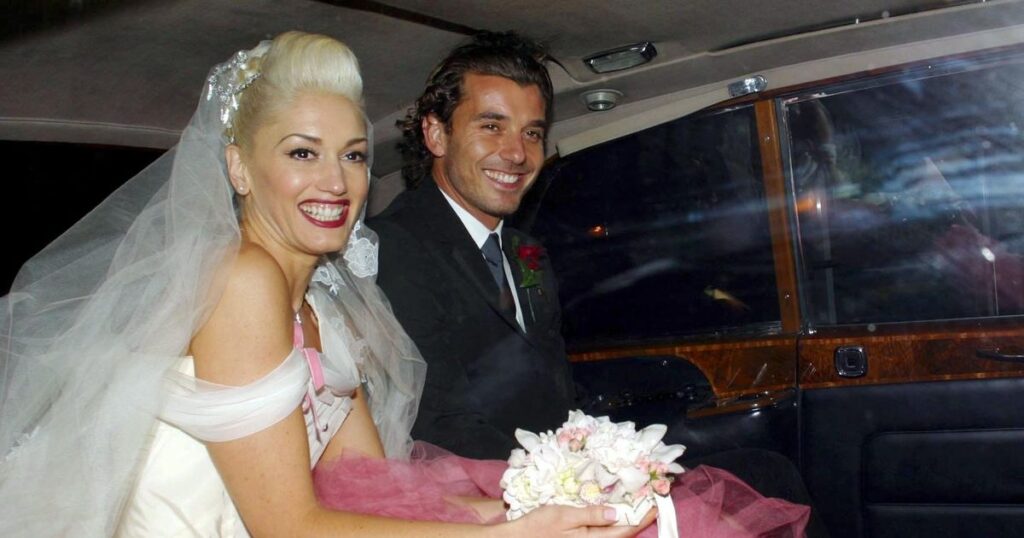 Without forgetting the Gwen Stefani wedding dresses from the first wedding of the celebrity, the customized John Galliano that is now part of the history of costume. In 2002, to marry Gavin Rossdale, she dazzled in a pink dip-dyed dress with a wide mullet skirt from which sprang the first fashion lesson by Gwen: you can be super glamorous at the wedding even when not dressed in white.
And now the platinum star adds two pieces to her wedding fashion file. And the bride-to-be of the world thanks her.
What do you think about Gwen Stefani wedding dresses? In your opinion, which celebrities had wore the best and the most beautiful wedding dresses in their weddings? Let us know in the comments section below.