Sleeping is actually a good solution for many things. For this reason, we usually feel much better after a nap. The body uses the relaxation to regenerate itself, the self-healing powers are activated, we fill up with energy for the day. Except when we wake up with a headache in the morning. Then the day starts anything but well for us.
This is why a headache in the morning is not only annoying and exhausting, but also a sign. Our body wants to tell us something – that's why it's even more important not to just pop a pill and suppress the pain. Rather, we should ask ourselves where the headaches are actually coming from. Not just because morning headaches can indicate illness, often the reasons are quite harmless. However, only if we know the cause, we can fight it.
Why do I have a headache when I wake up?
Particularly night owls, who enjoy wet and merry parties and the like, must take care that the next morning waking up does not become an extreme ordeal with headaches but also with aching limbs, nausea and vomiting. However, not only alcohol and fatty food and so on are to blame for a bad night's sleep. Also bad air, smoking pollution, lack of exercise as well as stress and grief can be responsible for it.
Moreover, poor sleep is more often responsible for headache in the morning. The recent studies also confirmed the direct correlation between the frequency of sleep bruxism, teeth grinding during sleep, and the frequency of morning headaches. Several other causes also exist; sometimes physicians diagnose nummular headaches due to the lack of an underlying cause of disease.
9 Reasons for a Headache in the Morning
There can be many different reasons why you start the day with a headache – and it doesn't always have to be a hangover. In the following, we are going to share 9 reasons for a headache in the morning.
Migraine
This is one of the most common types of headaches – and is additionally typical in the morning. In this case, the time of day is between four and nine o'clock in the morning.
During this time of day, the body tends to produce fewer endorphins and enkephalins – which function as natural painkillers in the body.
Additionally, an increased amount of adrenaline is released in the early morning hours. This increases blood pressure, which can then trigger the migraine.
Sleep Apnea Syndrome
This kind of condition can actually cause serious discomfort. Sleep apnea syndrome (SAS) is nothing to joke about – it causes sufferers to repeatedly stop breathing during sleep. This can cause headaches to be triggered by the lack of oxygen and increased pressure overnight.
It is unfortunately difficult to find out for yourself if you are suffering from this condition. Affected people often do not feel refreshed, despite supposedly getting plenty of sleep – and suffer from headache in the morning.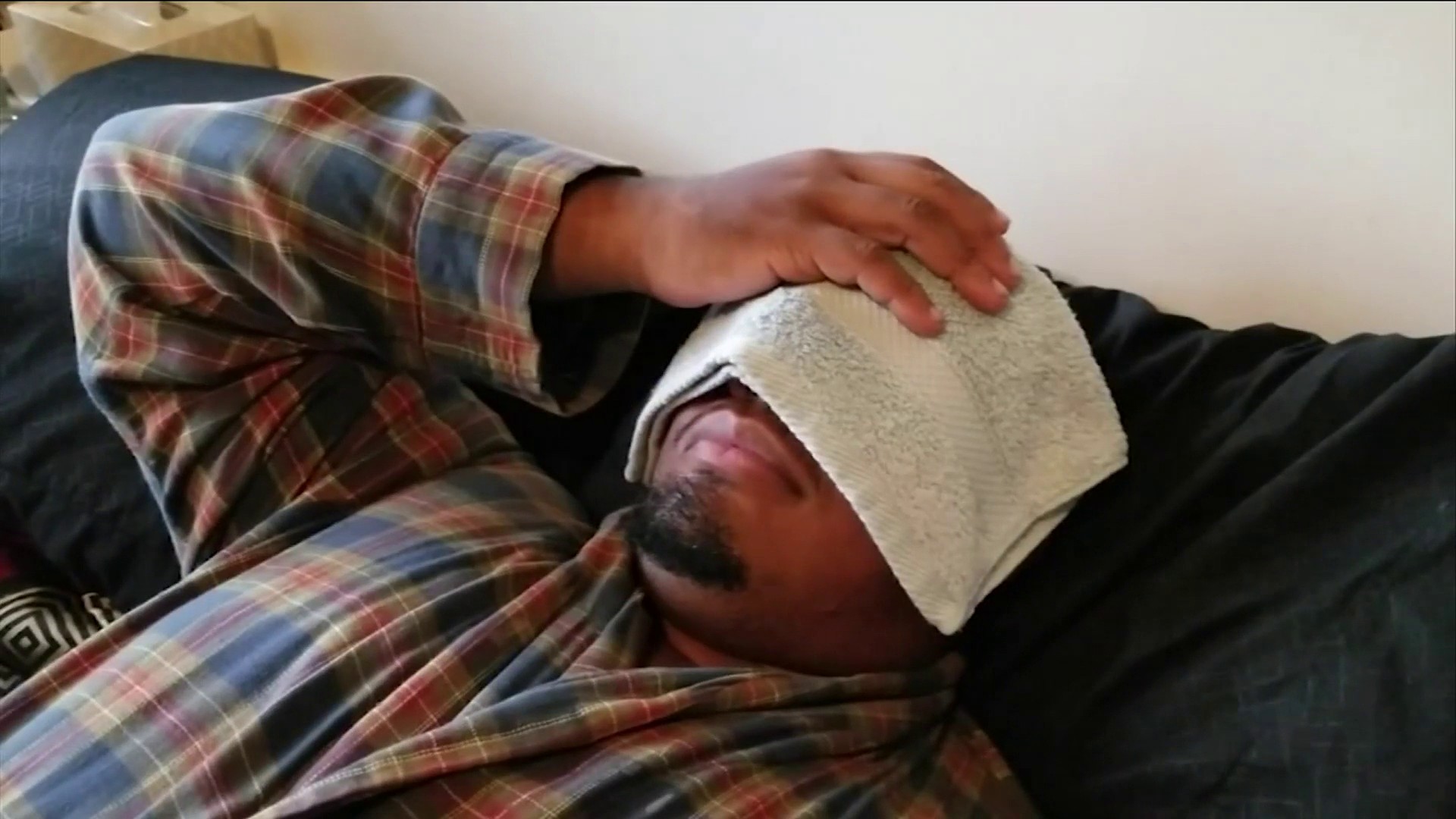 Teeth Grinding
Teeth grinding can cause tensions in jaw joints that connect the lower jaw to the skull in front of the ear. This habit often goes unnoticed, although it can have many negative health effects. It can lead to changes in the positioning of the jaw, for example.
All of this leads to tension, which can trigger headaches. If there is a suspicion that morning headaches are due to teeth grinding, or perhaps the dentist has already diagnosed it, now is the time to talk to them about next steps – a mouth guard or splint can provide relief.
Also Read:
Alcohol Consumption
In fact, drinking heavily the night before could trigger a headache in the morning. Some compounds in alcohol interact negatively with neurotransmitters in the brain and can trigger headaches or even migraines in vulnerable individuals.
Alcohol is a so-called diuretic – making you need to go to the bathroom more often. Because of that, many people wake up dehydrated after drinking, which can make hangover headaches worse or encourage them to develop.
If certain types of alcohol are found to cause more headaches than others, it's better to avoid them the next time you toast – drinking enough water before going to bed can also work wonders.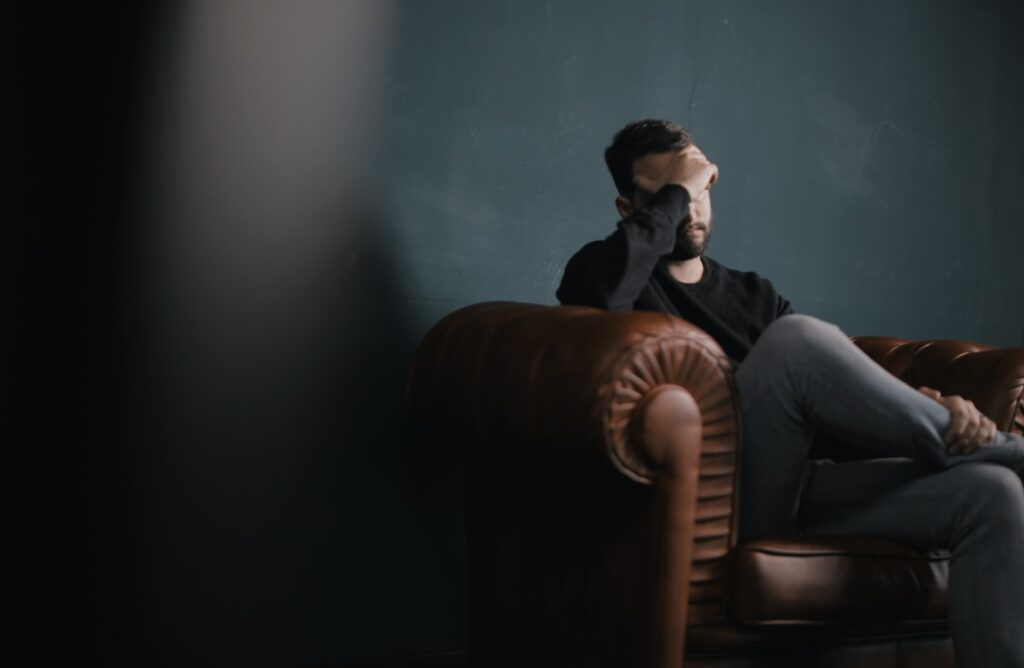 Serious Condition
There is a chance, in rare cases, that something potentially serious is hiding behind the headache – increased head pressure could indicate a brain tumor.
Those with brain tumors often wake up early with headaches because cerebrospinal fluid pressure is highest in the early morning. If the tumor causes swelling, that will stretch the brain covering and cause headaches.
However, this is in fact rare and not the most likely cause. If in fact a brain tumor is causing the discomfort, you would also likely notice symptoms such as vision or balance problems, lightheadedness and changes in your own mental state.
Wrong Lying Position
Maybe your pillow is too big? When the shoulders can't sink in properly, the neck and upper back quickly tense up. Therefore, morning headaches are often tension pains and the solution is a new pillow or a firmer mattress that supports the body with all its weight.
High Blood Pressure
Under normal circumstances, a "night's rest" is also supposed to give the heart a little breather, and the heart rate during sleep should drop accordingly by ten beats. When some form of stress occurs at night – from noise, a scare (such as a phone call), or mental worry – this drop in blood pressure might be disrupted. The result again: morning headaches.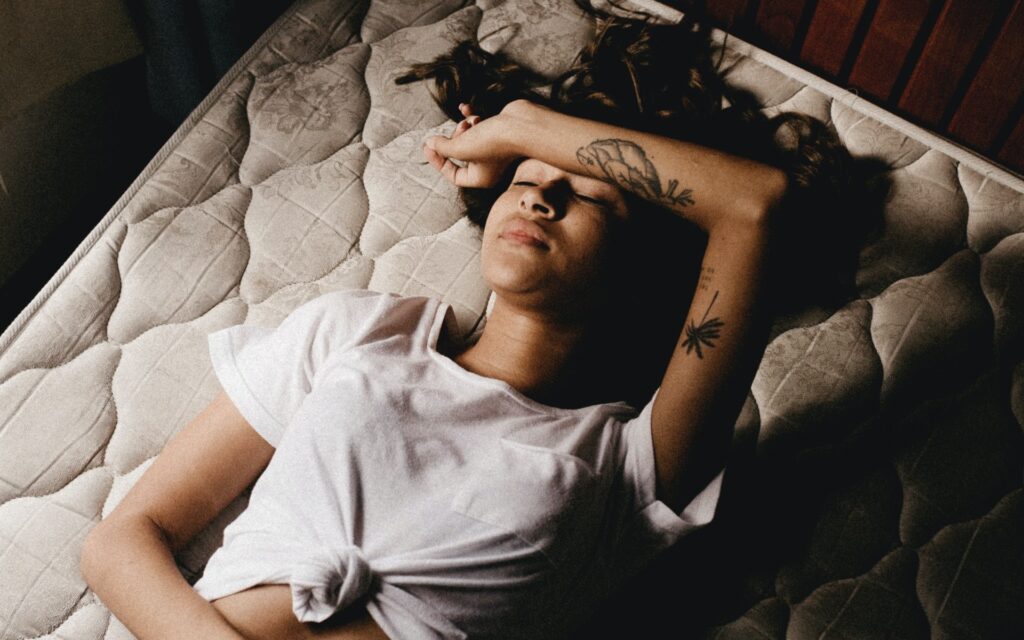 Insomnia
Around 75% of sufferers of a headache in the morning need up to 30 minutes to fall asleep the night before. In the process, 18% suffer from sleep disorders and 26% wake up during the night. This was found by various studies and surveys recently.
Essentially, almost 50% of people who suffer from sleep disorders also struggle with headaches in the morning. In turn, half of the headache sufferers also suffer from daytime sleepiness. Moreover, many sufferers report suffering from headaches after waking up after involuntarily nodding off. On the other hand, morning headaches can also indicate unrecognized sleep disorders or undiagnosed sleep apnea.
Poor Bedroom Climate
Bad sleep due to lack of oxygen does not necessarily have to be caused by sleep apnea alone. Often, simple details are enough: for example, a poorly ventilated bedroom. Make sure that you ventilate your bedroom intensively for at least 20 minutes in the morning and evening. Sleeping with an open window throughout the night can also be a good idea if you have a tendency to headaches.
On the other hand, if the humidity in the bedroom has been too high for a long time, for example because it is difficult to ventilate, then mold may have formed unnoticed in the walls. In any case, mold is also a trigger for headaches in the morning.
Sleeping Too Much or Too Little
According to doctors, our body needs at least seven to eight hours to recover. This advice is something we should take seriously. If we don't get enough sleep for a few days in a row, at the latest, it has an impact on our health and well-being. Regardless of how stressful your day is, sleep helps you cope, so this is not where we should skimp.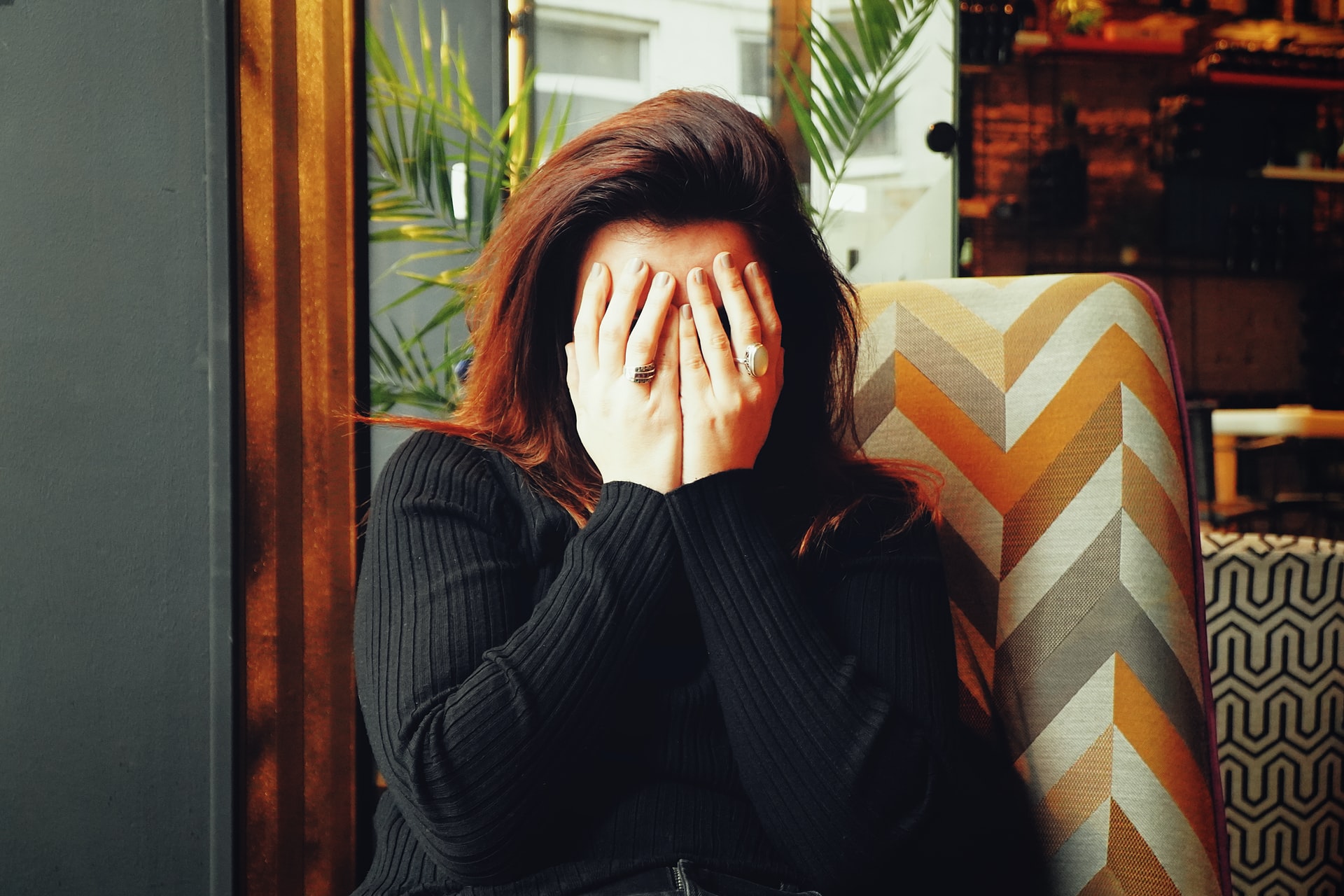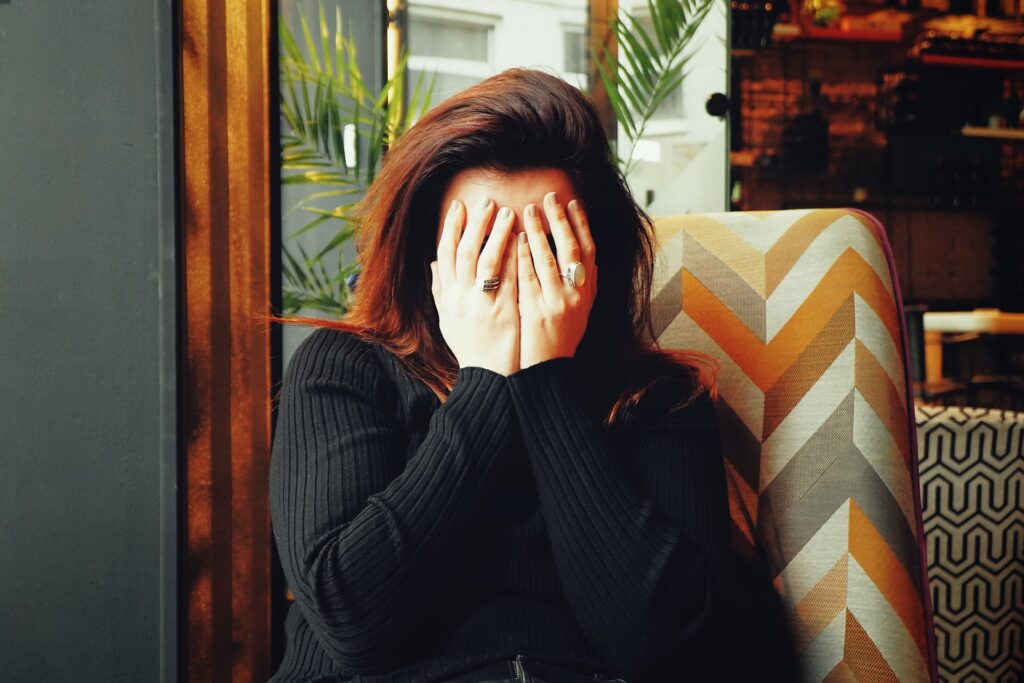 Yes, this also true for those who sleep too much. For adults, that's already over eight to nine hours. After that, a serotonin deficiency develops. On top of that, our body tends to become tense. If we sleep longer, this can therefore also be a reason why we wake up with a headache in the morning.
The Different Types of Headaches
In this section of our article on headache in the morning, we want to talk about the different types of headaches and share some information about them.
What is a tension headache?
A tension headache is the classic headache that we have all experienced at one time or another in our lives. There are several causes for these headaches when they occur upon waking:
You are dehydrated: remember to drink well before going to bed.
You had too much to drink the night before.
You are going through a period of fatigue or stress.
Migraines
You wake up feeling a violent pain beating on one side of your head. In the morning as well as during the day, these headaches are sometimes accompanied by nausea, or intolerance to light or noise.
Sinusitis and headache
They can give a horrible headache when you wake up. In fact, lying down or bending your head forward tends to aggravate the symptoms. You wake up with a bar on your forehead or pain around the eyes or on both sides of the nose. You might also wake up with a stuffy nose in addition to the headache.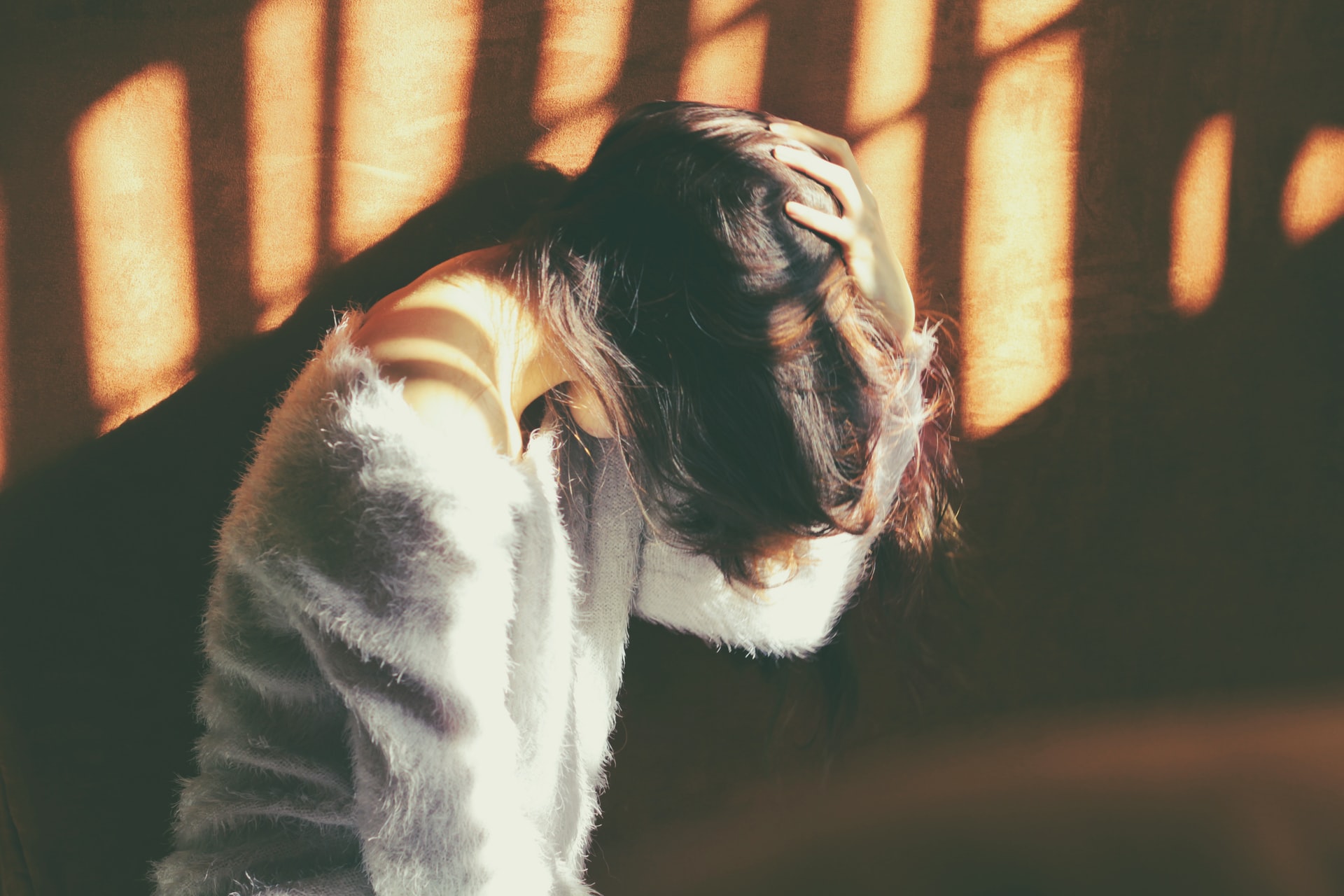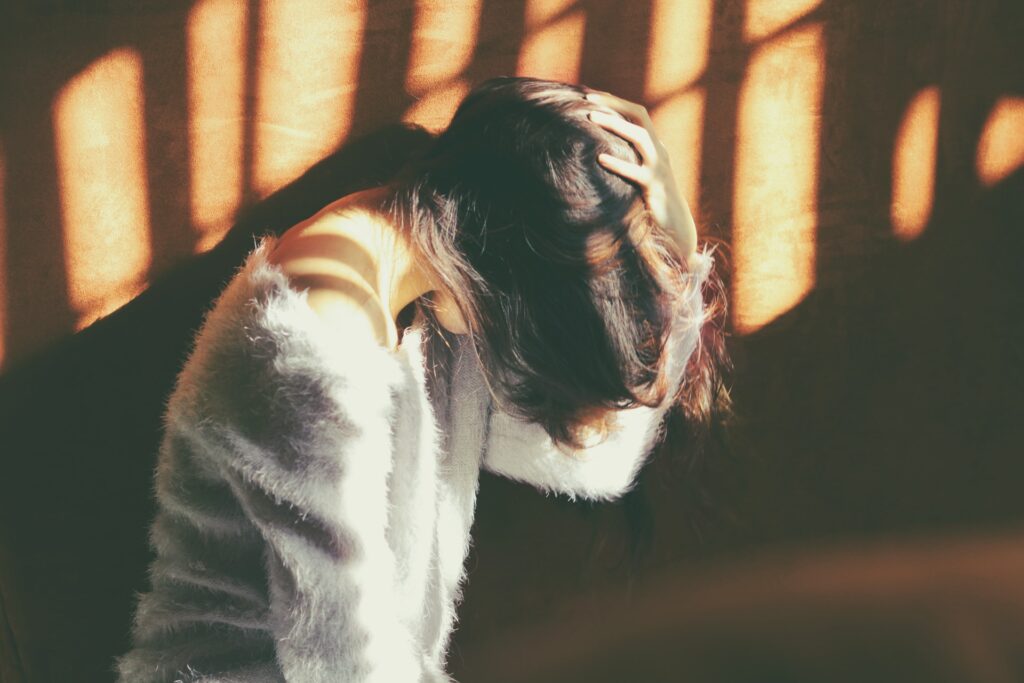 Muscle contractures
A headache and neck pain can be explained by a muscle problem. Your pillow or mattress may not be suited to your body type, and headaches may occur as a result of lying in the wrong position.
Relieving headaches in the morning
Sometimes, simply soothing the pain is all that is needed to make the headache go away. However, sometimes regular headaches are a symptom of another disease, which needs to be treated.
How can I soothe the pain?
In the event of a moderate headache in the morning, a simple remedy consists of taking an analgesic: paracetamol or possibly ibuprofen if there are no contraindications or signs of Covid-19. These drugs are effective for simple tension headaches and mild sinusitis.
If you suffer from a migraine, this remedy may not be enough to get rid of the headache when you wake up. You should see a doctor, who can write you a prescription for more effective medication. Certain sinus infections will also need to be treated with antibiotics.
Also Read:
Sleep hygiene: A first step against morning headaches
In addition to migraines, cluster headaches and sleep apnea, most causes of morning headaches arise from a stressful and often unhealthy lifestyle. For this reason, you should lead a much healthier and more conscious lifestyle at work and in your private life.
Besides stress reduction, sports activities and avoiding alcohol and drugs, a good sleep hygiene is also part of it. This is because it very reliably ensures deep and healthy sleep, which allows the muscles to regenerate and relax.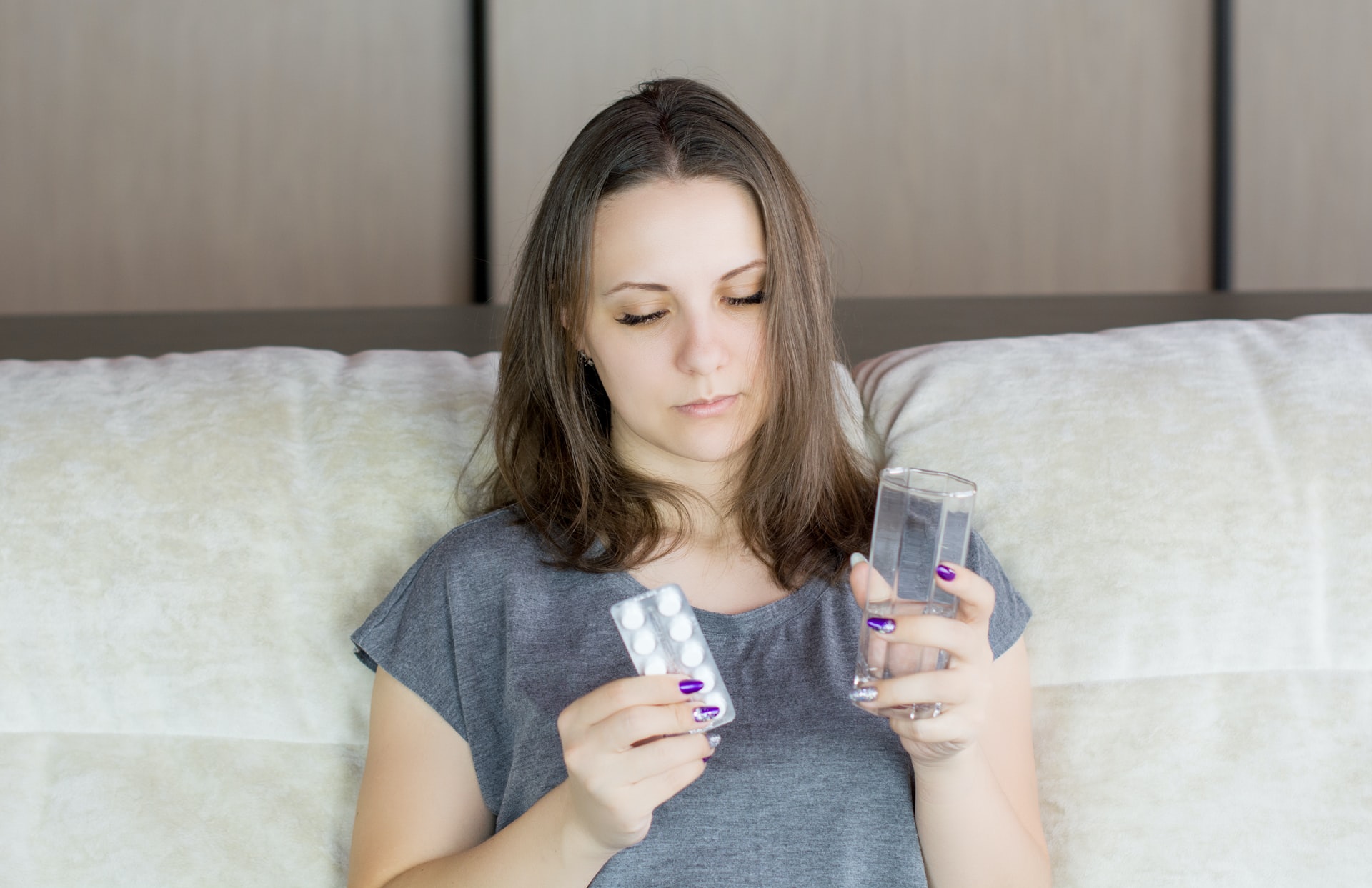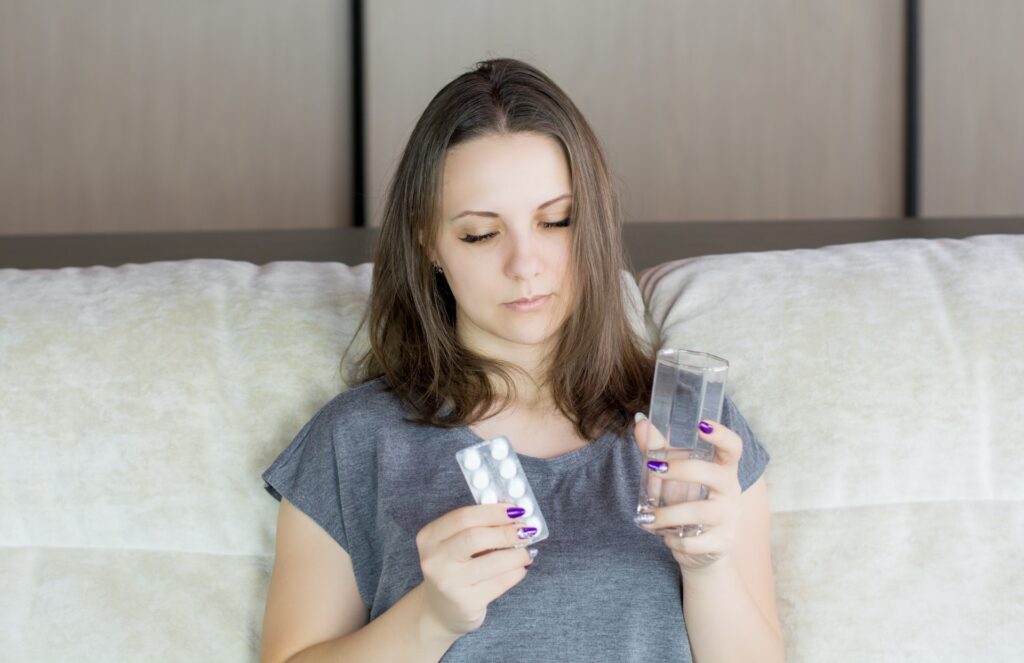 This is how you maintain good sleep hygiene:
Use the bed only for sleeping
Do not drink caffeinated beverages in the evening
Avoid cigarettes and alcohol before going to bed.
If possible, do not look at a screen for 30 minutes or even an hour before going to bed.
Do not look at the clock when waking up in the night
Ventilate the bedroom well
Keep regular sleeping hours
For a functioning sleep hygiene, you need to follow these key points. By doing so, the body will get used to a healthy rhythm and will be able to adjust to sleep more quickly.
Headache in the morning – what can help?
If a headache occurs in the morning after sleeping, the first thing to do is to take direct measures. Some simple remedies may help, depending on where the discomfort is coming from:
Exercise and heat (for example, in the form of heat pads or red light) Loosen the muscles in the morning and relieve tension
Take a walk in the fresh air and breathe consciously and deeply in order to relax
Massages and physiotherapy to loosen the muscles
Talking to friends and family in case of worries and stress
Conclusion: When to worry about a headache?
If you have a headache that repeats itself every day, or if it tends to increase, you must immediately consult a doctor. He or she will ask you detailed questions about your symptoms. Headaches are often a primary sign of a Covid-19 infection, together with viral signs with fever, aches and chills. If needed, he or she will take a blood test before offering appropriate treatment. If you have sleep apnea, he or she will refer you to a specialist.
If you have any headache in the morning, feel free to ask any of your questions in the comments section below.
Important note: Information provided in this article is for general guidance only. We recommend visiting trained and accredited physicians for clarification of a health problem.