In the intense heat of the desert, all the signs look like yesterday's snow. "Expo 2020" is everywhere, almost as if Dubai is expecting a future that is already in the past. However, Dubai is looking ahead. After being delayed by a year because of Corona, the name of the world exhibition has remained the same: 2020 Expo in Dubai is about to start!
It is now scheduled for Oct. 1, 2021, to March 31, 2022, with the slogan "Connecting Thoughts, Creating the Future." Located in the southwestern part of the Persian Gulf mega city, the stage is far from the city skyline. Sustainability, mobility and opportunities are the three core themes of the 2020 expo in dubai, which will be held in three large pavilions.
Now that Dubai expo 2021 tickets sales have just started, there are more and more program highlights released. This article presents exciting facts, the best hotels for 2020 Expo in Dubai and many, many more details about the upcoming world exhibition.
How Dubai Was Chosen for the 2020 Expo?
Once the first city made a bid to the Bureau of International Expositions, other cities had six months to respond. Both Izmir (Turkey) and Ayutthaya (Thailand) tendered bids to the BIE in early 2011, opening the six-month window for other cities to submit their bid. When the window concluded on November 2, 2011, five potential cities were left, including Dubai, which only submitted its entry at the very last minute.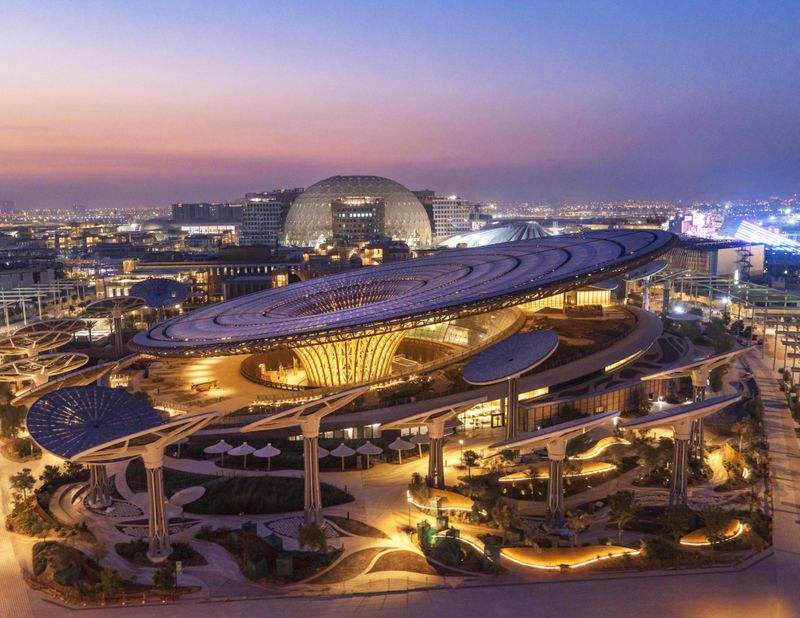 However, the bid of Ayutthaya was later disqualified by the BIE amid fears that it did not have enough support from the Government of Thailand. According to the Bureau of International Expositions, the choice of host city was announced for November 27, 2013. Yekaterinburg, Izmir, Dubai and São Paulo were still up for election.
After the first round of voting, São Paulo was rejected from the competition. In the second round of voting, Izmir was eliminated. Finally, Ekaterinburg was lost to Dubai in the third and final round of voting. Elections were held in Paris.
The election was celebrated in Dubai with fireworks, and a national holiday was announced the next day for all educational institutions in the country. Muhammad bin Raschid Al Maktum, the Emir of Dubai, went on to announce an event that would "amaze the world."
2020 Expo in Dubai Motto and Theme
"Connecting thoughts, shaping the future" is the motto of the World Expo, which will begin in Dubai in October 2021. This is the first time in the long history of the Expo that more than 190 participating countries will be having their own pavilion. The authorities in Dubai have made arrangements for this mega-event: they have opened new hotels and built their own metro line to the exhibition grounds.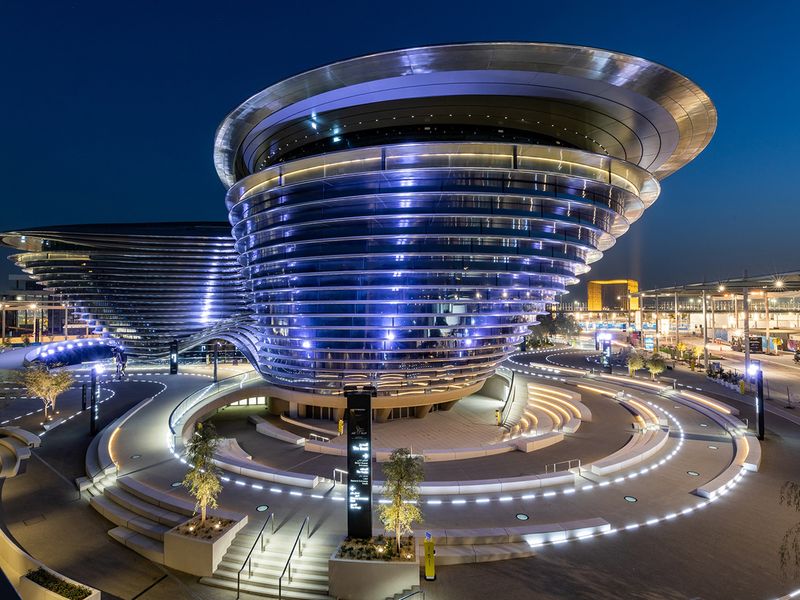 Space is not in short supply in the desert south of the Dubai metropolis. Located in the interior between the two emirates of Dubai and Abu Dhabi, the exhibition grounds cover an area of more than four square kilometers. Both cities' airports are only about an hour's drive away.
A Major Event in Times of Pandemic
Over the last few months, Dubai's largest construction site was being worked on as if there is no tomorrow – and no today. Being completely detached from the global corona crisis, you felt like you're in a bubble. Today, all the country pavilions are finished.
The cranes which once clawed their way into the blue sky are gone now. The organizers, after all, are holding to their forecast of 25 million visits, with over 60 live acts per day, ceremonial parades and a multitude of culinary venues.
Dubai Has Great Things in Store for Expo 2020
The World Expo is something everyone should have seen at least once in their life! But the 2020 Expo in Dubai will probably go beyond all previous expectations. After all, Dubai, the city that sets one world record after another, would like to inspire its international audience! For example, Dubai is taking on the topic of sustainability with the utmost responsibility.
Even the elaborate Expo building shows that Dubai is giving its all to put on a sustainable event. Under normal circumstances, the elaborately designed Expo sites are disassembled again immediately after the event, and most of the materials end up in the trash. However, things are different at the next 2020 Expo in Dubai. The pavilions, which will be shaped like petals, will be demountable and rented out after the Expo.
The Theme Pavilions of Expo 2020 in Dubai
The themes are those that are currently driving the world: Sustainability, Mobility, Equal Opportunities. Naturally, each of the three main themes will have its own pavilion, in which new ideas and technological solutions will be presented in a variety of creative ways. However, at the heart of the show is the Al Wasl Plaza, which acts as a one-stop shop for all visitors.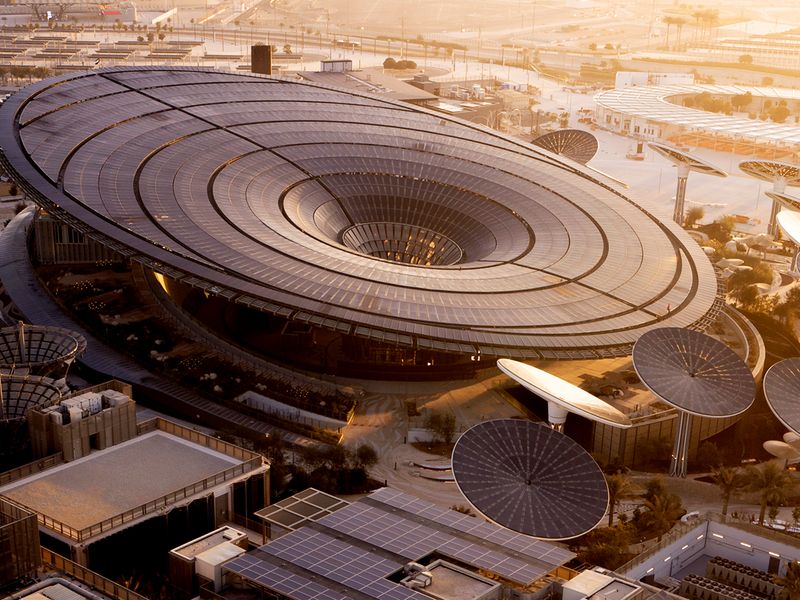 Underneath the huge sphere with a diameter of 150 meters and a height of 65 meters, there are daily events, such as the opening and closing ceremonies. This main pavilion also acts as a kind of connecting element between the three themed pavilions and hosts visitors with parks, restaurants and many, inviting areas as a place to gather.
What to Expect at 2020 Expo in Dubai
The World Expo is primarily aimed at visitors who are interested in innovation, scientific and technological advances. During the six-month World Expo, more than 25 million visitors are to be expected to attend the event.
Dubai has spent a total of over 8 billion dollars to build the 480-hectare exhibition grounds for the 2020 Expo in Dubai. Besides the unique grounds for this event, Dubai also plans to shine in the rest of the country and present itself from its best side. That is why construction is underway in Dubai so that many more attractions can be built in time for the Expo. The central point of the Expo will be "Al Wasl". The three Expo themes "Opportunities, Mobility and Sustainability" will be combined here.
Moreover, the United Arab Emirates will celebrate its Golden Jubilee in 2021. One more reason to visit Dubai for the Expo! In any case, there are plenty of reasons to celebrate!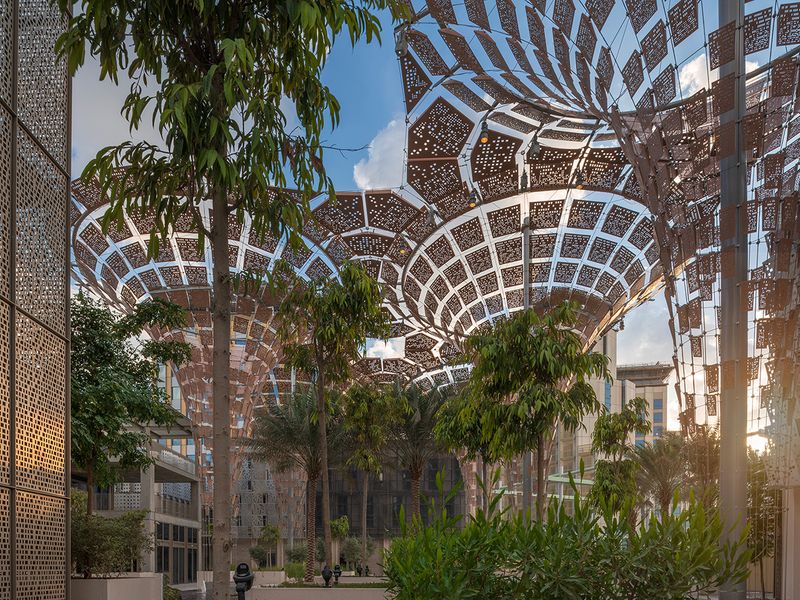 Tickets and Prices for Dubai Expo 2020
You have several options to visit EXPO 2020: With a day ticket, you can enter the grounds from 10 a.m. to 1 a.m. (until 2 a.m. on weekends); this ticket costs 95 dirhams (about $25). If you want to see more of the exhibition with its numerous pavilions, it is a good idea to buy a multi-day ticket (approx. $50).
This allows visitors to access the EXPO as often as they wish within a 30-day period. Anyone wishing to see the world exhibition even more often can also buy a season pass for a six-month period for 495 dirhams (approx. $120). Tickets are on sale from July 18, 2021.
Admission to EXPO 2020 is free for children and young people under the age of 18, for students with a valid student ID, for people over the age of 60, and for those with disabilities (accompanying persons receive a 50% discount on the ticket price).
Dubai Hotels for Expo 2020
There is a wide choice of hotels in Dubai. In time for the EXPO, new hotels have been and will be opened. Among them, for example, is the new The Royal Atlantis Resort (opening in early 2022) on the artificial island of Palm Jumeirah, where the imminent reopening is already causing a buzz.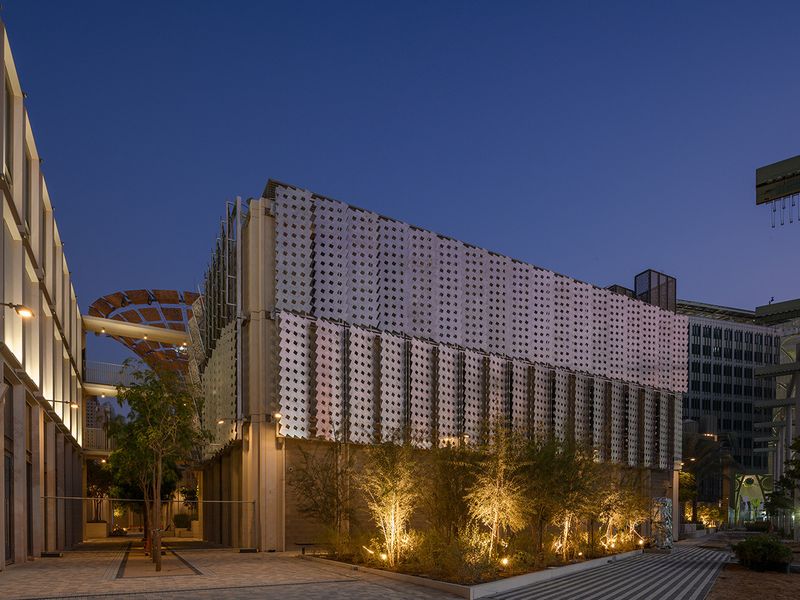 There is also an outstanding new opening in Downtown Dubai that is attracting a lot of attention: At the Address Sky View, visitors can take a dip in the pool at a height of 200 meters. If you prefer to stay near the beach, Caesars Palace Bluewaters Dubai is not too far from the EXPO site.
Located on the small island of Bluewater right next to Dubai Marina, this lifestyle resort is a new hotspot. No longer quite so new, but still probably one of the most popular and luxurious hotels in the city, is the Mandarin Oriental Jumeira, Dubai on Jumeirah Beach.
2020 Expo in Dubai Frequently Asked Questions
In this section of our 2020 Expo in Dubai guide, we will answer some of your frequently asked questions, stay tuned.
When will Expo 2020 take place?
The Expo 2020 will be held from October 21, 2021 to March 31, 2022. It was originally scheduled to take place a year earlier. But due to the worldwide COVID-19 pandemic it had to be postponed.
When will tickets for Expo 2020 go on sale?
Ticket sales has already started since July 18, 2021.
Where will Expo 2020 take place?
The expo will be held in Dubai. The site, which covers 4.38 square kilometers, is located in the south of Dubai. It is very close to the Dubai World Central Airport (Al Maktoum Interantional Airport). Of course, the site will have its own metro station. As a result, the Expo can be reached from all over Dubai in a short time.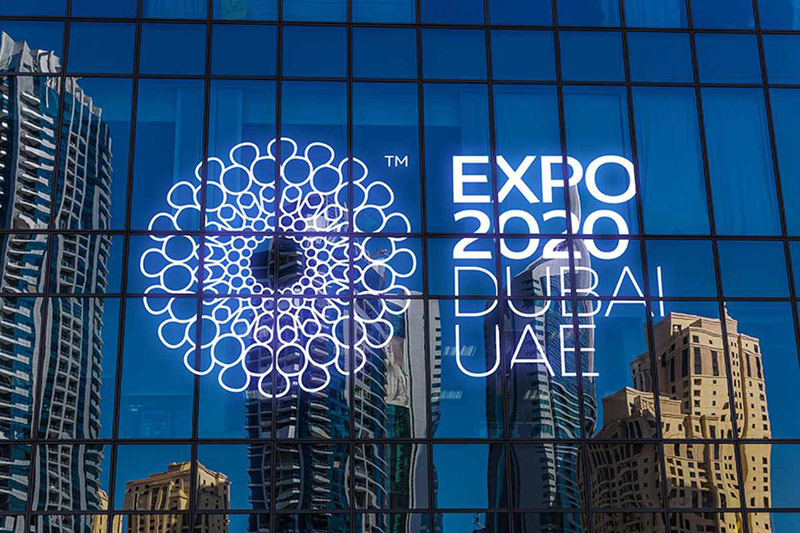 What is the Expo?
Expo is a world exhibition that first took place back in 1851. The major expo – called World Expo – is held every 5 years. Expo stands above all for innovations and the future. During the World Expo, a wide variety of countries present innovations and ideas of the future on a specific topic.
What can you expect at Expo 2020?
The world's largest 360-degree projection screen at Al Wasl Plaza
More than 200 different restaurants from around the world
Rotating observation tower
Diverse art exhibitions by local and global artists
Entertainment and live shows and much more!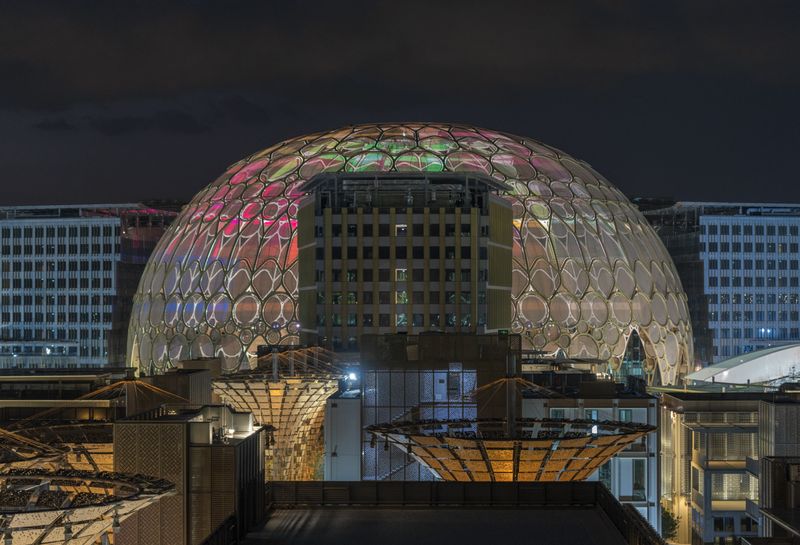 12 Facts About the Dubai Expo 2020
There are only less than 26 days left until EXPO 2020 opens its doors in Dubai. Still, not so much is known about what awaits visitors to the world exhibition. However, the first details are now coming to light that have so far remained hidden from the public. Here, we take a look at special highlights and facts about the mega-event.
Over 30,000 volunteers will be on duty at EXPO 2020. Among those between 18 and 24 years old, 61% are Emiratis.
The UAE will celebrate its 50th anniversary as a state on Dec. 2, 2021. In November, EXPO is already getting in the mood for the UAE Golden Jubilee with many special events.
One program highlight will be held in November. The World Chess Championships will be hosted on the EXPO site.
In the Spanish pavilion, a Hyperloop vehicle will be presented. This mode of transportation of the future will one day be able to travel at speeds of up to 1,000 kilometers per hour.
A Covid-19 vaccination is not required to attend 2020 Expo in Dubai, but is recommended.
Attendees will be able to interact with more than 100 robots on the grounds. They welcome guests, deliver food and drinks or show them the way. Moreover, they can also take photos. Equipped with touch screens, they are powered by 5G technology.
Should a national holiday of one of the exhibiting countries fall within the period of the Expo, appropriate celebrations will take place in Al Wasl Plaza.
During EXPO 2020, a total of 10 theme weeks will be staged. During the theme weeks, events, activities and more will revolve around climate, biodiversity, outer space, tolerance, inclusion, travel, food, agriculture and subsistence
From jogging to cycling, daily fitness sessions are available for visitors to participate in at Expo 2020 Dubai Park
For young people, a special Youth Pavilion will be installed. This is where teenagers will be able to move around in an open and creative space and try out numerous activities.
The entire EXPO site encompasses more than 600 soccer fields
Opening Hours and Directions
Here you can find more information about the opening hours and also the directions of the 2020 expo in Dubai.
Opening Hours
01 October 2021 – 31 March 2022
The exact opening hours can be found here as soon as they are officially known.
Directions
How to get there by metro
For the Expo, an extra metro line is being built in Dubai. With it, you should be able to get from Dubai Marina to the site in less than 15 minutes. The metro will be able to transport up to 46,000 people per hour.
Access by car
There are plans for parking spaces at all four entrances into the Dubai Expo. In total, there will be over 30,000 free parking spaces.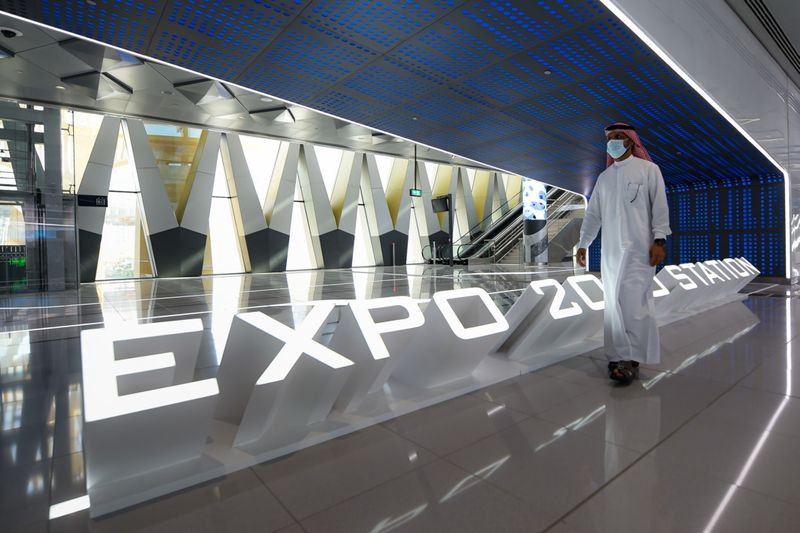 Address
Dubai Exhibition Centre
Website
Bottom Line
Without a doubt, 2020 Expo in Dubai will be one of the biggest and the best in the history of world Expos. If you are planning to visit expo, you can get some useful information about Dubai in out 2021 Dubai Travel Guide.