Migraine is a widespread condition: about 6 to 8 percent of men and 12 to 14 percent of women repeatedly experience migraine attacks. About one in three women develop migraine headaches in the course of their lives.
The most common migraine is between the ages of 20 and 50. Women in this age group are affected three times more often than men. Children can also get migraine attacks: Approximately five percent of all school-age children have migraines.
What is migraine?
A migraine is a headache disorder that happens in attacks and recurs periodically. The headache is often confined to one side of the head. When a migraine attack occurs, additional symptoms often develop at the same time – like sensitivity to light and noise, visual disturbances, loss of appetite and/or nausea.
The term migraine comes from the French word migraine for headache. Since the pain usually only occurs on one side of the head, doctors often use the Greek term hemicrania (i.e. headache in one half of the head).
Symptoms of Migraine
The typical symptoms of migraine are:
Severe headache and
Associated complaints, such as
Sensitivity to light,
Sensitivity to noise,
Sensitivity to smell,
Visual disturbances,
Loss of appetite,
Nausea and/or
A migraine headache is often either throbbing or pulsating. Usually, the pain is located in the forehead and temporal region and behind the eye. Often, symptoms occur on one side of the head, and the affected side of the head can change from attack to attack (and during an attack). It is typical for migraine that symptoms are aggravated by physical exertion.
Migraine is sometimes heralded by other symptoms. There are many possible signs of migraine – for example, fatigue, tense neck muscles, paleness or an increased urge to urinate. Furthermore, migraine can be associated with an aura: This is defined as various perceptual disturbances that can begin before the headache or accompany it.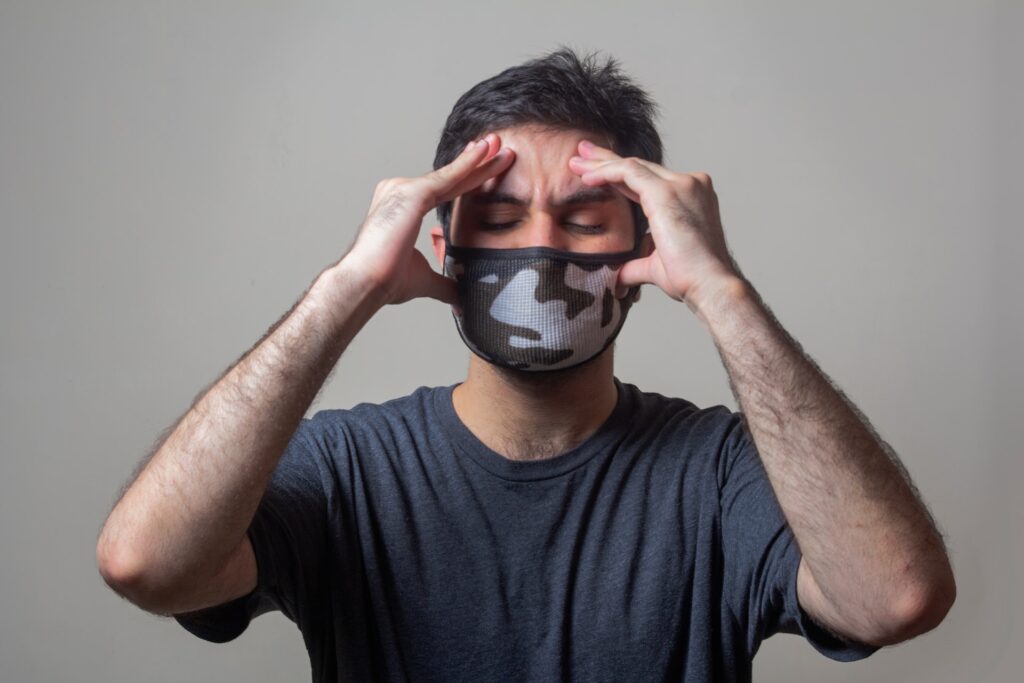 Migraine can therefore manifest itself with different symptoms in each individual case. A distinction is made accordingly between different forms of migraine, for example:
Migraine without aura
Migraine with aura
Ocular migraine and migraine with eye muscle paralysis
Migraine with retinal involvement
Migraine in children
Migraine without aura
Migraines without aura are the most common form of migraine. Their classic symptoms – the gradually increasing, mostly unilateral headache – generally last from 4 to 72 hours. Owing to the often accompanying sensitivity to light and noise, affected persons prefer to stay in quiet, darkened rooms during a migraine attack.
Migraine with aura
In addition, a migraine with aura causes neurological symptoms in the form of irritability or deficits. For example, a typical aura in migraine may be characterized by:
Visual disturbances,
Visual field defects,
Sensory disturbances (e.g., tingling in the hands or feet),
False taste or smell perceptions,
Sound perceptions without the presence of a corresponding external stimulus,
Paralysis symptoms (paresis) and/or
Speech disorders (aphasia).
In general, a migraine aura lasts 20 to 60 minutes. In isolated cases, however, symptoms can last for up to a week.
One symptom common in migraine with aura is flickering scotoma: In this, both eyes see blindingly bright, flickering structures that extend like a wreath or move toward the edge of the perceptible area (visual field).
Visual acuity is limited by the flickering scotoma. Total visual field loss and optical hallucinations may also occur. Visual disturbance can last from several minutes to one hour – in rarer cases even longer. Thereafter, normal vision can be restored.
Migraine without headache
Rarely, an aura can occur on its own – without a headache. This often happens with increasing age: the migraine headache can then gradually fade more and more into the background, to the point where the migraine eventually becomes noticeable only through symptoms of the aura.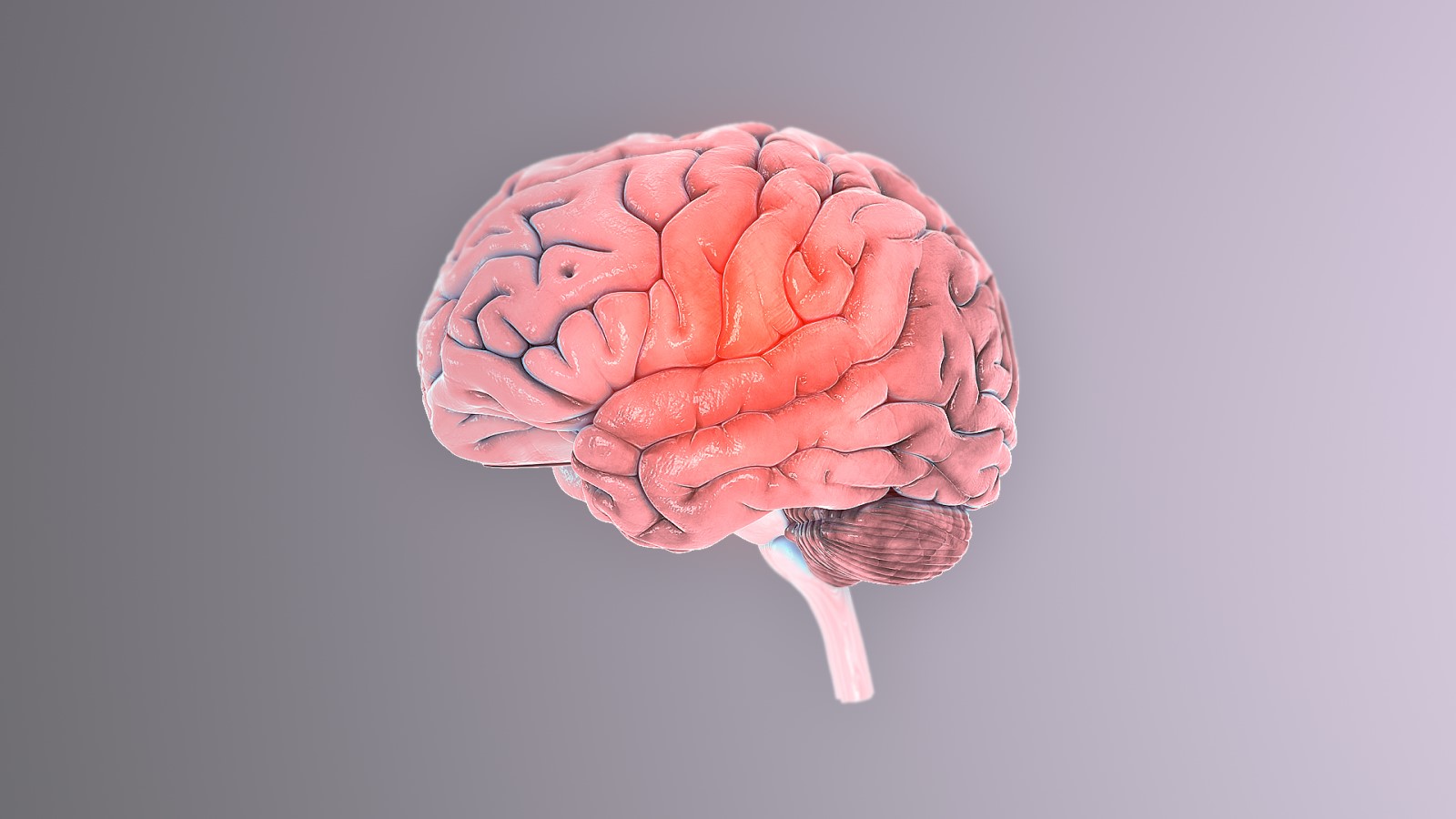 Migraine with brain stem mura
Migraine with brainstem aura (formerly called basilar migraine) is an additional, severe special form. Apart from the typical migraine aura with visual, sensory or speech disturbances, atypical symptoms of an aura then occur. For example:
Speech disturbance due to restricted speech movements.
Dizziness
Ringing in the ears (tinnitus)
Hearing loss
Double vision
Gait unsteadiness
Disturbance of consciousness
Ophthalmic migraine
We speak of ophthalmic migraine when the aura is marked by bilateral visual symptoms. Especially often it is a flickering scotoma. The visual disturbances usually begin before the headache. Many patients then initially suspect that a disease of the eyes is behind the complaints.
One severe, very rare form of ophthalmic migraine is ophthalmoplegic migraine. It develops when one or more cranial nerves, normally responsible for the mobility of the eyes, are temporarily paralyzed. The migraine then causes other symptoms in addition to headaches:
Sufferers see double images,
The pupils are dilated and
Eyelids may droop.
Migraine with retinal involvement (retinal migraine)
The retinal migraine is also distinguished by an aura, the symptoms of which are related to the eye. The retina is mainly affected and thus the perception of visual stimuli. There are visual field defects or flickering scotomas – occasionally affected persons temporarily go blind in the impaired eye. But in contrast to ocular migraine, only one eye is affected.
Migraine in children
In children, migraines often cause slightly different symptoms than in adults. Thus, migraine headaches in childhood usually appear on both sides. It is not until adolescence that patients gradually develop the typical one-sided headache.
Symptoms typical of migraine (such as sensitivity to light, nausea and vomiting) may be less pronounced in children. Furthermore, a migraine attack does not last as long as in adults (but it lasts for at least an hour).
However, migraine in children is accompanied by symptoms of the autonomic nervous system. These complaints can be very pronounced and (unlike in adults) are in the foreground. Examples are:
More strongly reddened conjunctival vessels
Watery eyes
Blocked nose
Runny nose
Sweating in the face
Swollen eyelids
Drooping eyelids
Constricted pupils
Sometimes migraine in children can be misdiagnosed as sinusitis because of these symptoms.
Frequently, migraine in children will cause atypical behavior: They stop playing, withdraw, and seek quiet. The symptoms, however, frequently improve significantly when the affected child sleeps a little.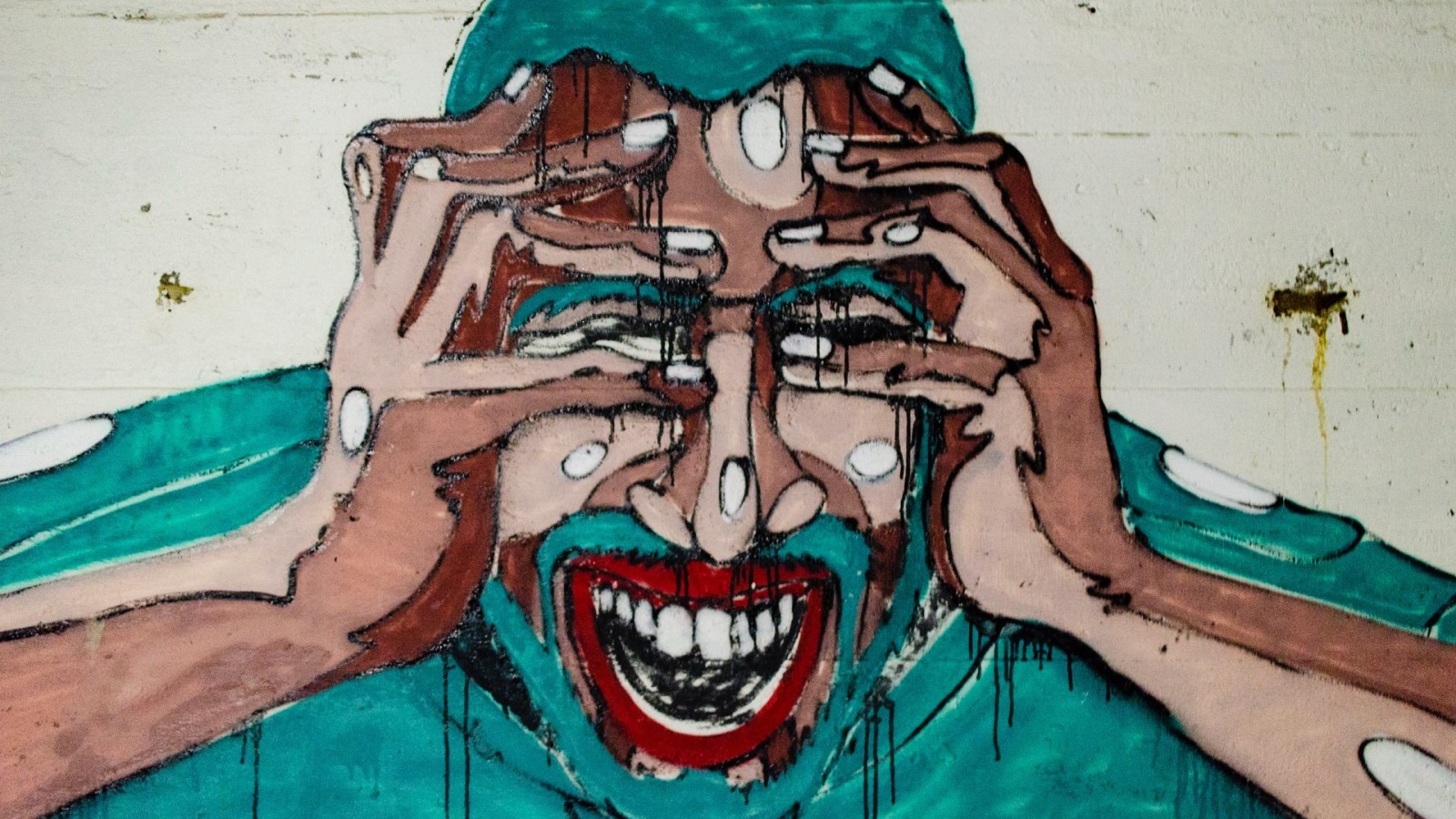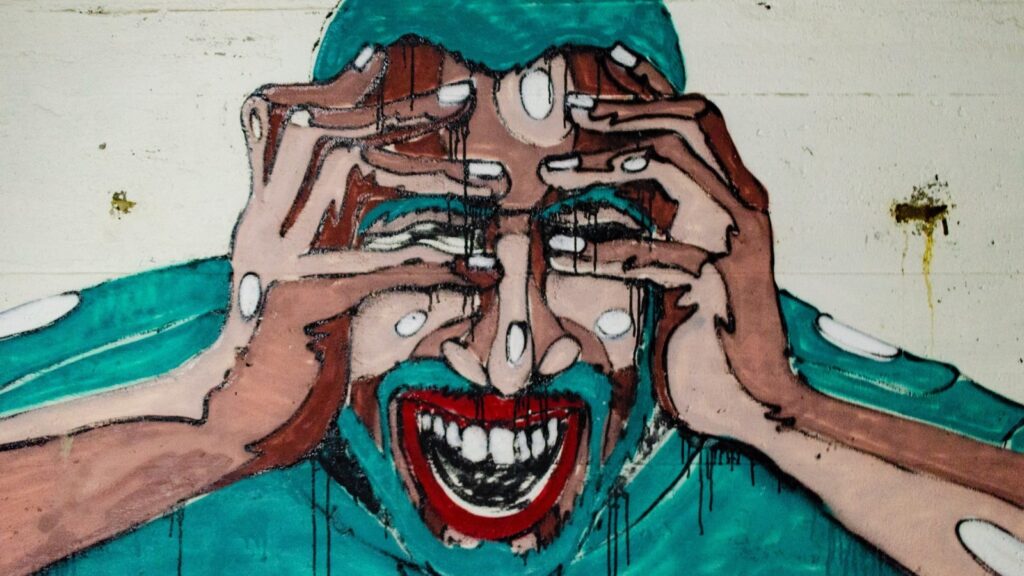 What is the course of a migraine attack?
All the symptoms associated with migraine do not occur at the same time: Medical experts distinguish between four different phases in a migraine attack. Nevertheless, some migraineurs only go through two or three of them.
Preliminary phase
During the preliminary phase (prodromal phase), a migraine can be heralded by various symptoms. Physicians distinguish between plus and minus factors:
The plus factors include increased irritability, mood swings, bouts of ravenous hunger, hyperactivity, and hypersensitivity of sensory impressions.
Minus factors include fatigue, lassitude, and constipation.
Aura
Usually, the symptoms of migraine aura completely develop within 5 to 20 minutes and are gone again after 60 minutes at the latest – well before the headache sets in. The aura may also overlap with the pain or develop after the pain has started.
Headache phase
Normally, this phase lasts 4 to 72 hours, although it may be shorter in children. The migraine headaches usually increase slowly over a period of hours. They mostly occur on one side only, but can change sides. They become more severe with movement or exertion. Apart from headaches, patients often experience nausea, vomiting, and hypersensitivity to light and noise. This is why those affected like to retreat to darkened and low-noise rooms.
Regression phase
During this phase, the symptoms of migraine decrease and sufferers feel tired and fatigued. Frequently, symptoms appear now that are contrary to those of the preliminary phase – for example, loss of appetite. Between 12 and 24 hours may pass before a person has fully recovered from the migraine attack.
Migraine: Causes
It is still not definitively clear what exactly causes migraine. It is likely that hereditary factors are behind the headache disorder, as often several members of a family are affected.
On the other hand, the theory that insufficient blood flow (ischemia) to the brain is the cause of migraine is considered outdated.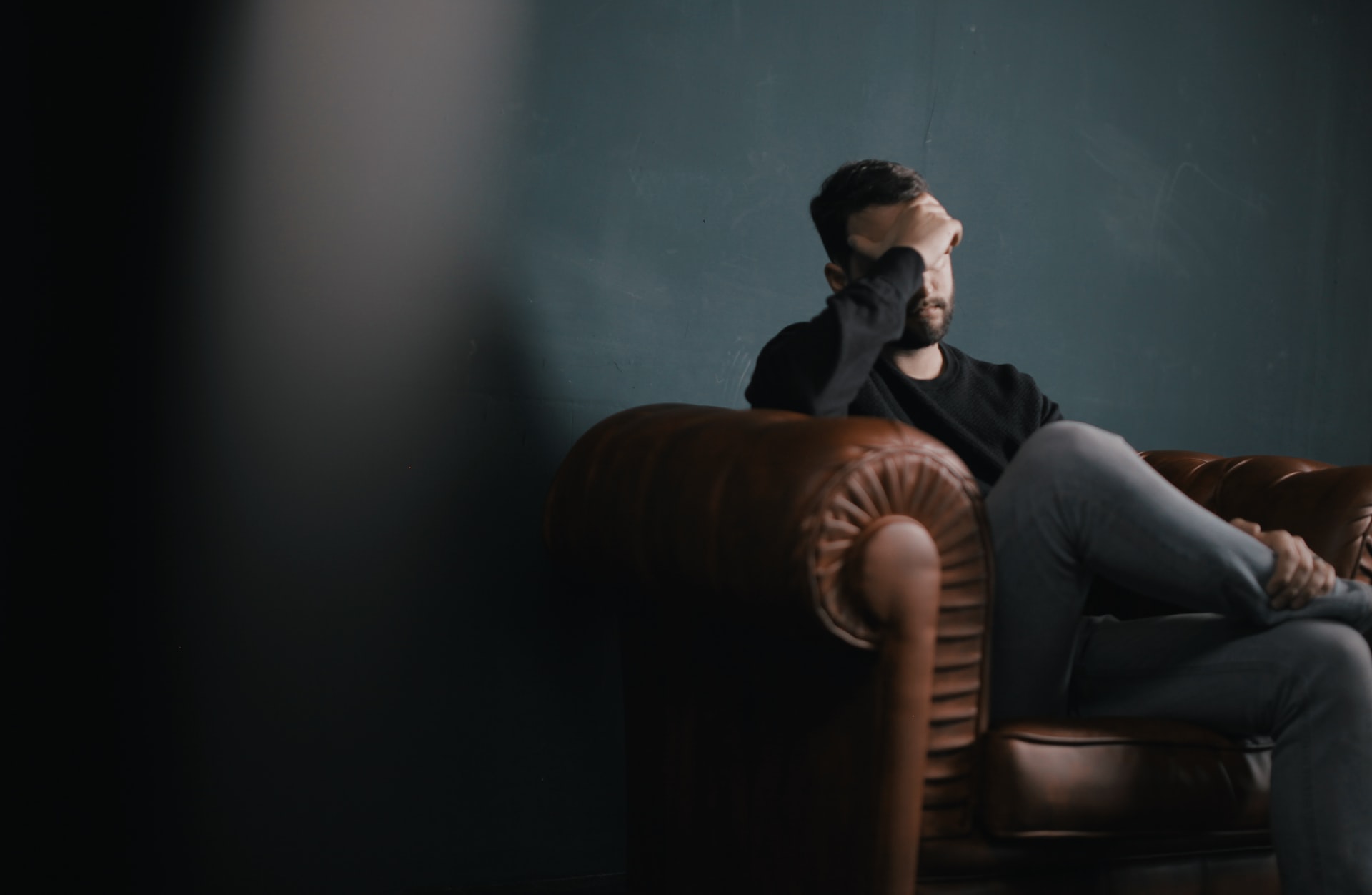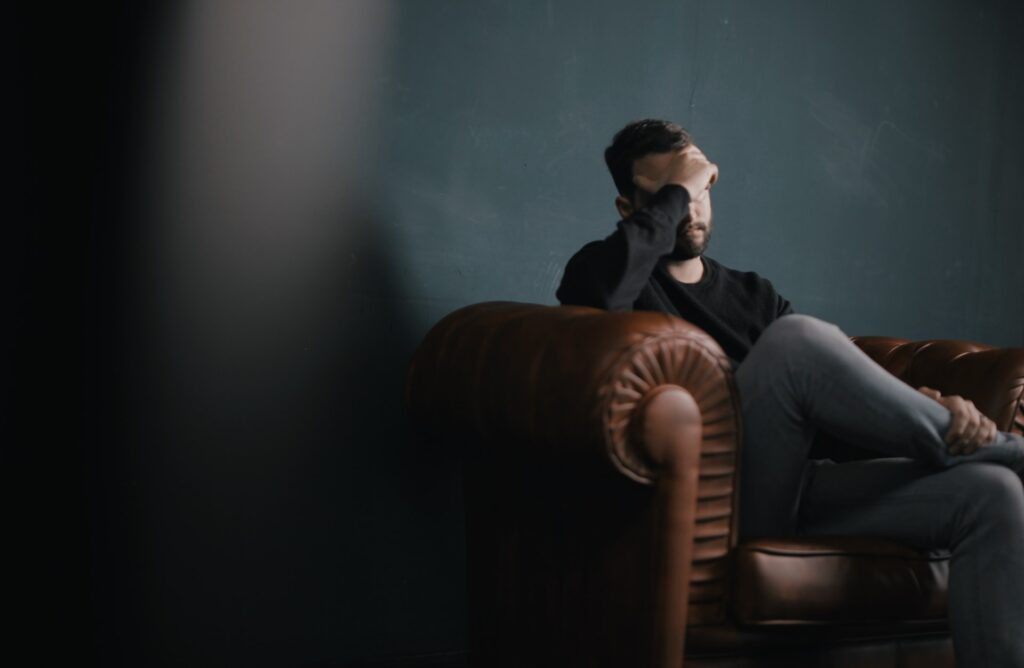 Trigger factors
There are different factors that are not actually the causes of migraine, but which can trigger a migraine attack. Medical experts refer to them as trigger factors. Important examples are:
Stress
Disturbances in the sleep-wake rhythm
Hormone fluctuations
Certain foods
Stress
Usually, migraine attacks do not occur when stress is at its greatest, occur either in anticipation of the coming stress or in the phase of relaxation. Therefore, the "weekend migraine" begins exactly when the longed-for relaxation on the weekend follows a stressful week.
Disturbed sleep-wake rhythm
Often migraine also occurs when there is a change in the sleep-wake rhythm. Suddenly, the night is shorter than usual, and an unexpected nap during the day or a good night's sleep on the weekend disrupts the usual rhythm.
Hormonal influences
Hormonal influences also trigger migraines, and this is particularly noticeable in women. This is because hormonal fluctuations are very common among women. Frequently, migraines become noticeable during menstruation or ovulation.
The use of hormonal contraceptives like the pill or hormone preparations for menopausal symptoms can also cause migraine attacks. Conversely, attacks stop completely or decrease in more than one in two affected pregnant women during pregnancy. Their frequency may also decrease during menopause.
Food
Some people have sensitive reactions to certain foods, such as chocolate or cheese. It is not yet clear, however, whether these can actually trigger a migraine attack.
Other possible migraine triggers include alcohol (especially red wine), flavor enhancers known from Asian cuisine (e.g., glutamate), and fluctuations in caffeine levels.
The migraine triggers vary greatly from person to person. In most cases, only several trigger factors combined lead to a migraine attack. Occasionally, migraine occurs without any identifiable or explainable external influences.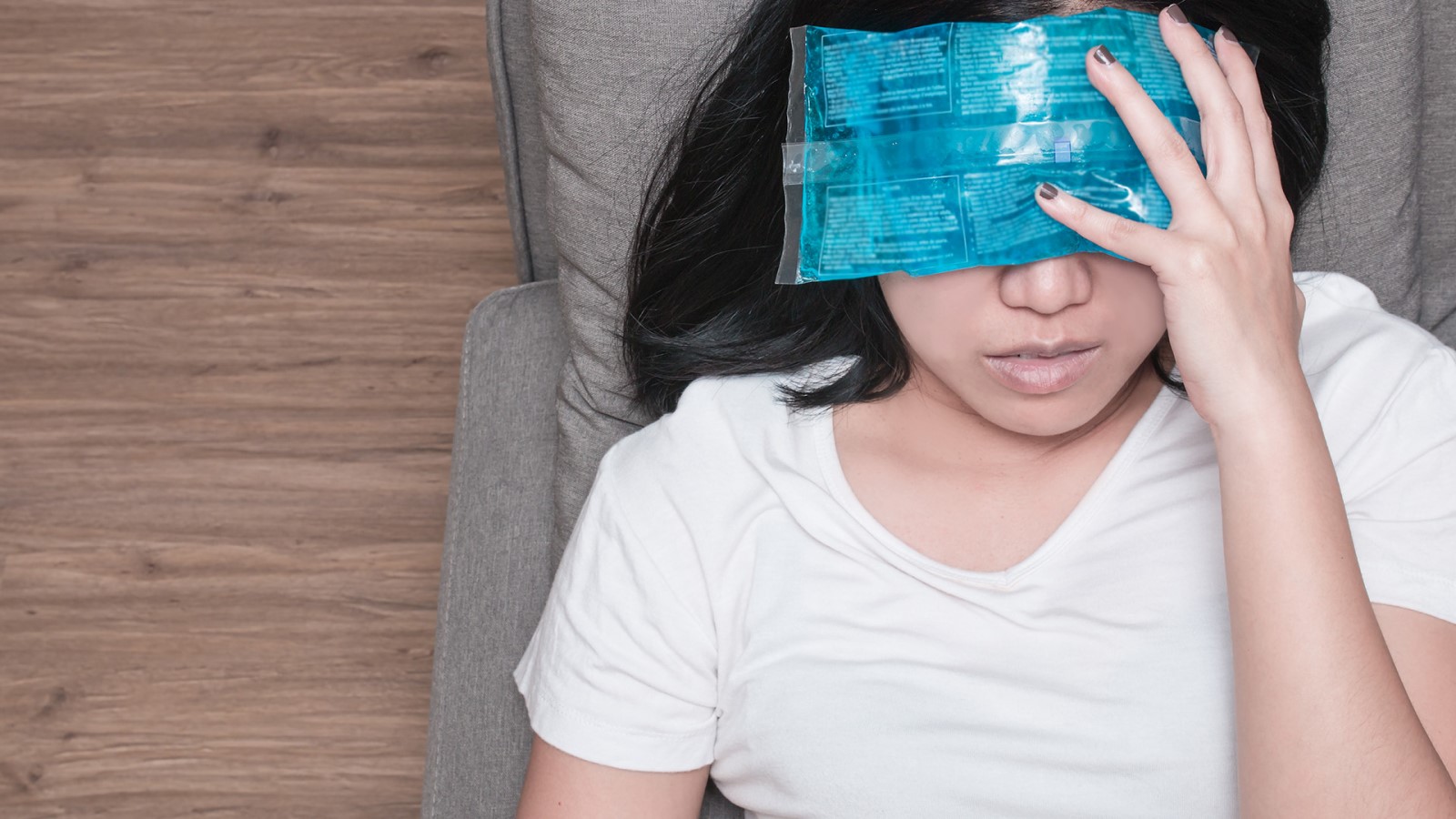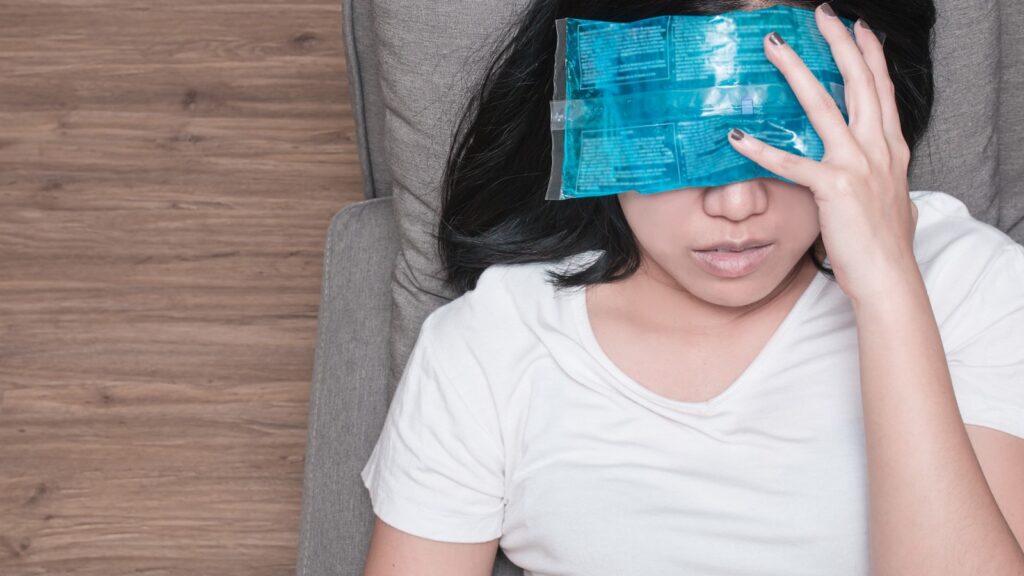 Diagnosis of migraine
To be able to diagnose migraine, the doctor will need a precise description of the symptoms experienced during a headache attack. Having a checklist of noted symptoms and possible questions may help prepare for the doctor's interview and help the doctor make a diagnosis.
The following diagnostic criteria, for example, are applicable to frequent migraine without aura:
A: At least 5 attacks in which criteria B, C, and D were met.
B: Duration of headache attack 4 to 72 hours
C: At least 2 of the following 4 criteria are met:
Pain unilateral (may change sides during and between attacks)
Pulsating pain
Moderate to high intensity of pain, which is a burden on the patient's daily life
Pain increases with exertion (e.g., when climbing stairs)
D: In addition, there is at least one accompanying symptom such as:
Nausea or vomiting
Hypersensitivity to light or sound
Physical neurological examination
In order to confirm the diagnosis of migraine, a physical neurological examination is then necessary. During this examination, the doctor can test, for example, whether:
The cranial nerves are functioning properly
Vision is abnormally impaired, or
Pain and touch sensation are disturbed.
When the symptoms and the results of the physical neurological examination indicate migraine, there is usually no need for further examinations to make a diagnosis. If not, electroencephalography (EEG), computed tomography (CT) and/or magnetic resonance imaging (MRI) may follow to exclude other causes for the complaints – especially:
Other forms of headache, such as:
Tension headache
Drug-induced headache
Cluster headache
Head disorders that can cause headaches, such as:
Inflammation
Bleeding
Injuries
Tumors
Also Read:
Treatment of migraine
In the case of migraine, a difference is made between treatment of the acute migraine attack and migraine prophylaxis, i.e. a preventive therapy in the symptom-free interval.
In the case of acute migraine, drugs are useful as a short-term treatment to relieve the headache and associated symptoms. Moreover, during a migraine attack, it helps many sufferers to:
Combat the pain locally with cold compresses (e.g., migraine glasses),
Retreat to a darkened, quiet room to avoid visual or acoustic stimuli as far as possible, and
To rest or sleep.
The most successful way to treat migraine in the long term is to use a combination of medication and non-drug measures. For example, exercise, relaxation techniques, or stress management training are regarded as useful supplements to medication.
Furthermore, in the case of migraine, an attempt to influence the personal triggers (trigger factors) can be worthwhile – for example by:
Avoiding certain foods such as cheese, chocolate, alcohol (especially red wine) and glutamate, and/or
Maintaining a regular sleep-wake rhythm.
But a complete cure for migraine is not possible – the treatment is mainly about relieving the symptoms and preventing further migraine attacks.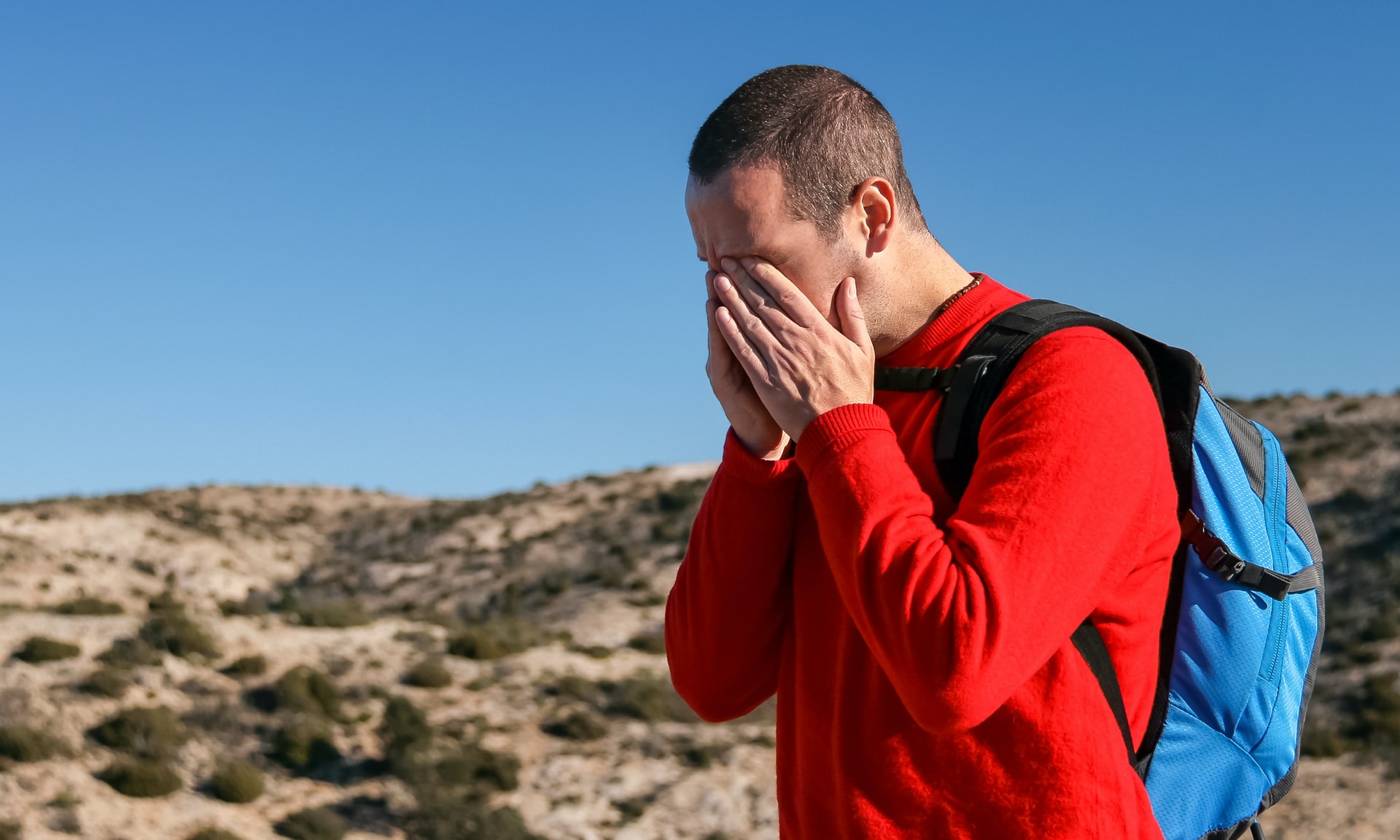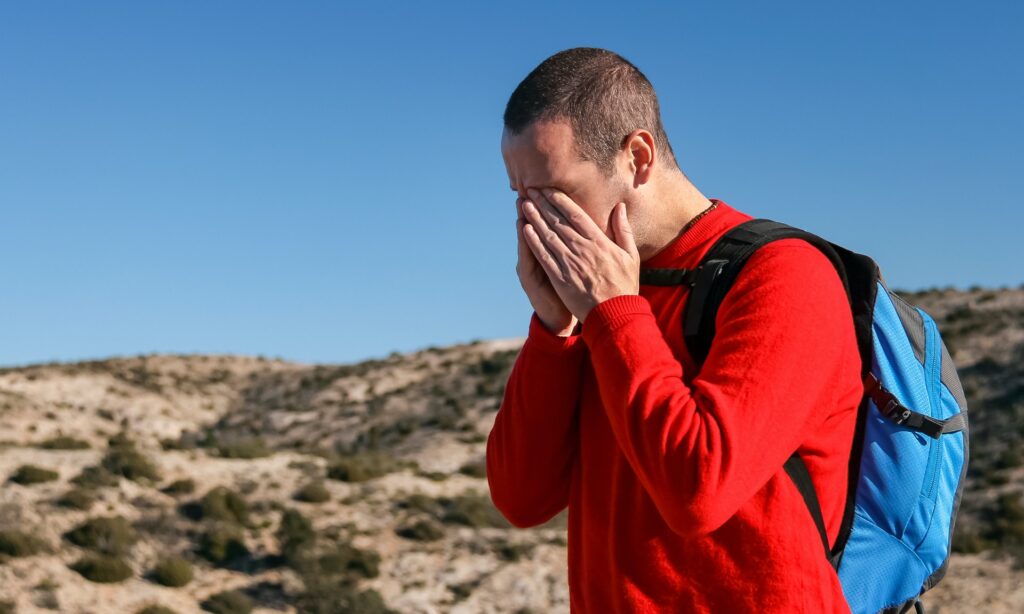 Acute migraine: What medications help?
Over-the-counter medication for mild to moderate migraines
In mild to moderate migraine, it is possible to take the treatment of the headache into one's own hands. Several painkillers that are available over-the-counter at pharmacies are useful for self-medication – especially:
Acetylsalicylic acid
Ibuprofen
Paracetamol
Combination of acetylsalicylic acid + paracetamol + caffeine
Caution: Do not take painkillers for a long time without medical supervision. When you have frequent headaches, have the causes clarified by a doctor.
Taking painkillers for headaches too frequently puts you at risk of also developing a drug-induced continuous headache. The critical limit is:
10 days per month (for combination drugs) or
15 days per month (for single medications).
Those who have other complaints in addition to headaches caused by migraine can have medication prescribed by their doctor. For instance, an antiemetic can help with dizziness and nausea. They help the painkillers to be better absorbed by the body and to work more effectively:
First, antiemetics make sure that the migraine medication passes more quickly from the stomach to the intestines, from where it can be absorbed and thus take effect.
Second, they prevent the tablets from being vomited. This is why painkillers should be taken about 15 to 20 minutes after the antiemetic.
Triptans for severe migraine
Over-the-counter painkillers are also effective against severe migraines in some people. However, if they do not, drugs from the triptans group of active ingredients can help: They are specifically designed to treat migraines.
Triptans are active selective serotonin agonists – i.e. active substances which have the same effect as the body's own messenger substance serotonin. Particularly good migraine treatment is available with:
Almotriptan
Eletriptan
Frovatriptan
Naratriptan
Rizatriptan
Sumatriptan
Zolmitriptan
The triptans are also effective against the typical side effects of migraine – such as sensitivity to light, nausea and vomiting. When the headache treated with a triptan returns within 24 hours, a second dose usually helps.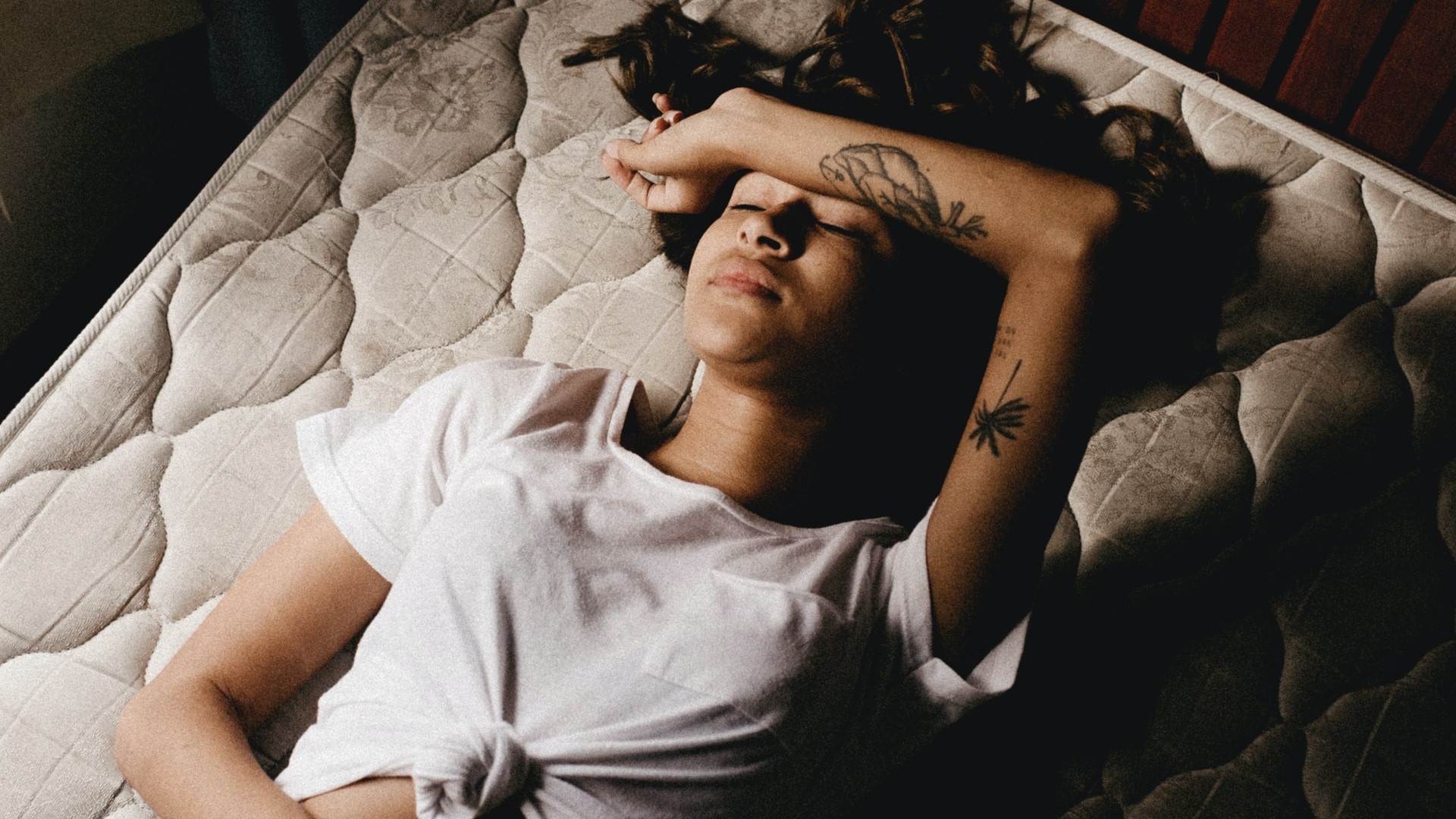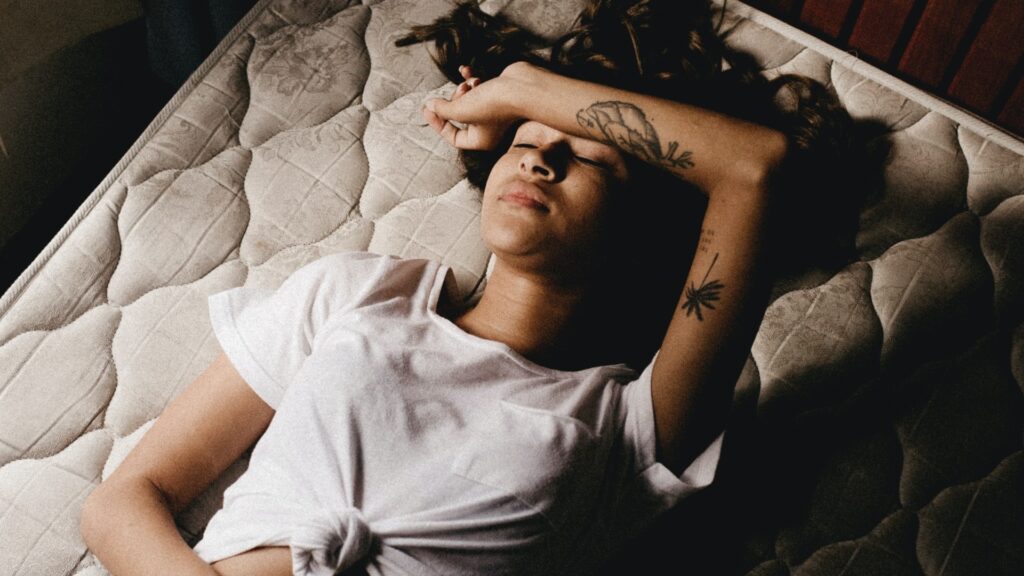 Typically, triptans work best if taken early with the start of the migraine. In the case of migraine with aura, however, it is best to wait until the aura symptoms have passed before taking the medication. Furthermore, the migraine tablets are generally not suitable for:
For children,
For people over 65 years of age,
During pregnancy and breastfeeding,
In diseases of the coronary vessels,
Circulatory disorders of the hands (Raynaud's syndrome) or cerebral vessels, and
With impaired liver or kidney function.
Most triptans are available only on prescription. But some active ingredients are also available over the counter. However, it is recommended to talk to a doctor before taking triptans – in particular if migraine has occurred for the first time. Only then can possible other causes of the headache be ruled out.
Caution: There is also a risk of developing a drug-induced continuous headache if triptans are taken frequently. For this reason, take these migraine tablets on no more than 10 days per month.
Ergotamine
Migraine tablets available on prescription may also contain ergotamines. These substances from the ergot alkaloids group, however, can have more side effects than triptans. For this reason, they are rarely used today to treat migraines.
If you have successfully treated your migraine with ergotamines and tolerate the tablets well, do not stop taking them without consulting your doctor.
Caution: Those who take ergotamines for longer periods or permanently expose themselves to the risk of ergotism. This is a poisoning by ergot alkaloids, which among other things can lead to circulatory disorders and even vascular occlusion and related numbness in the arms and legs.
Progression of migraine
Most migraines are episodic, i.e. migraine attacks occur at more or less regular intervals. Very few people (less than 2% of migraineurs) have chronic migraine – which means they have headaches that are migraine-like on at least eight days a month for more than three months in a row.
In most cases, proper treatment and preventive measures can have a positive impact on the course of migraines.
Complications
In the course of migraine, various types of complications can occur, such as status migraenosus or migrainous infarction.
One speaks of status migraenosus when a migraine attack lasts longer than 72 hours despite therapy. When this is combined with persistent vomiting, the affected person can quickly become dehydrated, meaning that his or her circulation is strained and may collapse. In that case, treatment in the hospital is necessary.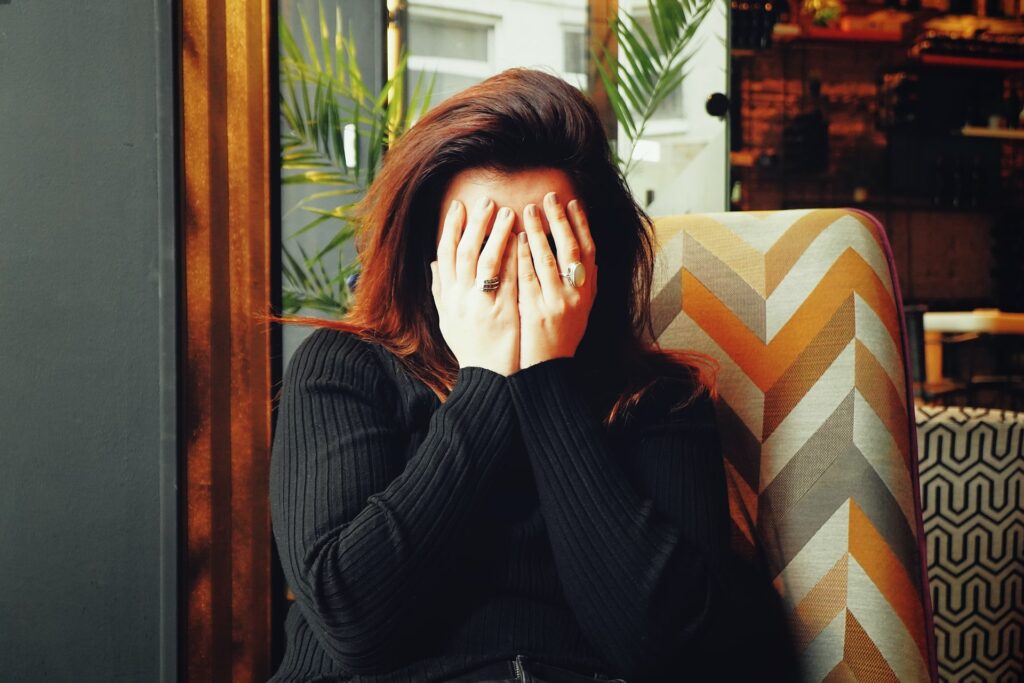 The first time migraine makes itself felt, this first attack of migraine will not immediately progress as status migraenosus. Generally, status migraenosus is followed by a period of several years during which the sufferer has had repeated migraine attacks and has often taken medication against them. Possibly this regular use of medication over many years is a cause of status migraenosus.
Migrainous infarction may be present in migraine with aura. When the aura symptoms do not completely disappear within seven days, this can be a sign of a stroke. Migrainous infarction, however, is rare.
Headache diary
A headache diary can be useful for coping better with migraines in everyday life. In this diary, you record all symptoms, possible triggers and the treatment measures taken.
After all, such a headache diary helps more than just the diagnosis of migraine. It also helps to identify personal migraine triggers. Moreover, the better the triggers are known, the more likely they are to be avoided.
You can simply create a headache diary yourself. For this purpose, enter the following information in a calendar over several weeks:
Severity, duration and location of the headache.
Accompanying symptoms (e.g., flickering eyes, nausea)
Special, unusual events (e.g., stress, excitement, diet, change in sleep schedule)
Consumption of certain foods, e.g. cheese, alcohol, caffeine, chocolate, foods with added glutamate, sausages
Type and amount of medication taken or other measures used
Preventing migraine
To prevent a migraine means first and foremost to decrease the number of migraine attacks. To do this, it may be useful for some patients to take preventive medication during symptom-free periods.
For example, this is the case if migraine attacks appear three times a month or more and do not adequately respond to acute treatments, or if the medications trigger severe side effects. Also, in migraine attacks:
That last longer than 72 hours,
Which sufferers subjectively experience as unbearable, or
Which are accompanied by long-lasting aura symptoms,
Preventive measures are recommended in order to become less susceptible to migraine in the long term.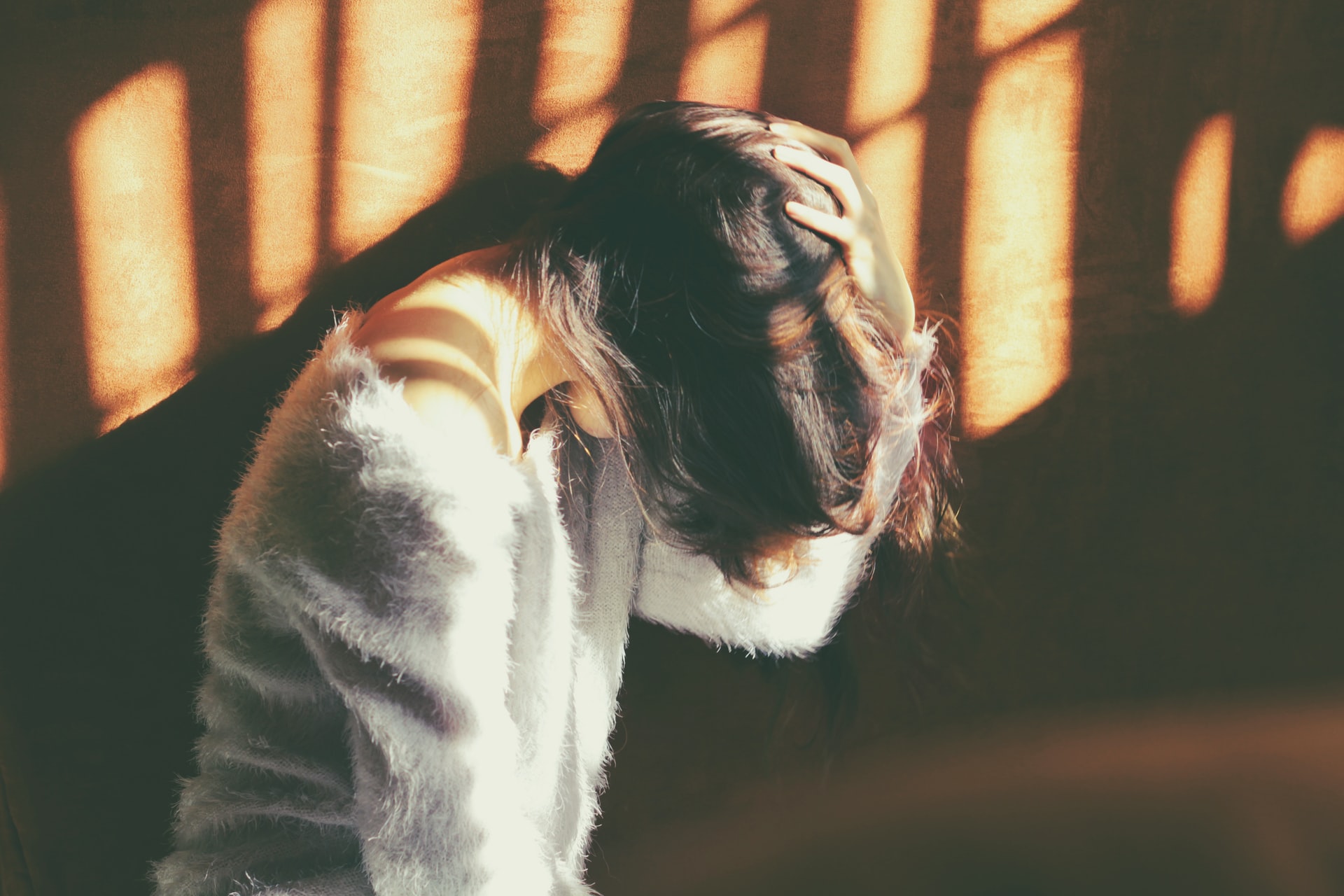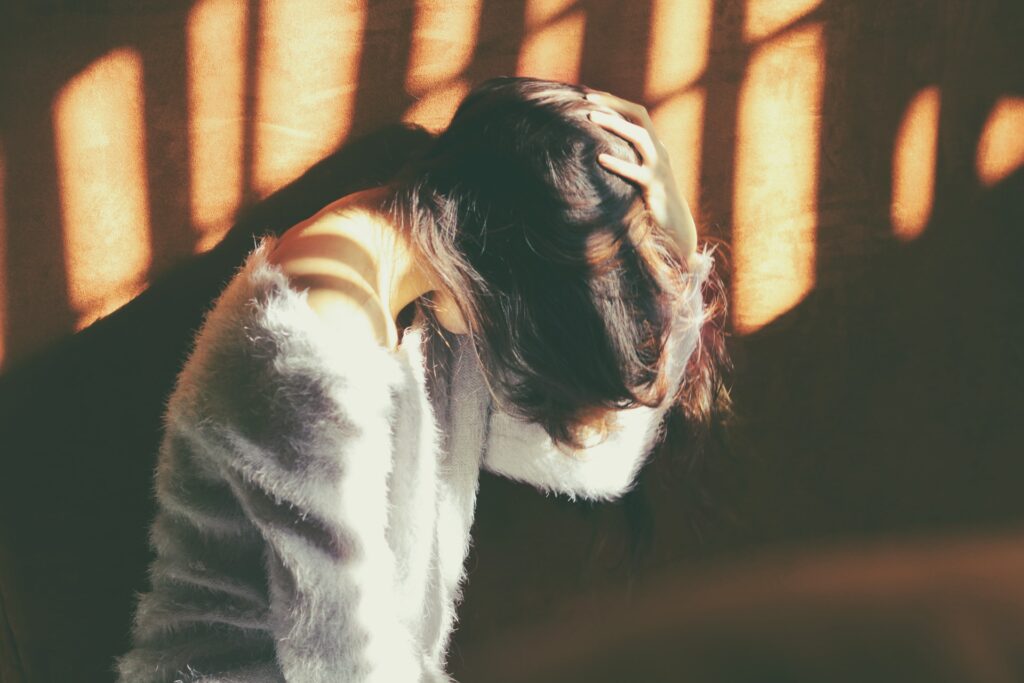 In the ideal case, migraine prophylaxis can significantly reduce the frequency, severity and duration of migraine attacks and simultaneously prevent a drug-induced continuous headache. Particularly suitable for this purpose are the following medications:
The beta-blockers metoprolol and propranolol,
The calcium antagonist flunarizine,
The anticonvulsants topiramate and valproic acid, and
The antidepressant amitriptyline.
We recommend supplementing medication-based migraine prophylaxis with behavioral therapy techniques.
Behavioral therapy techniques
Behavioral therapy techniques may also help prevent migraines. The purpose of behavioral therapy is to change, in a positive sense, specific behavioral patterns that one has learned over the course of one's life. In particular, migraine sufferers must learn to overcome those behavioral patterns that favor a trigger factor – in other words, a trigger of the migraine. Some suitable methods are, for example:
Cognitive behavioral therapy
Progressive muscle relaxation
Biofeedback
Stress management training
Endurance sports
Disclaimer: This content is for informational purposes only and does not substitute for formal and individualized diagnosis, prognosis, treatment, prescription, and/or dietary advice from a licensed medical professional. Do not stop or alter your current course of treatment. If pregnant or nursing, consult with a qualified provider on an individual basis. Seek immediate help if you are experiencing a medical emergency.