Just like women's hair, men's hair also deserves special care. Since there is no one-size-fits-all hair product, you must be aware of your hair's needs and choose your hair care products accordingly. So how do you care for normal, oily and thin men's hair? And what products should not be missing in your bathroom? Have a look at our guide that will show you how to care for your hair from A to Z.
Haircare for men by hair type
Each hair type requires special care. Do you have oily hair that needs to be washed very often? Is your hair weak and thin, prone to falling out, or do you have normal hair? Do you already know the type of hair you have? Here we will tell you what kind of care your hair deserves.
Normal hair
If you have no hair problems, you are probably the proud owner of normal hair. Normal hair will not be excessively greasy, is not too thin and does not fall out, making it the ideal type of hair. Because of this, you won't have any problems when choosing hair products. Use a high-quality shampoo for normal hair and, if necessary, use a conditioner.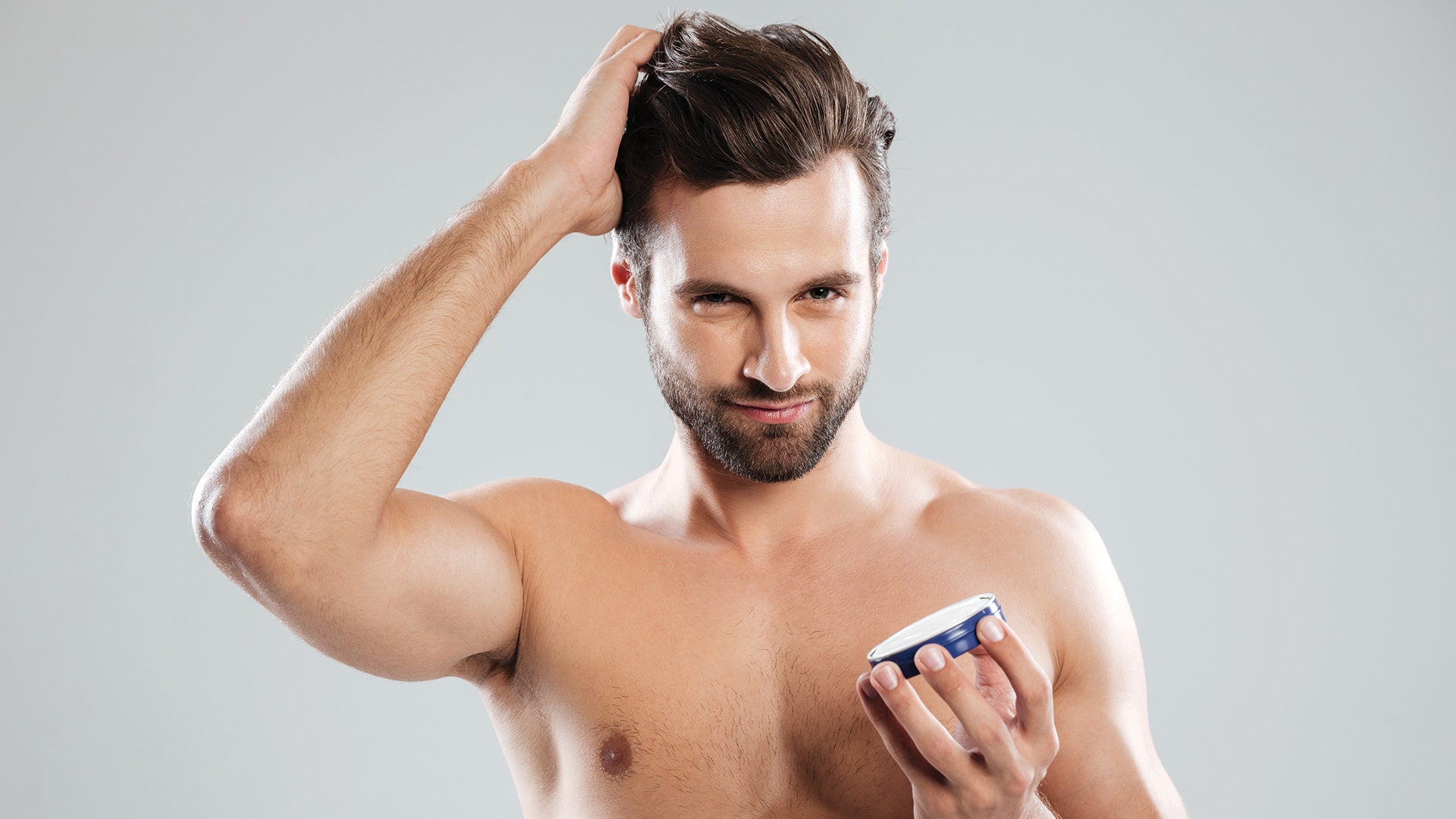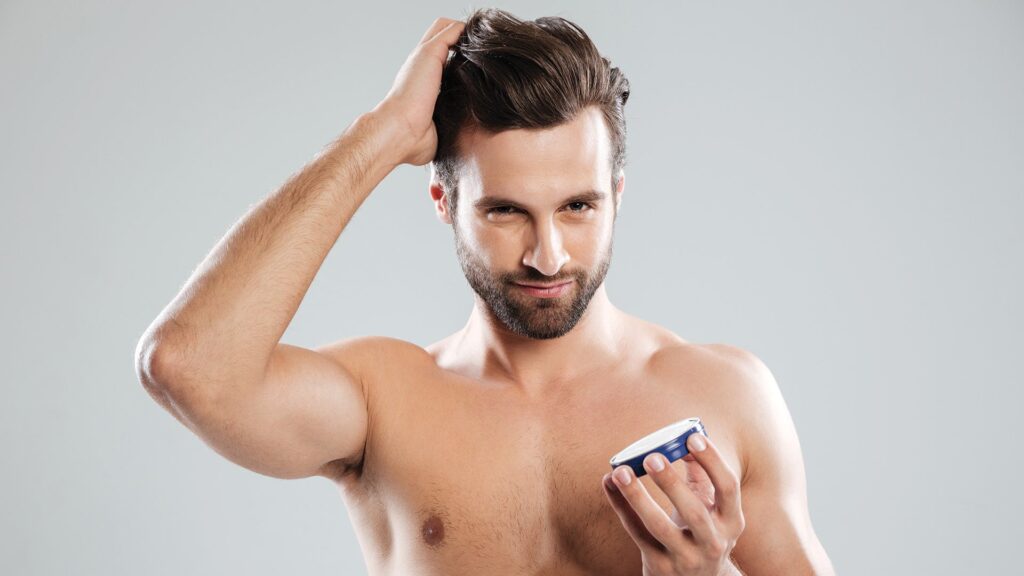 Weak and thin hair
Is your hair weak, dry and dull? If so, you should add some moisture to it. Pick products that nourish weak hair and give it plenty of moisture at the same time.
Oily hair
The majority of men struggle with oily hair. Are you one of them? If so, it is extremely important to wash your hair properly and use the right cosmetics. Purchase a men's shampoo for oily hair and when washing your hair, rinse it with lukewarm water only, as warm water will increase sebum production.
Straight, unruly hair
Men with thick, straight hair feel great with a short haircut that doesn't require much maintenance. But if you have unruly, straight hair and don't want it short, have a professional hairdresser cut it to make it look good. Ideally, let your hair dry naturally and avoid using volumizing products.
Curly hair
Curly hair can look great, but it needs special care, which is not easy. In order to keep curly hair looking beautiful, it's not enough to brush through it in the morning. What's important is a properly layered cut, which makes it easier to maintain. Choosing the right hair products is the next step. First and foremost, curly hair needs moisture. Therefore, reach for a moisturizing shampoo and conditioner or hair oil to prevent frizz. In addition, opt for styling pastes and creams that promote the appearance of curls.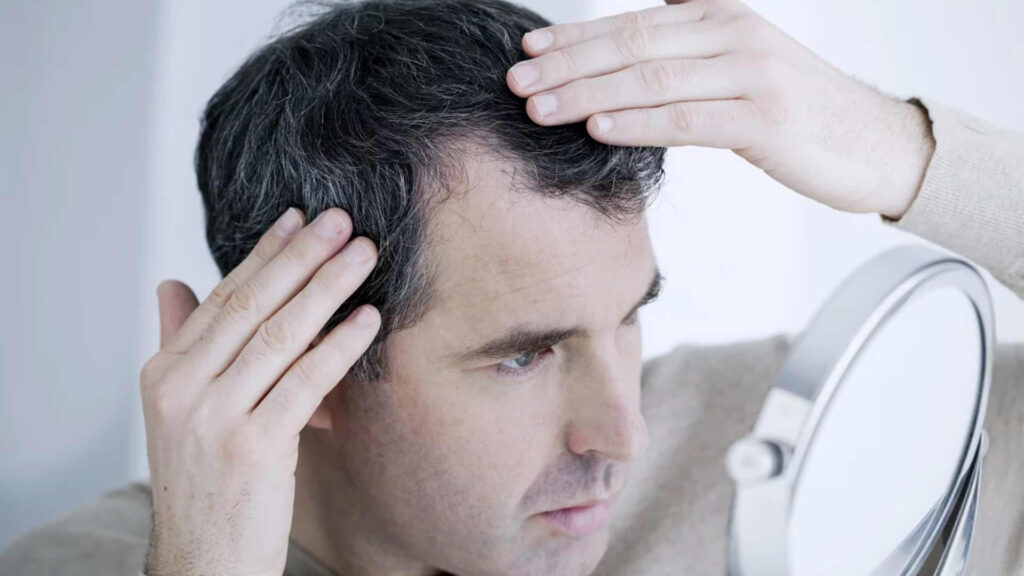 Wavy hair
Lying on the border between curly and straight hair is wavy hair. Wavy hair is quite easy to style, and often all you have to do is choose a good cut. To style wavy hair, a styling mousse is suitable, which you massage into damp hair and then blow-dry. One good tip from stylists for dry wavy hair is to use a sea salt spray to enhance and support the shape of the waves, and then simply touch them up with a styling paste or cream.
Also Read:
What products men should not miss?
Many times, the poor condition of men's hair is the result of choosing unsuitable cosmetics that do not suit the type of hair and do not solve the problems with the hair and skin of the man. When it comes to hair care, many men rely only on shampoo and do not give consideration to other products. But a regular routine should be based on more products. So which ones should you not miss in your bathroom?
Quality shampoo
Many men reach for the first shampoo available when washing their hair. However, hairdressers all agree that choosing the right shampoo is absolutely important. So always choose it with your hair type in mind.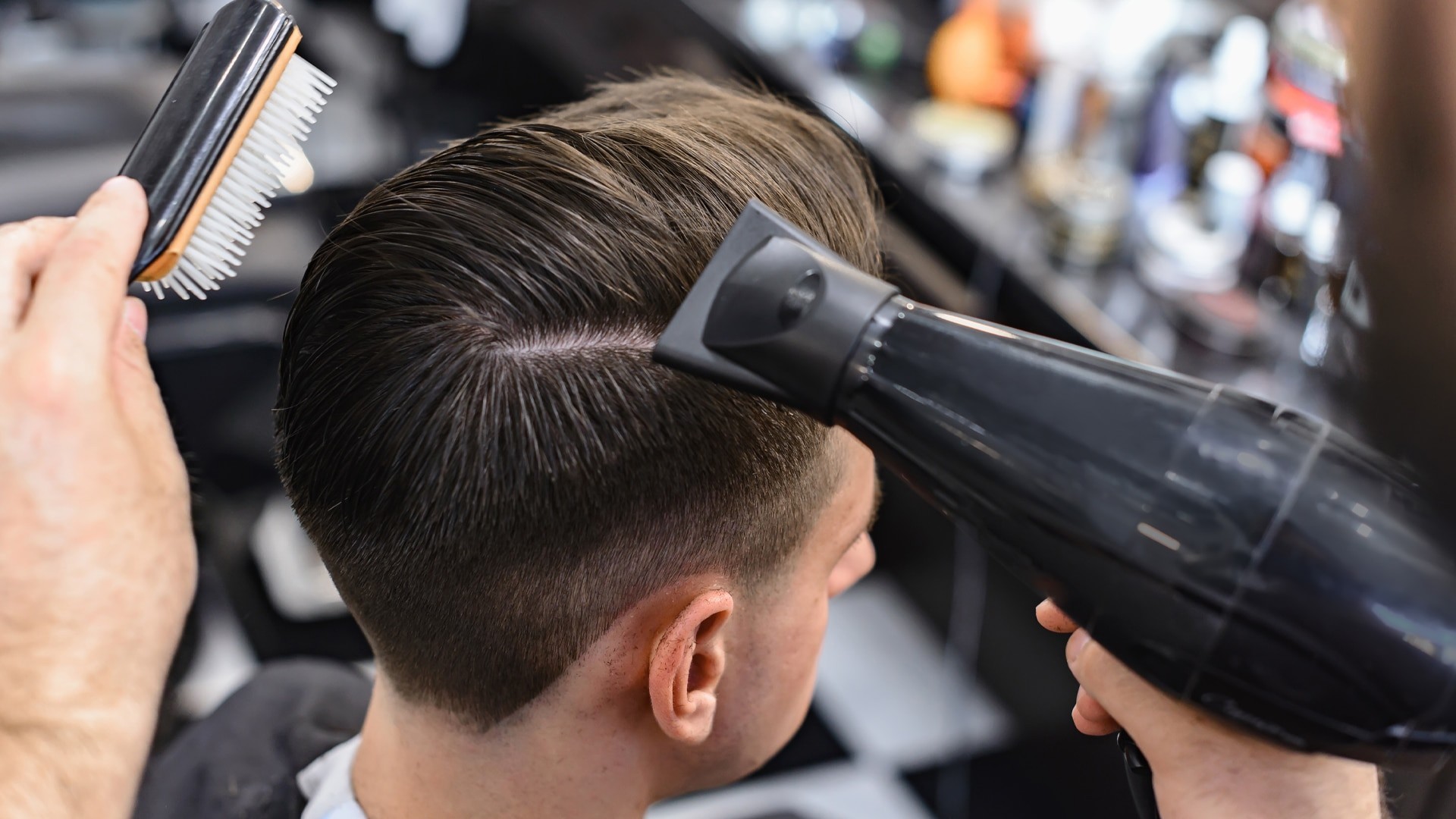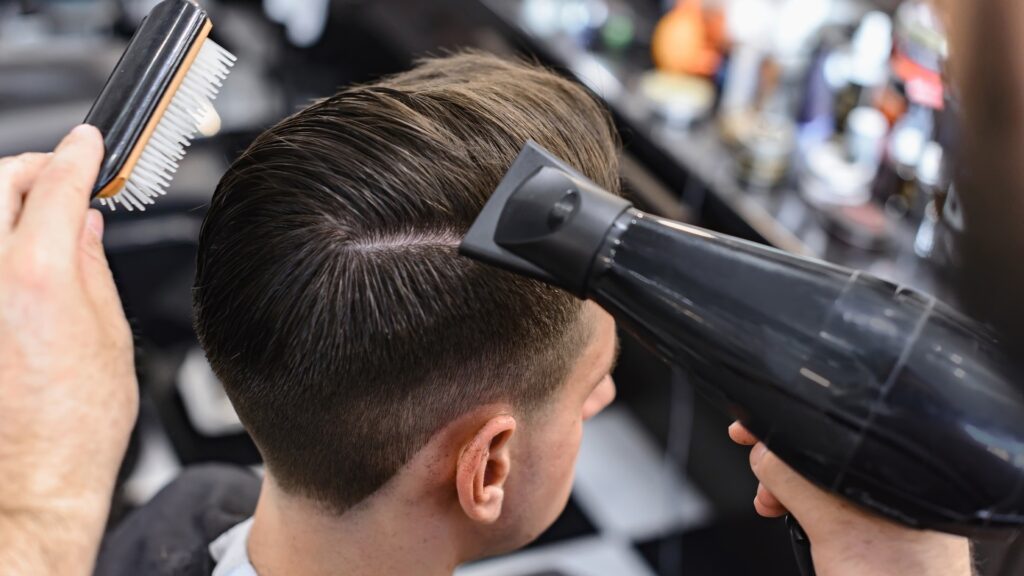 Conditioner
If you have longer hair especially, you should use a conditioner. Using a conditioner adds a protective layer to the hair and supplies it with the necessary nutrients. After using a conditioner, the hair is easier to comb and style.
Hair tonic
Also a great help for men's hair is a hair tonic. The tonic rejuvenates the hair from root to tip and promotes blood circulation. You will have a healthy scalp and strong, shiny hair after using it.
Dry shampoo
Ever been in a hurry and didn't have time to wash your hair? If so, keep a dry shampoo on hand at all times to get rid of grease and refresh your hair in seconds, without having to use water.
Styling products
Hair styling products are also very useful when it comes to styling your hair, because they make it easier to achieve the desired hairstyle. On the market there are pastes, gels and creams. You should always choose the products so that you achieve the desired effect.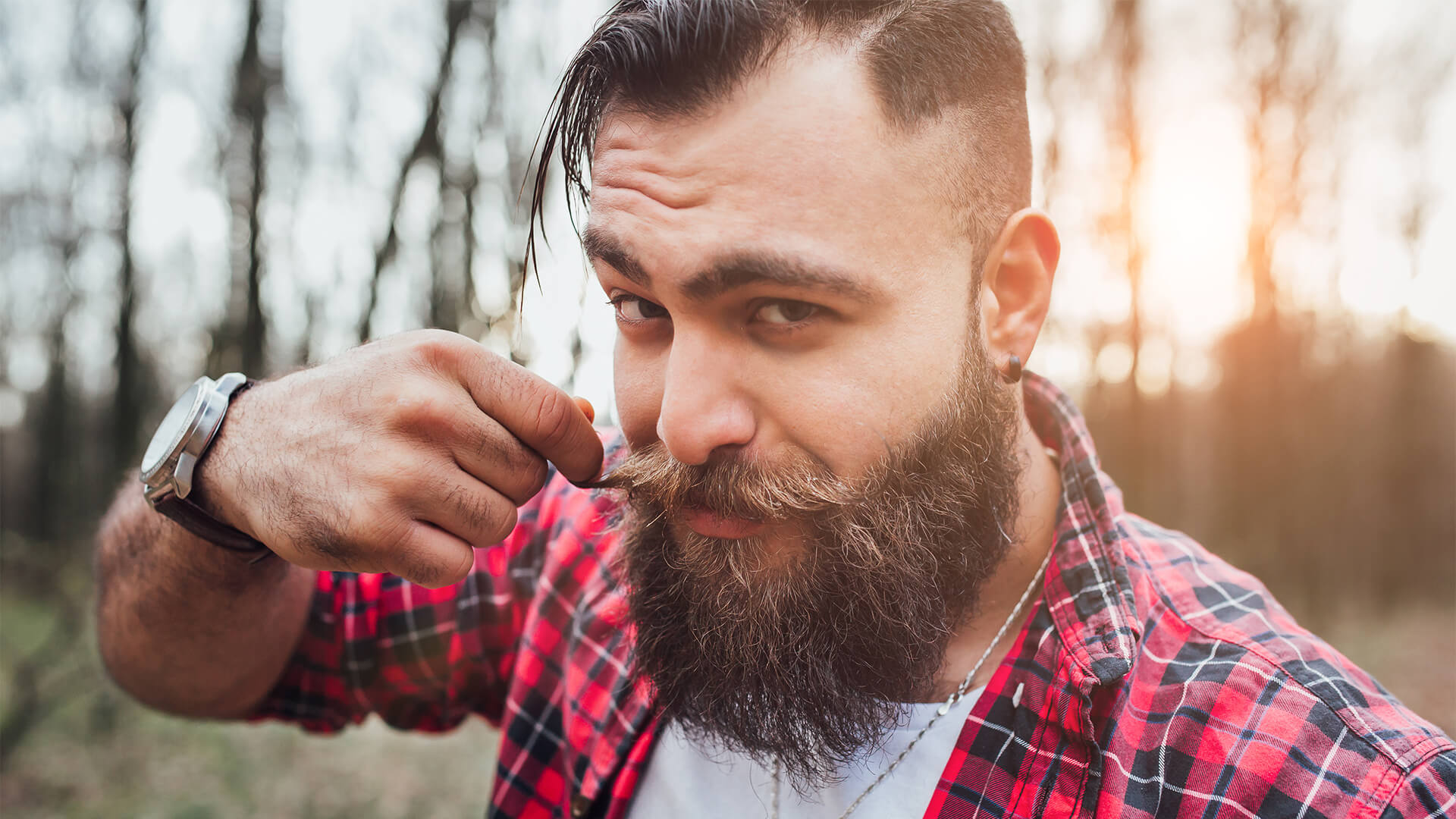 Beard care
Keep in mind that not only your hair, but also your beard needs special care. That is why you should wash your beard with beard shampoo about twice a week to remove dirt and grease. Moreover, if you want your beard to look well-groomed, you need to reach for beard styling products in the form of oils, balms and waxes.
Get rid of dandruff
Men struggle with dandruff, especially after the age of 30, which appears in dry and greasy hair and infects the skin with overgrown yeast fungi. When you have dandruff, you should avoid washing too often and buy a good anti-dandruff shampoo.
With Head & Shoulders Men Hairfall Defense anti-dandruff shampoo for men, which eliminates dandruff and prevents it, the fight against dandruff becomes easier. Some of its other effects include moisturizing the hair, nourishing and protecting the hair and scalp.
Combat hair loss
Did you know that the average person loses 100 hairs per day? However, what to do when the hair becomes much thinner? Sadly, there is no product on the market that can completely stop hair loss, but there are hair care products you can try that will reduce it. Another thing you can focus on is how to strengthen your hair. Many times, a good haircut will help, but so will products that strengthen the hair and supplements.
Among the best-selling shampoos for hair loss is Alpecin Tuning Shampoo. With its formula, this shampoo prevents hair loss, penetrates deep into the hair structure and nourishes and regenerates the hair.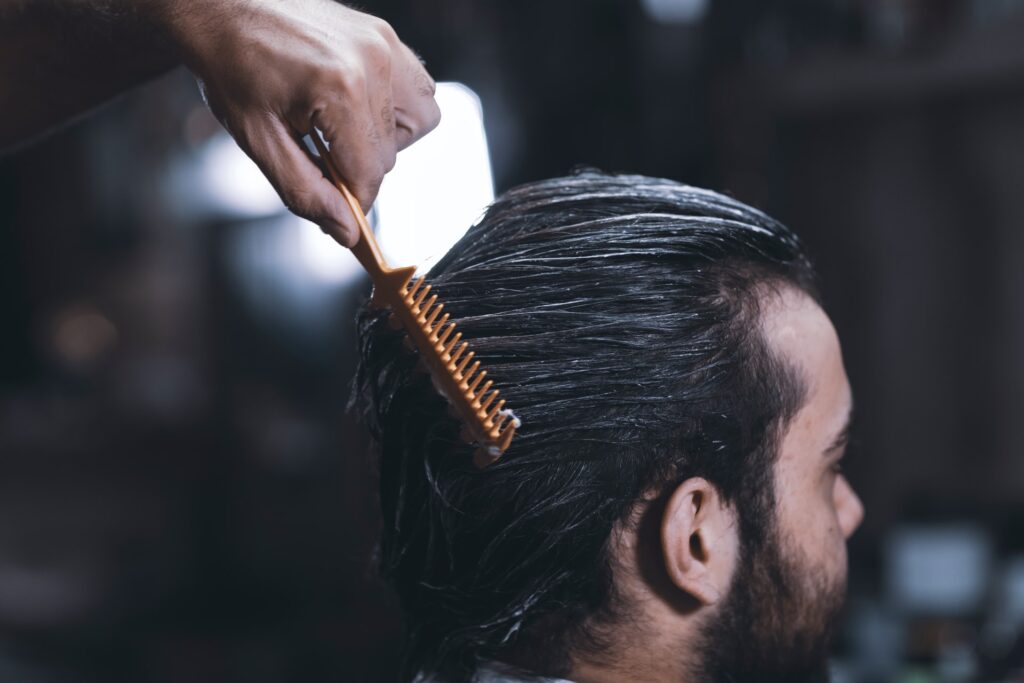 Gray hair
What are the causes of gray hair? It is the death of cells called melanocytes, which produce the pigments that give hair its color. Poor diet, thyroid disease or smoking can also be to blame for gray hair in some cases, but in most of the cases, genetics is responsible for gray hair. For those who do not want to settle for gray hair, they can turn to colors and tints that are specifically designed to cover gray.
Improve the quality of your hair
You can achieve better hair quality through more than just hair products. Your hair's quality and healthy appearance is also largely impacted by your diet and lifestyle. Maintain yourself and your hair with plenty of fluids, healthy diet and exercise. Also, you can take supplements in the form of vitamins and minerals.
Treat yourself to luxurious care at a hair salon
Make sure you combine the pleasant with the useful and visit one of the dozens of hair salons across the country. These are exclusively men's barbershops, where you can enjoy a luxurious hair and beard care. A lot of barbershops will offer you a good glass when you arrive, and you can also enjoy a very nice environment. Of course, hair and beard care is absolutely precise.