Have you watched all the episodes of Gossip Girl and you know Carrie Bradshaw's lines from Sex and the City by heart? There are many like you. And at the right place. Because it so happens that after years of a glamour vacuum when it comes to TV series, now comes Emily in Paris to fill our need to dream and re-dream designer wardrobes. The newest Netflix release, which came online on October 2, is as fashionable as we can get right now, dressed in smart working clothes and at bedtime soon.
There are many reasons to start watching it, mostly related to fashion, instead of the plot – pretty trite. Let's see them in detail… Meantime, get started reactivating your subscription. We'll convince you not to miss an episode!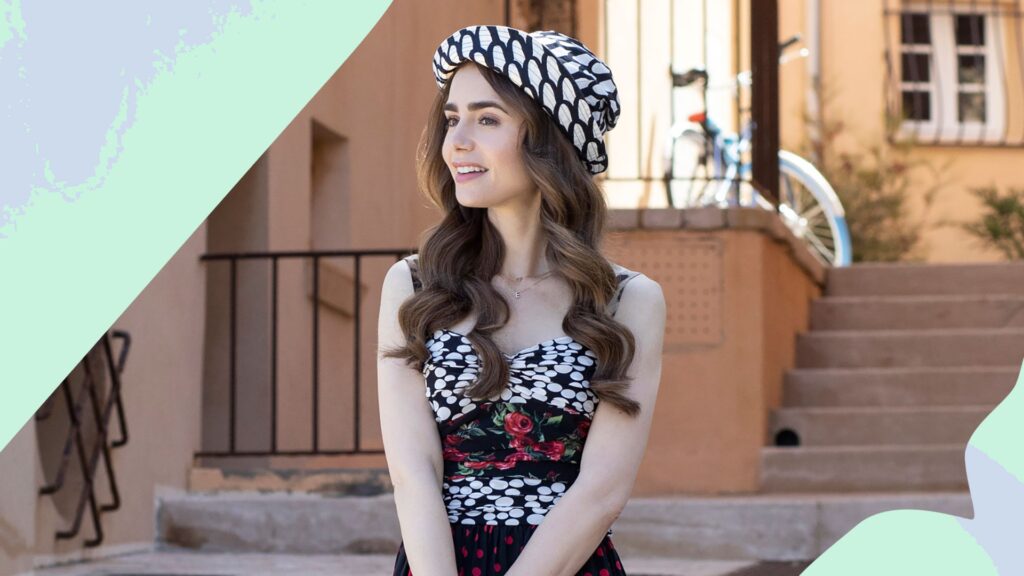 There are 500 outfits that Emily wears in the series, throughout the 10 episodes. They range from Blair Waldorf-style looks – expensive and designer – to casual, low-cost pieces. We might define Emily's style in Paris as eclectic and multifaceted: it goes from the checked shirts by River Island to the green coat by Chanel, from the Chiara Ferragni Collection pink jacket to the total fuchsia maxi coat by Kenzo, from the tabi boots by Maison Margiela to the floral dress by Dolce & Gabbana.
In the series, Emily is even defined by the fictitious stylist Pierre Cadault as "out of fashion". But the truth is, it's too much: an effect intended to maximize a flashy, over the top style and create that good dose of wannabe among the viewers. All right, it is a little too much perhaps, but what fun is it?