Well, there are simply so many seasonal dishes that really make the frosty winter season cozy. There's raclette, stews, soups – but most of all, for many, fondue is something to look forward to! Most of all, people love it in many different variations: From cheese fondue, on to the classic meat fondue and finished off with a sweet ending of chocolate fondue.
But that is of course not all – for you, we still have a vegetarian version on the fondue fork. Because surprises are part and parcel of the winter season, there is a very special fondue candidate hiding in our recipe collection. Are you guessing which one? Let us tell you this much: it is surprisingly vegetable. So, what are you waiting for? Browse through 7 delicious fondue recipes and be surprised!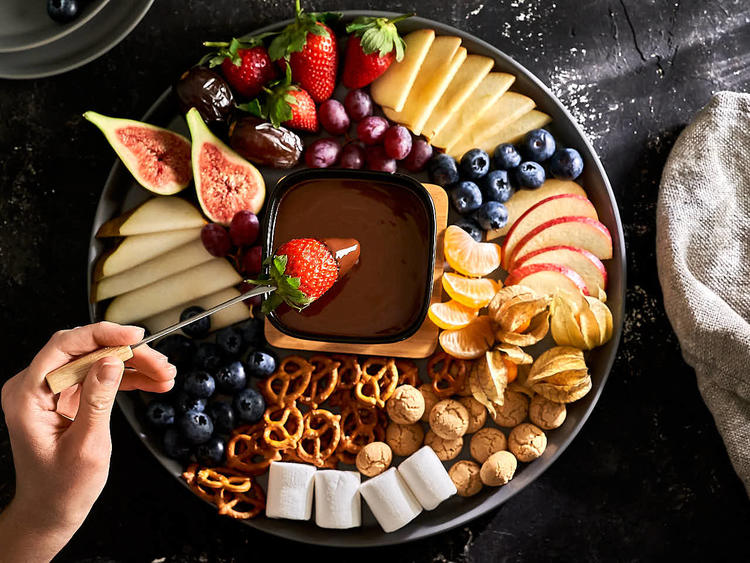 Beware dear sweet tooth and chocoholics, this is a highly addictive dish – this chocolate fondue is simply to melt away! You are ready for a chocolate bath? Well, melt your favorite chocolate, grab your fruit of choice, and dip your fondue fork into the liquid bliss…one at a time. And for anyone who loves sweet & salty like me, don't forget salty pretzels.