Juicy, tart and fragrant, raspberries and blackberries are delicious fruits that are fantastic choices to bake pies, muffins and cakes. If you are thinking about baking something with them, in this article of Gazettely, we will introduce six different pie, muffin and cake recipes for you; stay tuned!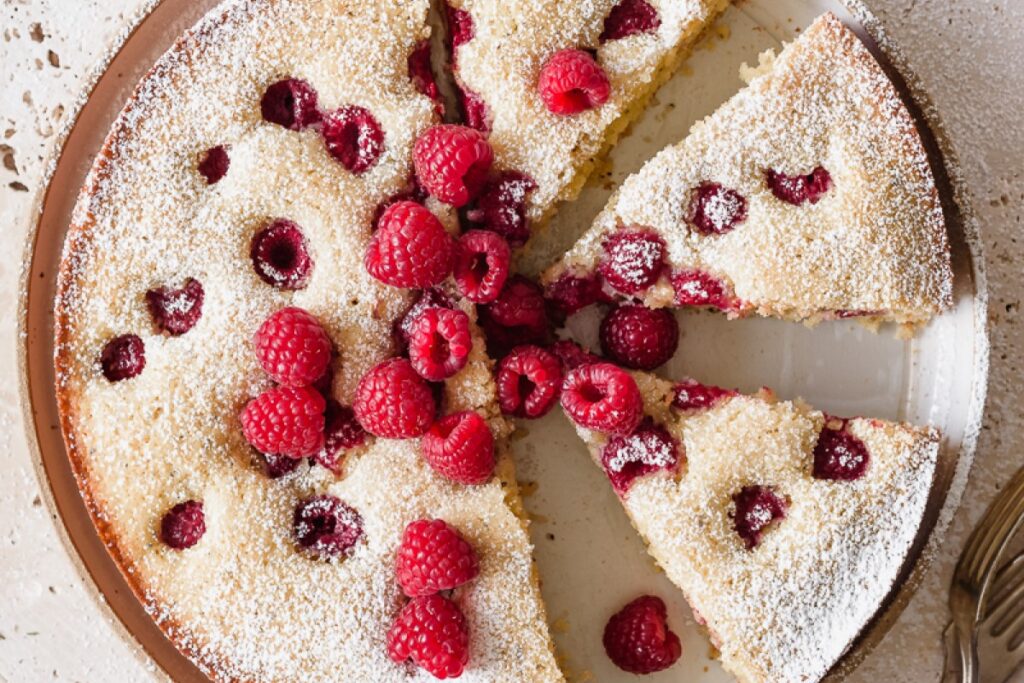 It looks fantastic and tastes just as good. Definitely suitable for a celebration.
Ingredients (for 16 pieces):
600 g raspberries
240 g sugar
2 eggs
100 ml of oil
100 ml orange juice
150 g plain flour
1 tbsp cocoa
1/2 bag of baking powder
2 packets of red cake jelly
400 g whipping cream
1 vanilla sugar
2 packets of whipped cream thickener
2 tablespoons ground poppy seeds
Instructions:
Firstly, put 80 g of sugar on 500 g of raspberries and let stand (overnight to let the juice out). Whisk the eggs with 125 g of sugar until foamy, then stir in the oil and orange juice. Sieve the flour with the cocoa powder and stir it into the egg mixture. Place the dough in a greased 26 cm diameter tin and bake at 200 °C for 20 to 25 minutes. Remove the cake after 10 minutes, cool, and then return to a clean tin.
Strain the raspberries and make up the juice to 450 ml with water or fruit juice, then add the remaining sugar and prepare the red jelly according to the instructions. Mix in the drained raspberries and spoon over the crust. Let stand for 30 minutes in the refrigerator. Then whisk the cream with the vanilla sugar and thickener and stir in the poppy seeds. Brush the cream over the jelly and leave to set. Before serving, garnish with the remaining raspberries.
TIP: If you are worried about the jelly soaking into the crust, spread a few spoonfuls of jam on the jelly first.