Pasta is one of the most versatile products in the kitchen. That's why we like to use it as an addition to soups or as a base for lunches and dinners.
It is not only pasta that deserves attention, but the water in which it is cooked, as you can use it in many interesting ways. Moreover, if we use it, we contribute to the famous and very positive zero-waste trend.
If you've been throwing away the murky liquid, see what you can do with it. The following are seven ways to use pasta water.
Pasta water – what to do with it?
Are you planning to use the pasta water after cooking? So focus on properly straining the paste. You can, of course, put a separate pot and a colander on top of it and separate the liquid that way.
However, you may want to get a special strainer for cooking pasta if you don't want to dirty an extra pot. You can also use a strainer spoon or tongs and fish out the paste.
Pasta water – what's in it?
What do you need pasta water for? Why is it actually opaque? We will explain all this in the following; stay tuned.
Flour which leaches from the pasta is responsible for the cloudy consistency of the liquid. It is what makes such water perfect for preparing other delicious delicacies.
Moreover, the water from under the pasta is even called liquid gold by experienced cooks. Not without reason. After the product is cooked, the liquid retains many nutrients that precipitate during the meal's preparation (including vitamins and valuable trace elements). The pasta water also contains starch, a carbohydrate.
What's the best way to use pasta water?
Now you know how to separate pasta water effectively and what ingredients are hidden in it. Check out what you can use it for. There are many applications!
Thickening soups
Such water will work great when preparing soups. If you have not had time to prepare broth or cooked pasta before, you can easily use the liquid as a base for soup. We recommend also using the water to thicken your favorite dish. Just as with the sauce, the presence of flour will make the consistency a bit more compact.
Sauce base
A common practice in Italy for preparing spaghetti bolognese or carbonara is to use the pasta water to make a flavorful sauce. So, add a little bit of this liquid when making the sauce to give it a thick, silky texture and a unique flavor.
Also Read:
Cake topping
Baked goods lovers will also find uses for liquid gold. It is worth adding it instead of the usual water when baking homemade bread or pizza. This substitution will make your bread or dough even plumper and risen.
Care
You can use the water after cooking pasta for other kitchen pleasures. For instance, to take care of your feet. If your feet are swollen and tired after a long day, warm up the liquid to a lukewarm temperature and soak your feet in it. The precious ingredients hidden in it will alleviate the unpleasant ailments. The liquid can also cope with weak and damaged hair. Rub gently into them after boiling and leave for about 10 minutes. Rinse thoroughly and shampoo. This treatment will nourish your hair and make it feel pleasant to the touch.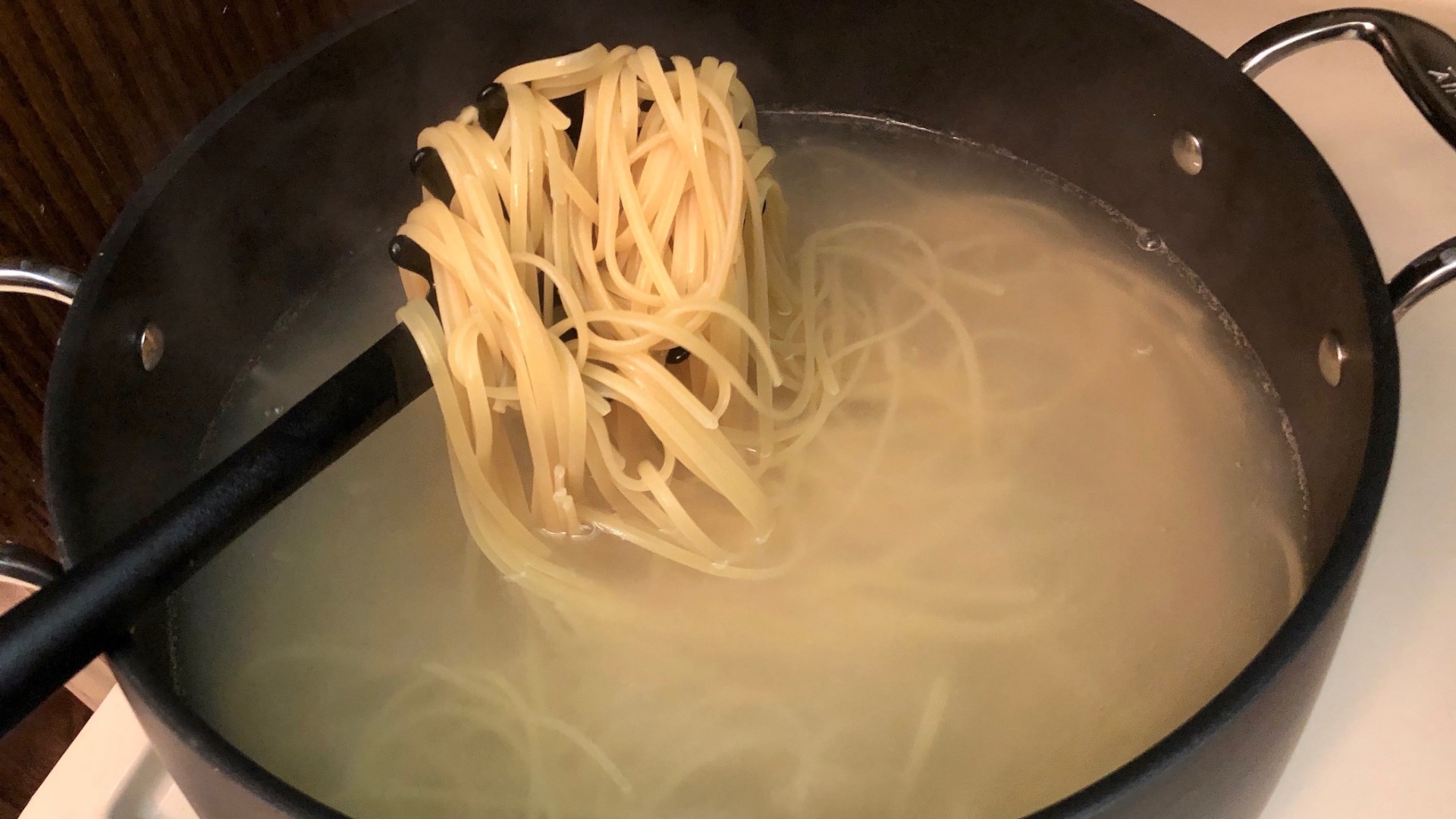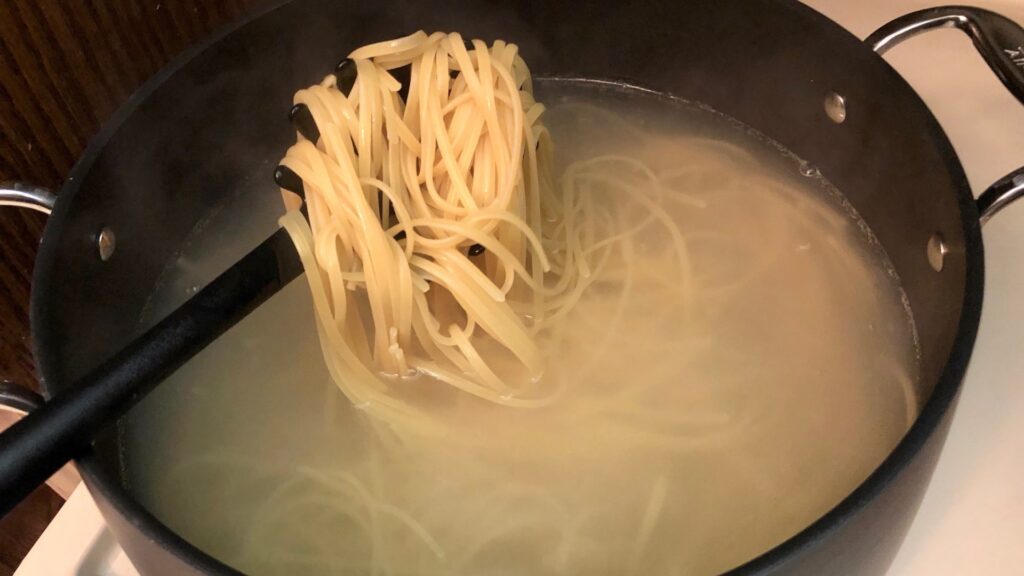 Rice water or soaking water
Yet another idea is to reuse the same water for other products. This is a prime example of less waste, which means using up leftovers in the kitchen. So you can easily cook rice in pasta water or soak beans or peas in it. They won't lose their taste.
Watering flowers
As mentioned at the beginning of this article, pasta water has many uses, not just culinary ones. It's worth using it for watering flowers, for example. Due to the mineral content of the liquid, plants will gain additional nutrients. This will surely help them to develop.
Steam Cooking
If you are not convinced by boiling pasta water again, feel free to use it in a slightly different way. If you serve delicious pasta for lunch, then for dinner, tempt yourself with steamed vegetables or steamed fish. For these dishes, the liquid from under the pasta will be perfect. No need to fill the pot a second time with clean water, and that will make you eat something healthy and save time, but it will also reduce your bills.
Definitely do not pour the water out from under the pasta because valuable nutrients are hidden in it. Use it for more delicious dishes or to make yourself a home spa.