Lead generation is all about getting customers into your store. And a step along the way is getting your visitors to sign up for newsletters, workshops, webinars, or other contact forms. Lead generation is about getting your visitors to perform a specific action, but not the traditional actions of putting things in a basket and eventually making a purchase.
Generating leads is not a new phenomenon. Quite the contrary. It's always been around. Since the dawn of time, cavemen have been strolling from cave to cave, recommending the absolute best mallet or the best chalk to draw murals with.
This trend continued generation after generation. Cavemen became salesmen; caves became houses. Salespeople became marketers; houses became digital.
Methods have changed dramatically in the last 50 years, though, and we have the technology to thank for that. We watched billboards take over American highways and cities, and then the rest of the world, followed by TV and radio ads. And finally, we must not forget the infamous call centres.
As technology continued to evolve, so too did lead generation techniques. And with the advent of the internet, smartphones, Google and social media, the lead generation process is more competitive and sophisticated than ever before.
Indeed, many businesses feel it is difficult to crack the code for successful lead generation. An analysis conducted by HubSpot reveals that a whopping 61% believe their biggest challenge is generating traffic and leads.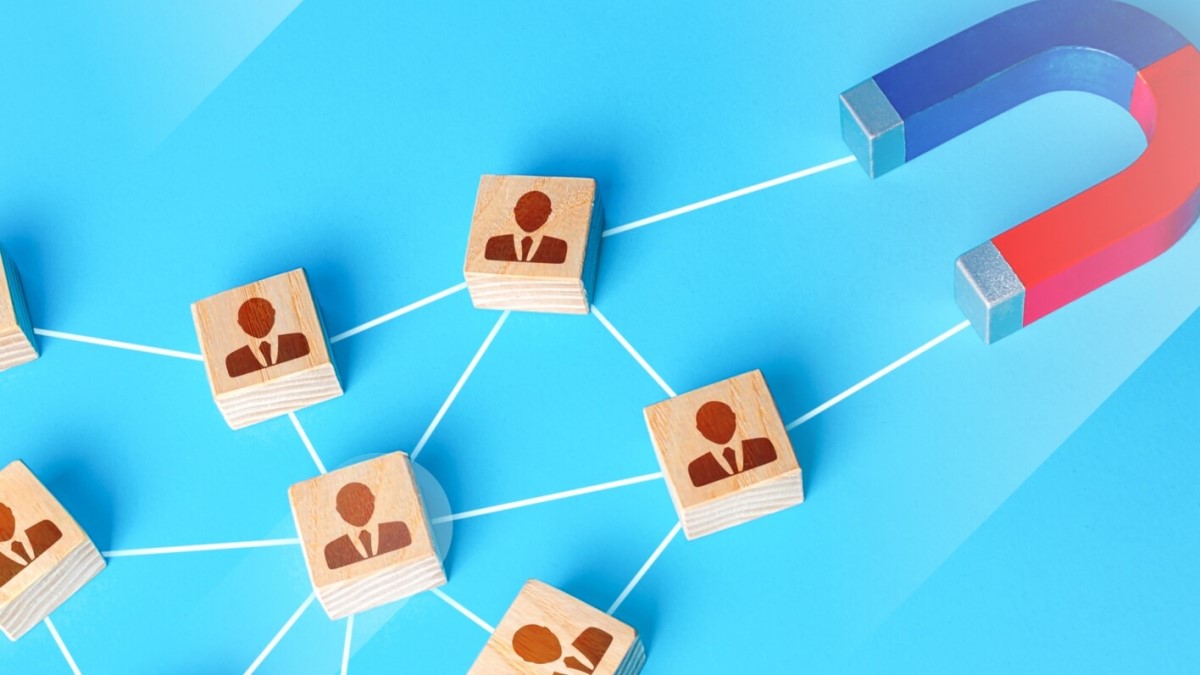 So what is a lead?
A lead, simply put, is a person who has shown an interest in your company's product or service in one way or another. Ideally, you'd like them to express that interest by sharing their contact details, such as their email, (company) name and/or phone number.
For example, this is a lead when visitors fill out a form (newsletter, e-book download, WP, etc.) on your website with their contact information.
Lead is good for your business as a visitor has actively shown extra interest in your product or service. As a result, they don't find your enquiries intrusive or annoying as they have 'opened' the communication stream themselves.
Furthermore, from the business perspective, you can gather necessary knowledge about your leads to target your communication better and be at the forefront of solutions according to their needs and wishes.
What is lead generation?
When you work with leads and lead generation, your goal is to find unique ways to attract people to your business. In a nutshell, your main goal is to attract potential customers, have them show interest in your product or service, and and nurture them until they decide to put money into your business.
However, we won't focus on lead nurturing for this article, but simply on lead generation itself.
You need to collect valuable data about your leads that you can use in marketing to send newsletters, promote products or services, and acquire new customers – this is true in both B2C and B2B marketing.
Any data that you collect should be used when you approach your lead at a later date through newsletters, WP or similar.
You can collect leads via your website, web shop or landing pages designed for the purpose. The focus is not on selling your products or services but rather on creating a good and fruitful customer relationship based on the data collected about your leads.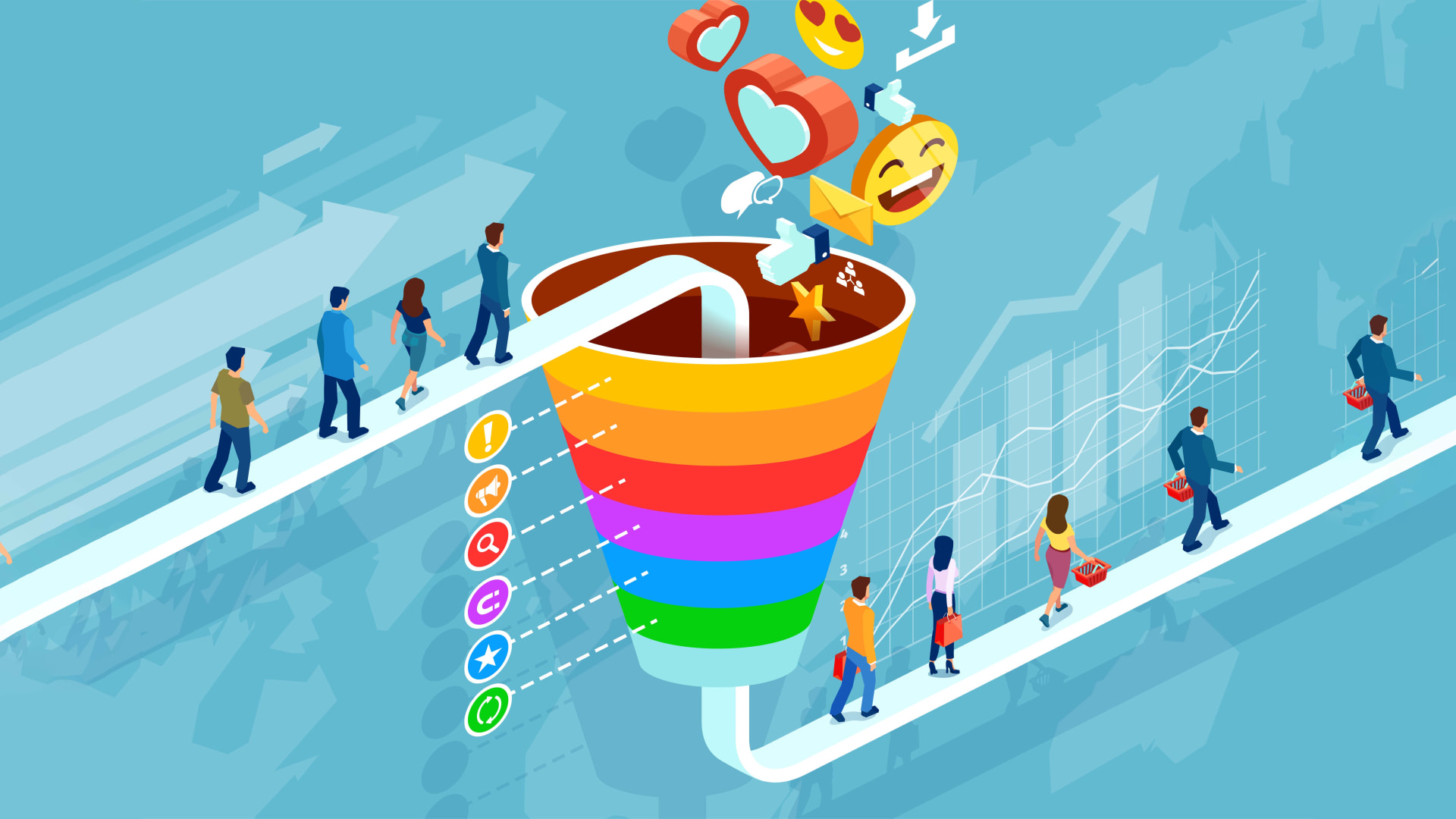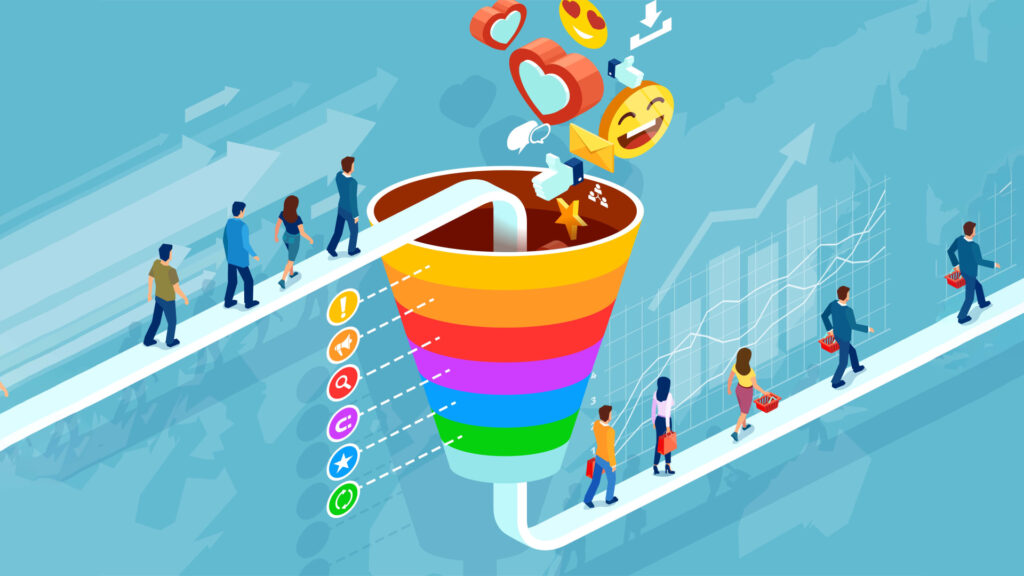 Like supermarket tasters, offering your visitors a discount code, a free guide or an e-book with relevant or new information on a specific topic is beneficial.
We tend to be more likely to buy a wine if we have already tasted it. Likewise, we are more likely to share our contact details if we can get a direct outcome in the form of discount codes or access to 'extra' knowledge.
This is why lead generation is essential!
Allow me to ask you: Are you looking to convert a potential customer into a paying customer? Very few people would answer no to that question, and that's why lead generation is important to you.
You can increase your turnover by focusing on lead generation, but achieving optimal and fruitful lead generation requires the proper knowledge and tools.
Effective lead generation gives you a lot of information about your visitors that you can use in your marketing. You can, for instance, customise specific offers for different customer groups so that a potential customer becomes a paying customer.
Plus, you'll gain brand awareness among visitors who need persuading but still show interest. At a time when visitors are bombarded with advertising and information everywhere, capturing and especially retaining visitors' attention can be difficult.
5 perfect tools for generating leads
There are many different ways to collect leads. Sometimes, it can be a jungle to navigate what is most effective and useful for your business. So we've put together five concrete tools you can use in your hunt for leads.
Facebook Lead Ads
Several talks about leads dropping off along the way because they are directed to other pages, are distracted or find it too cumbersome.
However, the Facebook Lead Ads can retain your lead. The user doesn't have to leave the platform to interact with your business. Allow us to guide you through the process. You scroll around Facebook and suddenly come across our ad:
It grabs your attention and interest, and you click "Sign Up". Next, a pop-up form pops up:
You remain on Facebook, and the form fields are even filled in automatically, using the information from your profile.
In addition, you can target your ads easily and effectively to different audiences and present them with messages that will hopefully encourage each audience to sign up and provide their information.
In other words, this is effective lead generation for your business, and it is a smooth and easy process for the user. So, when using Facebook Lead Ads, you could find your conversion rate skyrocketing as the user doesn't give up in the process, which may be the case on your website.
You could also use Zapier to feed your collected leads into your email marketing or CRM tool.
LinkedIn Lead Gen Forms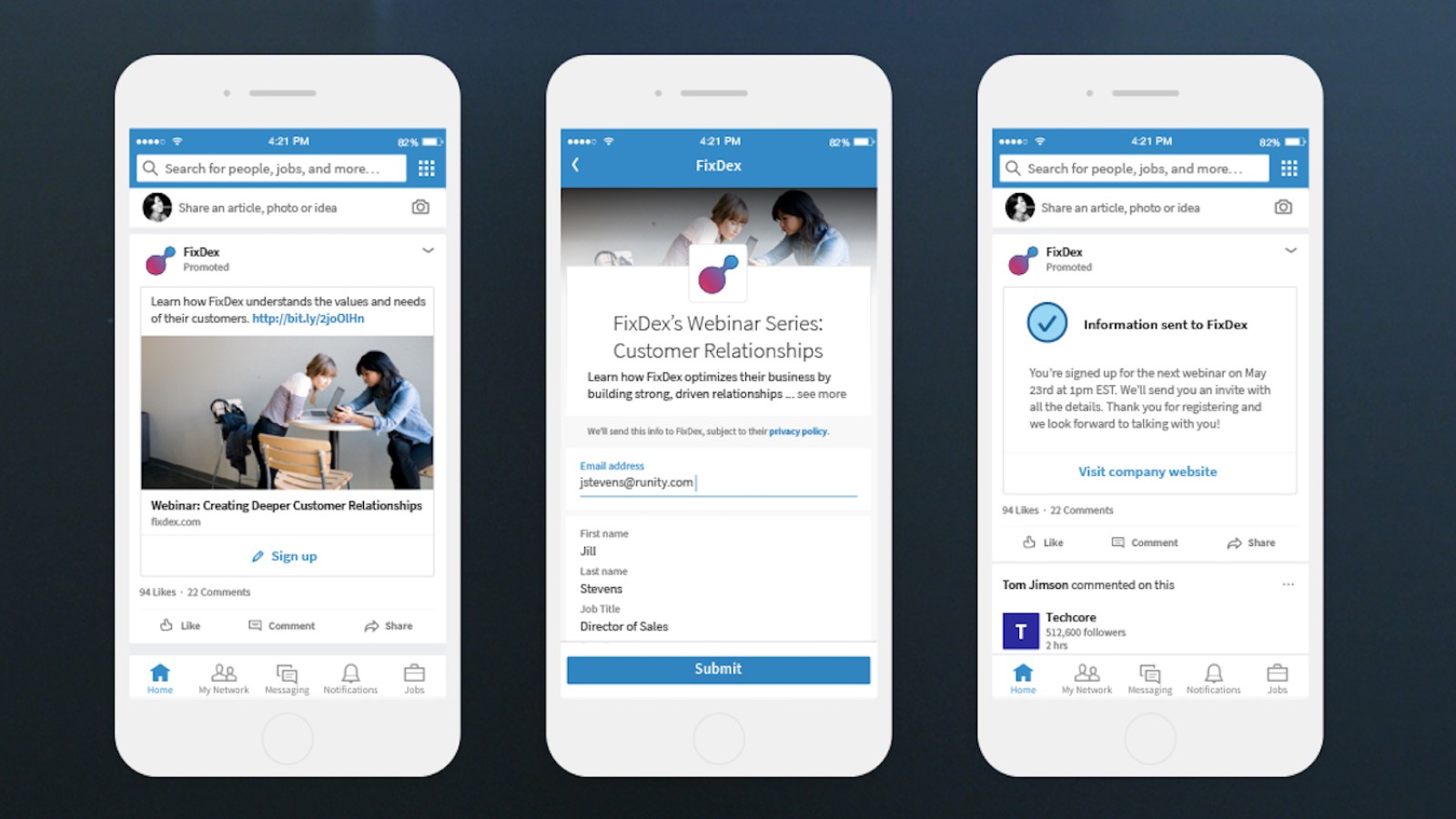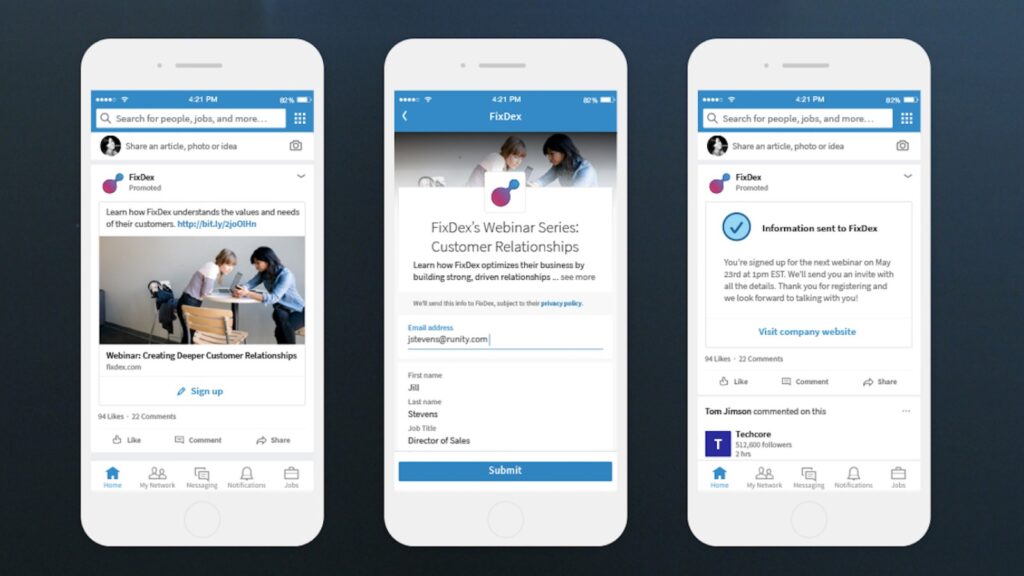 Working with lead generation on LinkedIn is confusingly similar to Facebook Lead Ads. Your users will also find ads in their feed on LinkedIn, on which they can also click, and a pop-up form will appear.
The lead price is generally higher with LinkedIn Lead Gen Forms, though, and this is because LinkedIn's advertising tool is not nearly as well developed as Facebook's. Advertisers have significantly better options in Facebook's ad manager (Facebook Business Manager) than in LinkedIn, resulting in a higher price per lead.
Landing pages
This may seem obvious, but you will be surprised at how many people don't create a solid and valuable landing page for their offer. Remember, CTAs are meant to send your visitors to a landing page where they can receive a "special" offer.
Don't use your CTAs to direct visitors to your front page. Although your CTAs are obviously about your brand, your product and your service, you should still make sure to send them to a targeted and custom landing page that is relevant to what they are looking for and includes a form they can fill out.
When you do have the option to use CTAs, direct them to pages that convert them into a lead since that is what you are looking for.
In doing so, it is important to use visual elements, catchy headlines and paragraphs, as otherwise, users may quickly lose interest. Similarly, consider carefully where you place your elements, as this impacts whether users take the action you want.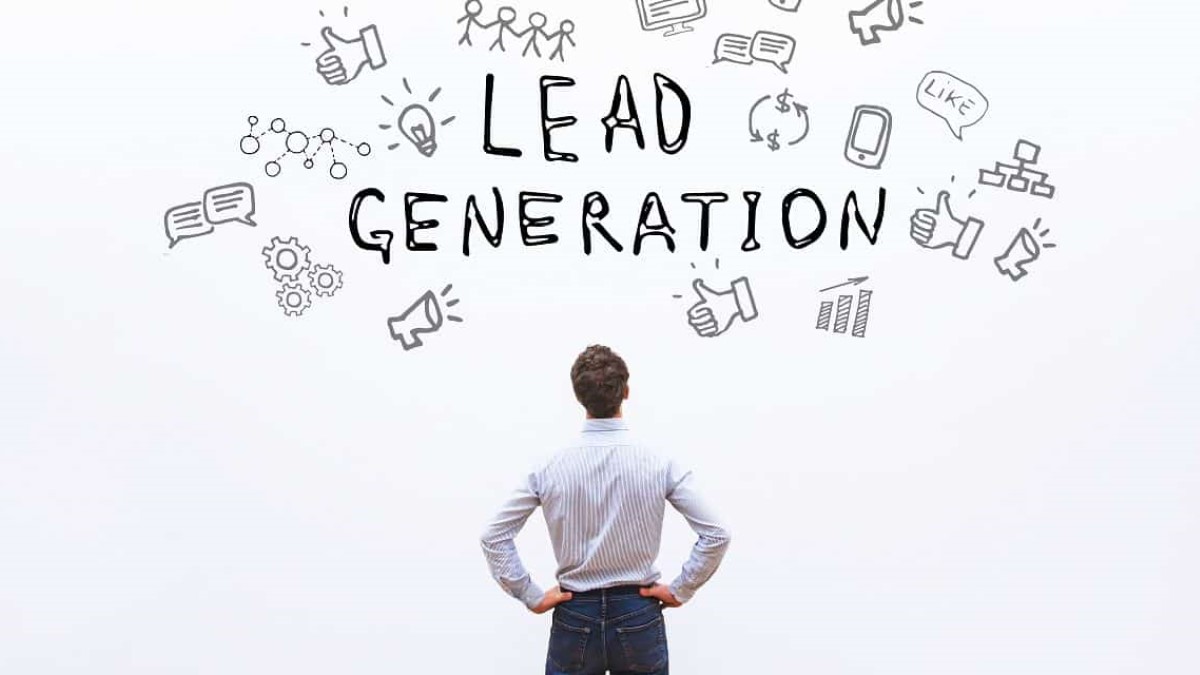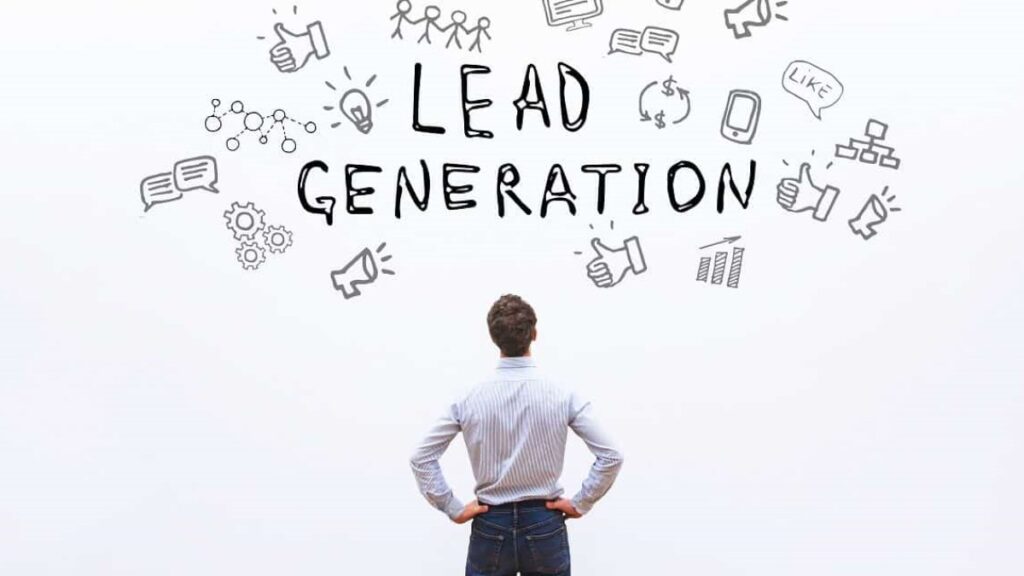 Content upgrades
Your existing content could allow your visitors to access additional information with content upgrades. For instance, if you run a blog post about SEO, you could allow your visitors to sign up for a guide that dives even deeper into SEO and shows how they can score high search engine rankings with a few simple (and essential) tools.
Placing content upgrades in blog posts makes a lot of sense since your visitors are deliberately clicking through to specific posts, so we must assume they have an interest in the topics.
This allows integrating content upgrades, giving visitors access to even more information about a topic – in return for their contact details, mind you. You can also use content upgrades to see which of your readers are most interested in a particular topic.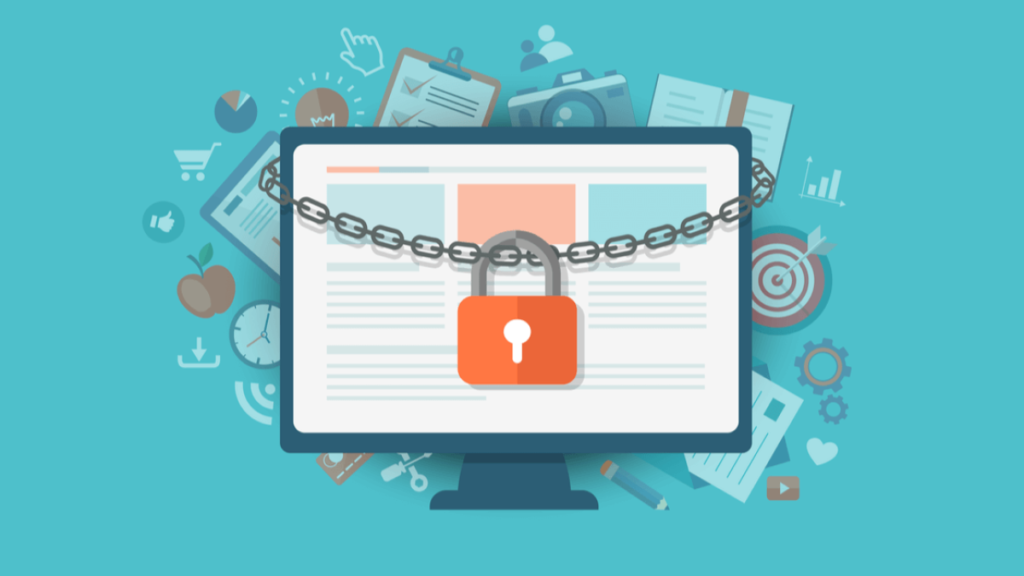 Gated content
This comes after content upgrades since they are somewhat similar. When we speak of gated content, we refer to content like e-books, white papers, and the like you would want your visitors to download.
Like content upgrades, visitors have to give their contact details. Still, where content upgrades are really about getting extra knowledge on a particular topic, with gated content, you get access to a lot of information, skills, resources and statistics on a topic all in one place in the form of an e-book or WP. However, it is "hidden" behind a locked gate, but you get the key and thus access by sharing your information.
For gated content to work optimally and generate results in the form of hot leads, content must, be of sufficient quality and reflect relevance to users so that they are motivated to interact and download. However, producing such quality content can often be easier said than done. This requires specialist skills and, above all, time resources, which are scarce in many companies.
This is why it can be a cost-effective and intelligent solution to ally with a specialized content marketing agency to handle these tasks and produce ultra-sharp content that generates leads. Read more about the benefits of choosing a content marketing agency right here.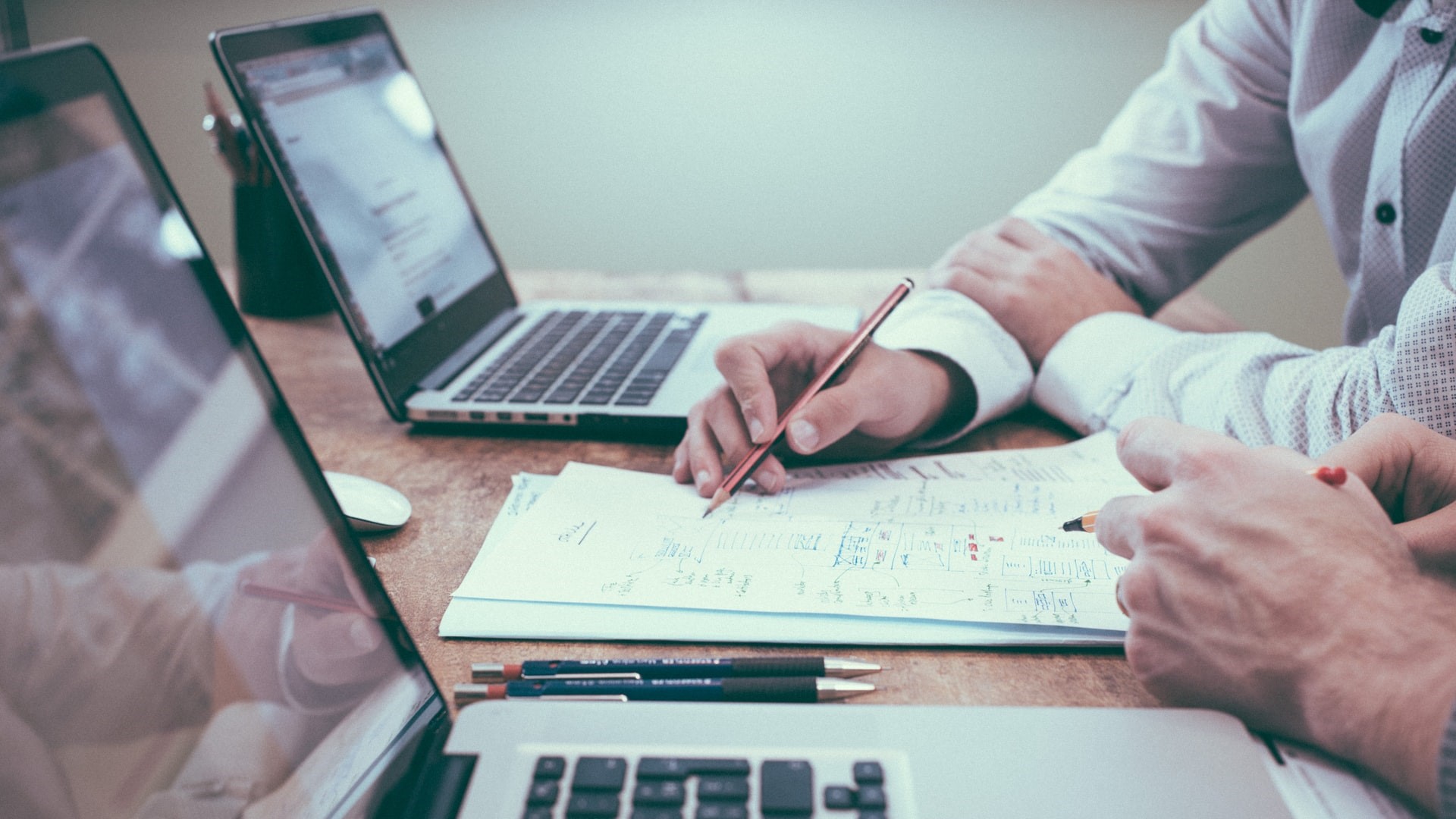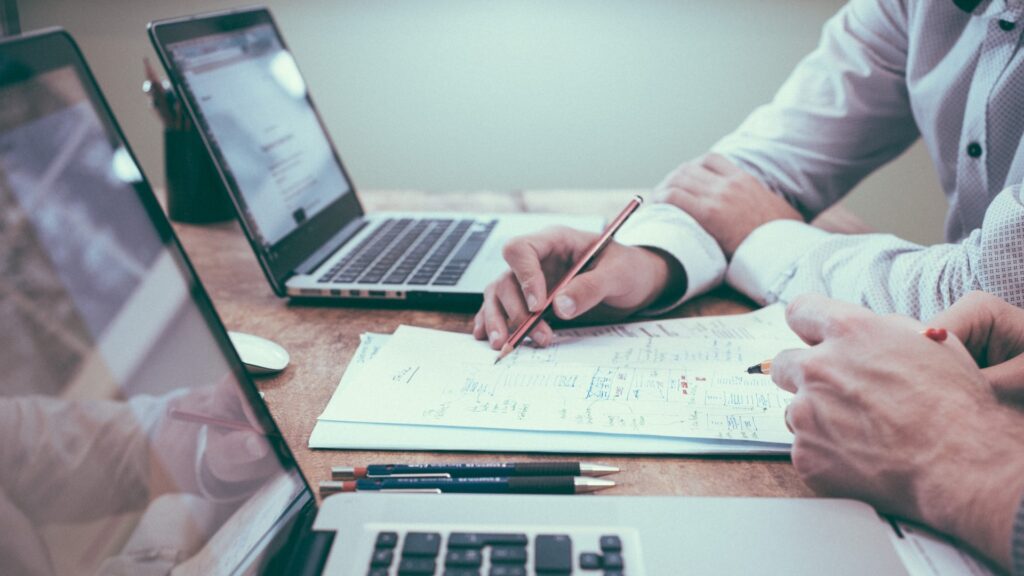 Which information do you need?
It is essential to distinguish between the information you need from your leads. For instance, having a phone number that a salesperson in the department can contact you on is highly relevant if you've got leads that go straight to sales.
On the other hand, if your only interest is in getting leads for your newsletter or customer club, then a full name and email will most likely suffice.
It is a matter of judgement for each company, but nevertheless, it is something that you should consider carefully. If you are not strategic about who you ask for information, you run the risk of backfiring. Suppose you're only interested in leads via newsletters. In that case, you won't need their phone number, so visitors are also likely to balk and drop the sign-up if you asked for it.
Make an inviting and good form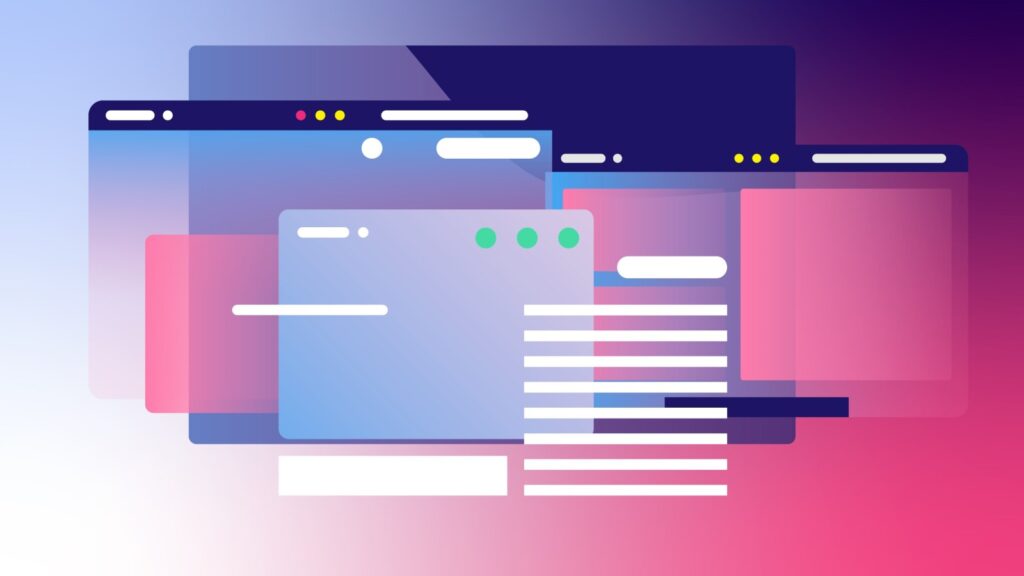 When you begin drafting one or more forms, you need to think creatively about both design and language. There is almost nothing more bland than black writing on a white background.
Choose a design and style that suits your business and also attracts visitors' attention positively. Your visitors should preferably see the form and see the correspondence between it and your company.
It is also important to think carefully about what you want to say. Come up with a catchy headline such as "World's no.1 content newsletter" or "Get access to exclusive offers and events".
Also, write an ultra-short, easy to read and understand body text describing what visitors get out of signing up: "As part of X, you'll get access to a range of exclusive discount codes and invitations to new events every month."
Following that are the fields for visitors to fill in with their contact details. Don't make your content long-winded – visitors won't want to chew through that.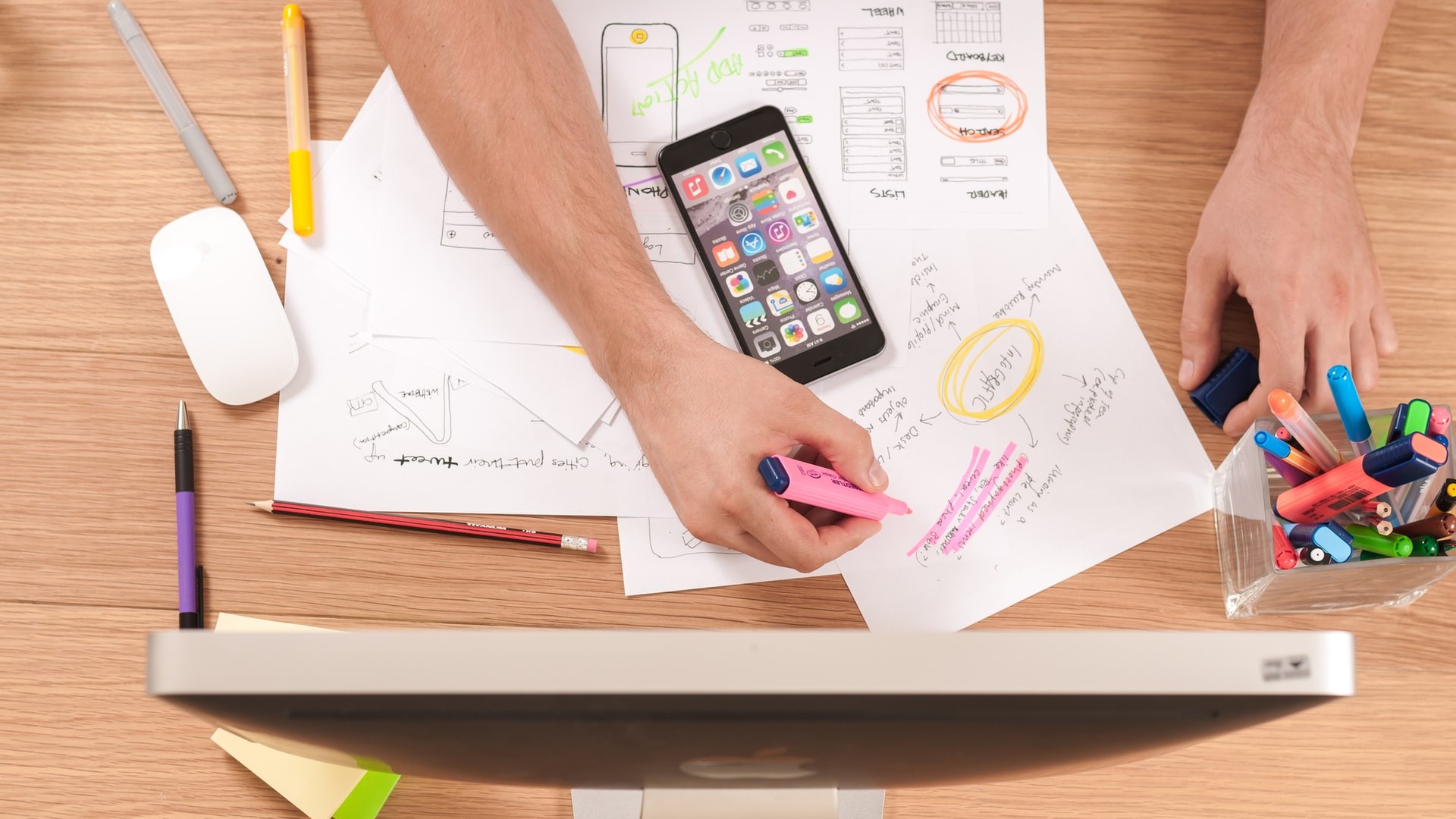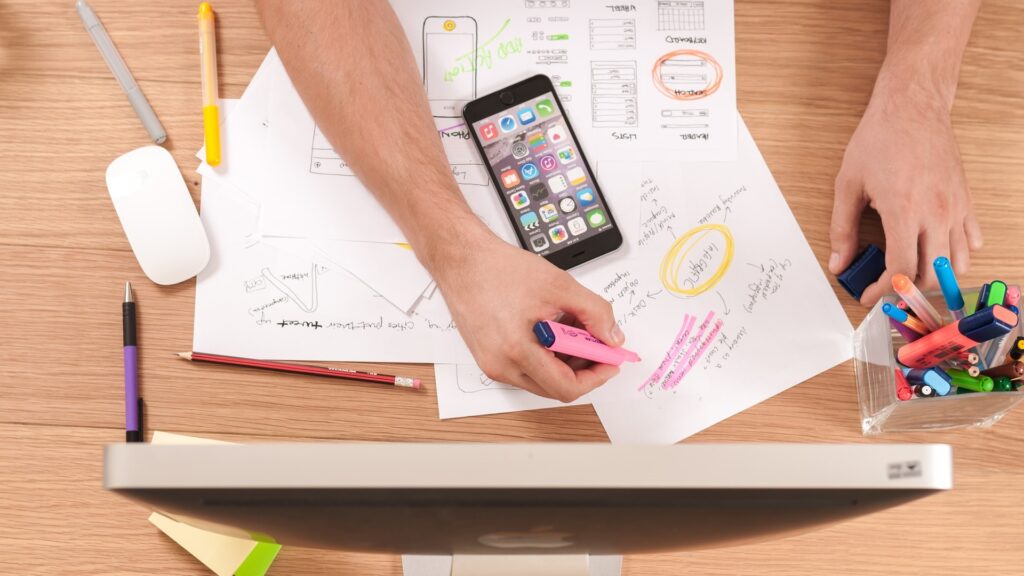 In addition, it is important that the button itself communicates, so it shouldn't just say "Send". It could say "Sign me up", "Become a customer", or similar so that your visitors know exactly what happens when they press it.
Lead generation campaigns that score the most conversions are those that deliver what they promise. But they're also the ones that manage to create a fluid and, not least, a natural transition from ads to website.
It is essential that two completely different expressions and designs do not greet the user. And your messages, value proposition and tone of voice need to be consistent across all platforms that engage with your lead generation.
Lead generation campaigns should reflect precisely what your website, your blog and the product or service you are ultimately trying to sell. If not, you'll have an incredibly hard time capturing leads.
A/B test your content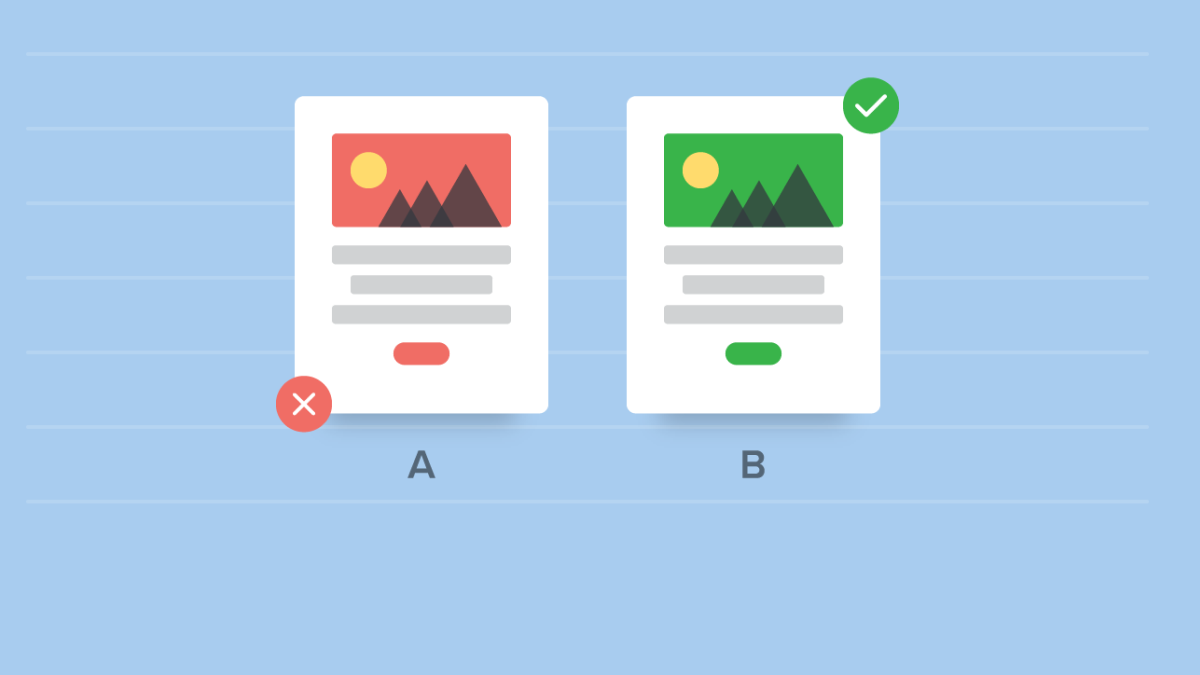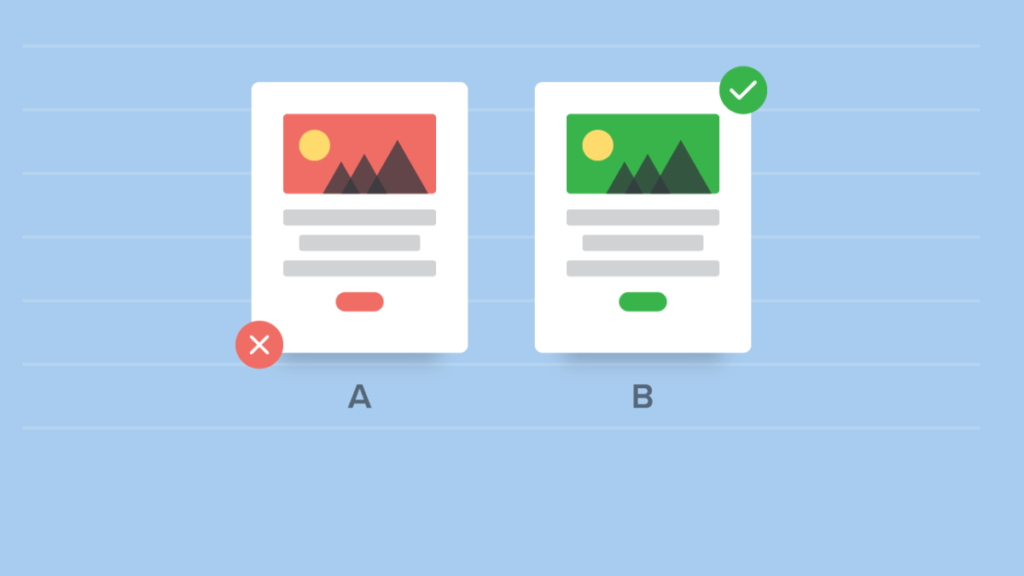 You might be asking yourself: Well, HOW do I know what's working? That in itself is a really good question to which we can't give an unambiguous answer. After all, it is all about testing.
It is good to run a series of A/B tests (split tests) to see which CTAs perform best, which landing pages convert better, which forms get the most leads, etc.
Specifically, A/B tests are a way to test your online actions and activities repeatedly. You could test a wide range of things and see how they support the efforts you want users to take.
When you start an A/B test, you should divide your users into two or more groups (always an equal number, as they are compared two by two). Starting with two groups, you present one group with the following headline in your customer club form "Get access to exclusive offers and events". The second group with this headline "Become part of our adventurous universe".
Run these two headlines in parallel over time that you define, then see which headline got users to take the desired action: signing up for your customer club.
You can then test the best-performing headline against a new headline, and so forth.
Experiment and run A/B tests on everything from layout, design, UX, and content to ad channels until you find the one that gives you the best results.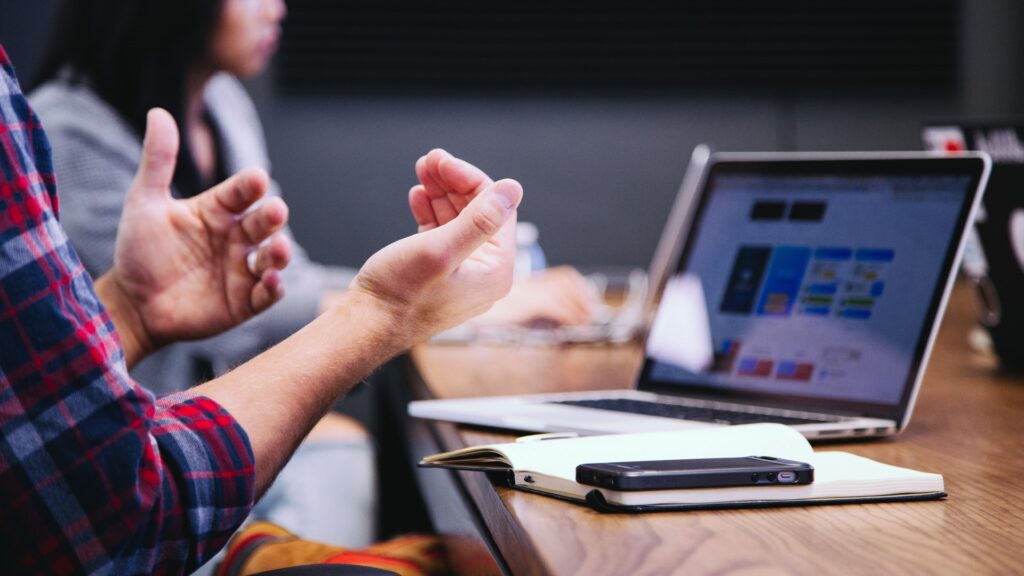 Be a true lead generation master
You should be much smarter about how you generate leads for your business. You want your lead generation strategy to be as dynamic as the people you target. Trends change, behaviours change, perceptions change, and so must your lead generation.
You need your lead generation campaigns to do much more than just getting contact details. They should be about developing new customers in your business.
Also Read:
FAQ – Frequently Asked Questions
This section of our article will answer some frequently and basic questions about lead generation. Stay tuned!
What is a lead?
A lead, simply put, is someone who has shown an interest in your company's product or service in one way or another. You ideally want this interest to be expressed by them sharing their contact details such as email, (company) name and/or phone number.
What is lead generation?
Generating leads is attracting relevant and interested prospects/leads to your business through various marketing efforts.
How does lead generation work?
It is about collecting information on relevant leads, and in marketing, you often use "goodies" to obtain them, such as:
E-books/white papers
Smart pop-ups on the website based on behaviour
Collection via social media
Other gated content.
Once a lead has come in, how do I nurture it?
After you have the information on the relevant leads, it is about maturing them. You can do this best by sending out a series of emails to them based on their behavior. That behavior can be anything from interacting with your emails to which pages they visit. In other words, they get tailored emails.