Coconut milk, almond milk or, for example, soy milk is nothing unusual today. Many people are still in doubt about whether the name "milk" can be attached to it, but we are paying less and less attention to this. In fact, vegetable drinks are becoming a common choice for us on a daily basis.
This is partly due to the negative tolerance of lactose from conventional milk and ideological reasons. A growing number of people are choosing to follow a vegan diet and partially abstain from animal products. And all this out of concern for the environment and, naturally, out of respect for our smaller brothers and sisters.
Potato milk, on the other hand, comes as a surprising novelty. It was launched on the market by the Swedish brand DUG. Such products can now be purchased, amongst others, in the UK. Interestingly, the DUG company is not the first to propose this kind of product. Somebody has come up with this idea before, while none of these specifics has gained popularity.
However, the popularity of plant-based drinks is growing, with many people still complaining that they don't have a favorite because the taste of each is very specific. But who knows, perhaps potato milk will prove to be the perfect solution for many consumers on a vegan diet or plan to switch to or be inspired by it.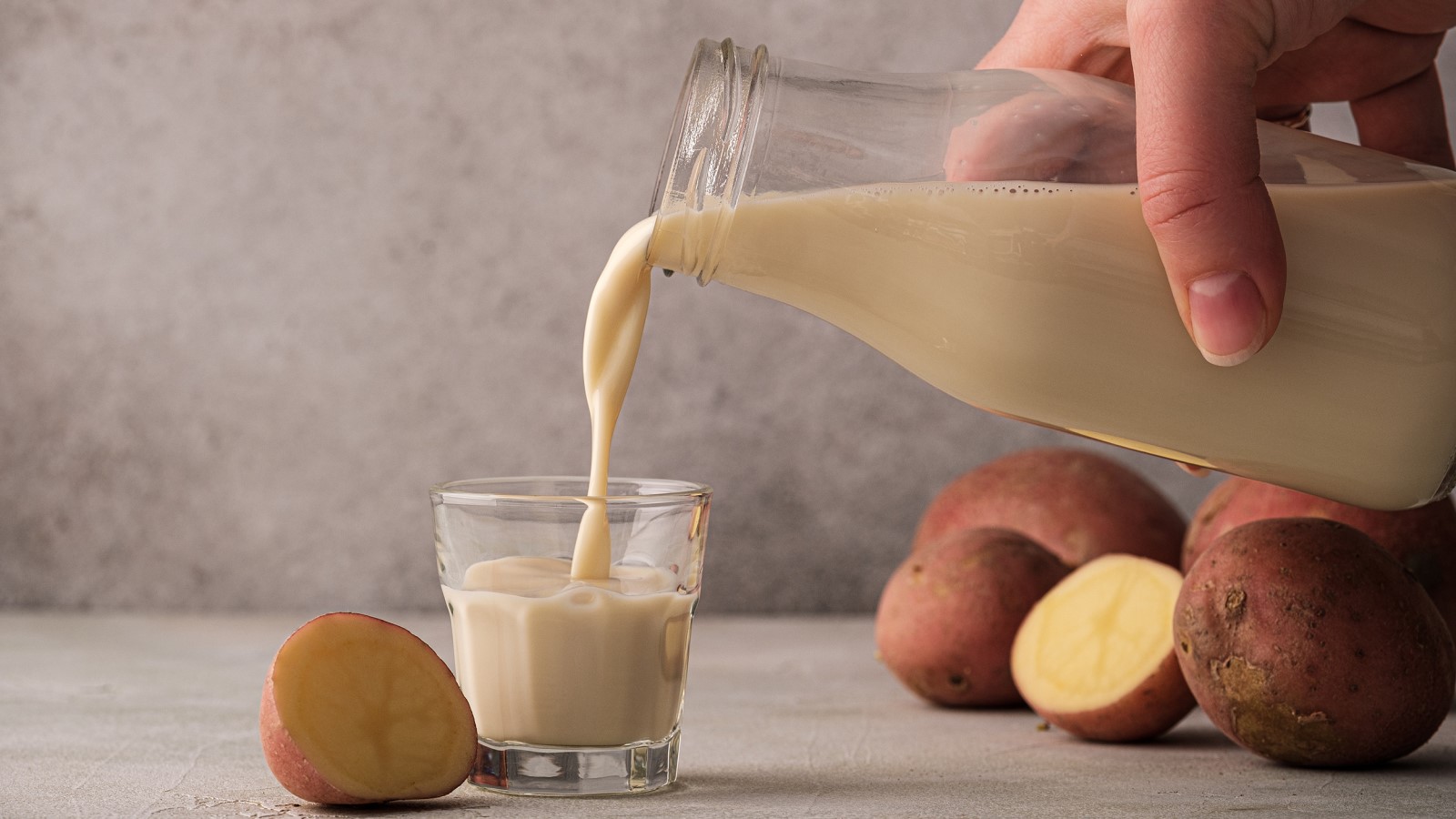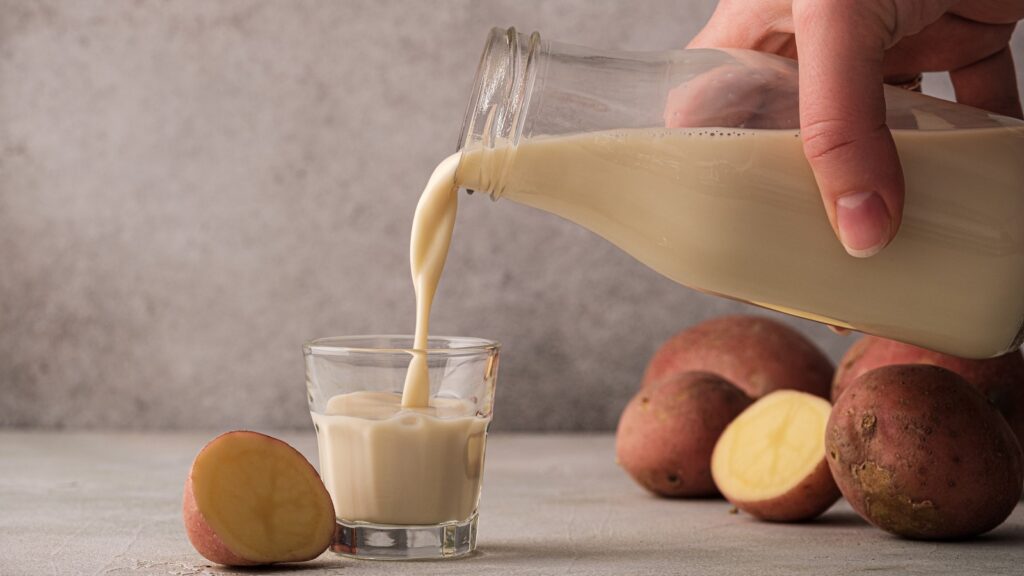 Not the only "new thing" from the potato
While potato milk can be quite surprising, it might not come as a surprise to people who have been following a plant-based diet for a long time. Those are very familiar with, among other things, potato cheese. This is a combination of a well-known vegetable with, among other things, yeast flakes, which remind the taste of cheese. It is a very interesting alternative to the standard cheese, for sure much healthier and no less attractive taste.
This cheese dip will be great at a party and daily, with vegetables, for example. While cheese made from potatoes may sound appetizing, the milk does not necessarily. There is no point, however, to get discouraged. Almond milk or oat milk was also quite a surprise to us, but today we choose them more and more willingly.
Potato milk properties
How good is it to drink potato milk? Potato milk has very positive properties, and this is one of the reasons why it is worth drinking this drink. First of all, potato milk is a good choice for people with allergies. Potato milk does not contain gluten, soya or, for example, nuts, as in the case of almond milk.
The fact that this drink foams up very well is undoubtedly good news, so it will often be in the hands of baristas. After all, many vegans complain that on the current popular plant-based drinks (such as soy milk, for example), it's hard to create foam.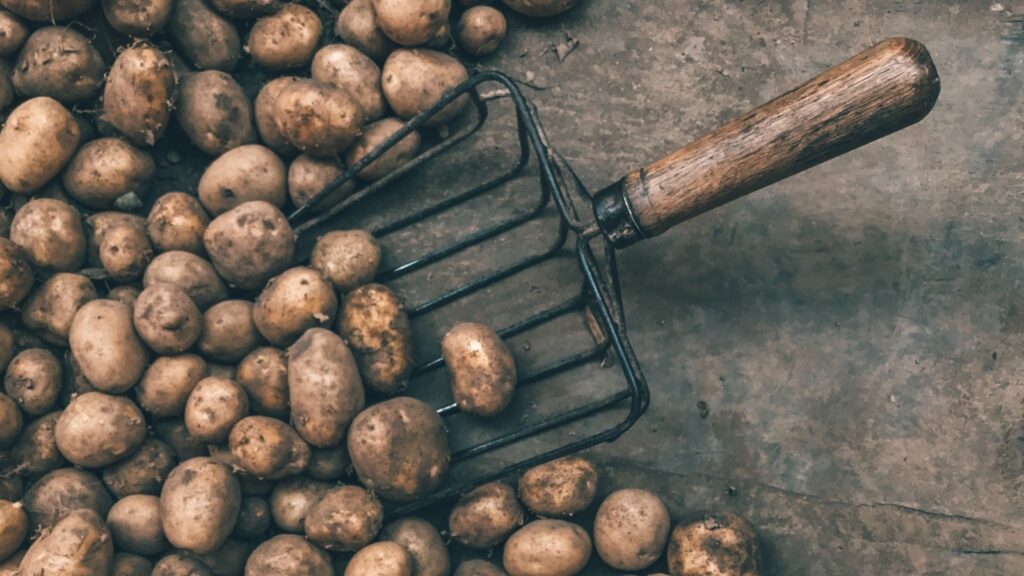 However, there are quite a few benefits to drinking potato milk. This beverage has few calories, does not contain iodine, helps the digestive system, positively affects the endocrine system, and reduces the level of bad cholesterol.
Why we should drink potato milk?
Still, what makes potato milk a good alternative to cow's milk? The environmental aspect is worth mentioning here. This drink has a very low carbon footprint, estimated at around 0.27 t to 0.31 kg CO2e/kg. So what does this mean in practice?
It requires twice as little water as oat milk and 56 times less than almond milk. Production of the latter raises a great deal of doubt. It has been said that it can have a disastrous impact on the environment.
Also Read:
How to make potato milk?
Are you wondering how potato milk is produced? It might seem that creating this type of drink is very complicated. However, it's mostly water and potatoes, just like soy milk or hemp milk products.
The DUG potato milk also contains pea protein, maltodextrin, chicory, natural flavors and rapeseed oil. This product is also enriched with vitamins, including vitamin B12 and folic acid.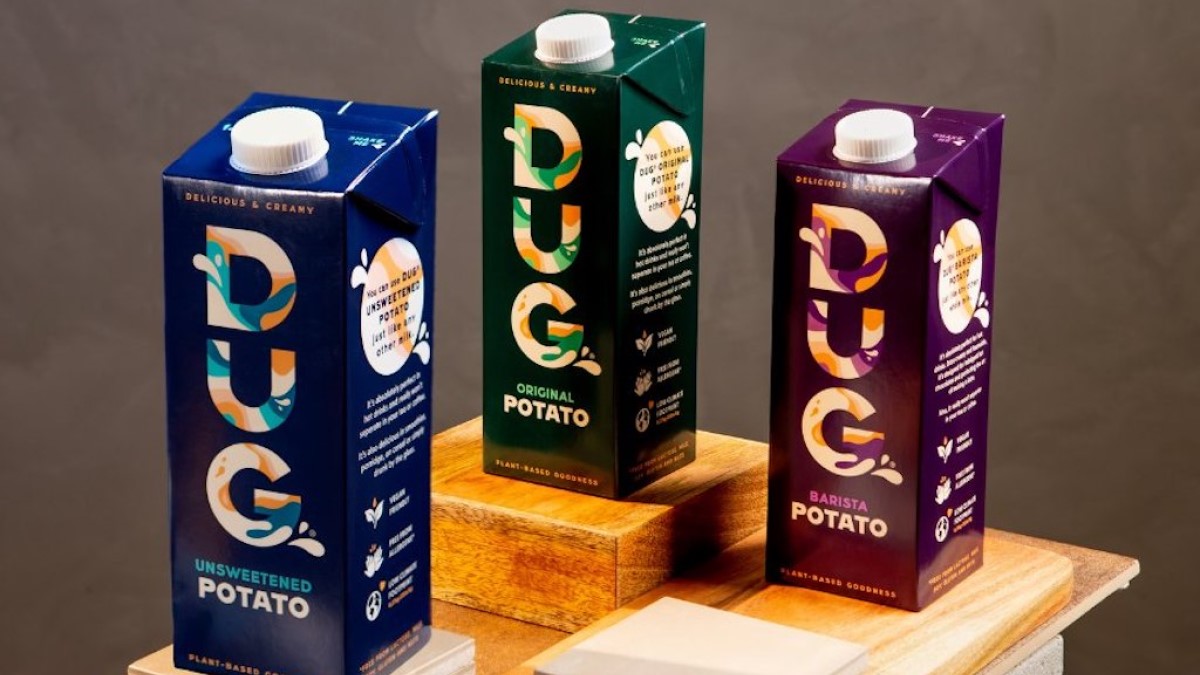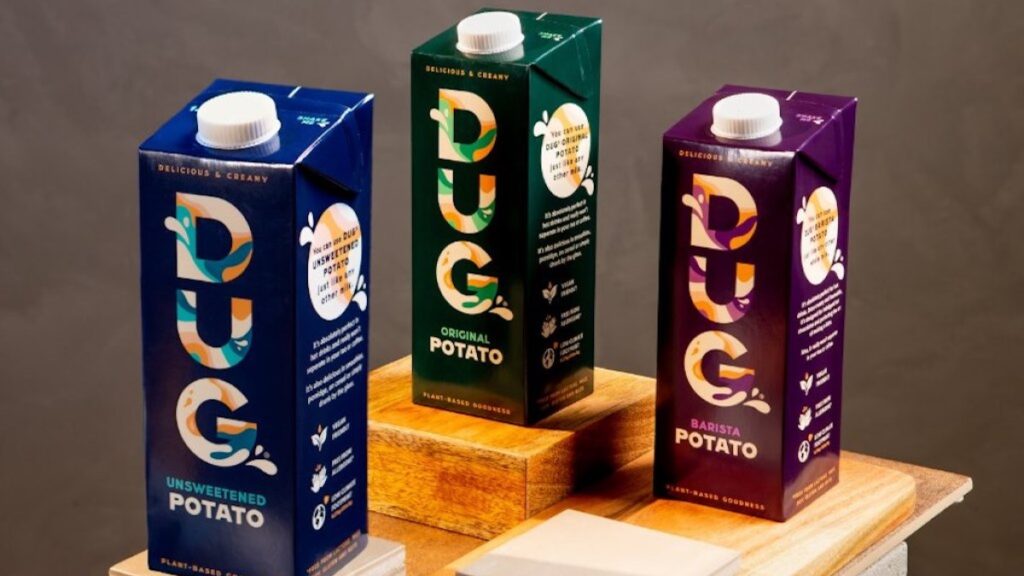 So, what's the best way to make potato milk at home? You need to blend boiled potatoes and water. Does it sound abstract? Here there is no great philosophy. For example, when you want to create milk from cashews, you have to blend the nuts and water.
But you need to do it in the right proportions, and it is best to soak the nuts beforehand so that they are easier to blend. Naturally, you can also add salt and sugar to this homemade milk. Some people also add agave syrup or some favorite flavor. You can experiment.
But most likely, homemade potato milk will have a different taste than store-bought. However, it doesn't mean that it is worse. So, if you know how to make potato milk, how about trying the homemade one first?
How to use potato milk?
So, what's the best way to use milk made from potatoes? Well, the same way as cow's milk or any other milk. You can safely consume it in oatmeal, coffee or simply by adding it as an ingredient in your favorite cakes. Plant-based beverages are simply an alternative to cow's milk and can be used for almost anything.
Naturally, it's worth remembering that we are used to the taste of cow's milk as a society, and it is not surprising to us. Vegetable drinks often taste pretty different. Potato milk will taste the same. This is why it's a good idea to try small amounts at first and experiment a little at a time. In the end, everyone will find their own tastes.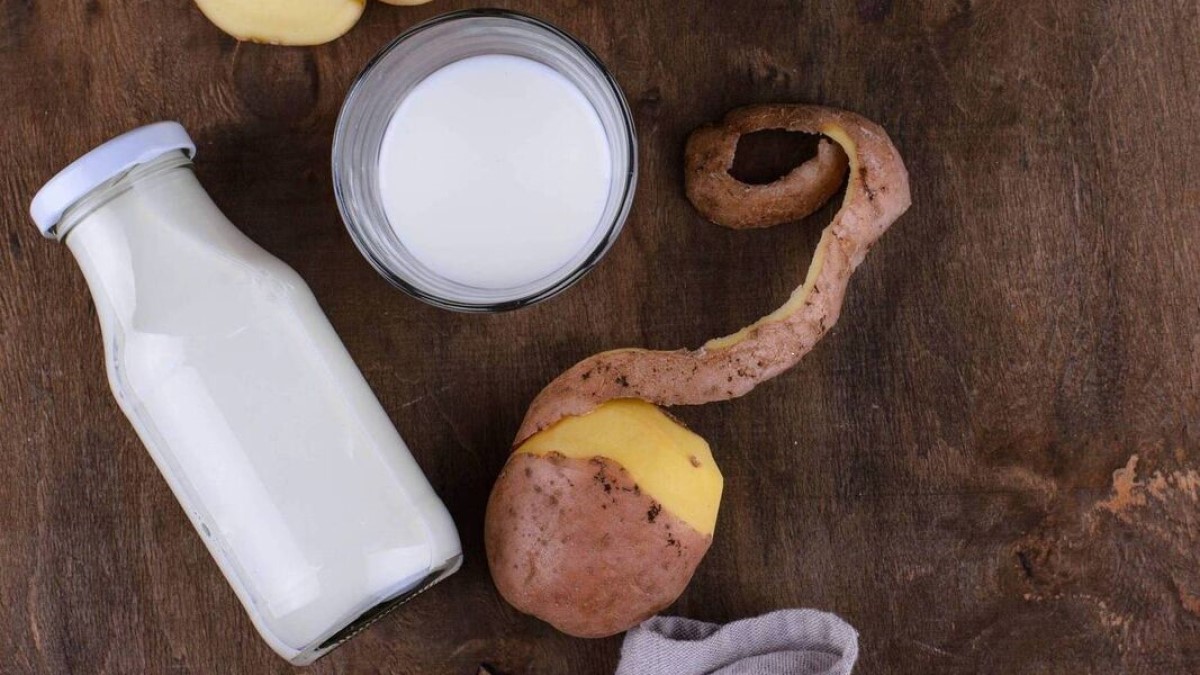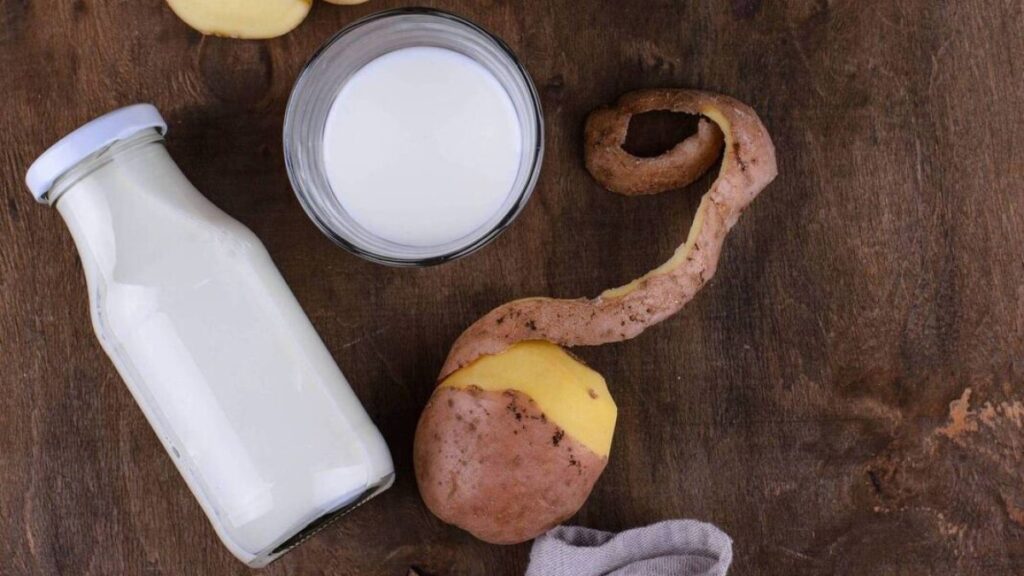 Contraindications for potato milk
Can anyone drink potato milk? It is important to remember that the potato is also a food allergen. Typically, an allergy coexists with proteins of other plants. So if you are allergic to potatoes or the starch in them, for example, then it is clear that milk from the potato will not be for you.
It must be admitted, though, that such allergies are relatively rare, and we often know about them because the potato is a very popular product used on a daily basis, particularly in our country.