Patients suffering from aphasia, lose partially or entirely their ability to speak and understand what is said. Specialists distinguish between different forms of aphasia. For example, in the case of Wernicke's aphasia, speech comprehension is primarily impaired. Which causes are behind the speech disorder, and what can those affected do?
Aphasia – what is it?
Aphasia is a speech disorder that arises as a result of brain damage. Various areas of linguistic communication can be impaired. This includes speaking, comprehension, reading and writing. The impaired areas and the extent to which they are impaired vary from person to person.
Specialists classify aphasia as an acquired disorder. That means: It is not congenital but rather is triggered by a disease in life. It is essential to know: Aphasics can only communicate with their environment to a limited extent. This does not automatically mean that they are mentally or psychologically handicapped.
Dysarthria, which, unlike aphasia, can be congenital, restricts speech due to a dysfunction of the muscles of the mouth, the lips and other organs that make speech possible.
How common is aphasia?
Overall, more than 2,000,000 people are living with aphasia in the United States. Adulthood aphasia is usually the result of a stroke. Every year, about 500,000 adults in United States deal with a prolonged speech disorder after a stroke.
Comparatively rarely are children and adolescents affected by the disorder. Each year, around 180,000 people under 15 years old are diagnosed with aphasia in the United States.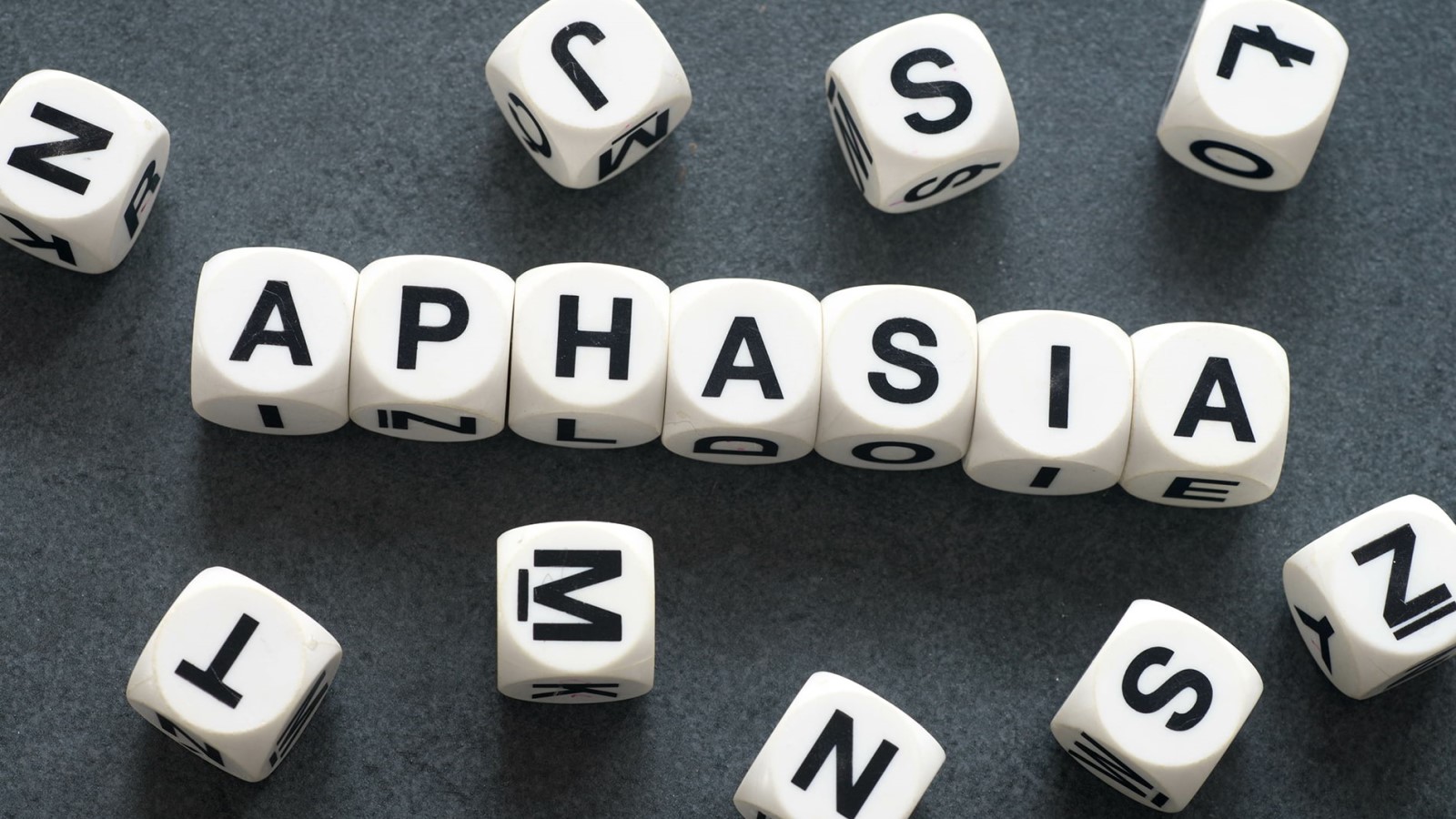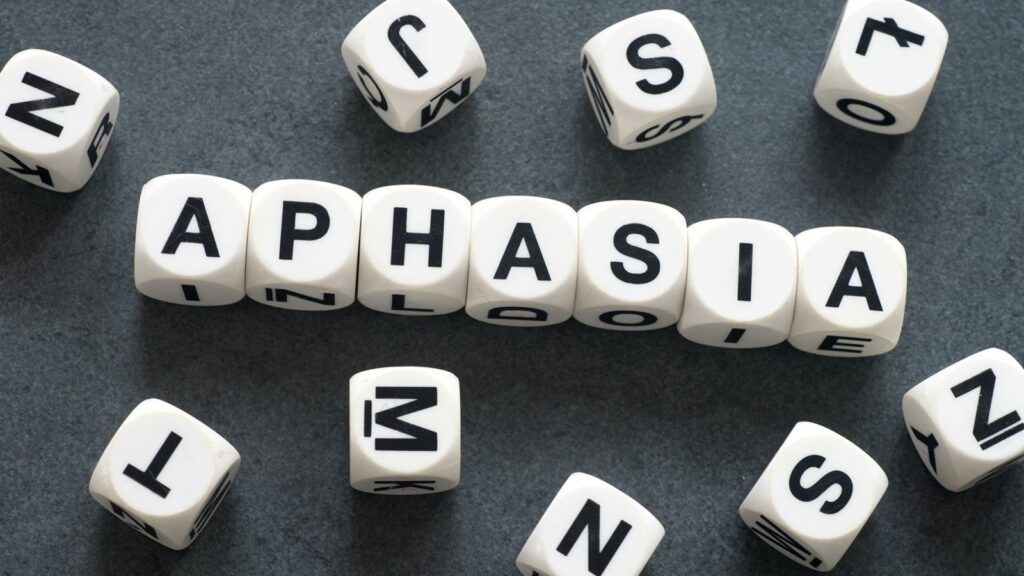 Symptoms of Aphasia
Aphasia is characterized by impaired speech. Symptoms affect different linguistic abilities, such as:
Speaking,
Comprehension,
Reading and
Writing
In each area, individuals with aphasia may be more or less impaired. Some have problems finding the right words. Others suffer a complete loss of speech and cannot even understand simple spoken words.
In most cases, symptoms of aphasia appear suddenly – as the direct result of brain damage, such as stroke. In the context of diseases characterized by progressive degradation of brain substances (such as dementia), however, a language disorder can also develop slowly.
All the symptoms that aphasics show in adults can also occur in children. However, speech disorders in children and adolescents may vary greatly from case to case. The impact ranges from a slight delay in language development to a complete loss of language, making language acquisition difficult and never reaching native language levels. Sometimes, linguistic impairments only become apparent years later – for instance, after children start school or when the demands of schooling increase.
Forms of aphasia
Doctors distinguish between different forms of aphasia depending on which part of the brain is damaged. Four main forms of aphasia are:
Broca's aphasia (obsolete: motor aphasia)
Wernicke's aphasia
Amnestic aphasia
Global aphasia
Each of these forms is accompanied by characteristic symptoms.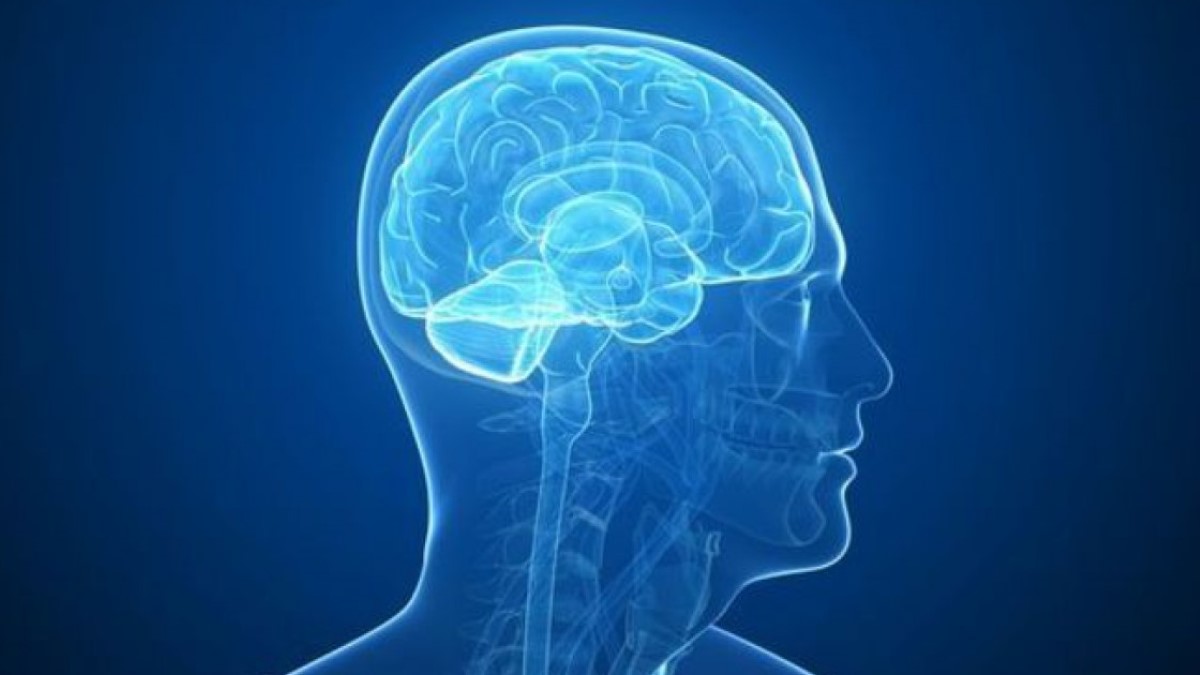 Broca's aphasia: Problems with language formation
In Broca's aphasia (formerly also known as motor aphasia), speech formation is mainly disturbed: affected persons have difficulties in actively producing speech. They hesitate when speaking and confuse sounds. They talk slowly and often make pauses between individual words. Sentences seem choppy and are often incomplete. Additionally, their speech comprehension may also be impaired.
The most important symptom of Broca's aphasia is agrammatism (Greek a = without, not): People with Broca's aphasia cannot form grammatically correct sentences. Their speech consists of short telegram-style utterances consisting of one to three words with a highly simplified sentence structure. The ordering of words often does not follow the grammatical rules of word order but thematic importance. Generally, those affected can read and write but have problems in these areas as well.
Broca's aphasia is due to damage that essentially affects Broca's speech center: This is located in the brain's frontal lobe, the so-called area 44, according to Brodmann.
Wernicke's aphasia: impaired speech comprehension
In Wernicke's aphasia (also known as sensory aphasia), language comprehension, in particular, is impaired. Those affected find it difficult to understand even simple spoken words. Speech formation may also be disturbed.
Individuals with Wernicke's aphasia cannot express themselves precisely in speech and say what they actually mean. When they speak, they mix up words or individual sounds. Entire sentences are often incorrectly structured or strongly interlaced, making it difficult for the other person to grasp the meaning.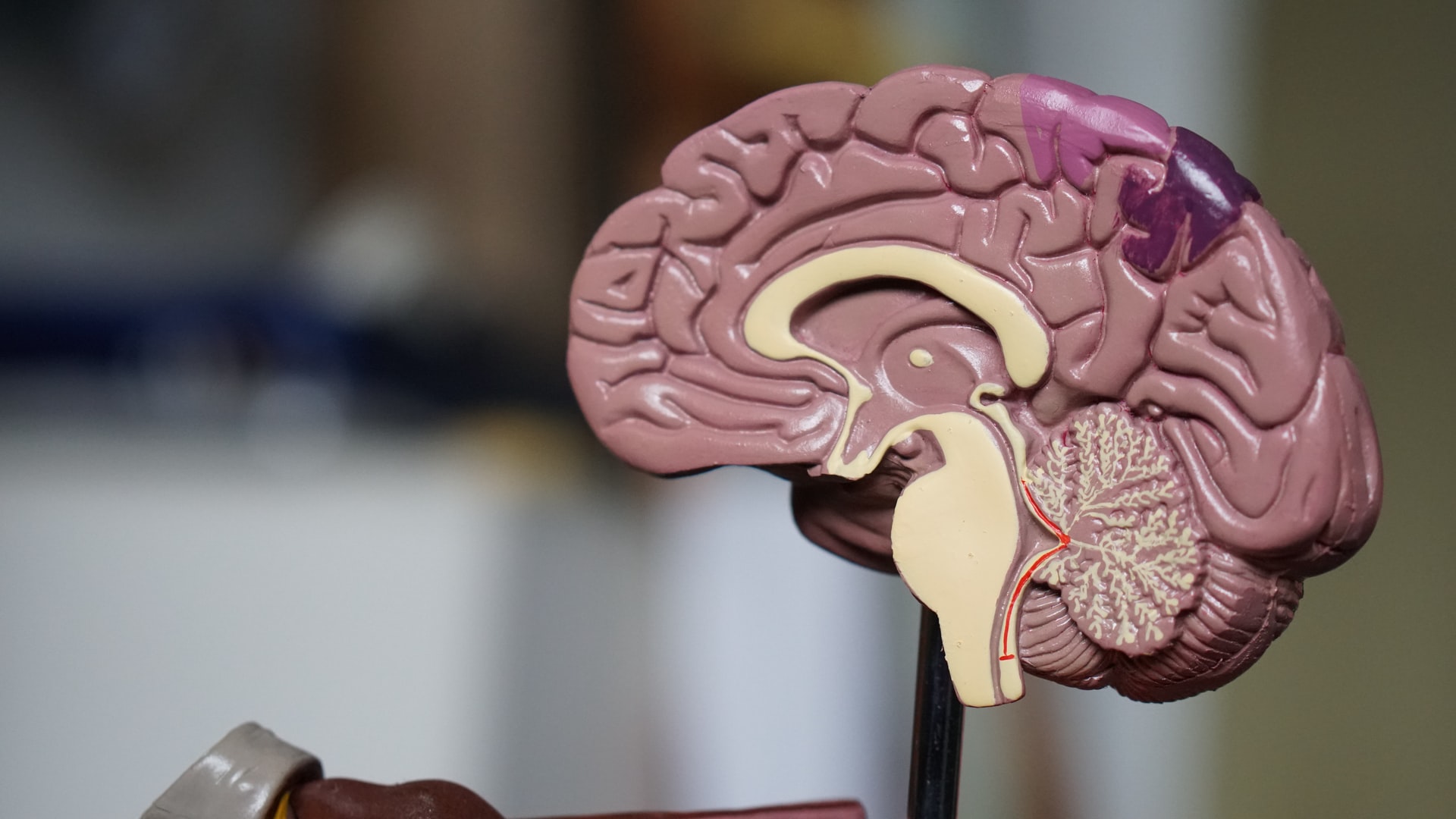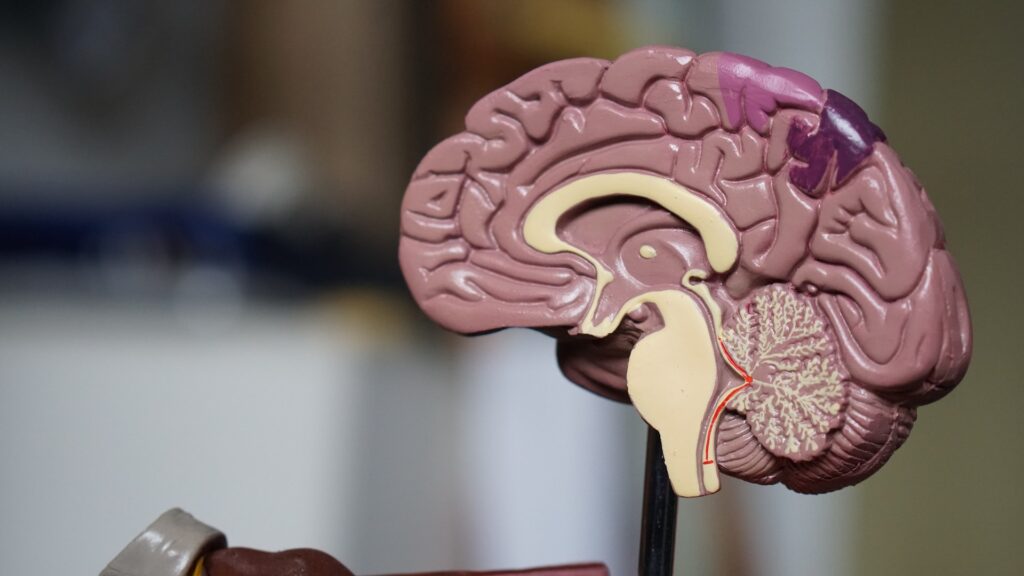 The typical symptoms of Wernicke's aphasia are:
Paragrammatism: The formed sentences are often strikingly long, with sentence parts incorrectly connected or simply breaking off. Doubling sentence parts and inserting meaningless utterances are also typical.
Paraphasia: The sound structure of words may be altered, for instance, because the affected person rearranges, omits or adds sounds (e.g. "Tamm" instead of "Stamm", "Vergebrecher" instead of "Verbrecher"). On the other hand, some patients confuse word meanings and thus use the wrong words (for example, "weight" instead of "lead") or non-existent words.
Wernicke's aphasia is mainly due to damage in the so-called Wernicke's speech center: This lies in the upper temporal lobe of the brain.
Amnestic aphasia: Word finding disorders are typical
Word-finding disorders are typical for amnestic aphasia. A word finding disorder results in major pauses in speech or sentence breaks in the otherwise almost normal flow of speech. Individuals with such speech disorders often develop strategies to replace the missing words with circumlocutions. Usually, affected persons can understand spoken words well and read and write mainly without restriction.
In amnesic aphasia, an area of the lower temporal lobe at the transition to the parietal lobe is often damaged. However, this type of speech disorder cannot always be assigned to a specific brain region.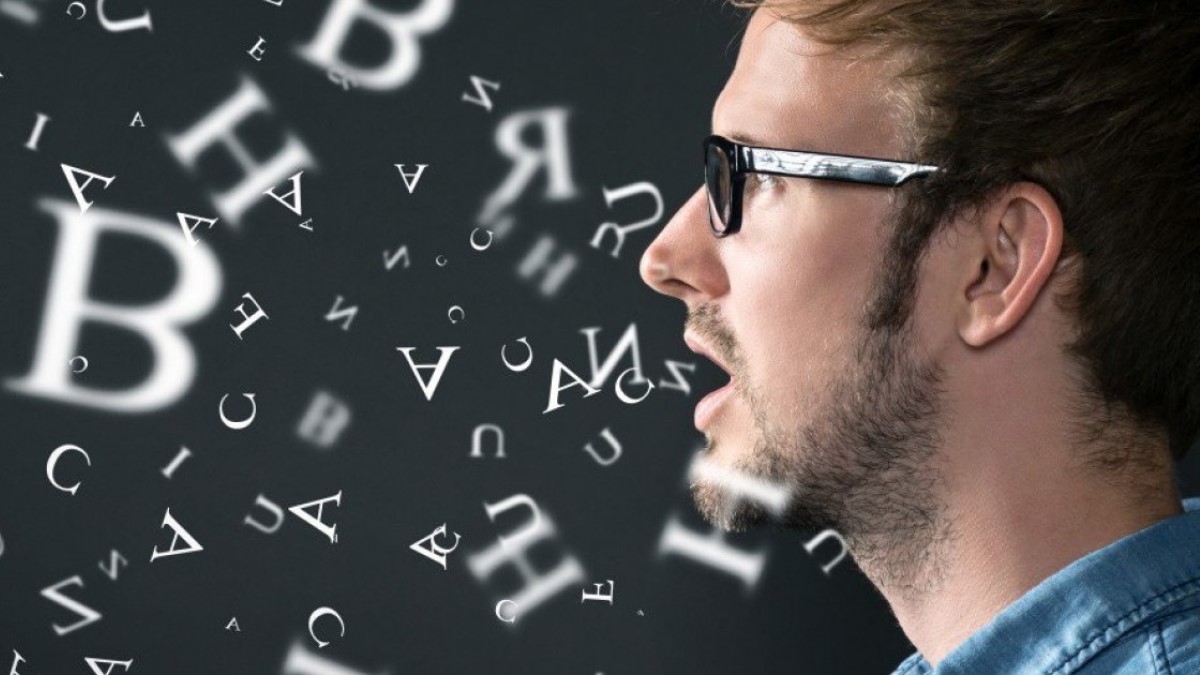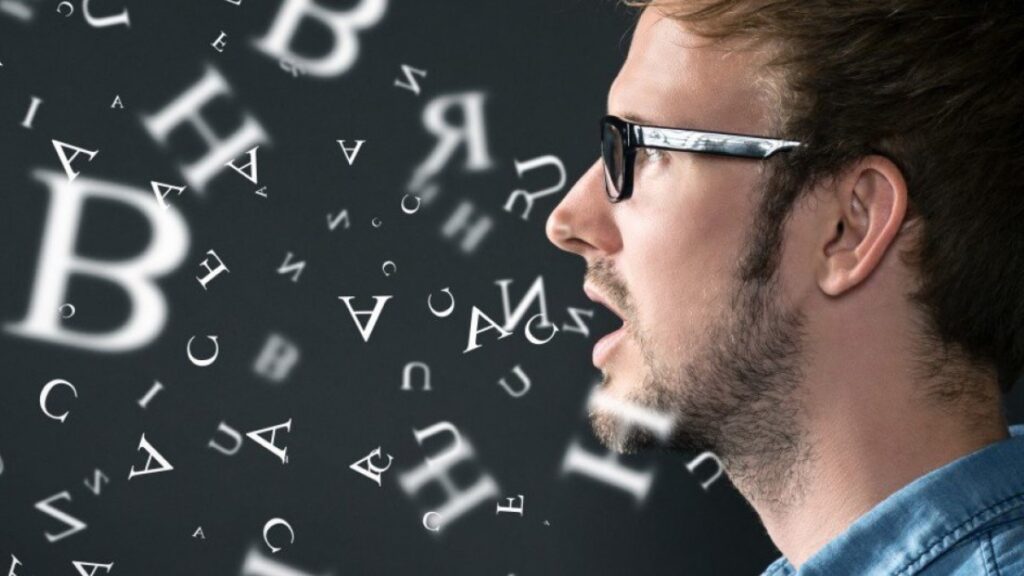 Global aphasia: particularly severe speech disorder
Global aphasia represents the most severe form. The disturbance is so pronounced that linguistic communication is almost impossible. Speaking, writing and reading, and understanding language are severely impaired.
Typical of global aphasia are speech automatisms. Persons with aphasia often repeat form-rigid utterances that have no communicative purpose and make no sense in context. In addition to these automatisms, many patients are hardly capable of linguistic expressions.
The understanding of language is massively disturbed. This affects mostly all components of the language system, such as:
Vocabulary (lexis),
Meaning of words (semantics),
Sentence structure (syntax) or
Sound formation (phonology)
As well as all types of linguistic performance (speaking, writing, understanding, reading). Frequently, patients can only understand simple sentences at most.
Global aphasia results from very extensive damage to the brain. Affected are parts of the frontal, temporal and parietal lobes.
Special forms
More rarely, other forms of aphasia occur:
Conductive aphasia (also: post-speech aphasia): Language comprehension and spontaneous speech usually function relatively well. Repeating words or sentences, however, is strongly impaired.
Transcortical sensory aphasia: this special form largely corresponds to Wernicke's aphasia. However, affected individuals have a strong tendency to constantly repeat individual sounds, syllables, and words or phrases and to repeat words or phrases of others.
Transcortical-motor aphasia: symptoms are similar to Broca's aphasia; however, sufferers have good speech comprehension and can repeat what they hear.
Aphasia: Causes
An aphasia results from damage to the brain. Such brain damage can have different causes. For adults, stroke is a common cause of aphasia. During a stroke, blood flow to a part of the brain is disturbed. This part does not receive enough oxygen anymore, so brain cells die.
In contrast, a traumatic brain injury is often the cause in children. Traumatic brain injury is a head injury caused by a fall or a blow, for instance. Traumatic brain injury can also cause aphasia in adults. Approximately 10 out of every 100 aphasias in adults are due to traumatic brain injury.
A brain tumor is the cause of speech disorder in about seven percent of all aphasics. Approximately 80 out of 100 of all aphasias result from a stroke.
Other possible causes of the disease are:
A slowly progressive loss of brain substance (brain atrophy), which may occur in dementia, for example,
Cerebral hemorrhages,
Diseases of the central nervous system (such as multiple sclerosis),
Inflammatory processes in the brain, or
A lack of oxygen supply to the brain tissue (hypoxia); can occur, for instance, due to cardiac arrest, a severe allergic reaction, or shock.
Overview of possible causes of aphasia:
Stroke
Traumatic brain injury
Brain tumor
Brain hemorrhage
Diseases of the central nervous system
loss of brain substance, for example, in dementia
Inflammatory processes in the brain
Oxygen deficiency in the brain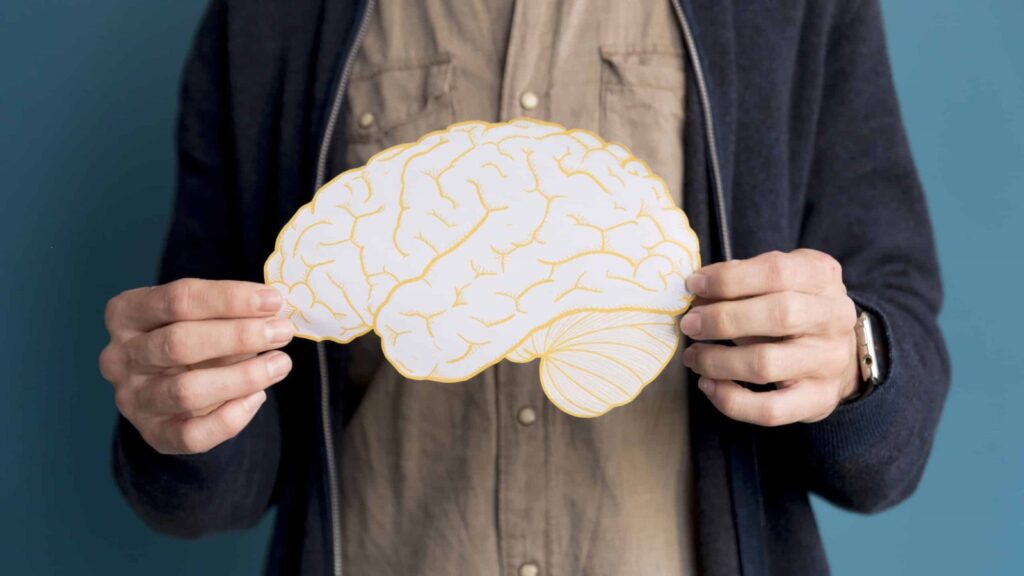 Aphasia: Diagnosis
In the case of aphasia, the doctor (usually with neurological specialization) initially makes a first picture of the linguistic abilities. Interesting are, for instance, speech production, fluency or general vocabulary and related errors. What is important here is that the examination excludes other disorders that can also impair speech. This includes, for instance, dysarthria, in which people are unable to control speech movements (for example, in the context of Parkinson's disease).
To assess the severity of aphasia more precisely and to be able to classify it into one of the forms, different tests are available. With the so-called token test, patients are verbally instructed to select 1 to 2 tokens of a certain color, form and size from 10 to 20 different tokens. This test indicates with an accuracy of about 90 percent whether there is an acquired speech disorder resulting from brain damage.
The so-called Aachen Aphasia Test (AAT) is often used to diagnose more precisely. This test makes it possible to determine the various forms of aphasia and their respective severity. Furthermore, this test is also suitable for accompanying therapy to assess whether the treatment is making progress. With the Aachen Aphasia Test, the physician tests the performance of:
Repeating
Writing
Reading
Naming
Speech comprehension
The brain damage can also impair other abilities, such as perception and intelligence.
Aphasia: Therapy
Treatment of the underlying condition depends on what caused the aphasia. The therapy of the actual aphasia belongs in the hands of a speech therapist. One of the goals of speech therapy is to improve communication in everyday life. Various measures can be used for this purpose.
Following a stroke or craniocerebral trauma, many affected persons are initially barely able to express themselves. In such cases, speech therapy aims to reactivate speech performance. Speech therapy uses a variety of methods to achieve this. For example, motivating the aphasic person to repeat automated word sequences (days of the week, number sequences) or concepts.
The contents of the therapy also depend on which linguistic ability is impaired. If, for instance, the language disorder mainly affects the area of speech production, practice is mainly given in constructing grammatically correct, basic sentences.
If therapy is already advanced, the goal is to transfer the language performance achieved so far to everyday communication requirements. Aphasia treatment in this phase often takes place in groups to facilitate this. Affected persons can train their skills in role-plays and small dialogues.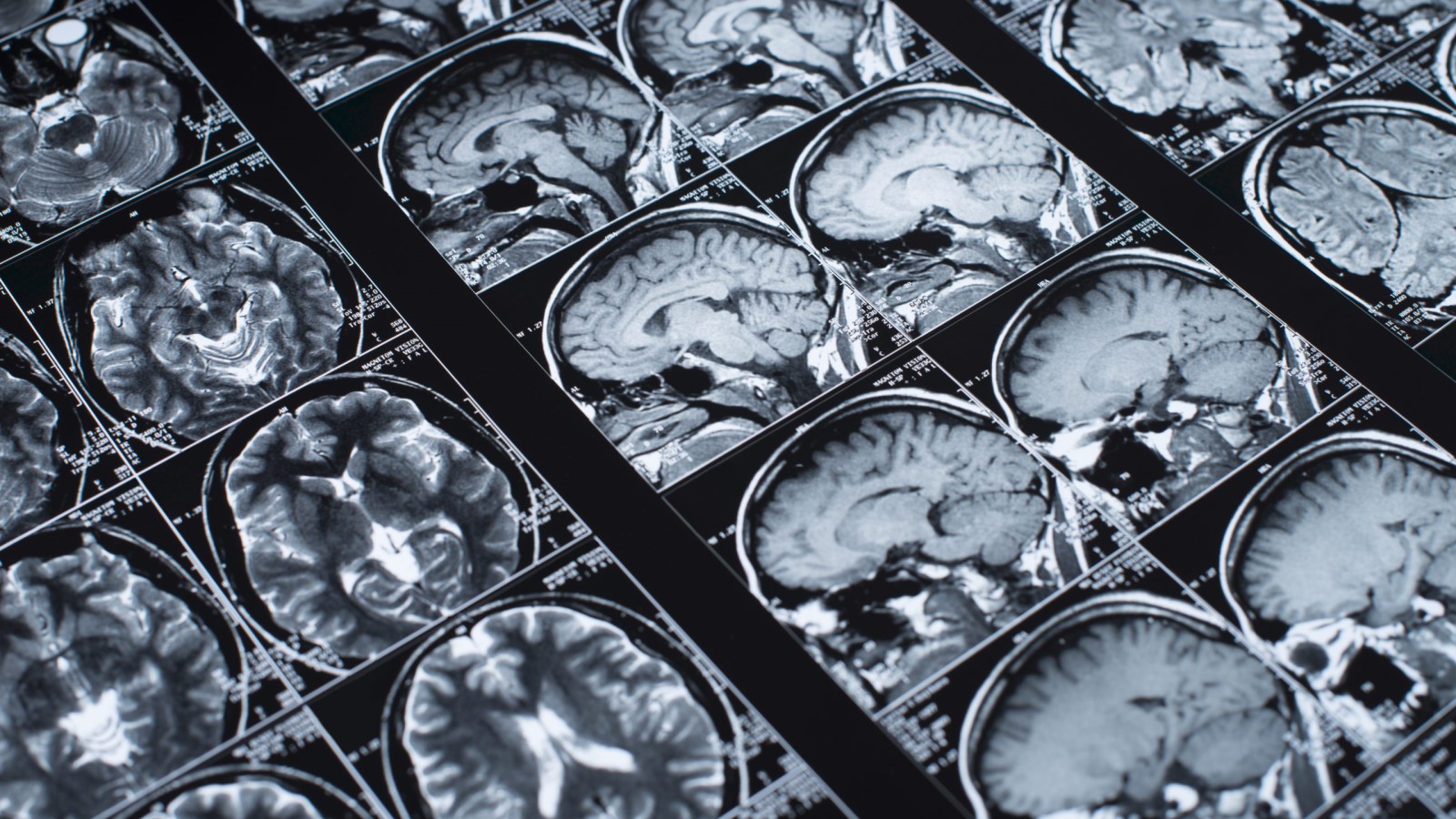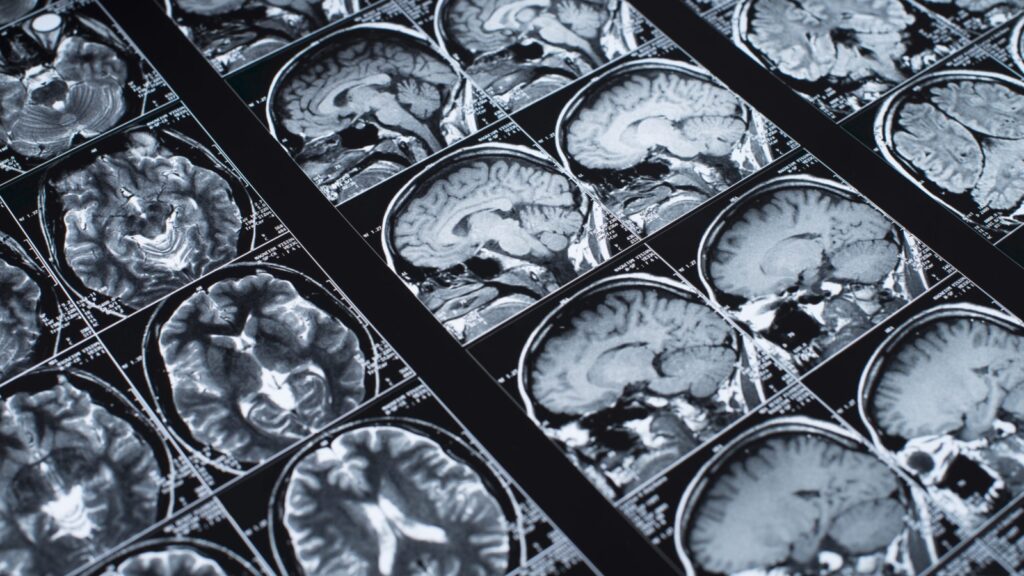 Further treatment option: Rehabilitation for aphasia
Rehabilitation can also be ordered in the context of aphasia. In this case, intensive speech therapy, for instance, in a specialized neurological clinic, can be performed both as an inpatient and outpatient. Likewise, therapy for other (neurological) symptoms can be provided simultaneously. Potential therapy measures during rehabilitation include:
Physiotherapy (for example, in case of movement restrictions or paralysis)
Ergotherapy (training sessions aimed at general tasks in everyday life)
Neuropsychological therapy (improvement of memory and attention)
Physical therapy (baths, massage or electrotherapy)
Also Read:
Aphasia: Help and tips for relatives and affected persons
Especially in the early stages of the disease, those affected are often irritable, antsy and overwhelmed. Relatives should, therefore, not exert pressure and ensure an understanding environment. People with the disease must be able to overcome their fears of speech and language. It may also be helpful if relatives are involved in the therapy to understand the disease.
Further important tips that relatives should observe in everyday life with aphasics:
Talk in normal, familiar language.
Allow the person affected to finish speaking and always maintain eye contact.
Remain patient and treat the person with aphasia at eye level.
Don't correct what has been said.
Provide a pleasant and quiet environment; turn off sources of disturbance such as the television or music.
In cases of pronounced illness and speech disorders, phrase clear sentences which can be answered with yes or no.
Communication with supportive gestures and facial expressions can also be helpful for relatives and patients.
Both patients and their relatives often find it helpful to talk to other people who suffer from the disease. A visit to a self-help group is recommended for this purpose.
The development of aphasia
How aphasia progresses depends primarily on the type and severity of the causal damage to the brain and the age of the person affected. In most cases, aphasia begins suddenly after acute brain damage, for example, after a stroke.
In many cases, the language problems improve within the next few weeks. However, the condition can also last longer or develop slowly. In this case, particularly intensive and long-term speech therapy is necessary.