Have you got any imperfections and want to cover them with a good foundation? Did you buy a product that you thought was perfect but in reality, you realized that it doesn't suit your complexion?
That's normal, and you're not alone! Selecting a foundation can be more complicated than it sounds because, based on your skin type and complexion, you will need to choose a certain type of foundation that suits your skin type and is also absorbed in the right way.
Steps to choose the right makeup foundation
First, you have to test the product directly on your face to buy the right shade. You might have tried it on your hand or arm, but these body parts often have a slightly different undertone than the face, which can be misleading.
Furthermore, choosing the right foundation is also influenced by the type of skin you have: there are five main skin types (normal, dry, oily, combination and mature), and for each one, you'll have to prefer a certain product texture.
If you have normal, blemish-free skin with a compact texture, you're in luck: you'll be able to choose from a wide range of products, and you'll only have to select the right shade. If your skin is oily, has acne, imperfections, discoloration and enlarged pores, you will need to focus on buying specific products such as oil-free, loose powder or compacts.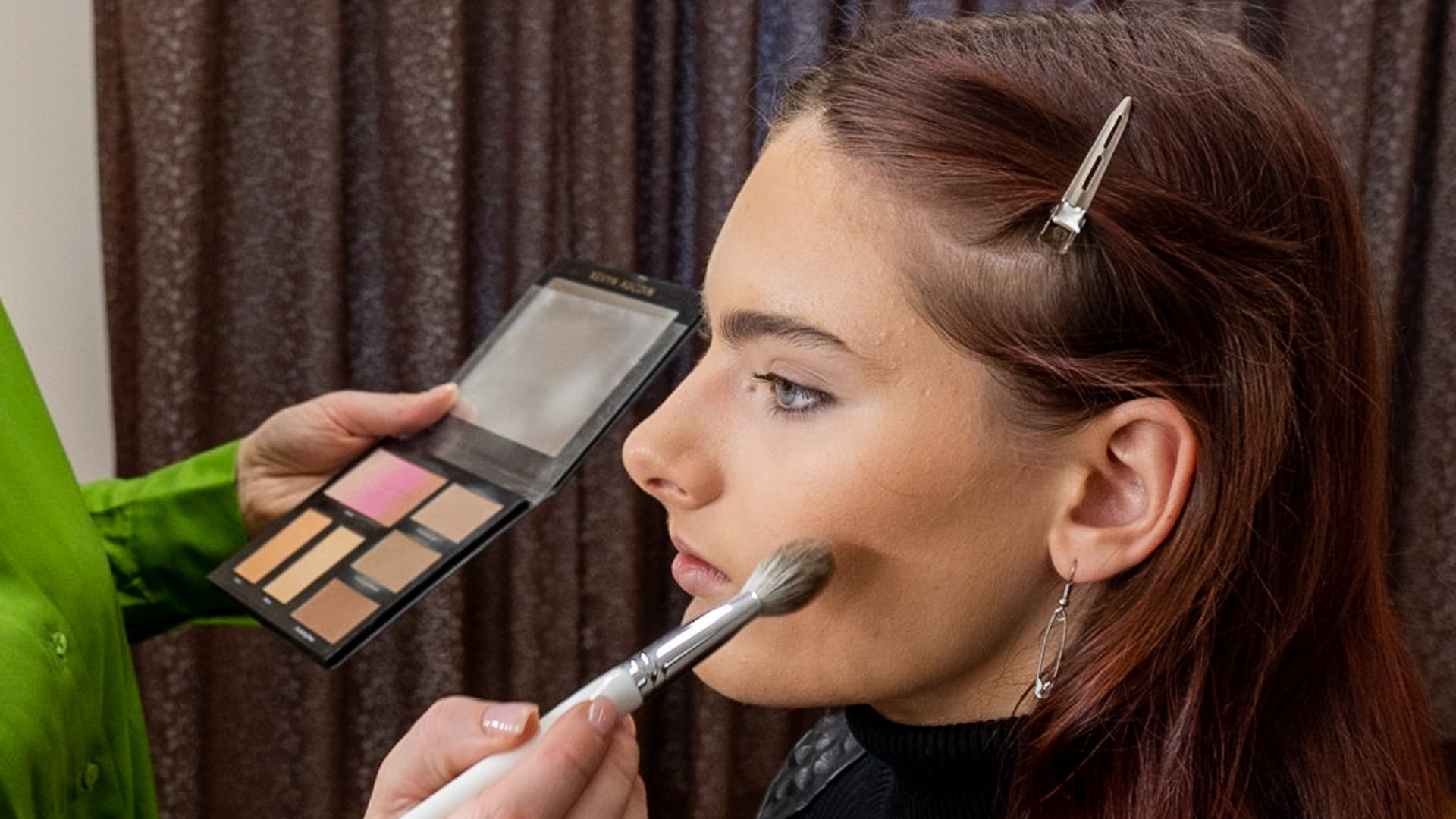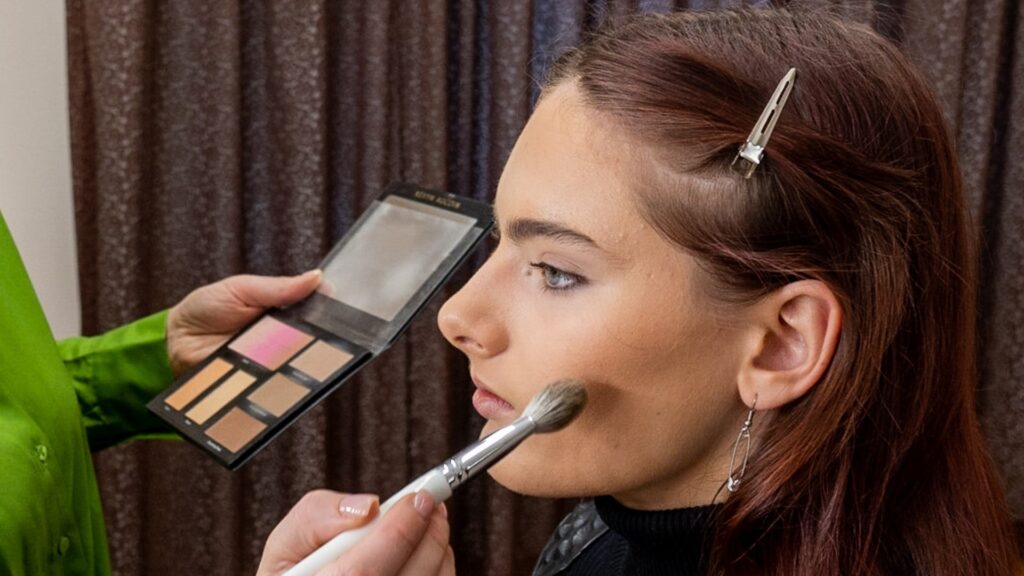 Such natural cosmetics are designed specifically for these skin types and will help treat imperfections. If you love liquid foundations, go for a water-based foundation or purchase cosmetics from brands that create fat-free fluids or are enriched with anti-imperfection components.
If you have particularly dry skin that tends to flake, the best product is undoubtedly a fluid, in mousse or cream. Suppose the skin is mixed and therefore has areas that tend to be dry and others full of imperfections.
In that case, you can prefer different products depending on the section of the face where you will apply them, or purchase a water-based foundation and add a few drops of moisturizer to enrich the formula.
Finally, if you have mature skin, all cream products or fluids are ideal for you, which are rich and very moisturizing. Let's see together in more detail the different types of foundations available on the market and how to choose the most suitable product for you!
Choose the color of the foundation
In choosing the right foundation color (just as happens with lipstick), you'll first need to understand what the undertone of your complexion is, in addition to your skin color. Your foundation should always be the same tone as your skin or a half tone lighter.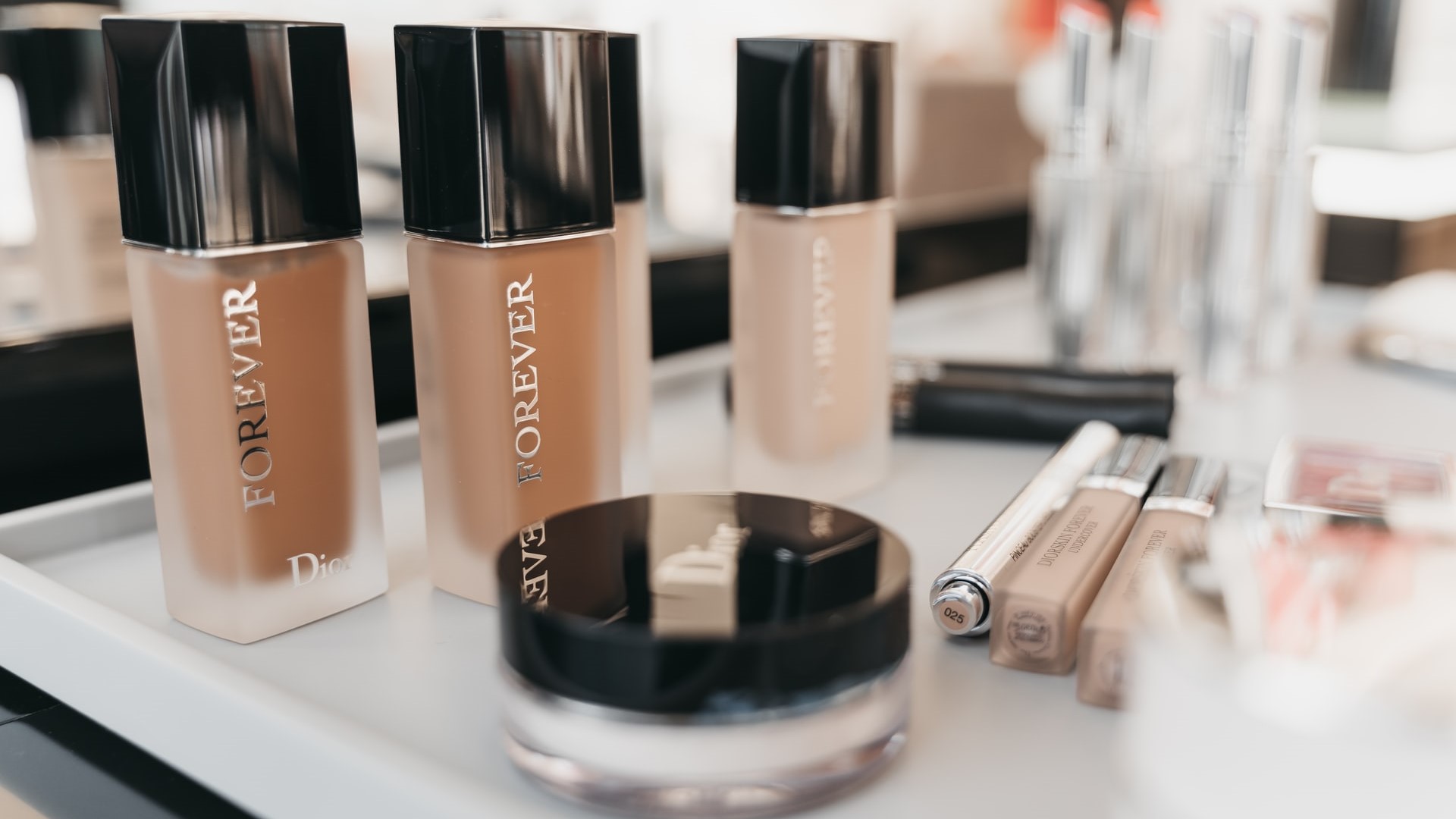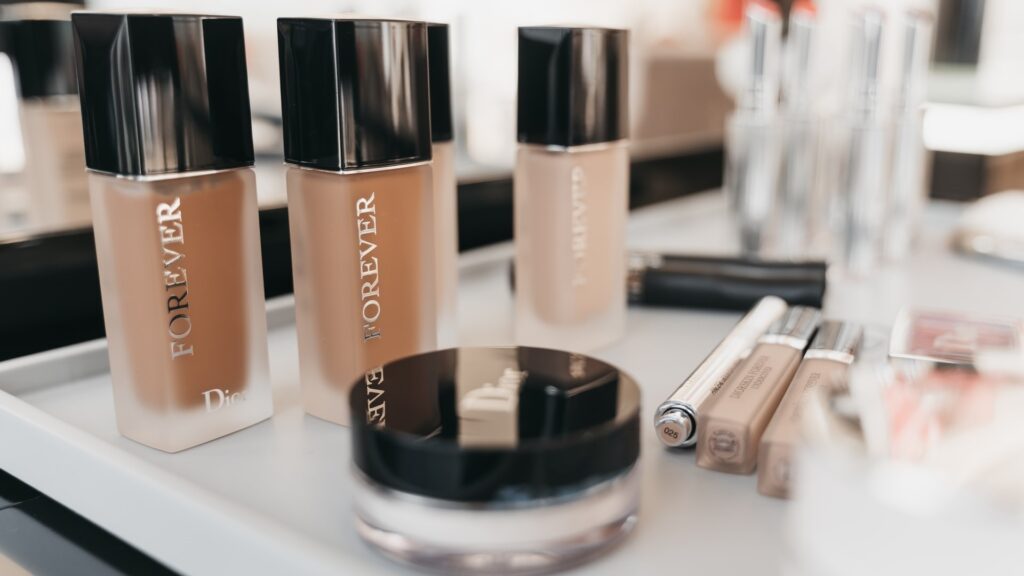 The foundation should not "tan" and darken the face; it should uniform it, covering imperfections and making the complexion more compact. There are several foundation colors, but generally speaking, the color spectrum ranges from pink to yellow, with various shades and tips of other colors.
Anyway, before going ahead with the various tests to find the color of your foundation, you have to analyze your skin undertone. Looking at the veins on your wrist, you will be able to spot different colors:
if your veins are entirely blue, you have a neutral undertone; therefore, your foundation can also be neutral (the classic "skin-colored" beige!)
If the veins are blue/purple, you have a cool undertone. In that case, it is better to go for foundation colors with a pinkish hue.
If your veins are green/blue, your skin undertone is warm. For this shade, go for beige or golden foundation tones.
After identifying your undertone, you may explore various shades in that hue (pink, beige-gold or neutral beige). Besides the undertone, keep your skin tone in mind. Again, three macro groups can be identified: light, medium, and dark. Find the right balance between undertone and skin tone for an optimal result.
Test the product on the jaw since, as we said, other parts of the body, such as the hand or wrist, have a completely different color than the face!
The Right Texture for Your Skin Type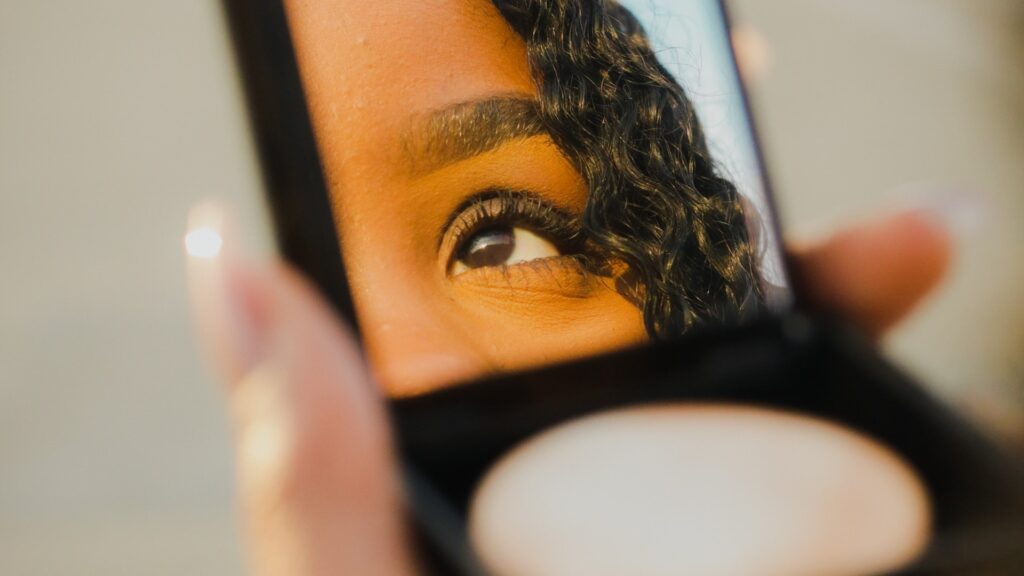 As you may have guessed, skin type is quite crucial in choosing the perfect foundation. Not only this, but this factor will also be essential when selecting the texture. Generally speaking, in this market, you will be able to find four main ones:
Fluid foundation
Fluid, pigmented, and easy to apply and spread. These types may be suitable for different skin types based on the ingredients and formulation. If you have imperfections and skin blemishes on your face, you should buy oil-free foundation or a product with high coverage; if you have an oily skin that tends to polish easily but you do not need skin correction, the best is certainly all those water-based cosmetics, lightweight on the skin and very comfortable during the day.
Compact foundation
Cream, in stick or pressed powder form, is easily modulated to obtain different levels of coverage. This texture category generally includes very high coverage foundations designed for combination or oily skin. However, ,you will have to pay special attention to the formulation even in this case.
If the cream or stick version is enriched with oils or silicones, you should prefer the dry version. Compact foundations are generally sold in a package similar to that of a powder or lipstick and can be applied with a sponge, your fingers or using a kabuki (a short brush with hard bristles and compact ideal for powders)
Mousse foundation
Rich, silky texture, somewhat airy, matt finish and covering. This formulation is ideal for those who have rather dry or mature skin. Indeed, within it are generally present oils and highly moisturizing ingredients that give it a soft and enveloping texture. Again it is possible to modulate the product to obtain coverage more or less high according to the need.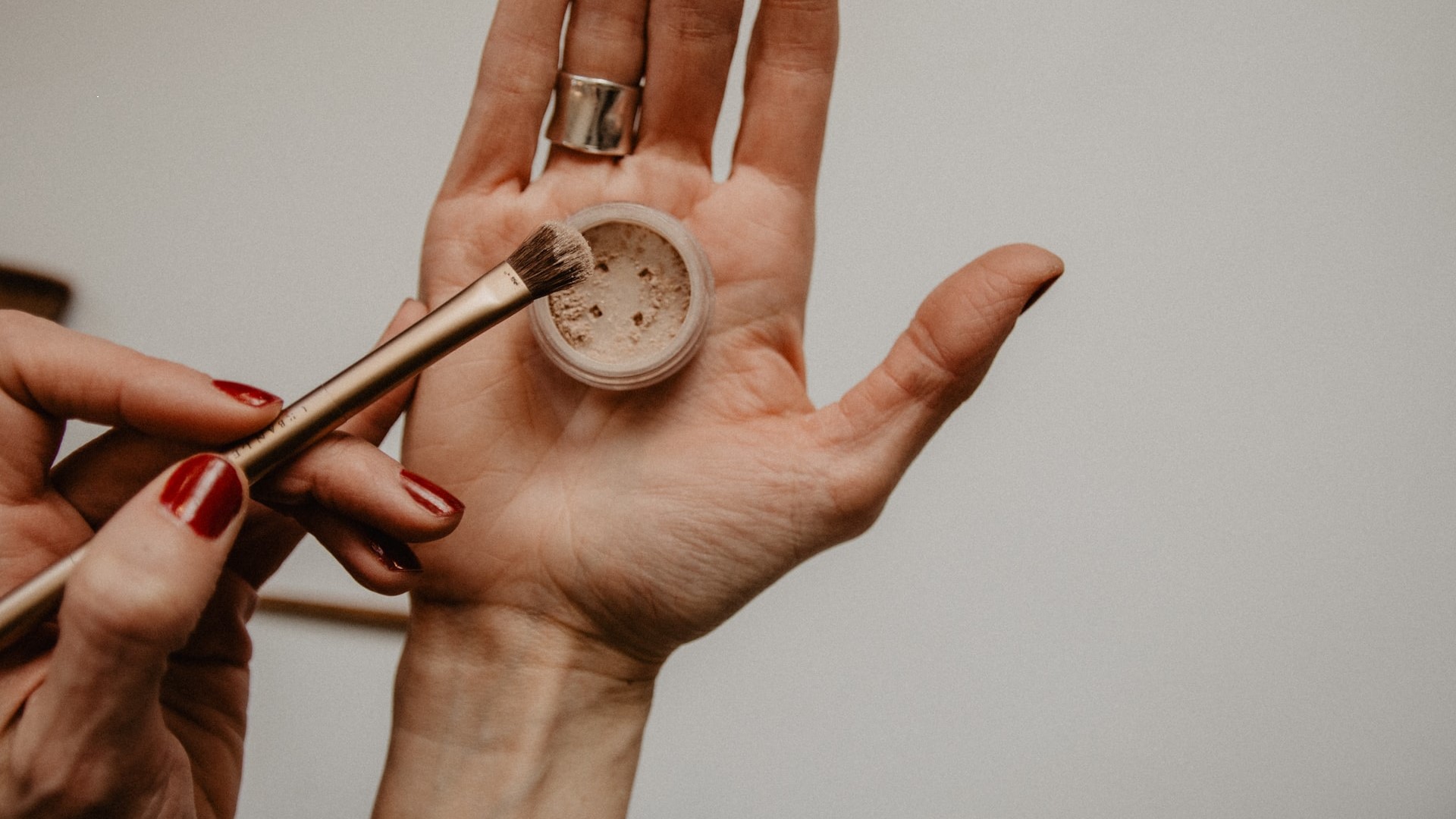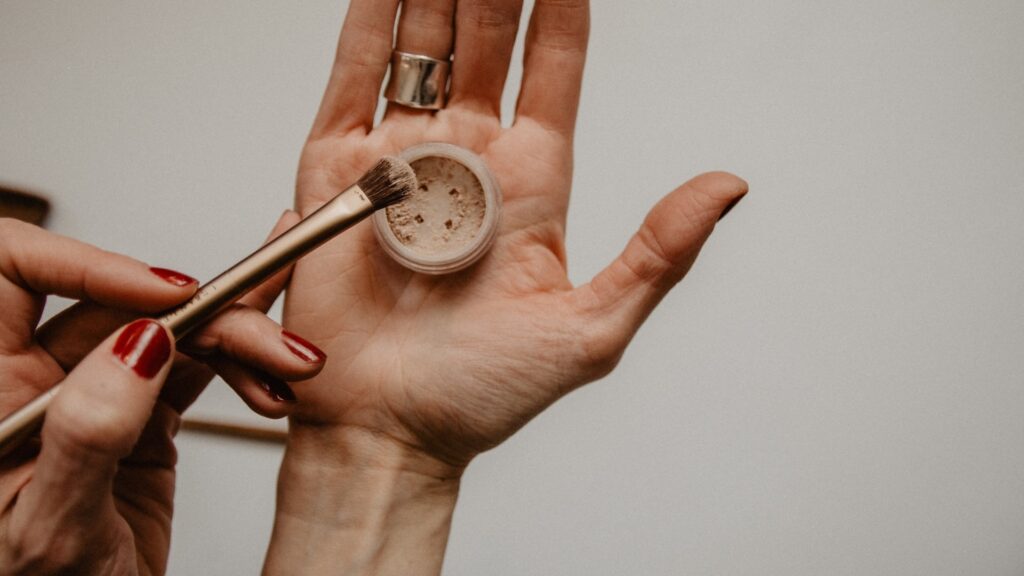 Powder foundation
Loose or compact, lightweight on the skin, modular and easy to apply. Among the powder, foundations are those made with mineral INCI 100% green, with no parabens or silicones. But sometimes, these foundations are enriched with natural elements (almond oil, shea, vegetable butters, etc.), making them unsuitable for oily, combination or acne-prone skin, for which they are specially created and designed.
So, if you tend to polish your face frequently, this product will be perfect; not only due to the pigmentation of the powder you can easily layer it on your face to minimize any discoloration or skin blemishes; you will be able to apply it using a brush with compact bristles that will allow you to distribute it evenly on the face, matte get a tidy and perfect look even during the hot summer days.
The season can also influence the choice of foundation
While buying a foundation, you may have wondered if the product is suitable for all seasons. To begin with, you will have to evaluate the shade. In point of fact, during the summer, you tend to have a darker and more golden complexion.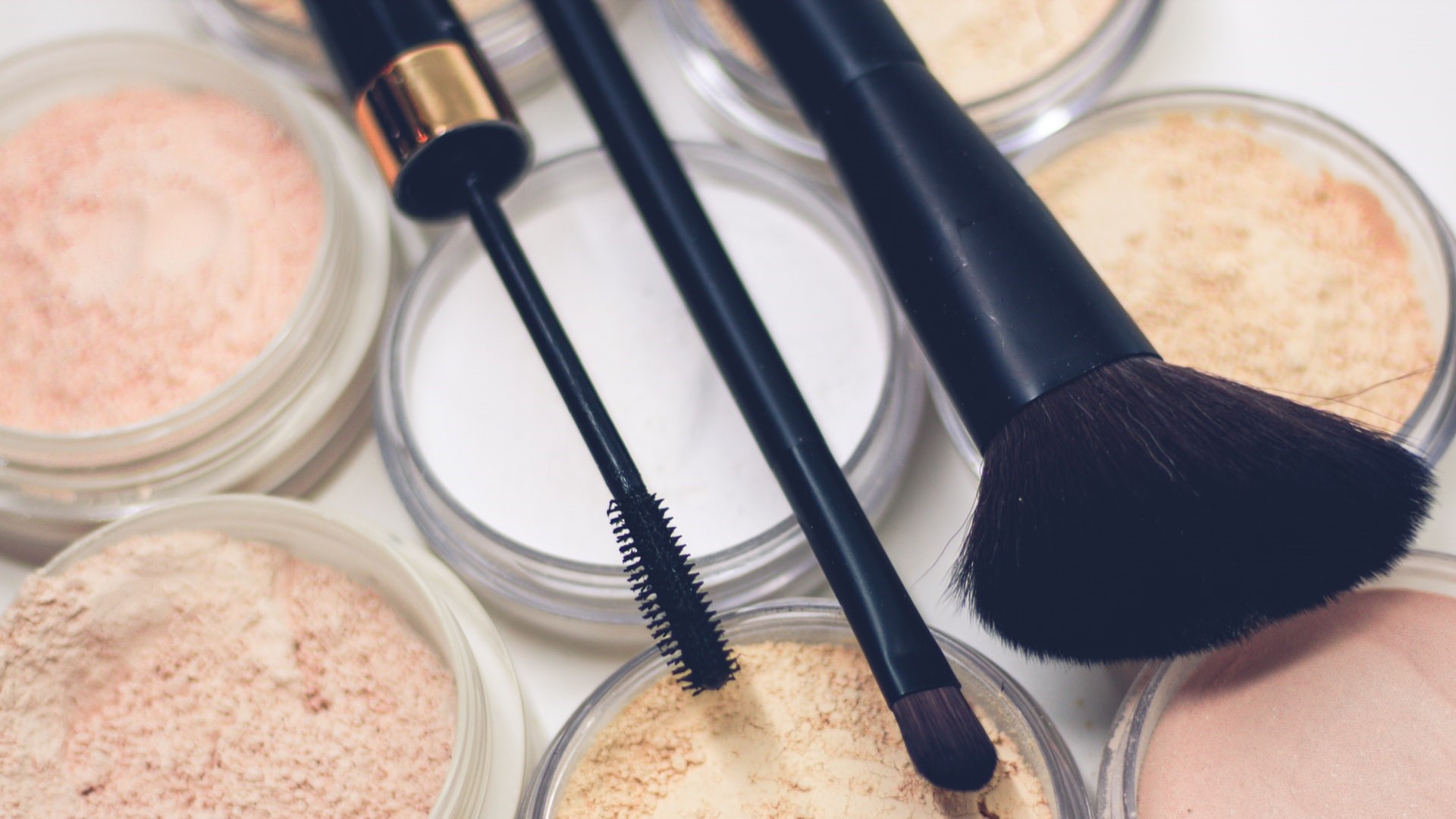 Thus, the cosmetics purchased during the winter might be too light. Not only this, but during the hot season, it is more advisable to wear products with a protection factor. In fact, this factor plays a dual role: to even out the complexion and protect the skin from the action of UVA and UVB rays.
Concerning seasonality, yet another aspect you should pay attention to is the texture. Indeed, it is preferable to wear light foundations during summer that do not make you feel heavy.
So, suppose during the winter you apply a cream or mousse product. In that case, this could be too uncomfortable when the temperatures rise. Nevertheless, although you don't always pay attention to it, fluid foundations might also have different textures.
There are water-based or oil-free foundations that are particularly suitable for those who have few imperfections. However, they might be more comfortable during the summer than those that contain fat.
Generally speaking; however, it's advisable to prefer free powder foundations. This will mattify the areas where unsightly shine generally appears (forehead, nose and chin) while still evening out the complexion without weighing the skin down.
On the other hand, during winter, it is preferable to use compact foundations in mousse and fluids (with a denser texture) able to withstand the cold temperatures while guaranteeing excellent coverage. Lastly, as a general suggestion, there is that of experimenting with as many formulations as possible to identify, from season to season, what best suits your skin.
Natural light foundation
You may have walked into a cosmetics store, tested the foundation on your hand or face to choose the shade and, once back home and put it on; you realize that the chosen color is too light or too dark for your complexion. This occurs because the artificial lights placed inside the premises do not allow you to get a true view of the shade.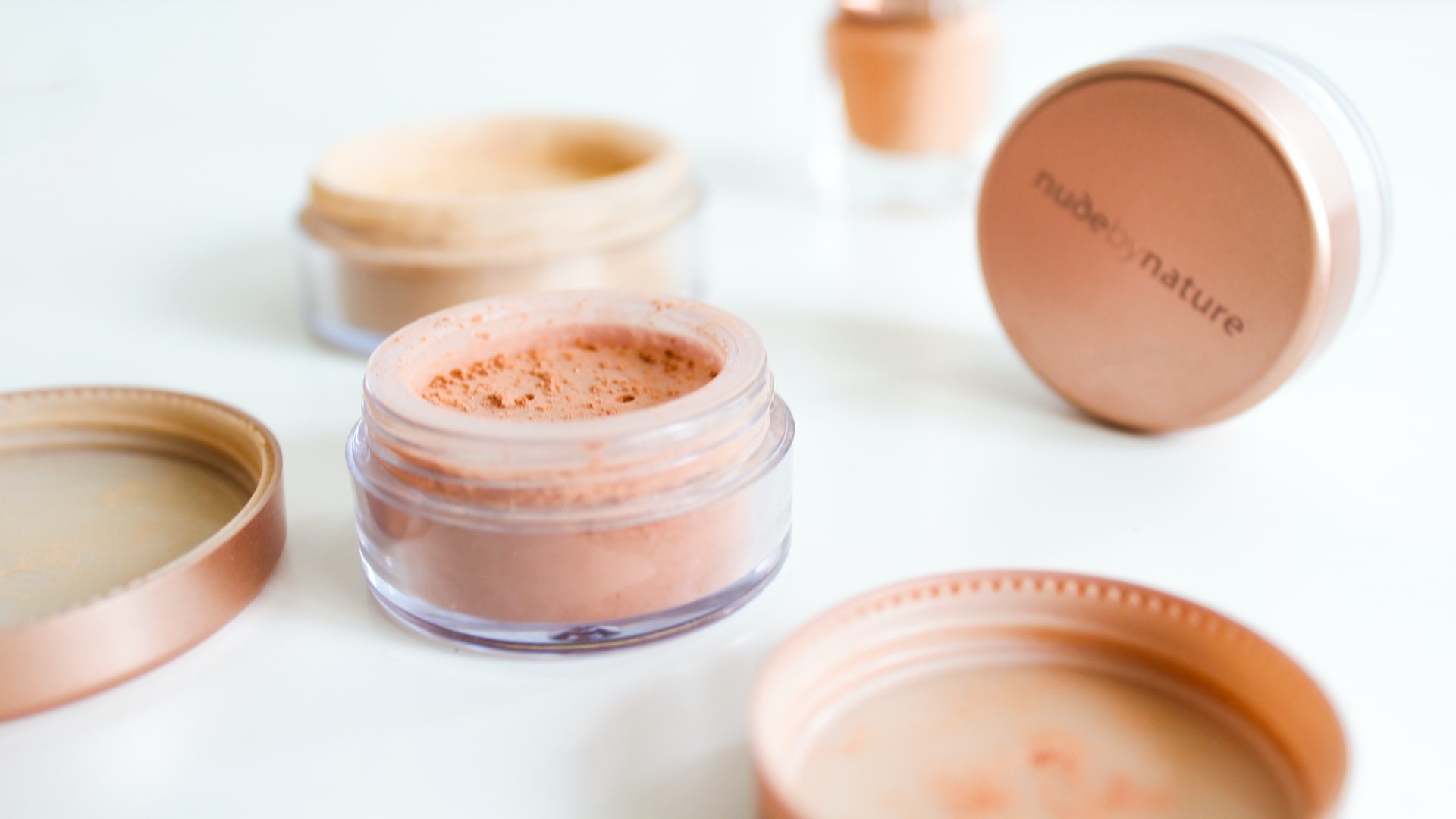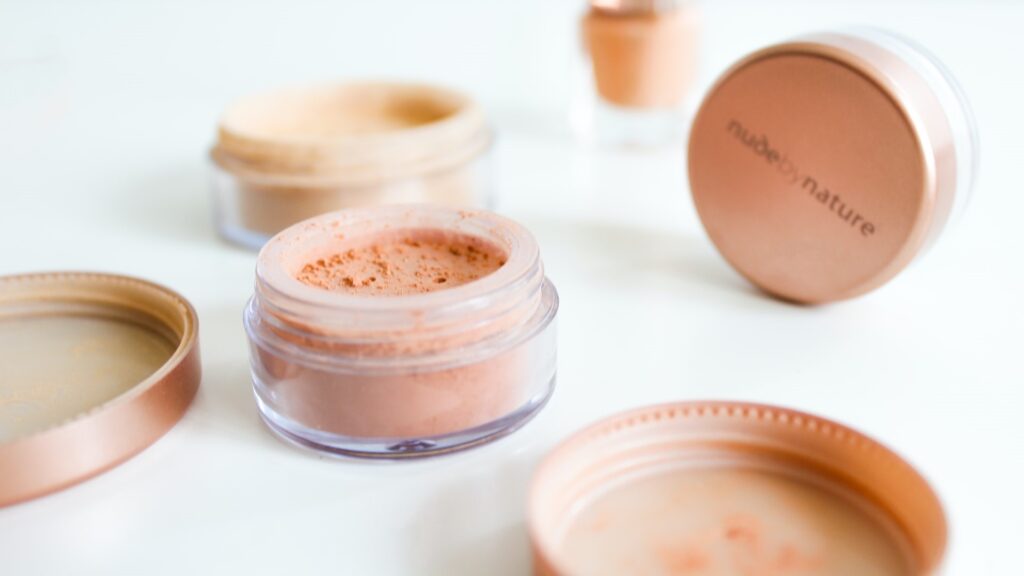 So it is always a good idea to apply a small amount of the different available colors of the foundation you intend to buy on your hand and go out for a few moments to evaluate the one that best suits your complexion in natural light.
Alternatively, you can ask for a sample of two or three different shades to test and choose the one that best suits your undertone and complexion. This is the only way to avoid making the mistake of buying an unsuitable product.
Furthermore, you might wear your foundation at home, taking advantage of the lighting in the bathroom or in a room. Once outside, realize that you have not blended it correctly or have applied too much.
To prevent this from happening, as with choosing shades, it's always a good idea to apply a little product at a time and, if you can, position yourself in front of a window to make sure the effect is as natural as possible.
Both for purchase and application, it's always good to check in natural light that the product accords with your complexion and that there are no patches and accumulations on the face.
Mistakes to avoid when choosing the foundation
If you would like to buy a foundation, you'll have to be careful not to make some pretty common mistakes:
Wrong shade
As already mentioned, it very often happens to buy a too light or excessively dark product compared to your complexion. For this reason, it's always a good idea to evaluate the shade in natural light and, where possible, request a sample to test it at home without haste.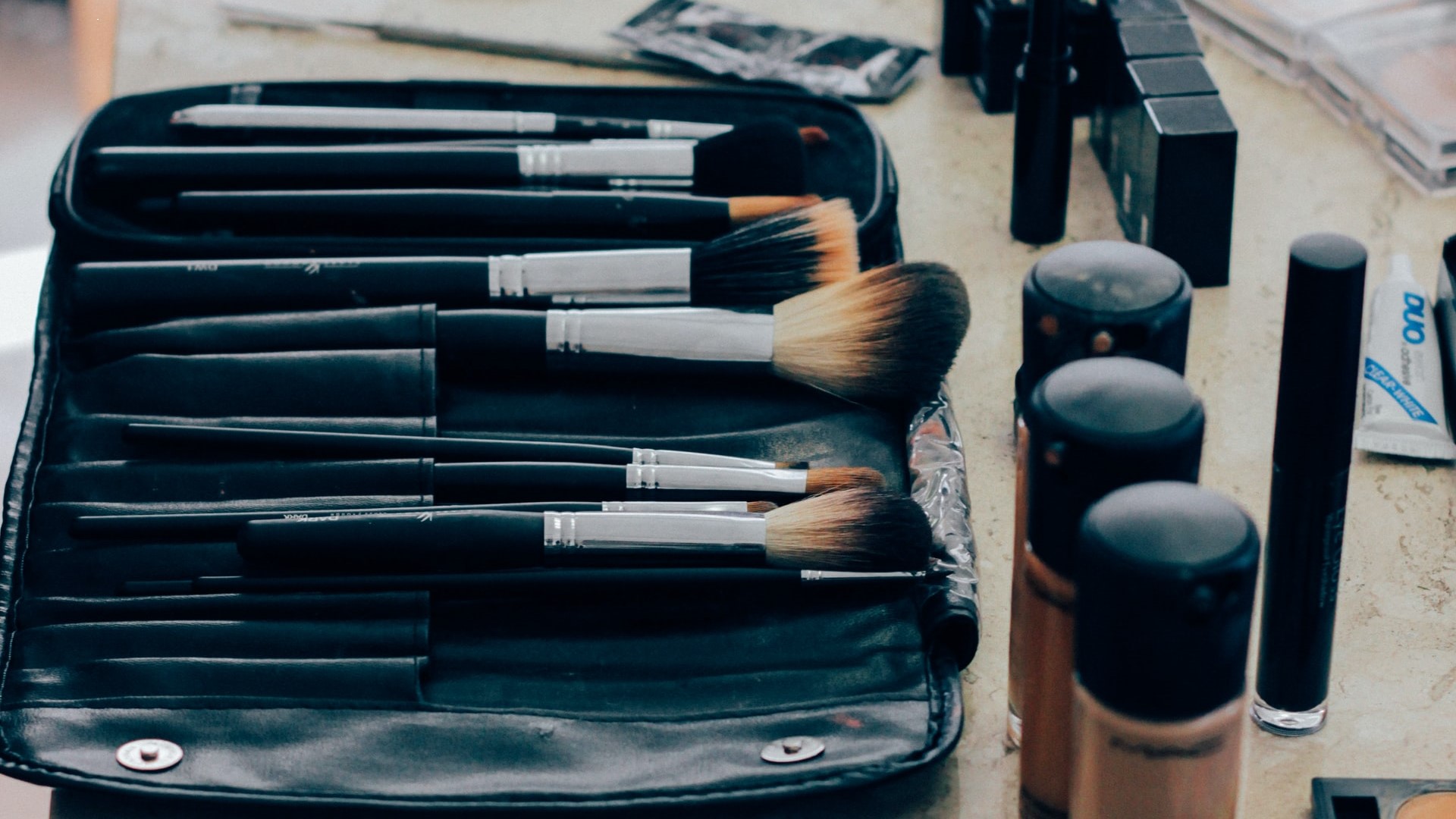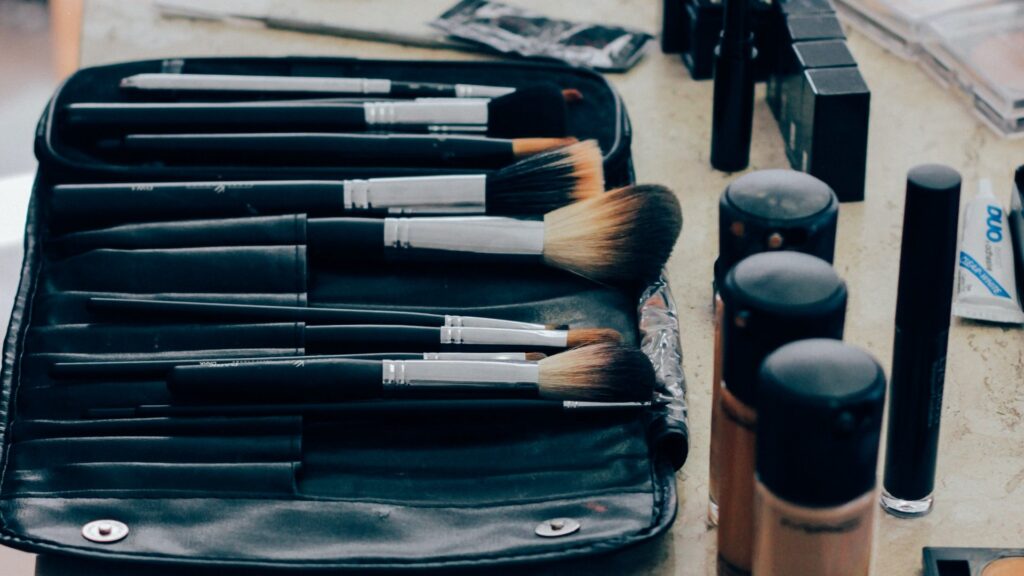 Wrong texture
There are countless varieties of foundations on the market. Still, to choose the most suitable one, it is necessary to evaluate, above all else, the type of your skin. Combination and oily skins need clearly different formulations than normal or dry ones. You could not only obtain a sub-optimal result, but you could also damage your skin with products that are too heavy or not moisturizing.
Also Read:
Forgetting the season
According to the season in which you are, you should prefer different products. Generally speaking, during the summer, it is best to choose free powder or compact foundations that can mattify and even out the skin and, generally speaking, sun protection factor cosmetics while, in the winter, fluid, compact or cream foundations that can moisturize the face and alleviate discolorations are undoubtedly ideal.
What do you think about this article? Do you have anything else that you do when choosing the right makeup foundation? Let us know in the comment section below.