If you haven't heard of forex trading before, you must read this article thoroughly to start your Forex trading career. Although you may not understand all the concepts 100%, knowing them is important.
If you feel unsure, you should know that you can easily settle for trading for a few dollars and with quite a small risk. This way, you can trade with modest amounts until you feel confident and understand everything one day. This article is written in relation to the MT4 trading platform coupled with an account at the Markets broker.
How is currency trading done?
Foreign exchange trading is by far the largest financial market on the planet. An estimated over 2000 billion US Dollars (USD) are traded every day. This is far more than all the stock markets in the world combined. It is a colossal market with an unbelievably high volume. The high volume
Most retail investors deal solely with inequities and buy and sell shares when they trade on the stock exchange. Typically, that means that an investor buys a company's shares if they expect the price of those shares to rise. On the other hand, they typically sell the share again if they fear that the price will fall.
This is also roughly how it works when you trade currencies. But you don't buy and sell shares here. Instead, you are buying and selling the value of two currencies against each other; in other words, you are trading money for money instead of shares for the money.
You often also trade with built-in leverage, for instance, via CFDs, whereby you only have to deposit a small amount of what you are trading for (your exposure). This essential part is explained in more detail below.
Say you think the euro (EUR) will be worth more against the US dollar (USD) in the next few weeks. Put another way; you think the USD will fall against the EUR. In 2020, USD fell about 9% against the EUR, which cost you on the currency part if you invested in US equities during that period.
If you believe that this decline might continue, then you can buy EUR against USD to make money that way. This may sound a bit complicated, but trading platforms have made it very easy for you. Most trading platforms offer a financial instrument (a type of security) that reflects the movement of, for example, EUR against USD. This instrument is typically called EURUSD or EUR/USD.
Currency cross
EURUSD is also called a currency cross, and when you buy it, you're betting (just like when you buy company shares) that the EUR will rise in value against the USD. Instead, if you believe the EUR will fall in value against the USD, you should sell the currency cross (i.e. short it).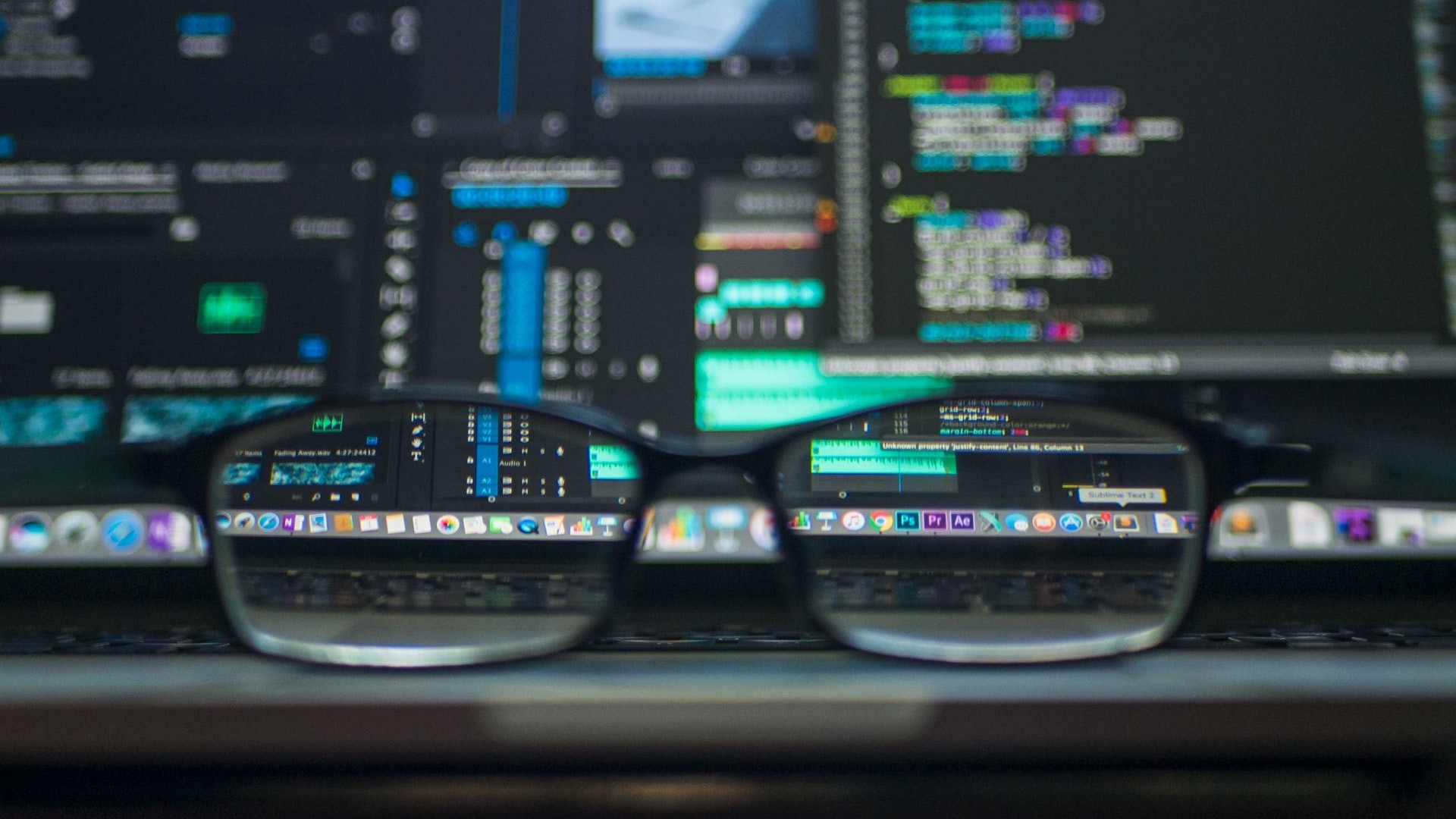 Most platforms have many different currency crosses. Some of the more traded ones are these:
EURUSD (euro against dollars)
EURGBP (Euro to British Pound)
EURJPY (Euro to Japanese Yen)
USDCAD (dollars against Canadian dollars)
USDCHF (dollars against Swiss francs)
Foreign exchange trading always involves two currencies against each other because you are trading the value of one currency against the value of the other. In this article, we focus on currency trading in the form of currency crosses, traded as a financial instrument in the form of a contract for difference (a CFD).
Knowing how currency cross trading works in practice is essential. The first currency mentioned in a currency cross is called the Base currency. The other currency is called the Quotation currency. If you trade the EURUSD cross, the Base currency is EUR, and the USD is the Quotation currency.
In other words, the exchange rate describes how much one unit of the base currency can be bought for the quoting currency. If EURUSD is trading at 1.20, you have to pay 1.2 USD for 1 EUR. For example, if you buy 1000 units (i.e. 1000 euros) of EURUSD at a rate of 1.20, that means you have to pay 1200 USD for the 1000 euros.
You can trade currencies almost 24 hours a day, 5 days a week, Sunday night to Friday night, making currency trading a very interesting alternative to regular stock market trading because it offers several exciting advantages and opportunities on most trading platforms:
Ability to trade around the clock on all weekdays
A market with extremely high liquidity (money supply)
Possibility of high volatility (movement), offering trading opportunities
Risk and exposure management tools
Opportunity to profit in both rising and falling markets
Possibility to hedge a foreign exchange risk
Opportunity for leverage with relatively low margin requirements (this is explored in more detail below)
Overall, exchange rates move in relation to each other based on very complex relationships involving economic conditions in individual countries and, to a great extent, policy conditions. Foreign exchange is a prerequisite for almost all international trade.
Suppose a German company wants to buy goods from an American supplier. In that case, it often has to pay the supplier in dollars. This gives rise to the need to exchange one currency for another. This is how trillions of dollars are traded every day.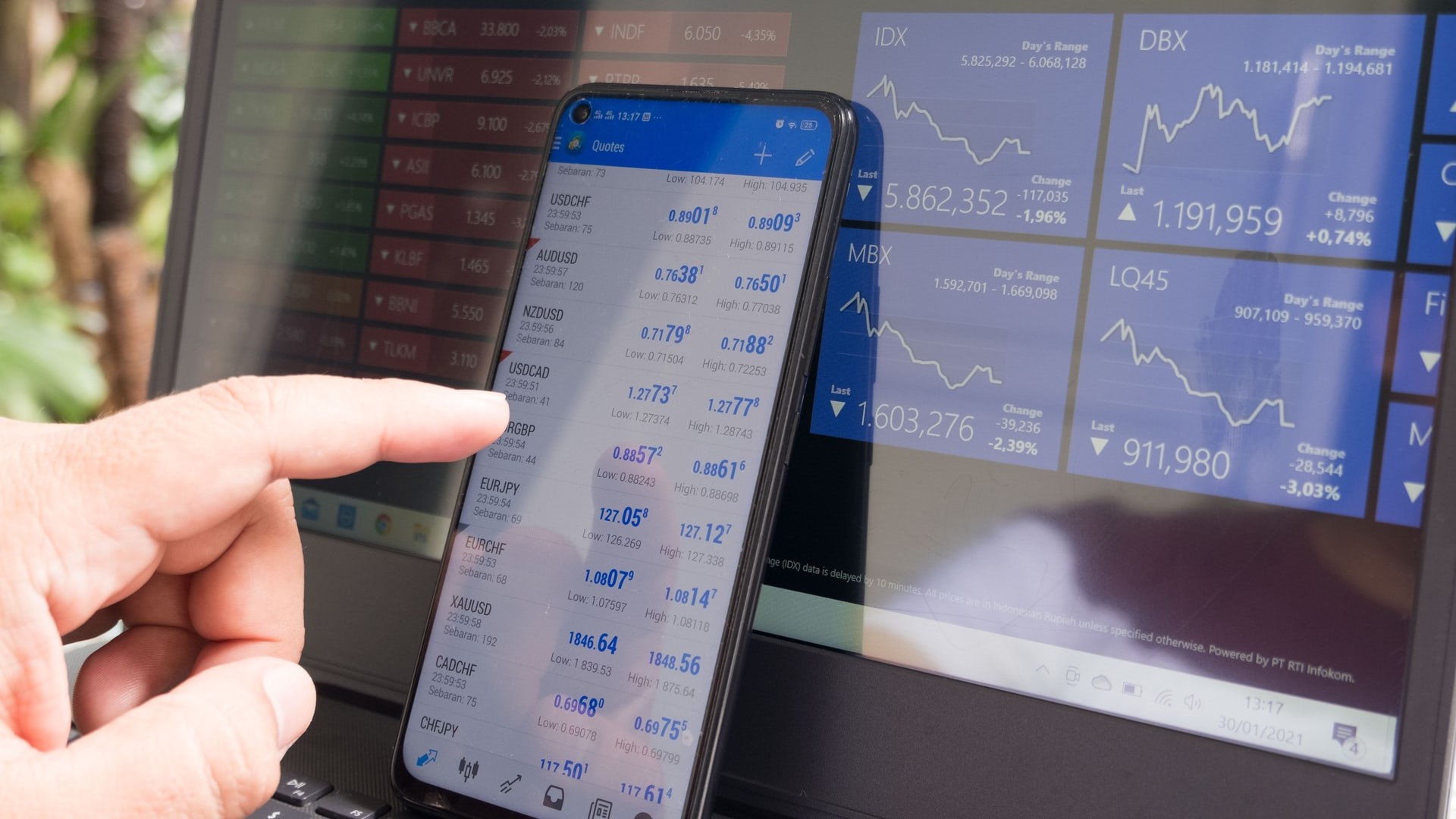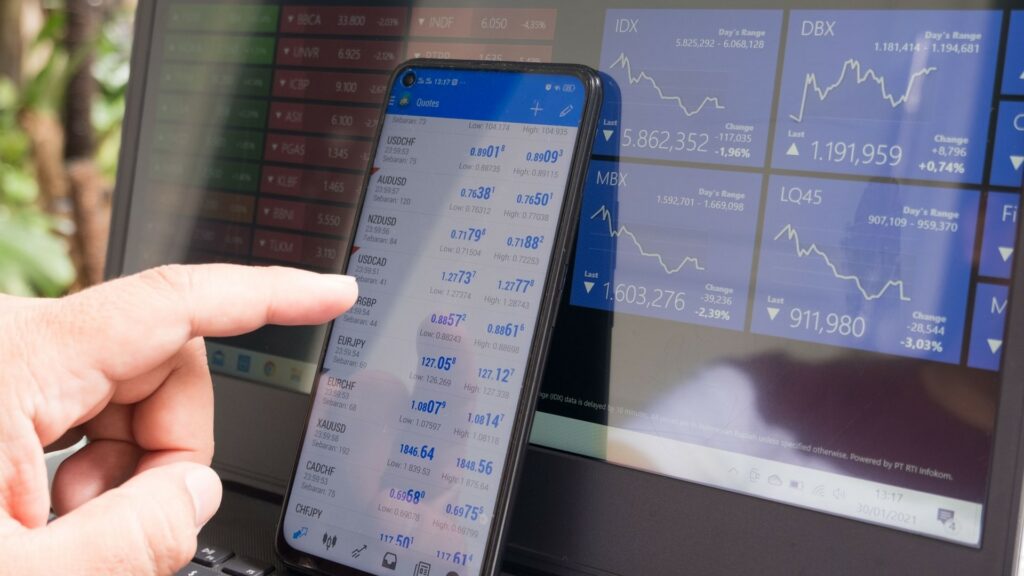 Trading currency crosses via a trading platform is generally quite easy for a retail investor. You do not necessarily need to understand or be familiar with all the economic and political issues.
Instead, you can use various strategies, for example, involving so-called technical analysis of price patterns or supply and demand. Currently, you can take part in a free course on currency trading, which focuses precisely on these patterns.
Typically, once you open your trading platform in the form of MT4, for instance, coupled with an account at the broker Markets, and click through to the currency crosses (Forex), you'll see the long list of currency crosses you can trade. The actual rate is shown next to each currency cross indicated by Bid and Ask. This difference between the two is called the spread and represents equal trading costs.
For instance, the Ask cross might read 1.26796 against the USDCAD cross (i.e. US dollars against Canadian dollars). This number shows your buying rate and means that it costs 1.26796 Canadian dollars to buy 1 US dollar.
For example, if the rate rises to 1.3332, then it now costs 1.3332 Canadian dollars to buy 1 US dollar. In other words, the dollar, in this case, has now increased in value relative to the Canadian dollar because it now costs more Canadian dollars to buy a single US dollar.
Key concepts when trading currency
Below, we will talk about several important concepts you need to know before trading currencies.
Pips
When referring to changes in exchange rates in the currency trading market, we use the term "pip", which is short for Price Interest Point. It is the smallest unit that can be measured on an exchange rate.
Typically, this refers to the last decimal place in the exchange rate. It is often the number 4 decimal, simply because currency pips very rarely move more than a few decimal places. If a currency cross rises from 1.3600 to 1.3605, it is said to have moved 5 pips, which is the difference between the two numbers measured in points (pips).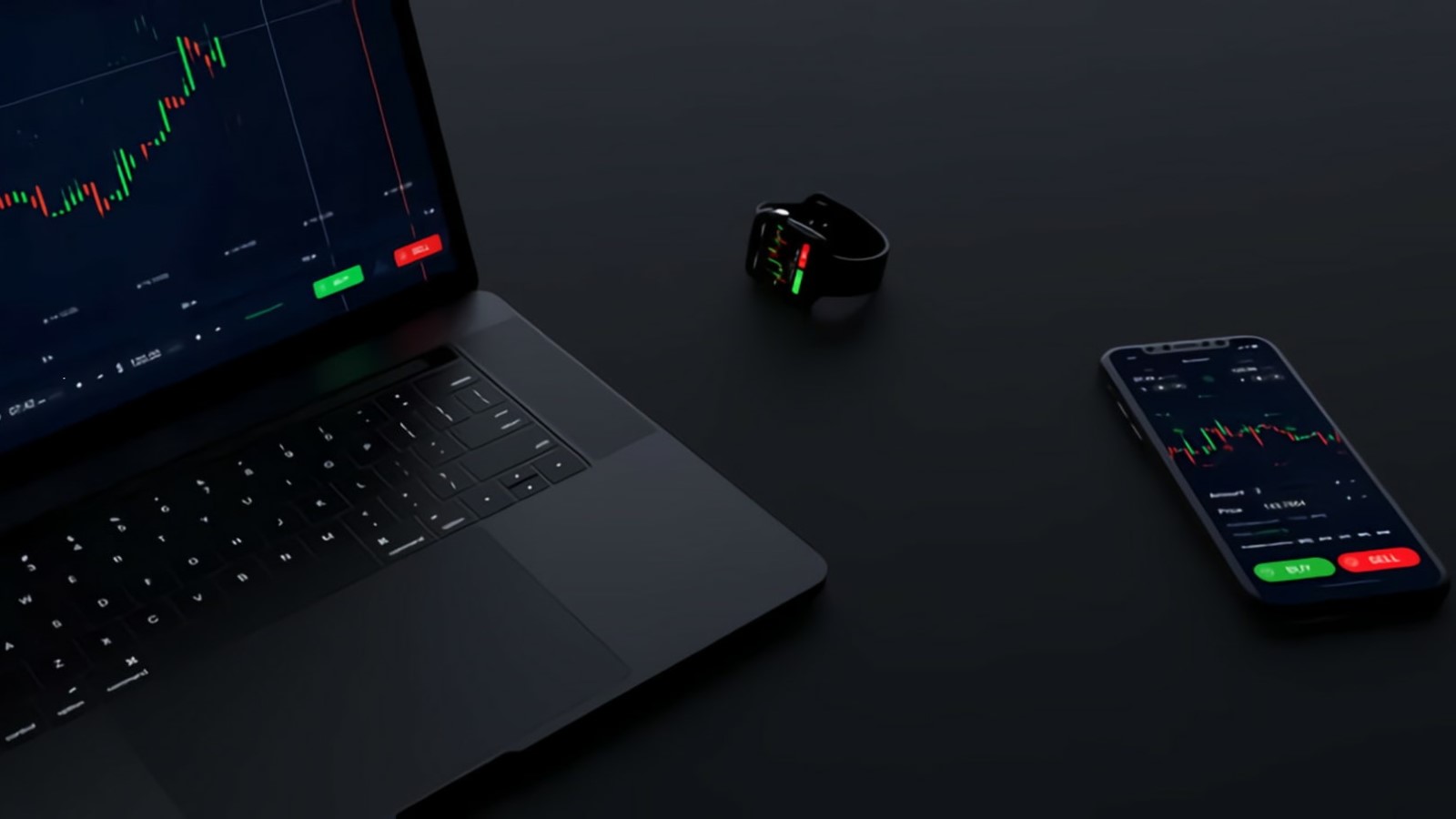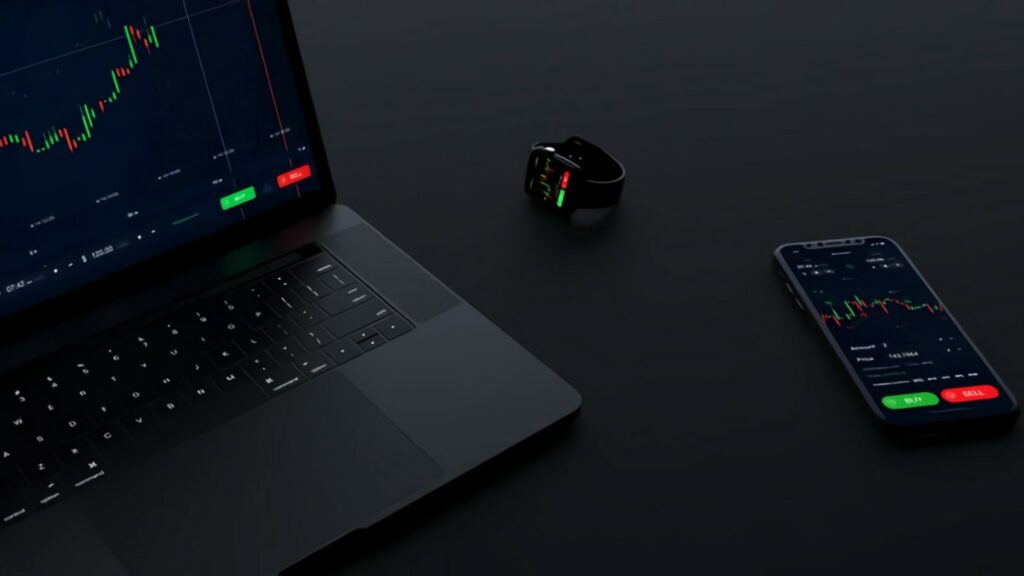 There is a significant exception to the decimal point used when measuring the Japanese yen in a currency cross, for example, USDJPY. The pip count is measured to the second decimal place in such cases. If the USDJPY is trading at 107.25 and 107.26, for example, then the difference is 1 pip.
The term pip may sound a bit special. Still, it simply means the difference between two price values in a currency cross. It therefore corresponds to a measurable number of points.
Lots
A lot is the portion of a currency that you can buy from a broker. A so-called "standard lot" corresponds to a portion of 100,000 units of a currency. For instance, say you buy a "standard lot" of the currency cross AUDUSD (Australian dollars against US dollars).
Let's say in this case that the AUDUSD exchange rate is 1.2000. That means you have to pay 1.2 USD to buy 1 Australian dollar. If you are buying a "standard lot", that means you are buying 100,000 Australian dollars (100,000 units of the base currency). To buy them, you have to spend USD 120,000.
This is quite a lot of money, but fortunately, most brokers offer the option of trading in somewhat smaller portion sizes. Meanwhile, most platforms also trade with leverage. You only need to put up collateral for a certain percentage of the $120,000 to buy a position of that size. We will come back to that.
Suppose you are using the Markets broker with MT4. In that case, you can trade currency crosses down to so-called "micro-lots", which correspond to just 1000 units of the base currency. For instance, if it is AUDUSD you are trading, that is 1000 AUD, and if it is EURUSD, it is 1000 EUR.
As a novice, it's a good idea to start with micro lots, as this minimizes the risk in each trade. If you want to trade in micro-lots on the MT4 platform, enter 0.01 in the trading window under volume. Further down this article, we will detail how to use the trading window and take a concrete trade.
One standard lot has a value of 1, and a micro lot is one-hundredth of a standard lot, which is 0.01. In base units of currency, this is 100,000 and 1000, respectively.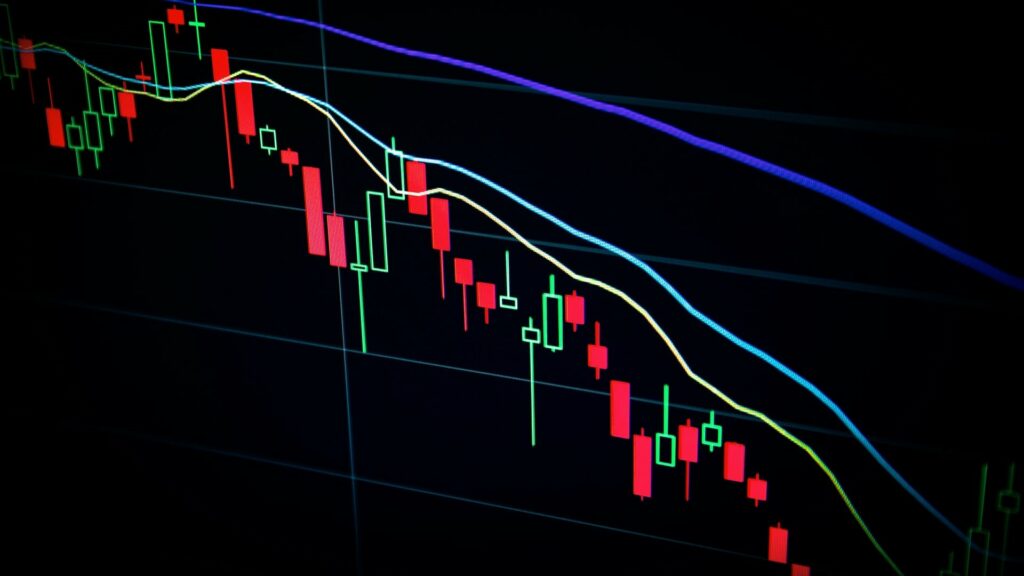 So, in the case above with AUDUSD, you could just buy 1000 Australian dollars, which would mean spending 1200 US dollars. Although you have to pay a certain number of dollars, it is important to remember that the money is not just gone. It has merely been exchanged for Australian dollars, which you can immediately sell again if you wish.
Trading in currency crosses takes place simply on the individual trading platforms. The various currency crosses can be bought and sold in a split second.
When trading currency crosses on MT4 in combination with Markets, certain fixed leverage is used simultaneously. The fixed leverage means that you do not need to have your trade-in account's full amount. You only have to deposit a certain percentage of the value of the amount you are trading (your exposure).
How much are you putting at stake per pip?
Whereas 1 lot was 100,000 units of the base currency, a 0.01 micro-lot equals 1000 units. In terms of EURUSD, this means that you are trading for EUR 100,000 or EUR 1000, respectively. It can be converted into what you "have at stake" per pip, expressed in the quotient rate.
So, compared to the EURUSD cross, this is in dollars. If you are exposed to 1 lot or 100,000 basis units, each pip represents USD 10. If 1000 basis units, then USD 0.1 per pip.
In other words, if in the EURUSD currency cross you have bought a micro-lot of 1000 base units and the price moves from 1.2000 to 1.2010, then you have earned 10 pips of USD 0.1, for a total of USD 1.
Gearing
When you trade currency crosses in financial instruments (CFDs), there is usually a fixed amount of leverage built-in, and it is important that you fully understand the basics. This is because leverage allows you to enter into trades of a certain size for less money.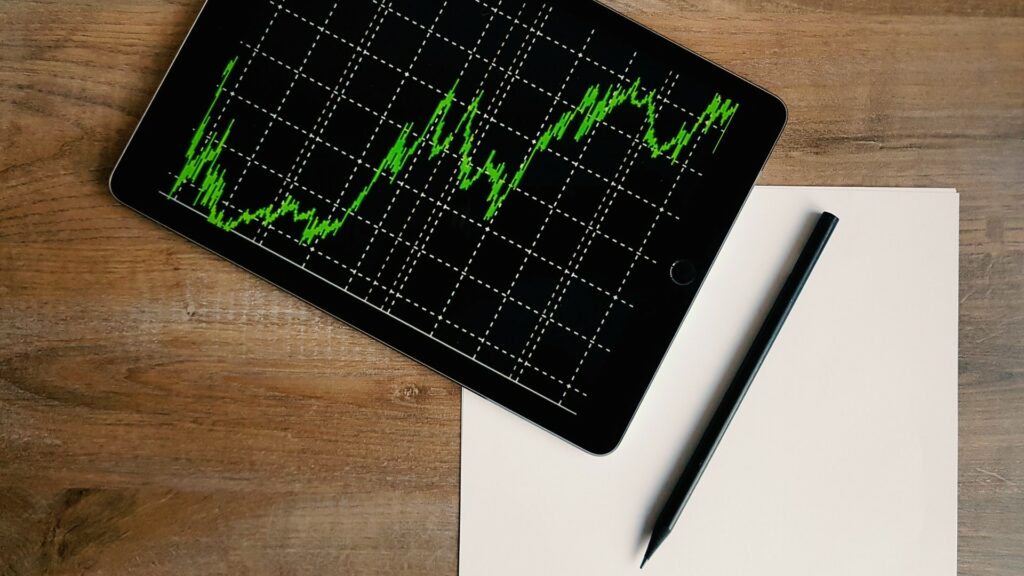 You're probably already familiar with the concept of leverage from the housing market. For example, suppose a house costs $2 million, rather than paying the full purchase price. In that case, you could typically just pay a certain proportion, 10% or $200,000. The rest you borrow from a bank or mortgage company.
Applied to currency cross trading, this is the equivalent of the broker lending you money so you can leverage your trade. Your broker can do this because you put up some collateral (margin) for the amount you want to trade.
For example, if you want to buy 1000 units of the EURUSD currency cross, that's the equivalent of a "micro-lot", the smallest lot size you can trade through Markets. Say the rate on this cross is 1.20. This means you have to pay 1200 USD to buy 1000 EUR.
Therefore, the trade value (exposure) of this trade is, USD 1200. The leverage built into the purchase of this currency cross is fixed at 30:1, meaning that you leverage your money by a factor of 30. That means you only have to put up a margin of 1200/30 = 40 USD (where 30 is the leverage level).
However, the trade value is still USD 1200, so you are borrowing (1200-40) = USD 1160 from the broker. This means that, in theory, you only need to have USD 40 in your account if you want to be able to expose yourself to the USD 1200 currency cross.
However, you will need to have more in your account in practice. You will also need to allow for fluctuations in the exchange value of the currency cross-traded and otherwise risk being locked out of your freedom to trade.
Please let us explain it even more thoroughly:
Broker Markets offers fixed leverage of 30:1 when trading the major currencies: USD, EUR, GBP, JPY, CHF, and CAD. The Minor currencies are, for example, DKK, NOK, SEK etc., all of which can be traded with fixed leverage of 20:1.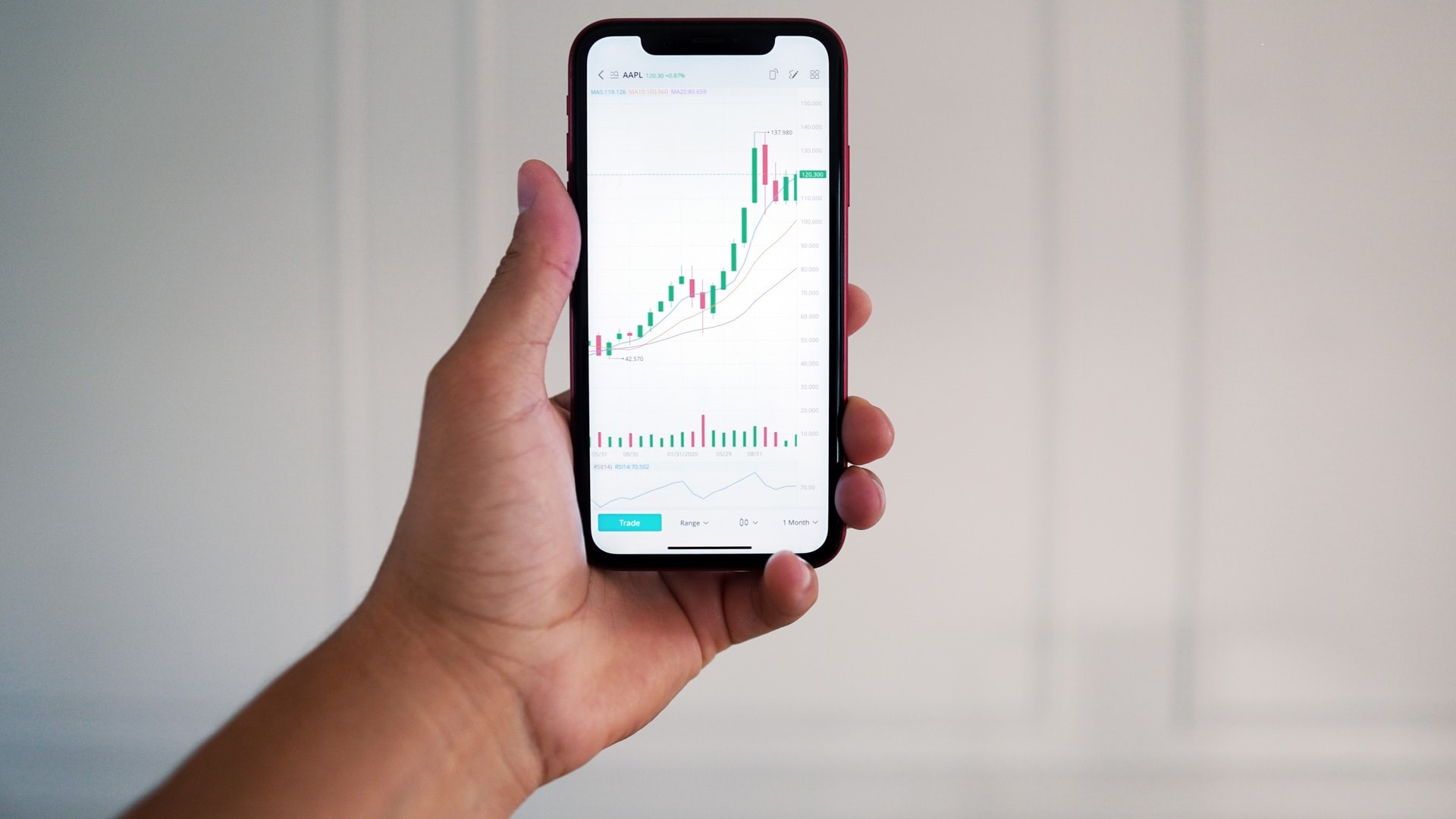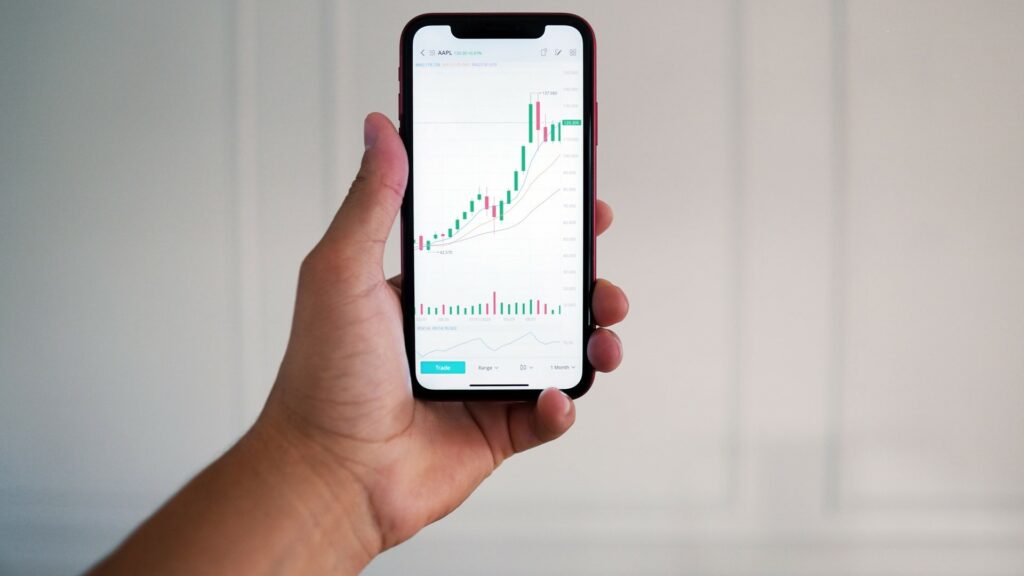 This built-in leverage allows you to trade a larger position, 20-30 times larger than you would otherwise be able to. This allows you to gain more exposure than you actually have money for.
For you to leverage your positions, your broker, in return, requires collateral, typically referred to as margin. Using house buying as an example again, your margin equals your down payment.
This is the amount you need to have in your account to be able to borrow the rest of the money. In the above example, the margin was about USD 40. In practice, what happens is that the broker reserves the amount in your cash account.
Suppose you have an account in which you have deposited USD 1000. You open a position of 0.01 micro-lot EURUSD equivalent to EUR 1000 or USD 1200. In that case, Markets will therefore reserve USD 40 as margin, and you will then have USD 960 left in your account in so-called "free margin". All of these amounts are continuously updated via MT4. It also means that you now have – in principle – 960 USD left, which can be used as a margin for other trades.
Here, you should be careful not to come too close to using too much of your account balance to open leveraged positions, as this would mean taking on a large overall exposure; on the other hand, you might run into problems with being able to withstand any falls in the market value of open positions, as the trading platform thus reserves some money in your account in connection with each open trade.
When you are working with leveraged positions, it is essential that you understand how much you can lose. If you don't feel confident about how to calculate the risk of a position, seek advice before taking the first trades.
In addition, or as an alternative, you can try practicing on a demo account to familiarize yourself with the concepts and the risk. You may also want to trade with very small amounts at the beginning. This way, you feel how much you are putting at risk.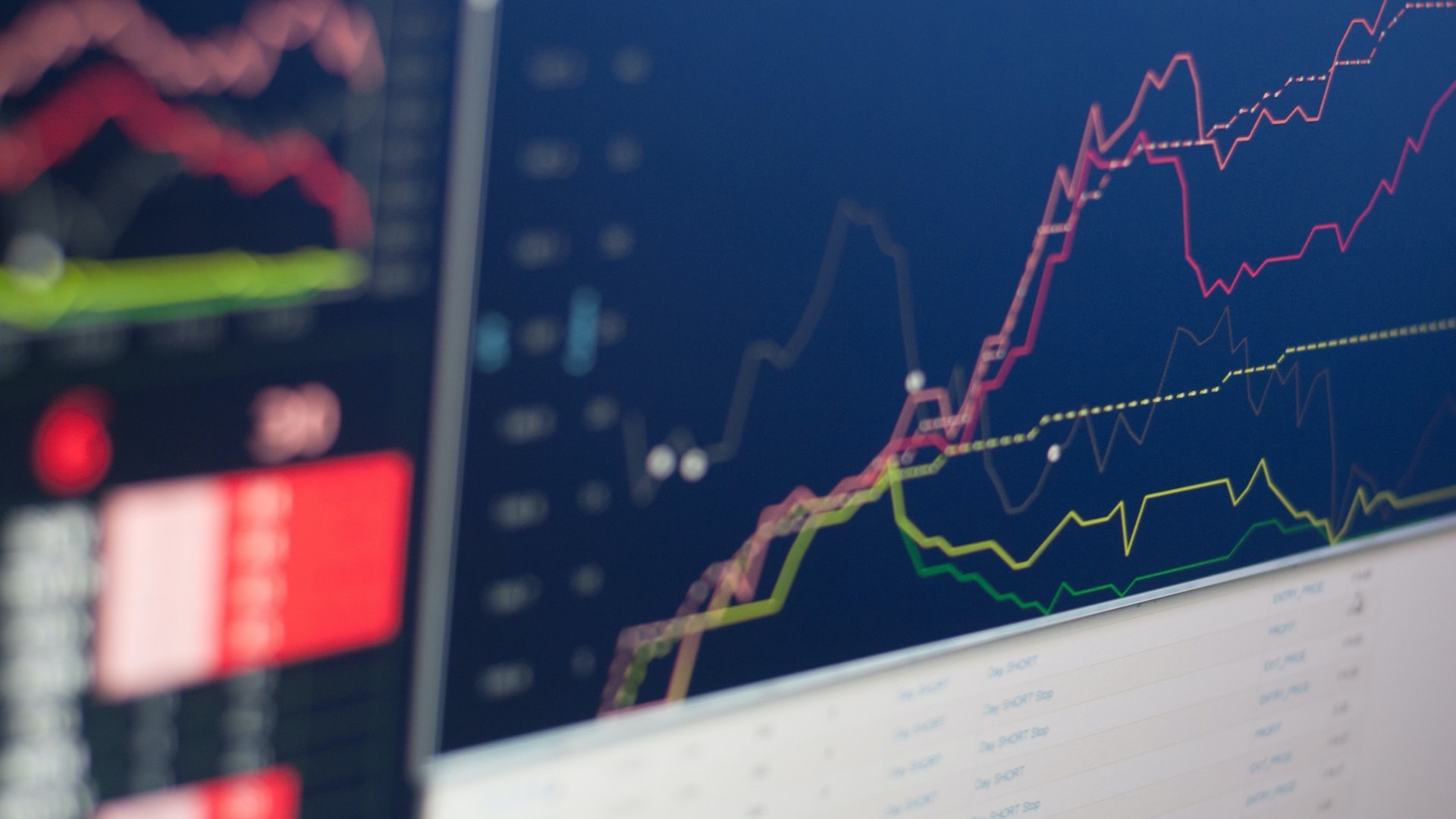 Margin call
One of the most important figures to keep track of and monitor at all times in terms of risk management is the margin level, which is continuously calculated in relation to your account.
If you've used up the equivalent of your entire account value in the margin, in other words, $1000 in the margin, your margin level is 100%. You are now at the level where most trading platforms will shut down your ability to open additional positions. Ideally, you would like to be well above this 100% limit.
Should your margin level fall even further, say to 70%, the broker will notify you that you are at risk. Should your margin level fall to 50%, you will receive a so-called margin call, in which your trades are automatically closed.
Your broker is obliged to close some or all of your positions by law until your margin level rises above 50% again. Of course, this closure will occur automatically and is, a situation that you should try to avoid at all costs.
The best way to do this is to trade with relatively small positions (micro-lots, for example) compared to your account size. This way, you can keep the level well above 100%, which is the optimum. In short, it's about not overstretching the bow in relation to the amount of money in the account.
It might sound harsh that the broker will close your position during a margin call, but you need to see it as a safeguard to avoid losing too much money. Furthermore, it is a legal requirement for all EU-authorized brokers, which has been introduced to protect private investors.
Examples of currency trades
In this section of our What is Forex article, we will share some currency trade examples to help you better understand Forex trading.
Spread
The spread is the cost – the brokerage fee if you like – directly associated with the trade itself. It is the difference between the buying and selling price and the trading cost charged by the broker for allowing you to open a position.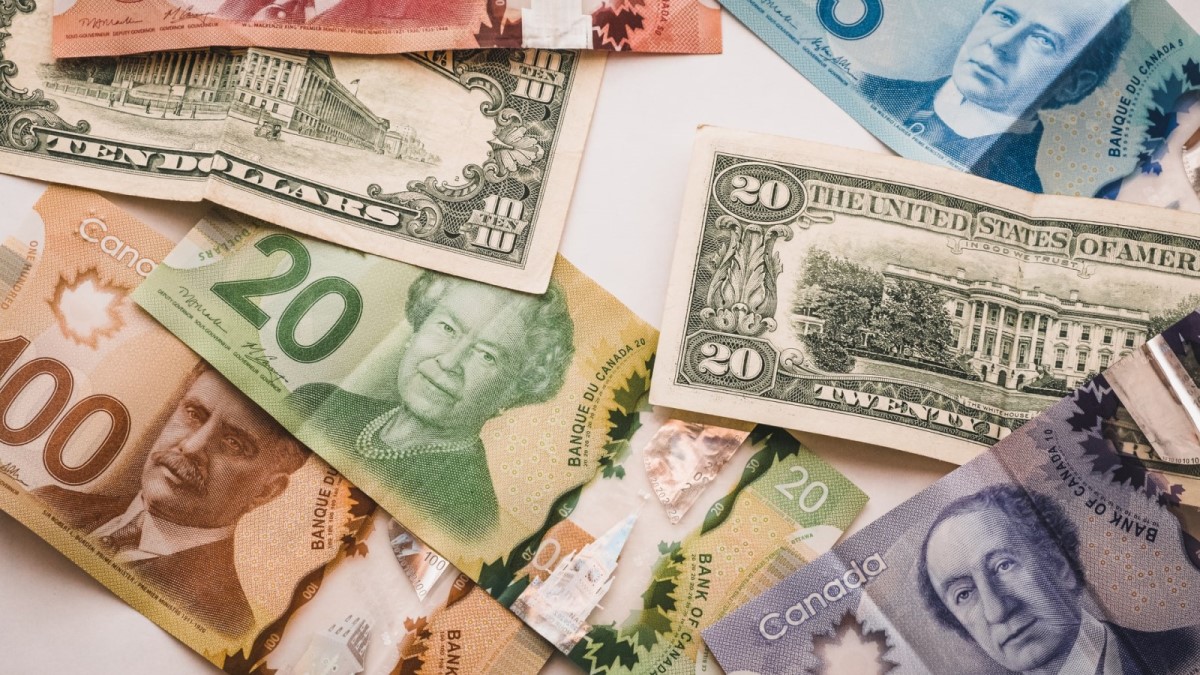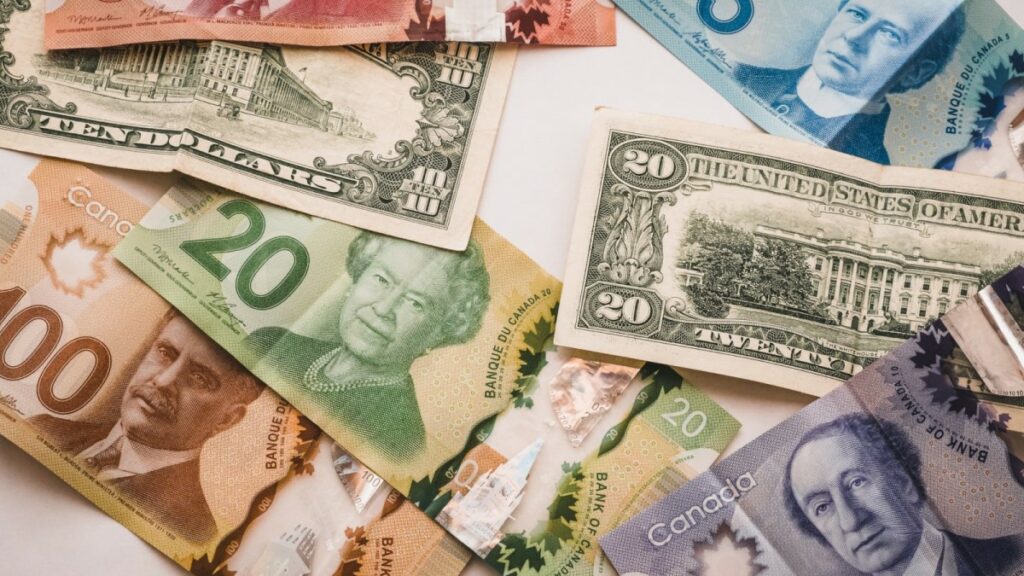 Say the broker offers the EURUSD cross with a bid-ask spread of 1.2300 and 1.2301. You could open a position at 1.2301 and, in principle, sell it again at 1.2300 if the price fails to move. This difference is 1 pip, representing the spread – your trading costs.
Swaps (financing interest)
When dealing with currency crosses based on margin, be aware that if you keep your position open overnight, you'll typically have to pay a financing cost, also called a swap interest or a roll-over. This is only relevant if you are trading very large amounts and/or holding your positions for a very long time.
Learn how to read a currency chart
Suppose you have only tried investing and looking at stock prices traditionally. In that case, you are probably only familiar with so-called line charts. For example, drawing a simple line based on daily closing prices, the line graph reflects the price movement.
Most traders, though, do not use the line chart but a far more interesting chart type that contains much more information and is known as the candlestick chart.
Candlestick chart
A conventional line chart shows only the closing price, while a candlestick chart shows an opening price, the low price, the highest price and a closing price for the selected period.
Thus, the candlestick chart contains much more information than a simple line chart and provides a more visually nuanced picture of how prices evolve within each time period. Candlesticks may take a little getting used to, but when you do, you have a much better picture of how prices have actually moved.
Typically, a candlestick consists of a thick bar and two thin vertical lines showing the price range over which the price has moved in a particular time interval in the chart above a 10-minute interval.
The fat bar in the candlestick (called the body – sometimes the thin line is completely contained within the body) is typically depicted in the colors green and red (also often shown as white and black).
The bar illustrates the difference between the opening and closing price. When the bar is green, the close price is higher than the open price, and the market moves upward. If it is red, the closing price is lower than the opening price, and the market moves downwards.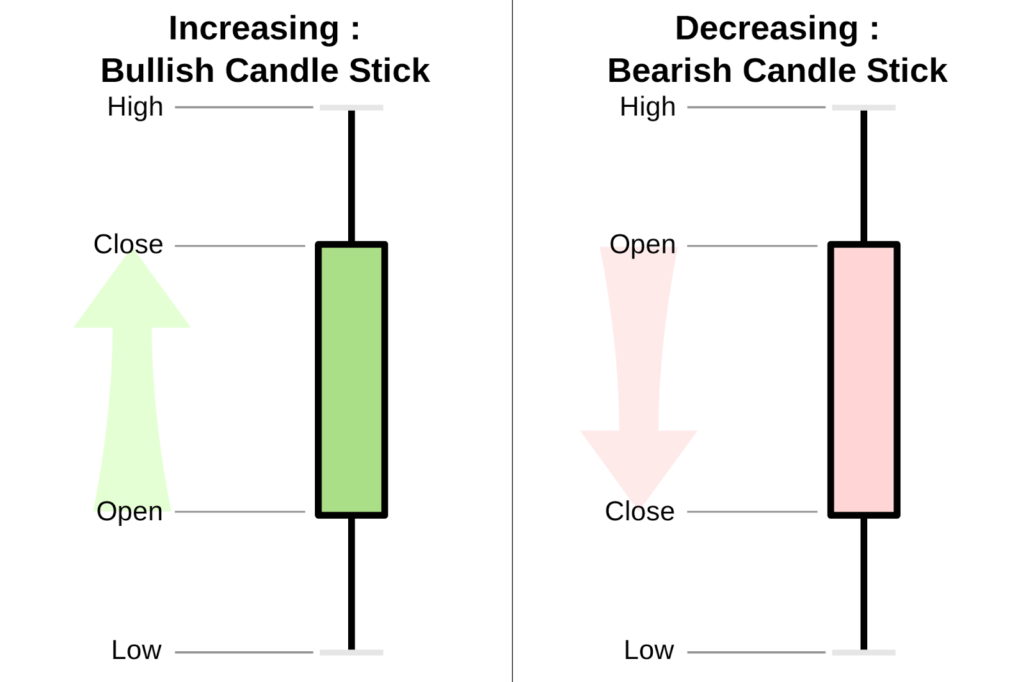 The image above shows two examples of what candlestick bars can look like. A green bar on the left, signaling that the close was higher than the open for the given period. A red bar indicates that the close was lower than the open to the right.
Two tails (also called shadows) in the upward and downward direction mean that the price in this period – for example, 10 minutes on a 10-minute chart – was both higher and lower than the open and close prices. Taken together, these represent the price range in which the candle has moved. The colored part that encloses the closing and opening price is called the body.
Bullish and bearish candles
The green candle is called a bullish candle because the price rises, whereas the red candle is called a bearish candle because the price is falling. The further the body is on a candle; the more price has moved during the period.
The length of the body thus tells us something about how intense the buying or selling pressure has been over some time. If the body is short, this indicates little price movement; in other words that the market has consolidated or is indecisive.
Most trading platforms allow you to change the colors to suit your temperament, maybe white for an ascending candle and yellow for a descending candle. The principle is exactly the same, whatever the color choice.
Day traders and longer-term traders alike use various candlestick types and formations to interpret price movements. If, for instance, the chart shows one or more long red candles, the market is heading downwards at high speed. It can be very risky to buy up before the market has consolidated a bit and indicated that it could be ready for a turnaround.
There is talk that this situation is akin to trying to grab a falling knife, and this is a strong warning. Trying to buy up in a market that moves downwards at great speed can be very dangerous. It is better – or at least safer – to wait for it to perhaps stop, for instance, by the appearance of a so-called Doji, discussed in more detail below. However, this is not a given.
Samples of special candlesticks
One example of a special candlestick type is a Doji candle, a candle that has tails at both ends but a very small body because the course opened and closed at the same level. It mostly looks like a cross. Traders see a Doji as a sign that the market may be about to turn or a sign of indecision.
A second example is the Spinning Top candlestick, which features a small body with long shadows in both directions. This type of candlestick, just like Dojis, indicates indecision in the market.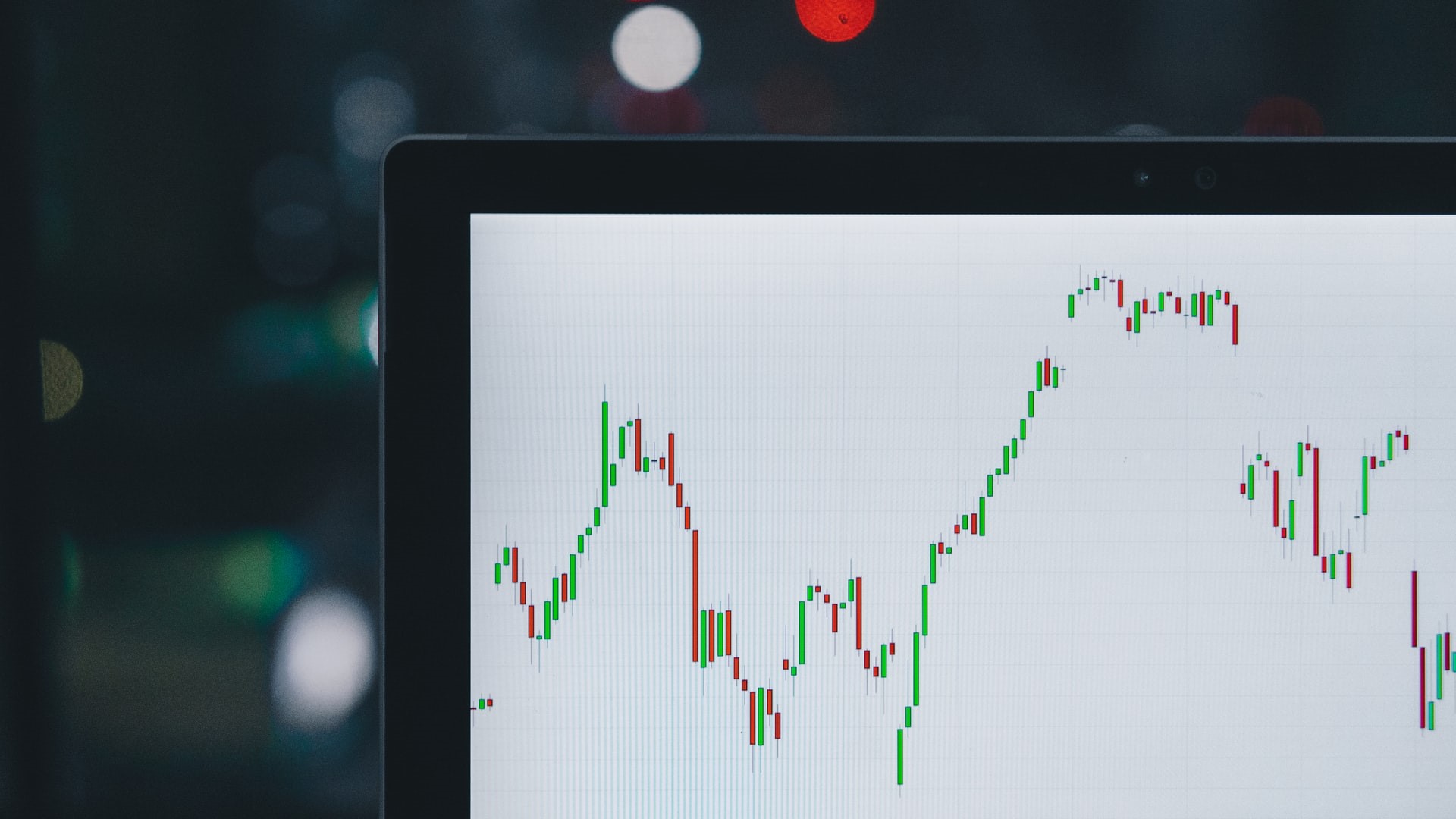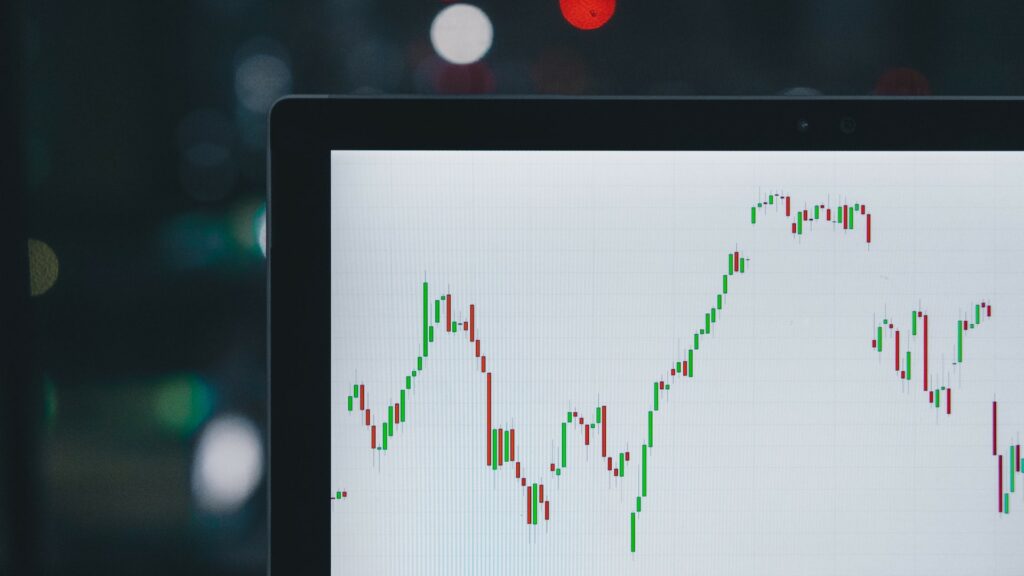 Making a currency trade
Let's look at an example where we want to buy the EURUSD currency cross; we buy the euro against the dollar, as we expect the euro to rise against the dollar. Via the chart below, we have analyzed that we want to buy at 1.21400 as there seems to be an interesting support level here.
We now have to indicate how much we want to trade for (our exposure), and, as we mentioned earlier, we use the term "lot" to describe how much we want to trade for (volume). The amount of volume determines how much you are putting at risk, as it were, for each pip (movement in the price chart). We described above what a "pip" is – usually the fourth decimal place in the price (and in rarer cases, the fifth decimal place) of a currency exchange rate.
For this example, if we are buying at 1.21400 and selling at 1.21390, we have lost one pip, which is equivalent to the fourth decimal moving once. You might choose to ignore the fifth decimal in this case, as it is a 0, and since it is only a fraction of a pip.
When you want to make a trade, right-click on the graph in MT4 and select "Trade" and "New Order". Or, hit the shortcut key "F9". Once you have selected New Order, you are taken to an order tick (order window).
In the Order Window, you can enter the specifications of your trade. Notice the numbers 1.2161 followed by a slightly smaller 8, 1.2162 followed by a slightly smaller 4. These numbers are written in this way to indicate that it is the fourth decimal that indicates a pip, and the lower number is a fraction of a pip – a tenth of a pip.
On top of the "Volume" field, you need to indicate how much you want to trade for. You can choose down to 0.01 lot (i.e. 1,000 base units) up to 1 (i.e. 100,000 base units) and higher. Suppose you wish to trade for a so-called micro-lot (1,000) basic units. In that case, you type "0.01", whereas "0.1" indicates that you want to trade a so-called mini-lot of 10,000 basic units, while a value of 1 indicates a standard lot.
If you trade, say, a mini lot (i.e. 0.1 lot) in the EURUSD cross, you would be exposed to EUR 10,000 or USD 12,162 if you buy at 1.20162. This might sound like a lot to some, but be aware that there are many days when a currency cross does not fluctuate more than 0.5-1%, and in that case, you will "only" be able to lose – or gain – about USD 60-120. On the days when the market fluctuates more, you will obviously be able to both lose and gain more.
Furthermore, you should remember that you are trading on margin. As the built-in leverage of the EURUSD is 1:30, your capital requirement (margin requirement) is only 1/30 * 12,162 = about USD 405. If you trade a mini lot (i.e. you set the volume to 0.1), then you risk 10,000 * 0.0001 = 1 USD per pip in a currency cross with USD as the quote currency, such as EURUSD.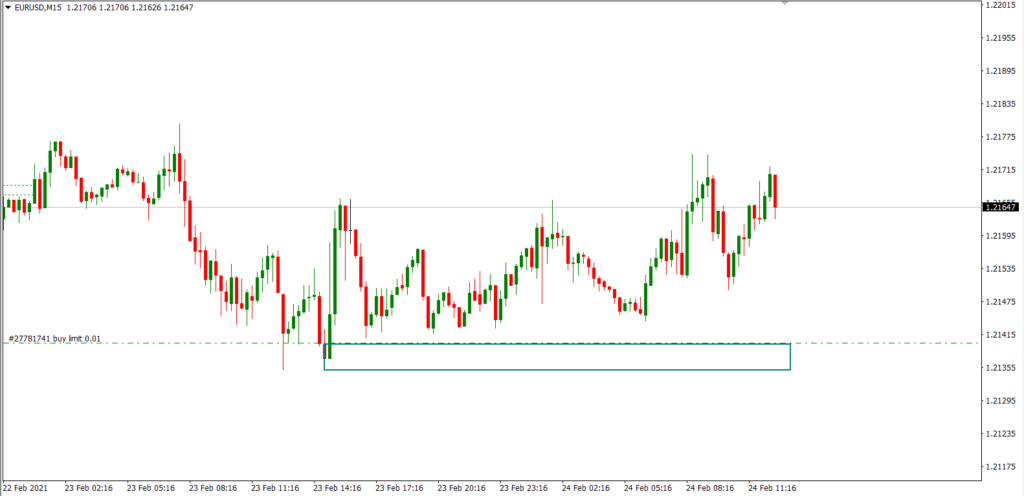 If you find this too high a risk, you could choose to trade micro-lots, where you have exposure to USD 1000, at USD 0.1 per pip. You do this by setting the volume to 0.01, and in that setup, you could lose about $12 if the market goes 1% the wrong way. In this case, one pip is worth 1,000 * 0.0001 = 0.1 USD. The margin required to open a trade in a micro lot is about 40 USD.
On the other hand, if you would like higher risk – and we would strongly advise against this if you are new to currency trading – you can set the volume to 1. You would then be exposed to around USD 120,000, and you would bet USD 10 per pip. Here you can make – or lose – money very quickly. In this case, margin requirements are 1/30 of the value traded, i.e. about USD 4,000.
Hovering over the stop-loss on the graph shows how much you have at stake and how much you will lose if the stop-loss is activated. Trading micro lots, if we set the stop-loss 10 pips away from the price at which we entered the trade, our risk will be USD 1. So it is possible to put relatively small amounts at risk in each position.
For the record, a stop loss is not always activated. In the case of an extreme situation in the currency market, it may not be activated because the market jumps from one level to another without allowing you to close your position. However, in this case, the amount bet is so small that even in an extreme situation, you can never end up with a huge amount.
When you have placed a trade, "Buy limit" indicates the place where you want to buy, and "0.1" shows the volume, a mini lot. "SL" indicates the stop loss, and hovering over the stop loss shows how much you can lose if the stop loss is activated. "TP" stands for "Take profit", and if you hover over this dotted line, you will see how much you can make if you buy and then take profit at the indicated point.
If you feel a little unsure about how this works, start by trying it out by trading for the lowest possible trade value to see how it goes. If you've just put money into your account, it might be good to start small with a micro lot and set the volume to 0.01. This is done by typing 0.01 in the "Volume" field, as in the screenshot above.
You can learn this most easily by putting in some fictitious orders and stop-losses, then hovering over to see how much you could lose if the stop-loss is triggered.
So, test it out with some different fictitious orders far away from the current price level, and only go ahead when you're sure you understand how much you're putting at risk. It is possible to trade with very small amounts at first, and we advise doing so until you feel confident about the risk.
Get started with Markets and MT4
This chapter covers how to open a trading account with the broker Markets and then download the MT4 trading platform if you wish to trade through it. You can trade via the Markets' own MarketsX trading platform, but you will need to install some of the external tools developed for MT4.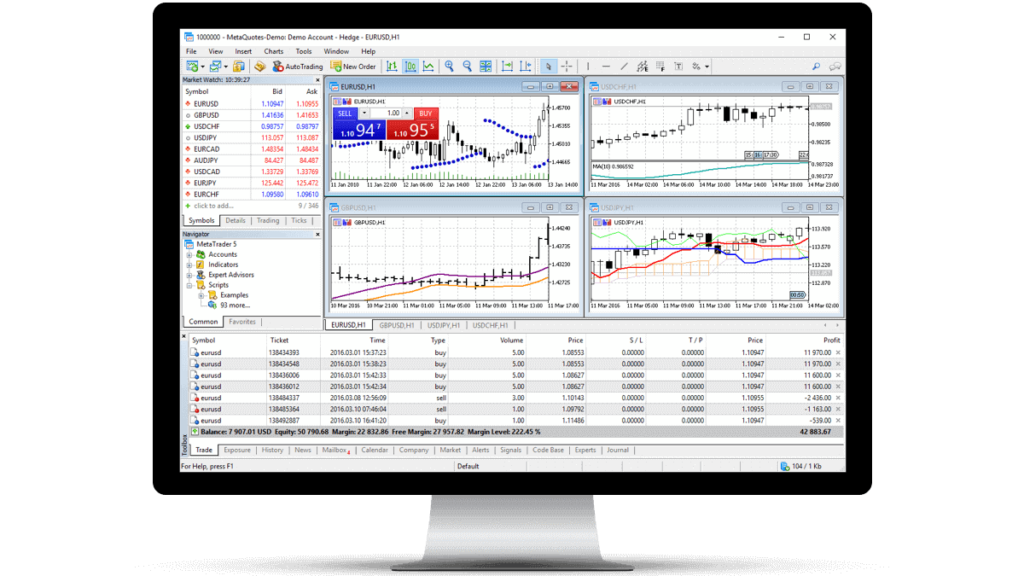 This is, for example, the case with the aforementioned Sarid Harper currency indicator, which can provide you with a good clue as to where the currency market is heading. You can test this indicator for free for 3 months by signing up for this free currency trading course.
The first step is to open a trading account with the broker Markets. Then, you need to open an MT4 account through Markets and download the MT4 trading platform. Then it will also be possible to install, for example, Sarid Harper's indicator if you have signed up for the above course.
MT4 is also called MetaTrader4, and it is really just a piece of free software that acts as a trading platform and displays stock charts etc. this piece of software only works if you download trading data into the system. This trading data is given to you when you create an account with the broker Markets.
As a Markets client, you have access to several trading platforms, e.g. MarketsX and MarketsI, on which you can trade CFDs and shares, respectively, and see news and price charts.
Create an account with Markets
Markets is the broker we recommend when you need to trade currency crosses or other financial instruments. The broker is authorized and licensed to act as a broker in the United States and many other countries.
You will now be asked to fill in several fields relating to yourself and your CFD/currency trading knowledge. This will take approximately 5 minutes.
There will be some personal questions related to residence, income etc. Exactly the same type of questions you would be asked if you were to open a bank account with a regular bank. The questions are simply a legal requirement, and you must answer as accurately as possible. You will also need to submit proof of who you are and where you live.
Connect your Markets account with MT4
Markets already has its own trading platform, MarketsX, where you can trade currencies and other CFDs. However, suppose you would like to be able to use Sarid Harper's indicator or any other externally developed software. In that case, you need to use the MT4 trading platform.
When you need to download the MT4, log in to your new account under Markets and find the "My Portal" menu item in the top right corner when you are logged in to Markets on a desktop computer. From here, select "Create New Account" > "MT4" > "Real Account" > "USD". Press "Create".
After you have set it up, please download your version of MT4 (for PC) by tapping the arrow below your new MT4 account at Markets.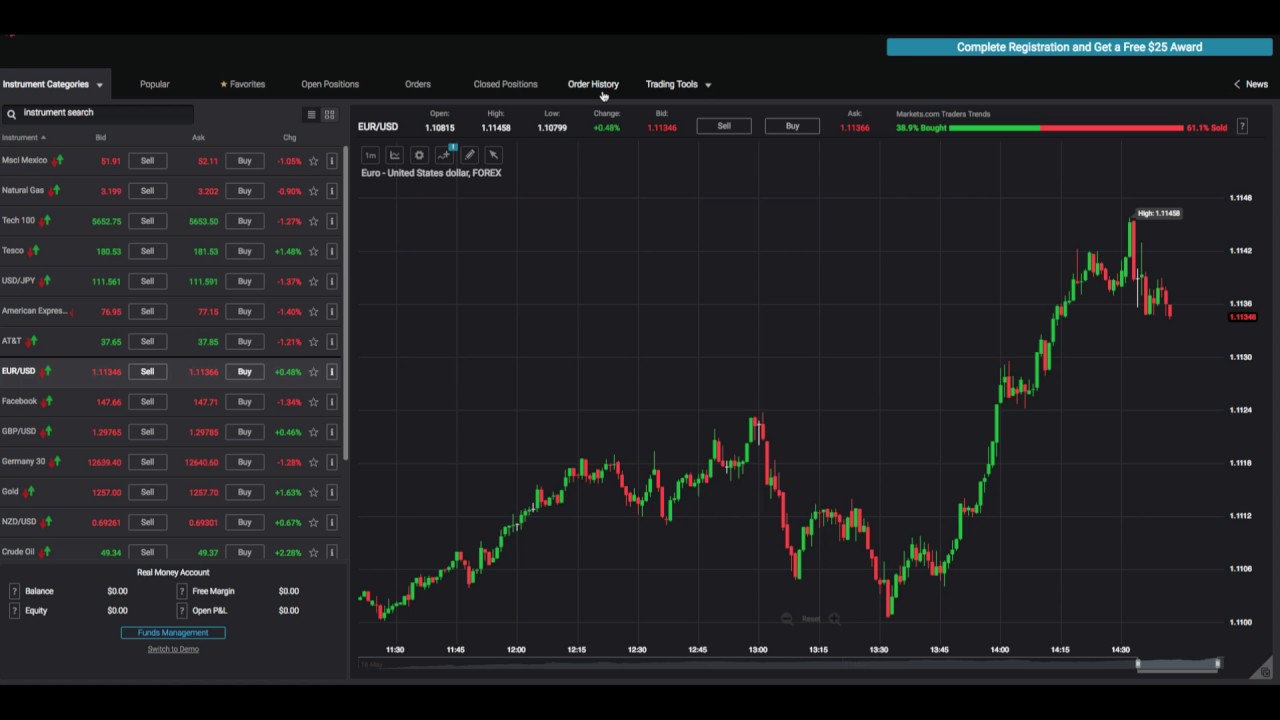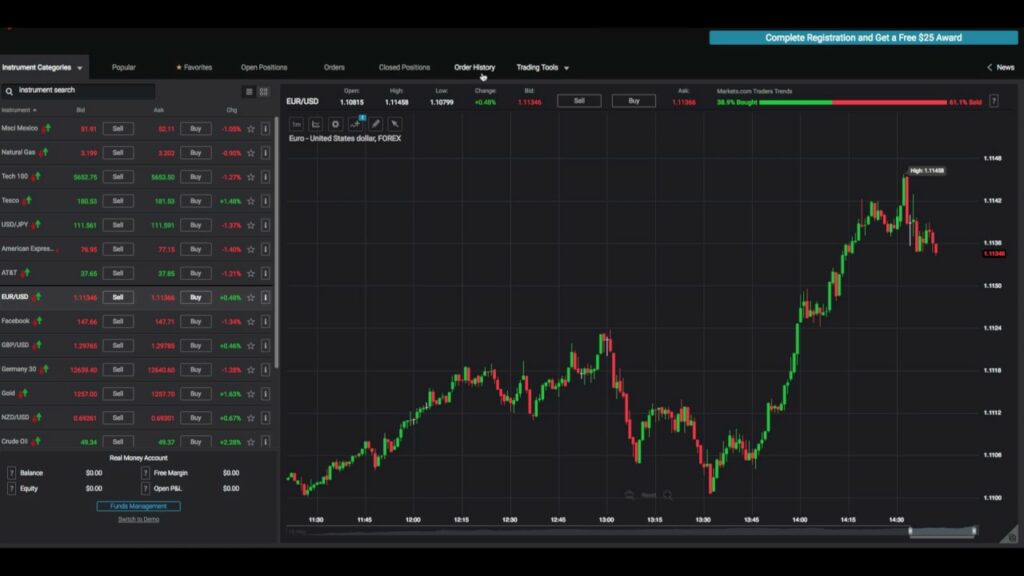 You will now need to agree to download and install MT4 on your PC. When done, enter MT4 and now link MT4 and Markets using your new loginID. Open MT4 and select "existing trading account".
At this point, you will need your loginID from Markets. Go back to Markets and look under "My Portal". Here you will find your new "MT4 – real" account. The loginID will appear as a six-digit code next to the account. Enter this login into MT4 and the password you used when you signed up with Markets. Now press "execute".
The MT4 is now linked to Markets, and all the price data now seen on the MT4 is pulled in from Markets. Now when you make trades in MT4, they will be executed through the broker Markets. You may still trade directly through Markets if you wish; however, if you would like to use Sarid's indicator directly on the price chart, then this can only be done through MT4.
Also Read:
Conclusion
In this article of Gazettely, we tried to cover many different subjects related to Forex trading and answer your questions about what is Forex and many more. Please let us know any questions regarding this subject in the comments section below.