Fortunately, it's no longer the case that fashion for work consists of endless variations of boring trousers or skirt suits with shirts. The formal boundaries have loosened significantly (this also applies to menswear), allowing us to opt for more casual and even comfortable styles.
So what can you do to make your office style practical and stylish at the same time? Together with us, find out what steps you can take to make everything easier, resulting in an easy chic outfit that can leave others speechless and obviously give that touch of joy to yourself.
Jeans for work. Yes or no?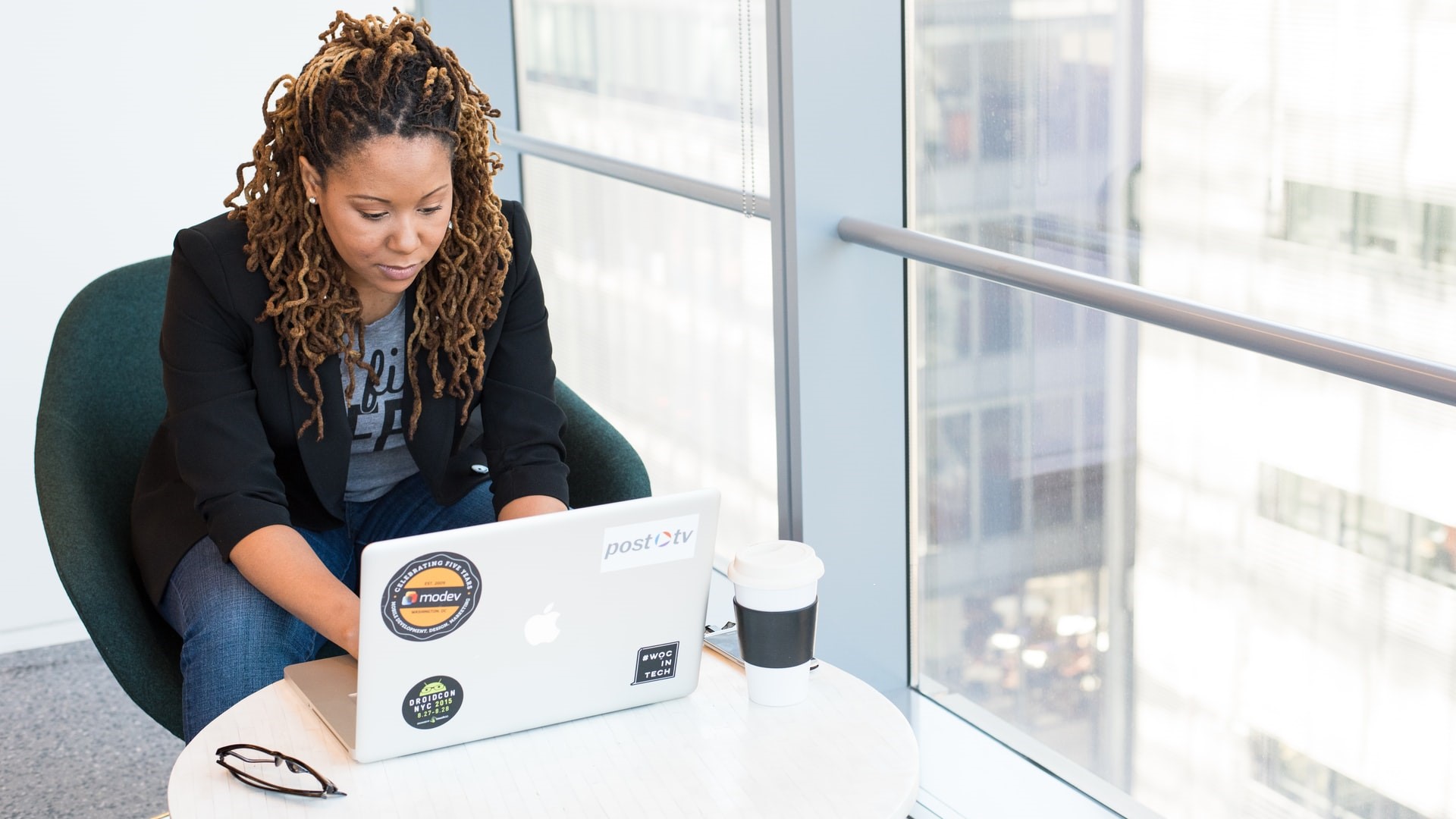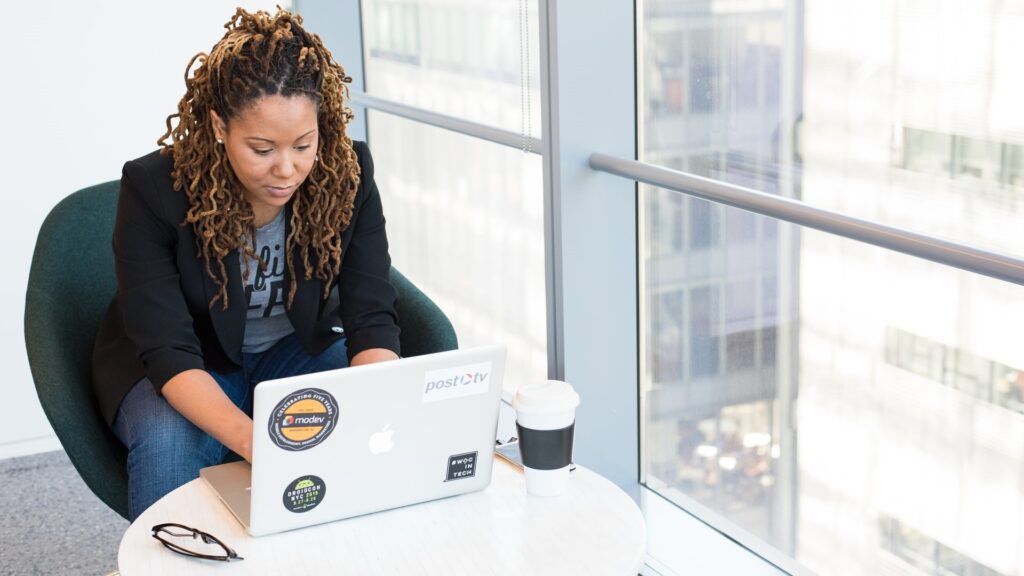 The popularity of jeans pants knows no boundaries. However, is it proper to wear them to work? Much depends on what kind of job you do, but it is safe to say that it is acceptable in most professions as long as two rules are followed.
The first is that jeans should not be washed, frayed, sequined, etc. The second rule is that what you wear with them also matters a lot. So choose an elegant top, blouse, shirt or jacket to work with jeans. Finish off the outfit with a quality belt and matching shoes.
Choose your clothes wisely
Many women shop for clothes spontaneously and impulsively, but that doesn't pay off when putting together a work wardrobe. Rather, it's advisable to be clear about possible combinations and buy individual items in a very targeted way.
It is also not advisable to buy everything at the lowest possible price. High quality and timeless garments can "survive" several years in your closet.
You do not have to be provocative at work
Neutrals like beige or gray are the base. You can liven them up with colorful or interestingly patterned scarves, purses, or shoes. Striking clothes are not suitable for everyday wear, as they quickly become boring and "dull". Of course, short skirts, shorts, or low-cut necklines are not ideal for work.
Knit dresses are not to be overlooked
Why is that? Maybe because it gives you protection in cold weather, is comfortable and, not least, does not wrinkle. Knitted clothes are very feminine and variable. Finally, after work, you can go straight to the theater (with even more festive accessories).
Be careful with fashion trends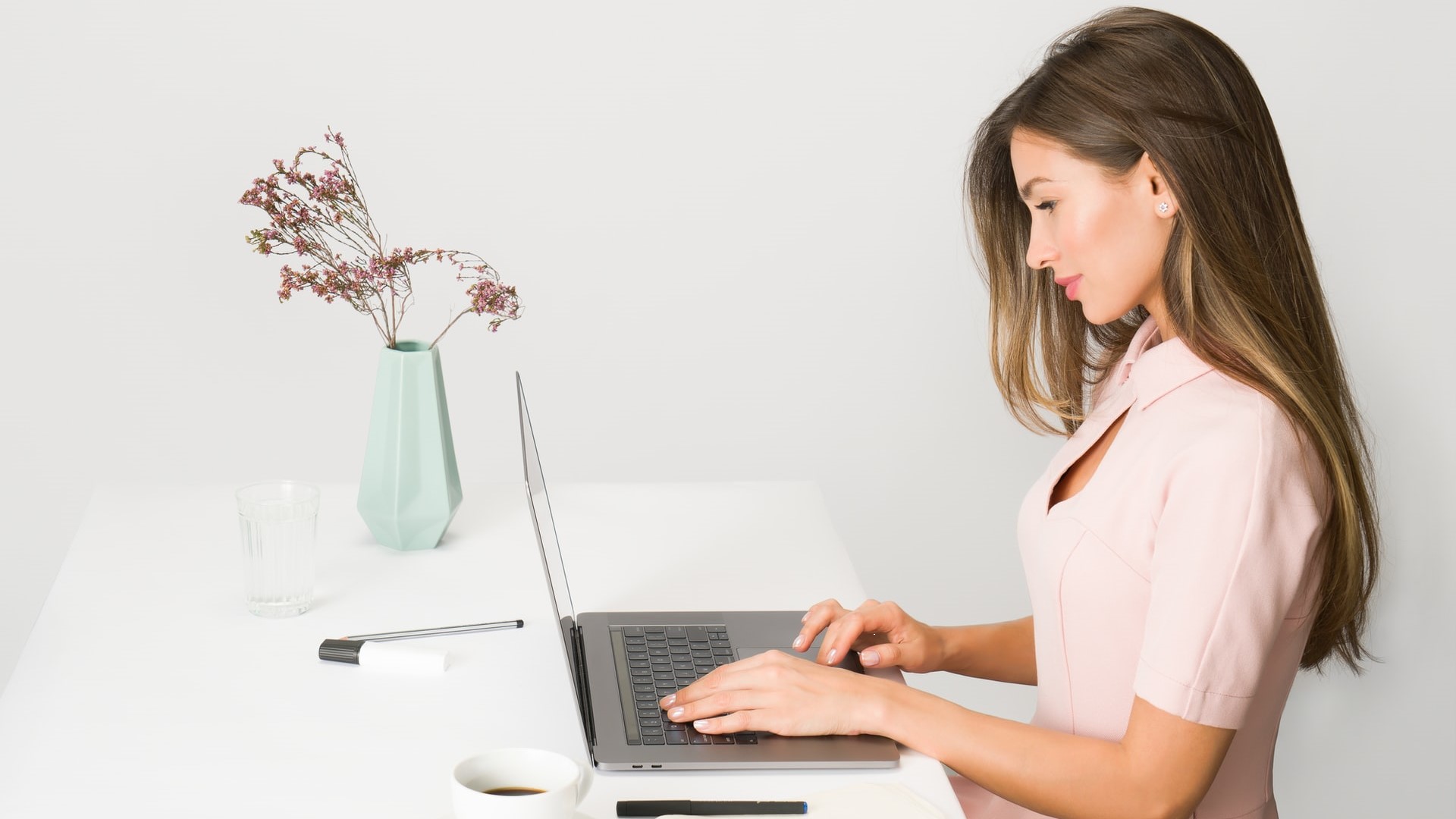 The business dress code is not too focused on fashionable fashions; rather, it relies on classics. Still, you can be refined and original in your work attire (and it's unnecessary to have a closet bursting at the seams, it is more about thoughtful combinations). A slight touch of fashion trend, whether in the form of a current cut, a detail or a pattern, is always welcome, though, and nobody can object to it.
Both determination and professionalism at the same time
So what is the most important thing to creating an office look suitable for all occasions? Sure, one can focus on a high level of elegance, but this can come with some harshness.
A normal Monday at the office can take on a whole new meaning with a few simple, stylish details. Simultaneously, you can show off some professionalism by wearing jackets or coats that convey a sense of moral and professional integrity.
Breathtaking coats and jackets
A nice double-breasted coat or a single-breasted coat is undoubtedly a great synonym of elegance and makes the whole ensemble much chicer. Alternatively, we suggest the modern blazer, jacket with pinstripes and not very distinctive colors. Anyway, it is important that you do not opt for too rough style and focus on bright and well-combined shades to achieve satisfactory results.
Very intriguing and elegant dress
Want to feel more beautiful in a simple office environment? Well, what you can do is wear a simple little dress in rather muted colors that will still look stylish.
Perhaps you can embellish it with a pretty bow at the neckline. Also, you can pair it with a blazer, sheer stockings or flat shoes. The main thing is that it emphasizes your femininity with well-combined clothes that are symbols of class.
Quality trousers and shoes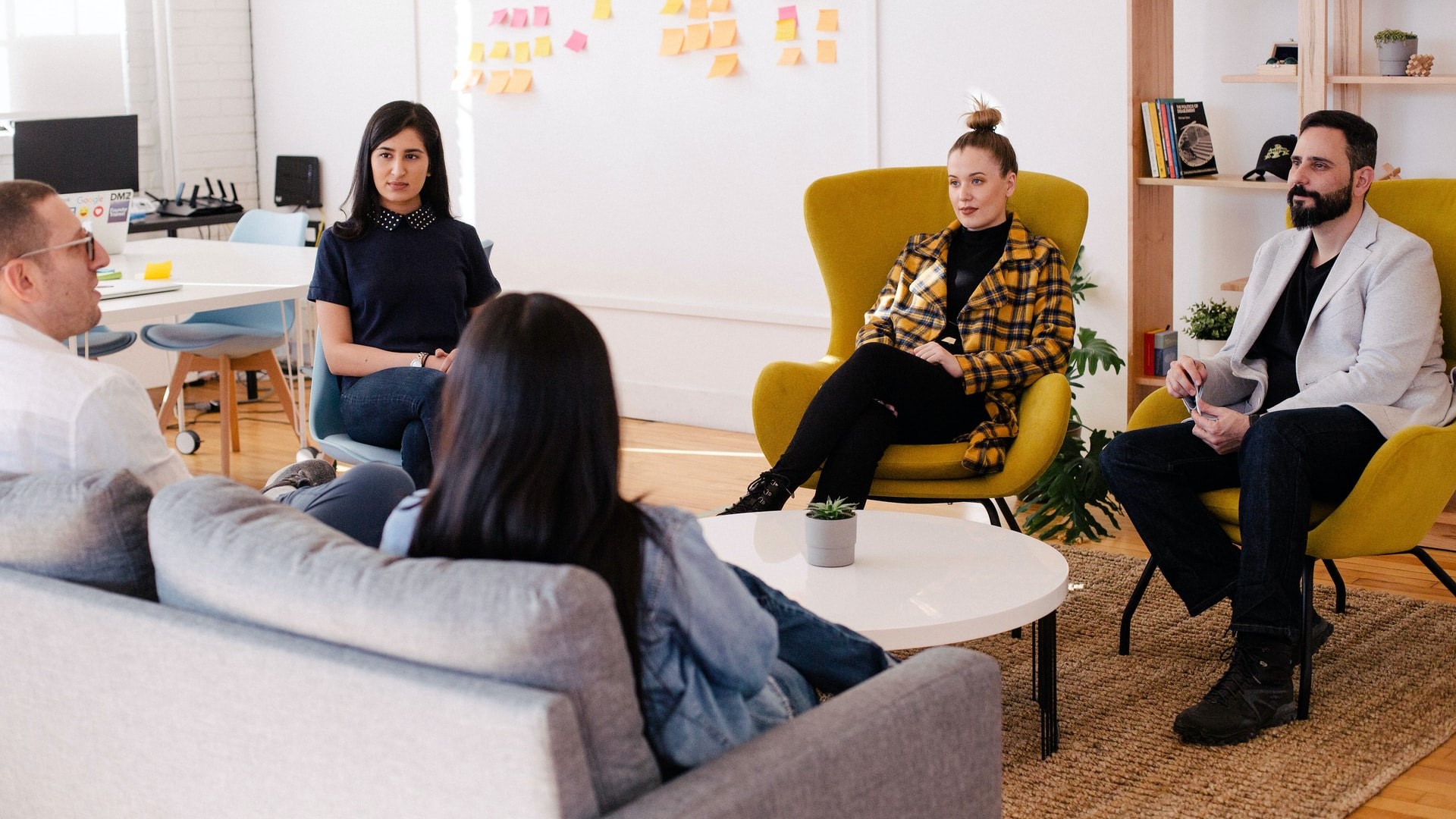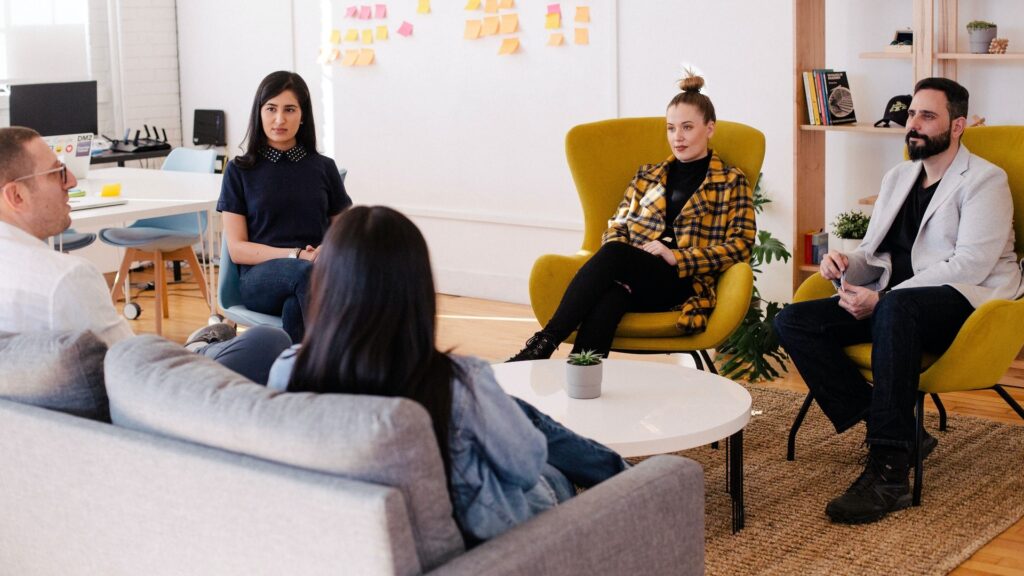 Lastly, don't forget your trousers and shoes for your casual-chic office look. When it comes to pants, you might opt for a cigarette style and wear a sweater and a white shirt with it. We suggest classic pumps or lace-up shoes for your footwear, particularly for the long winter season. Do everything you can to make your feet as comfortable as possible without sacrificing style and elegance.
Neutral tones and new office looks: How to dress elegantly
The summer season is getting closer and closer. To keep up with the times, it will be necessary to review your wardrobe to avoid being unprepared. It is important to wear comfortable, yet elegant and refined clothes at the office.
For that reason, it's best to opt for neutral colors that are discreet and always elegant. Let's take a look at some new office looks in neutral shades.
A new office look in neutral tones: beige, grey and black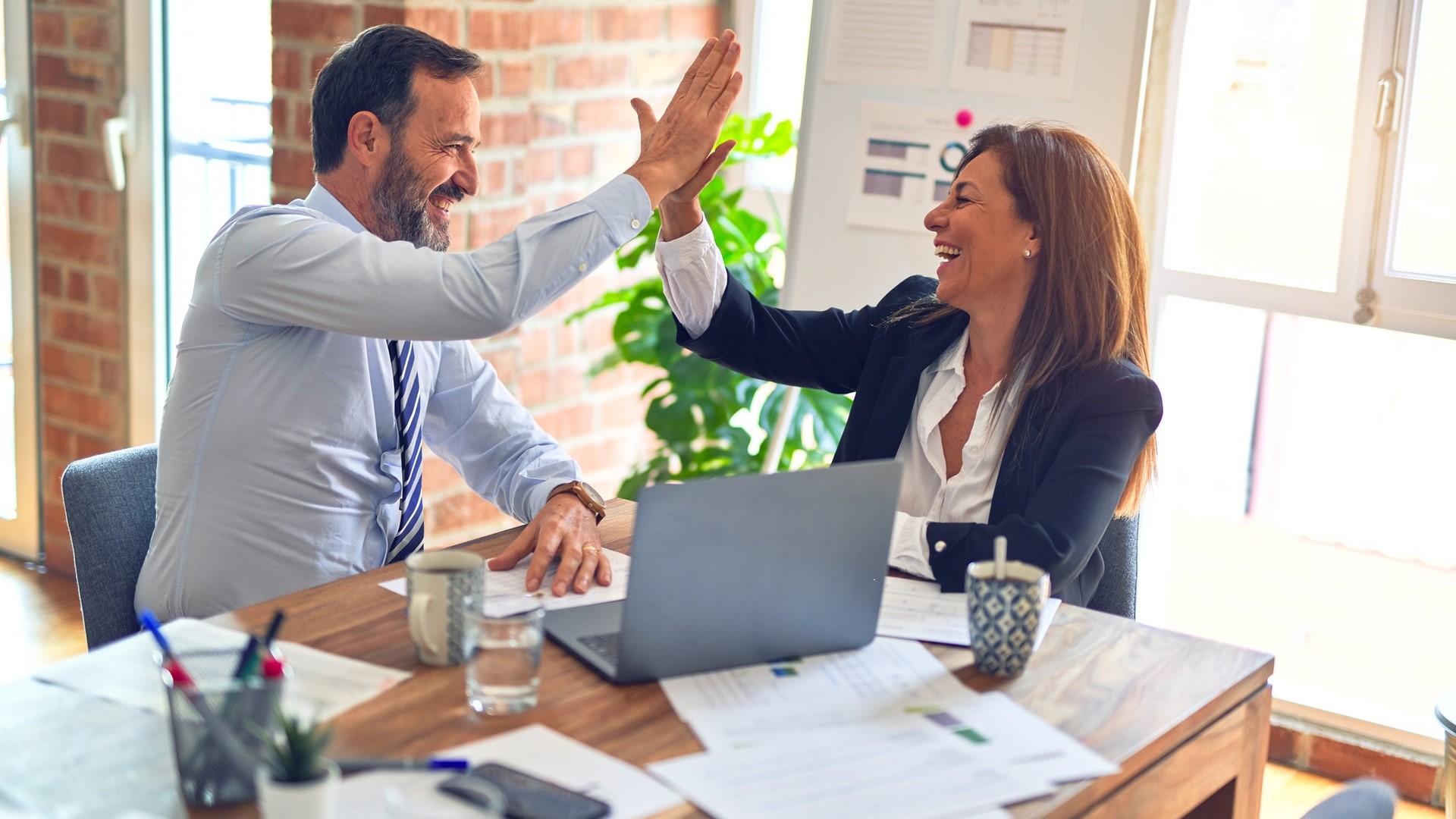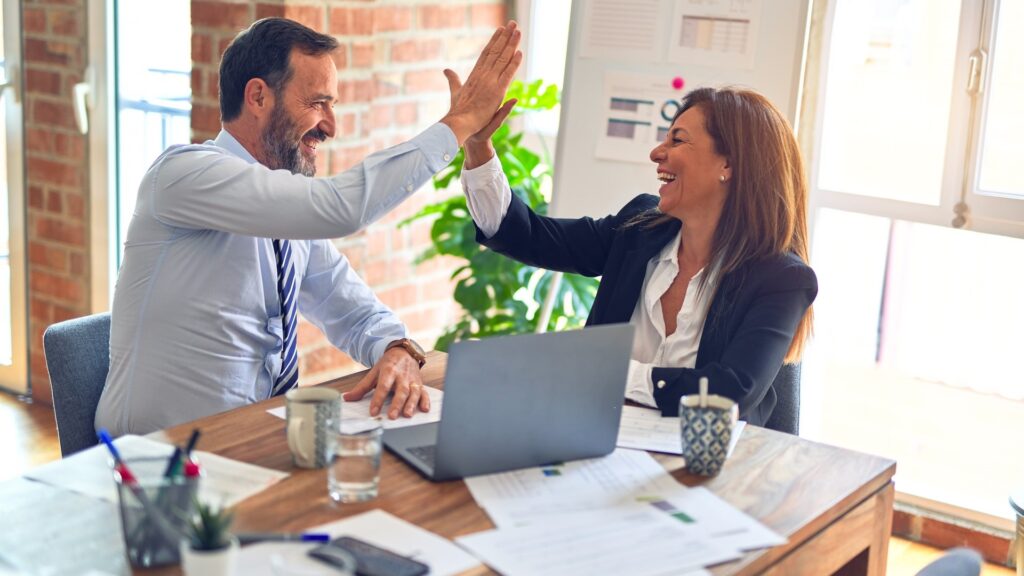 To avoid a classic suit looking too formal, you can choose a midi skirt and a sweater in the same color. Here, beige neutral tones are perfect because they give the figure an elegant look, while at the same time, they are not gloomy for the season.
If you have a voluptuous figure, you can go for darker neutral shades like gray or dove gray. Black is always good if you prefer a more formal look, but in that case, it's better to choose a fitted sweater. Create new office looks with neutral shades: Sage green and khaki are two neutral colors that come in different shades and combine well with white and ivory.
Green is a color that doesn't suit everyone; however, when you really don't want to give up wearing a garment in this color, it is best to opt for a few elements. To give your office look a touch of color, consider wearing a white or ivory outfit (skirt or pants with a shirt or sweater) with sage green or khaki outerwear. Success is guaranteed in this case!
The new office looks in neutral tones: Still sophisticated with dove gray and camel
Ladies who don't want to compromise on elegance can opt for new office looks in neutral tones like dove gray and camel, which will always look elegant and sophisticated. Both of these colors go well with any outfit: a pair of camel pants look great with a white t-shirt, and a bright camel coat adds a touch of class to an elegant and formal black suit.
Plain looks for the office: 3 ideas that convince
Among the problems for those who have to go to the office every day for work is the choice of clothes, since there is a risk of adopting a repetitive and monotonous look that does not suit your work environment. Below is a series of tips for those who want to go to work with the most appropriate look for the situation.
Jeans and blazer outfit
Jeans and blazers should always be present when choosing clothes for the office. Very simple but very chic outfit, perfect to always show a fashionable combination. Jeans, both dark and light colors, are the perfect garment to combine with a shirt or a simple white shirt. The combination with the blazer makes the difference, so thanks to the fabric and color variations, inimitable styles can be created.
An effortless office outfit is the combination of a red plaid blazer with a white shirt, which also with jeans and sneakers gives the outfit an original look. Further improvement can be achieved by wearing a shoe with 6 cm heel and spikes or more elegant footwear.
Tight sheath dress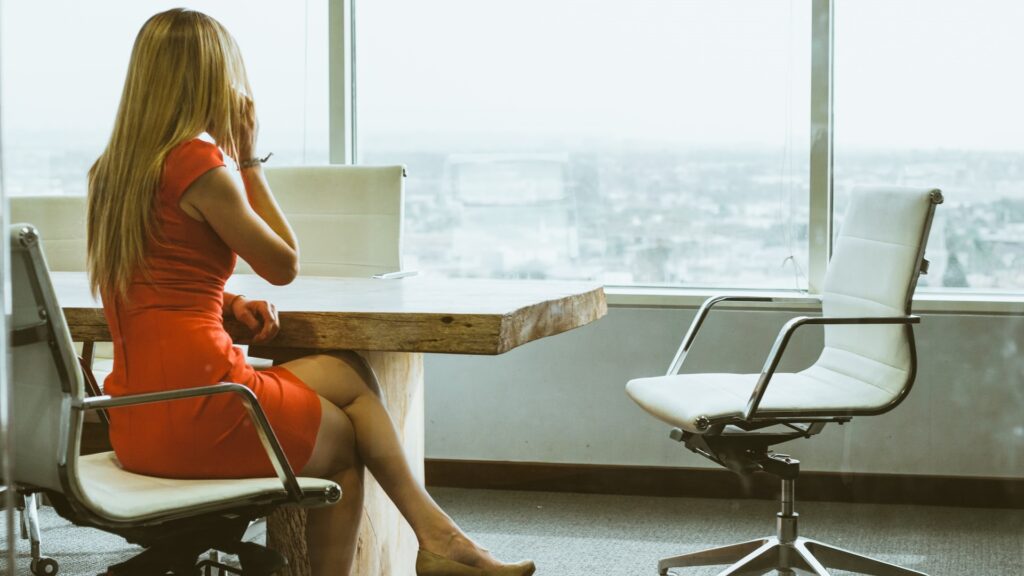 It does not necessarily have to be a little black dress at the office. You can wear other clothes, like elegant dresses and minimalist dresses with a good dose of "chic" that guarantee the wearer a different look every day.
Indeed, it is much easier to wear a dress than to find the right combination of shirt and pants because all that is needed to look chic is the right footwear. Slightly flared dresses in plain colors or with floral patterns are ideal for this choice. Also, the shift dress should not be underestimated, particularly if it is combined with a jewelry belt.
Trousers with a high waist
Among the most popular trends in these months are pants, tight, cigarette pants or bell bottoms. As an alternative, you can wear father pants. Another popular type of pants is pants with a high waist, perfectly stretching the figure and at the same time giving a distinctive style.
Crop tops are an exciting combination, perfectly combined with a blazer or a matching cardigan. Simple and timeless in the truest sense of the word, the look is suitable for all body types and is currently one of the most popular looks.
Let the stars inspire your look
Celebrities have been a source of inspiration for fashionistas for decades. As a rule, this involves outfits for various fashionable occasions or for an elegant style. However, celebrities also wear casual looks or those for work. This way, it is possible to wear a stylish outfit that combines elegance, character and comfort.
These fashion tips will be especially useful when you return to the office after Christmas. In fact, following a period of relaxation and fun, your workplace will look decidedly unattractive.
Dress casual or masculine?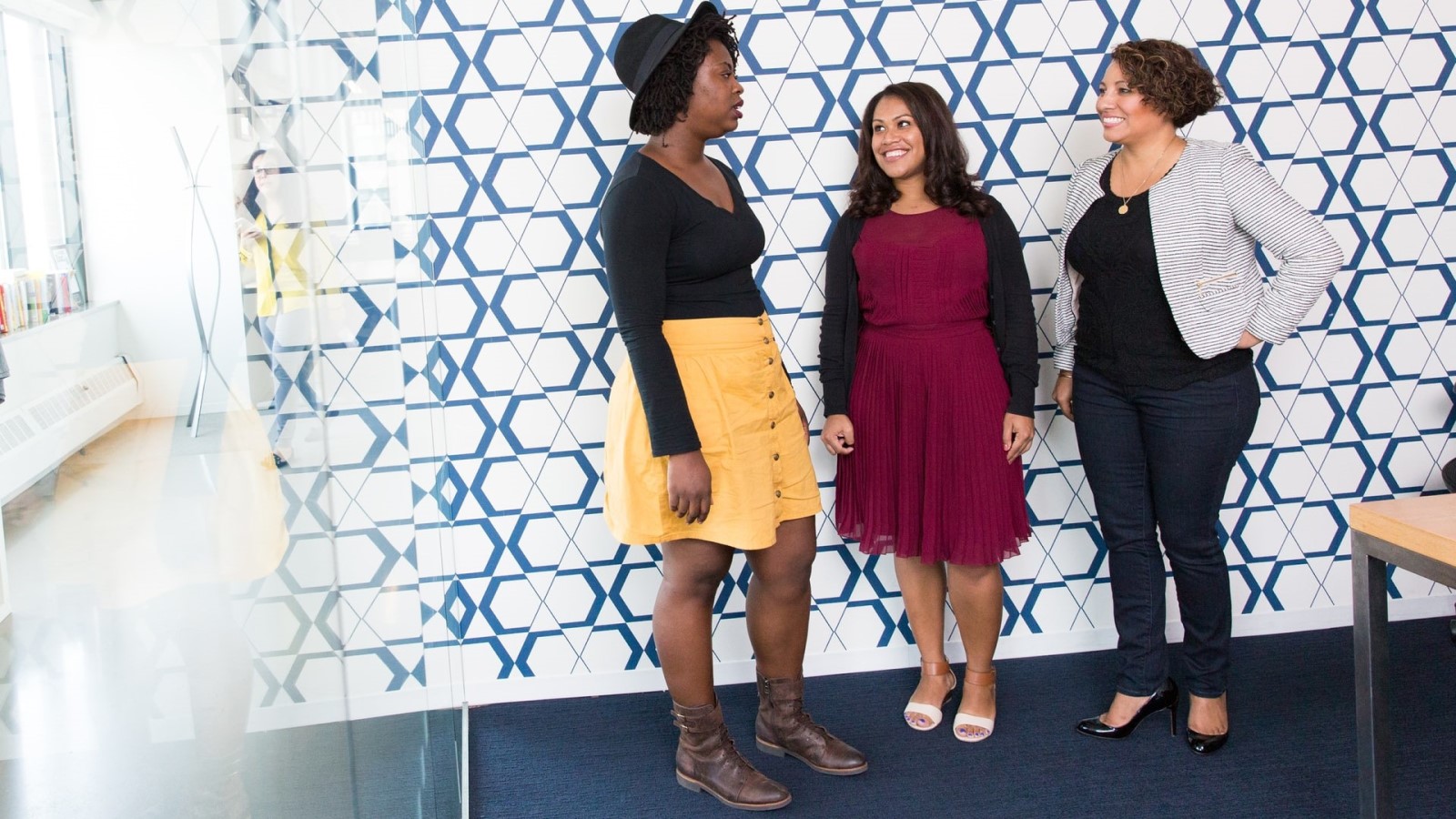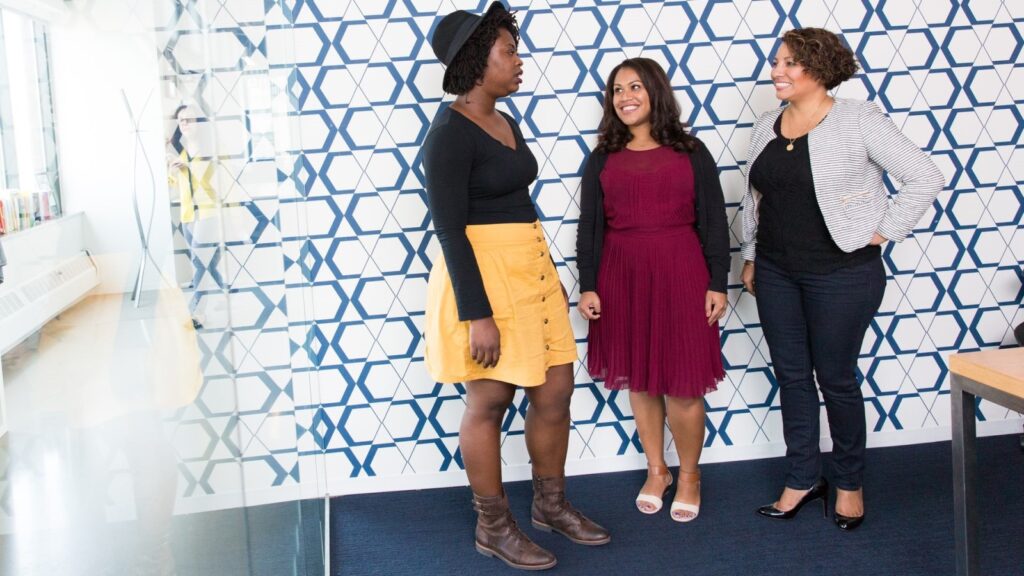 Whichever outfit you choose will dramatically change both your style and how you present yourself to your colleagues. Drawing inspiration from Sienna Miller means choosing an urban office look that is decidedly casual and informal but still super chic.
Wear the turtleneck with herringbone palazzo pants and soft white leather shoes. The timeless camel-colored coat was chosen to complete the ensemble, perfect for working in an informal setting.
You can get inspired by the outfit worn by model Karlie Kloss for a dressier and more sophisticated dress code with masculine and essential touches. Pair the turtleneck sweater with skinny pants and a long printed blazer. At the same time, metallic studded ankle boots create a pleasant contrast.
Also Read:
Elegant style for work
To create a very feminine and elegant office look, you can be inspired by the style of actress Jessica Chastain. This Hollywood star prefers a midi dress, which, with sophisticated accessories, turns into a very chic day outfit.
One popular solution is to combine an emerald green sheath dress with mid-height leather pumps to slim the figure and give the outfit a refined femininity. Complete the look with an elegant coat in a classic tone-on-tone cut or for a balanced split effect.