Tesla caused cryptocurrencies to rise further in February 2021 when it was reported that the electric carmaker had invested $1.5 billion in Bitcoins. Tesla also talked about accepting Bitcoin as a payment method. Tesla CEO Elon Musk thus cemented his reputation as a leader in the crypto sector at the latest.
Time and again, his tweets about Bitcoin or Dogecoin caused price fluctuations. What might have gone down less well was Tesla's decision to stop supporting Bitcoin after all. This caused the Bitcoin exchange rate to slide considerably for a while in May 2021.
Cryptomarket not impressed by Tesla move
Although the crypto market had already crashed, the information that Tesla has sold 75 percent of its Bitcoin holdings is no longer causing much of a stir. Tesla shareholders, however, are expected to have taken the news positively.
The car manufacturer's shares on the Nasdaq tech exchange temporarily rose by up to almost five percent in pre-market trading. However, the main reason for the boost is the release of the quarterly figures, which show a doubling of profits.
The quarterly report also shows that Tesla sold bitcoins worth a total of 963 million dollars. At present, $218 million worth of digital currencies still remain in the company's coffers.
Tesla, meanwhile, never parted with the company's own Dogecoins, a Memecoin that "Dogefather" Musk had repeatedly highlighted positively in tweets, thus pushing the share price. "We have not sold any of our Dogecoins, we still have them all," Techcrunch quotes the Tesla CEO as saying.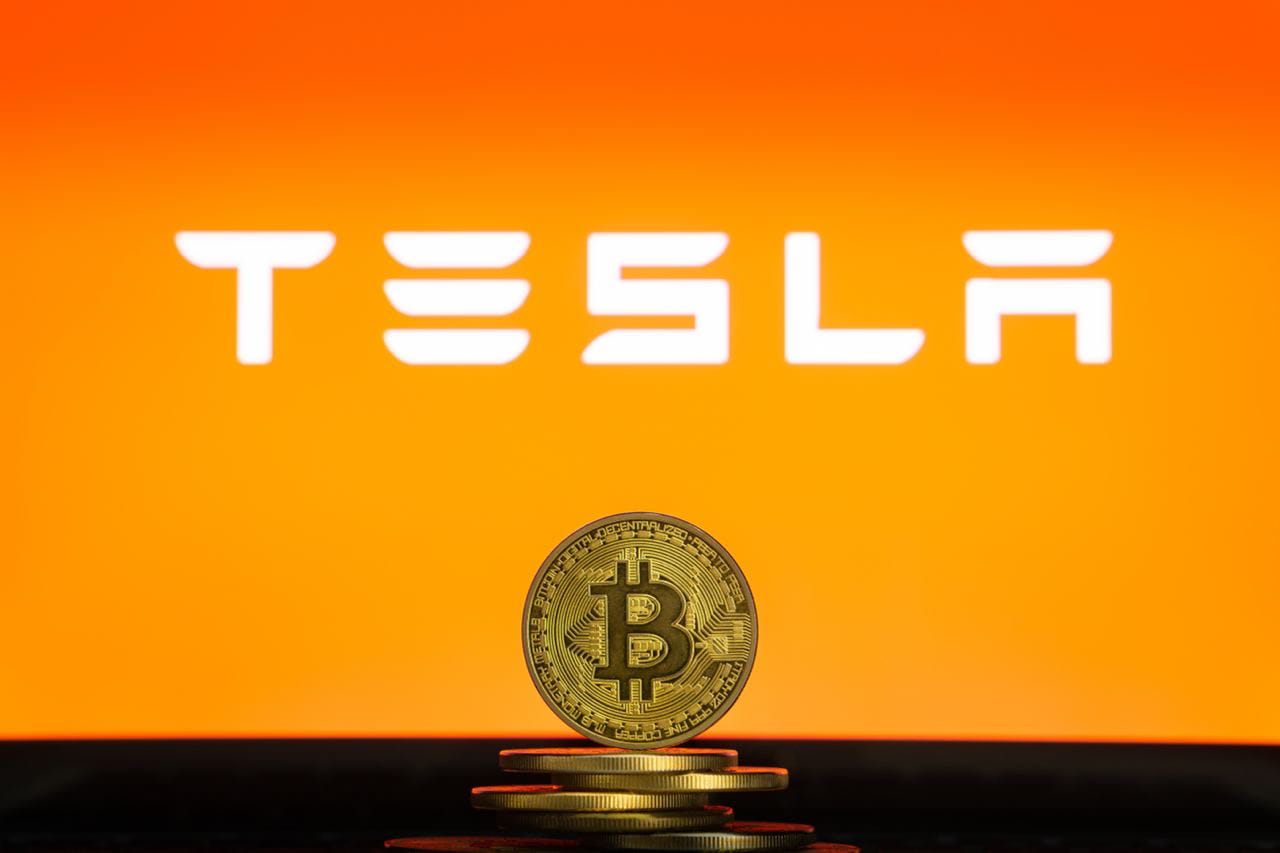 Tesla has still got Dogecoins – and hodls them, too
So far, it was not exactly known whether Tesla itself owns Dogecoins. But Musk had only declared that he personally had Dogecoins at his disposal. But Tesla's Dogecoin assets could not be large. According to Techcrunch, Tesla should still have around 10,500 Bitcoins at its disposal.
However, as of the end of June, when the Bitcoin price fluctuated between $19,000 and $20,000, Tesla's Bitcoin assets were worth between just under $200 million and $210 million. The Dogecoin portion of Tesla-owned cryptocurrencies is likely to be between $8 million and $18 million, according to the report.
Additional calculations suggest that Tesla is likely to have sold the Bitcoins (around 32,000) in recent months at a rate of $29,000 and also made a healthy profit. This is because in the final quarter of 2020, when Tesla had purchased $1.5 billion worth of Bitcoins, the Bitcoin exchange rate was never permanently above $29,000.
Furthermore, Tesla had already sold part of the Bitcoins again in the first quarter of 2021 – and made a profit of 100 million dollars.
Tesla is open to future Bitcoin investments
By the way, as a reason for the current sale of a large part of its Bitcoin holdings, Tesla's CFO Zachary Kirkhorn indicated that they were worried about the liquidity of the electric car manufacturer because of the Corona shutdowns in China.
However, Kirkhorn says he does not want the sale to be seen as a rejection of Bitcoin. He says the company is open to increasing its Bitcoin holdings again in the future.