Epic Games is entering the ring! Fortnite, Rocket League and Fall Guys are teaming up for Epic SummerSlam. From July 28, go experience the combined forces of your favorite Epic games!
Watch John Cena enter Fortnite; win the crown in Fall Guys as the iconic Undertaker, Xavier Woods or Asuka, or win points using the John Cena and Roman Reigns models in Rocket League.
Rocket League
The two iconic WWE superstars will turn into "supercars" when Octane designs arrive at Rocket League just in time for SummerSlam. Be ready to make some noise in Rocket League matches along with new Roman Reigns or John Cena designs decorating your vehicle.
Celebrate six-time WWE World Champion and reigning WWE Universal Champion with the WWE Roman Reigns pattern with the "Head of the Table" tag to acknowledge the Tribal Chief's dominance in WWE. The WWE John Cena Decal pattern might say "U Can't C Me," but it's bold, bright and has stars, so it's really visible.
Fortnite
The 16-time WWE winner's iconic style is making its way into the item store in Fortnite, leaving players to wear the John Cena outfit, along with denim shorts and a "Never Give Up" T-shirt. The costume features John Cena Entrance Gear Style and John Cena Ring Gear Style, removing the shirt from Cena's back and catching everyone's attention, because: The Champion is here.
And with that comes the WWE Championship courtesy of the John Cena Set. The WWE Championship backpack may now be donned by Fortnite players in battle when they give the competition a rumble with their Five Digit Slapper pick.
Now celebrate victories with the U Can't C Me emoticon, but avoid using it to hide from enemies…. You will be seen anyway, even though they say otherwise.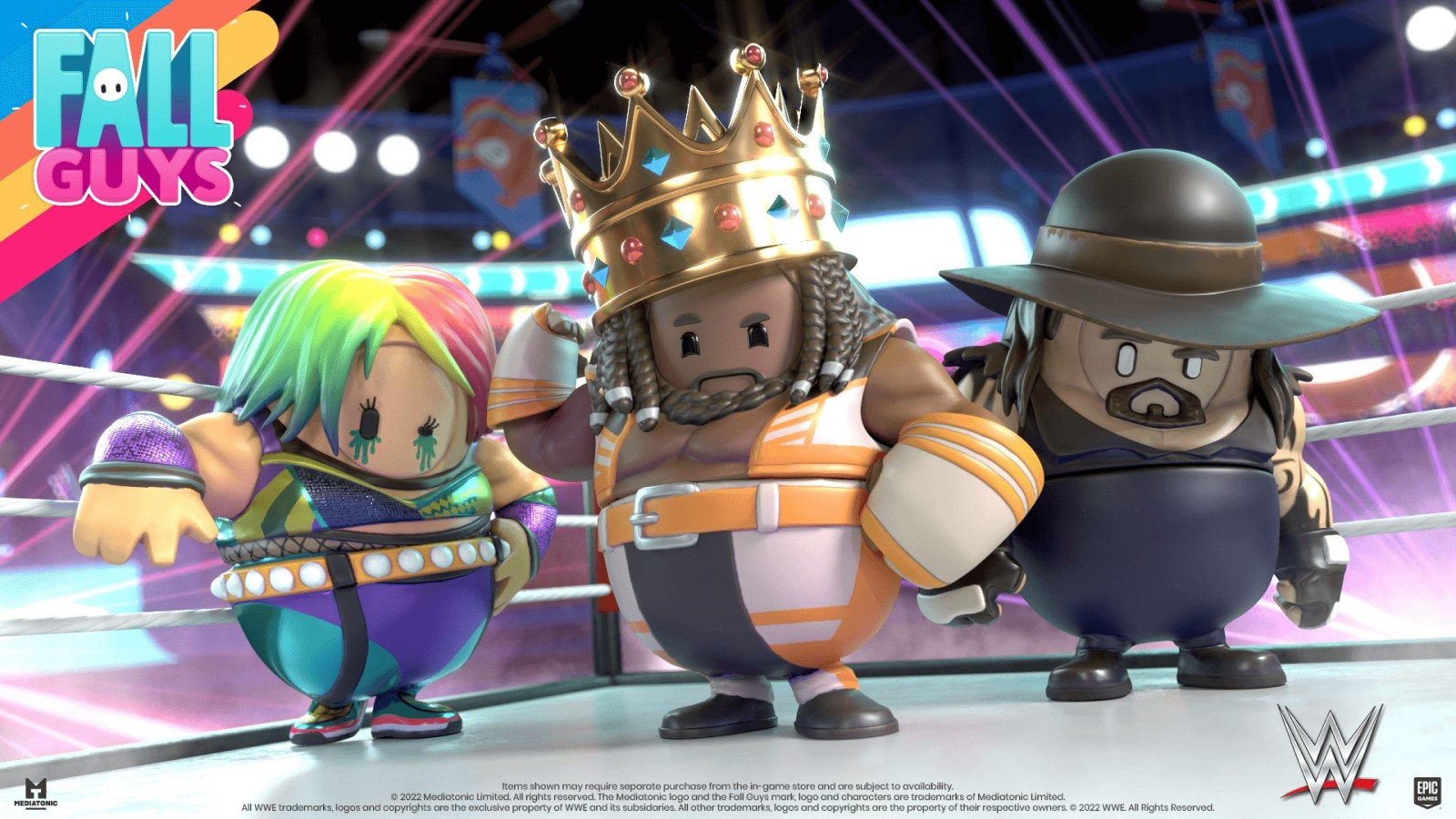 Fall Guys
Fall Guys would be one of the few places to find the characters of Asuka, Xavier Woods and WWE icon The Undertaker together, making their way to the Blunderdome in Royal Stumble style!
This Fall Guys SummerSlam Set features three outfit packs representing each superstar in the store. Players who get the full bundle will also receive an additional Xavier Woods character emoticon and an Undertaker victory smiley.
Are you going to take advantage of any of the skins? Let us know in the comments section below.