It's been 8 years since The Sims 4 was released, and many of the game's elements have not been updated so far. One of those things is actually the smartphone used by our Sims.
While it was quite modern from the very beginning, as in 2014, and lived up to its name, after so many years it was time to finally revamp it.
This is how the developers at the recent Inside Maxis livestream presented us with a brand new phone model, which will be given to our Sims after the big content update, which will be coming soon. So what will it look like?
New smartphone model in The Sims 4
The livestream for the upcoming release of the new expansion pack for The Sims 4 was held a few days ago. The game's developers completely revealed all the new features that will enter the game with the release of High School Years and the title update.
The new content is a plethora. There will be some interesting things coming to the basic version of the game, including hair growth and shaving, the possibility to build semi-circular walls and even an official sexual preference system for our Sims.
Besides, there are also many other, smaller new features that will hit the game in a few days. These include the new "like/dislike" options or the just-mentioned smartphone.
The smartphone will now look much better thanks to the work of the developers and, of course, it will be more adapted to the current times. Besides, the number of custom add-ons, such as wallpaper and casing, has increased.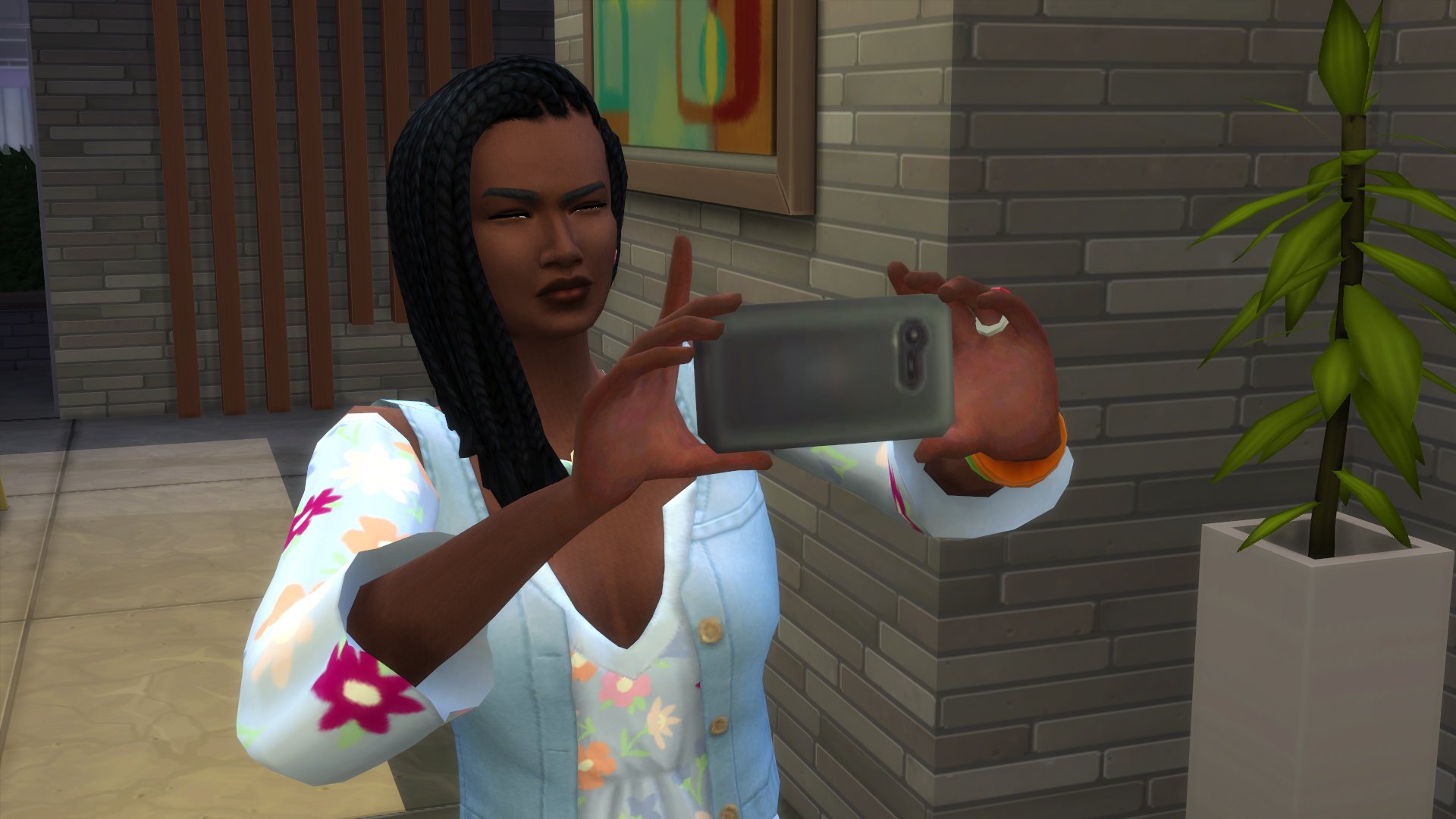 The new smartphone, will focus mainly on splitting all the sections in the form of applications. It will also be larger than before.
During the streaming, SimGurus stated clearly that their goal was to create a more modernized phone resembling the ones we use these days. They were keen to ensure that the new smartphone no longer reminded them of the old Blackberry model, which the game has been inspired by since its launch.
Also the developers mentioned that they have added a lot more customization options for the phone. It is possible to change the wallpaper, of course, as before, but in addition to that you will find a whole bunch of phone cases that can perfectly reflect the soul of our Sim.
Many players have immediately liked the look of the new smartphones. After all, this was a feature that had long been out of the way and in fact needed a revamp.