The realm of video games is an ever-evolving landscape of boundless diversity, offering something for everyone. From adrenaline-pumping action to contemplative puzzle-solving, the industry is constantly pushing the boundaries of what's possible in the world of entertainment. 
But even in this vast and varied landscape, certain genres have always managed to rise above the rest and capture the hearts of gamers everywhere. These trends come and go in cycles, with new genres emerging and old favorites fading into the background.
But there's one genre that has truly stood the test of time, and that's the Souls genre. Masterminded by the visionary game designer Hidetaka Miyazaki, this genre has taken the gaming world by storm and become a true phenomenon. 
It's a testament to Miyazaki's incredible talent that he's managed to create and popularize a genre in such a short period of time. 
Today, we see countless games that draw inspiration from the Souls series, even those that are not developed by FromSoftware, the studio behind the Souls series. Such is the enduring legacy of the Souls genre, and the impact it has had on the gaming world.
Nioh, developed by the renowned Team Ninja, has stood out as a shining gem among the countless souls-like games on the market. 
And now, the same developers are gracing us with their latest creation: Wo Long: Fallen Dynasty. This game, steeped in the rich tapestry of Japanese mythology, promises to bring a fresh take to the genre.
We were fortunate enough to get our hands on an early build of the game and let me tell you, it did not disappoint. The Nioh franchise has always pushed the boundaries of what we expect from a souls-like game and Wo Long looks to be no different. 
In fact, it plays more like Sekiro: Shadows Die Twice than a traditional souls game, at least in terms of gameplay. With its unique blend of mythology and fresh take on the genre, we have no doubt that Wo Long will be a game that will be talked about for years to come.
As you journey through the game, you'll have the freedom to choose between a plethora of weapons and special abilities, each with their unique strengths and weaknesses. But make no mistake, this game is not for the faint of heart.
From the very first enemies, you'll notice the game's emphasis on an aggressive playstyle. But it's in the bosses where it truly shines, as they push you to the brink of your abilities and demand nothing but the very best from you.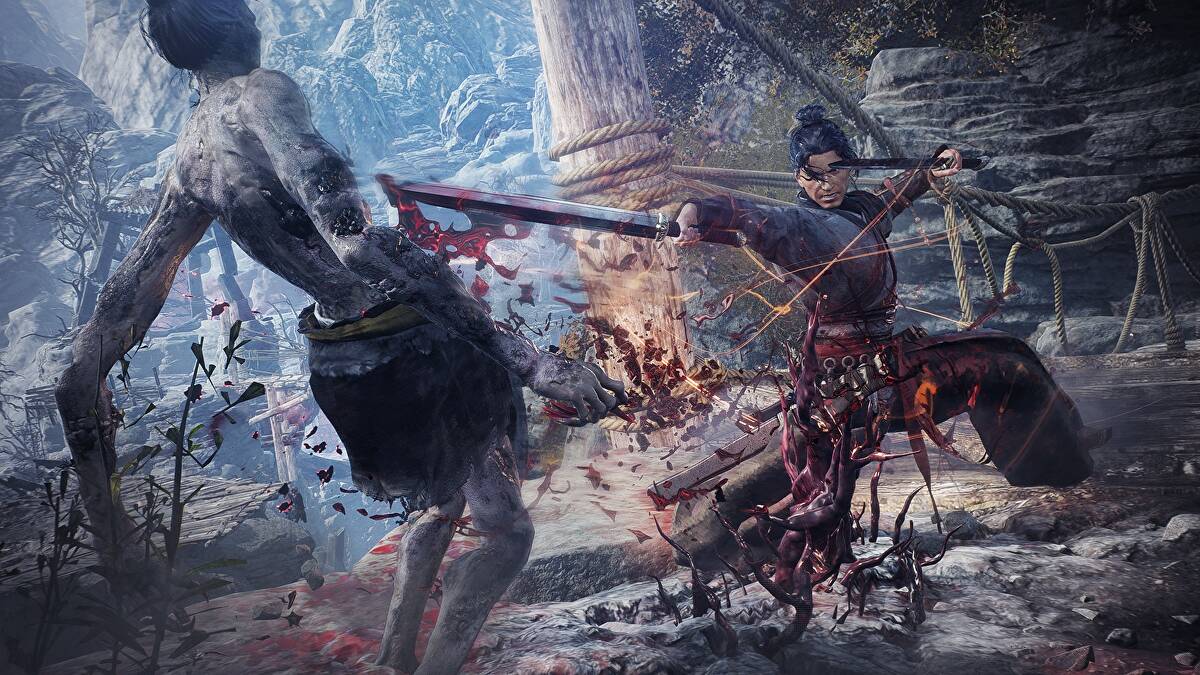 One thing's for certain, this game is not for the timid. It rewards those who dare to play aggressively, and punishes those who dare to run away. We've had a taste of what's to come, and we can't wait to see how the full game will unfold. But one thing's for sure, it's going to be an epic ride.
Surely, you're aware that wielding heavy weapons in combat is a perfectly viable option, even if it does mean sacrificing speed for raw power. However, it's worth noting that the game appears to favor a fast-paced and aggressive playstyle over a more measured and deliberate approach.
One of the hallmarks of the genre is an interconnected map, and this title is no exception. But, while the level design is intriguing, with plenty of twists and turns that keep the player on their toes, the map intersections themselves feel a bit underwhelming and lack creativity. Despite this, the game still manages to surprise players with its level design, as it is not what they expect.
As we delve into the early stages of the game, it's important to keep in mind that our assessment is based solely on a brief snippet of the overall experience. 
However, even from this small taste, it's clear that this particular aspect of the game may not be its strongest suit. But fear not, for the level design and artistic design appear to more than make up for any shortcomings.
Speaking of artistic design, the settings and boss designs are truly something to behold. Unique and distinct, they leave a lasting impression and hint at even more imaginative creations to come. 
It's clear that the creators have poured their hearts and souls into every aspect of the game, and we can't wait to see what other surprises await us as we delve deeper into this exciting adventure.
The Souls series is renowned for its intricate gameplay and challenging difficulty, but the stories that weave through these games are often relegated to the background. 
They exist, to be sure, but they are often so shrouded in mystery that only the most dedicated players will unearth them.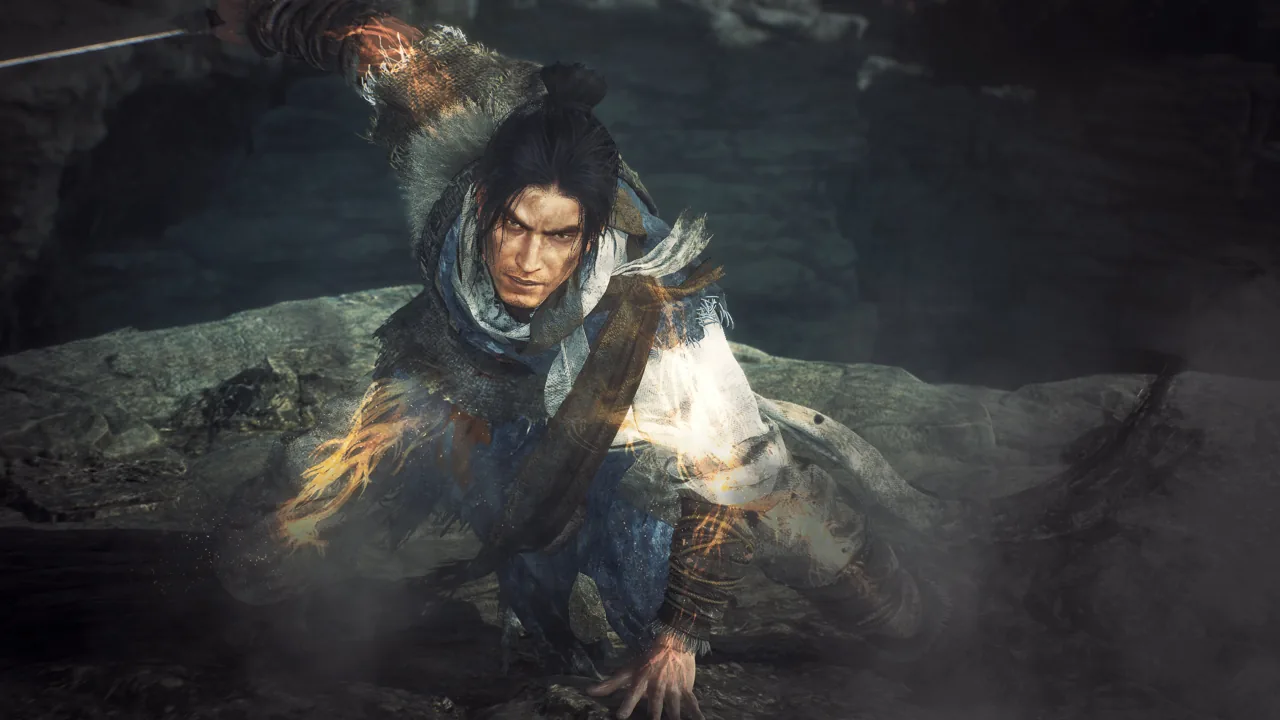 However, with Wo Long, it seems that the developers have struck a balance between these two elements. The story is still present, but it is more accessible and easier to follow than in other games of the series.
As we delved deeper into the game, we were introduced to the characters that will join us on our journey. 
The story, while not taking center stage, will be an integral part of our experience as we traverse the world of Wo Long. The game promises to be a thrilling blend of challenging gameplay and immersive storytelling, a combination that is sure to leave players entranced.
The highly-anticipated game, Wo Long: Fallen Dynasty, is shaping up to be a true masterpiece. With aspirations to surpass its developers' previous franchise, Nioh, Wo Long: Fallen Dynasty is poised to make waves in the gaming world. From what we've been able to witness thus far, the game is nothing short of impressive.
While there may be room for improvement, the overall impression has been overwhelmingly positive. The developers have expertly crafted a game that is both challenging and engaging, immersing players in a rich and detailed world.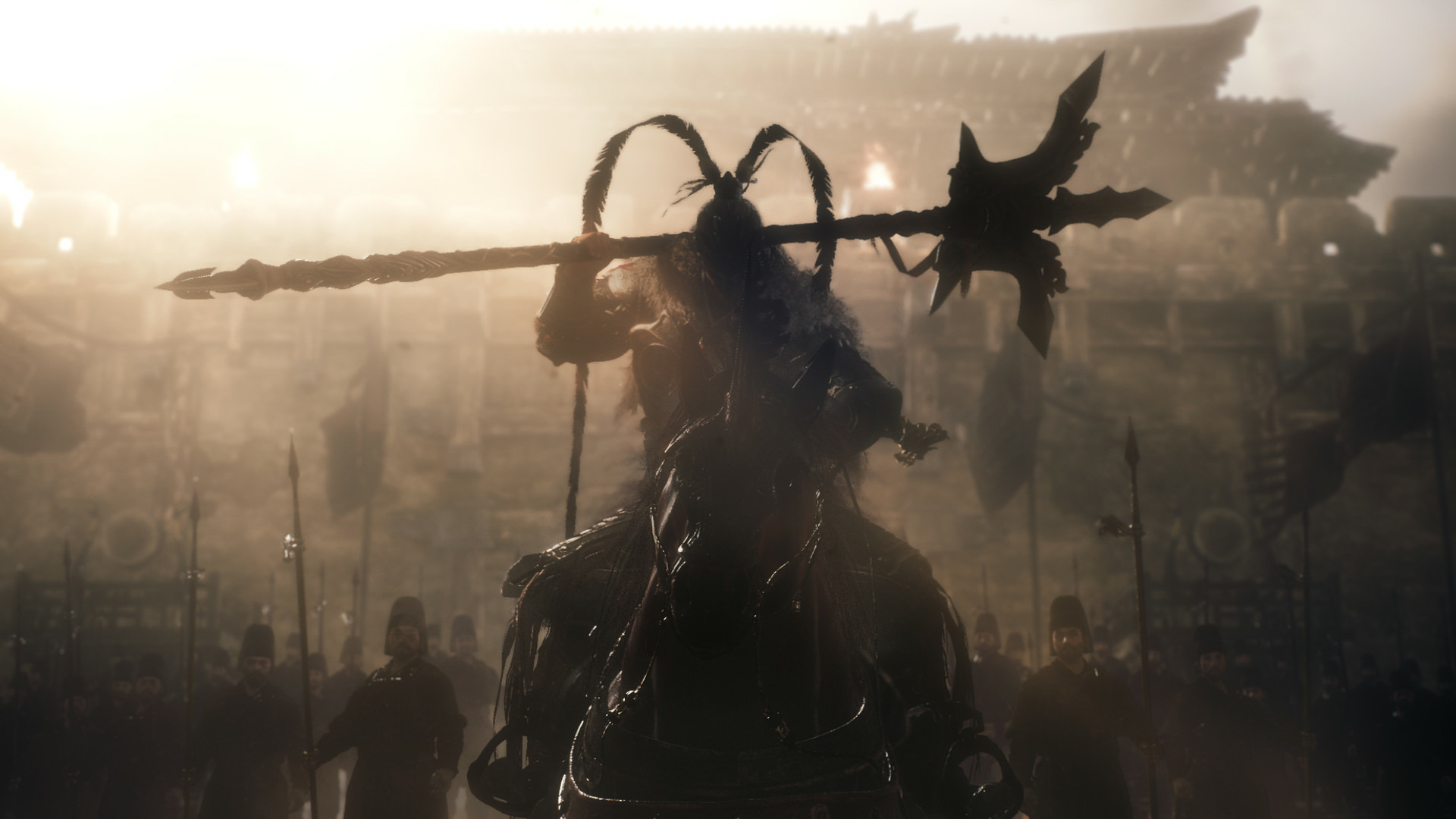 The graphics are stunning, the gameplay is smooth and fluid, and the combat is intense and satisfying.
As we eagerly await the official launch on March 3, 2023, we can rest assured that Wo Long: Fallen Dynasty will be available on a variety of platforms, including PlayStation 5, PlayStation 4, Xbox Series X | S, Xbox One and PC. 
This means that gamers everywhere will have the opportunity to experience the epic journey of Wo Long: Fallen Dynasty. Mark your calendars, and get ready for an adventure like no other. Wo Long: Fallen Dynasty is set to be a game-changer, and we can't wait to see what the future holds.