Gamers, fasten your seatbelts and get ready for an adrenaline-fueled ride! The much-awaited release of the PlayStation VR 2 is upon us and Gran Turismo 7 is ready to take it to the next level.
Revving its engines, the racing game is getting an update that includes VR mode, which means virtual reality will take your racing experience to an entirely new level.
Starting February 21, with the latest version 1.29 available for download from 7:00 a.m. German time, gamers can experience all races and game modes in VR. You can even explore an exclusive showroom via your garage or in-game car dealerships, where you can admire all the ultra-high-definition vehicle models in different locations and lighting settings.
And if that's not enough to get you excited, the update also comes packed with features such as HDR tone mapping, foveated rendering, and dynamic 3D audio, all of which are supported thanks to the patch.
The update doesn't just stop at VR mode. The February update also brings Gran Turismo Sophy to the PS5 in shared drive mode.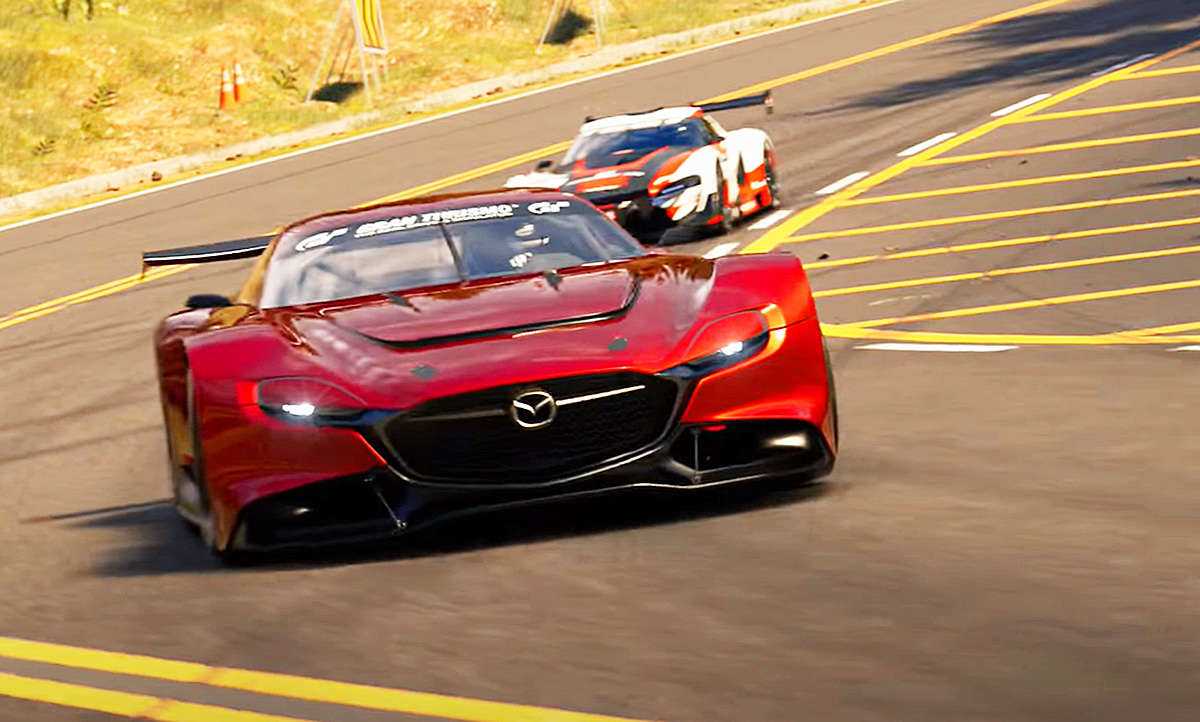 Sophy is an AI racing agent created by Sony AI, SIE, and Polyphony Digital, allowing players of all skill levels to race head-to-head against GT Sophy.
The new special mode is initially limited from February 21st to the end of March, and feedback will be evaluated to further improve GT Sophy for future releases.
But that's not all! Fans of the classic Gran Turismo game can rejoice as Grand Valley makes its comeback with a brand new look, complete with the Highway 1 layout.
The course features a blend of high-speed sections and tight, technical corners, making it a challenging track to conquer.
And if that isn't enough to make you want to hit the gas, the update also includes five new cars, including the Honda RA272 '65, the Italdesign EXENEO Vision Gran Turismo (road and off-road mode), the Citroen DS 21 Pallas '70, and the Porsche 911 Carrera RS (901) '73.
The future of racing games is here, and Gran Turismo 7 is leading the way. Get ready to race in the ultimate gaming experience, where you can not only see but feel every turn and every bump on the road. With the VR mode, the game has been taken to a whole new level. So, buckle up and get ready to race!