Disney fans around the world are gearing up for the highly-anticipated live-action remake of the iconic 1989 animated classic, The Little Mermaid. With its release date approaching at the end of May, the studio has finally unveiled the film's first full trailer during the Oscars night.
The newly released trailer provides an exciting sneak peek into the film's overall visual style, featuring stunning undersea landscapes, and introduces audiences to the film's beloved characters.
The trailer showcases Ariel, the curious and adventurous mermaid who falls in love with a human prince named Eric. As she yearns to explore the human world, Ariel strikes a deal with the cunning sea witch, Urszula, to trade her voice for human legs.
The trailer also introduces viewers to other fan-favorite characters such as Sebastian the crab, Florek the fish, King Triton, and Prince Eric. Fans can also catch a glimpse of Urszula, the primary antagonist of the film, whose portrayal is highly anticipated.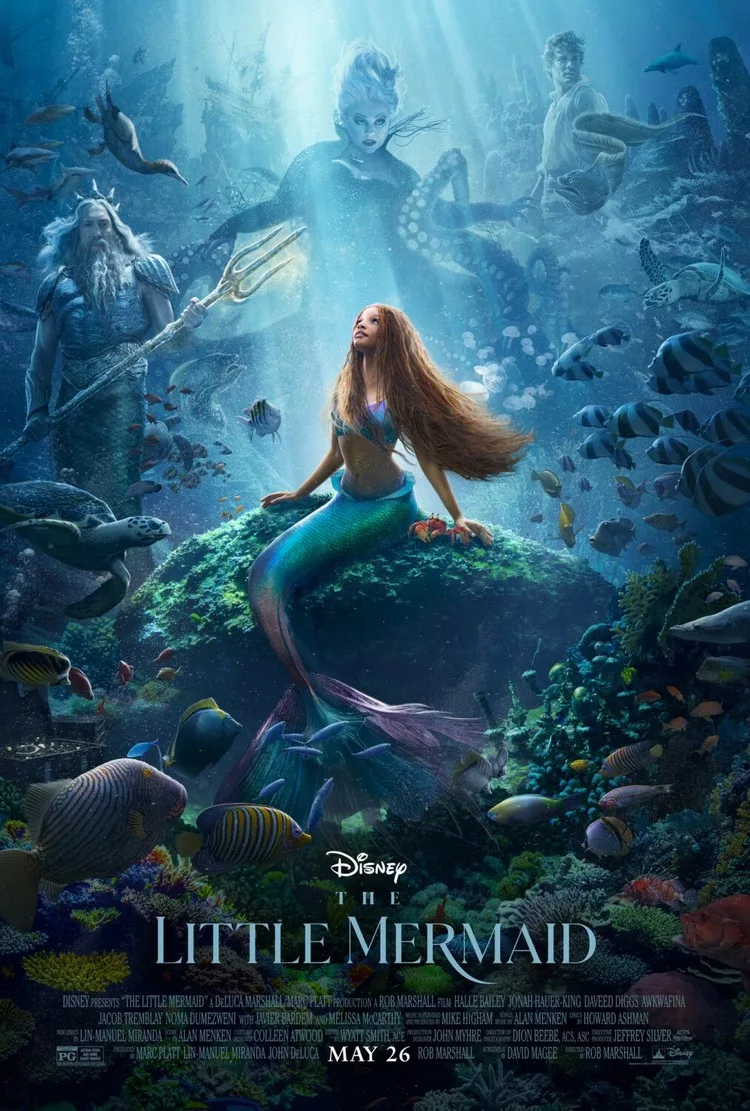 Directed by Rob Marshall, the creator of Chicago, Pirates of the Caribbean: On Stranger Tides, Secrets of the Forest, and Mary Poppins Returns, The Little Mermaid boasts an all-star cast, including Halle Bailey as Ariel, Jonah Hauer-King as Prince Eric, Melissa McCarthy as Urszula, Javier Bardem as King Triton, and Noma Dumezweni as Carlotta.
The live-action film promises to be a magical cinematic experience, and fans are eagerly anticipating the opportunity to be transported to the stunning world of Atlantis.
While the visual style is different from the 1989 animated version, the film's trailer teases a breathtaking and epic adventure that fans of all ages can enjoy.
The Little Mermaid will hit theaters on May 26, 2023. Until then, fans can enjoy the trailer and eagerly await the release of this highly-anticipated film.