Second Dinner, the developers of Marvel Snap, have released an updated roadmap with several new features in the works. With the image below, we can see the new developments, from upcoming releases to those still in the concept stage. In this article, we will dive into some of the exciting new changes that Marvel Snap players can look forward to.
One of the most anticipated additions is the new competitive mode, Conquest, set to be released in June. In Conquest, players will face each other in the Battle Mode to earn rewards.
Winning a series of battles without losing will unlock tickets to higher leagues against stronger opponents, culminating in the Infinity League at the end of each season.
Players will fight their way to the top for ultimate victory and the best rewards, starting from proving Grounds and going through Bronze, Silver, Gold, Vibranium and, of course, Infinite.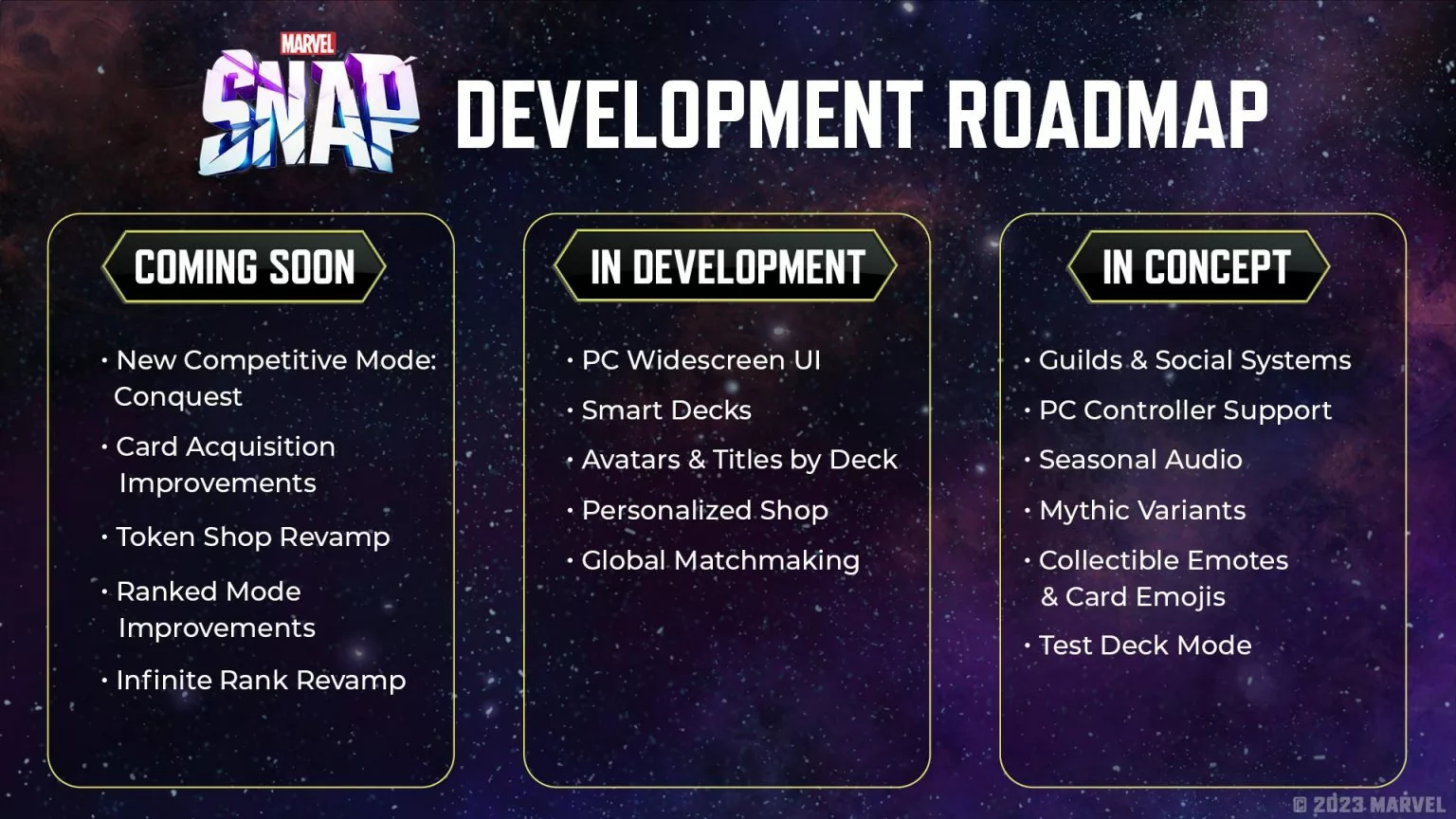 Another significant change is an increase in the number of tokens players can earn. More Tokens will be available to all players who have not yet collected all Series 4 and Series 5 cards.
Starting at Collection Level 500, players will be able to earn between 200 and 600 Tokens in Collector's Chests and Collector's Stocks, regardless of whether they have completed Series 3 or not.
This is a four times increase for players who have not yet completed Series 3. Once a series of cards is completed, chests that would have held a card from that series will now be replaced with 100 Tokens. All of these changes will result in more tokens for more people.
In addition to the increased token earnings, players will now be able to choose one free Series 3 card per month. Series 3 cards now have their own section in the shop, and once per season, players who have not completed Series 3 can claim a free Series 3 card. This change makes it easier for players to keep their tokens for Series 4 and 5 cards.
The Token Shop is also getting an overhaul, with several new sections that allow players to target new and desired cards faster. When a new Series 5 card is released, it will immediately be included in its section for the first week in Marvel Snap.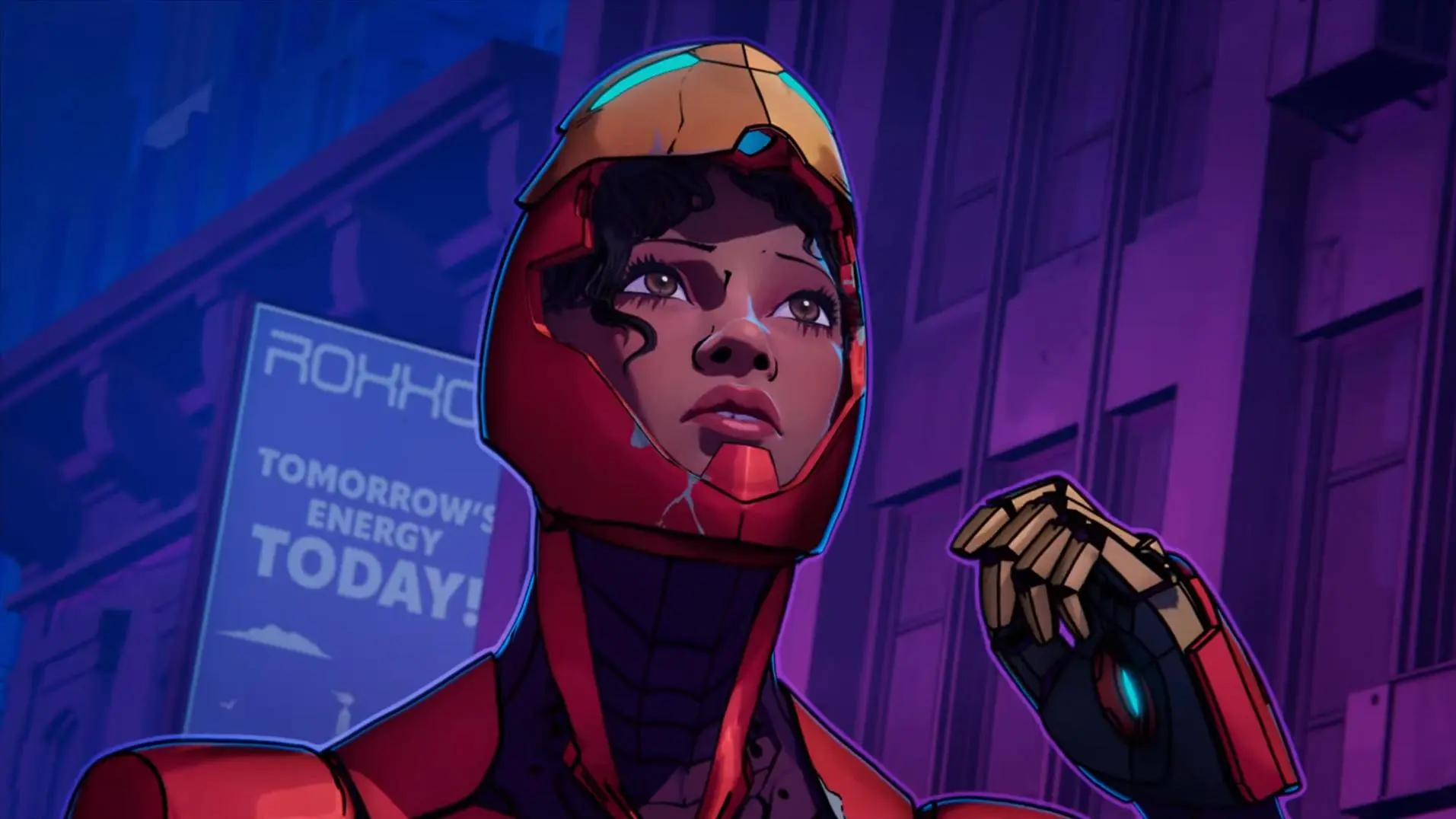 Once a player purchases the card in the Weekly Spotlight, this section will be hidden until the next new card is released. The Series 4 and 5 section works almost as before but only includes Series 4 and Series 5 cards.
This section will contain a card that players do not own from all currently available Series 4/5 cards and rotates every 8 hours. Series 5 cards will be added to this section once they leave the Weekly Spotlight. Ultimate Variants will have their own dedicated section and will no longer pop in place of cards players do not own.
Finally, Marvel Snap's Ranked Mode is receiving some updates ahead of the next season, addressing issues with some players not being able to rank up or feeling like they do not have a level up challenge.
The developers are improving the matchmaking algorithm to create higher quality matches for all players, including an update that will prevent players from matching against an opponent more than 30 ranks away.
When someone reaches Infinite Rank, their MMR (Matchmaking Rating) will be snapshot, and for the remainder of the season, their MMR cannot drop below that value.This change is targeted at players who may intentionally miss many games at the infinite level to drop their MMR for the next season.
Players who reach Infinite Rank will only face other Infinite Rank players, and once they reach this level, they will be separated into their ecosystem, highlighting their Ability Evaluation Score and Rank Leaderboards.