Get ready to immerse yourself once more in the thrilling world of clandestine operations and high-stakes tactical maneuvers, brought to the fore in a style both remarkable and unforgettably striking. The Virtuous Mission, that heart-stopping chapter of global peril, is once more called to action, standing as the only line of defense against a disaster of planetary proportions. Our hero, the unparalleled soldier who defined the 20th century warfare, is set to make a return.
The video game in question is Metal Gear Solid Delta: Snake Eater, a captivating revision of what many regard as one of the standout video games of the new millennium. This game is often celebrated as the pinnacle of the esteemed Hideo Kojima saga, a testament to its gripping narrative and groundbreaking gameplay. Now, with no reservations or small talk, we can declare that Snake's legacy is being beautifully rekindled for modern systems, honoring its original roots.
You see, Metal Gear Solid Delta: Snake Eater (or MGS Delta, for short), is not just another game in the lineup. It's a masterful remake of the fifth primary entry in the Metal Gear series. And interestingly enough, diving into the saga from this point doesn't just make sense; it's a stroke of genius. Thematically and plot-wise, it sets the stage for all of Kojima's intricate storytelling. The protagonist here isn't the same Snake we encountered in previous adventures on the MSX, NES, or the first Playstation. Instead, we're introduced to a legend in the making – the iconic Big Boss. Or more accurately, the man destined to become him.
Furthermore, our hero takes on a new codename for this mission, set against the tense backdrop of the Cold War: Naked Snake. And while this code name might seem strange at first glance, don't worry. As you'll discover, this Snake comes with a wardrobe suited to every conceivable situation.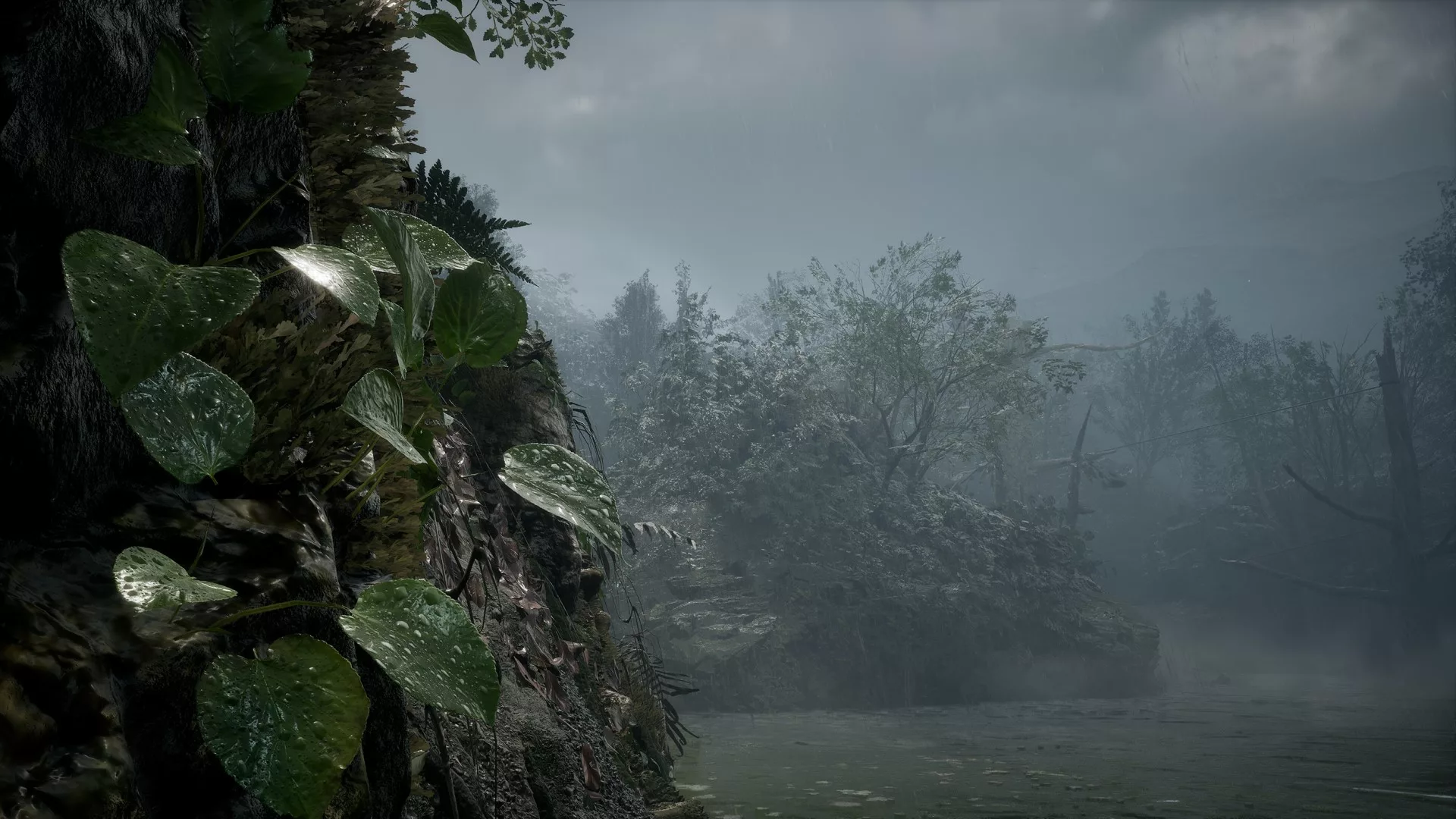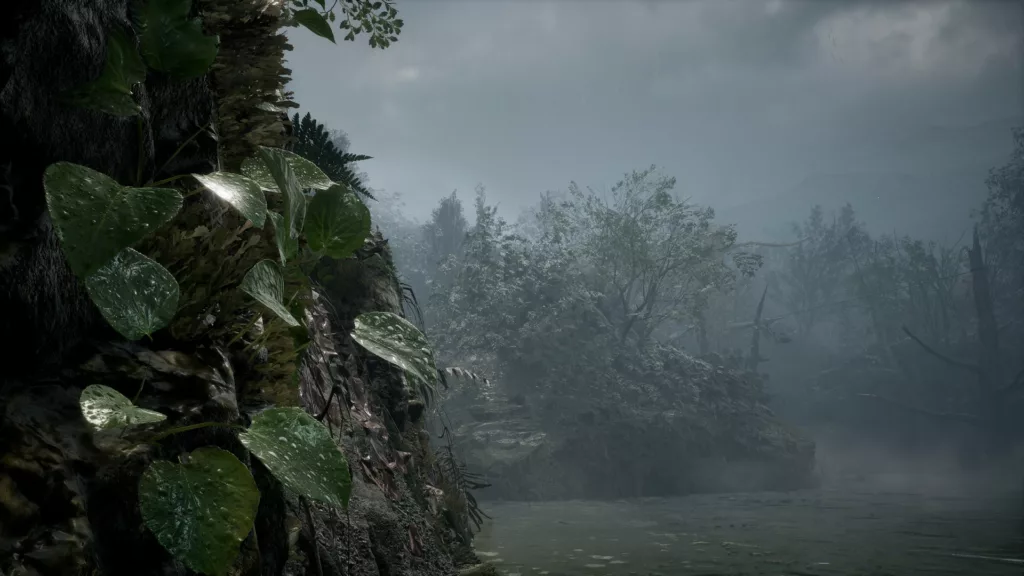 Here at Gazettely, we've painstakingly assembled all the pertinent information about Metal Gear Solid Delta: Snake Eater into a single resource. From its cherished legacy inherited from the original to the enhancements we can look forward to in this revamped version, we've got it covered. Our point of departure: The initiation of the Virtuous Mission, set to unfold on both PC and consoles. When and where, you ask? Well, stay tuned to find out.
Anticipating the Release Date of Metal Gear Solid Delta: Snake Eater
Eager fans are thrilled to know that Metal Gear Solid Delta: Snake Eater will be hitting the shelves sometime in 2024. It will be compatible with PS5, Xbox Series X/S, and can also be accessed on PC via Steam. Unfortunately, there's no specific release date or time frame as of now, but rest assured, the game was confirmed to be in the heat of its development phase by mid-2023.
We've learned that Konami, the powerhouse behind the franchise, has some intriguing plans in the pipeline. They aim to rejuvenate the franchise gradually, building up momentum with their devoted fanbase. To whet appetites, the original Metal Gear Solid 3: Snake Eater from 2004 is slated to become playable later in 2023. This comes as part of the inaugural Metal Gear Solid Compilation Volume, included in the first Metal Gear Solid: Master Collection Compilation Volume.
While there's no certainty the game will be launched in 2024, it's a date that's hard to ignore for fans and the creators alike. That year marks the 20th anniversary of the release of Metal Gear Solid 3 on PS2. Konami has a track record of aligning their releases with significant milestones and bringing classic games back into the spotlight. This practice feeds the nostalgia and stokes anticipation among fans, ensuring maximum engagement.
Special Editions and Pre-Order Bonuses
As of now, there's no word about any special editions or pre-order bonuses tied to the game. However, given Konami's plans to release the aforementioned Metal Gear Solid: Master Collection in a physical format, we anticipate disc editions of the game for PlayStation and Xbox. Details are scarce at this point, but you can count on us to provide updates about the final versions and release dates as soon as they're announced. Stay tuned!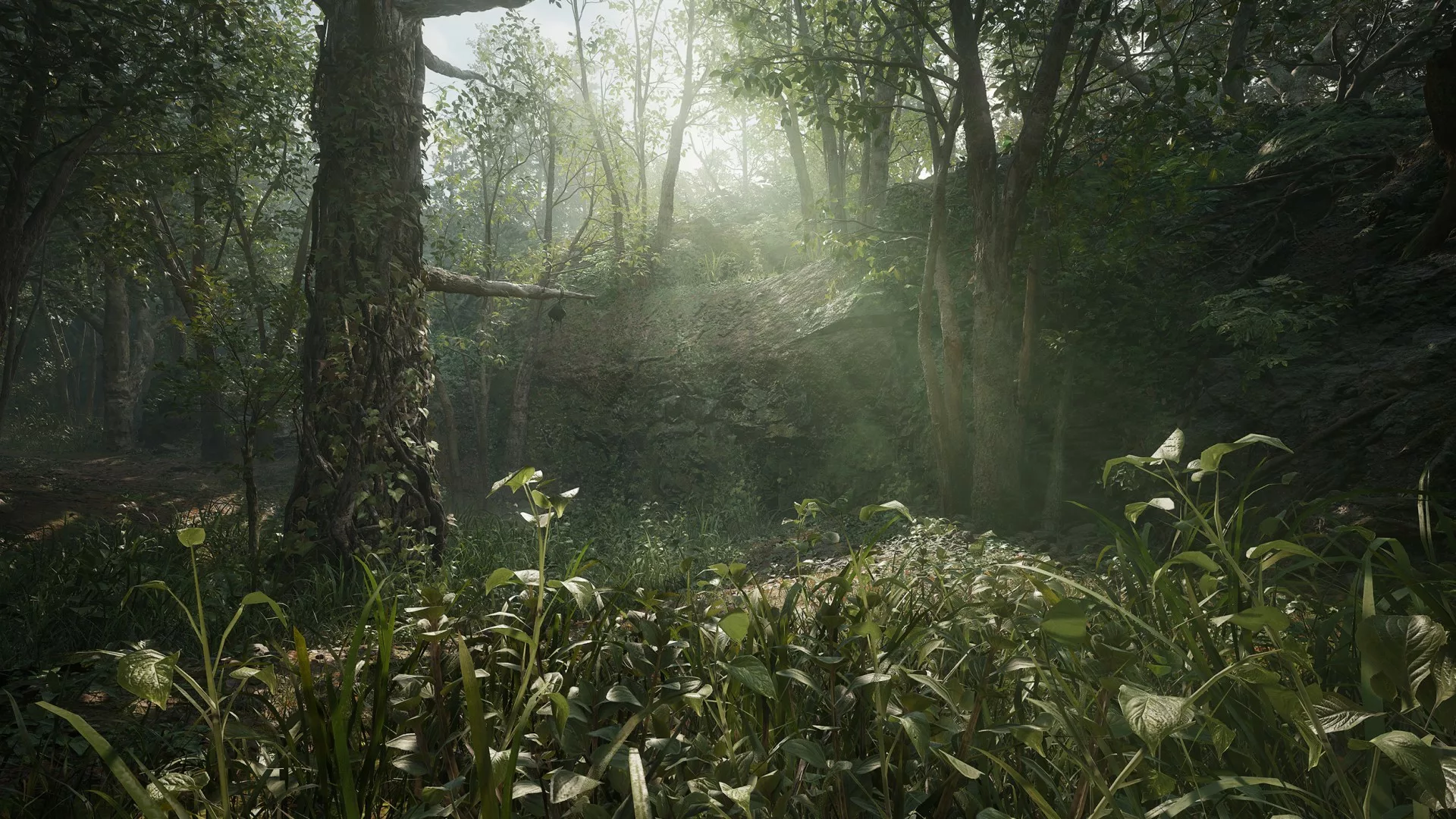 The Return of the Snake – Metal Gear Solid Delta: Snake Eater Development News
The forthcoming release of Metal Gear Solid Delta: Snake Eater signals the revival of the core saga and the celebrated return of the legendary Snake. This comes after the stormy departure of Hideo Kojima, the iconic creator of the series, from Konami back in 2015.
Since that critical point, the saga has had occasional features in smaller scale projects, even taking a dip into a survival-focused experiment, yet never quite reaching the rich depth it once possessed. Konami, however, began sowing the seeds for potential Metal Gear installments sans Kojima as early as 2015.
Navigating the Post-Kojima Era
Interestingly, Snake's first mission post-Kojima, who was busy launching his independent studio, would materialize in 2016. But not as you might expect. It was reincarnated in a new avatar of Metal Gear Solid 3, specifically, in a pachinko machine, marking the start of a tumultuous seven-year period. This bleak epoch would only find respite with the much-anticipated announcement of Metal Gear Solid Delta: Snake Eater.
Konami: The Renaissance of Classic Franchises
Despite maintaining a restrained posture in the realm of game development, Konami hasn't completely lost its touch. In fact, they've had a noteworthy run reviving beloved franchises. The remake of Silent Hill 2 was revealed just in time for Halloween 2022. Half a year later, in May 2023 during the PlayStation Showcase, they breathed life back into one of the most acclaimed games in the saga with the introduction of Metal Gear Solid Delta. Now, you might wonder why the name isn't Metal Gear Solid 3?
During the unveiling, it was revealed that the delta symbol was chosen deliberately. Resembling a triangle, the symbol dovetailed nicely with the original game's ethos, as elucidated by Konami.
Delving Into the Development Timeline
The first whispers of a Metal Gear Solid 3 remake can be traced back to October 2021. Fast forward to the present, and we know the development is being spearheaded by both Konami Digital Entertainment and Virtuos for the PC version. The game was in the thick of development when officially announced. Notably, all voice actors from the original 2004 game will be lending their voices to their respective characters in Metal Gear Solid Delta.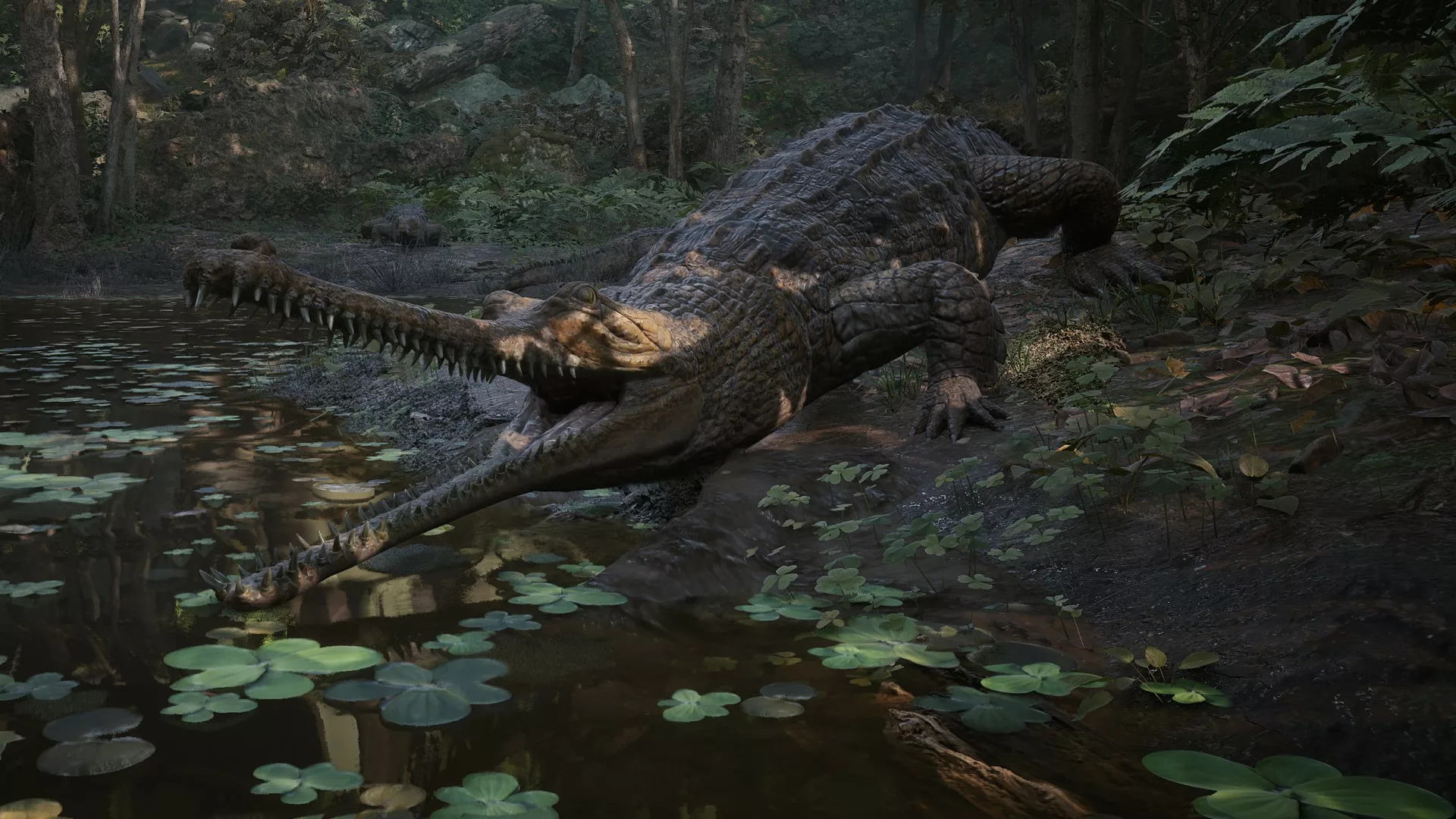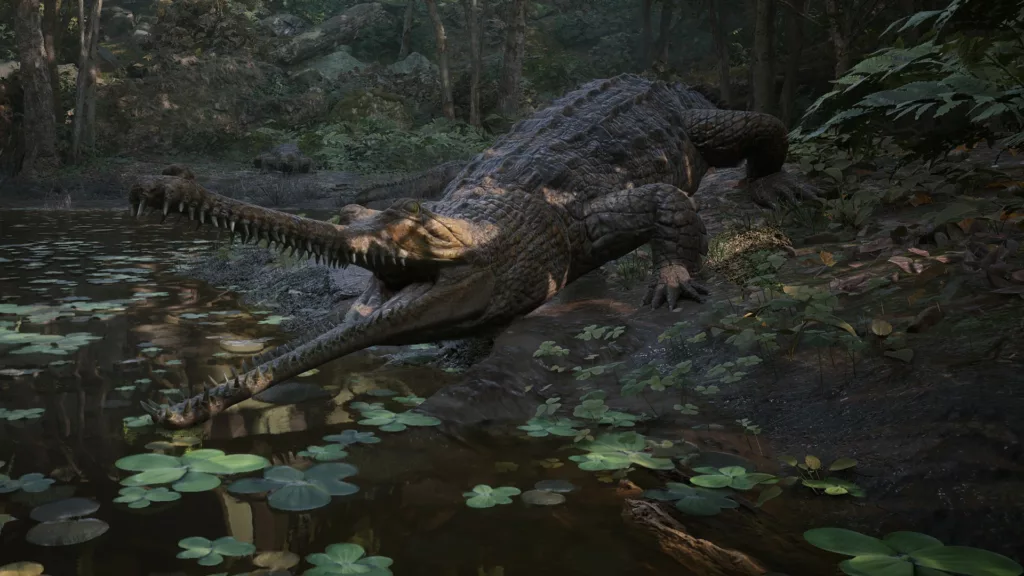 Even though Kojima hasn't made any public reactions nor confirmed his involvement in the project, his potential influence is worth noting. His name is synonymous with Metal Gear Solid 3, a game imbued with the essence of his creative genius. The direction, the storyline, and the universe itself sprang forth from Kojima's fertile imagination.
All these developments prompt some significant inquiries: what elements have been altered, and which aspects remain the same in Metal Gear Solid Delta? We can't wait to uncover the answers!
Reimagining a Timeless Masterpiece: Updates on Metal Gear Solid Delta
Konami has officially confirmed that Metal Gear Solid Delta will be a sincere reimagination of Metal Gear Solid 3: Snake Eater, tracing its roots back to the 2004 PS2 version. However, this doesn't necessarily mean the gameplay will mirror the original in terms of controls.
They aren't solely focused on appeasing veteran Snake fans but also aim to make the game inviting for newcomers. As one might imagine, this means inevitable changes across multiple gameplay aspects to create a more modern, engaging experience.
Visual Overhaul: An Aesthetic Leap
While the final game engine hasn't been finalized yet, Konami has already teased us with an early glimpse into the game's visual transformation. The shared screenshots underscore a considerable visual upgrade in terms of environments, character models, and effects.
Even though the reveal trailer merely offered a reference point and might not be an exact representation of the final in-game visuals, it's clear that Big Boss and his surroundings have aged like a fine wine.
Upgraded Gameplay and Sound Technology
On the gameplay front, modernized controls are set to be a welcome feature. Alongside this, the sound technology is due for an upgrade, promising to add new dimensions of immersion. After all, the original Metal Gear Solid revolutionized the stealth genre in video games. Snake Eater took it a step further, incorporating innovative elements and a heavy dose of survival mechanics that continue to set standards in the industry.
As mentioned before, Konami's ambitious aim with Metal Gear Solid Delta is to appeal to both original fans and those new to the saga. This goal is both a challenge and a responsibility. A fresh generation of gamers, as well as loyal veterans, will get the chance to dive into the origin story of the iconic Big Boss and witness how the legendary Operation Snake Eater shaped his destiny.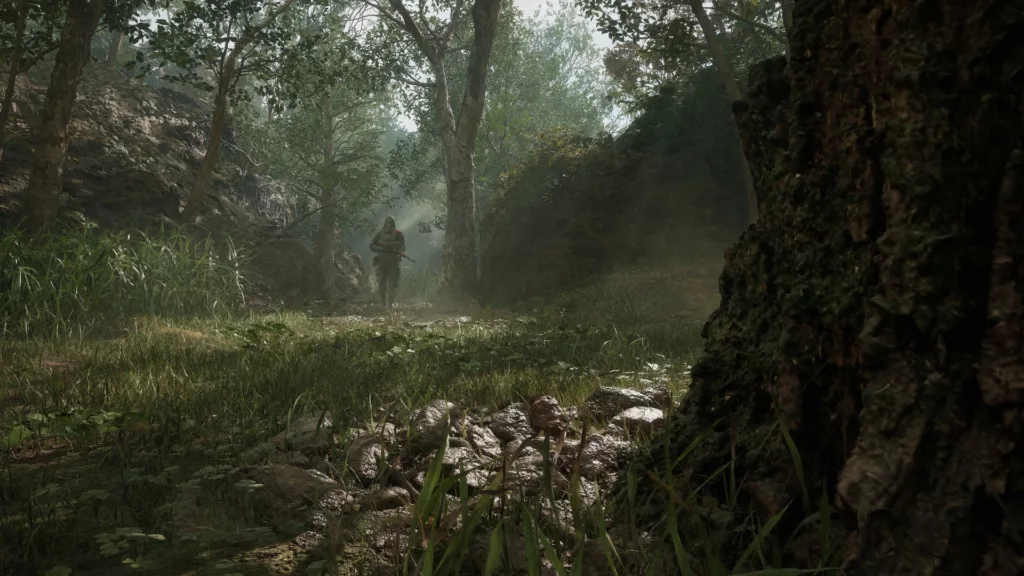 Promises of Improvements: Environment, Gameplay, and Sound
Konami has pledged that both the environments and gameplay mechanics will undergo significant enhancements. As hinted earlier, the original voice actors are set to return, meaning the sound design will be updated and re-recorded.
Meanwhile, the sneak peeks into the game suggest that familiar locations will be reinvigorated with contemporary game design. There's also hope that the behavior of both enemy NPCs and wildlife will receive a similar facelift to match the game's overall improvements.
Delving into Gameplay and Game Modes of Metal Gear Solid Delta: Snake Eater
The stage is set in 1964, amidst the Cold War tension. The heart of the Soviet Union's jungle is the precarious backdrop, where the fate of the world hangs in the balance. The free world's last beacon of hope is a lone soldier codenamed Naked Snake. Yet, unbeknownst to Snake is the steep personal cost of fulfilling this critical mission.
Metal Gear Solid 3: Snake Eater serves as the rightful successor and the culmination of lessons learned from both Metal Gear Solid and the original Metal Gear. As Naked Snake, players find themselves thrust into an international conflict teetering on the brink of a third world war, fueled by escalating tensions between the West and the East.
Mastering the Art of Infiltration
Snake Eater's gameplay relies heavily on camouflage, infiltration, and tactical action. The game takes full advantage of the environment, allowing players to blend in seamlessly using various patterns and utilize cutting-edge technology of the period. Given that this narrative takes place in an era before humans had even set foot on the moon, the technology and resources are intriguingly historical.
Metal Gear Solid 3: Snake Eater marked an evolution in gameplay with refined CQC (Close Quarters Combat) techniques and a strong focus on survival. It offered more interactive elements within the environment compared to previous Metal Gear Solid iterations, enabling both active participation and strategic camouflage.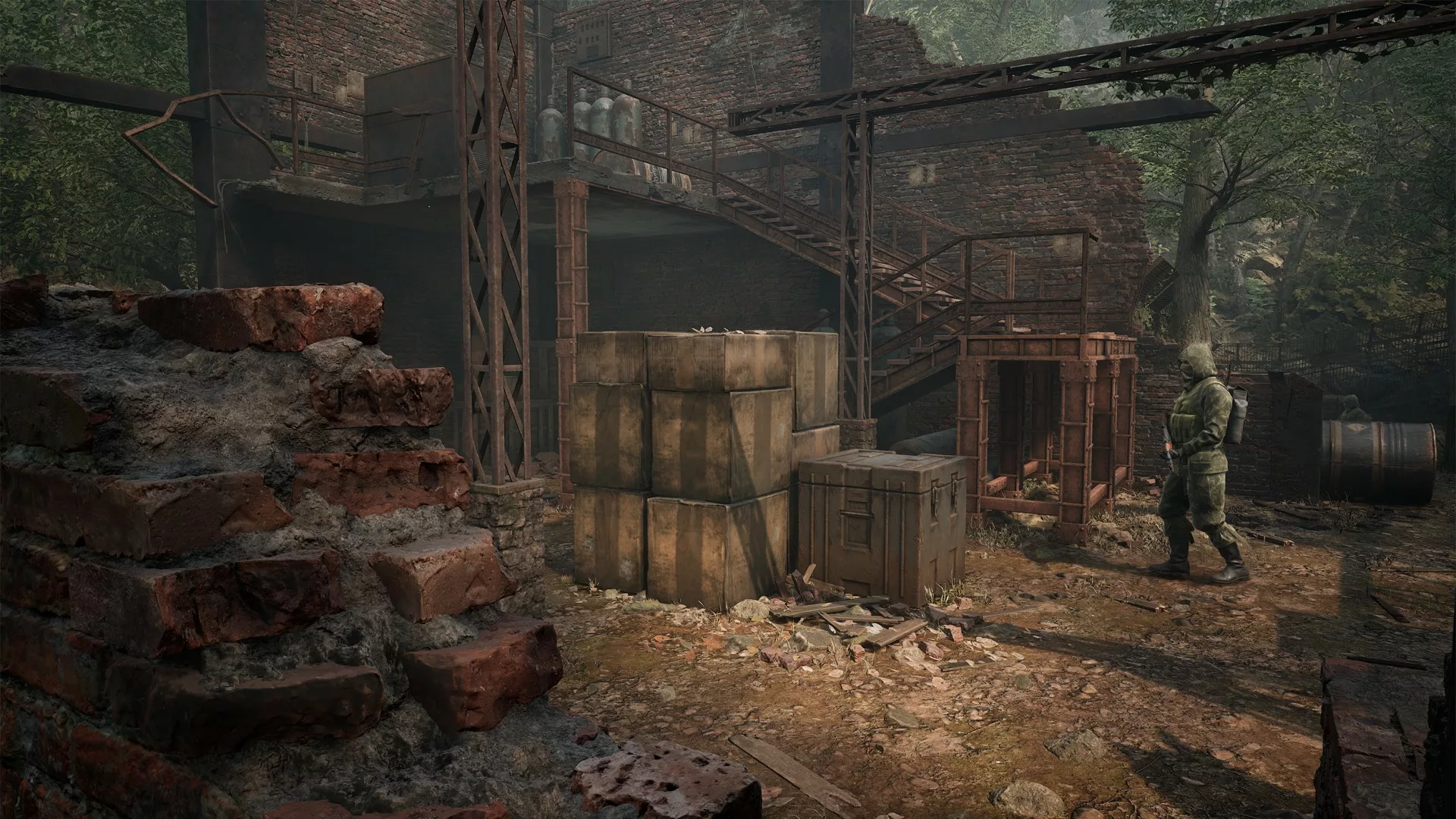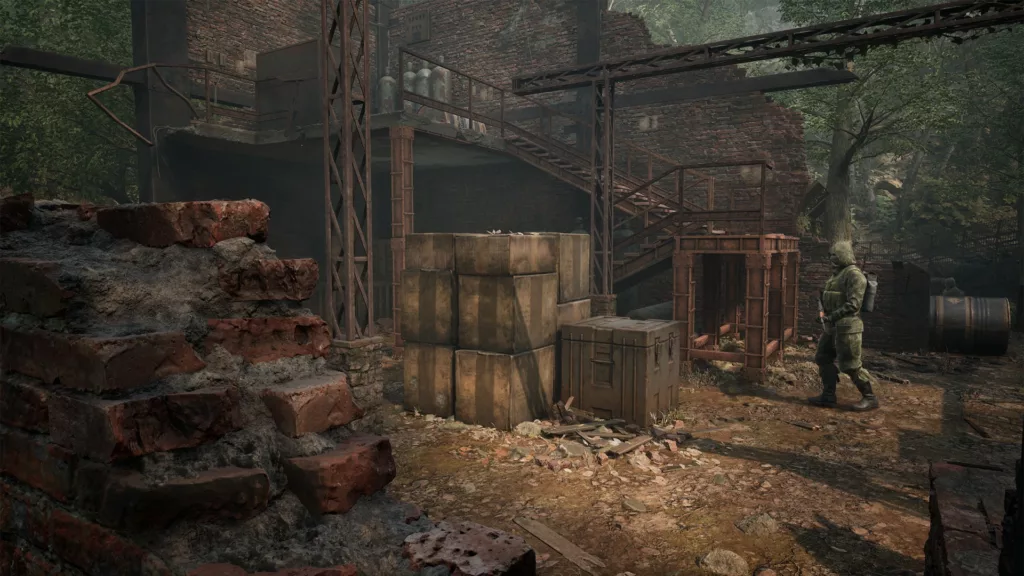 A Narrative Rich with Emotion and Detail
Beyond gameplay, Metal Gear Solid 3 stands out for its intensely emotional narrative, intricate context, and eccentric details. The game stays true to the series' template, featuring a sequence of formidable final bosses while persistently challenging Snake's morality, ethics, and values – an aspect we eagerly anticipate in Metal Gear Solid Delta: Snake Eater.
In many ways, Metal Gear Solid 3: Snake Eater is the foundation upon which the entire franchise rests, nearly 20 years after its inception. Not only do preceding and succeeding games draw from it, but it also shapes and defines Kojima's gaming philosophy. It even has direct sequels, like MGS Peace Maker, further enriching the series. Metal Gear Solid Delta: Snake Eater is set to be the third and most ambitious reimagining of this pivotal game.
A Journey Through Various Editions
In 2006, Metal Gear Solid 3: Subsistence was unveiled, essentially a director's cut that included several major innovations such as the original Metal Gear Online mode. However, its return in Metal Gear Solid Delta remains uncertain as it was notably absent in the PS3 and Xbox 360 revision for Metal Gear Solid: HD Collection.
Fast forward to six years later, Hideo Kojima and Konami launched Metal Gear Solid: Snake Eater 3D, sans the numbering in the title, as a swan song for the Nintendo 3DS. This version introduced several custom modifications to accommodate the dual-screen handheld and Nintendo's stereoscopic 3D technology.
As for the probability of a new Metal Gear Online or recent edition improvements appearing in Metal Gear Solid Delta, it remains a mystery. While Konami has been open about potential online content, specific announcements regarding these features are yet to be made.
Anticipating the System Requirements for Metal Gear Solid Delta
To date, neither Konami nor Virtuos have officially unveiled the PC requirements for playing Metal Gear Solid Delta. We could possibly use Silent Hill, another eagerly-awaited remake for the new generation initially launched for PS2, as a guideline.
However, we'll need to patiently wait until a more specific release date emerges. Rest assured, we'll be updating our content at VidaExtra as soon as more information becomes available.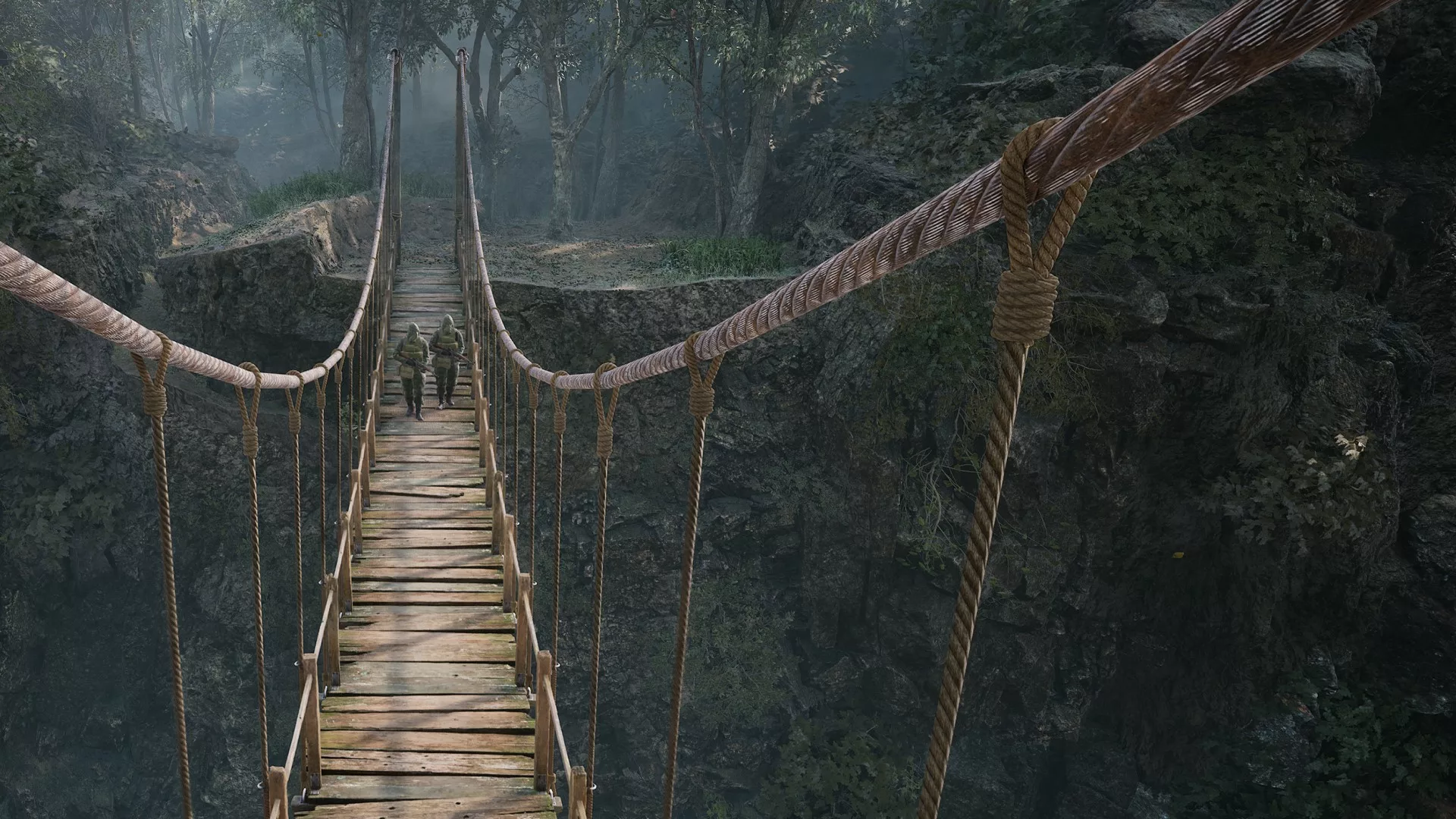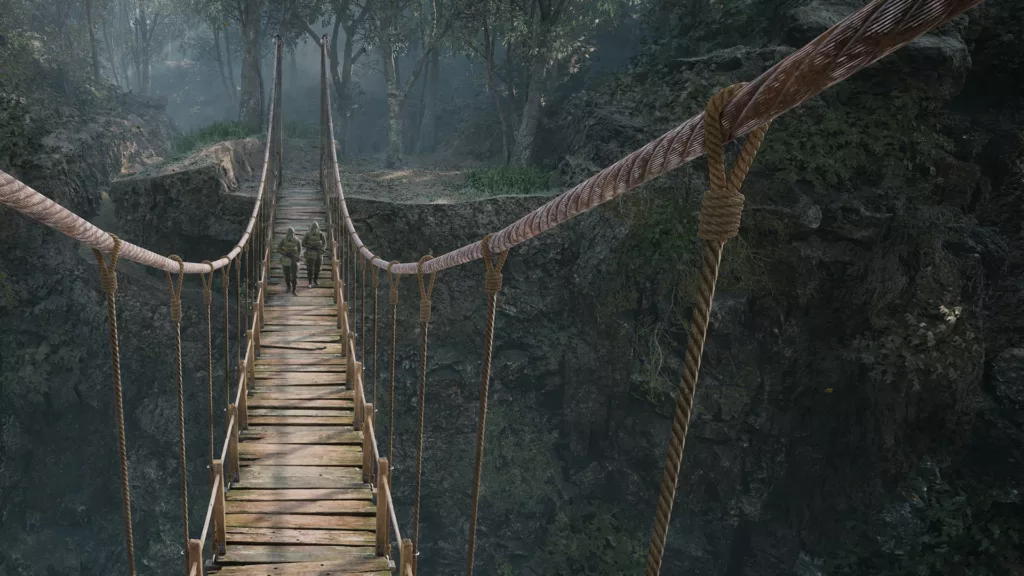 The Return of a Gaming Legend: Metal Gear Solid Delta
Over the years, the Metal Gear saga has held a somewhat paradoxical status on consoles, being simultaneously present and absent. While backward compatibility has benefitted it, keeping its legacy alive on the Xbox, its PS4 journey has been largely confined to the latest installments and those incorporated within the PlayStation Plus subscription.
It's rather unfortunate that Snake's recent appearances have been relegated to smaller projects or cameos in other franchises. After all, he is a video game icon, recognized and celebrated for his individual accomplishments.
The Mission of Metal Gear Solid Delta
With Metal Gear Solid Delta, the aim is not just to deliver a long-anticipated comeback through the main entrance, showcasing the best of the saga. It's also about providing both fans and Konami with a reliable staple, a piece of work that holds its head high in spite of unavoidable technical constraints.
The million-dollar question, though, is to what degree this remake seeks to transform an essential classic into an ageless masterpiece.
We've witnessed success stories before – think of the remakes of Resident Evil 4 or Shadow of the Colossus, also originally available on PS2. These examples demonstrate that it's indeed possible to stay loyal to the original while consolidating its major achievements.
Regardless, the Metal Gear saga is undoubtedly staging a comeback, with Big Boss himself leading the charge. However, the most formidable challenge might not be the Virtuosa and Snake Eater quests. Rather, it could be the daunting task of preserving the essence of a cult game in the absence of Hideo Kojima's iconic character design and masterful direction.
Metal Gear Solid Delta: Snake Eater Trailers