Spanish company OWO has announced an exciting collaboration with Ubisoft, introducing the world's first Haptic Gaming Suit. As part of a special bundle, players will receive a digital copy of Assassin's Creed Mirage along with the innovative Haptic OWO Sensations suit.
This groundbreaking suit is compatible with the PS5, PS4, Xbox Series X | S, Xbox One, and PC versions of the game, allowing players to immerse themselves fully in the role of Basim and harness his extraordinary abilities while remaining incognito.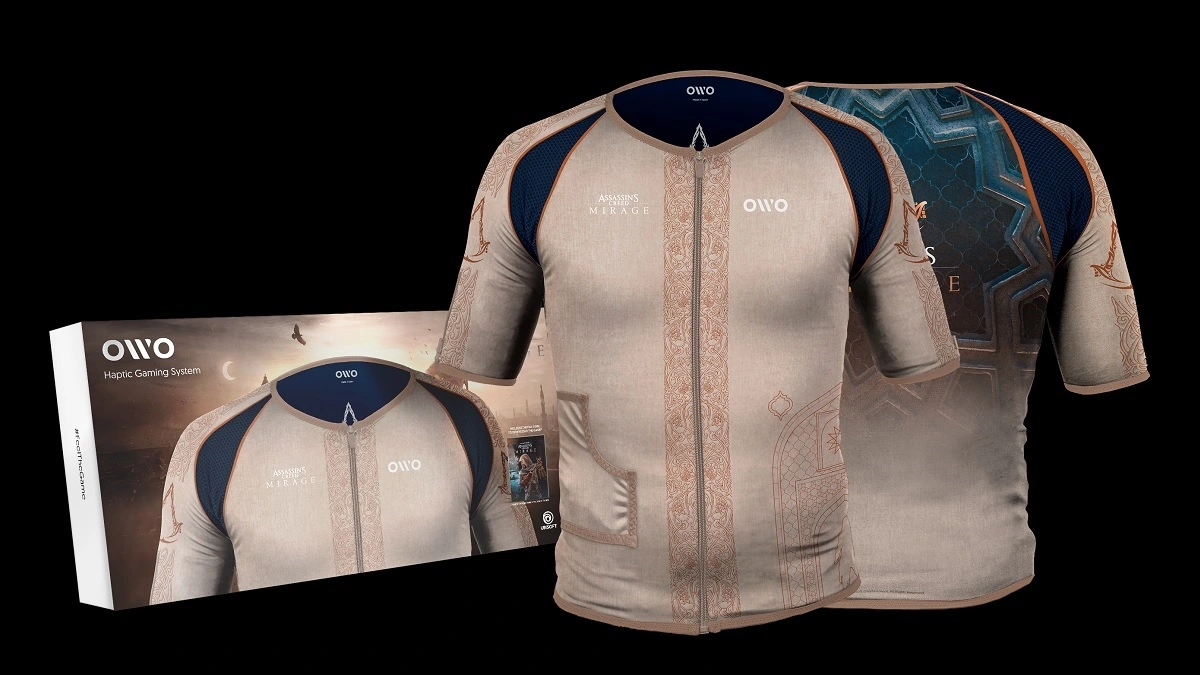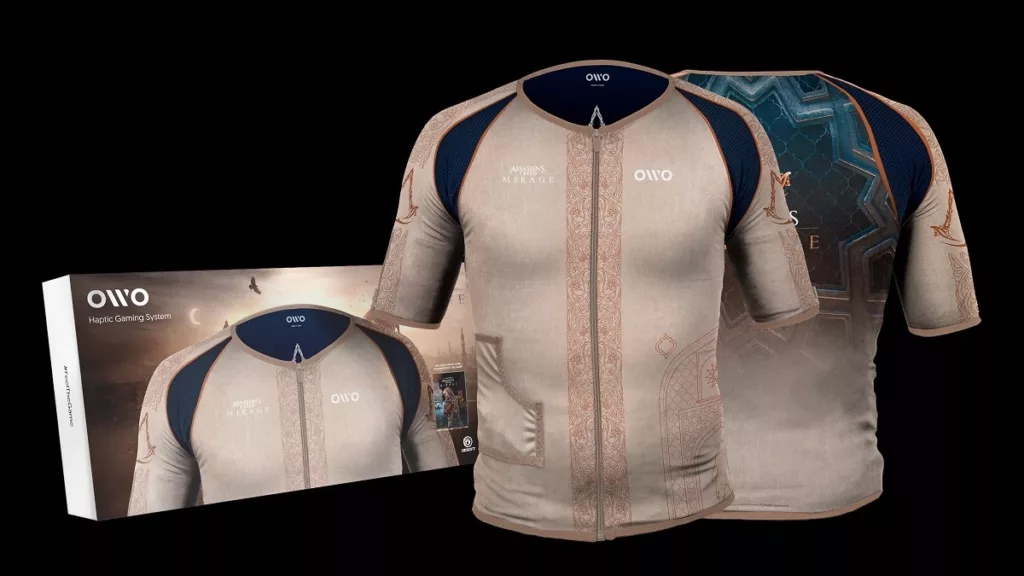 The Ultimate Edition Bundle
The exclusive Assassin's Creed Mirage Ultimate Edition will offer players unparalleled control and sensory feedback. With this edition, players can execute precise movements to take down targets and experience the sensation of being hunted by enemies. The OWO bundle includes:
OWO suit
OWO device
20 gel pads
Charging cable
Storage bag
OWO plans to produce only 2,000 units of this special edition, making it a coveted and limited luxury item. Priced at €499, the bundle promises an extraordinary and unique gaming experience. Interested buyers can register their email on the official OWO website to stay updated on the product's availability.
Assassin's Creed Mirage is scheduled for release on October 12 for PS5, Xbox Series X, Xbox Series S, PS4, Xbox One, and PC. It marks the culmination of a phase in the Assassin's Creed saga, with future releases integrated into the evolving Infinity hub.
The game promises to harken back to the roots of the franchise, offering gameplay elements reminiscent of classic titles that have captivated players throughout the years. From navigating corners with swift swinging, jumping, and sliding to utilizing elevators for rapid ascents, Mirage will bring back beloved parkour mechanics.
Calling all gamers! Prepare for an adrenaline rush like never before as we unveil the 9 Best Warhammer Games for Android. Immerse yourself in the rich lore, command powerful armies, and engage in thrilling tactical battles. Don't miss out on this epic gaming experience!