When the sun goes down and shadows fill your room, there's nothing quite like the adrenaline surge that comes with a good scare. If you're a brave-hearted gamer who thrives on bloodcurdling thrills, then you've come to the right place. Delve into the realms of terror with our guide to 16 must-play multiplayer horror games. From surviving an undead onslaught to facing off against iconic horror characters, these games are sure to keep you on the edge of your seat. So, gather your bravest friends, steady your shaking hands, and prepare for a night of unforgettable horror. Read on… if you dare.
The Outlast Trials: The Next Chapter
Embarking on yet another thrilling chapter in the acclaimed Outlast saga is "The Outlast Trials," a thrilling creation by Red Barrels that has managed to infuse a refreshing twist into the terrifying yet familiar landscape of its predecessors. This time around, you're not alone. The Outlast Trials introduces a multi-player mode that invites you to gather your bravest companions and prepare to delve into a realm of scientific nightmares.
Though still in its Early Access phase, The Outlast Trials offers more than enough chills and spills to justify its asking price. Players are immersed in an unnerving selection of unique trials, each guarded by its own menacing lunatic. The adrenaline starts to pump pretty quickly as the fear factor ratchets up. Teams of up to four brave souls can tackle the gruesome challenges laid out by Murkoff in return for handsome rewards, such as coveted cosmetic items and experience points that can be utilized to unlock new abilities and beneficial extras. If your heart craves a thrilling multi-player horror experience, you'll find The Outlast Trials an adrenaline-fueled roller-coaster ride that's certainly worth a look.
No More Room in Hell: A Testament to Undying Horror
Fashioned using the renowned Half-Life 2 engine, "No More Room in Hell" stands as a poignant tribute to the celebrated "Dead" film series by George Romero. As survivors clinging to life in an undead-infested apocalypse, players are required to fend off an endless onslaught of decomposing horrors.
Players can join forces with up to eight comrades to combat the seemingly ceaseless waves of the undead. However, caution must be your watchword. A single bite can spell disaster, turning you into one of the mindless infected. Following such a disaster, you're left with a dreadful choice: do you reveal your impending doom to your teammates, or do you maintain hope for a potential cure lurking on the horizon?
In the game's Survival Mode, your skills are tested as you scramble to gather resources and fortify your shelter, in a desperate bid to hold out long enough for a rescue to the safe zone. The chilling realism of any worthwhile zombie film comes to life here; the undead hordes are relentless, and you need to keep an ever-watchful eye on your defensive barriers to prevent any gruesome surprises. Remarkably, "No More Room in Hell" is a totally free gaming experience that proudly stands its ground when compared to more recent, big-budget zombie titles.
Dead By Daylight: A Cinematic Horror Tribute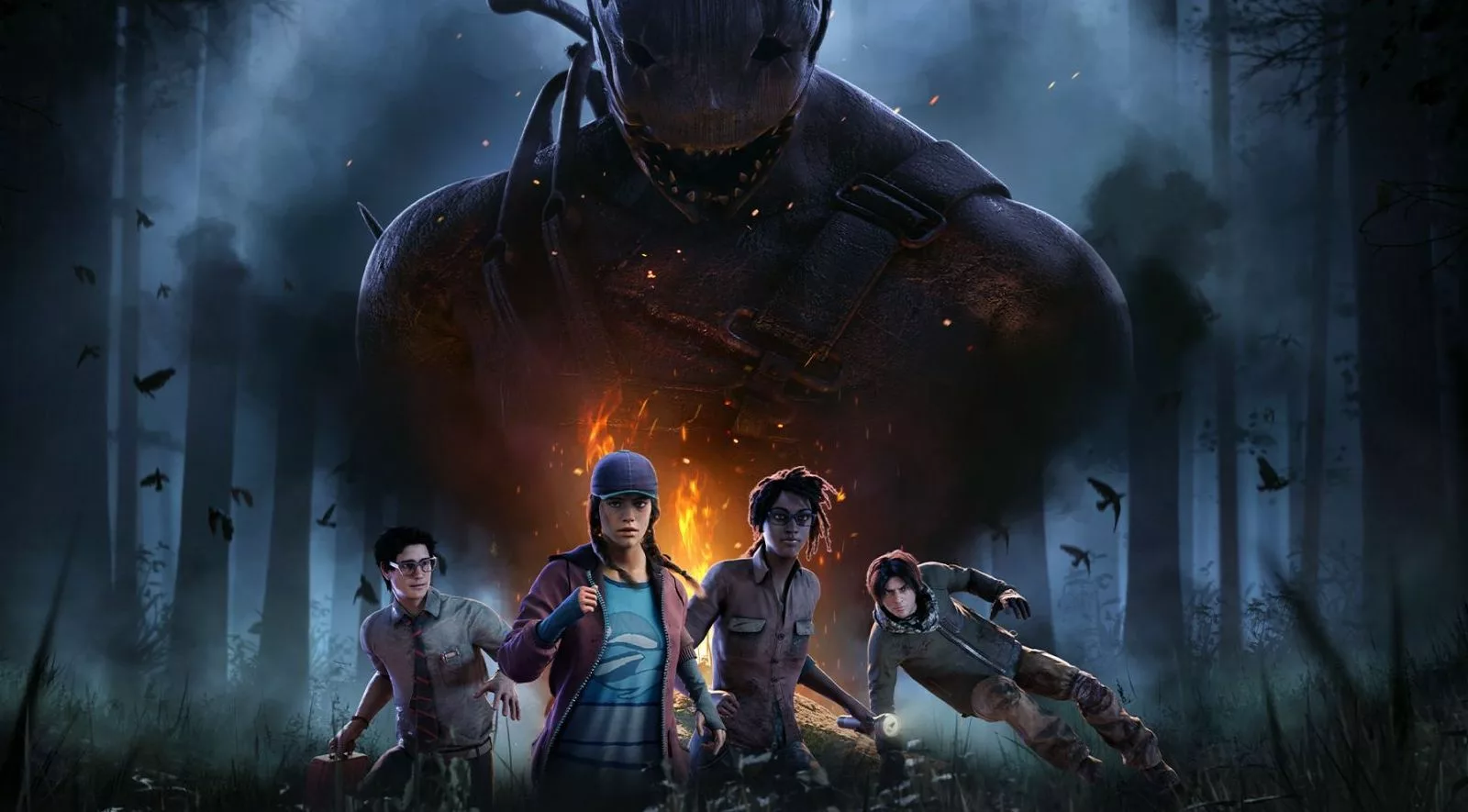 Paying an intense homage to the timeless slasher genre, "Dead by Daylight" is a terrifying journey that has succeeded in bringing together some of the most memorable characters from our horror film nightmares. The game's mechanics involve four players taking on the roles of survivors who must skillfully evade the relentless pursuit of the Killer, frantically activate generators, and ultimately make their daring escape. Meanwhile, a single player takes on the role of the remorseless Killer, whose mission is to hunt down the survivors, inflict injuries, and then hang them from ominous hooks to be consumed.
The early Killers in "Dead by Daylight" are original characters, designed to emulate classic slasher archetypes. However, as the game's evolution has unfolded, it has added a terrifying collection of iconic horror figures to its roster. These include the chilling Michael Meyers from "Halloween," the menacing Albert Wesker from "Resident Evil," and the spine-chilling Demogorgon from the "Stranger Things" series.
Hunt: Showdown: A Twisted Journey into the Unknown
In the game "Hunt: Showdown," not only are you thrust into a nightmare where you face-off against grotesque creatures to amass your trophy collection, but you also must stay vigilant against rival hunters. This added element multiplies the level of challenge, causing you to cast a suspicious eye on everyone who crosses your path.
As a daring hunter eager for the next monumental victory, you venture into the hauntingly eerie Bayou, armed with the state-of-the-art tools designed for monster hunting. Whether you're engaging in intense hand-to-hand combat or unleashing a hail of explosive bullets, your goal remains the same—to become the most notorious hunter in Louisiana. You can choose to embark on this chilling journey alone for the pure, unadulterated thrill of the hunt. However, brace yourself—the monstrous beings that inhabit the swamps of Louisiana are lethal and remorseless, possibly equal to the threat posed by your fellow hunters.
"Hunt: Showdown" offers the freedom to hunt solo or team up with others, but don't anticipate everyone to cooperate. After all, the ultimate aim is to secure bounties and elevate your hunter to join the elite ranks of the best in the game.
Death Horizon: Reloaded – An Undead Nightmare in Virtual Reality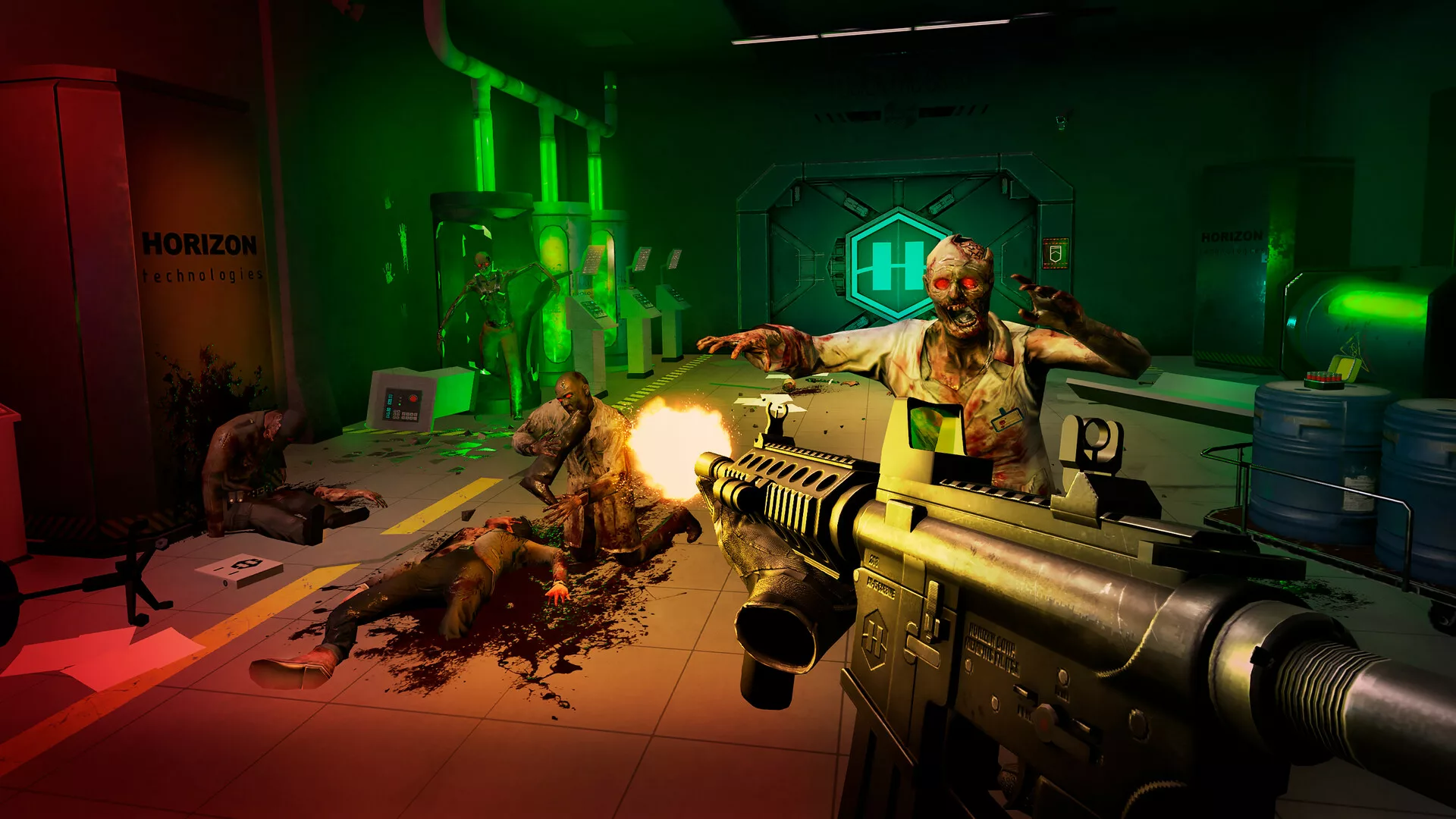 Strap on your virtual reality headset and prepare to obliterate the undead onslaught in "Death Horizon: Reloaded," a gripping creation by Horizon Lab LLP. In this bone-chilling first-person shooter, you're tasked with escaping the Horizon Scientific Research Labs following a catastrophic outbreak of a mutagenic virus. Grotesque, mutated monstrosities lurk in every corner, and you're the only hope left.
"Death Horizon: Reloaded" is a high-octane game offering a multitude of compelling weapons that are gratifying to wield. You can even dual-wield some of them, enabling you to live out your ultimate action hero moments. Additionally, the game features brutal melee weapons, perfect for crushing zombie skulls with ease. With eight distinct game modes and a cooperative play option, "Death Horizon: Reloaded" promises a plethora of thrilling experiences.
Left 4 Dead 2: An Epic Fight for Survival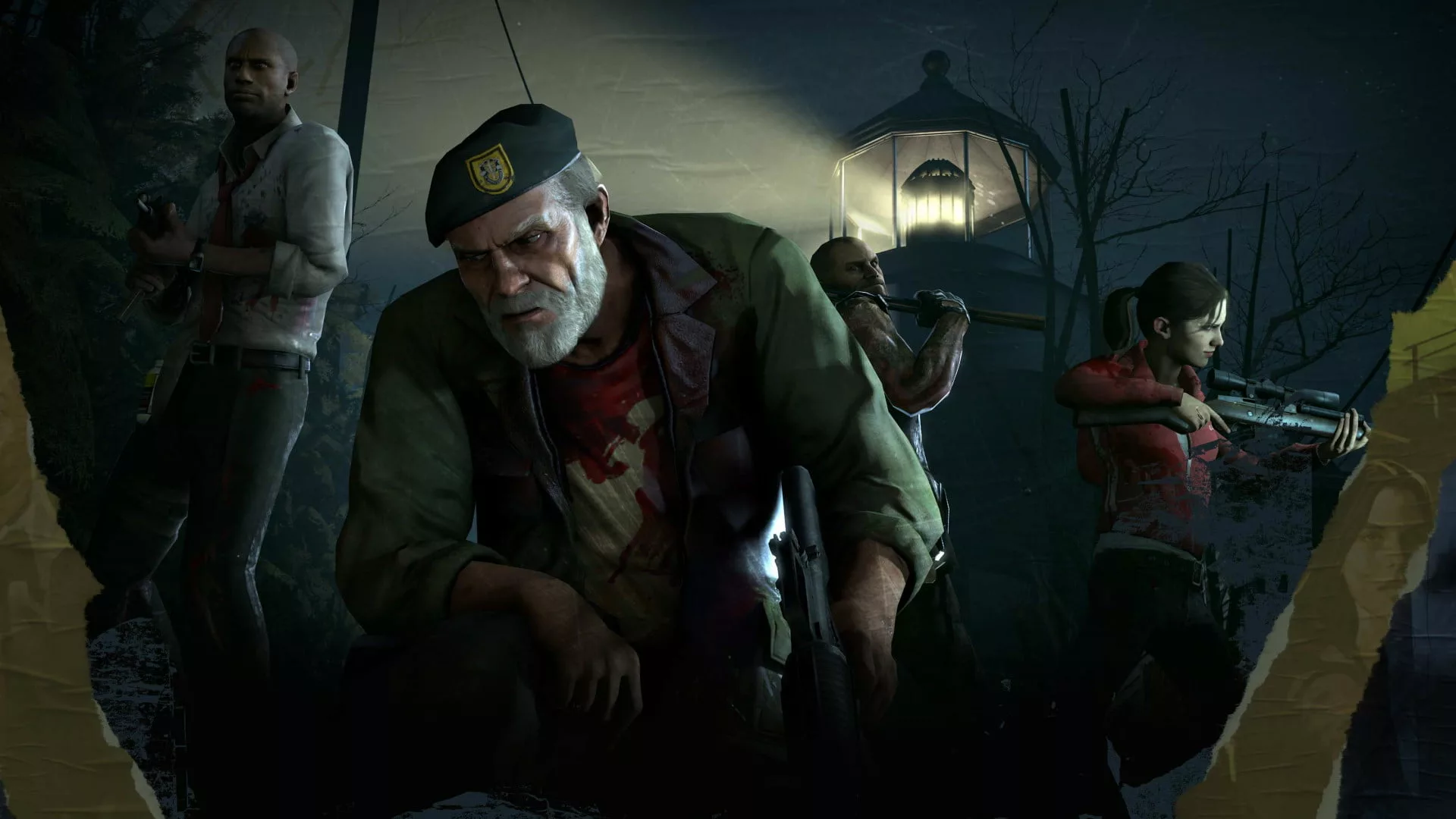 Players familiar with classic games like "Resident Evil" are accustomed to dealing with slow, cumbersome zombies. But the original "Left 4 Dead" completely turned the tables by unleashing rapid, swarming undead masses. "Left 4 Dead 2" simply enhanced this formula, thrusting even more undead adversaries at players throughout a four-act narrative set in the southern United States.
The pulse-pounding, first-person combat from the first game makes a triumphant return, but this time, players need to watch out for an expanded roster of special zombies. An AI Director governs the spawning of enemies, ensuring that no two levels ever feel the same. The upgraded AI Director 2.0 in "Left 4 Dead 2" pushes the challenge further by occasionally altering the level layouts.
Primarily, "Left 4 Dead 2" is a cooperative experience, although it features an online competitive mode that lets some players assume the roles of special infected while others strive to navigate through each level swiftly. "Left 4 Dead 2" may not boast a broad range of gameplay styles, but the simplicity and raw intensity of its first-person shooter elements are part of its allure.
The game's objective is straightforward: traverse from one end of the map to the other without being swamped by the undead. Nothing more, nothing less—and for a multiplayer horror experience, it's the perfect blend of terror and adrenaline.
World War Z: An Overlooked Gem of Zombie Apocalypse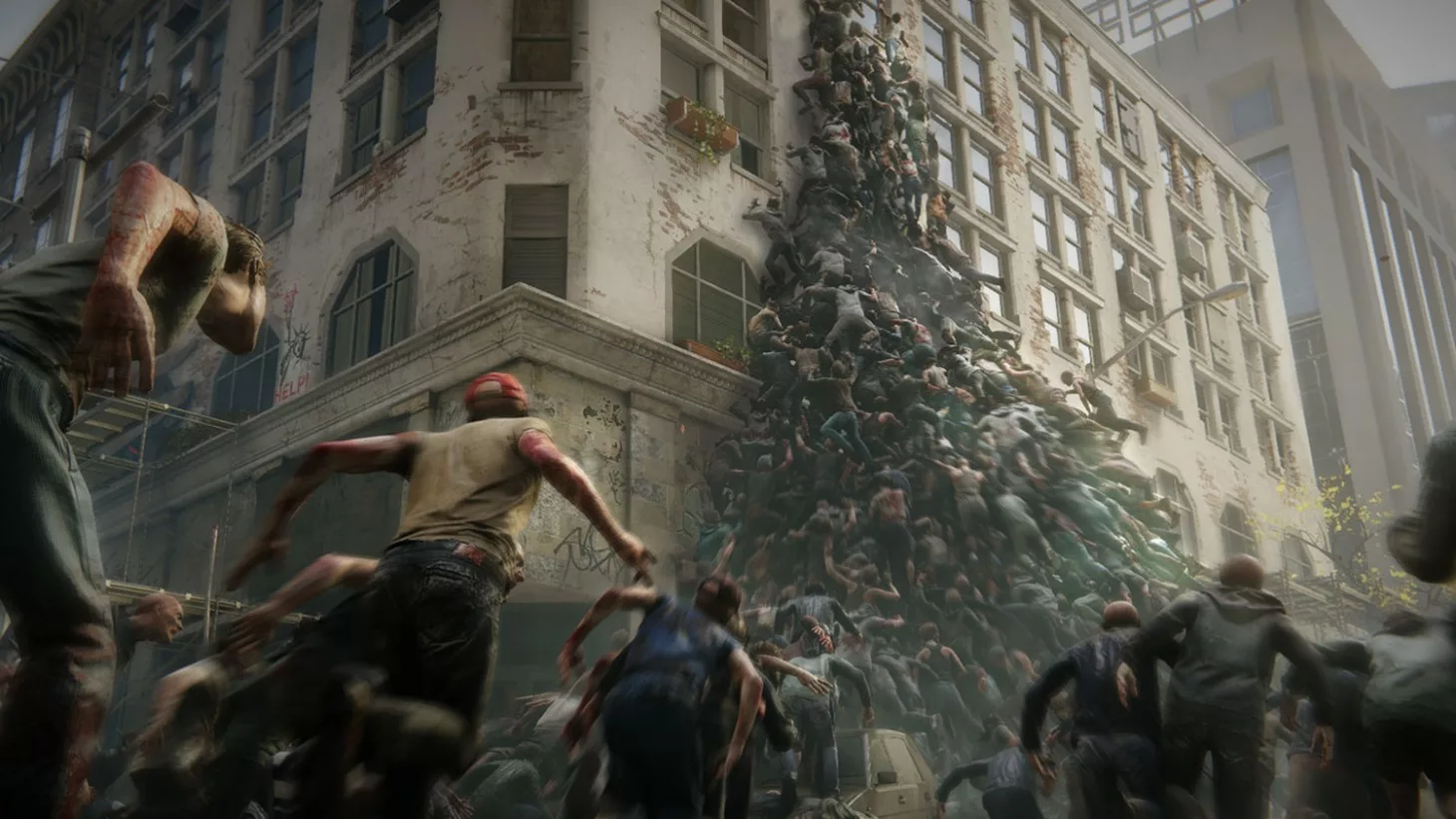 When "World War Z" first launched, it rather slipped under most players' radars. However, those who gave this game a chance discovered an entertaining and immersive experience, even though the game admittedly lacks a robust storyline. In a team of four, players unite to defeat an onslaught of relentless zombies. Similar to the 2013 film that shares its name, the game's zombies display an unnerving tendency to stack atop each other to overcome obstacles and overpower any humans they come across.
For those seeking a thrilling adrenaline rush with friends, "World War Z" provides an ideal opportunity. If your idea of a good time involves mowing down as many zombies as possible in a fast-paced, action-packed style of play, then this game should undoubtedly be on your must-play list.
GTFO: A Harrowing Journey of Survival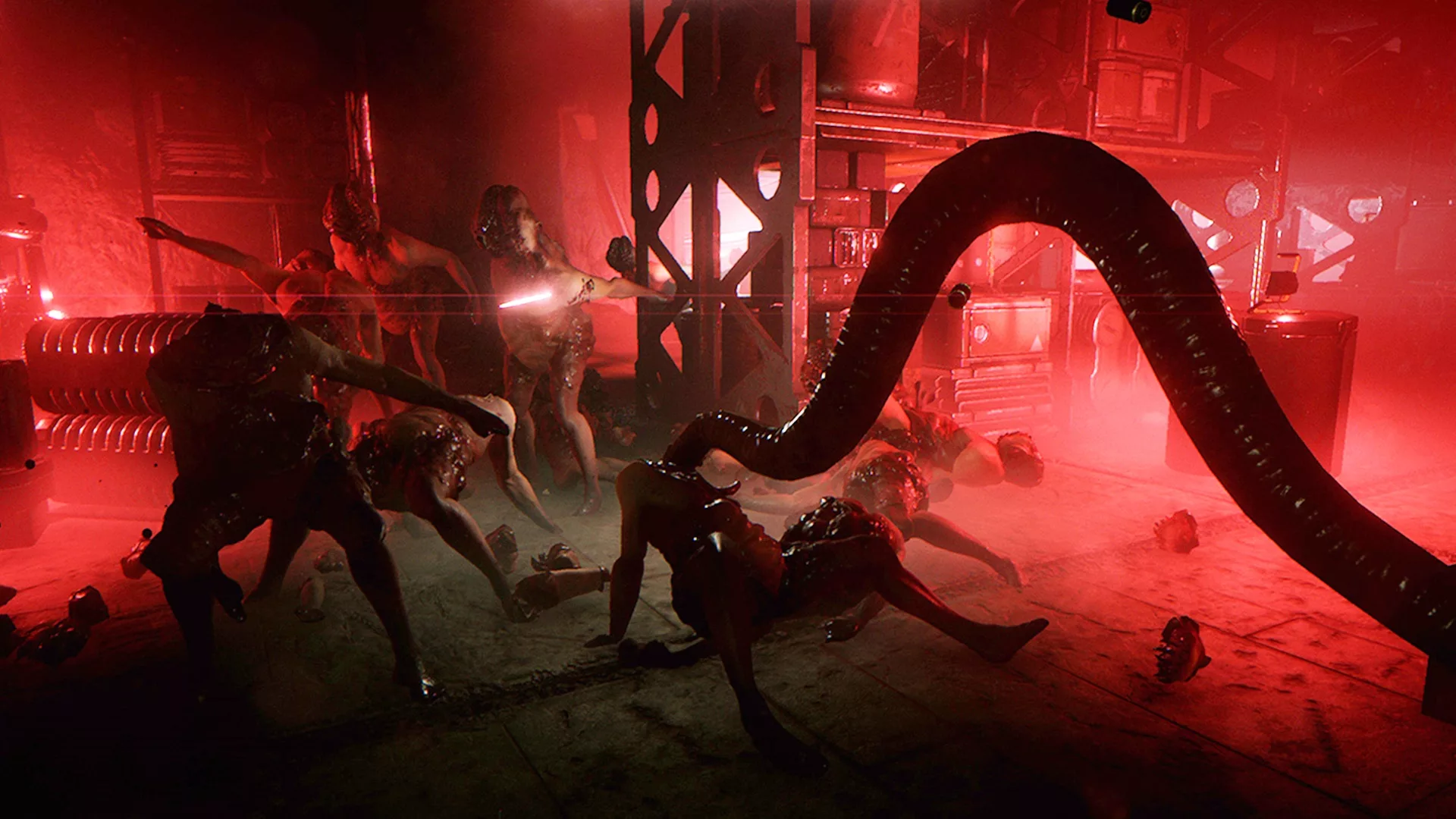 In the realm of horror games, when someone advises you to 'get the hell out of there,' it's probably wise to heed the warning immediately. In "GTFO," any delay in doing so might expose you to grotesque creatures lurking in the shadows.
As an inmate in a group of four, players are commanded by the enigmatic Warden to penetrate a decrepit research facility and accomplish a series of tasks. But as expected, nothing is as straightforward as it appears. The Complex, as it's referred to, harbors swarms of dormant monstrosities that can awake and unleash their wrath upon any unsuspecting player who makes the slightest misstep.
In "GTFO," you and your friends are challenged to collaborate, navigate through the labyrinth-like Complex, and escape with your lives intact. With the right equipment and boosters, survival might just be feasible. However, a minor mistake could lead to a brutal encounter with these beasts, who have nothing but a bloodlust for their prey. This game promises chaotic fun for all its players, as long as they can handle the intense suspense that comes with it.
The Past Within: An Indie Blend of Horror and Puzzles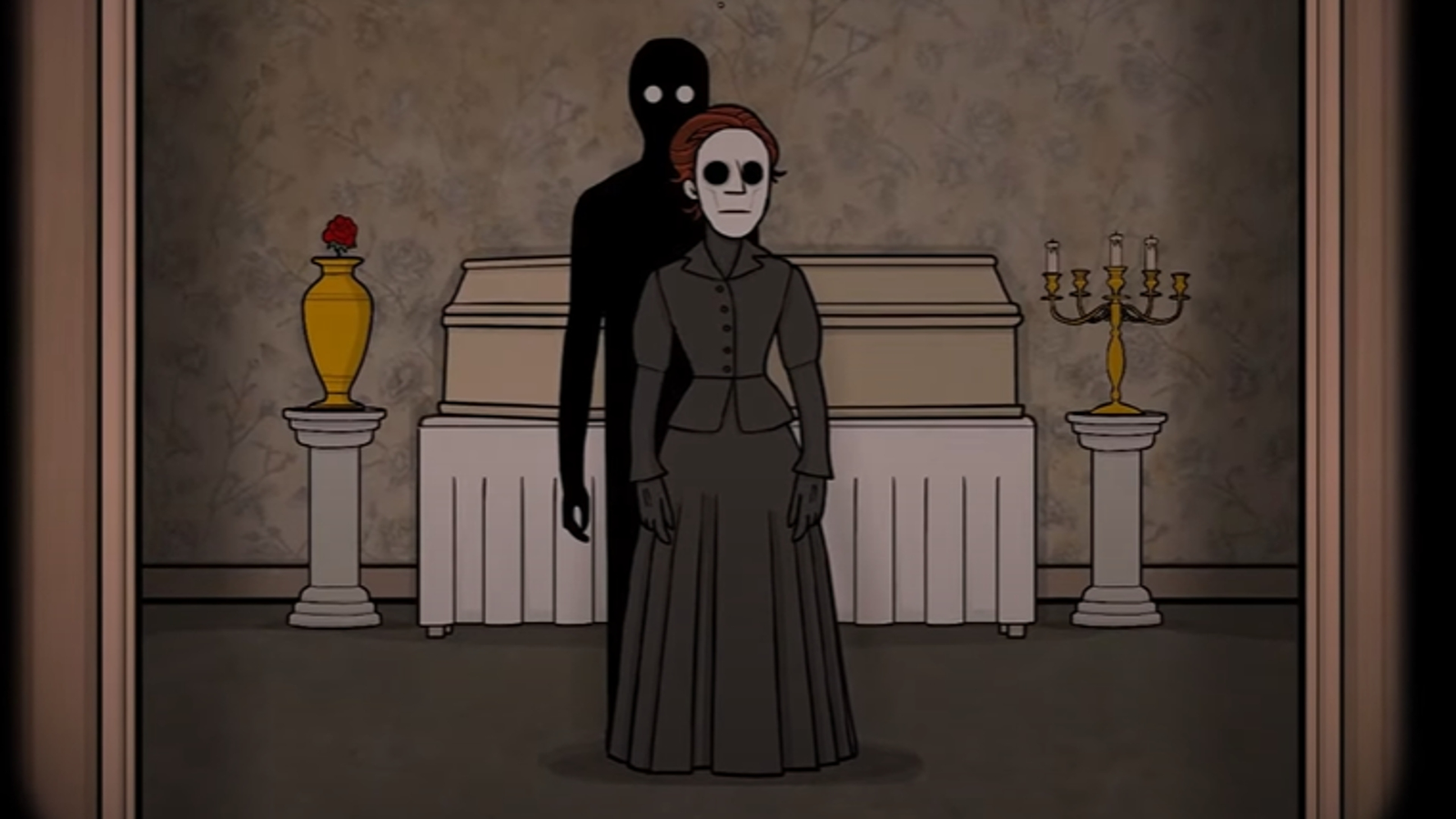 Combining elements of horror with cooperative puzzle-solving, "The Past Within" stands out as a charming indie masterpiece best enjoyed with a companion. Drawing parallels to games like "Keep Talking And Nobody Explodes" and "We Were Here," this game significantly emphasizes communication and teamwork amidst an unnerving ambiance and hair-raising frights.
The game splits the players' screens—one explores a crumbling mansion hiding ominous secrets, while the other wrestles with a peculiar box brimming with symbols, buttons, and widgets that require deciphering. As an individual, it seems like utter gibberish, but when the players combine their efforts, they gradually uncover a horrifying and otherworldly narrative. For those who seek a more immersive experience, "The Past Within" offers a VR option. Whether you're looking to pass the time with a friend or keen on identifying who among you is more susceptible to the pressures of the supernatural beings obstructing your puzzle-solving endeavours, "The Past Within" ensures a spine-chilling adventure for you and your comrades.
Resident Evil: Outbreak – Co-op Horror Comes to Raccoon City
The Resident Evil franchise has consistently grappled with incorporating multiplayer aspects into its core survival horror gameplay. "Resident Evil: Outbreak" marked the franchise's inaugural attempt to fuse its iconic gameplay with cooperative multiplayer elements, thus carving a niche for multiplayer horror within the series. Players were thrown into an engaging storyline where they needed to work together to counter the most menacing creations of the notorious Umbrella Corporation across unexplored regions of Raccoon City.
The game maintained the cumbersome, tank-like controls of the original trilogy, a feature that might seem archaic to modern gamers. On top of that, the technical limitations of the era, such as the PlayStation 2's network adapter, often made for a less than optimal gaming experience. However, if one could look beyond these initial hurdles, they'd find a commendable Resident Evil game that managed to preserve the essence of the earlier installments. Moreover, the unique feature of players transforming into zombies after infection added an exciting twist to the game.
Forsake: Urban Horror – A Gritty Paranormal Encounter
Despite its raw presentation, "Forsake: Urban Horror," developed by Unseen Interactive, promises intriguing possibilities and provides a formidable challenge as the game progresses. Drawing similarities with titles like "Phasmophobia" or "Demonlogist," this paranormal investigation game adds its unique flavor to the genre.
In this game, you join a team of Urban Explorers, venturing into one of six eerie, abandoned, and haunted locations. Your mission is to banish the dwelling specter before it starts its ruthless hunt. There's an array of collectibles to be found, which can be sold for cash, facilitating upgrades to your gear. With frequent updates introducing new ghostly adversaries, "Forsake: Urban Horror" offers an affordable yet satisfying alternative to mainstream ghost hunting games.
Dead Island 2: A Zombie-Slaying Spree in the City of Angels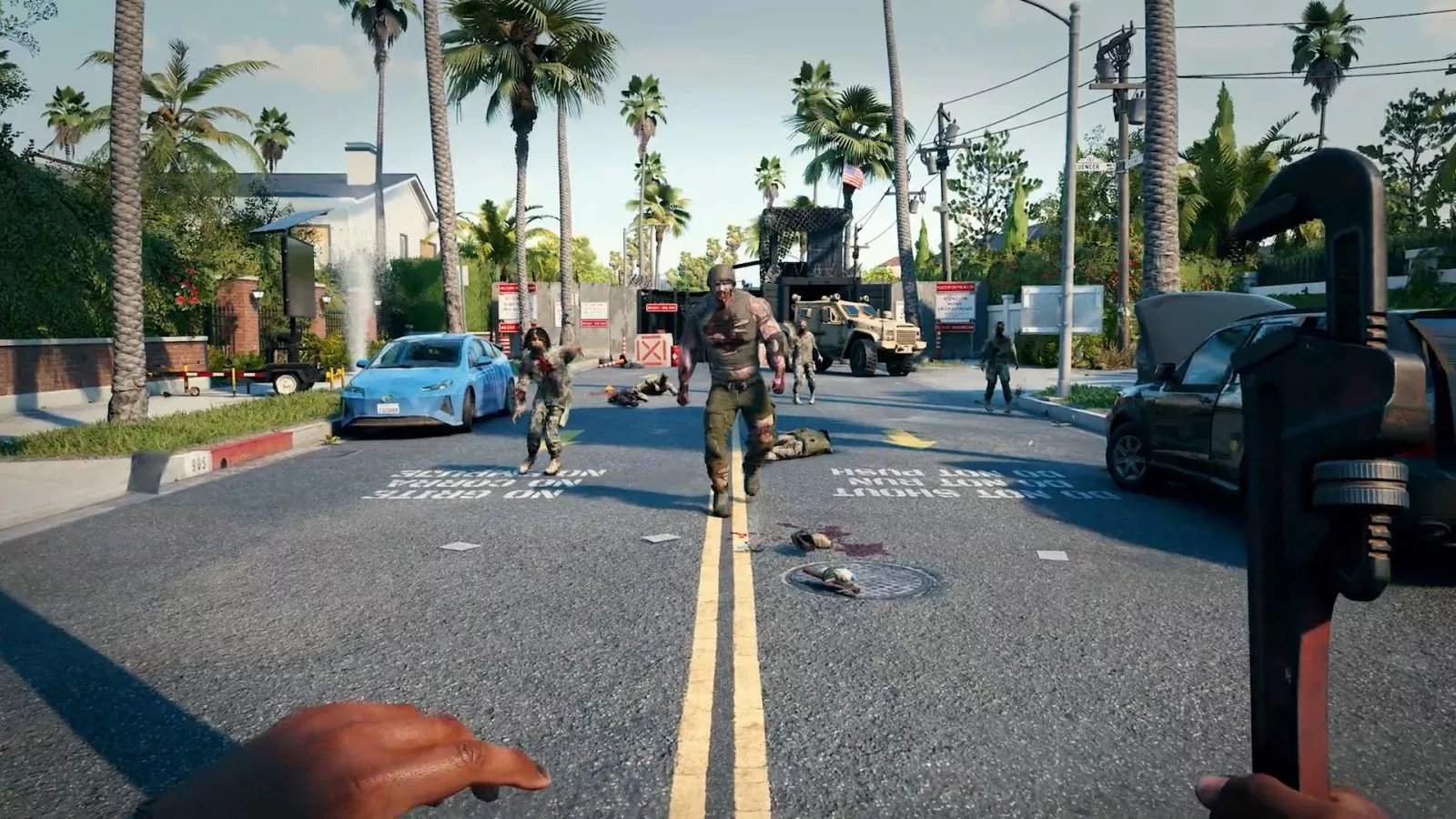 After lingering in the shadowy realm of developmental uncertainty for some years, "Dead Island 2" has finally emerged from the gloom, making its full release across various platforms. Staying true to the winning formula of its predecessor, the game delivers a plethora of options for dispatching the undead, along with a riveting storyline, eerie side quests, and action-packed sequences to keep players engrossed.
This time, the setting shifts from the exotic islands to the bustling cityscape of Los Angeles, populated by a fresh ensemble of quirky characters. Expect occasional appearances from fan-favorite characters of the original game, ensuring a nice balance between familiarity and novelty. While the single-player mode stands robust, the intensity escalates when friends join the fray, making their way through the zombie-infested landscapes of sun-drenched LA. With the glitzy Hollywood Hills transformed into a nightmarish hellscape, players need to breach the fortified mansions of Bel Air to gather supplies essential for survival.
Demonologist: A Fresh Take on Ghost Hunting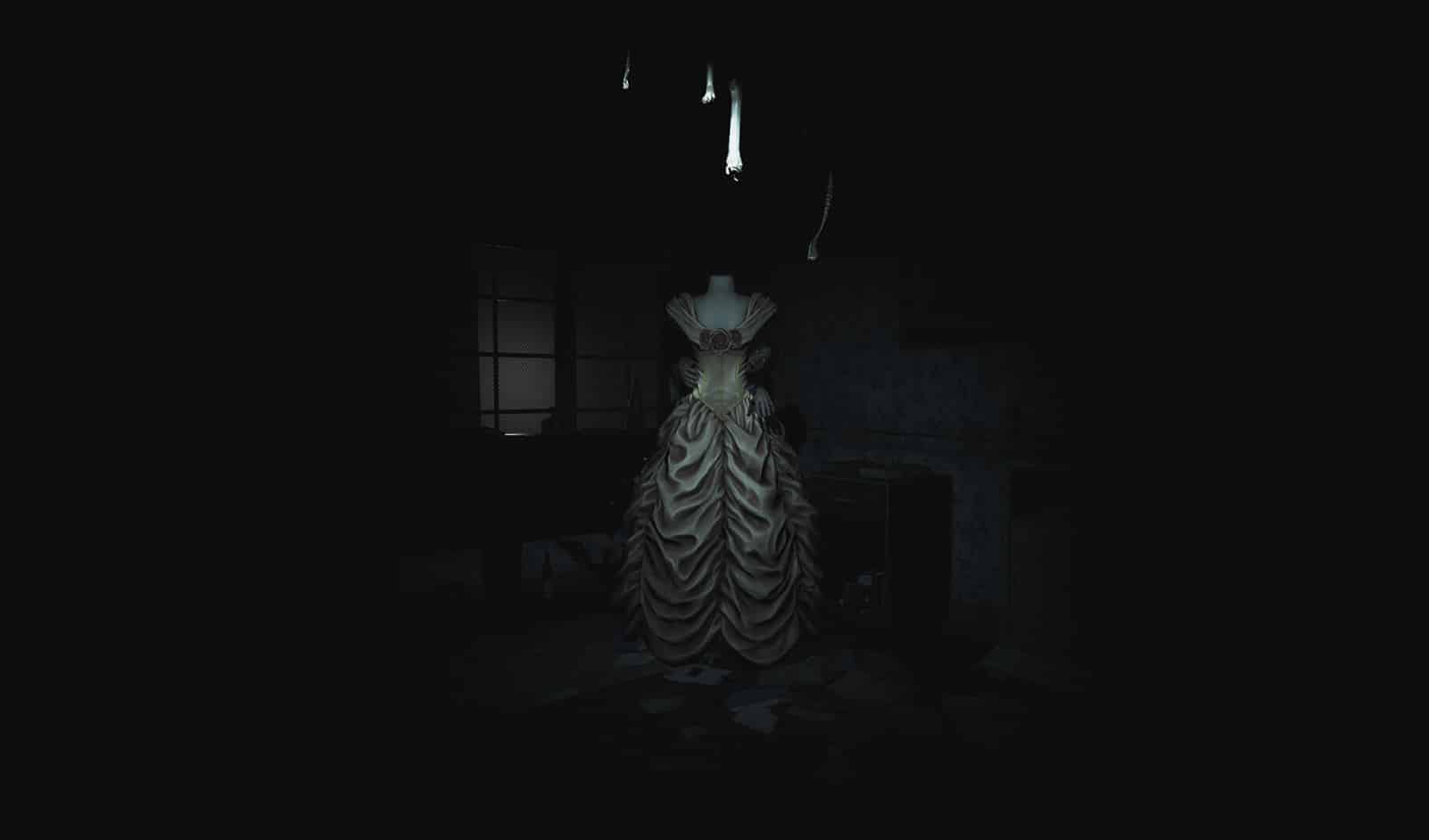 Drawing inspiration from the elements that made "Phasmophobia" resonate with its audience, "Demonologist" takes the familiar trope of paranormal investigation and spices it up with added perils to keep players alert. Your mission is no different from any other ghost hunting game; detect the spectral being wreaking havoc and dispatch it back to the ethereal realm before it lands you in a deadly predicament.
Despite being in the nascent stages of Early Access, the game has already garnered a favorable response and appears to be progressing well. Its regular updates, along with its unique perspective on ghost-hunting gameplay, make it stand out. A host of equipment helps tip the scales against the resident apparitions, and the cast of supernatural entities varies enough to distinguish the game from similar titles. If you're on the hunt for a fresh thrill, give "Demonologist" a try.
Phasmophobia: When Ghost Hunting Becomes a Dangerous Occupation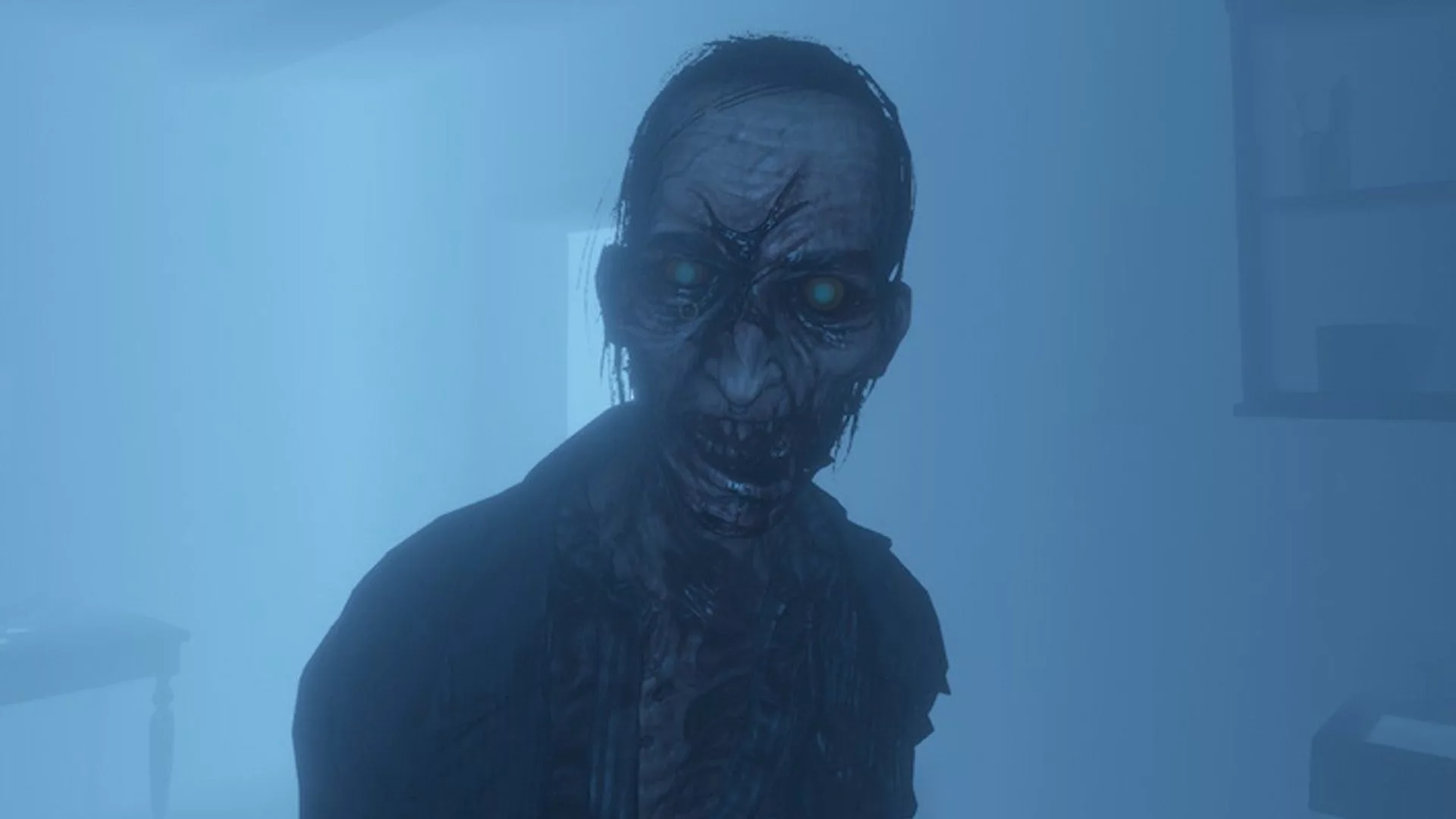 Gone are the days when ghost hunting was a simple pastime shared among friends, all thanks to Kinetic Games, who transformed it into a perilous endeavor with their creation, "Phasmophobia." Players step into the role of a paranormal investigator tasked with the chilling duty of ascertaining the existence of life after death, all while making a quick buck.
Joining forces with up to three friends, players set foot in a myriad of haunted locations across the United States. Armed with conventional ghost hunting gear such as EMF meters, motion sensors, infrared imaging, and even old-school tools like sage and a cross, players strive to unravel the mystery of the spectral inhabitants. But beware, your intrusive presence may not sit well with the ghostly occupants, who aren't reluctant to make their displeasure known.
If you can endure the terrifying night, gather sufficient clues, and accurately identify the type of spirit you're dealing with, you could potentially earn a substantial reward, allowing you to upgrade your gear and repeat the process in even larger, more daunting locations.
Dying Light 2: Surviving the Undead Hordes as a Team
In a world overrun with undead monsters, going solo is a foolhardy endeavor. Keeping this in mind, Techland ensured the incorporation of a four-player co-op mode in "Dying Light 2," the eagerly awaited sequel to the 2015 hit "Dying Light." Players traverse the expansive open world, undertaking various quests to advance through the gripping campaign. "Dying Light 2" compels players to make critical decisions and reach a consensus via voting on the course of action to follow.
Set 20 years after the first "Dying Light," the city streets remain infested with shambling zombies. Luckily, each player is adept in the art of parkour, enabling smooth navigation through the sea of the undead. While teamwork is essential for survival and evading the unnerving creatures, the real challenge begins at dusk, when the most terrifying horrors make their appearance. As a coordinated team, players can keep one another safe from the clutches of the menacing Volatiles.
The Forest: A Test of Survival and Bravery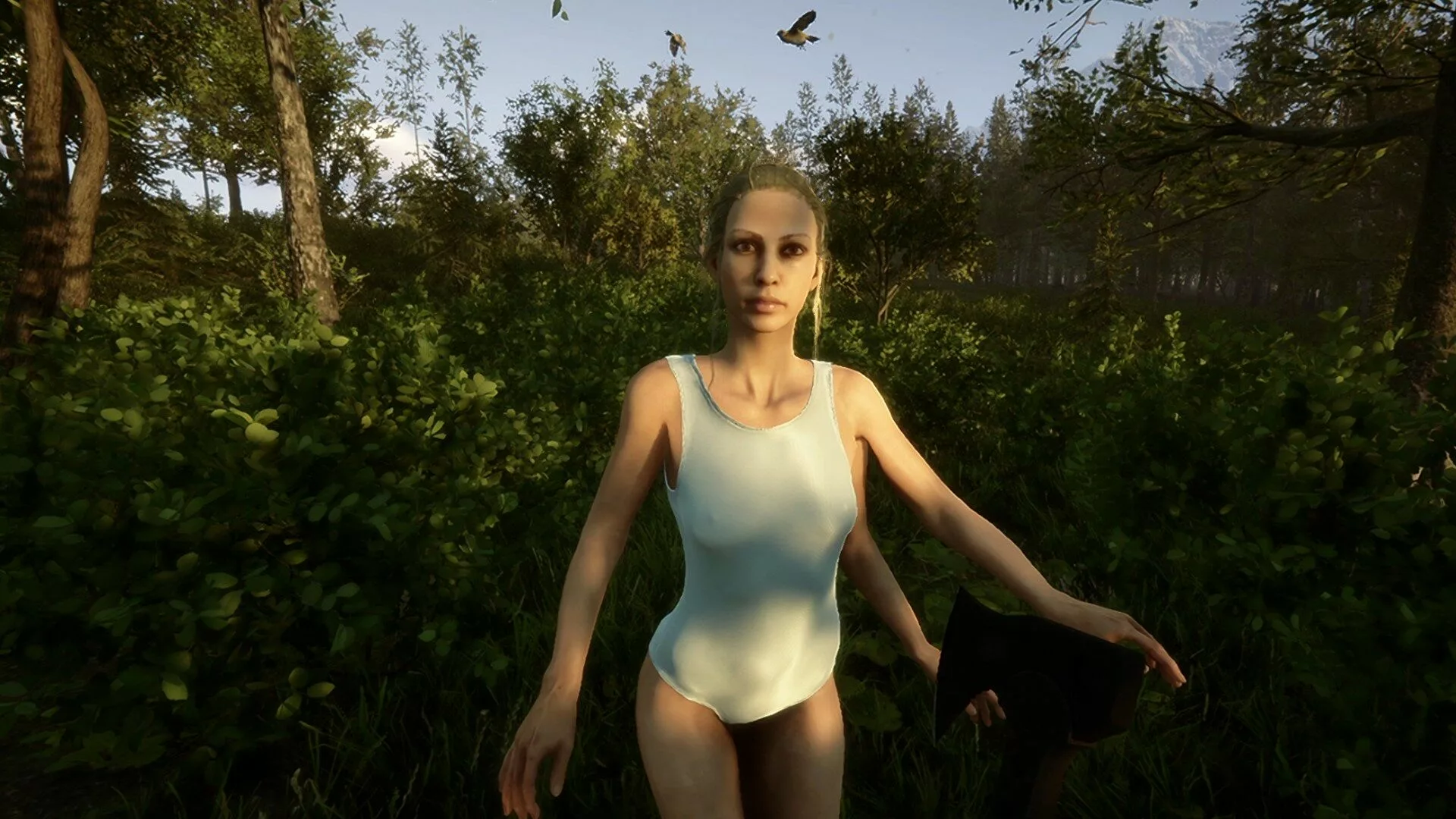 In the engagingly challenging game of "The Forest," while the dedicated servers theoretically allow for unlimited player participation, the developers suggest a maximum of eight players for an optimal gaming experience. As the sole survivors of a harrowing plane crash, players are assigned with the formidable task of setting up a secure shelter, fortifying defenses, and procuring weapons. The ultimate goal is to rescue a small child, who has been abducted by a tribe of primitive cannibals residing in the vicinity.
Even when collaborating as a team of eight, survival proves to be a struggle. The cannibal tribe stealthily picks off survivors, imposing beasts ruthlessly demolish your defenses, and foraging for resources in the pitch-black caverns while simultaneously searching for the kidnapped child is an experience that will send chills down your spine. The game pushes the boundaries of your resilience, teamwork, and courage, presenting a constantly looming threat of danger and an environment that keeps you on your toes. Every decision matters, every move is crucial, and the eerie silence of "The Forest" is always pregnant with impending perils.