Unveiling an Epic Saga of Masterpieces: Immersing yourself in the world of video games is an exhilarating journey like no other, and with this article, we are here to recount the highest-rated games in history. We're talking about 15 gaming masterpieces that have managed to amaze critics and gamers alike, setting benchmarks that remain formidable even today.
From Nintendo's beloved Mario franchise to Rockstar's groundbreaking Grand Theft Auto series, these games boast exemplary design, engaging gameplay, and unparalleled storytelling. Prepare for a memorable ride down nostalgia lane, as we unleash the 15 most acclaimed video games ever.
Super Mario Odyssey
First hitting the gaming scene on October 27, 2017, Super Mario Odyssey shines as a distinguished addition to Nintendo's repertoire. This critically acclaimed action-platformer, crafted for the Nintendo Switch, has swept players and critics off their feet, earning an impressive Metacritic score of 97.
The grandeur of Super Mario Odyssey stems from its nostalgic roots, building on the legacy of Super Mario 64 and Super Mario Sunshine, with a fresh and engaging approach. Nintendo's venture into a sandbox-style game has allowed gamers to journey through a myriad of enchanting worlds. As per tradition, your mission revolves around rescuing the cherished Princess Peach, held captive by the notorious Bowser.
Super Mario Odyssey isn't just about retracing the footsteps of its predecessors; it introduces a unique and fun twist. Joining Mario on this riveting journey is his new ally, the Cappy hat. This isn't an ordinary piece of headgear; it's a tool that offers a fascinating power — take control of your enemies by throwing the Cappy hat at them! This fresh gameplay element adds another layer of depth and fun to the adventure. To sum up, Super Mario Odyssey is a spectacular game that simply cannot be missed!
Grand Theft Auto III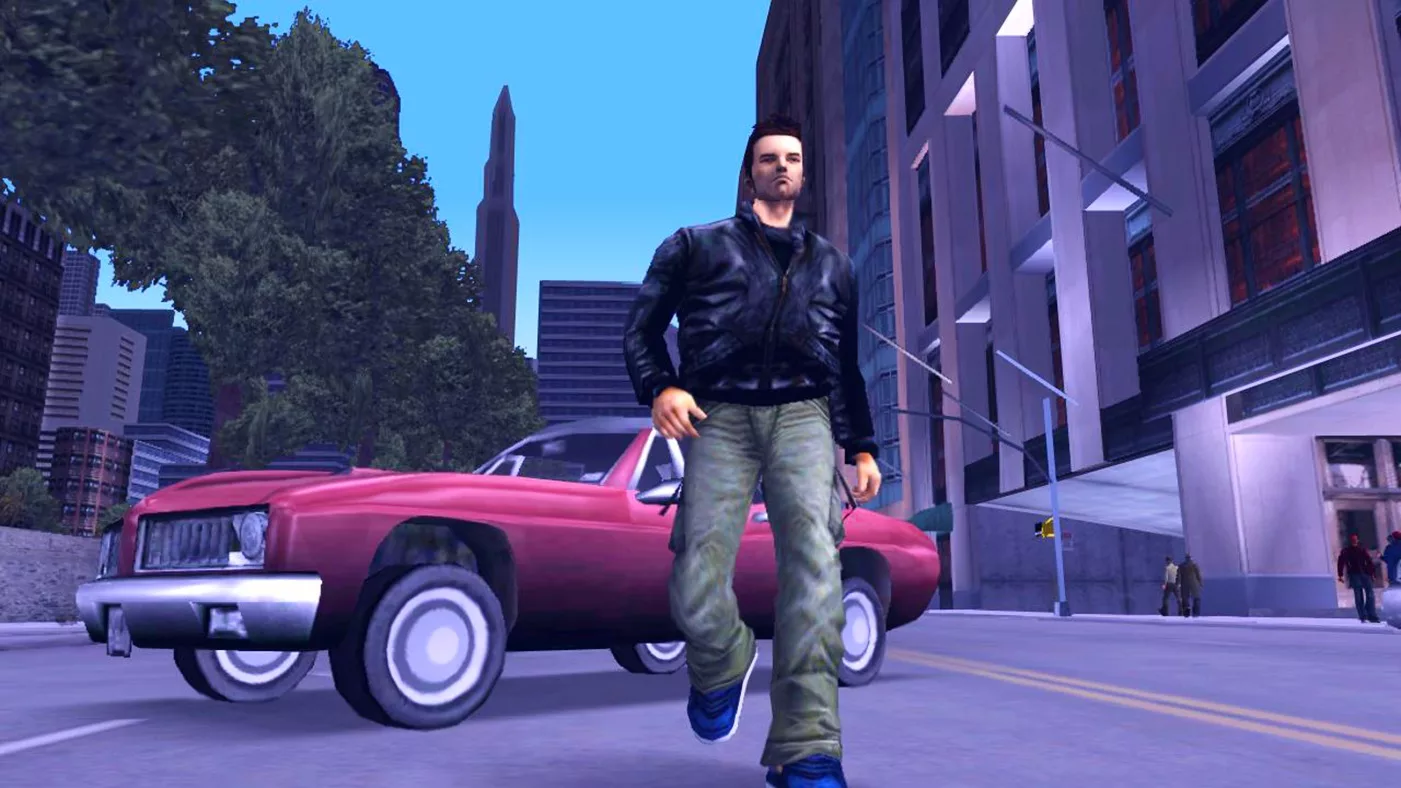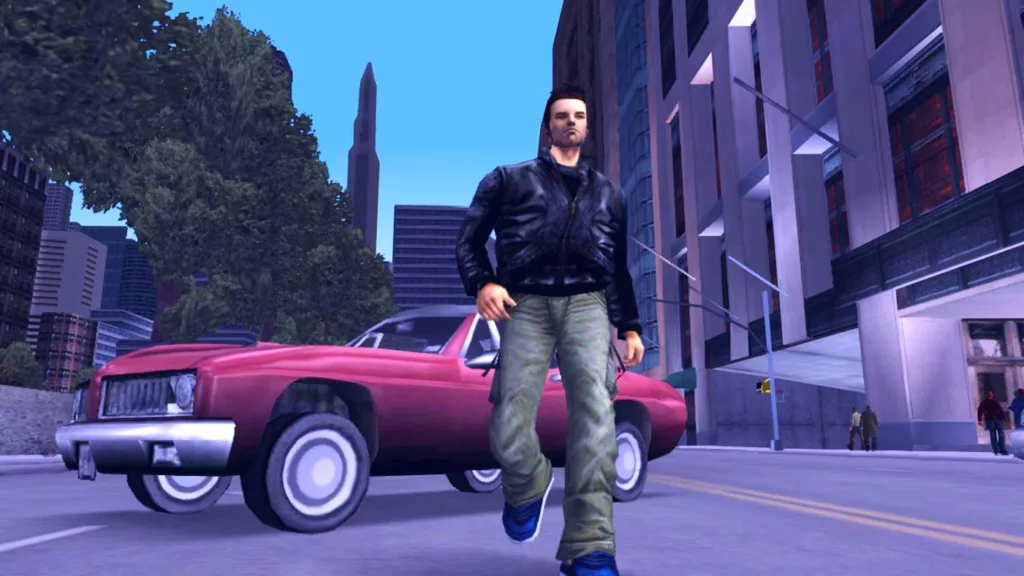 Launched on October 22, 2001, Grand Theft Auto III marked a transformative moment in the action-adventure gaming sphere. Available across multiple platforms, including PlayStation 2, Windows, Xbox, PlayStation 3, PlayStation 4, iOS, and Android, the game has since garnered widespread acclaim, with a Metacritic score of 97 testifying to its quality.
The beauty of Grand Theft Auto III lies in its successful leap from 2D to 3D graphics, which has now become a defining characteristic of the beloved GTA franchise. The game, peppered with iconic voices from renowned actors like Joe Pantoliano, Michael Rapaport, and Kyle MacLachlan, offers an immersive mafia-esque experience. The game's cityscape, thanks to its diverse textures and individualistic designs, stands out as a truly memorable aspect from the PlayStation 2 era.
Excitingly, the conversation around this top title is far from over. Anticipation is high, and gamers are on the edge of their seats, eager for a possible remastered version of this gaming gem.
Metroid Prime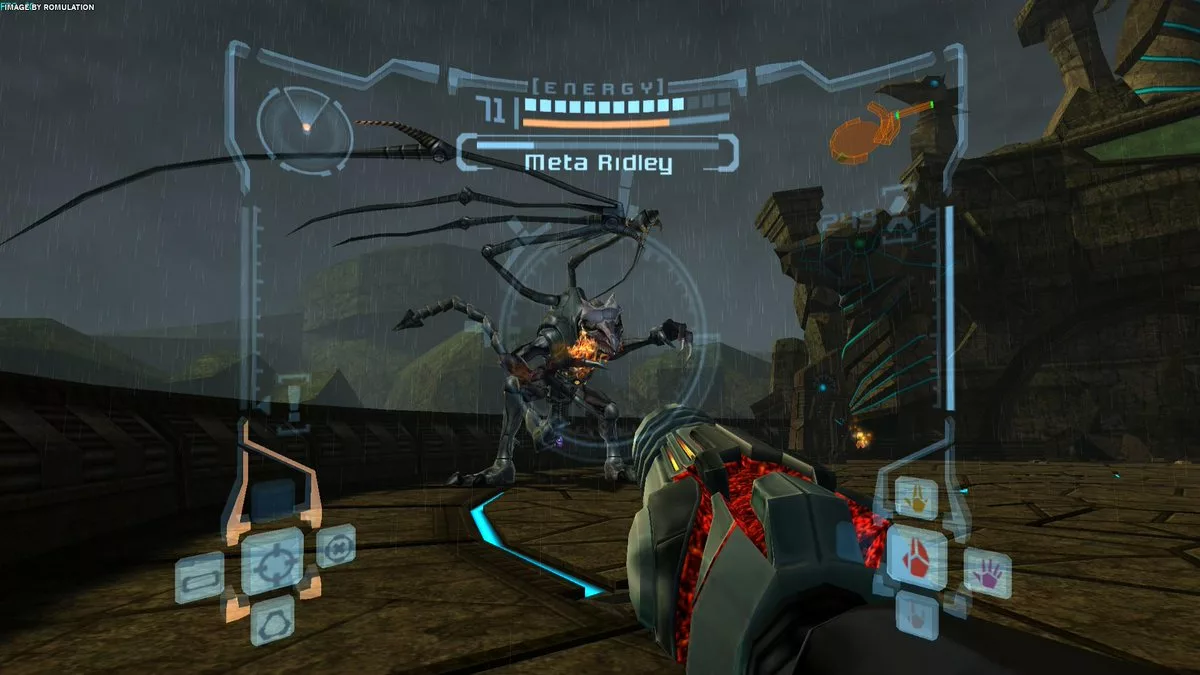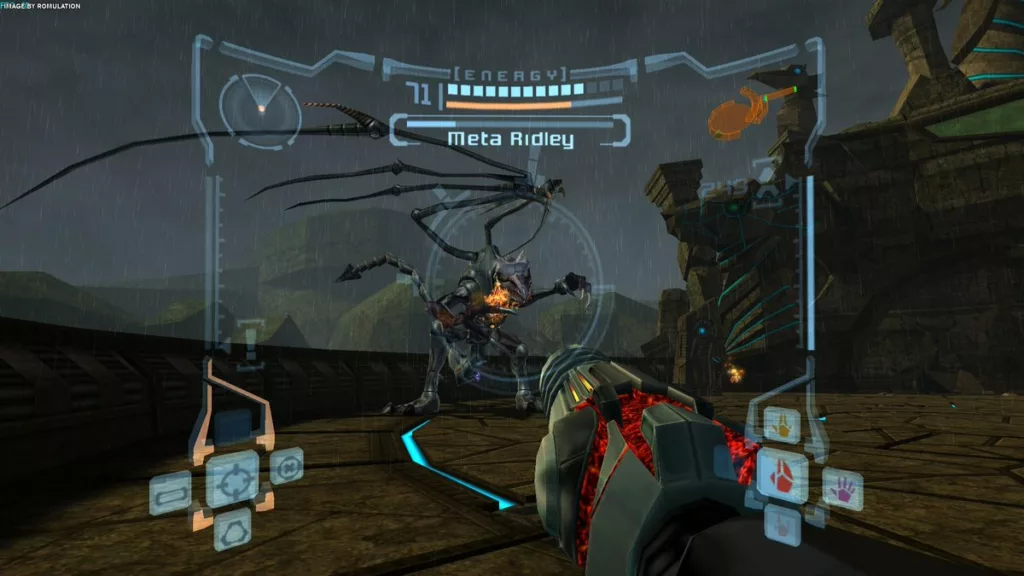 Metroid Prime, released on November 17, 2002, is widely acknowledged as one of the greatest games ever designed for the GameCube. This action-shooter game, set in a dynamic sci-fi world, not only boasts a laudable Metacritic score of 97 but also has etched itself into the hearts of countless players.
The game represents a significant departure from its predecessors, pioneering a shift from a 2D environment to a fully realized 3D universe. Metroid Prime offers a first-person perspective that catapults players into an engrossing journey.
As Samus, you'll find yourself exploring the radiation-riddled planet of Tallon IV, encountering a series of puzzles that will push your strategic thinking to its limits. Your ultimate mission is to uncover twelve Chozo artifacts, which unlock the way to the Phazon crater, the source of the planet's contamination. This is not just a game; it's a riveting adventure that promises to keep you hooked till the very end.
Perfect Dark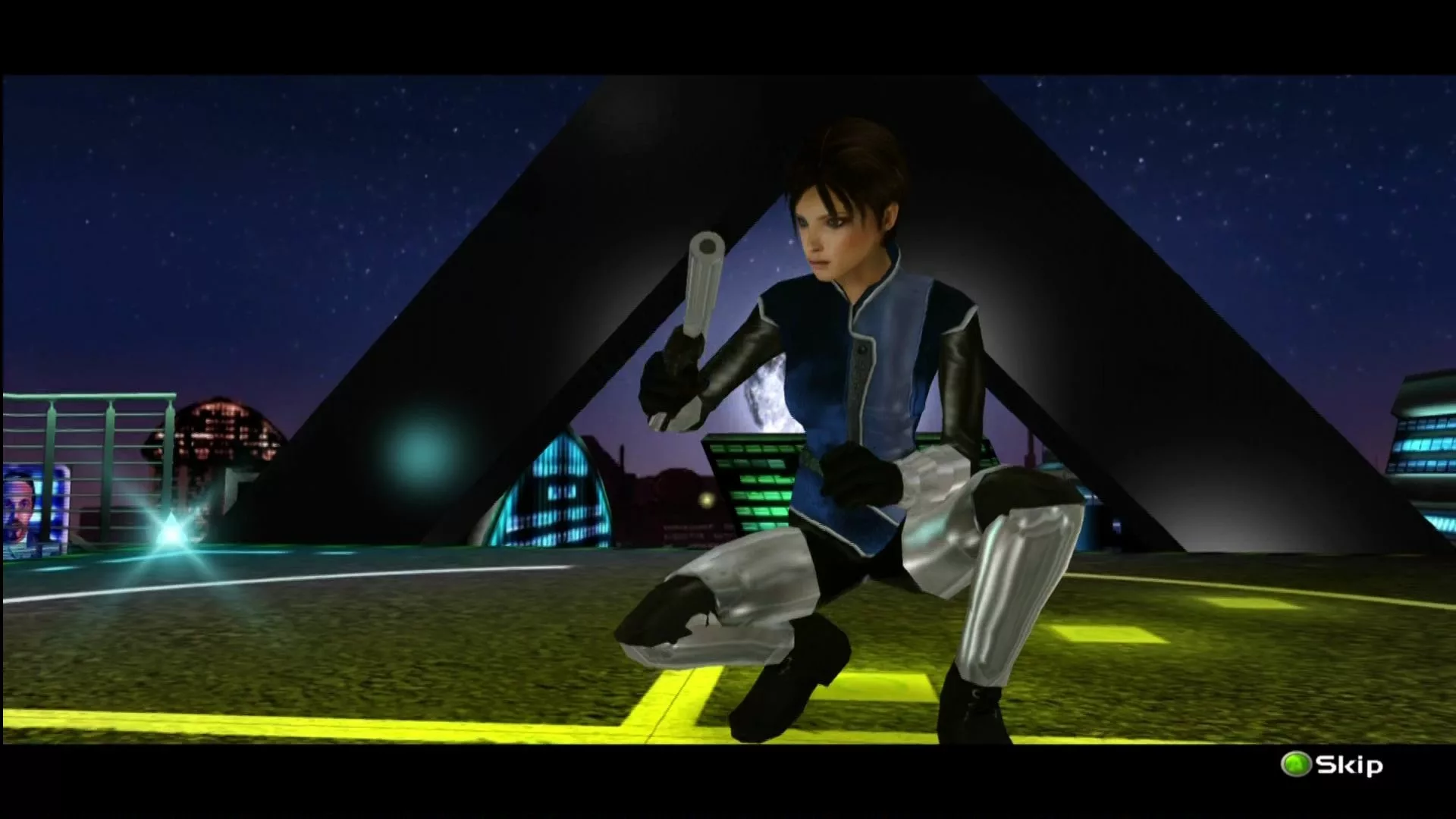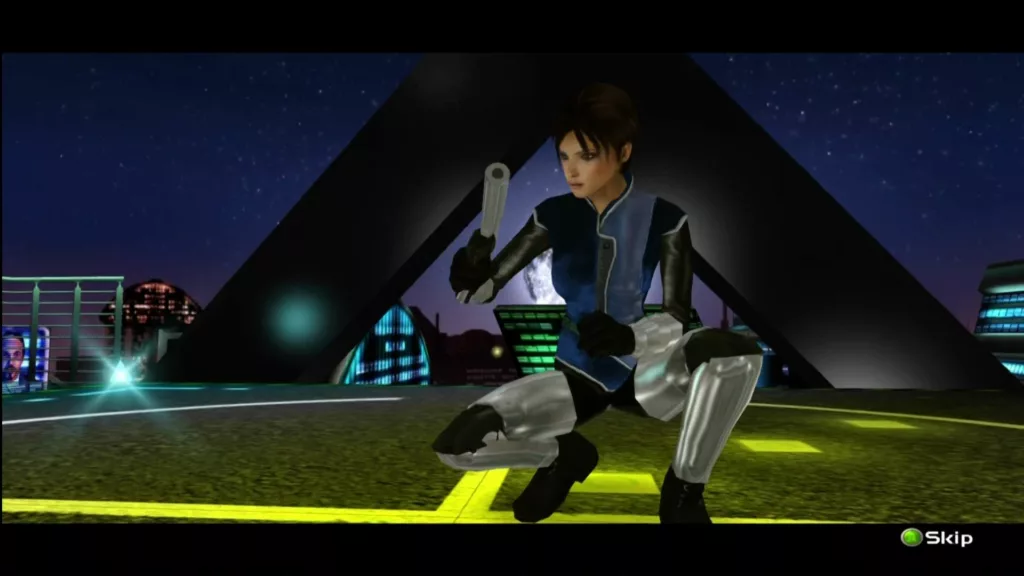 Perfect Dark first graced the gaming world with its presence on June 30, 2000. Designed for the N64, this first-person shooter game boasts a commanding Metacritic score of 97, reflecting its tremendous success in the gaming sphere.
In Perfect Dark, you don the role of Joanna Dark, a top-tier agent operating under the auspices of the Carrington Institute. Your mission? To unravel the complex scheming of the dataDyne Corporation. This game truly sets itself apart from a sea of first-person shooters, thanks to its captivating single-player campaign that has garnered praise from gamers across the globe.
Perfect Dark isn't just about blasting through waves of enemies. It features nuanced gameplay mechanics such as the ability to leap from ledges and disarm your adversaries, providing a more strategic and thrilling gaming experience. What makes Perfect Dark particularly special are its randomly generated enemies, adding an element of unpredictability that keeps players on their toes. However, to truly delve into the full depth of this game's features, the N64 expansion pack is required, given the limitations of the Nintendo console's original memory capacity.
Tony Hawk's Pro Skater 3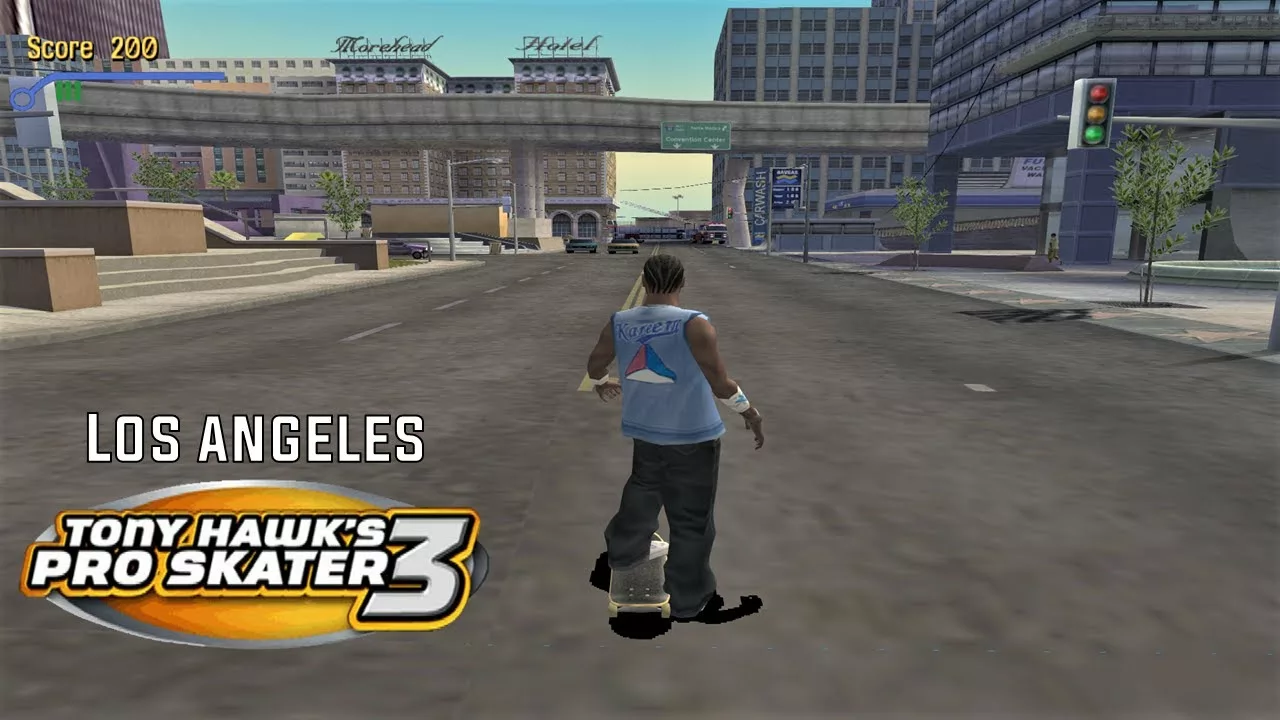 Released on November 23, 2001, across a variety of platforms, Tony Hawk's Pro Skater 3 has skated its way into the hearts of many. This sports simulation game, scoring a strong 97 on Metacritic, successfully builds upon the robust foundations of its predecessors.
In Tony Hawk's Pro Skater 3, everything you loved from the earlier games has been amplified. The levels are sprawling and intricate, the missions more varied, and the soundtrack manages to be both electrifying and infectious. Thanks to the introduction of the 'Revert' feature, players can now execute complex combos across half-pipes and rails, opening up new avenues of gameplay.
This game is not just about performing jaw-dropping tricks. It also packs a hearty dose of humor and self-deprecation, with a multitude of professional skaters making appearances throughout. In essence, Tony Hawk's Pro Skater 3 successfully evolves the series, making it a delightful experience for all fans of the skating genre.
The Legend of Zelda – Breath of the Wild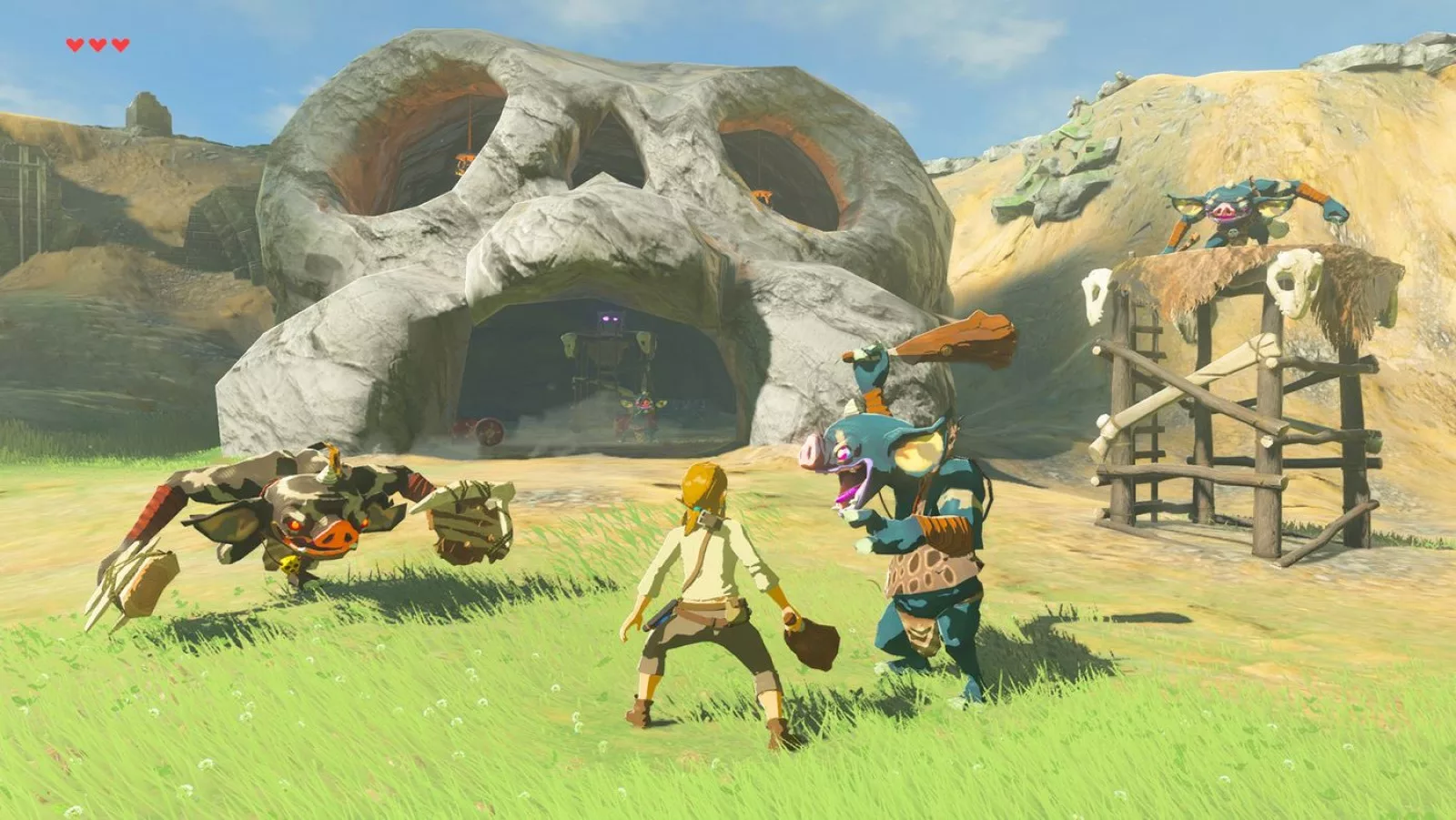 Unveiled on March 3, 2017, for the Wii U and Nintendo Switch, The Legend of Zelda: Breath of the Wild is an exceptional installment in the acclaimed Zelda franchise. With an impressive Metacritic score of 97, this open-world adventure game stands as a paragon of quality in the industry.
Even though its release coincided with the launch of the commercially successful Horizon: Zero Dawn, Breath of the Wild has managed to carve its own niche in the hearts of players and critics. The game's success is attributed to its meticulous attention to detail, the vast array of potential solutions available to players, and a level of difficulty that pushes gamers to their limits.
The game's developers have ingeniously hidden countless Easter Eggs throughout, further enhancing its appeal. Even with the bold choice of discarding some traditional features to usher in a breath of fresh air, Breath of the Wild manages to stay true to its roots and offers a worthy continuation of the long-standing Nintendo series.
Notably, this game served as an excellent launch title for the then-new Nintendo Switch console, significantly elevating its status. While its successor, Link's Awakening, also performed commendably, it did not make it to this particular ranking, but that doesn't undermine its quality in any way. Breath of the Wild remains a testament to the enduring appeal of the Zelda series.
Disco Elysium: The Final Cut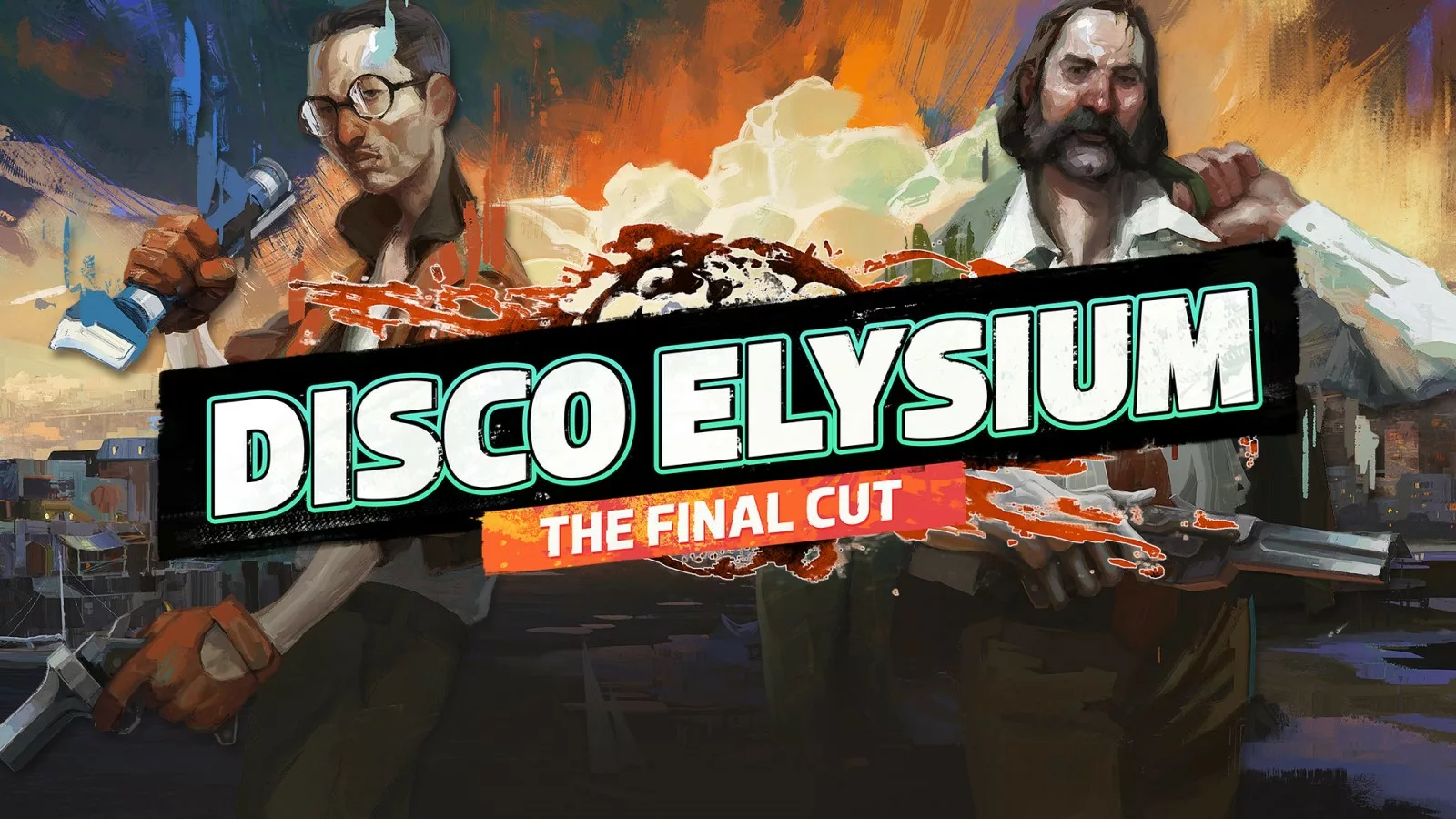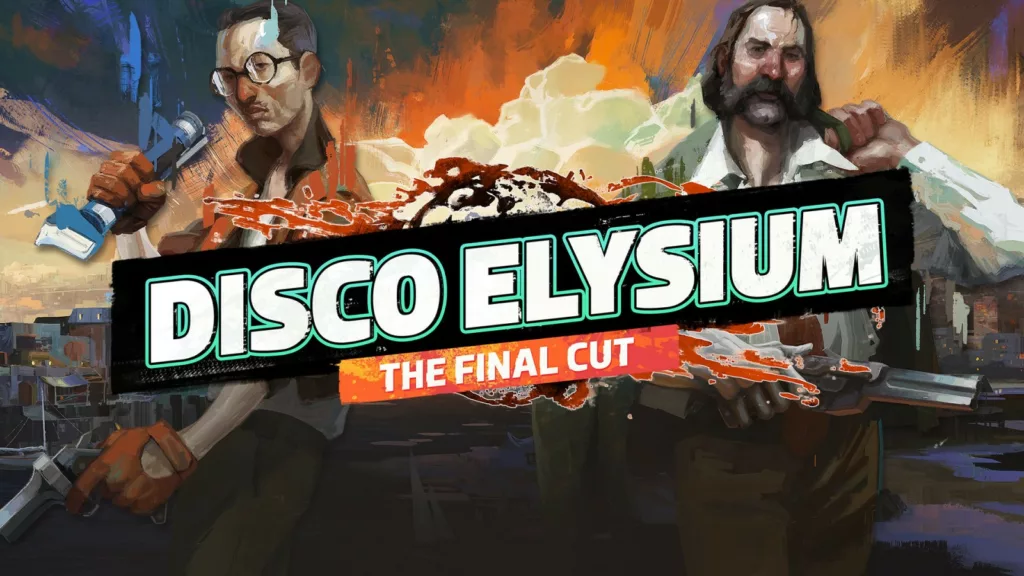 Debuting on March 30, 2021, across a multitude of platforms including PC, PS5, PS4, Xbox Series X|S, and Nintendo Switch, Disco Elysium: The Final Cut offers a compelling RPG experience. The game clinches a 97 Metacritic score, a testament to its acclaimed reception in the gaming world.
Right from its initial release in 2019, Disco Elysium's base game received high praise from the global community of gamers and critics alike. With the release of "The Final Cut", this intricate role-playing game has vaulted into the top 10 on Metacritic, beating out heavy hitters like Super Mario Odyssey and The Legend of Zelda: Breath of the Wild. This triumph speaks volumes about the skill and creativity of developer ZA/UM.
Grand Theft Auto 5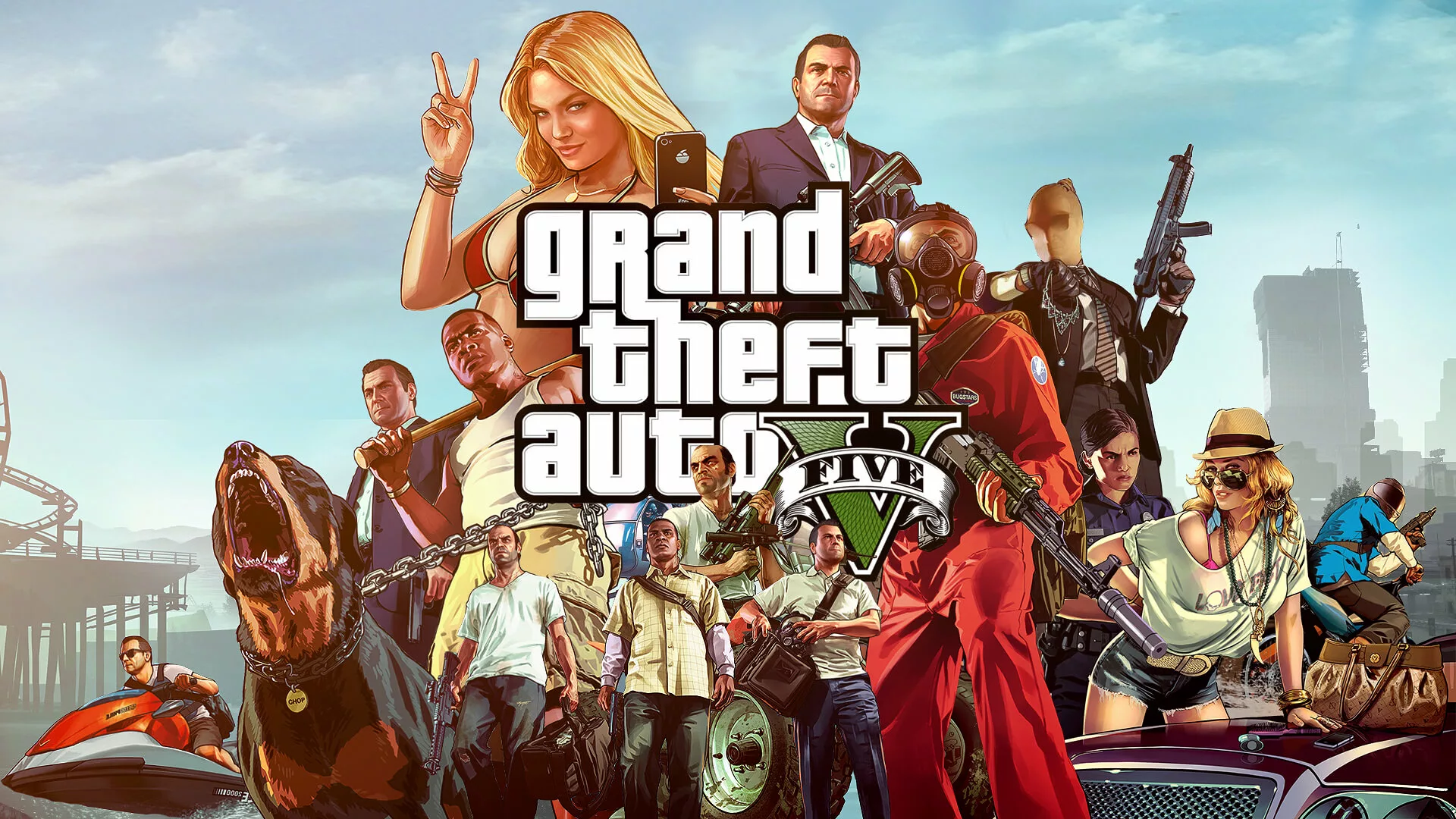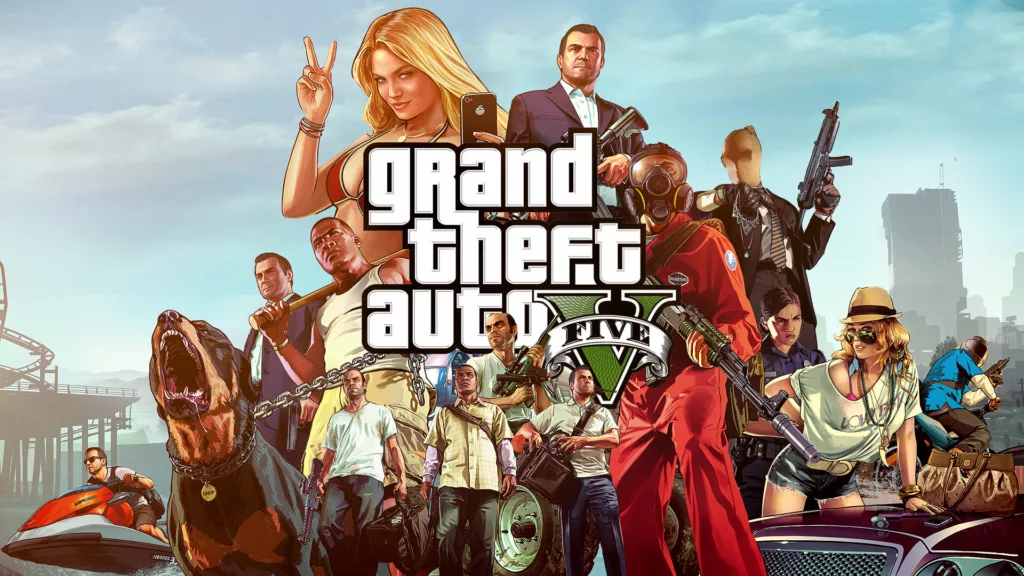 Making its grand entry on September 17, 2013, Grand Theft Auto 5 has remained a massive success across various platforms including PS3, PS4, Xbox 360, Xbox One, and PC. The open-world shooter game has an impressive Metacritic score of 97.
The fifth installment of the GTA series further underscores Rockstar Games' ability to concoct wildly entertaining narratives. The characters of Michael, Franklin, and Trevor take players on a whirlwind tour of Los Santos, where the lines between friend and foe, sanity and insanity blur. Each corner of the city is distinctly unique, providing an unparalleled exploration experience.
As players navigate through this parallel version of Los Angeles, they are free from moral, social, and physical constraints, engaging in activities that would otherwise be unthinkable. Amidst all its humor and madness, GTA 5 offers a socially critical narrative that remains relevant even years after its release.
Thanks to GTA Online and a plethora of mods, this Rockstar title continues to captivate millions of players around the world. Even the single-player mode has received a significant unofficial expansion, keeping the game fresh and exciting. Grand Theft Auto 5 epitomizes freedom in gaming, leaving fans eagerly awaiting how Rockstar Games plans to outdo itself in the next installment.
Red Dead Redemption 2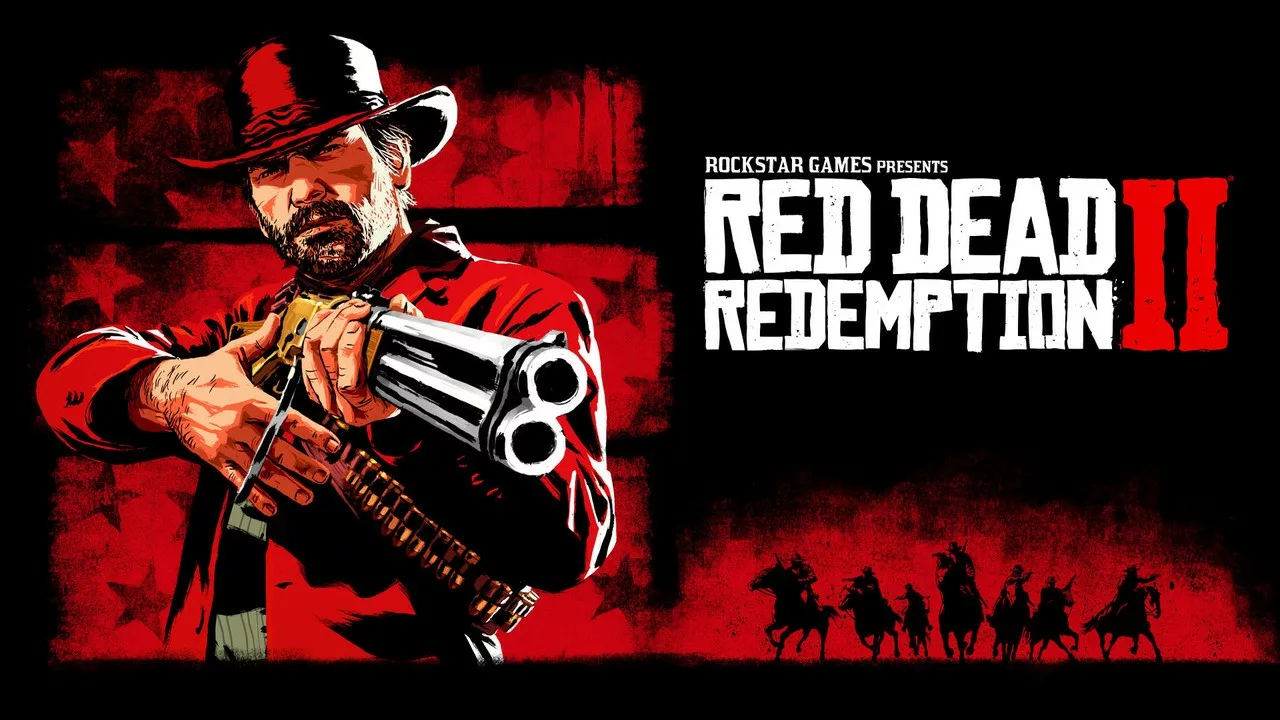 After an excruciating eight-year wait marked by multiple release delays, Red Dead Redemption 2 was finally released on October 26, 2018. Available on PlayStation 4, Xbox One, and PC, this action-adventure open-world game has earned a formidable Metacritic score of 97.
Red Dead Redemption 2 shattered sales records within its debut weekend. In just eight days, it outperformed its predecessor, proving its overwhelming popularity among players. The game's success is also reflected in its Metacritic score, underscoring the quality that developer Rockstar consistently delivers. In response to the game's immense success, the first installment of Red Dead Redemption was eventually made available on PC on November 5, 2019.
Set in 1899 during the fading days of the Wild West, players assume the role of Arthur Morgan. After a heist goes awry, Arthur, along with the rest of Dutch van der Linde's gang, finds himself on the run, seeking a life of freedom in a world that's rapidly changing. This captivating narrative keeps players engrossed, adding to the enduring appeal of the Red Dead Redemption series.
Super Mario Galaxy 2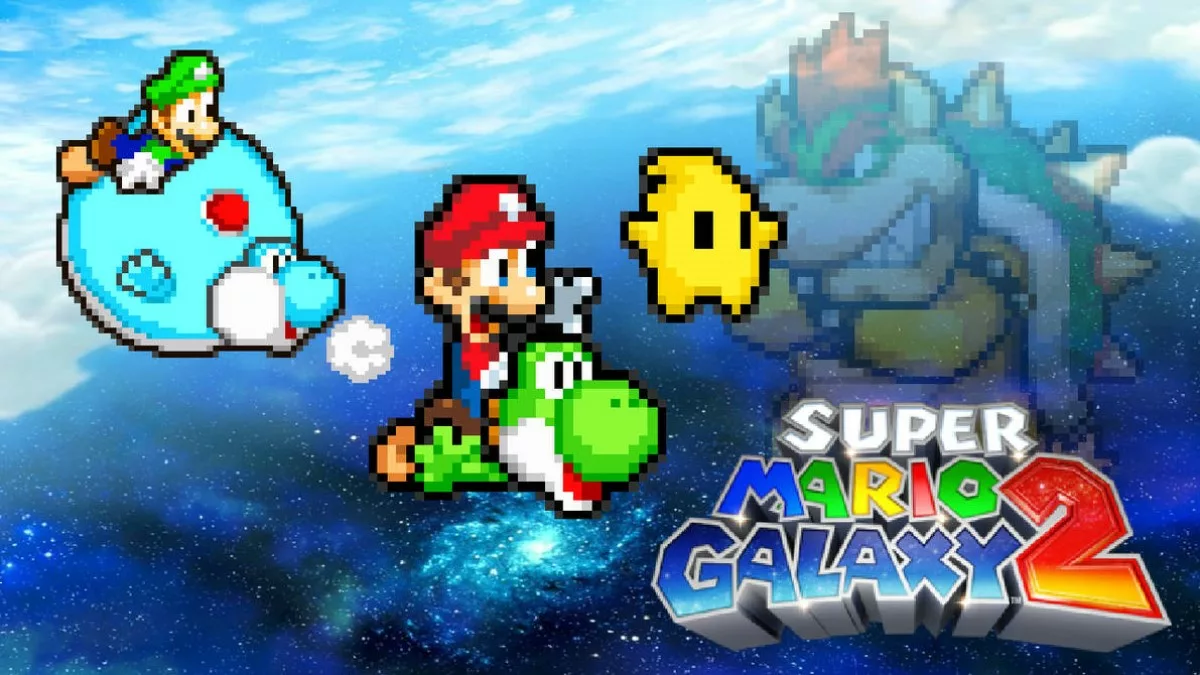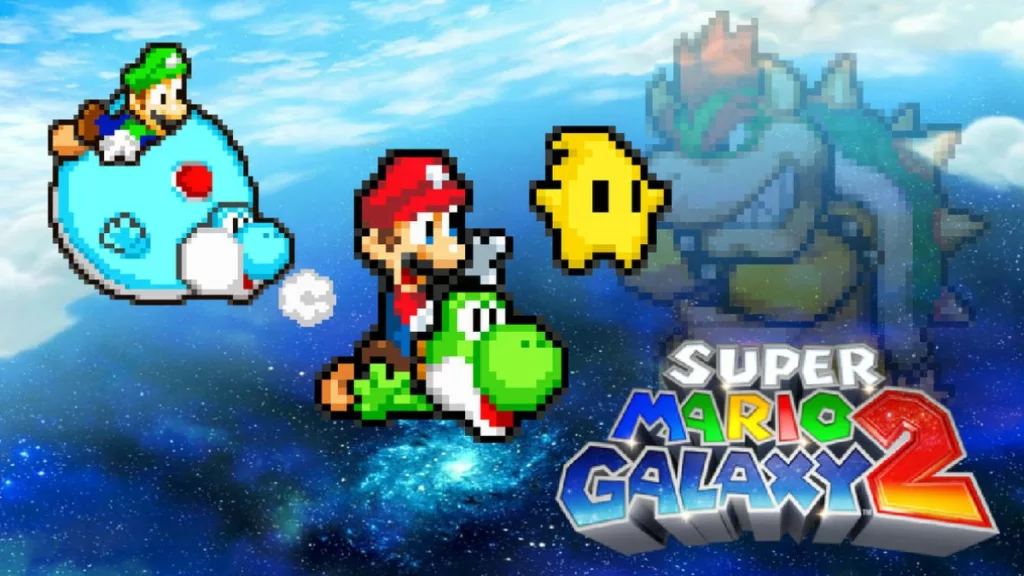 Launched on June 11, 2010, on Wii and Wii U platforms, Super Mario Galaxy 2, a standout 3D platformer, boasts an impressive Metacritic score of 97. Nintendo's practice of not frequently issuing direct sequels to their games created a shroud of mystery around what to expect from this release. Was it going to be a mere duplicate of its predecessor, Super Mario Galaxy? The answer turned out to be a resounding "No!"
Super Mario Galaxy 2 skillfully enhances the beloved features of its precursor, amplifying them in a way that thoroughly reinvents the gaming experience. The sequel welcomes players to a realm of more ingenious levels, superior graphics, and more robust gameplay mechanics. The exciting addition of Yoshi, a beloved character from the Mario universe, further elevates the fun factor.
The game ingeniously blends 3D and 2D sections, creating a richly varied gaming experience that keeps players engaged throughout their interstellar adventure.
Super Mario Galaxy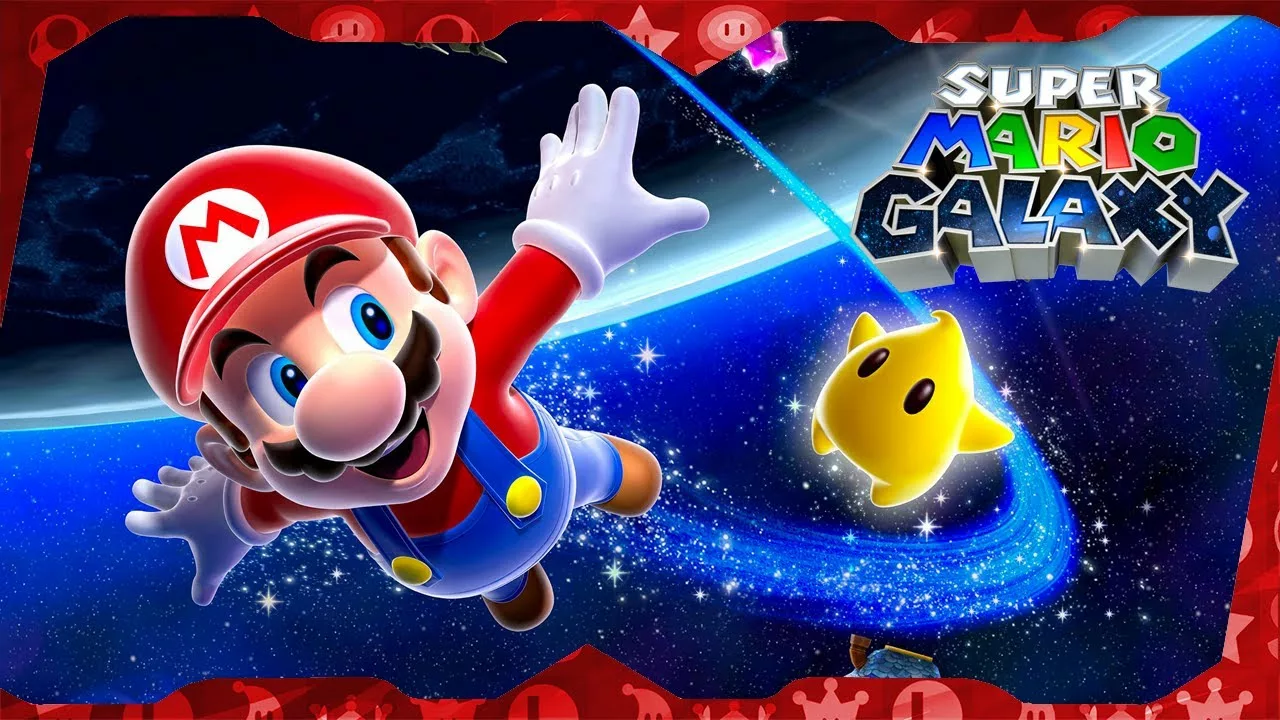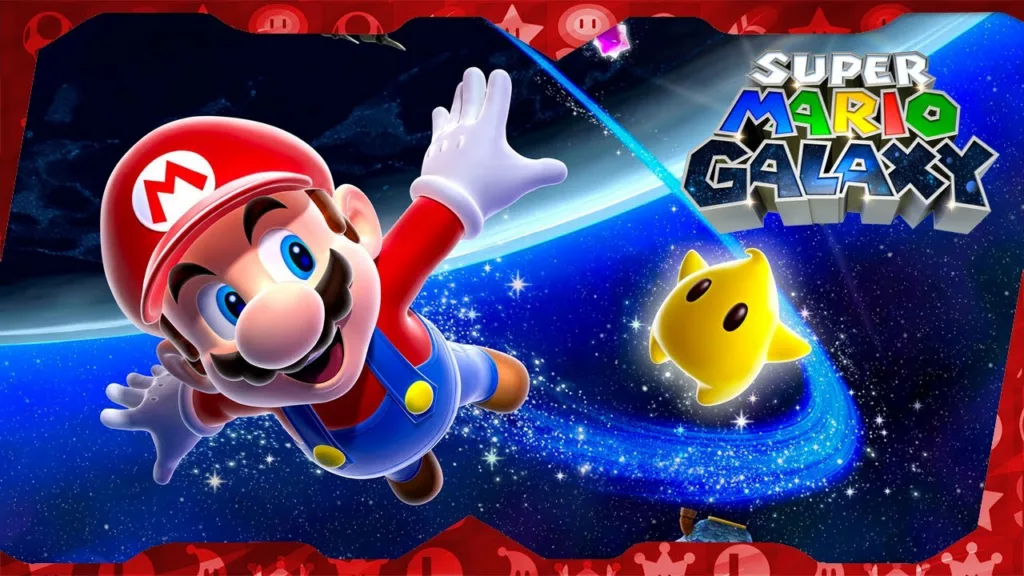 Despite Super Mario Galaxy 2's vast improvements, it didn't quite manage to surpass the original installment, which was released on November 16, 2007, exclusively for the Wii. Boasting a Metacritic score of 97, the first 3D Mario game on the Wii left an indelible mark on the gaming industry.
The game's groundbreaking control mechanics, a pioneering feature of the Wii, revolutionized the gaming experience and played a significant role in integrating video games into mainstream culture. For the first time, the titular plumber, Mario, ventured into the vastness of space. Each level is a unique planet, and the implementation of gravity mechanics offers an innovative gameplay twist that has delighted players worldwide.
Given its impressive reception and high rating, it comes as no surprise that Super Mario Galaxy has cemented its place in Metacritic's hall of fame.
Soulcalibur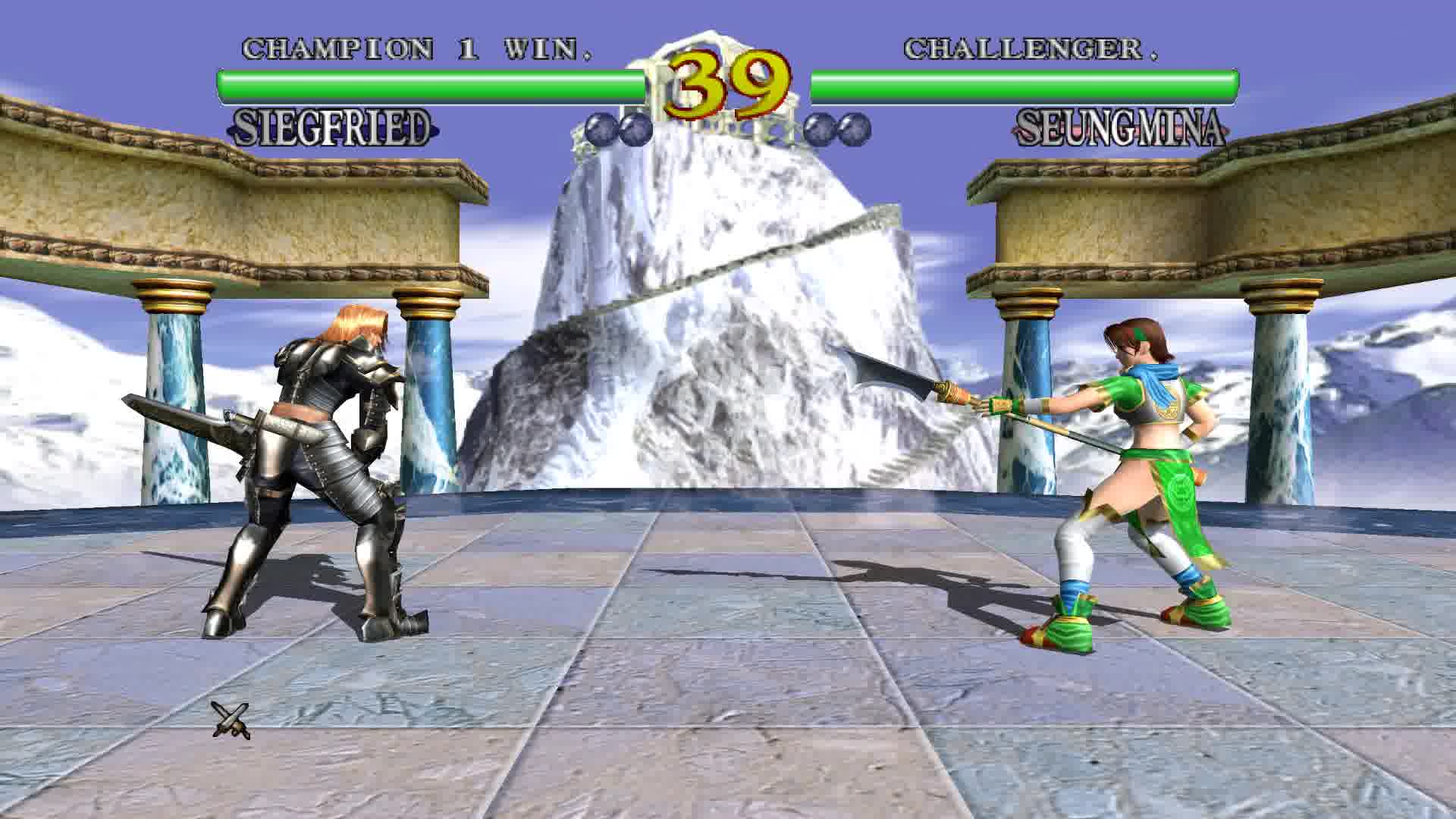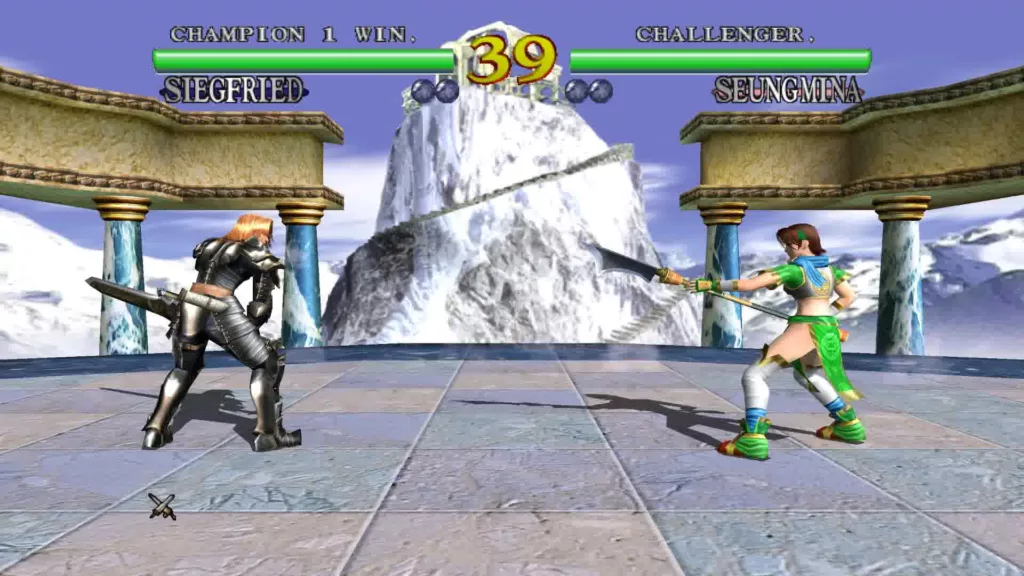 Debuting on December 1, 1999, for Sega's Dreamcast, Soulcalibur, the initial installment of Bandai Namco's beat 'em up series, secured a formidable Metacritic score of 98. The game is widely regarded as one of the finest titles available on the Dreamcast.
Soulcalibur introduced a game-changing feature to the world of 3D beat 'em up games: the Eight-Way Run controls. Prior to this, players could only maneuver characters forwards, backwards, and sideways. Soulcalibur broke the mold by allowing players to guide their characters in any direction dictated by the joystick. This unprecedented level of precision opened the door to a wider range of strategic possibilities, enhancing the overall gaming experience.
Furthermore, the game was lauded for the variety of facial expressions displayed by characters, a feature that was groundbreaking for its time. This level of detail added a new layer of immersion, further setting Soulcalibur apart from its competitors.
Grand Theft Auto 4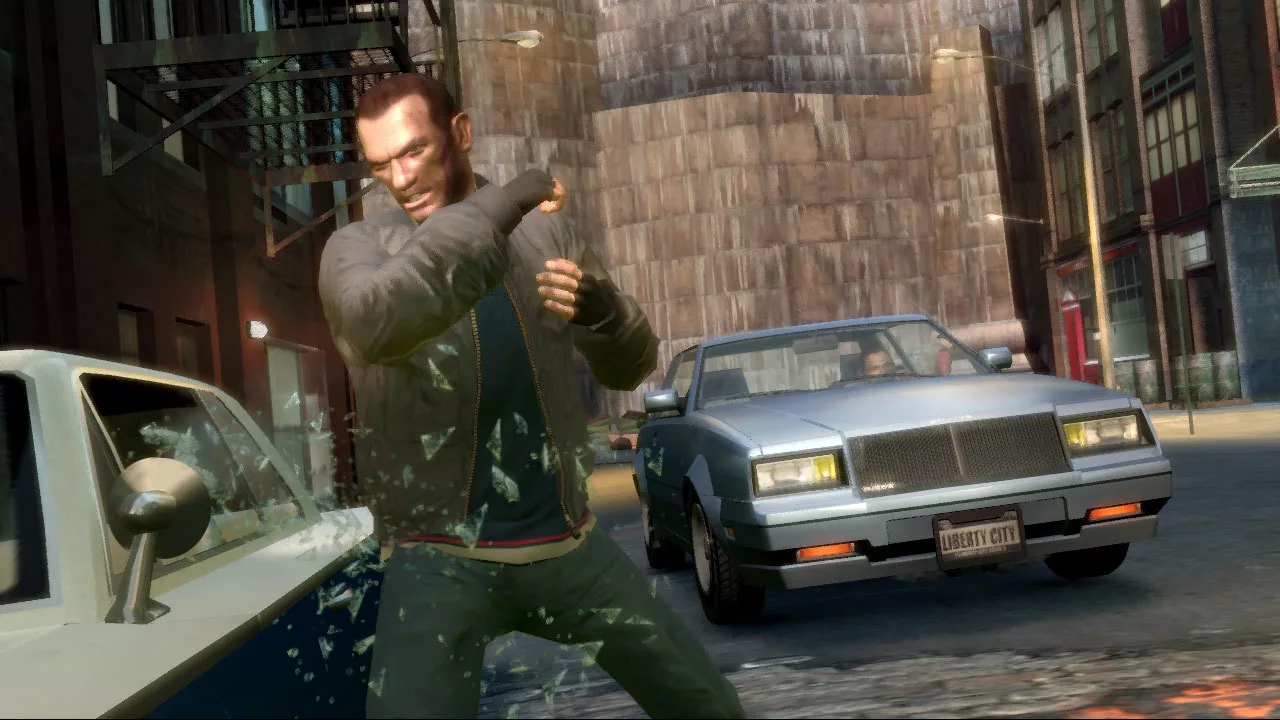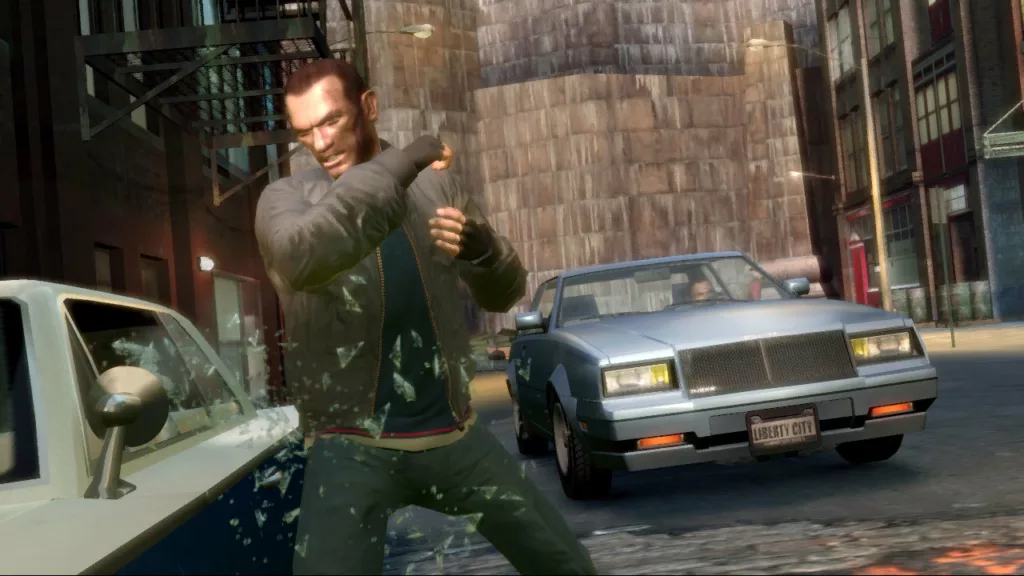 Unveiled on April 29, 2008 for platforms including PS3, Xbox 360, Xbox One, and PC, Grand Theft Auto 4, a sensational open-world shooter, boasts an enviable Metacritic score of 98. Every era and each generation of gamers has its crowning jewel, a singular game that stands the test of time, a game destined to be remembered and revered in generations to come. Grand Theft Auto 4 is just such a gem.
The game's compelling narrative revolves around Nico Bellic, an immigrant with Serbian roots, who arrives in Liberty City to carve out a new life. Bellic, a character possessing several rough edges, emerges as an intriguing protagonist in this grand gangster saga.
The game's world design is a testament to the unmatched expertise of Rockstar Games, with the developers demonstrating a painstaking attention to detail to recreate an almost exact replica of New York City. With more than 100 hours of gameplay, there remains much to explore in the expansive world. The quirky characters, a myriad of side activities, brilliantly written dialogues, and expertly crafted cutscenes all contribute to a game that overflows with genius and wild creativity. Grand Theft Auto 4 immerses players in an unprecedented and mesmerizing atmosphere that is both grim and captivating.
Tony Hawk's Pro Skater 2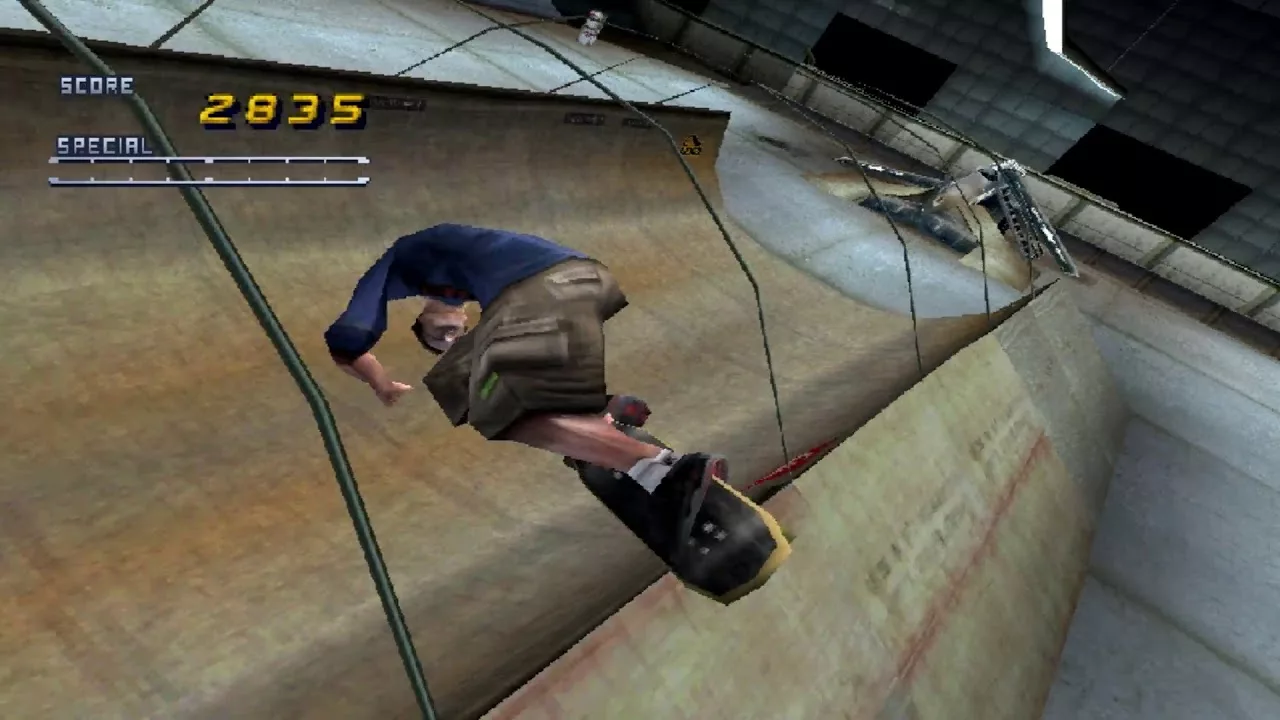 Launched on September 29, 2000 for an array of platforms including PlayStation, Xbox, Dreamcast, N64, GameBoy Color, GameBoy Advance, and PC, Tony Hawk's Pro Skater 2, a sports simulation game, received a notable Metacritic score of 98. This sequel took the skateboarding genre, which the original game had essentially created, and propelled it into the mainstream.
While the first installment focused on efficiently navigating levels for maximum points, the sequel introduced open, non-linear levels brimming with secrets and ripe for exploration. Accompanied by an impactful soundtrack featuring artists like Papa Roach and Rage Against the Machine, the game resonates with authentic skater vibes.
Legend of Zelda: Ocarina of Time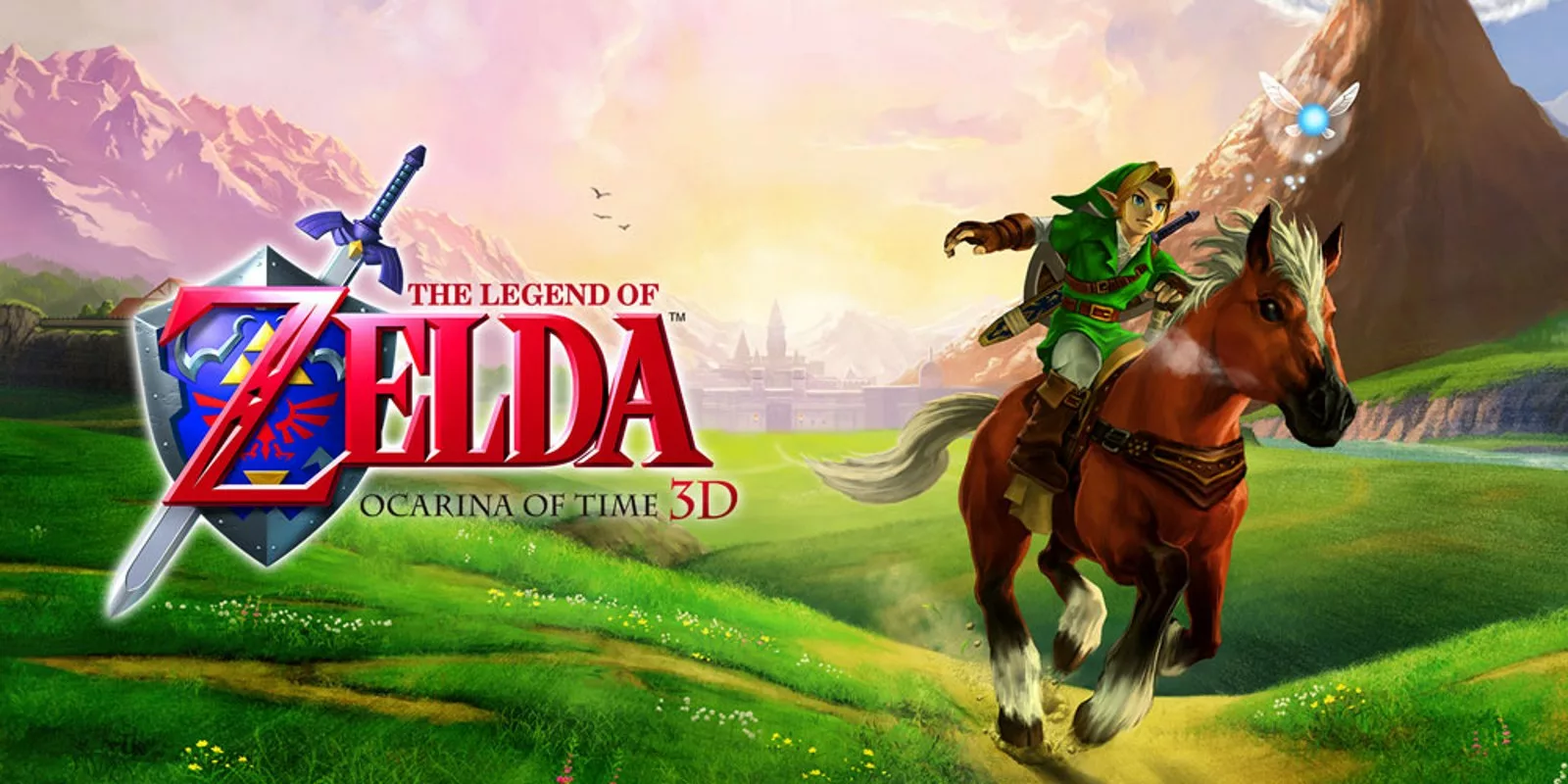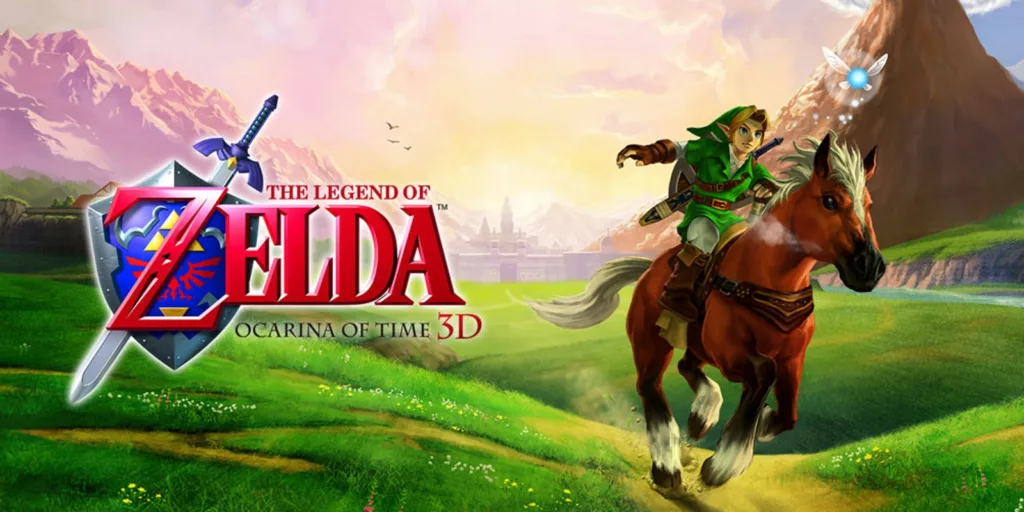 First released on December 11, 1998, for the N64 platform, The Legend of Zelda: Ocarina of Time, an action-adventure classic, holds an unparalleled Metacritic score of 99. Despite outstanding games and gripping narratives created by Rare, Rockstar Games, Neversoft, and Activision, the golden crown of game development is unquestionably held by Nintendo.
With Ocarina of Time, the Japanese publisher outdid itself, creating a title that has secured a rightful place at the top of the all-time greatest games list. It's not just the exquisite graphics and engaging gameplay that make this game memorable, but also the soul-stirring soundtrack by composer Koji Kondo, whose music significantly enhances the gameplay experience. Such is the timeless magic of Ocarina of Time that even the more recent installments in the franchise, such as Breath of the Wild, can't quite compare to its outstanding achievements.