Arizona Sunshine 2, a highly anticipated sequel in the realm of virtual reality gaming, has finally broken its silence, revealing not just its release date but also thrilling us with a fresh gameplay and story trailer.
This game has been a flagship in the VR world, and it seems like the sequel is all set to uphold and possibly surpass that legacy. What's even more exciting is that it's making its way to a variety of VR platforms, all within this year.
The release is just a few weeks away, but in the meantime, VR enthusiasts have a plethora of options to explore, including the best VR games currently available on PC. For those who have recently got their hands on a Meta Quest 3, there's a curated list of the best games for that platform as well.
Release Date and Platforms
Mark your calendars for Thursday, December 7, 2023, because that's when Arizona Sunshine 2 is set to hit the shelves. It will be available on Meta Quest, PSVR2, and Steam VR platforms, with pre-orders already up and running.
Despite the game having gone under the radar for a while after its initial reveal, the developers have managed to stick to their 2023 release target, much to the delight of the gaming community.
This release timing places Arizona Sunshine 2 in the same launch window as Asgard's Wrath 2, ensuring that VR enthusiasts, and particularly Meta Quest 3 owners, have a thrilling holiday season ahead.
Pricing and Editions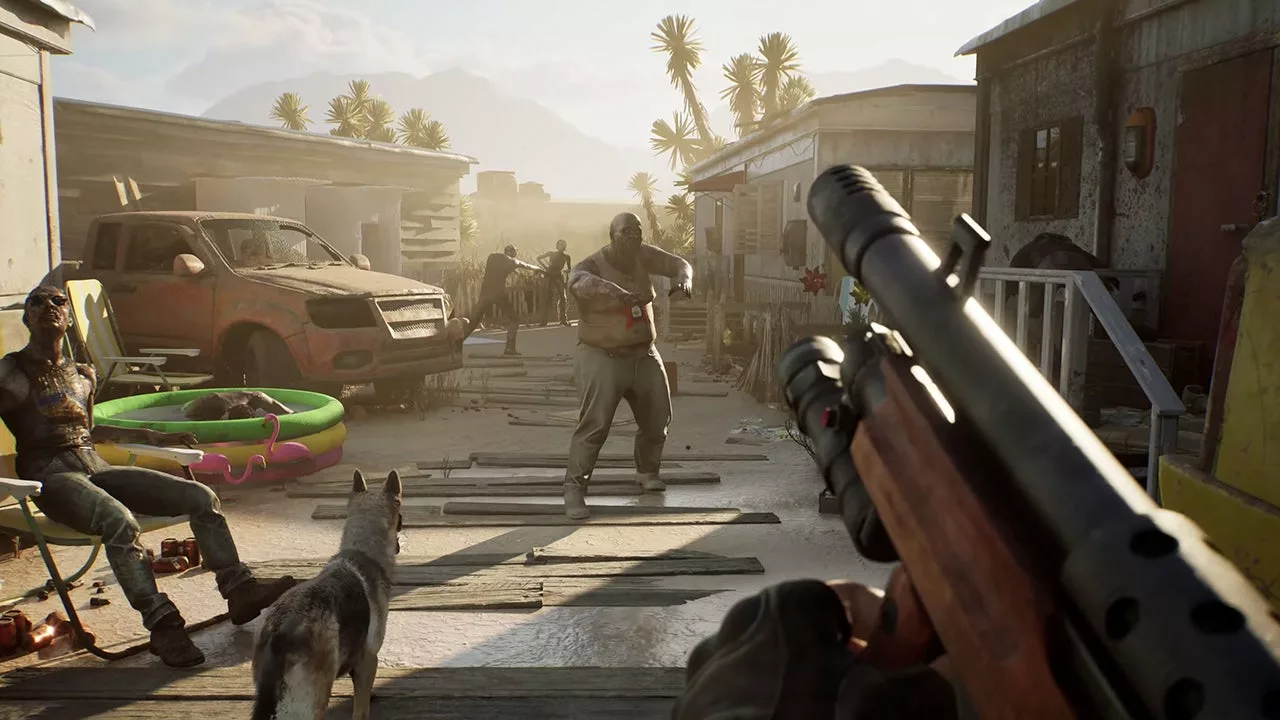 Gamers will have two editions to choose from at launch: the standard edition and the deluxe edition. The standard edition is priced at $49.99 / £49.99, while the deluxe edition will set you back $59.99 / £59.99. Pre-ordering either version comes with its own set of perks.
For those opting for the standard edition, they will receive a Biker Bark Vest, Worker Watch, and Ducky Weapon Charm. Deluxe edition pre-orders, on the other hand, come with additional goodies including the Freddy Hands Skin, Doggy Weapon Charm, and the Undead Buddy, which transforms your canine companion into a formidable ally against the undead.
For those looking to make the most out of their Arizona Sunshine 2 experience, it might be worthwhile to check out the best VR headsets available in 2023, ensuring you're fully equipped for the immersive adventure that awaits.