In a strategic move, Epic Games, renowned for the creation of Fortnite, has introduced the 'Now on Epic' program. This initiative is designed to encourage game developers and publishers to revive and re-release their older games on the Epic Games Store, strengthening its position in the gaming industry.
This program, as outlined in a recent blog post, has two primary objectives: making it easier for users of the Epic Games Store to discover and enjoy classic games from the back catalog, and positioning Epic Games Store as a more robust contender against the well-established Steam platform.
The main enticement for developers and publishers is the potential to substantially increase their net revenue, allowing them to elevate their earnings from 88% to a remarkable 100% for eligible back catalog games that they choose to offer on the Epic Games Store.
Games that qualify for the 'Now on Epic' program will benefit from this revenue boost for the first six months after their re-release on the platform. Subsequently, the revenue split reverts to the standard 88% for developers and 12% for the Epic Games Store.
To participate in the 'Now on Epic' program, game developers must commit to bringing at least three of their games to the Epic Games Store before the deadline of October 31, 2023.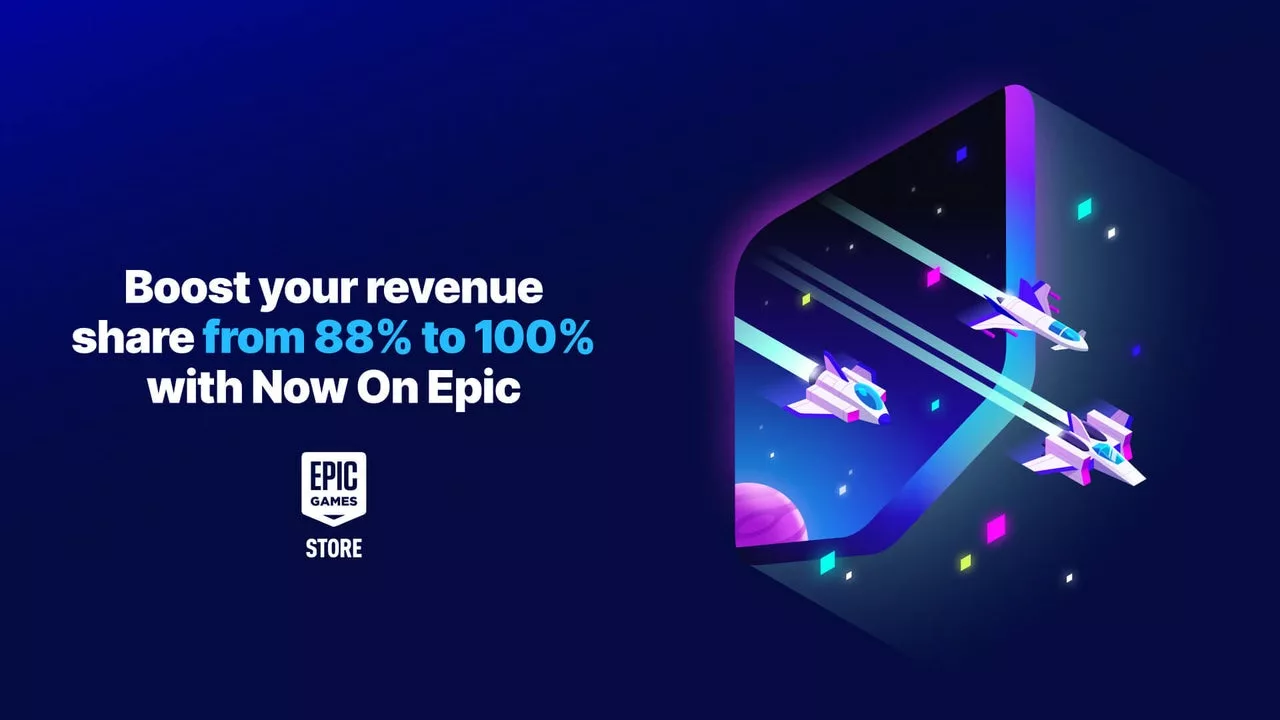 These games should currently be available on another third-party PC store or included in a third-party subscription service, like Xbox Game Pass or PlayStation Plus. If developers lack three games meeting these criteria, they must relocate all previously released games that align with the program's guidelines.
Developers opting for a delayed entry into the 'Now on Epic' program have until December 31, 2024, to make their decision. When they choose to join, all qualifying games must be available on the Epic Games Store by June 30, 2025.
The Epic Games Store was first introduced in 2018 and rapidly expanded its library through generous incentives and exclusive deals with developers. However, it faced significant competition from Steam, which remained the preferred platform for gamers, despite its own set of issues.
The launch of 'Now on Epic' follows a recent round of layoffs at the company, during which approximately 830 employees, constituting about 16% of the workforce, were let go. This action was taken despite the continued success of Fortnite. The layoffs impacted various divisions, including Mediatonic, the studio behind the popular game Fall Guys.
Epic Games' CEO, Tim Sweeney, explained the need for these layoffs in a note to employees, expressing the company's investment in the future and its ambitious plans for Fortnite as a metaverse-inspired ecosystem for creators. He acknowledged that the scale of spending exceeded earnings, making the layoffs an unfortunate but necessary step.