"Super Crazy Rhythm Castle," developed by Second Impact Games and presented by Konami, is the latest addition to the Nintendo Switch eShop, available from November 14th. This game stands out in the rhythm game genre with its unique setting—a castle filled with a variety of rhythm-based challenges and oddities.
The game's central setting is a mysterious castle, which not only houses a plethora of rhythm games but also features a bizarre array of elements. Players encounter giant hands that obstruct their view, bean-throwing challenges, and even a musical aubergine (or eggplant, as some may call it).
Moreover, the game surprises players with unconventional characters like meat-made gingerbread men. This level of eccentricity adds to the game's appeal, making it more than just a typical rhythm game.
Gameplay Features and Soundtrack
"Super Crazy Rhythm Castle" offers an experience that combines absurdity and rhythm. The player embarks on an adventure to defeat King Ferdinand, the ruler of the castle, by completing his eccentric challenges.
These include engaging with a giant eggplant DJ and covering meat people in gravy, all while maintaining rhythm. The soundtrack is a notable highlight, featuring over 30 tracks, including rock, hip-hop, dubstep, and iconic KONAMI tracks from series like Castlevania, Gradius, and Beatmania.
Co-op Mode and Multitasking Challenges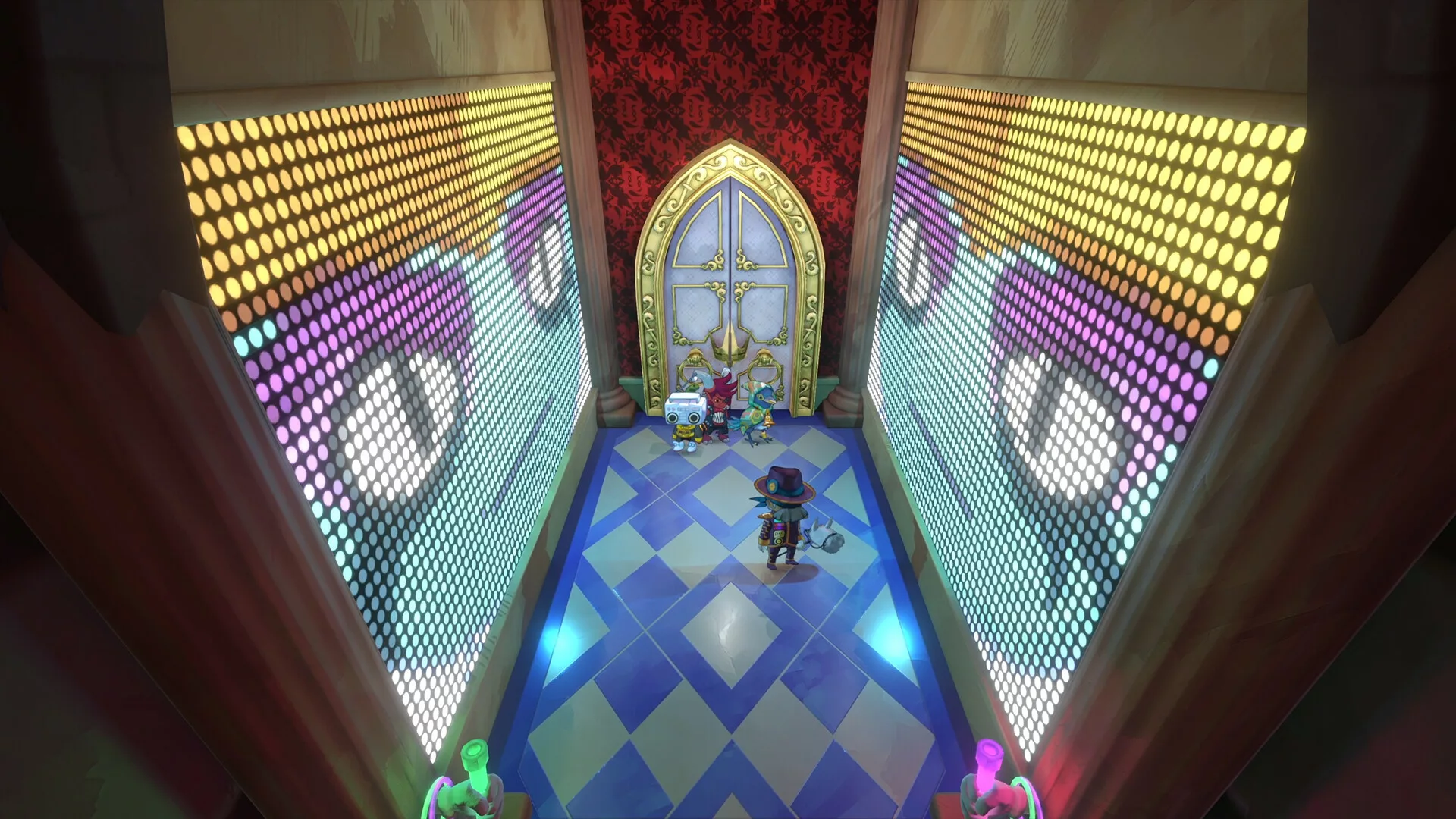 The game introduces a cooperative gameplay mode that promises chaos and accessibility for all players, regardless of their rhythm game expertise. Players can choose between three-button or four-button modes or even opt to focus solely on the game's puzzles.
This flexibility allows for a shared, fun experience among friends or solo players. In addition to keeping up with the music, players must multitask, juggling musical tasks with puzzle-solving and action elements to progress through the levels.
For those aiming for perfection, "Super Crazy Rhythm Castle" includes a feature to replay all songs in the Music Lab, focusing solely on the rhythm aspect without additional gameplay distractions. The game is priced at £34.99 / $39.99, making it a substantial new offering on the Switch eShop.
Get the Beat with 'Headbangers: Rhythm Royale': Are you ready for a musical battle like no other? Find out in our detailed analysis of Headbangers: Rhythm Royale, where rhythm and strategy collide in an exciting multiplayer experience.