There is a lot of momentum in the Google Messenger merry-go-round again, but this time they are actually going to lose some messengers and put their successors in place.
Now, for what feels like the tenth time, Google has announced the imminent end of Google Hangouts, which is to be replaced by the not-so-fresh Google Chat. A schedule finally brings clarity.
Since the beginning of 2019, the end of Google Hangouts has been sealed. Already then, it was known that the messenger, which had already at that time its best times very far behind it, will be discontinued. In the following three years, Google had confirmed the end several times and constantly talked about "soon", but never pulled the plug. Now they seem to have made all the preparations to move the last remaining users to Google Chat.
With Google Hangouts being replaced by Google Chat, that is actually the main news. Now they published a schedule, which you can find below and which will probably be followed. Oddly enough, the Hangouts app talks about users switching to "Chat in GMail". We remember that Hangouts replaced "GMail Chat" many years ago. So the cycle is GMail Chat – > Hangouts -> Chat in GMail.
It is unclear how many users actually want to switch to this product, which sounds confusing just because of its name. Also how many users are still using Hangouts, which was supposed to be discontinued at the end of 2020, the end of 2021 and at some point in between?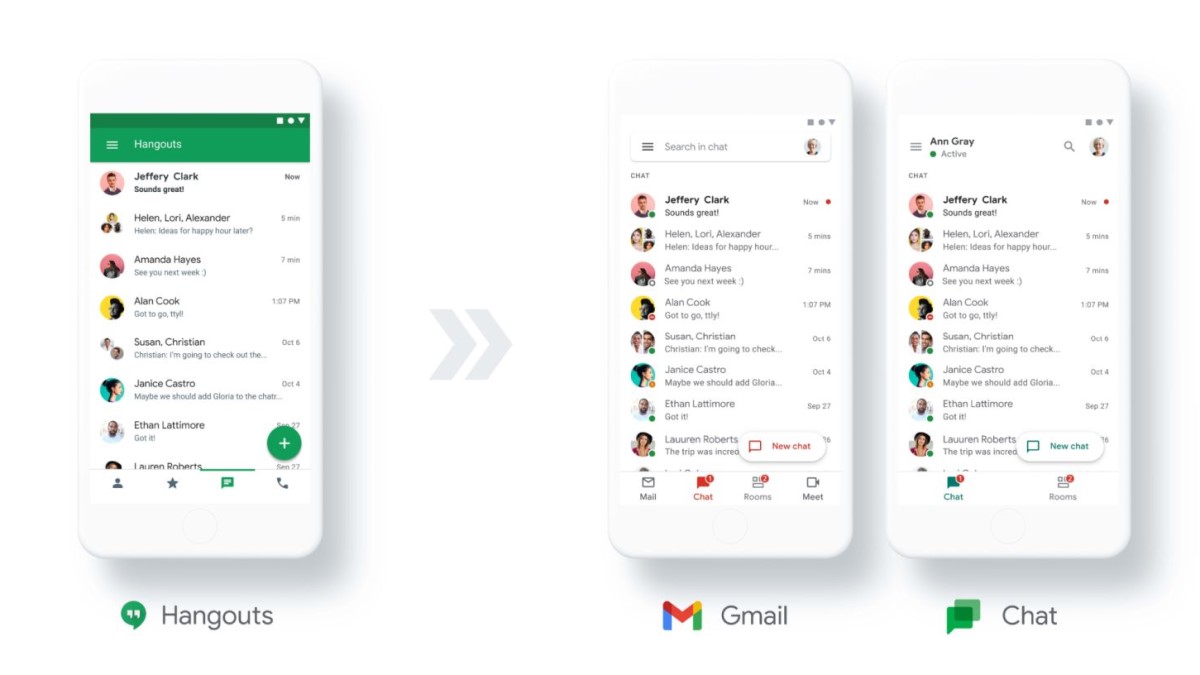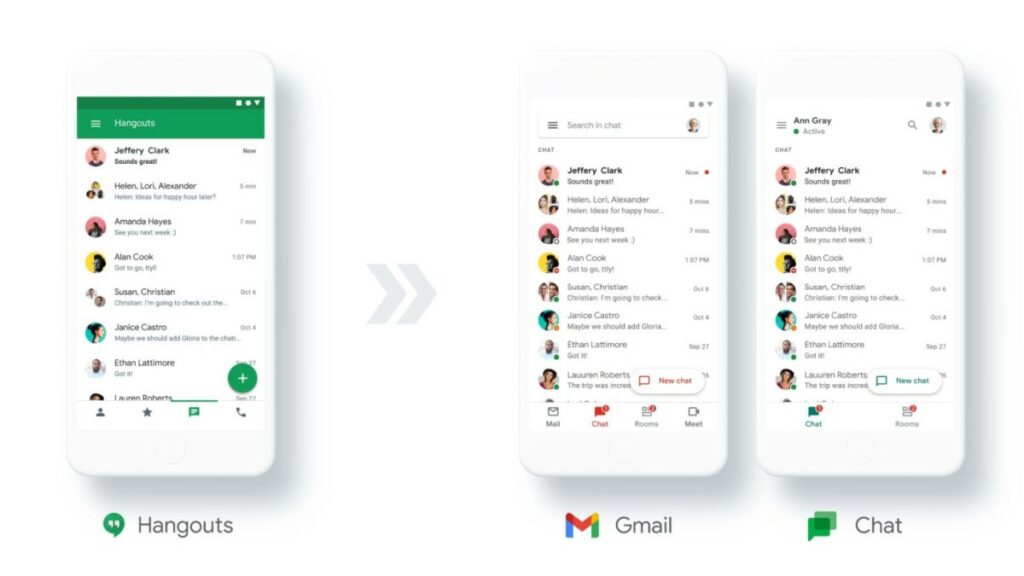 Google Hangouts retirement schedule
Beginning today, users of the Hangouts Android app will be notified that they must switch to Google Chat or Chat in GMail. It appears that continued use of Hangouts will not be possible.
Effective today, Hangouts Chrome extension users will be redirected to Google Chat or told to install the Chat PWA.
Users will be upgraded from Hangouts in GMail to Chat in GMail in July. Interfaces are similar and Chat is found in the same place, so the switch shouldn't be problematic.
The web version of Hangouts will be shut down in October 2022 and the users will be redirected to the Google Chat web version. It should continue to be usable until then and will only indicate that a change is imminent from September 2022.
It will be possible to download Hangouts data via Google Takeout until November 2022. But that won't really be necessary due to the automatic migration to Google Chat and the transfer of all conversations.
You might find it hard to believe, but after this transition is complete, Google is going to have order in its own Messenger cosmos. One has Google Meet for video calling and Google Chat for communication, and Google Messages for phone number-based communication.
This is not to say that the products will have many fans or be used outside of the business world, but if Google's Messenger portfolio needs one thing, it's several years of quiet without major rebuilds…