AMD has decided to revamp its own drivers for DirectX 11, and this has produced a big performance boost. An average of about 10 percent, and in some games one can expect up to 30 percent performance gain.
Incidentally, AMD boasts of its strict testing approach, where it uses 6,000 different hardware setups.
AMD has provided as many as 26 updates for its own WHQL drivers last year alone. However, the reds are not only focusing on the latest APIs, but also seeking to introduce optimizations for older ones, and the improvements made for DirectX 11 are a good example of this.
AMD is claiming that optimizations made for older DirectX 11 APIs have caused performance to increase by an average of 10 percent compared to drivers 22.5.2 from May and 22.3.1 from March.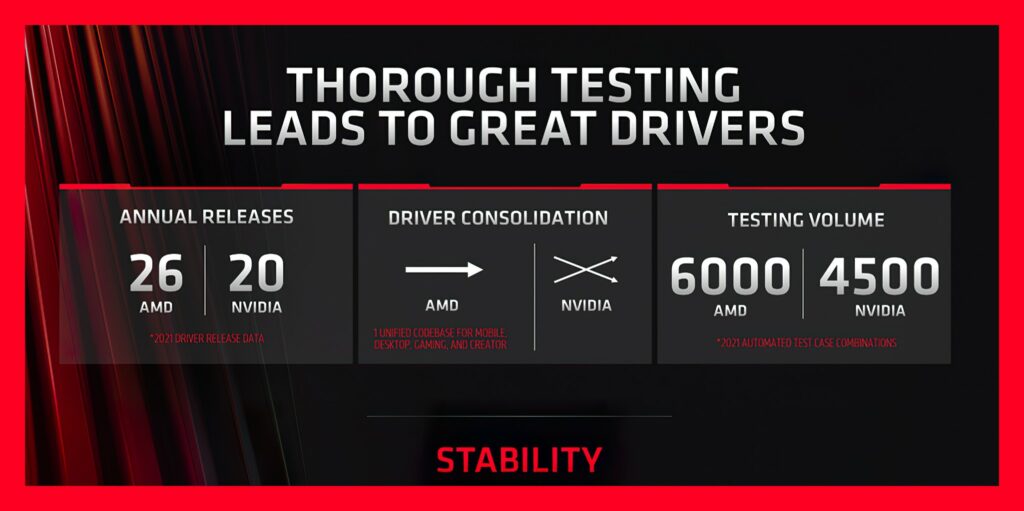 This is thus a noticeable jump. AMD says the Reds boast that in World of Warcraft: Shadowlands the performance increase goes up to 30 percent, and in Assassin's Creed Odyssey up to 28 percent.
AMD also boasts that it has used as many as 6,000 different hardware configurations to test the new drivers. This is done to make sure everything is in order and the software can be made available to everyone. This compares with Nvidia's use of about 4,500 configurations.