As promised, today CD Projekt Red conducted a stream showing the next-gen version of The Witcher 3, intended for PS5, Xbox Series X/S and "modern PCs." Finally, we got to see what kind of graphics the update will offer. We also got to know additional details.
This new version includes quite a few trafical and technical improvements, it also supports ray-tracing. Plus reduced loading times and an integrated array of mods developed by the fan community. There is also minor DLC inspired by the Netflix series.
A trailer for the refreshed edition follows below. A transcript of the entire presentation, on the other hand, can be watched on Twitch.
Developers addressed not only the visuals, they also prepared a lot of surprising changes relating to gameplay and convenience.
For example, gamers can choose a new mode for using characters, which doesn't require opening the wheel menu. There's also an option to hide all question marks on the map.
These are the most important new features in the next-gen update of The Witcher 3:
Ray-tracing support (also on consoles);

Improved textures for "almost everything," in 4K resolution. The game has been integrated with the HD Reworked Project mod for this purpose;

The new " ultra plus" setting on PC. It is not a so-called preset – some graphics options simply have a higher option than ultra. An example is the density of grass and the amount of detail;

A photo mode with different options known, for instance, for Cyberpunk 2077. It was one of the most anticipated features;

New cameras to choose from. For example, gamers can see Geralt closer or farther away than the default, with views selected separately for combat, walking and horseback exploration;

A new optional mode for using Characters. No need to invoke the circular selection menu, only hold down a special button that makes other buttons already responsible for using a specific Character;

A new optional walking mode on the controller. The default is to hold down A or X to run. Now you will be able to simply swing the analog harder;

Option to scale subtitles;

The ability to enable pausing during movie interludes;

New map filter, which removes question marks from the map;

Fixes to tasks that have remained flawed over the years;

An option to hide the interface and bring it up with a single button.
On the PS5 and Xbox Series X we'll get two modes: performance and quality. Performance refers to 60 frames per second, though Series S owners will play only at 30 FPS.
PlayStation 5 also couldn't miss haptic vibration support and adaptive triggers. We will feel the vibrations during sword fighting, amongst other things.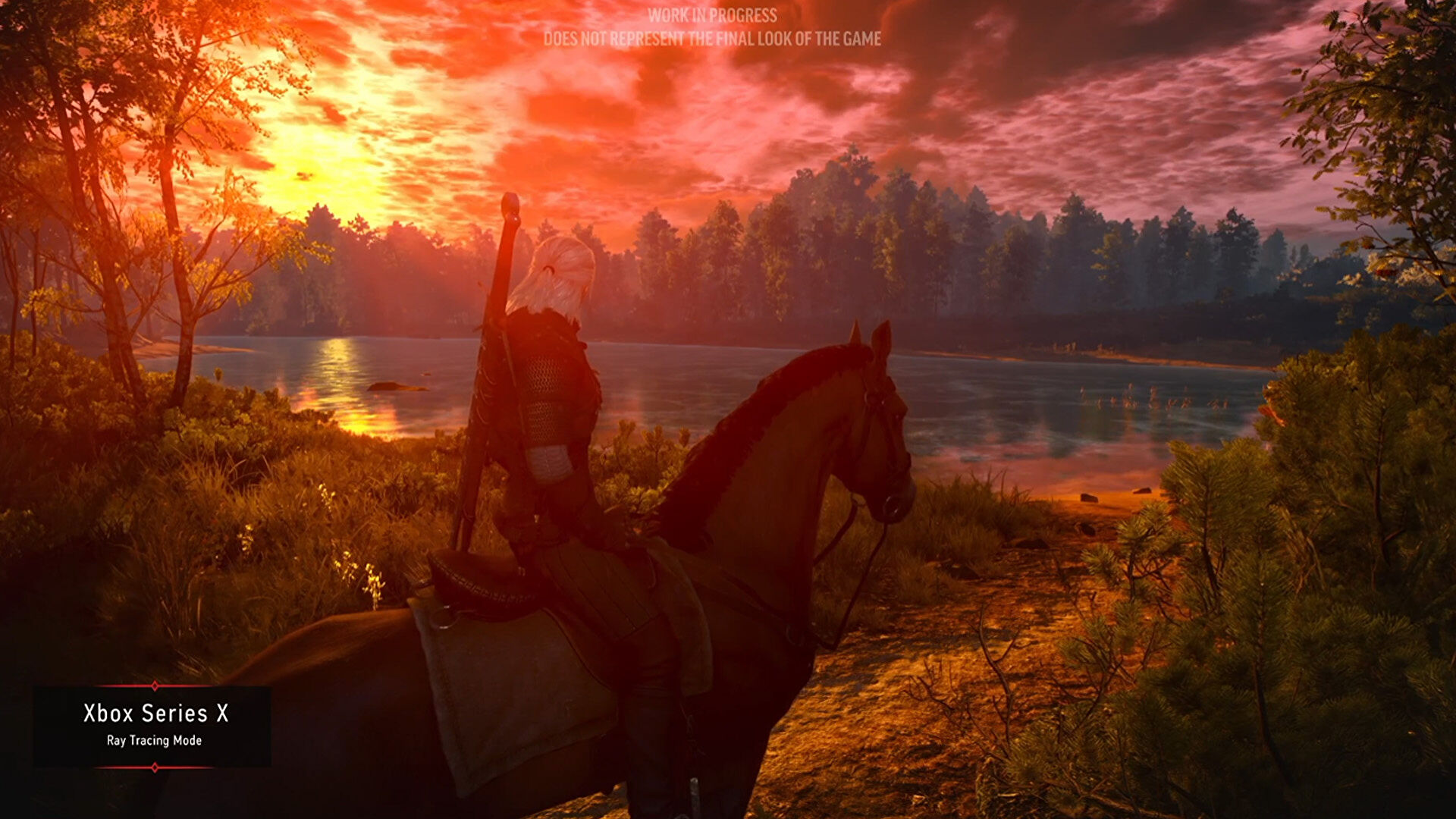 As announced, DLC related to Netflix was also prepared. It's not just a new sword and armor, however: in order to better integrate these items into the story, there will be an entirely new quest in the game.
For its purposes, voice actors have even been invited to collaborate again. Gamers can also change Jasper's appearance to that of an actor known from the series.
This update will be free for all Witcher 3 owners, and there will also be a version of the game devoted to the new generation – The Witcher 3: Wild Hunt – Complete Edition.
This release includes all upgrades, the free DLC and major add-ons (Hearts of Stone and Blood and Wine).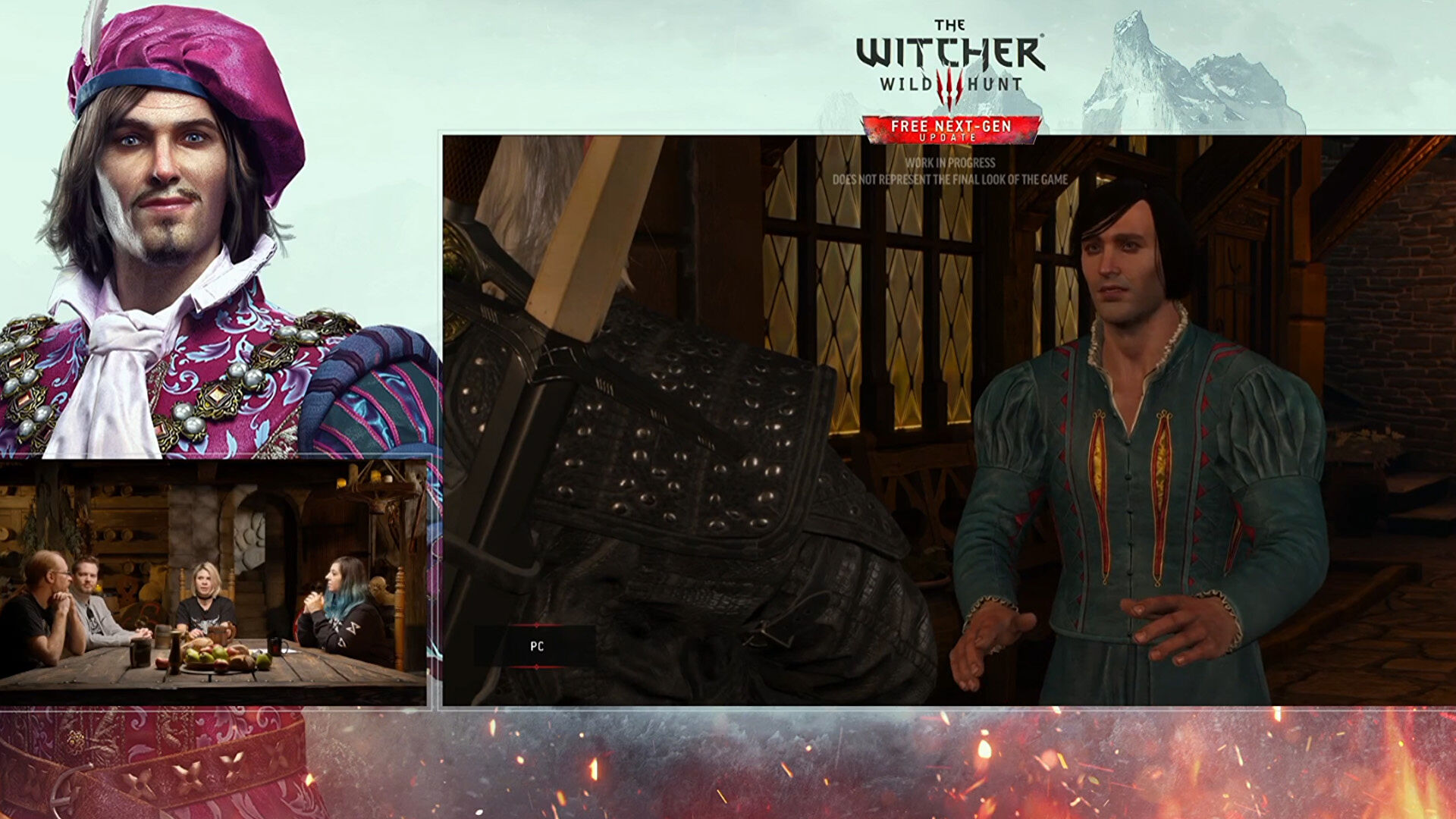 Next-gen version of The Witcher 3 will be released on all platforms before Christmas, on December 14. Developers have taken care of the so-called cross-progression, so you will be able to transfer saves from any platform to the new one.