PlayStation VR2 is due very soon and Sony has already prepared its game line-up. Nevertheless, there are some titles that will be added to the list, including two Mosses that were previously offered on the first PS VR!
The first PlayStation headset was nevertheless home to a few gems: you can easily mention the two Mosses, which were originally exclusives before going elsewhere.
They are adventure and action games developed by Polyarc, which take place in a fantasy and medieval world… in which you play as a little mouse.
Therefore, being no higher than a thumb, you can explore dungeons, castles and lawns, holding a sword, full of bravery: the journeys have been more than successful since both Moss and its sequel, Moss: Book II received high ratings in reviews.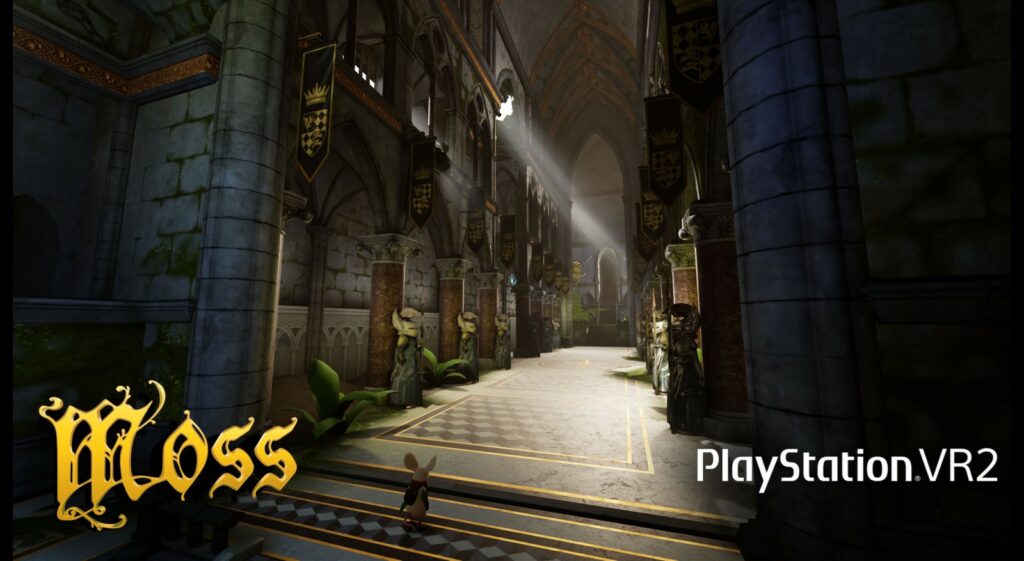 The good news of the day is that both these games will be available on the PlayStation VR2 and this has been confirmed by the development studio.
PlayStation VR2 may be loaded with cool technology, but some people will argue that its main shortcoming is the lack of backwards compatibility with the first PlayStation VR games.
For this reason, developers are required to port their own games to PlayStation 5 if they wish, and this is what Polyarc is doing with the two Mosses.
This means we'll have support for the new PS VR2 controllers (which is a game-changer compared to the PlayStation Move), including all the haptic feedback and eye tracking.
The developers aren't sitting on their laurels, taking advantage of the power of the PlayStation 5 to simply make the game look better and finer, complete with big lighting effects. There will also be a 4K / 90 FPS combo.
Meanwhile, the titles will be available on February 22, 2023, which is the same day that PS VR2 is launched. This means that these are games in the line-up and even if they are not new, they will be among the most interesting offerings on that day.