Who would have thought that Fortnite would undergo such a transformation after switching to Unreal Engine 5.1? It's as if the game has been given a new lease on life, and boy, does it look good! I mean, have you seen those Nanite geometry and Lumen lighting effects? It's like a whole new world has been opened up to us!
But wait, there's more! This is just the tip of the iceberg, my friends. As more developers jump on the Unreal Engine 5 bandwagon, we can expect even more mind-blowing changes and improvements in the world of gaming. And the best part? Even smaller projects will get a chance to up their game (pun intended) thanks to the attractive licensing conditions offered by the creators of the engine.
So get ready, folks. The future of gaming is looking brighter than ever, and we're all in for a treat. Who knows what other surprises and innovations await us in the gaming world? One thing's for sure: we're excited to find out! The following are of the best Unreal Engine that are on their way and we can't wait to play them. Stay tuned.
12- Off The Grid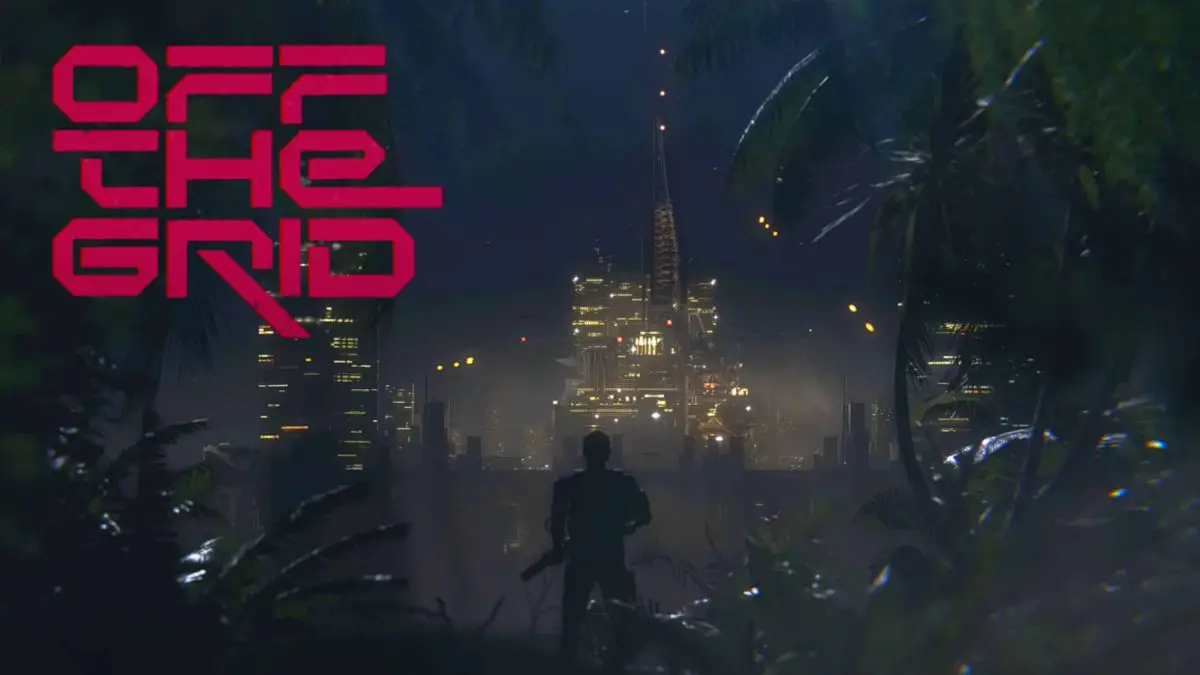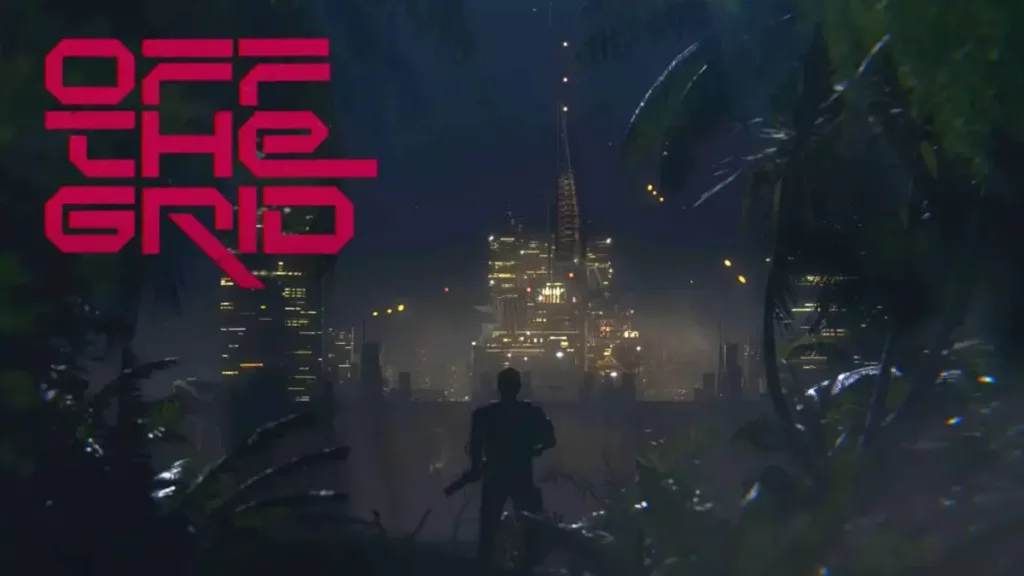 Are you ready for a new Battle Royale shooter to hit the scene? Well, hold on to your hats because Gunzilla Games is about to release their latest creation, Off the Grid, which is based on the cutting-edge Unreal Engine 5.
But hold up, this isn't just another run-of-the-mill shooter. Gunzilla is aiming to take the genre to a whole new level with some exciting and innovative ideas. They're not just copying what other games are doing, oh no, they're bringing some fresh new concepts to the table.
What's one of these game-changing ideas, you may ask? Well, Off the Grid promises to have a clear plot motif, set in a futuristic cyberpunk world. So, not only will you be blasting your enemies away, but you'll also be fully immersed in a thrilling and immersive storyline.
Now, we know what you're thinking, "But wait, how do we know Gunzilla will deliver on their promises?" And we hear you, dear reader. Unfortunately, all we have to go on right now are some pre-rendered teasers. But hey, let's give them the benefit of the doubt and hope that their gameplay lives up to the hype.
So, get ready to dive headfirst into the cyberpunk world of Off the Grid, where the stakes are high, the action is intense, and the storyline is just as captivating as the gameplay itself. Are you ready to take on the challenge? We know we are!
11- The Day Before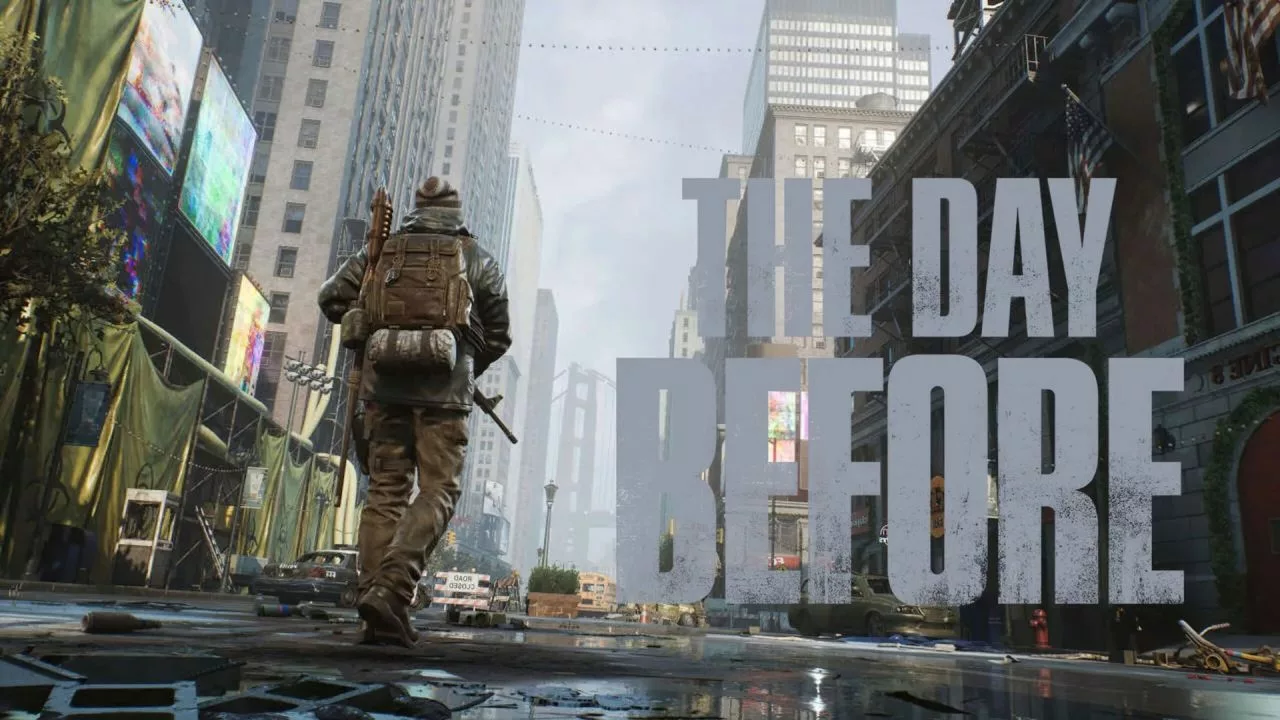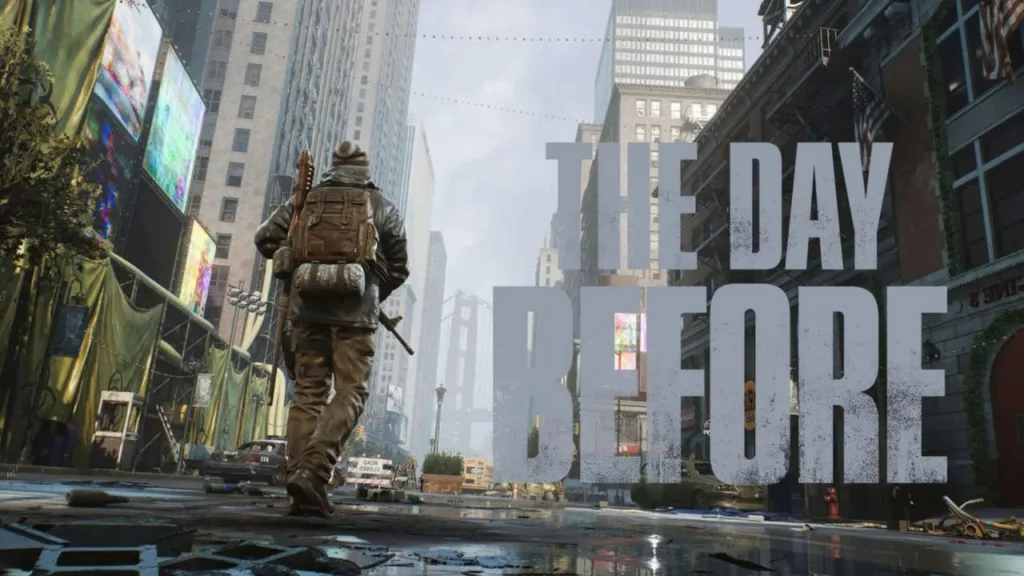 Hey there, fellow gamers! Get ready for an apocalyptic adventure with The Day Before – a zombie-infested open-world game that'll leave you on the edge of your seat! Developed by Fntastic, this survival horror title was originally slated for release in 2022, but alas, the developers had to push it back to March 2023 to make the shift to Unreal Engine 5. However, the wait is not over yet as another delay has been announced, and the game is now scheduled to be released in November of the same year.
Now, don't let that dampen your excitement because The Day Before is worth the wait! Yes, the game has stirred up some controversy, but hey, what's an apocalypse without some drama, am I right? Despite the criticism, most gamers are eagerly anticipating the release, and we can't blame them. The Day Before promises to be a thrilling experience, and if it hits its latest deadline, it'll be one of the first open-world games to use Unreal Engine 5!
But let's be real, a game's success can't solely rely on its engine, it's all about the gameplay, storyline, and overall experience. We're hoping that The Day Before delivers on all fronts, but only time will tell. Until then, let's keep our fingers crossed and prepare for the ultimate zombie apocalypse adventure!
10- STALKER 2: Heart of Chornobyl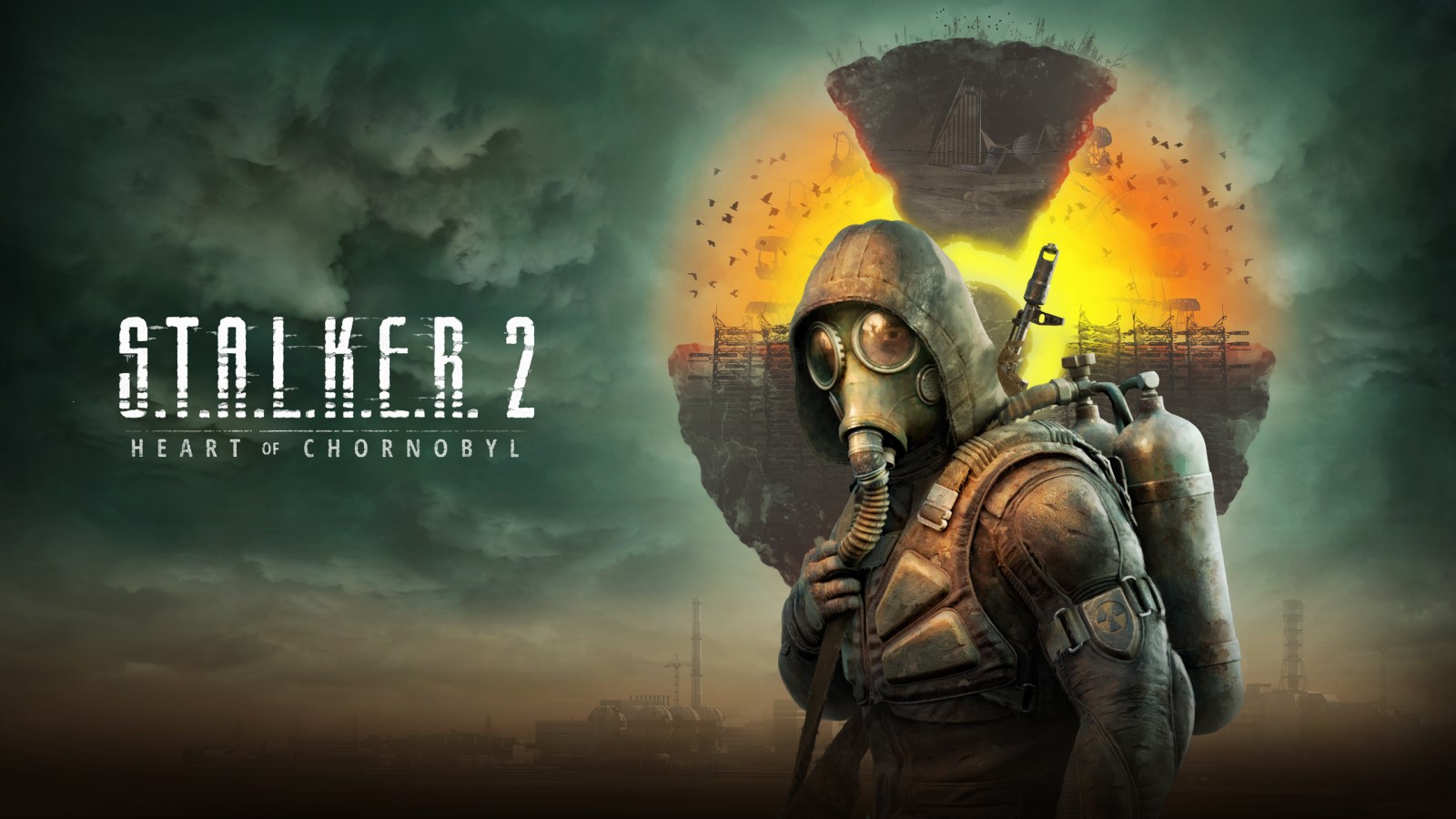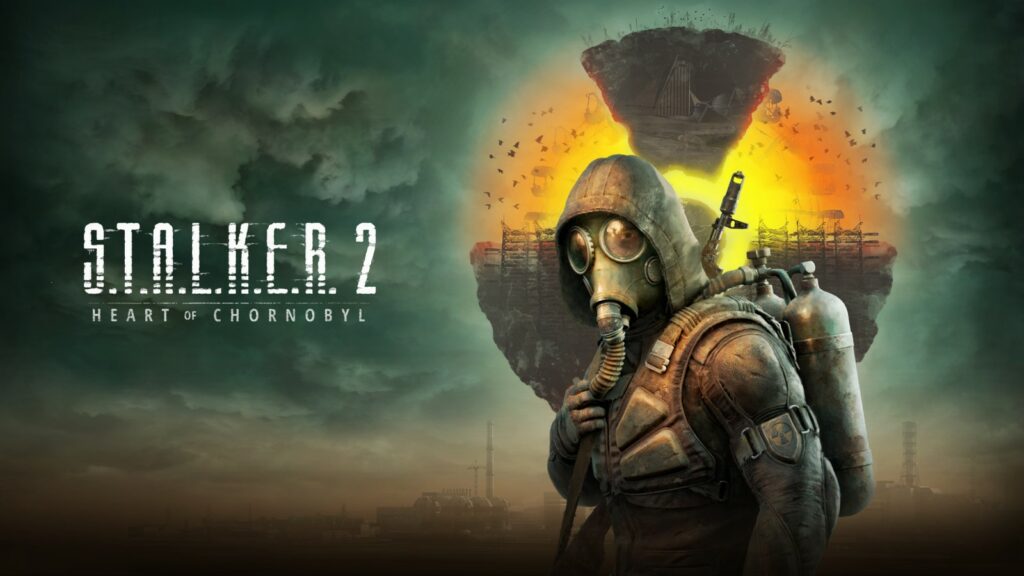 Do you know how the development of STALKER 2 began on Unreal Engine 4? Well, get this: the team at GDC Game World decided to switch things up and move to the latest technology around 2021. That's right, they wanted to take things to the next level and make STALKER 2 even more mind-blowing than before!
But wait, it gets even better. Epic Games, the masterminds behind Unreal Engine, are heavily involved in the creation of STALKER 2. They're not just sitting back and letting GDC Game World do their thing, oh no. They want to make sure that STALKER 2 becomes the ultimate demonstration of Unreal Engine 5's capabilities. And you know what that means? Stunning graphics, immersive gameplay, and a gaming experience that will blow your mind!
Epic Games is so invested in this project that they've been showing off shots from Heart of Chornobyl in their promotional materials. And if that's not enough, they've even been providing consultations and technical support to the Ukrainian team. It's like the ultimate gaming dream team, working together to bring us something truly epic.
So there you have it, folks. STALKER 2 is going to be one heck of a game, and with the involvement of Epic Games, we can expect nothing but the best. Are you ready to step into the Zone and experience the power of Unreal Engine 5? We sure are!
9- ARK 2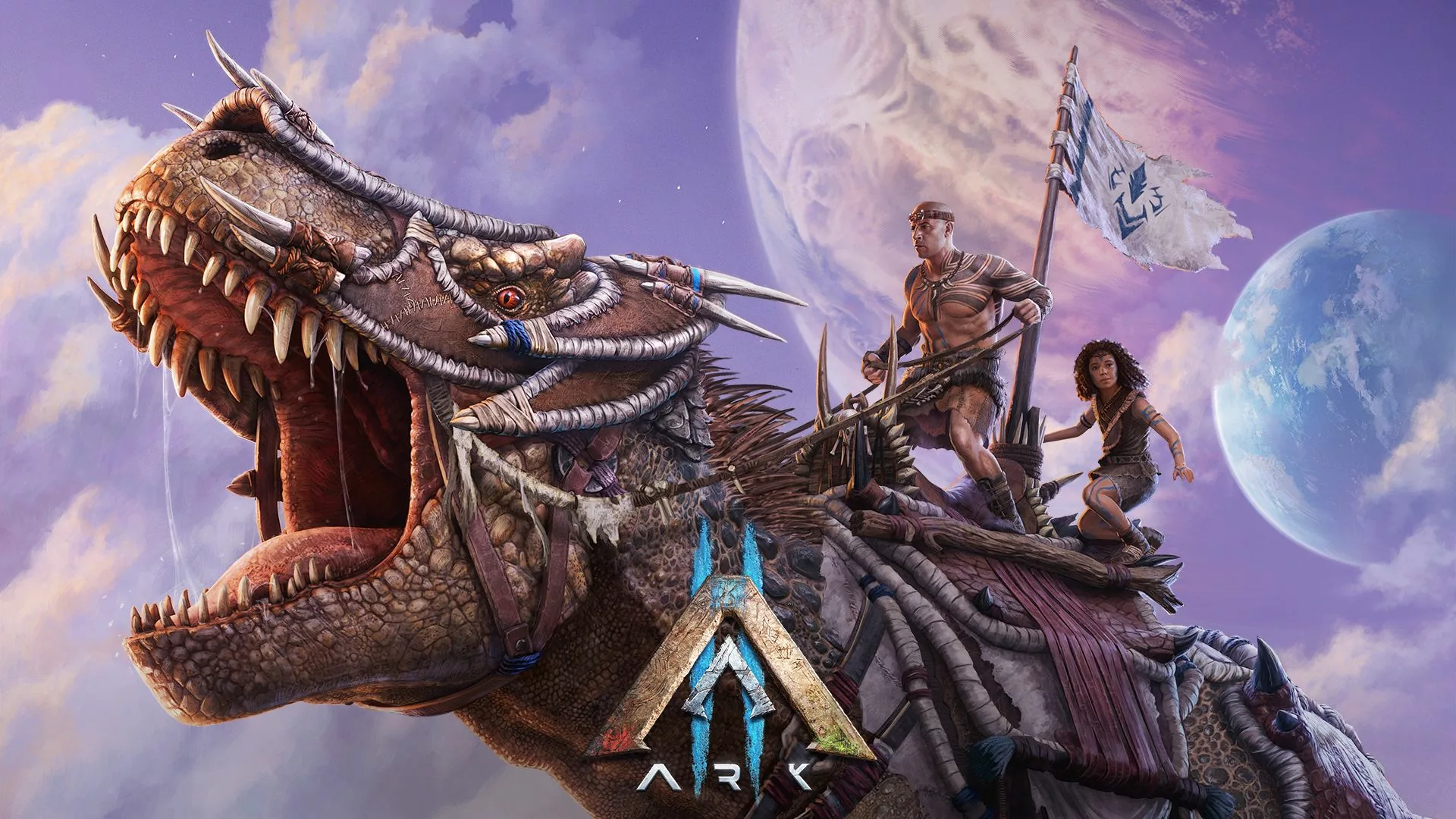 Have you heard about ARK? You know, that game that had a rough start and had a not-so-great conversion to Switch? Yeah, I know, it left a bit of a sour taste in some people's mouths. But don't let that scare you away from this epic online project just yet! With current-gen consoles, ARK is now running like a dream, and we're super excited about the upcoming release of its sequel.
We don't have too much information on ARK 2 just yet, but what we do know is enough to get us hyped up. It's going to be running on Unreal Engine 5, which means it's going to be smoother than ever before, and we can't wait to see the stunning graphics that come with it. And when can we expect to get our hands on this masterpiece, you ask? The big premiere is happening in 2023!
So, mark your calendars and get ready to dive back into the world of ARK with a fresh dose of optimism. Don't let its past troubles hold you back from experiencing the awesomeness that awaits in ARK 2!
8- Star Wars Jedi: Survivor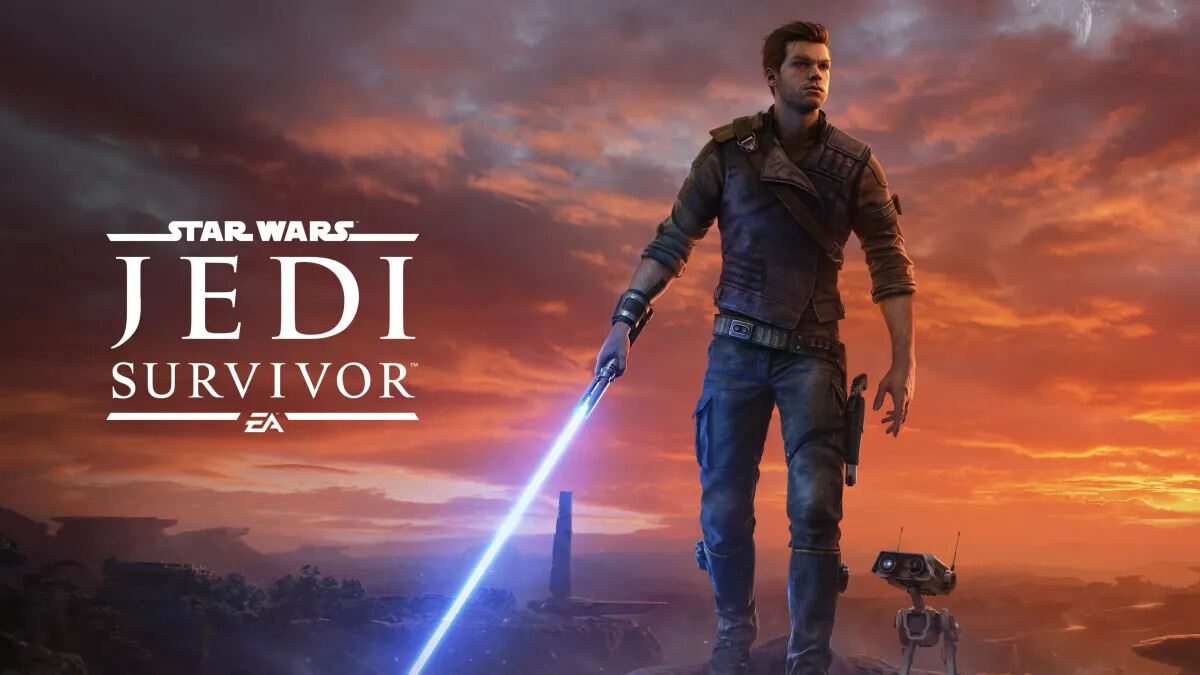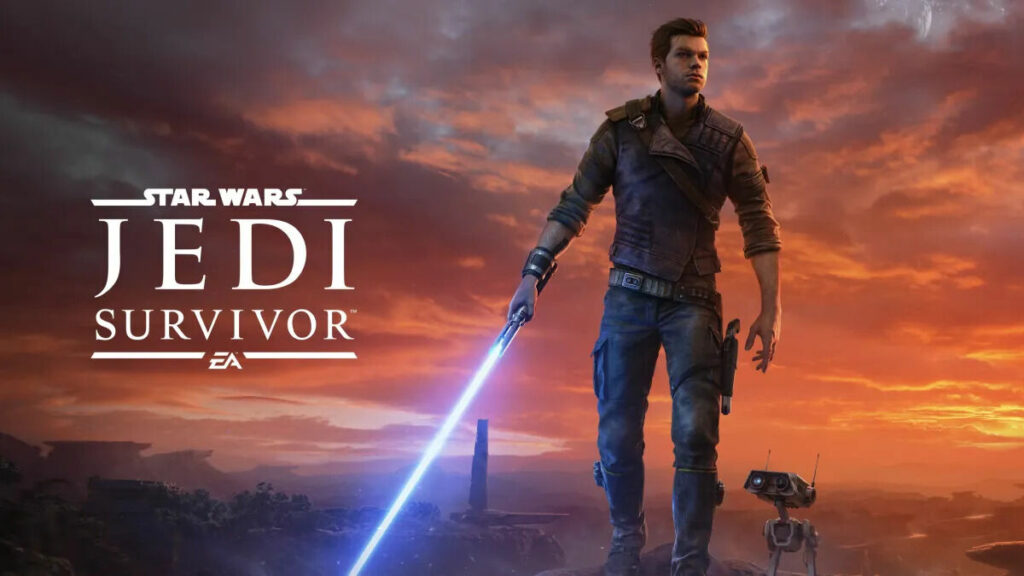 Attention all Star Wars fans! Brace yourselves because we're only a few short weeks away from the launch of the game we've all been waiting for: Star Wars Jedi: Survivor! That's right, our wait is almost over thanks to the incredibly talented team at Respawn who brought us the heart-stopping Titanfall 2.
Mark your calendars, folks! The game is set to hit stores on March 17th, so make sure you've got your snacks, comfy clothes, and of course, your trusty lightsabers ready to go. And let's be honest, who among us isn't counting down the days until we can finally get our hands on this bad boy?
The best part? The latest trailer has given us a sneak peek at some of the gameplay and it looks absolutely out of this world! We're talking stunning visuals, intense action, and a level of immersion that would make even Yoda himself feel like he's right there in the thick of things.
So, what do we know about the game so far? Well, for starters, it's confirmed that Respawn has pulled out all the stops and is using the state-of-the-art Unreal Engine 5 to bring us an experience that's truly out of this galaxy. And if Respawn's track record is anything to go by, we can expect nothing but the best of the best.
7- Senua's Saga: Hellblade II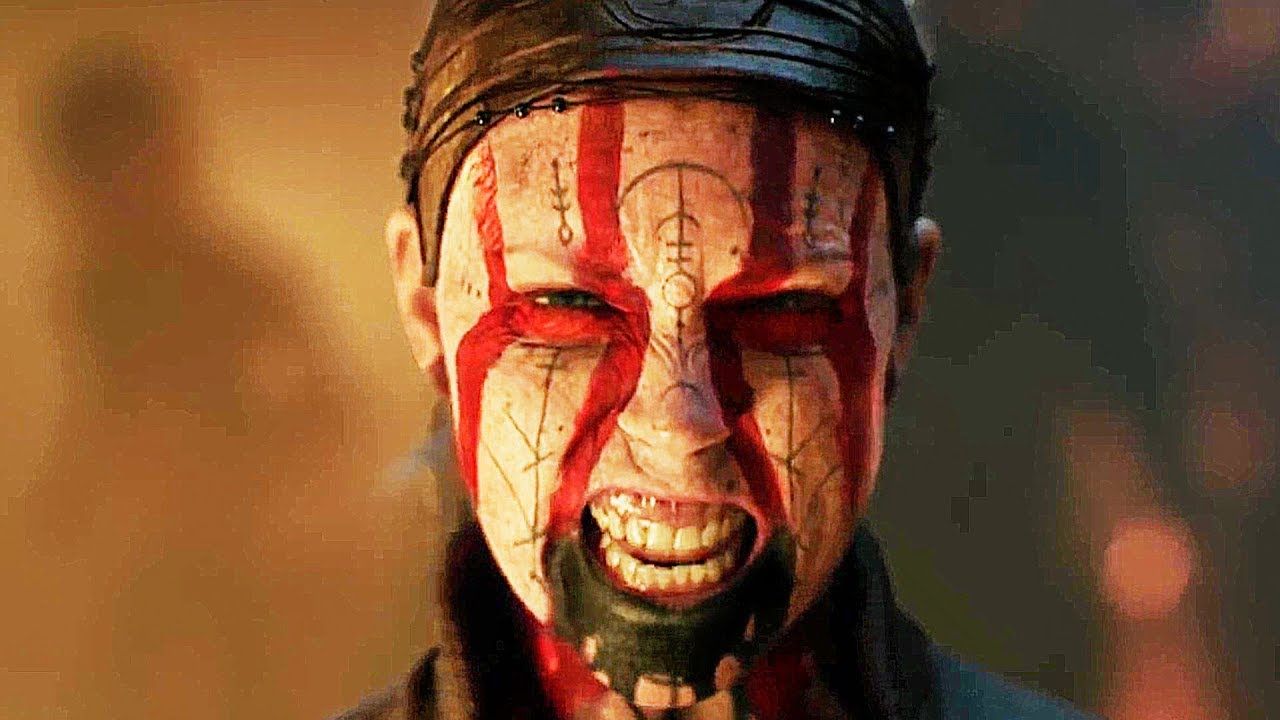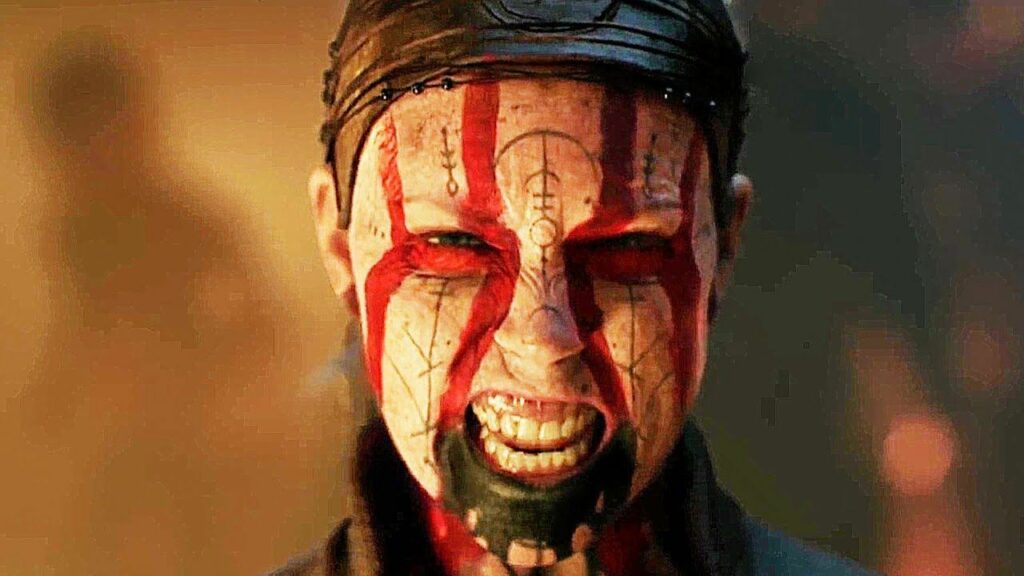 Ladies and gentlemen, brace yourselves for an epic sequel that will take your breath away! Get ready to witness the stunning return of one of the most visually breathtaking experiences of the previous generation – Senua's Saga: Hellblade II – now exclusively available on XSX and PC.
Hold on to your hats because the team at Ninja Theory has pulled out all the stops to bring you the latest technologies offered by Unreal Engine 5. This means that Senua's struggles will be even more intense and immersive than ever before! With graphics so beautiful, it's as if you're standing right in the midst of the action.
But that's not all, folks! The veterans from Ninja Theory are back and they're bringing their A-game with them. Expect nothing less than strong gameplay and loads of interesting logical challenges that will keep you on your toes from start to finish.
So, buckle up and prepare to embark on an unforgettable journey with Senua as she continues her quest through the depths of hell. With a team like this behind her, there's no doubt that she'll face her challenges head-on and come out victorious. Are you ready to join her on this epic adventure? We sure are!
6- Redfall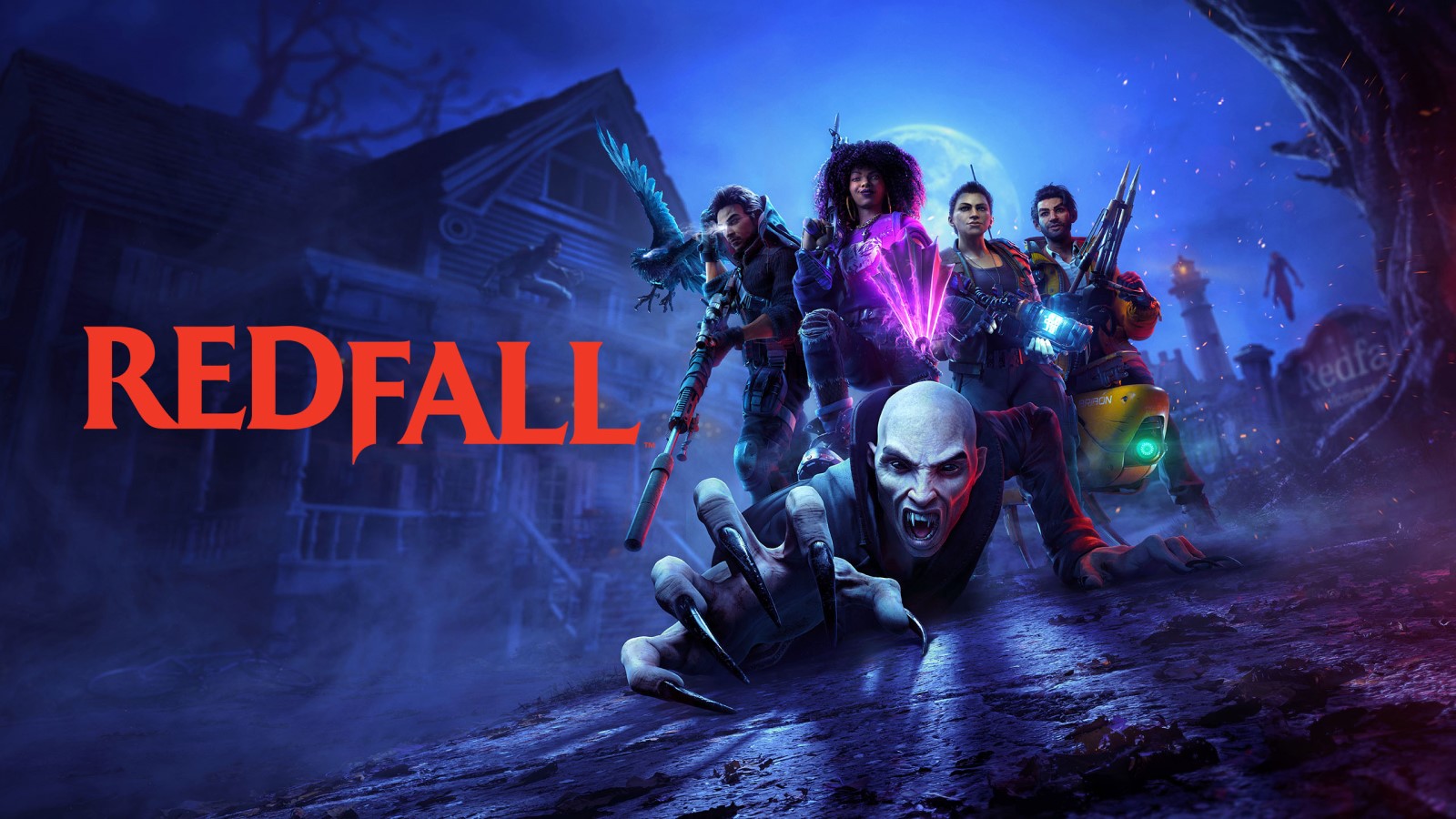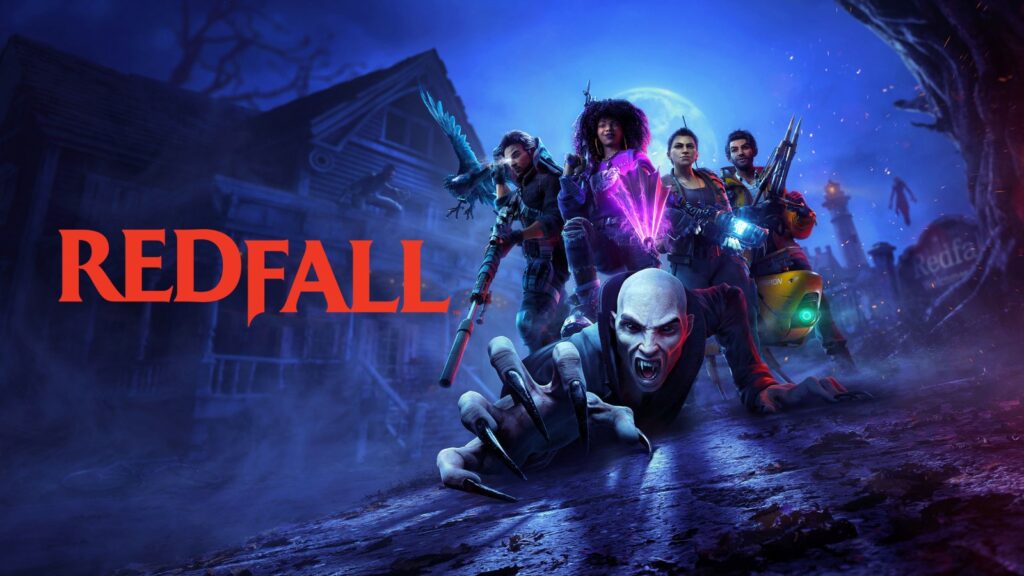 Xbox Game Pass is bringing us a new game that is sure to be a feast for the eyes! Redfall is the latest creation from the talented team at Arkane studios, who you may know from their hits Dishonored and Deathloop. But this time, they're turning up the heat by adding a vampire twist to their latest first-person shooter.
And let me tell you, the graphics are bloody amazing! The game utilizes the latest Unreal Engine 5 technology, including the Lumen lighting system and Nanite geometry rendering, to create a world that is both immersive and stunning. With Redfall taking place mostly at night, you'll be treated to some truly mesmerizing lighting effects, including soft glows and realistic flashlight beams that will make you feel like you're right there with the characters.
But the real star of the show here are the vampires themselves. These bloodsuckers are sure to make the Resident Evil brand proud, with their terrifyingly realistic design and animations. And with the developers making full use of the Lumen technology, the dynamic shading on these creatures is enough to make your skin crawl.
5- Black Myth Wukong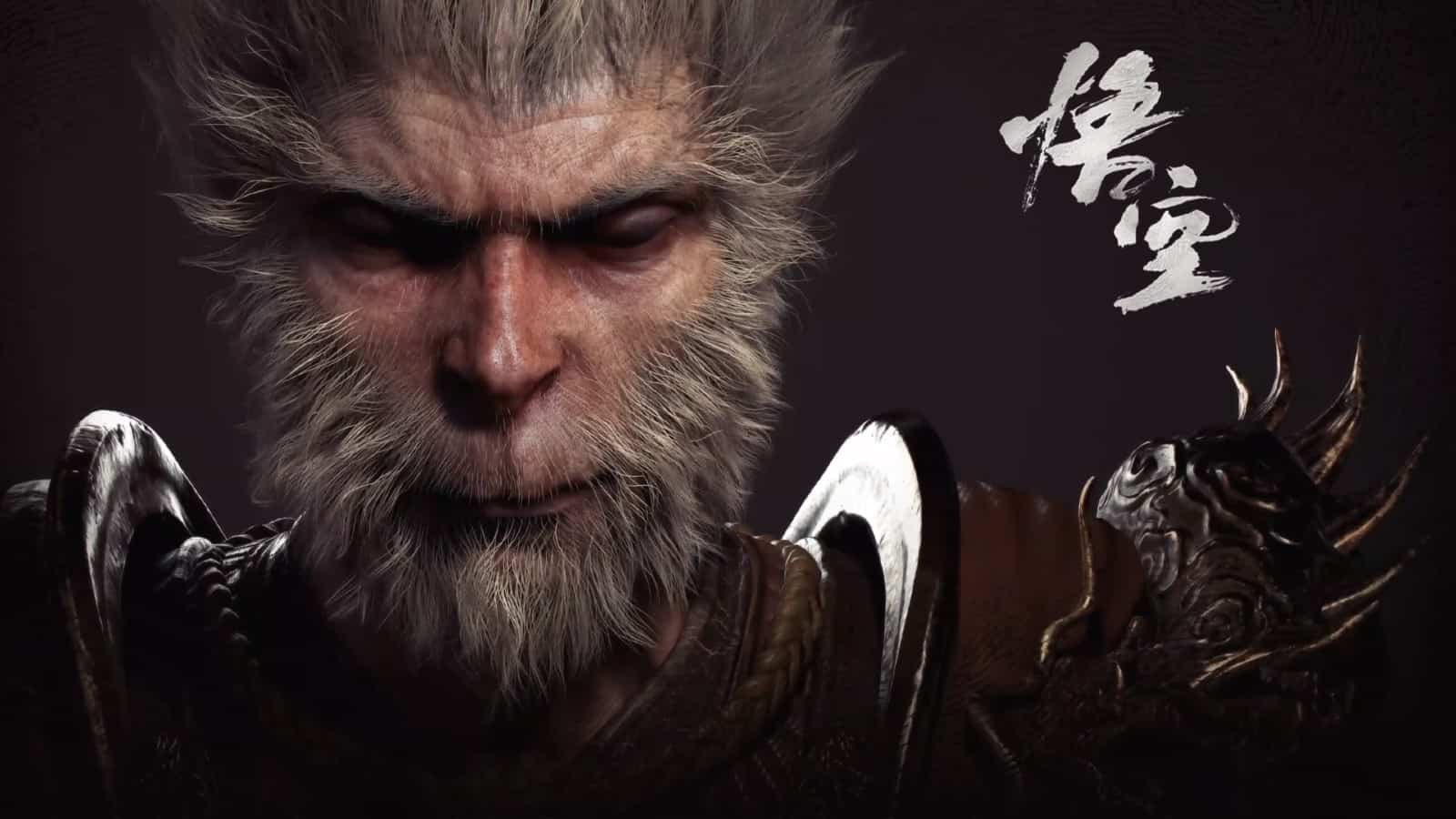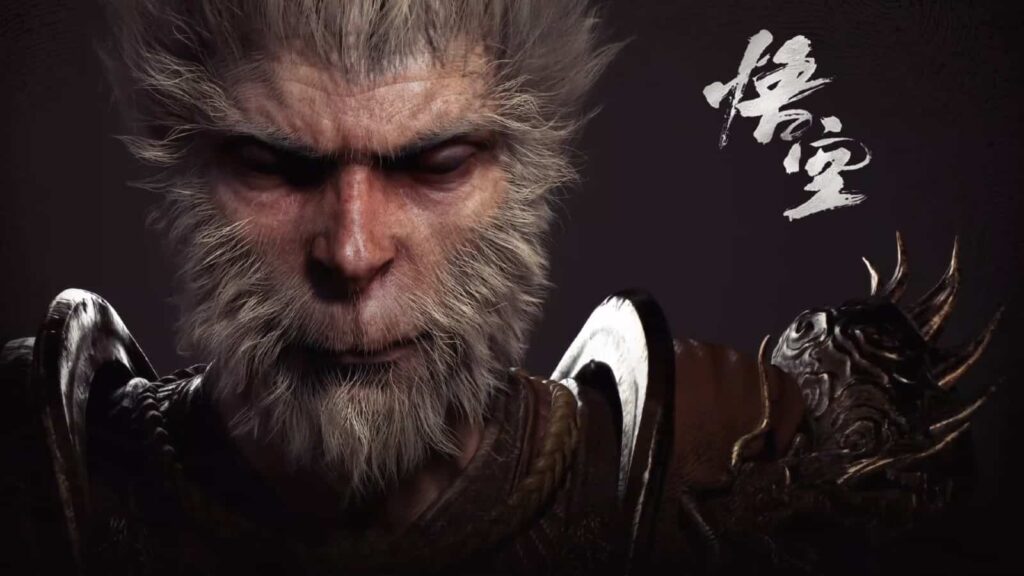 Have you heard about Black Myth: Wukong? It's got gamers all over the world buzzing with excitement and anticipation! But here's the thing – we don't quite know what to expect just yet. Some folks are wondering if it's just a little "technical demo" that the developers whipped up in 3-4 hours. Others are hoping it's a full-blown AAA title that they can sink their teeth into for hours on end. Unfortunately, we're all in the dark on this one because the Chinese Game Science studio behind it is a bit of a mystery.
But let me tell you, the gameplay that's been revealed so far looks absolutely amazing. They're really taking advantage of the Unreal Engine 5 capabilities and it shows. The adaptation of the famous story about the "monkey king" looks like it's going to be an absolute visual treat.
Of course, the big question on everyone's mind is whether or not the gameplay will live up to the hype. We'll just have to wait and see, as the release date isn't until 2032! Yep, you read that right, we've got a bit of a wait on our hands.
But in the meantime, we can all speculate and dream about what this game might be like. Will it be an epic adventure that we'll never forget? Or will it be a disappointment that we'll quickly forget? Only time will tell, my friends. So let's sit back, relax, and enjoy the ride – the journey towards Black Myth: Wukong is going to be a wild one!
4- The First Descendant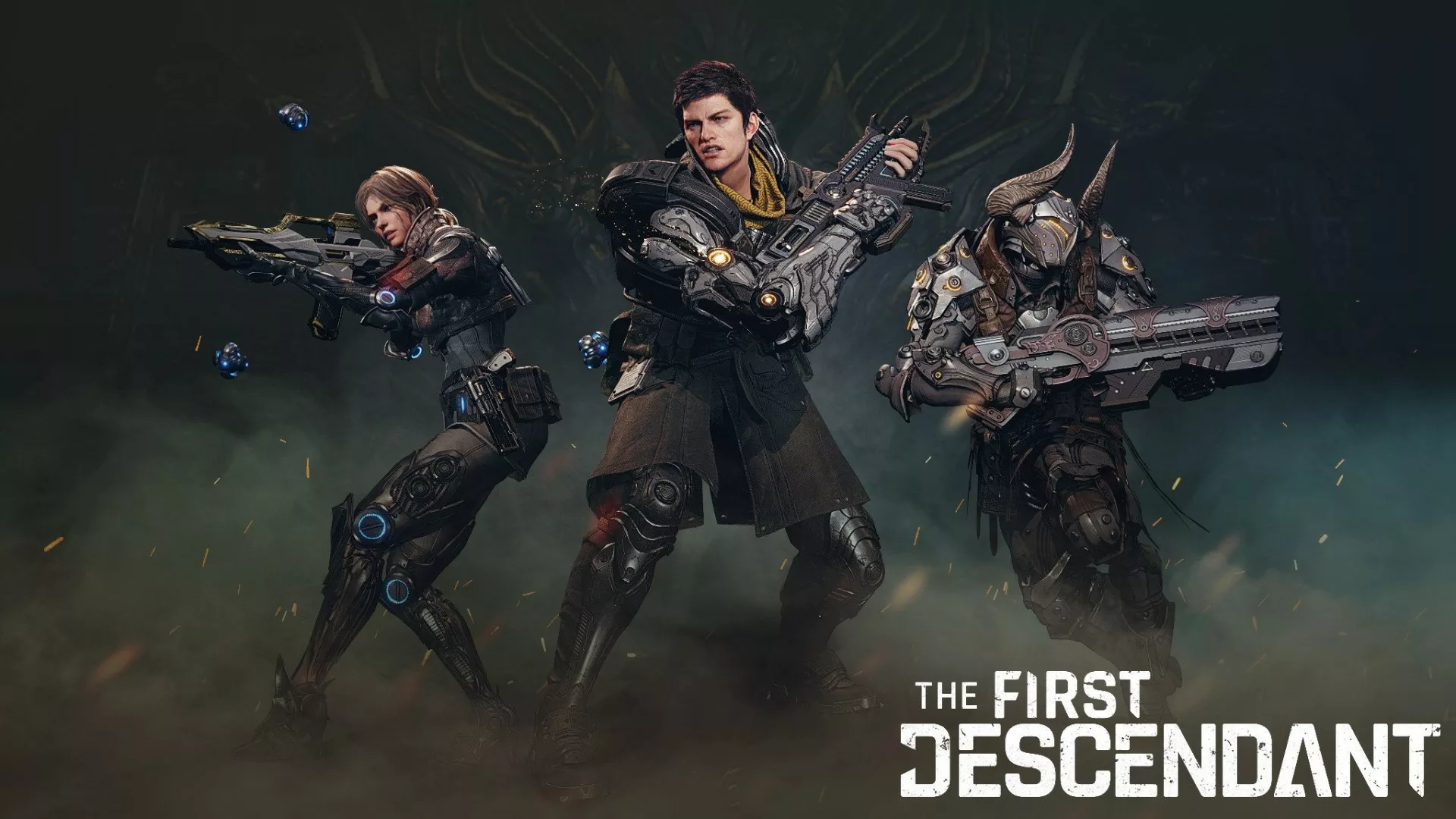 Hold on to your seats, gamers, because Korean Nexon is going wild! That's right, they're getting ready to drop not one, not two, but several amazing projects at the same time, all powered by Unreal Engine 5. And trust us when we say that these games are looking more promising than ever before.
One of the most exciting games in the pipeline is called The First Descendant. It's a "looter shooter" which means that it's a free-to-play shooter that's all about collecting better and better loot. And let's just say, the graphics on this baby are next-level. We're talking stunning visuals that will have you drooling over your screen.
But it's not just about the looks, people. The gameplay itself is also super impressive. In fact, during the recent beta tests, players were blown away by the experience. It's safe to say that The First Descendant is going to be a game-changer in the world of looter shooters.
So when can we expect to get our hands on this bad boy? Well, the premiere is set to take place in the coming months, and we couldn't be more excited. Get ready to level up your gaming experience with The First Descendant, and don't forget to bring a bib for all that drool.
3- Silent Hill 2 Remake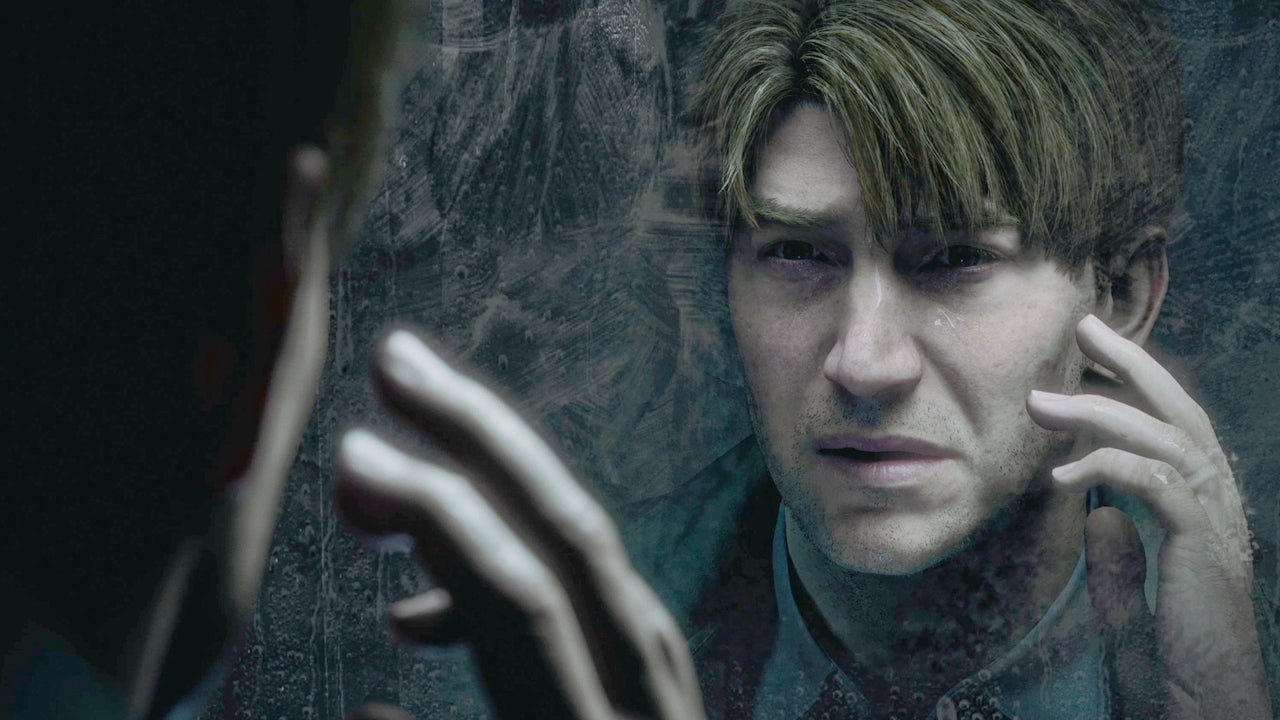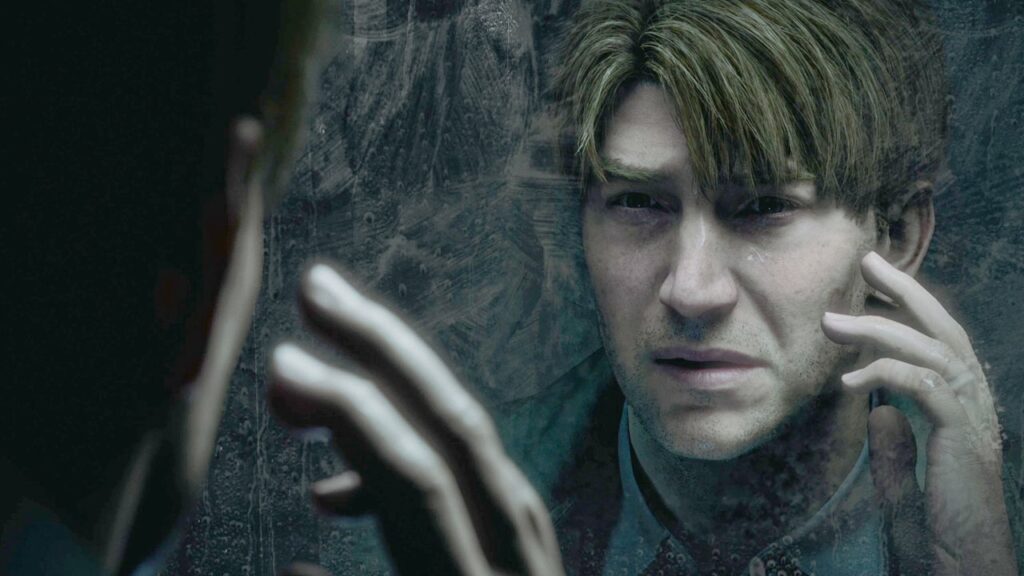 Bloober Team, the Polish gaming studio, is taking on the ultimate challenge – a remake of the legendary Silent Hill 2! That's right, we're talking about a game that deserves nothing less than a perfect score of 10/10.
The stakes are high, and the pressure is on, but Bloober Team is up for the task. They've already spilled the beans on using the latest and greatest tools and tech, including the Unreal Engine 5, to create a visual masterpiece that will leave players breathless. We're talking about a world that's so immersive, you'll feel like you're living the game, not just playing it.
But wait, there's more! The big question on everyone's minds is, how will the gameplay be? Well, we can't say for sure just yet, but judging by the quality of Bloober Team's recent titles, such as The Medium and Layers of Fear 2, we're in for a treat. Expect the unexpected, and brace yourself for a wild ride full of spine-tingling scares and heart-pumping action.
Now, let's talk release dates. We know you're dying to get your hands on this game, but unfortunately, you'll have to wait until 2024 to do so. That's right, it's a long way off, but hey, good things come to those who wait, right? Besides, we're sure it'll be worth every second of the wait. And for those of you wondering about the platforms, it looks like it'll be available on PS5 and PC.
2- The Matrix Awakens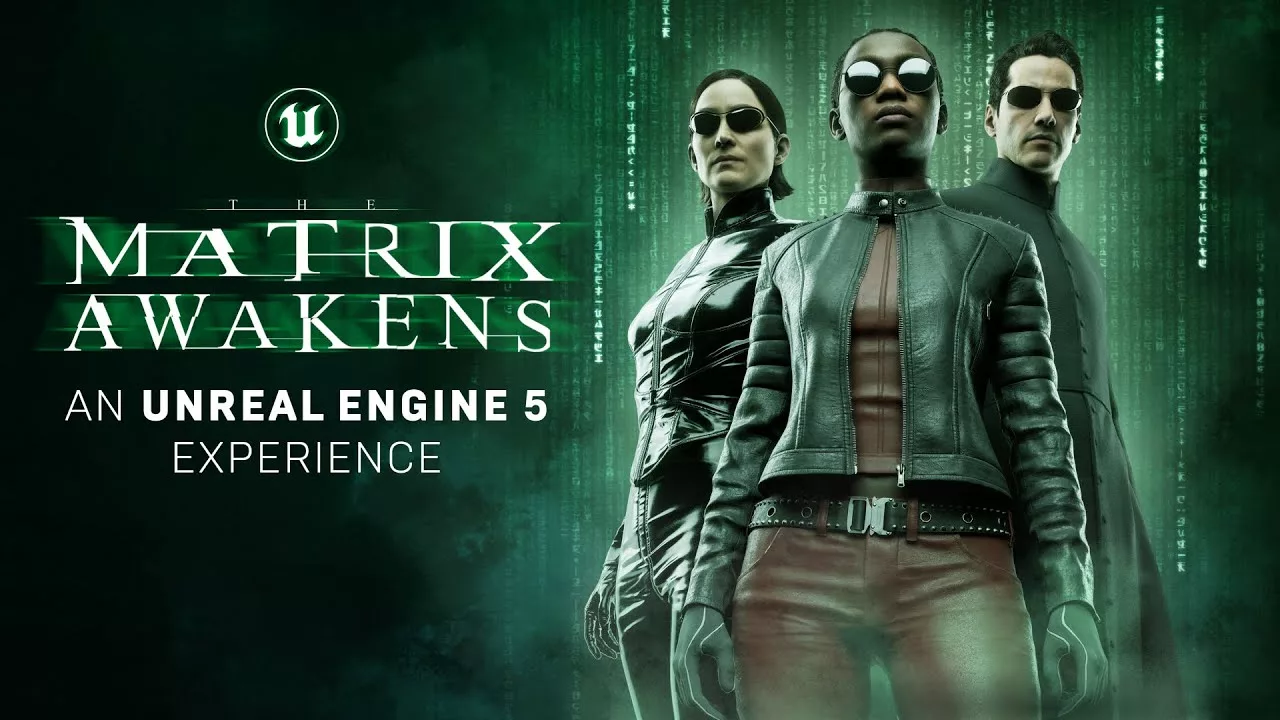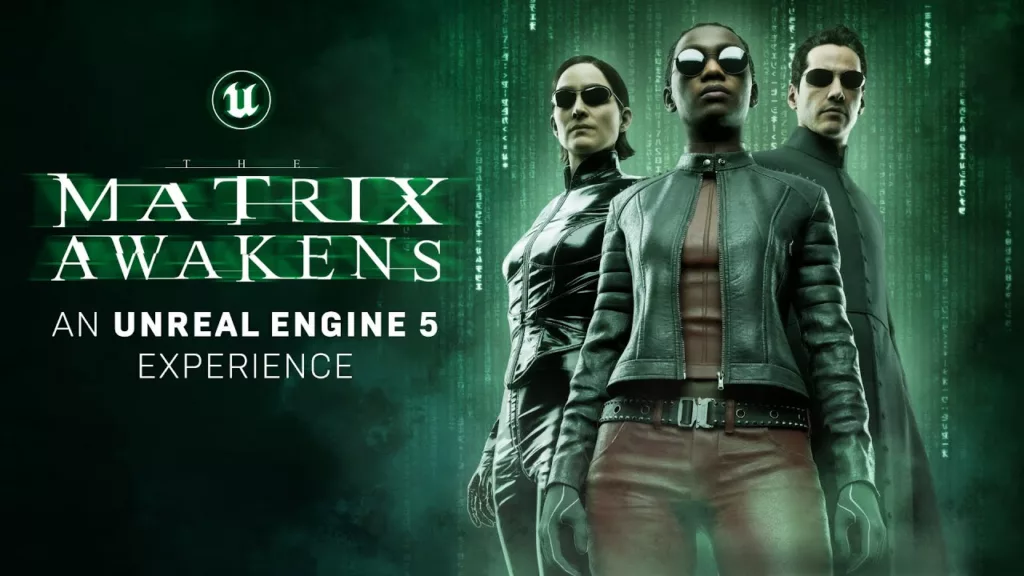 Get ready to take the red pill because The Matrix Awakens is here to blow your mind! This game is an absolute game-changer, showing off all the jaw-dropping capabilities of Unreal Engine 5. Get ready to be transported into a world where reality isn't what it seems, and the lines between truth and fiction are blurred.
The Matrix Awakens isn't just any old game – it's a masterpiece! With stunning visuals and immersive gameplay, you'll feel like you're right there in the Matrix alongside Neo (Keanu Reeves himself!) The footage we've seen so far has left us positively drooling, and we're already dreaming of what other next-gen games will have to offer if this is just the beginning.
If you're a fan of the Matrix franchise, get ready to geek out because you're about to dive headfirst into the rabbit hole. And if you're new to the series, prepare to be amazed as you explore this incredible world filled with mind-bending twists and turns.
Now, we don't have an official release date just yet, but trust us, it'll be worth the wait. The Matrix Awakens is set to drop on PlayStation 5 and Xbox Series X, so make sure you've got your console ready to go. Get ready to plug in and experience the ultimate Matrix adventure!
1- The Witcher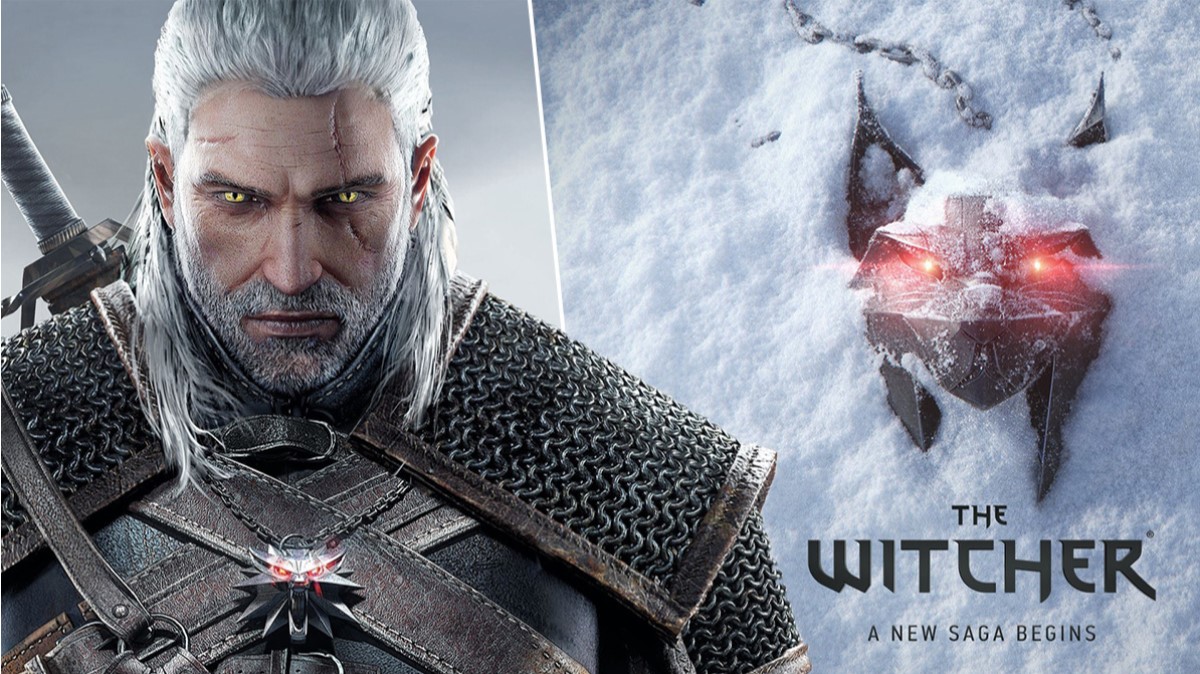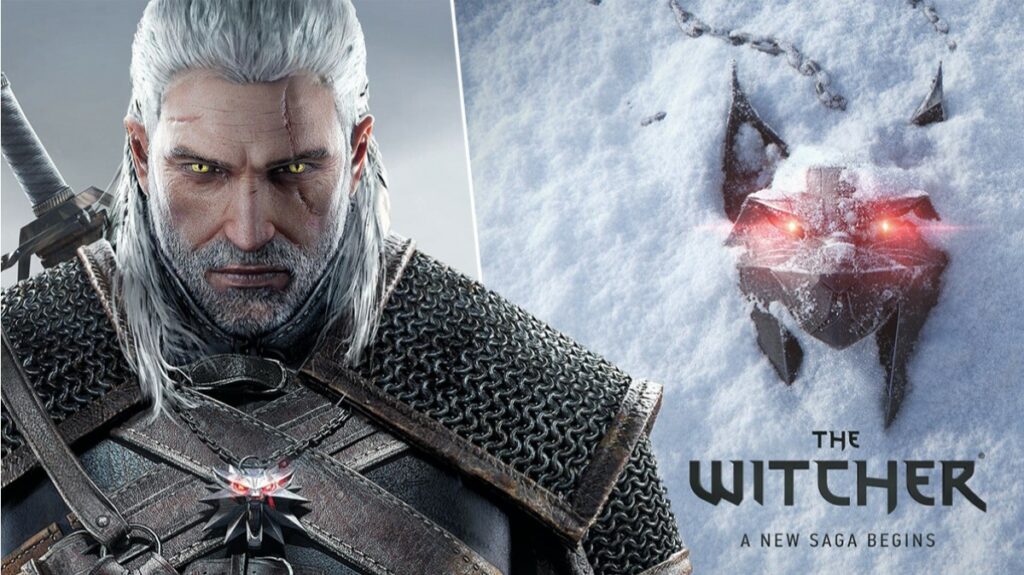 The Witcher 4 is officially in development, and it's going to be using Unreal Engine 5 to bring us an even more breathtaking and immersive experience than ever before! Now, I know what you're thinking, "Will we be seeing our beloved Geralt in the next installment?" And the answer is, we might!
CD PROJEKT RED left us with a bit of a cliffhanger, not giving us any clear closure on Geralt's story. So, there's a chance we'll get to see our favorite witcher again. But, who knows? Maybe we'll be introduced to a new protagonist that will blow our minds.
However, CD PROJEKT RED has learned their lesson from the disappointing launch of Cyberpunk 2077. So, don't hold your breath for a release date announcement just yet. But let's be honest, good things come to those who wait, right?
In the meantime, let's take this opportunity to sharpen our swords, brew some potions, and get ready for whatever surprises CD PROJEKT RED has in store for us. Whether we'll be slaying monsters, wooing our favorite characters, or exploring a brand new world, we can be sure that The Witcher 4 will be an adventure of a lifetime. So, let's sit back, relax, and get ready for the ride of our lives!
The future of gaming looks brighter than ever before, and we can't wait to see what other surprises and innovations await us. Exciting new games built on Unreal Engine 5.1 are on the horizon, and we're eagerly awaiting their release. So, stay tuned, and get ready to experience the next generation of gaming! And please let us know which of these Unreal Engine 5 games do you like the most?