Korean dramas have long captivated audiences around the world with their unique blend of storytelling, emotion, and suspense. Netflix has been quick to recognize this demand, offering a diverse selection of Korean TV series to its subscribers. In 2023, the streaming platform is set to release an even more exciting lineup, ranging from thrilling action series to heartwarming romantic dramas. Read on to discover the Korean dramas coming to Netflix in 2023 that you simply cannot miss.
The Best Korean TV Series Coming to Netflix in 2023
The global fascination with Korean culture, also known as the Hallyu Wave, has made Korean dramas a cultural phenomenon. Netflix's 2023 lineup is a testament to the platform's commitment to showcasing the best of Korean entertainment. Featuring a mix of established stars and fresh talent, these upcoming series will continue to push the boundaries of storytelling and offer viewers an enthralling experience that transcends language barriers. With so many incredible dramas on the horizon, it's time to get acquainted with the titles that are sure to make waves in the coming year.
15. Black Knight – The Struggle for Survival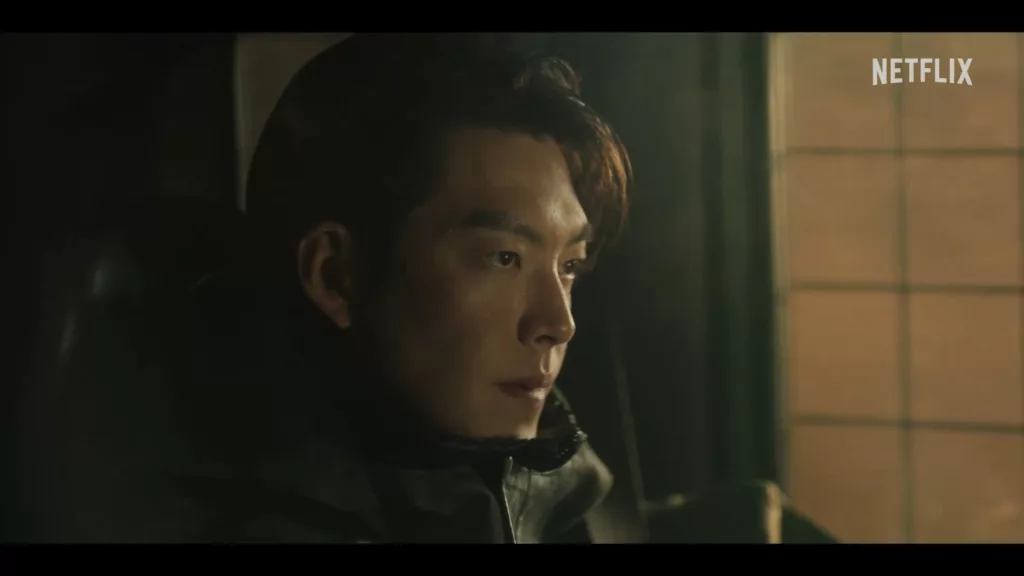 In a world devastated by an ecological disaster, the "Black Knight" series, inspired by a well-known webtoon, follows the lives of the 1% of humanity that has survived. Forced to breathe through specialized masks, these survivors exist in a highly stratified society, with couriers playing an indispensable role in transporting essential goods.
For many from the lowest social strata, becoming a courier represents their sole chance at survival. Acclaimed director Cho Ui-seok, best known for the 2016 thriller "Master," is at the helm of this Netflix series, which features talented actress Lee-Sou-young (Esom), who gained fame in "Mikrosiedliska."
14. Arthdal Chronicles – Ancient Power and Ambition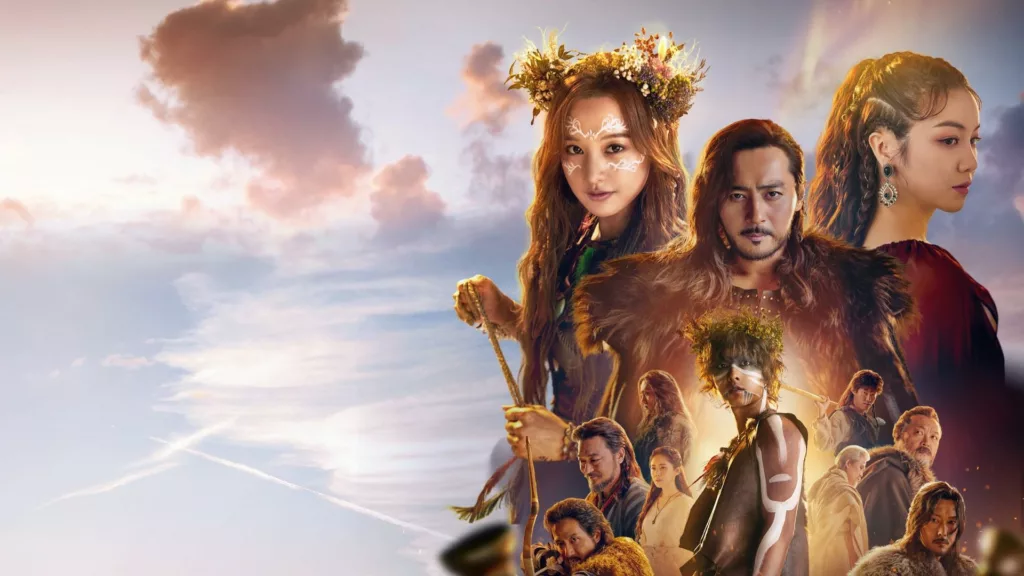 Set in the mythical land of Arth, "Arthdal Chronicles" unfolds a power struggle in the ancient city of Arthdal. Eun-Sum, a young man hailing from the Blue Stone Village, must conquer the curse that threatens to annihilate the city.
Simultaneously, decorated war-hero Ta-Gon aspires to become Arthdal's first king, having secured his status as the nation's most powerful individual through numerous battle victories. Tan-Ya, born under the same curse as Eun-Sum and destined to succeed the Wahan Tribe, strives to rise above prejudice and adversity to become a politician.
13. Believer 2 – The Hunt for Truth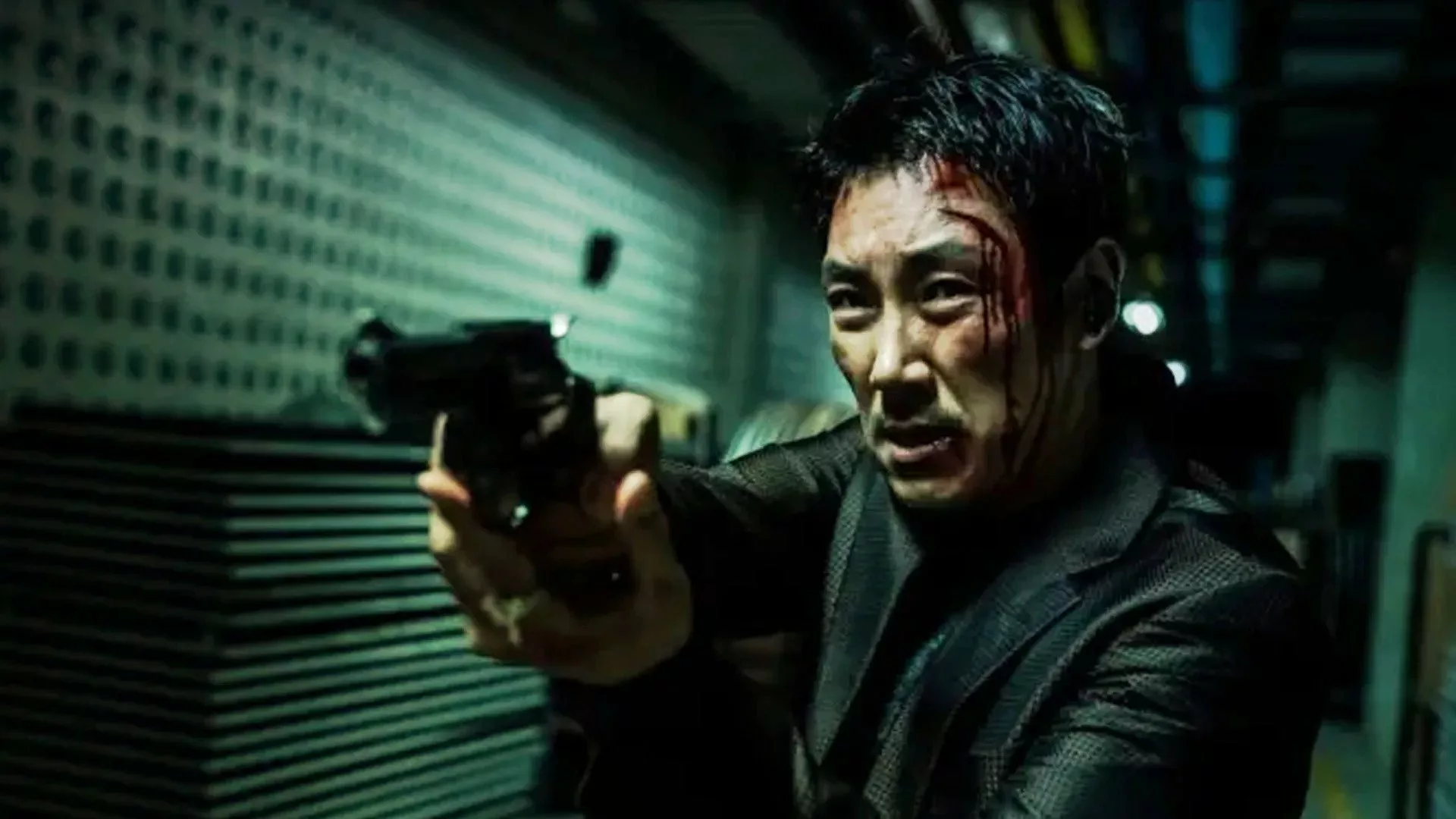 In "Believer 2," Detective Won Ho relentlessly searches for the missing Rak while pursuing Teacher Lee, the mastermind behind a drug ring. As he delves deeper into the case, mysterious figures Brian and Keunkal emerge, with Keunkal holding the key to uncovering Teacher Lee's true identity.
12. Chicken Nugget – A Bizarre Transformation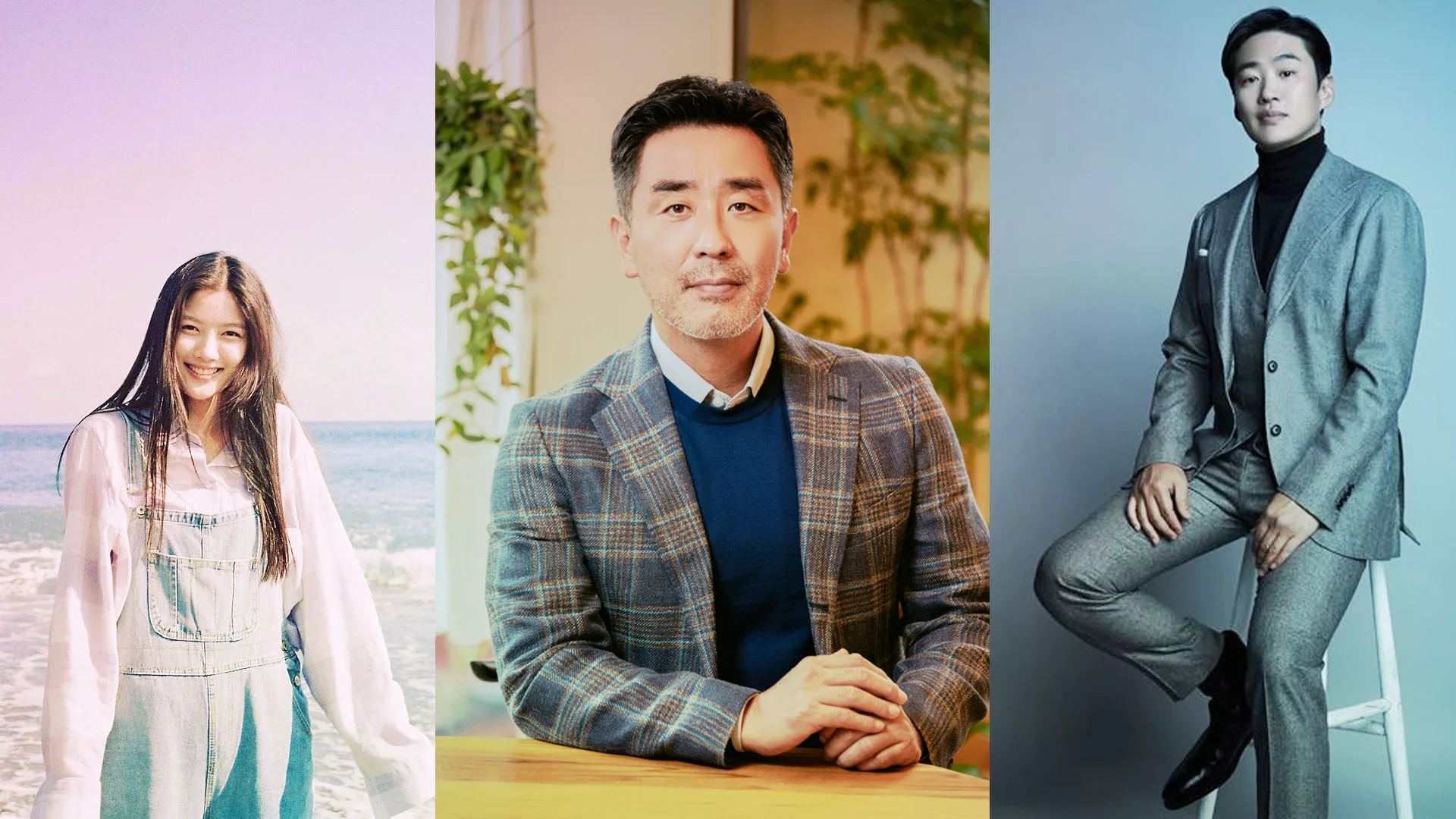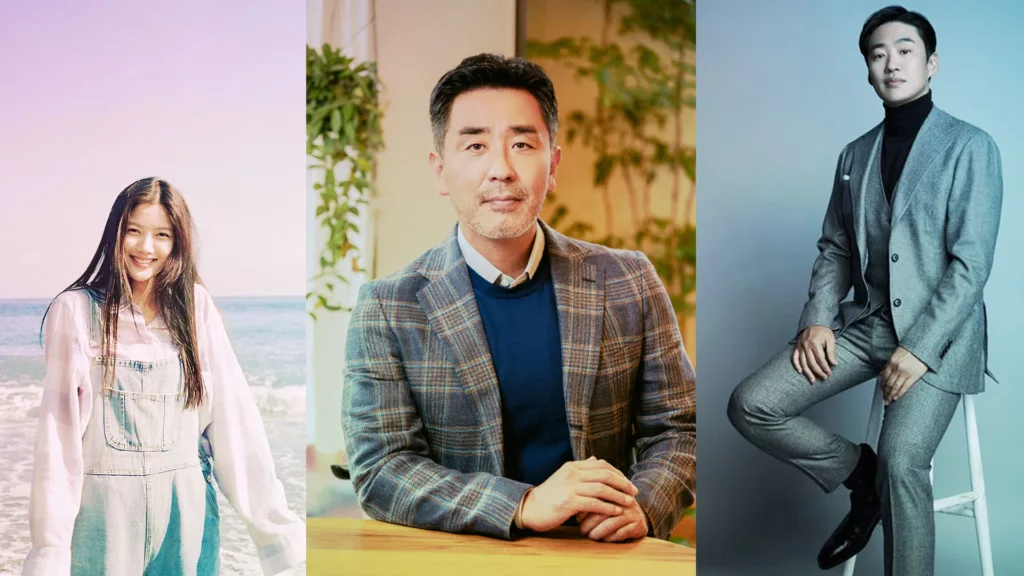 In a peculiar turn of events, the lovely Choi Min Ah is accidentally transformed into a fried chicken after mistaking a machine for a fatigue-relief device. Her father, Choi Sun Man, and intern Go Baek Jung join forces to revert her back to human form, only to uncover some sinister secrets along the way.
11. Queenmaker – A Political Power Struggle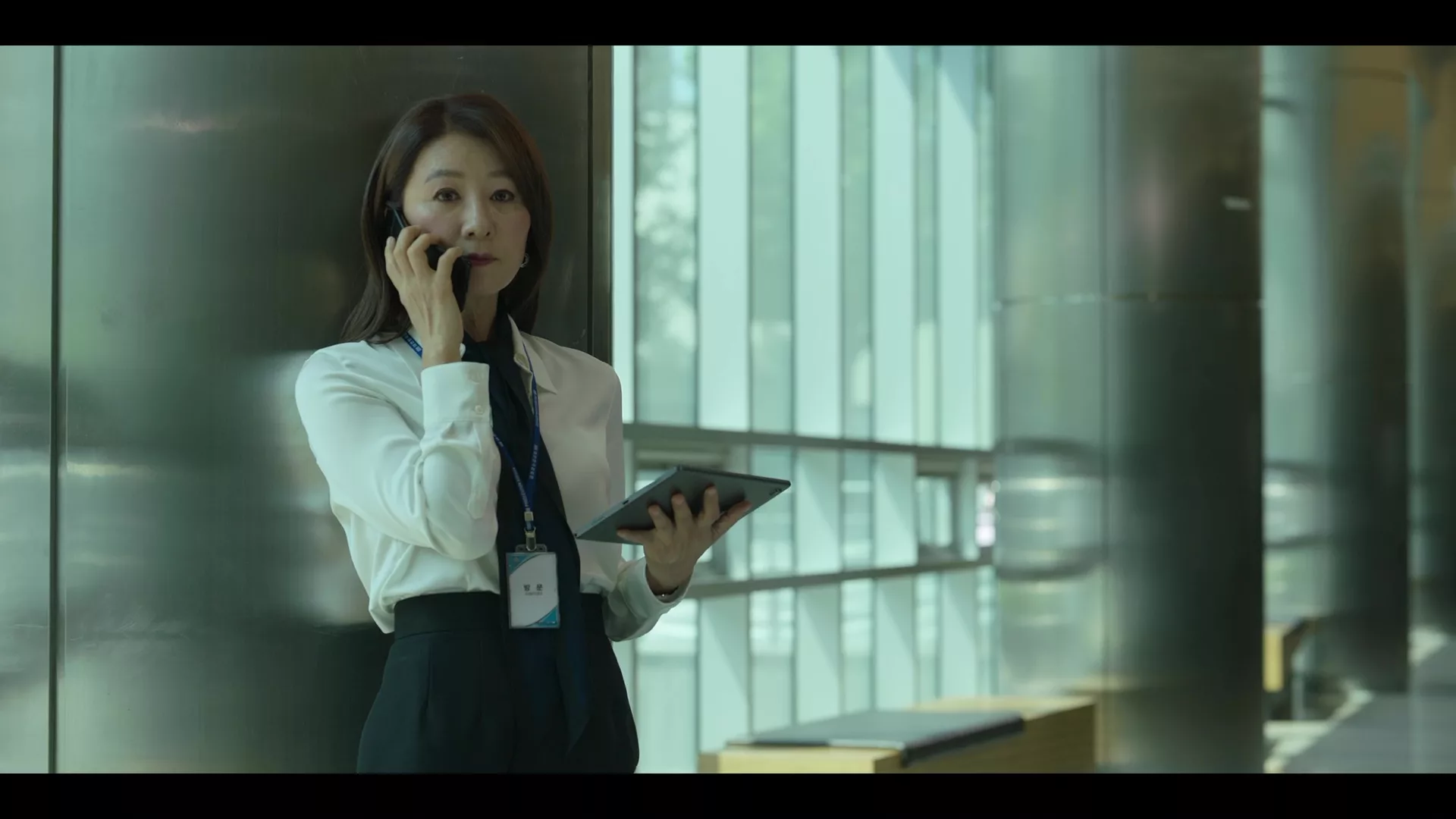 Originally slated for an April premiere, Netflix has postponed the release of "Queenmaker" to an unspecified date. This political drama features two women who forge an alliance to manipulate the outcome of Seoul's mayoral election. The talented cast includes Jin Kyung, known for "Beast on the Edge," and Chae-Young Han.
10. Murder Dieary – A Dark Hero Emerges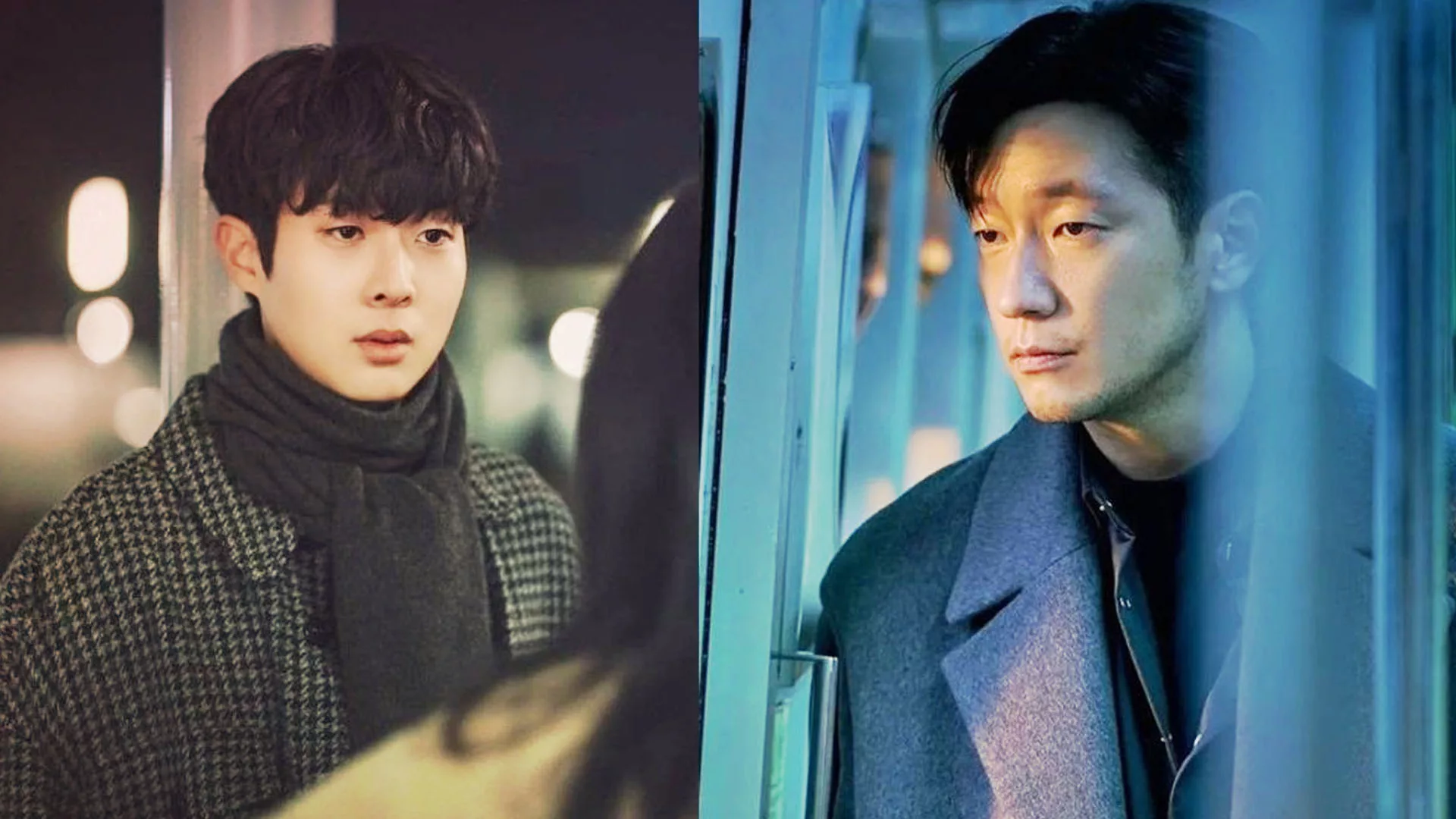 Ordinary college student Lee Tang finds himself embroiled in a deadly altercation with a convenience store customer, inadvertently killing him with a hammer. Tormented by guilt and fear, Lee Tang later discovers that his victim was a serial killer. He gradually realizes that he possesses a supernatural ability to identify evildoers, transforming him into a dark hero meting out punishment to those who have committed heinous acts.
9. Song of the Bandits – Survival in a Lawless Land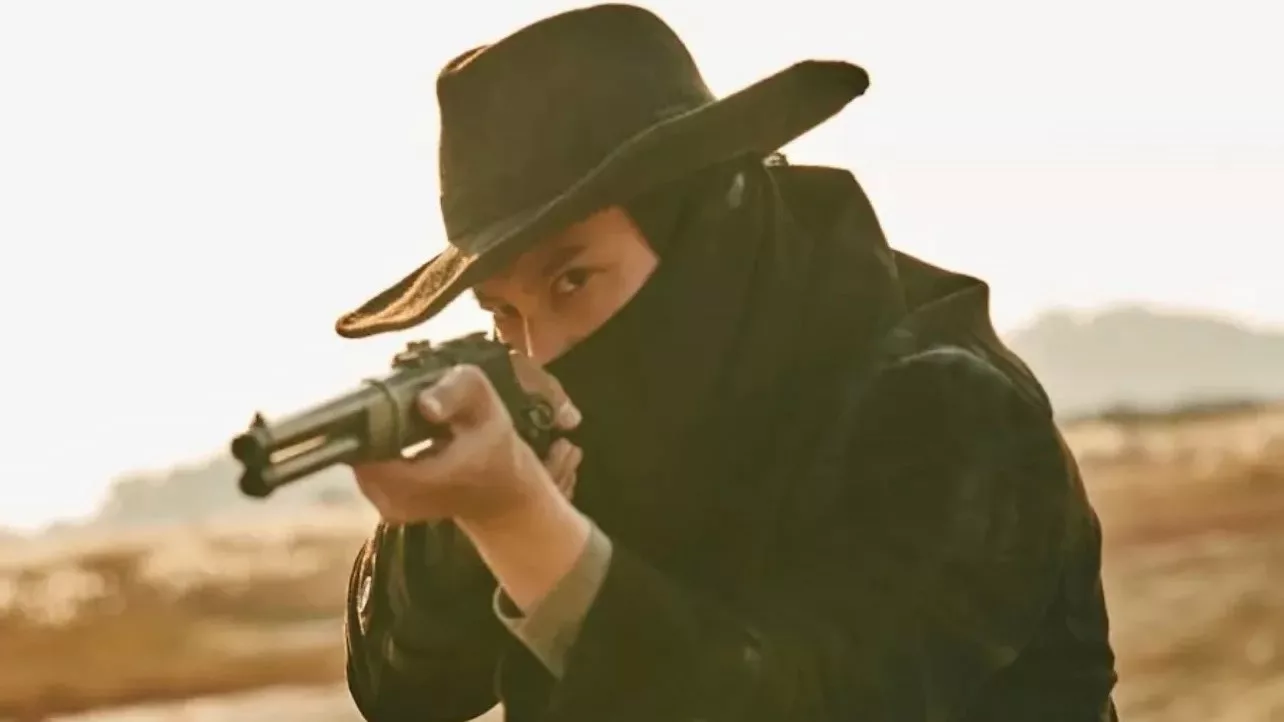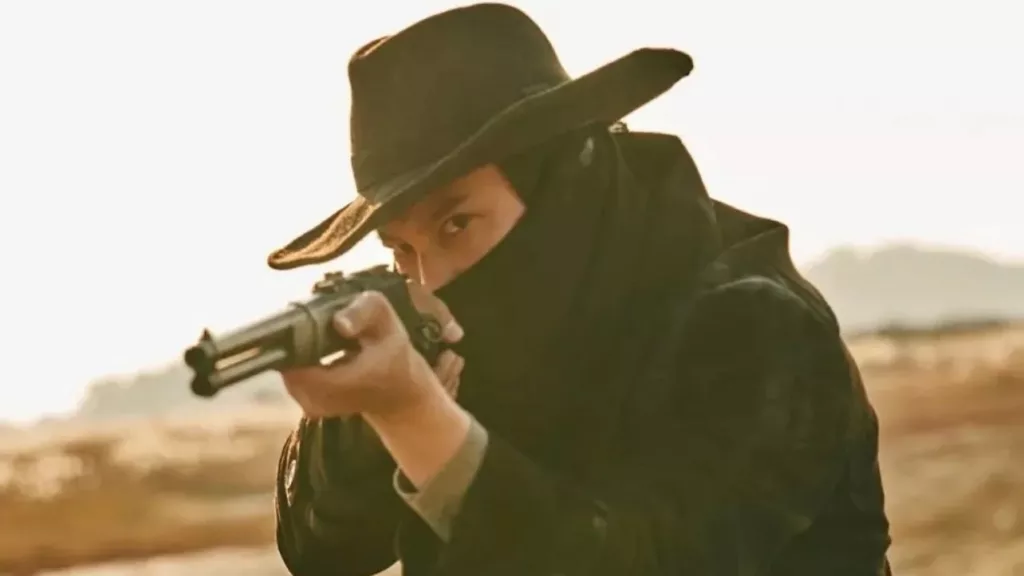 Set in the tumultuous 1920s, "Song of the Bandits" tells the story of villagers forced from their homes to resettle in Gando, a lawless territory infamous for its bandits. In order to survive, the villagers must band together and adapt to their new environment. Among the diverse cast of characters are a former Japanese soldier who chooses to protect the locals, and a high-ranking official concealing her true identity. The series embraces the spirit of historical action cinema.
8. A Time Called You – A Journey Back in Time
Heartbroken Han Jun Hee still mourns the loss of her boyfriend, Ko Yeon Jun, one year after his death. Unexpectedly, she finds herself transported back to 1998, where she assumes the identity of high school student Kwon Min Joo. There, she encounters Nam Si Heon, a fellow student who bears a striking resemblance to her late boyfriend. The time-travel mystery unfolds as Han Jun Hee navigates her new reality.
7. Behind Your Touch – A Supernatural Crime Solver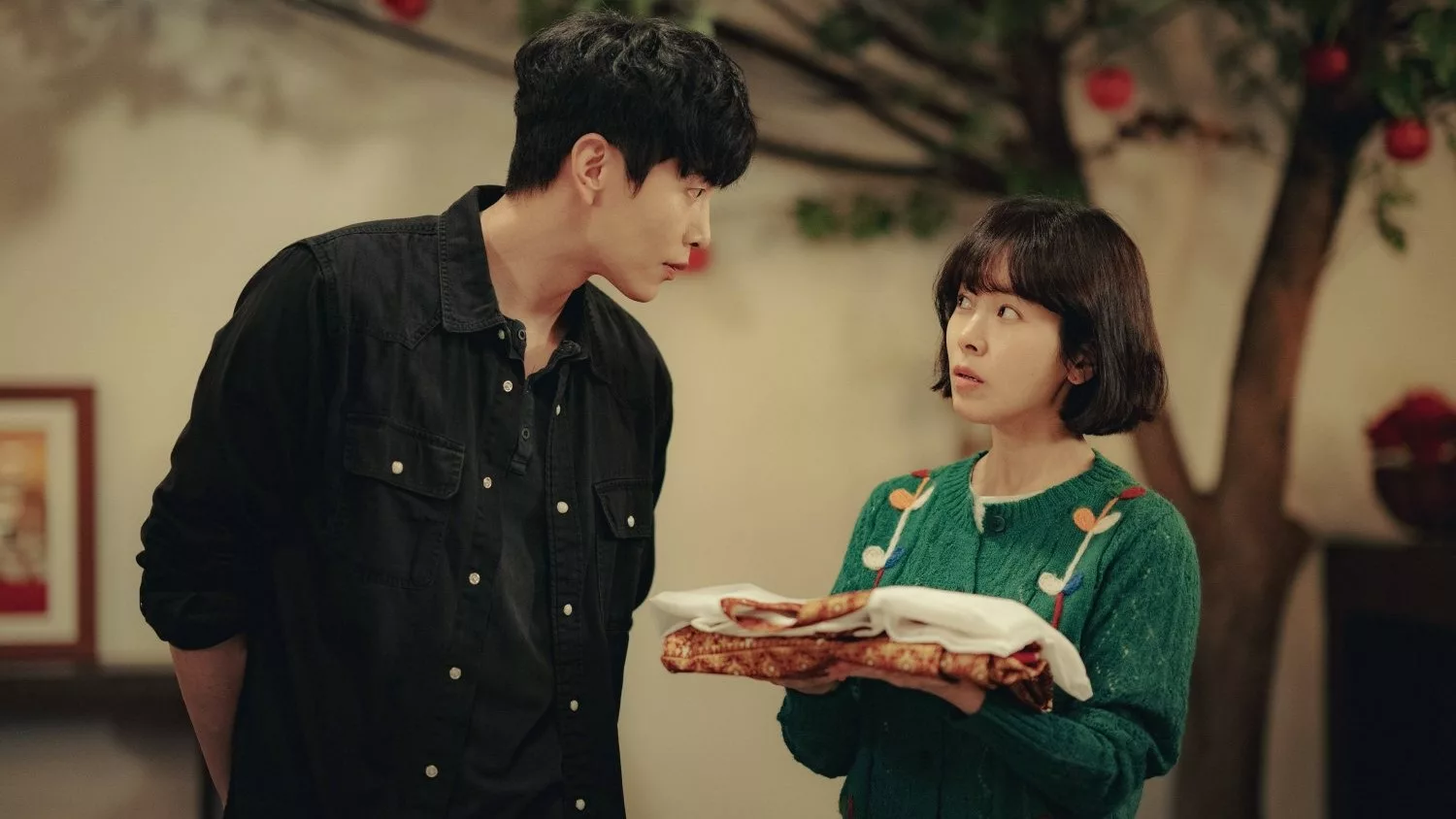 In this as-yet-untitled series that blends drama, fantasy, and crime fiction, a young girl with aspirations of becoming an animal healer inadvertently acquires extraordinary abilities. Teaming up with a local detective, the duo tackles a variety of criminal cases, from minor offenses to grisly murders. The series, spanning sixteen episodes, appears to follow a procedural drama formula that has been somewhat out of favor in recent years.
6. Daily Dose of Sunshine – A Fresh Take on Medical Dramas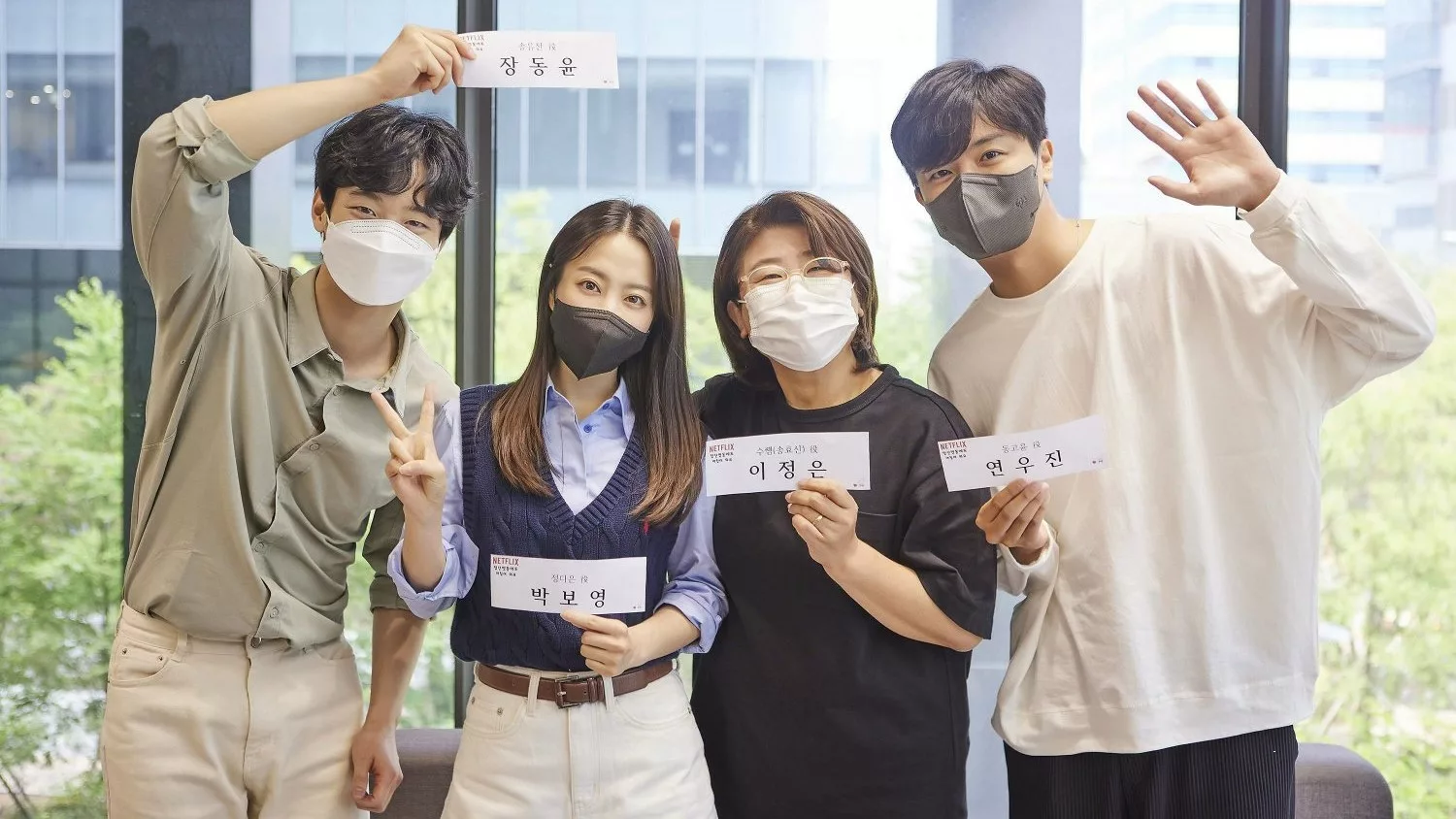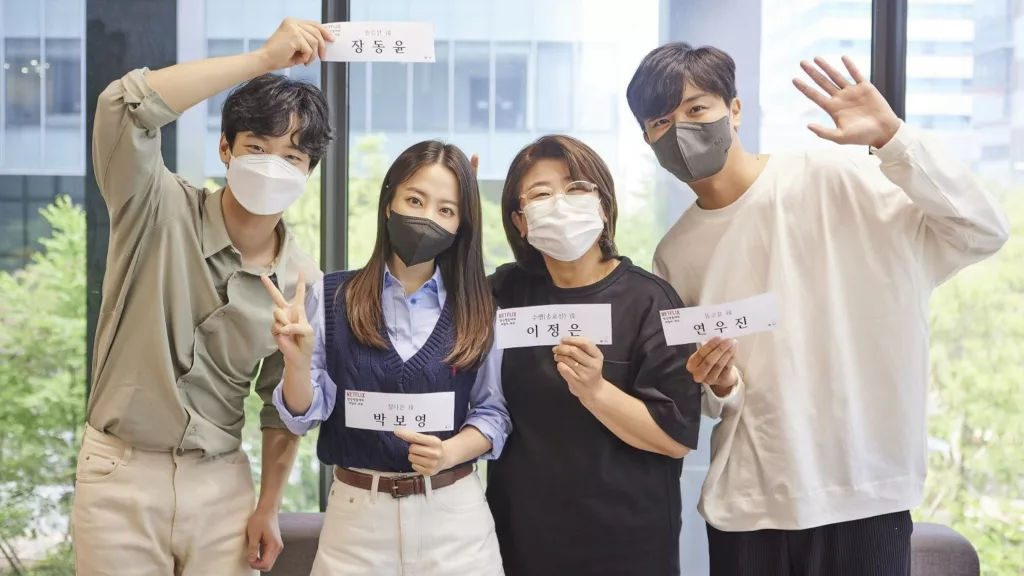 Adapted from a popular webtoon, "Daily Dose of Sunshine" offers a unique twist on the medical drama genre. The story revolves around a young nurse, portrayed by Park Bo-young, who works in a local psychiatric hospital. With its unconventional approach, the series promises to be an original production. Directed by Lee Jae-kyoo, the creator of the Netflix hit "All of Us Are Dead," the show's second season is expected to arrive in the coming months.
5. Goodbye Earth – A Race Against Time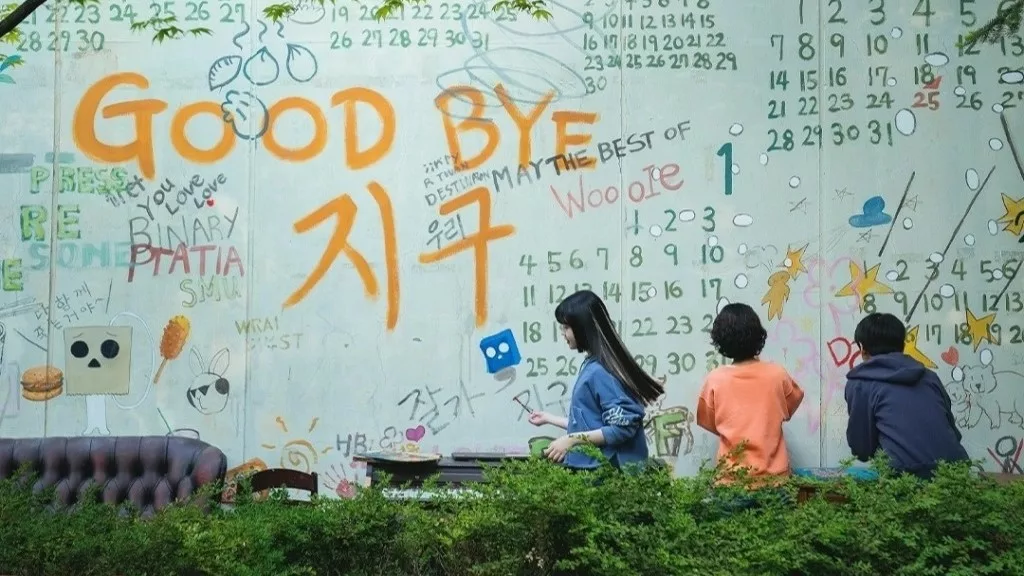 As China adapts Cixin Liu's "Three Body Problem" into a 30-episode series available on YouTube, Netflix is set to launch its own sci-fi series "Goodbye Earth" in the fourth quarter of 2023. The story centers on a massive asteroid hurtling toward Earth, with the protagonist, a teacher, striving to save her former students from impending doom.
4. Gyeongseong Creature – A Blend of History, Thriller, and Horror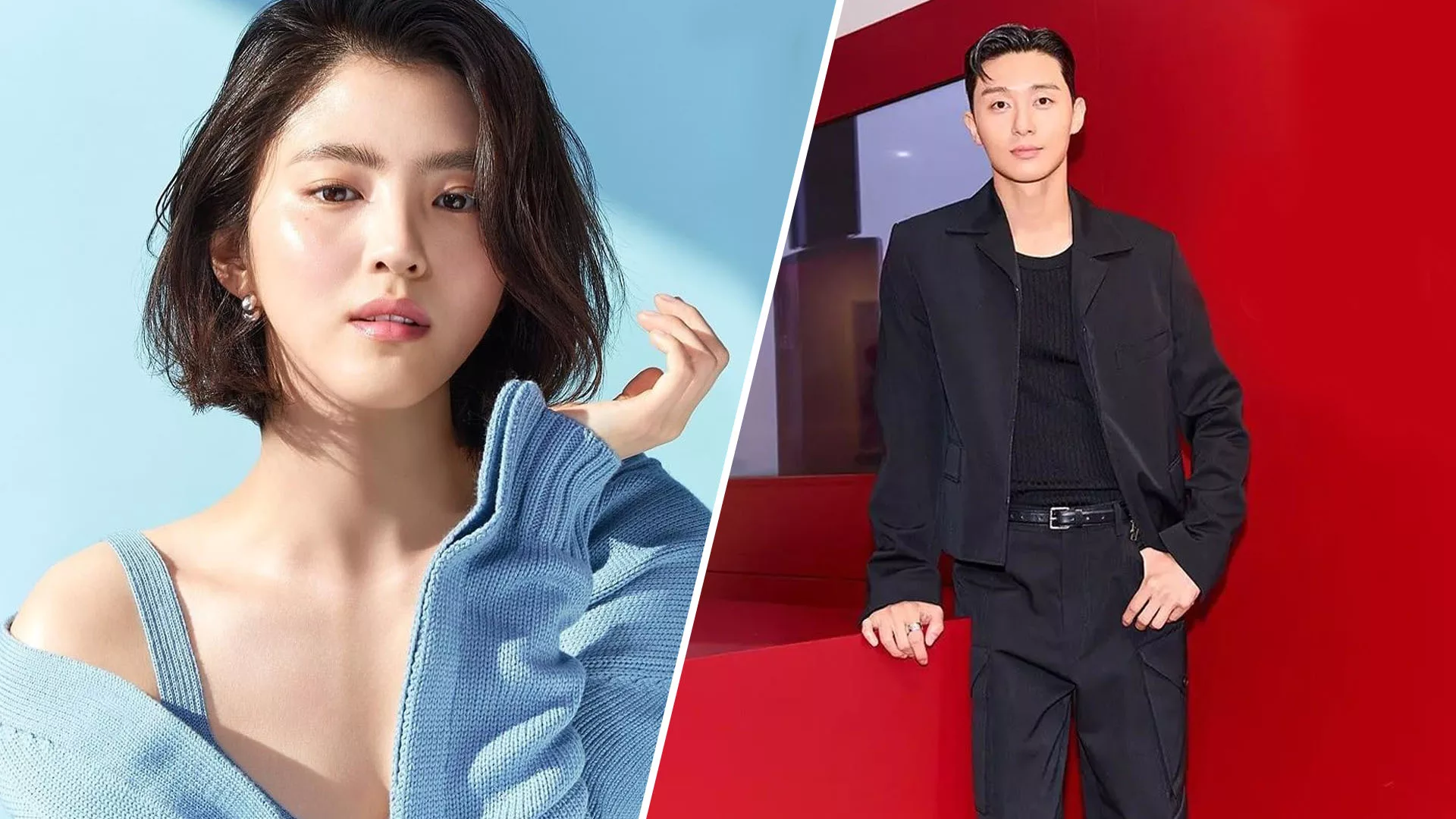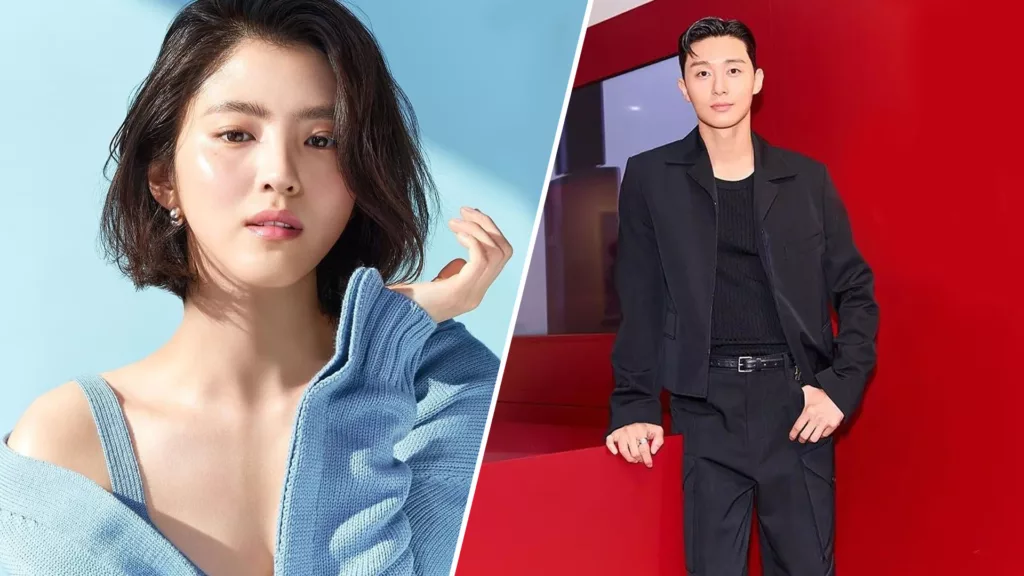 Anticipated to be one of the biggest hits of the year, "Gyeongseong Creature" is set to premiere by the end of 2023. Taking place in 1945 Gyeongseong (present-day Seoul) under Japanese occupation, the show tells the story of the city's inhabitants as they confront a mysterious creature born from human greed. The series masterfully combines elements of historical drama, thriller, and horror, featuring renowned young Korean actors such as Park Seo-joon, So-hee Han, and Claudia Kim.
3. Celebrity – A Glimpse into the Dark Side of Fame
This dark thriller, spanning twelve episodes, delves into the world of internet and television influencers. Director Cheol-kyu Kim, who previously directed notable series like "Flower of Evil" and "Chicago Typewriter," takes the helm of this gripping drama. Filming for "Celebrity" commenced in December 2022, with a highly anticipated premiere expected in 2023.
2. Bloodhounds – A Promising Boxer's Dark Journey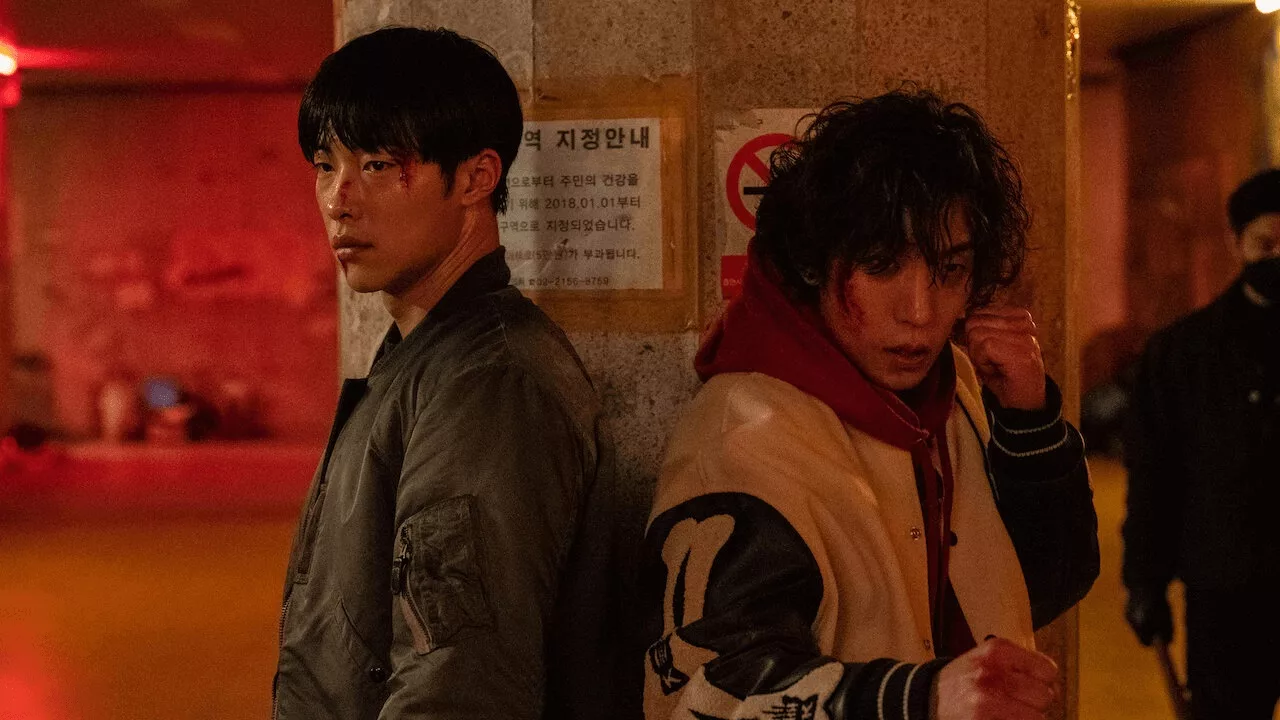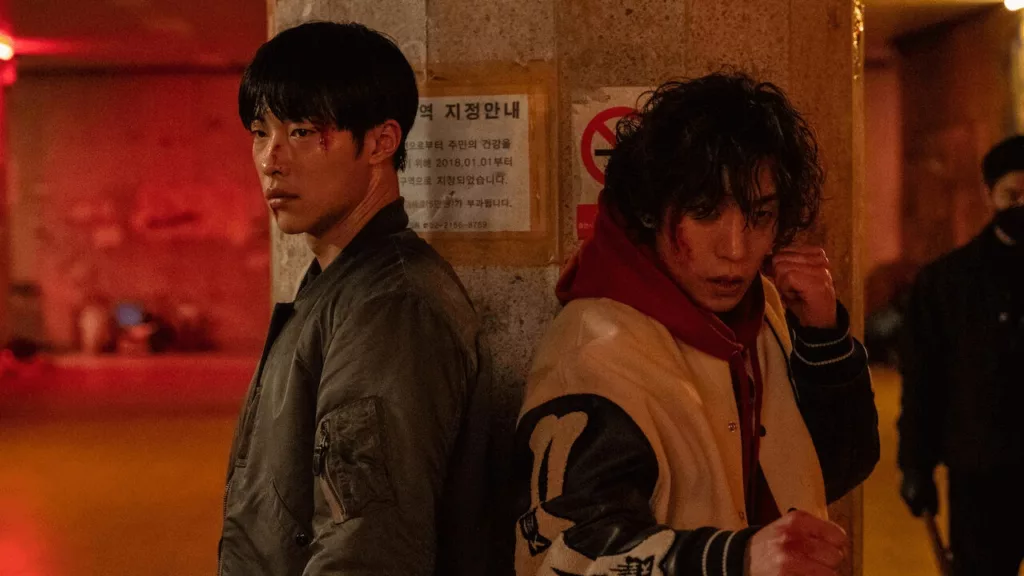 "Bloodhounds" introduces a talented young boxer forced to abandon his athletic aspirations due to his mother's overwhelming debts. He finds himself working for a loan company alongside two other men, all of whom frequently clash with the unscrupulous forces exploiting people in times of crisis. For the protagonist Woo Do-Hwan, this marks his first role after completing his mandatory military service in South Korea, from which he was discharged in January of this year.
1. Mask Girl – A Tale of Insecurity and Intrigue
Kim Mo Mi, an ordinary office worker plagued by feelings of inferiority about her appearance, finds herself caught up in a whirlwind of events as she moonlights as an internet broadcasting jockey, hiding behind a mask. Her coworker, Joo Oh Nam, secretly harbors a crush on Kim Mo Mi, struggling with his own insecurities about his looks and lack of presence. Joo Oh Nam's sole source of happiness comes from watching internet broadcasts, and he soon becomes entangled in an unexpected incident with Kim Mo Mi.
There's no doubt that this impressive roster of Korean dramas heading to Netflix in 2023 will leave fans of the genre spoilt for choice. From supernatural crime-solving to political power struggles, these series promise to deliver captivating storylines, compelling characters, and top-notch production values.
Prepare to embark on an unforgettable journey as you delve into the world of Korean dramas. Whether you're a seasoned K-drama enthusiast or a newcomer seeking to explore this fascinating realm of entertainment, Netflix's 2023 offerings are sure to provide something for everyone. So grab your popcorn, get comfortable, and clear your schedule, because once you start binge-watching these incredible series, you won't want to stop. Happy viewing!