Hollywood is preparing to throw the spotlight on the life of John Madden, the renowned Hall of Fame coach and broadcaster, with Will Ferrell poised to play the lead role, as per a report by Deadline. Madden was not only a formidable presence in the coaching arena and broadcasting booth but also the face behind the eponymous football video game franchise.
"Madden", the working title of the movie, is an Amazon and MGM studios production. The director's chair will be occupied by David O'Russell, a five-time Academy Award nominee, with the screenplay penned by Black List writer Cambron Clark, Deadline revealed.
This biopic project is a separate endeavor from another John Madden story reportedly in progress, with NFL legend Tom Brady serving as an executive producer. As of now, there's no news on the commencement of filming or the release date for "Madden".
Ferrell's Love for Sports
Ferrell's casting as Madden isn't much of a surprise, considering the actor's long-standing relationship with sports. His college years were spent studying sports information at Southern California, aiming to carve a niche for himself as a sports broadcaster.
Besides frequent appearances at Trojans football games and events, Ferrell's filmography boasts a vast array of sports-themed movies.
John Madden's Legacy on the Silver Screen
John Madden's multifaceted career offers a wealth of material for a feature-length exploration. He was at the helm of one of the NFL's most celebrated teams, flourished as a broadcasting and commercial star, and masterminded a successful video game series.
His professional journey has been previously documented in numerous documentaries. His life and career were detailed in the "All Madden" documentary, aired three days before Madden's demise at the age of 85.
Madden also featured in NFL Films' "A Football Life" episode in 2017, and HBO Sports' 2003 documentary "Rebels of Oakland: The A's, the Raiders, the '70s" spotlighted Madden's tenure with the Raiders.
In addition, Madden has cameoed in a few football movies, most notably in "Little Giants" (1994) and "The Replacements" (2000).
Ferrell's Sports Connection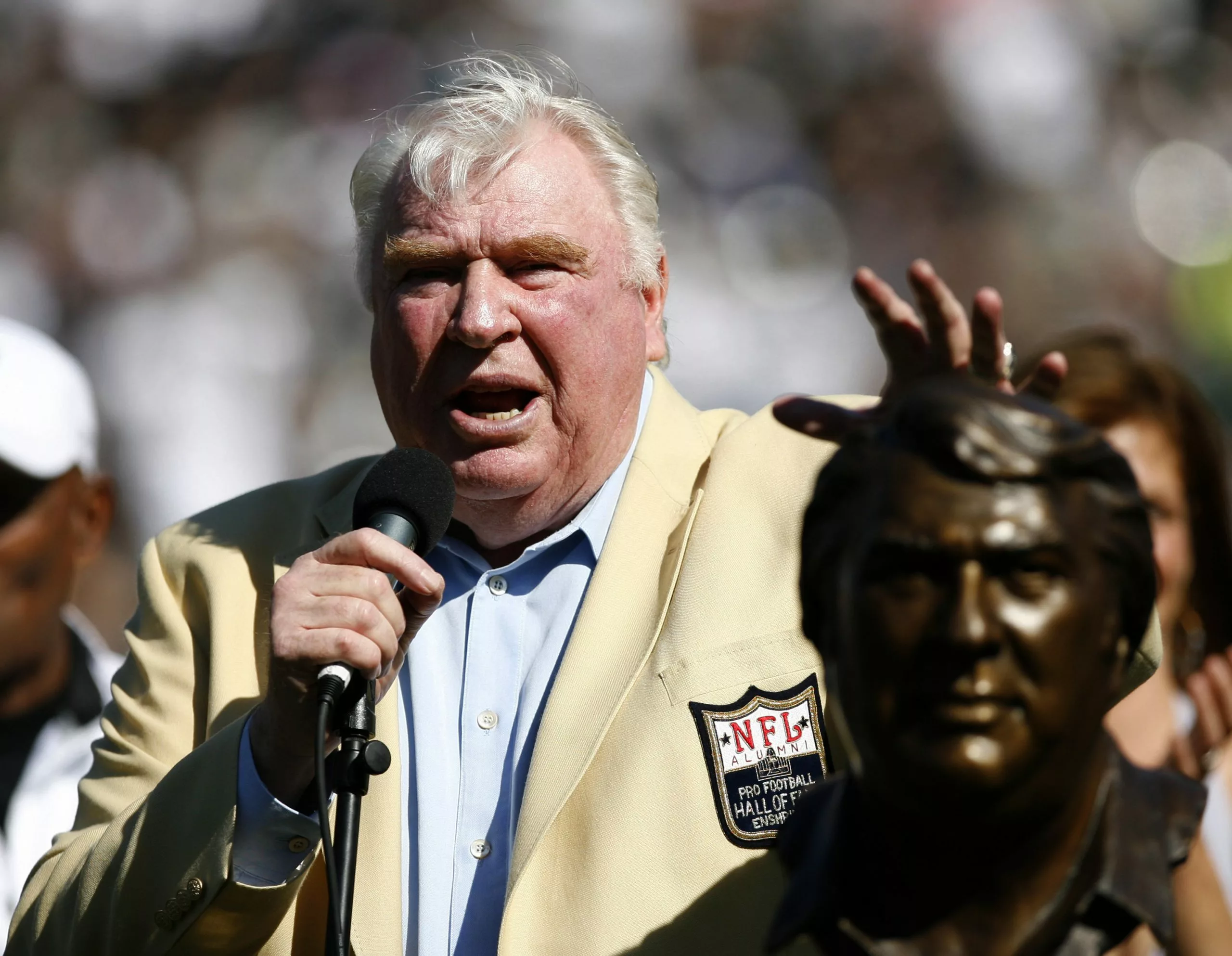 Ferrell's affinity for sports extends beyond his film roles; he's a part-owner of Major League Soccer's Los Angeles FC, the 2022 MLS Cup victors. In fact, soccer plays a significant role in the Ferrell household, with his wife being a former all-conference soccer player at Pomona (Calif.) College and their three sons actively participating in the sport.
In 2015, Ferrell participated in five spring training games at nine different positions for a "Funny or Die" special for charity. The event was later turned into a documentary titled "Ferrell Takes the Field."
His sports movie credits include "Kicking & Screaming" (2005), "Talladega Nights: The Ballad of Ricky Bobby" (2006), "Blades of Glory" (2007), and "Semi-Pro" (2008), among others. These films have showcased Ferrell's comedic charm in a variety of sporting contexts, from soccer to figure skating to basketball.
With his deep-rooted passion for sports and a flair for comedic acting, Ferrell seems like the perfect choice to portray the larger-than-life persona of John Madden on the silver screen.
You're just one click away from unveiling a side of Hollywood rarely exposed. Our article, "Faded Dreams: 15 Directors Who Struggled to Reach Their Potential", takes you behind the scenes, revealing the struggles and triumphs of those who steer the ship of imagination in the film industry. There's so much more to these directors than meets the eye. Whether you're an aspiring filmmaker or a cinema lover, this is one perspective you don't want to miss. Be a part of this voyage, and see your favorite directors in a whole new light.