Since its inception in 2008, Farming Simulator has captivated players with its immersive farming experience. The series has consistently garnered interest and enthusiasm with each new installment.
If you've ever dreamt of stepping into the shoes of a farmer and managing your own agricultural empire, now is the perfect opportunity as Farming Simulator 23 launches today.
Evolution and Innovation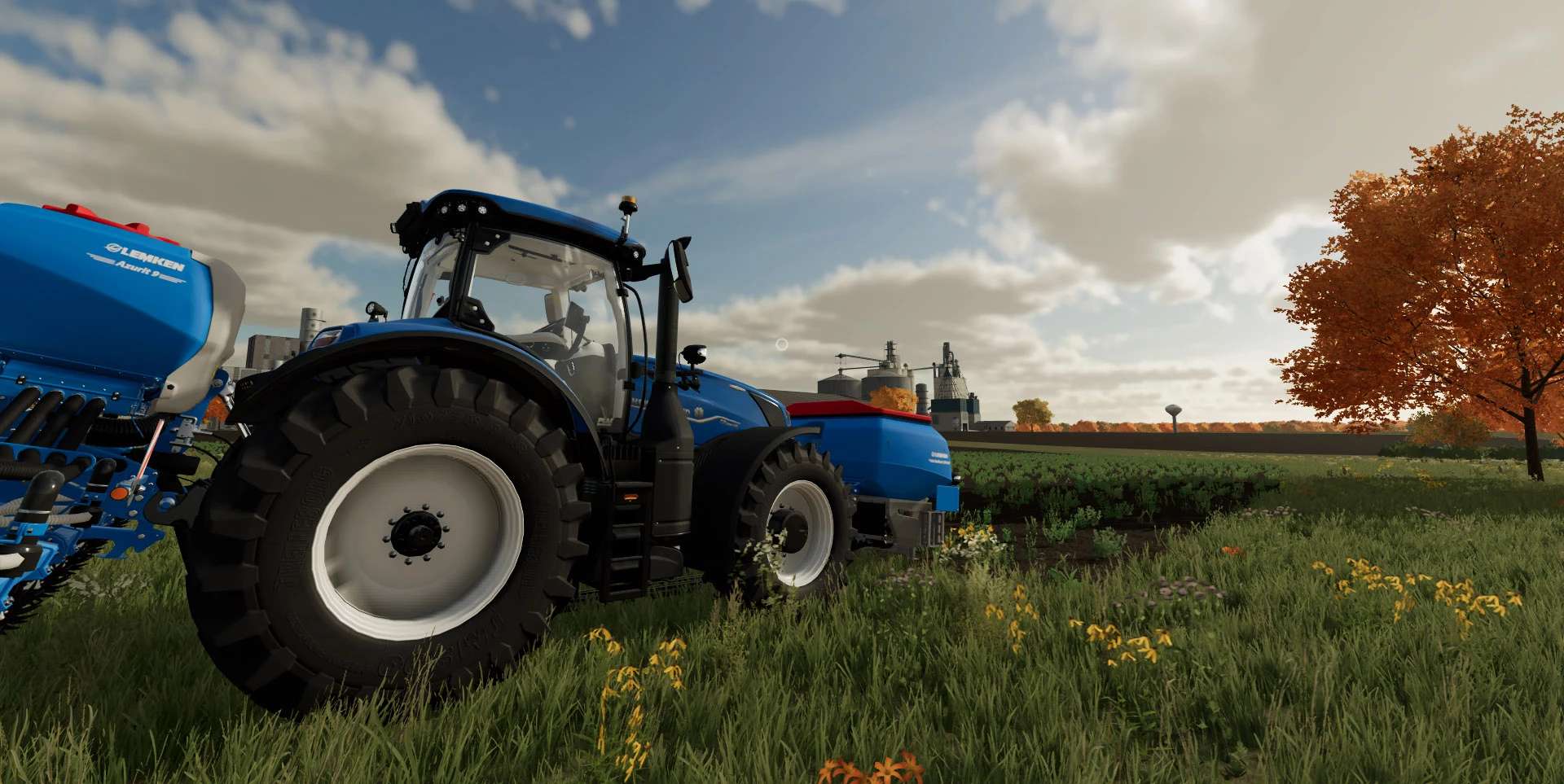 Farming Simulator 23 builds upon the tried-and-true formula of its predecessors while introducing exciting new features. GIANTS Software, the developer behind the game, has announced several enhancements to enrich the player's farming experience.
One of the key aspects of Farming Simulator 23 is the freedom it offers in choosing a farming specialization. Players can focus on specific industries, such as animal husbandry, crop farming, or even forestry.
Alternatively, they can opt for a multi-branch farm, combining various activities and creating production chains. Harvested crops can be processed into finished products, allowing players to venture into additional sectors. From wheat to flour, and from wood to furniture, the possibilities are vast.
The game also introduces the cultivation of grapes, olives, and sorghum, offering fresh opportunities for agricultural pursuits. An improved tutorial, enhanced artificial intelligence support, and automatic loading of logs and pallets further streamline the gameplay experience.
Expanding Platforms and Touchscreen Support
With its release, Farming Simulator 23 expands its reach to various platforms. Players can enjoy the game on Nintendo Switch consoles and smartphones running Android or iOS.
Notably, the mobile versions introduce touchscreen support, providing convenience in navigating menus, exploring maps, and browsing vehicle selections.
A Bountiful Machine Park
As always, Farming Simulator 23 shines with its extensive selection of machinery. Players can expect a wide range of meticulously detailed and licensed models from renowned manufacturers like CLAAS, John Deere, Massey Ferguson, and New Holland.
These authentic vehicles and equipment contribute to the immersive farming environment, ensuring an authentic experience for virtual farmers.
Step into the vibrant world of agriculture with Farming Simulator 23, where you have the opportunity to cultivate your own prosperous farm and make your mark in the farming industry.