Harvest Island is a farming simulation game with horror elements developed and published by solo developer Yobob Games. Released in October 2022 just in time for the Halloween season, Harvest Island aims to provide a creepy twist on the popular farm sim genre.
In this review, we'll dive into the basics of Harvest Island to evaluate if it succeeds at delivering a fresh but frightening farming experience. We'll examine the gameplay, story, graphics, and overall structure to see if this indy title manages to stand out among other established franchises. While Harvest Island has some novel concepts, it also struggles in certain areas according to early reviews. We want to provide a comprehensive breakdown for gamers debating if Harvest Island is worth exploring on their own virtual island getaway this fall.
Farming simulation games have surged in popularity over the last decade thanks to hits like Stardew Valley and Story of Seasons. Harvest Island follows in the footsteps of simulation titles where players inherit a farm, raise animals, grow crops, and complete tasks for town residents. However, this game aims to incorporate mystery and horror instead of the purely wholesome vibes of typical farm sims. We'll analyze if the developer succeeded at finding the right balance.
Overall, we want to determine if Harvest Island ushers in a fresh direction for farming simulators or if it fails to harvest the full potential of its concept. Does it manage to deliver a satisfying gameplay loop, story, and atmosphere? Is this a hidden gem in the genre or should players stick to more established franchises? Let's dig in to find out.
Uncovering the Eerie Mystery of Harvest Island
Harvest Island drops players into the role of Will, an older brother tasked with looking after his younger sister Samantha on their family's farm. The two siblings spend their days tending to crops and animals while trying to unravel the creepy mystery of why they live isolated on this island.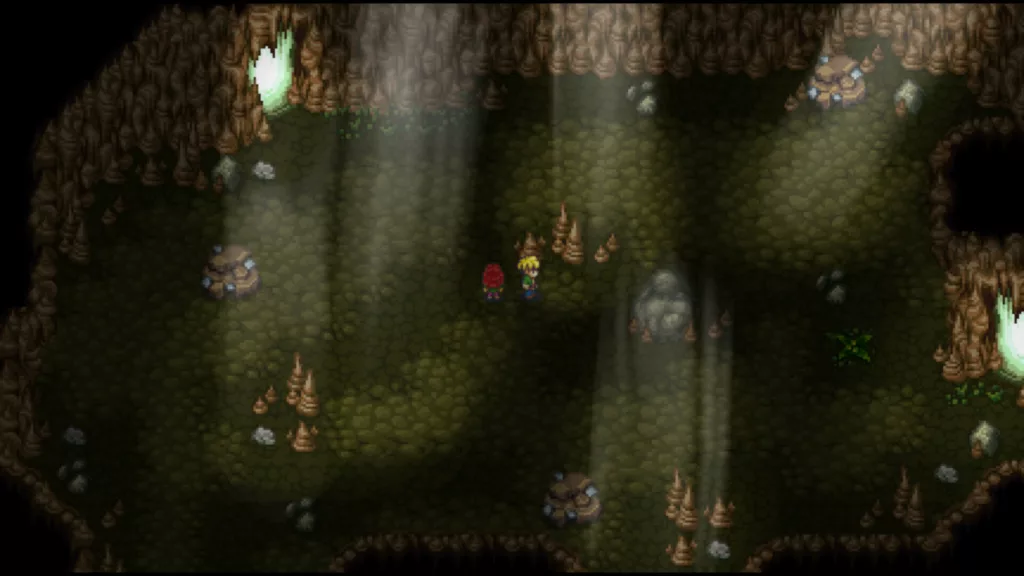 The premise offers a simple framework typical of farming simulators – inheriting a farm and restoring it to its former glory. However, the added mystery elements allow for a deeper story beyond just growing turnips and raising chickens. As Will and Samantha explore the island's woods, beaches, and caves, they find clues hinting at a darker history. Strange rituals, abandoned buildings, and bloody sacrifices suggest this island's secrets are more sinister than they first realized.
The brother-sister duo anchors the narrative, though their incessant bickering about exploring can grow tiresome early on. They ultimately become more endearing as their sibling bond strengthens amidst the eerie discoveries. The limited supporting cast provides little insight, with the father only pressing the importance of appeasing the island's gods. While thecharacters have depth typical of retro pixel-art games, their evolving relationship and curiosity fuel the story's momentum.
The horror elements are well-integrated into the peaceful farming setting. Ominous events like stumbling upon dead animals or finding cryptic notes create an unsettling atmosphere without feeling gratuitous. The tension builds naturally through exploration versus relying on sudden jump scares. Finding the right balance helps the horror complement the gameplay versus overwhelm it.
Overall, Harvest Island successfully crafts an intriguing mystery within its tropical farm setting. It smartly strays from standard farming simulator stories in favor of a creepier plot steeped in old-school horror vibes. While the characters have limited complexity, their quest to unravel the island's secrets should compel players to keep pushing forward. Despite some early narrative stumbles, Harvest Island delivers an eerie tale perfect for the Halloween season.
Farming and Surviving on a Haunted Island
At its core, Harvest Island follows the familiar gameplay loop of farming simulators. Players take care of crops and animals, gather resources, craft items, and complete tasks. However, various new mechanics provide fresh twists on the established formula.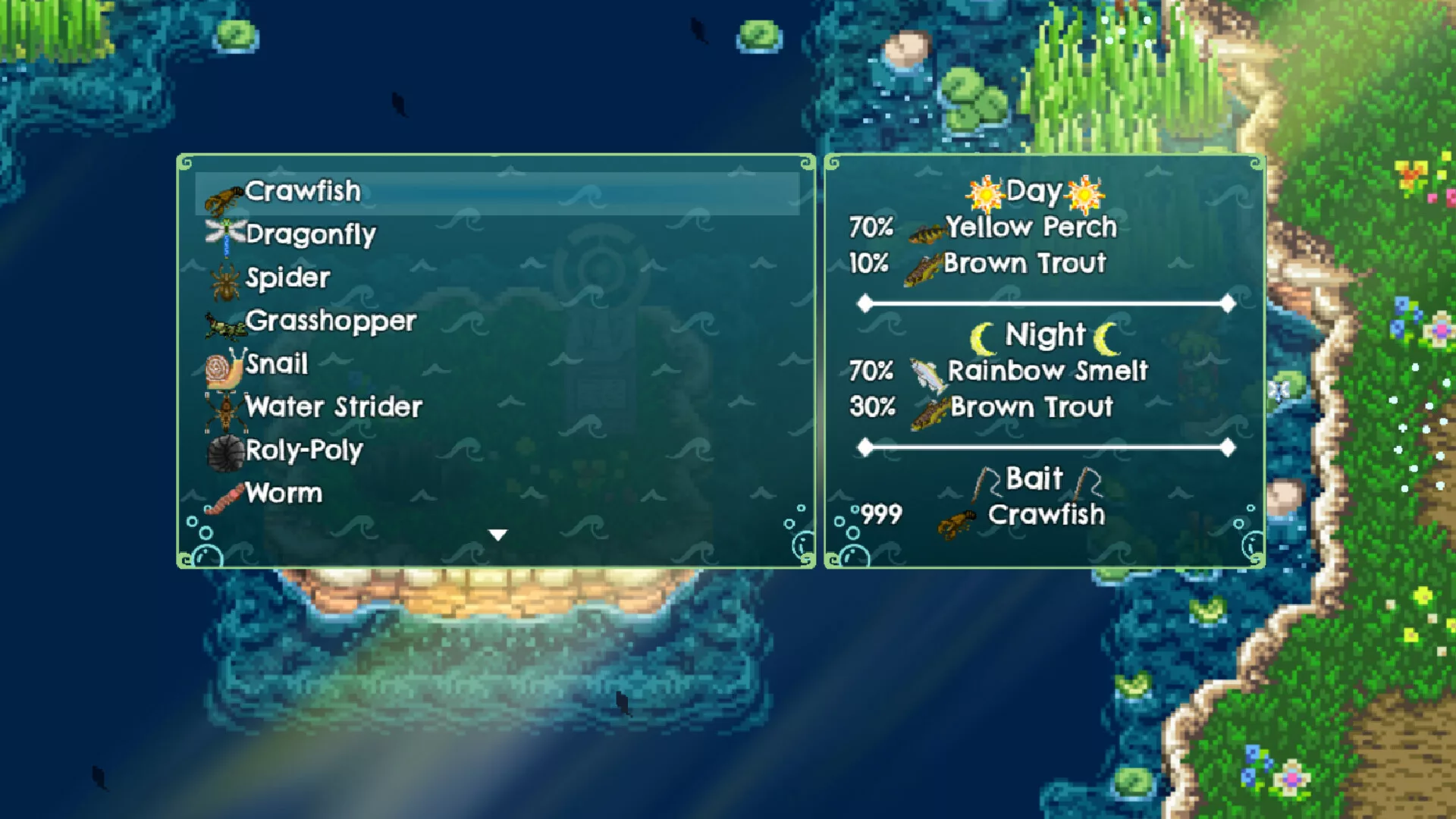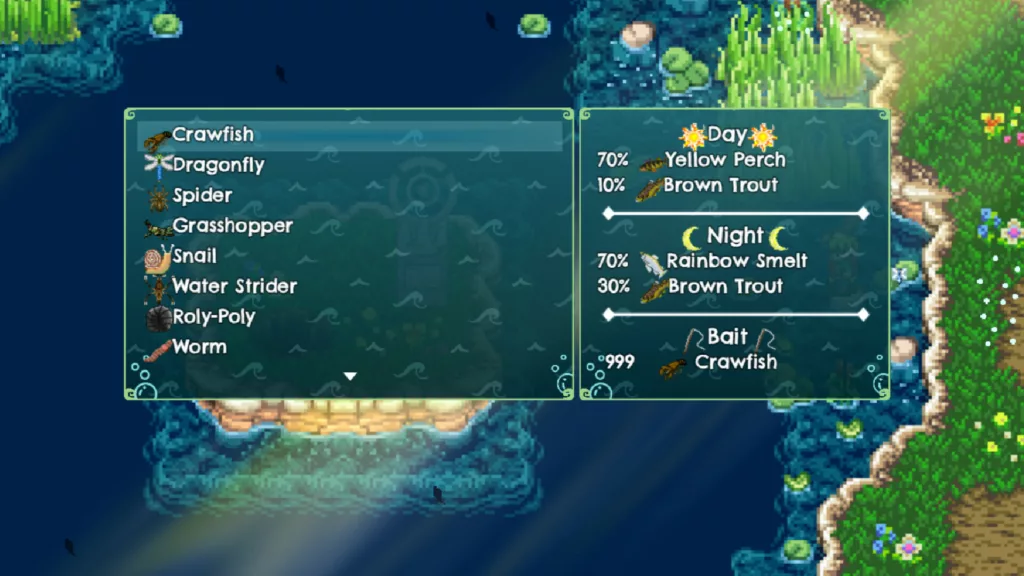 The main activities involve tending to a small starter farm and exploring the island's wooded areas, beaches, and caves. Farming tasks like watering plants and feeding animals are straightforward. Foraging for resources like fruit, seashells, and mushrooms adds nice variety. Players can then use these resources to craft goods or give offerings to statues in exchange for blessings.
While it shares similarities with classics like Stardew Valley, Harvest Island streamlines certain mechanics. There is no shopping since you can only obtain seeds and animals through the statues. Relationships and romance options with townspeople are also absent. This more focused approach maximizes time spent uncovering the island's secrets.
However, some new additions slow down the gameplay. The stamina system can grind progress to a halt, punishing you for basic actions like running or chopping trees. Having to eat just to restore enough stamina to go to sleep becomes tedious busywork. Item storage limits also force frequent tough decisions about what to keep or discard. These mechanics disrupt the otherwise smooth farming loop.
The user interface presents another mixed bag. Menus look clean yet feel cluttered when managing your limited inventory space. Tutorial messages are often vague as well, leaving players to rely on trial and error. The lack of guidance for things like upgrading tools is an odd oversight.
Yet despite these frustrations, exploration yields the most rewarding gameplay. Discovering hidden caves and abandoned structures often unveils new quests, backstory, or useful resources. The allure of uncovering the next secret keeps pushing you forward. Challenging your stamina does require strategy but prevents rushing through all the content too quickly.
Overall, Harvest Island tries some new ideas to differentiate itself from similar farming simulators. Some features like limited storage and excessive stamina drainage go too far in slowing the game down. But the emphasis on exploration delivers a steady stream of surprises and mysteries to unravel. Fans of the horror genre will especially appreciate the creepy risk/reward trade-off of venturing into the unknown. While the new additions have mixed results, they offer a spookier gameplay experience perfect for the Halloween season.
Pixelated Visuals and Music That Complement the Spooky Vibes
Harvest Island utilizes a retro pixel art style to visualize its creepy farming world. The visuals effectively match the eerie story with darkened colors and unsettling environments. While simple, the graphics generate an aptly unnerving atmosphere.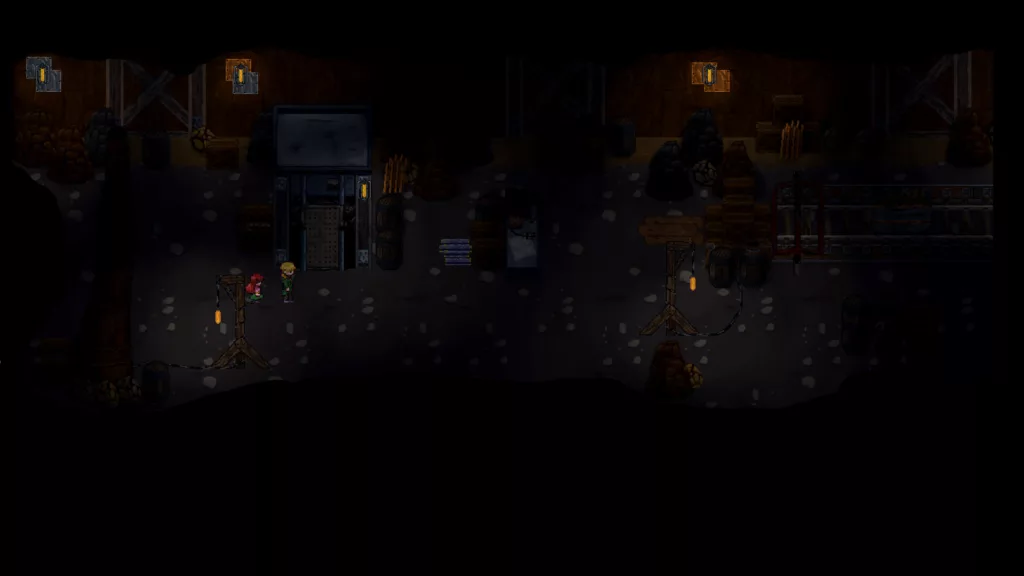 The pixelated graphics call back to old-school RPG Maker horror games. The lower resolution suits the mysteriously sparse areas like abandoned buildings and ritual sites. Forests appear lush yet foreboding with muted greens and misty grays. The beach exudes isolation with its stark cliffs and lifeless shores. Touches like finding bloody animal remains further amplify the creepiness.
Character sprites also reflect the horror vibe with muted colors, shadowy shading, and limited animations. The simple style allows the audience to imprint their own uneasiness onto the characters' subdued reactions. Visual flourishes like changing backgrounds based on time of day provide extra environmental depth.
The graphics aren't visually stunning but effectively convey the desired ominous tone. Visuals meant to unsettle rarely require cutting-edge technology. Harvest Island's purposefully dated pixel art style pairs well with its unhurried gameplay.
Matching the visuals, Harvest Island's minimalist soundtrack relies on simple melodies with haunting undertones. Sparse sound effects like leaves rustling or waves lapping heighten the isolation. The absence of music in tense moments makes sudden sounds like animal cries extra jarring.
Voice acting and dialogue are largely absent. This allows players to insert the voices they feel fit characters' muted reactions to disturbing discoveries. When used sparingly, the hushed and foreboding voice samples add to the unease versus distracting from it.
Overall, Harvest Island's lo-fi graphics and audio immerse players in its eerie island setting. The visuals and sounds work in harmony to deliver an unsettling ambiance perfect for a horror farming experience. While not technically impressive, the unified artistic direction amplifies both the story and gameplay.
Examining the Highs and Lows of Harvest Island
Harvest Island brings innovation and potential to the farming simulator genre but also stumbles in key areas. Let's dig into the core strengths and weaknesses. On the positive side, Harvest Island delivers an intriguing mystery builtin naturally to the tropical island setting. Instead of just growing crops, players are motivated to explore the island and uncover its sinister secrets. The story expanded beyond the standard farming formula provides a compelling reason to keep pushing forward.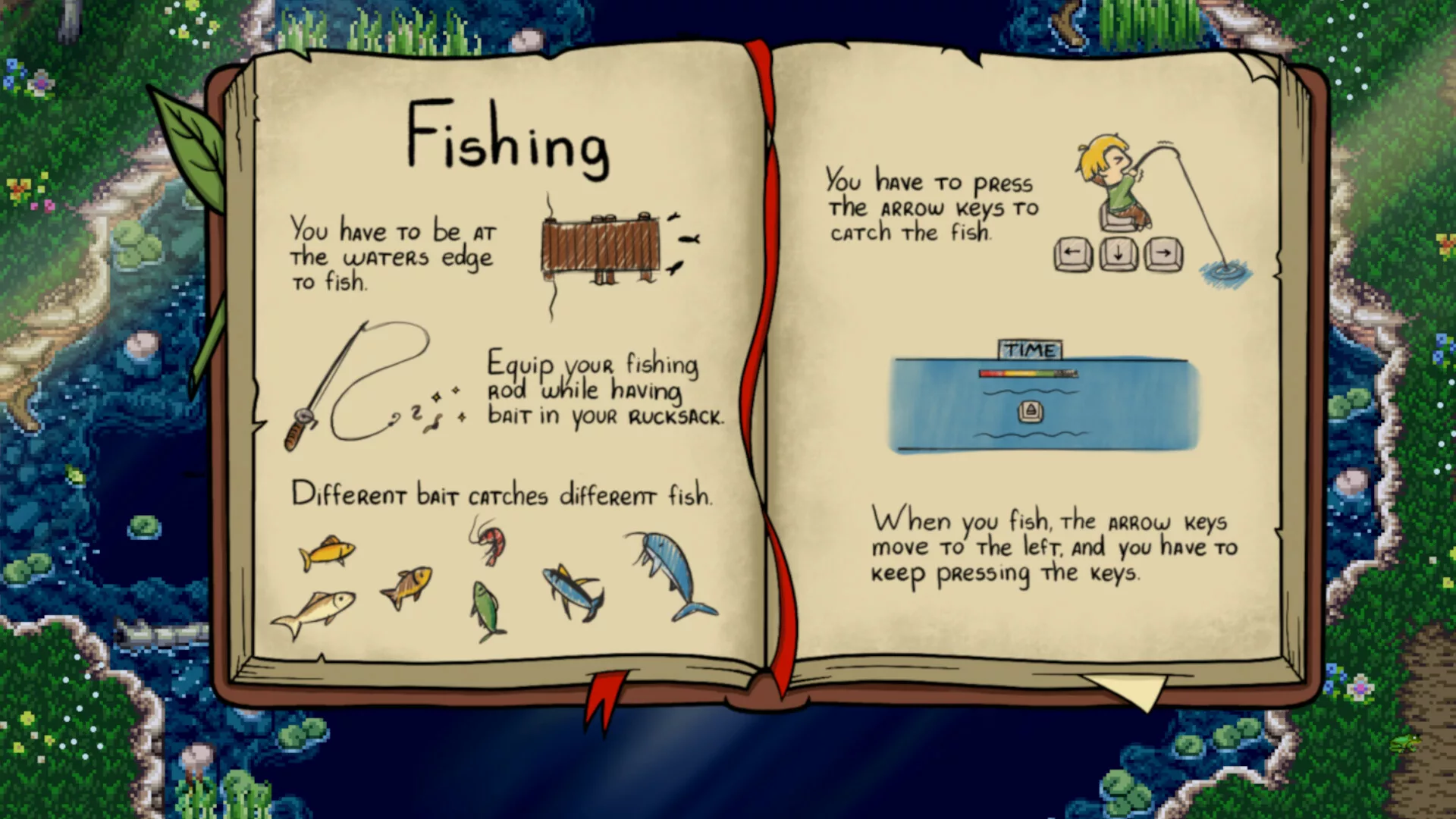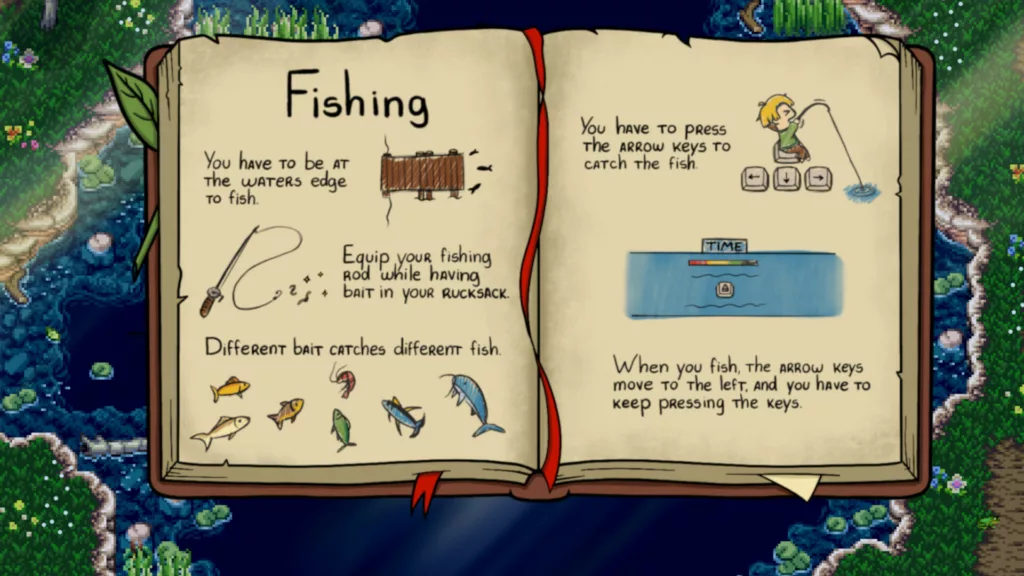 The emphasis on exploration gameplay also gives a distinct rhythm to the tasks. Making incremental discoveries in new areas offers rewarding surprises that most simulators lack. Having concrete goals tied to the unfolding mystery provides helpful direction compared to more aimless farming titles.
The creepy atmosphere is excellently executed as well. The visuals, sound design, and environments work in concert to provide an unsettling vibe perfect for fall. Horror elements are subtly blended into the farming gameplay versus feeling tacked on. Harvest Island resists big scares in favor of sustained tension.
However, Harvest Island also inherits some of the weaknesses of the genre. Repetitive activities like collecting resources or fulfilling random villager requests can become tedious. Streamlining or modernizing certain aspects could enhance engagement.
Some new mechanics also disrupt the flow. The stamina system punishes you too harshly for basic actions. The lack of storage quickly becomes frustrating. Quest instructions are often vague as well, causing aimless wandering. These limitations go too far in artificially padding out gameplay time.
While the story starts out strong, the characters lose momentum after predictable bickering early on. Supporting characters also provide minimal insight into the island's backstory. Missed opportunities for deeper characterization and lore are disappointing.
Overall though, Harvest Island succeeds more than it falters. Its fresh take on the farming simulator via Mystery delivers a strong anchor to compel players forward. Shortcomings in mechanics and narrative polish do not ruin the overall experience but serve as areas for improvement. Fans seeking some spookiness with their farming will find Harvest Island harvests a unique and addictive experience.
Harvest Island Cultivates Fresh Ideas for Farming Sims
Harvest Island shows the promise of innovating within the established farming simulator genre by integrating mystery and horror elements into the gameplay loop. Despite some repetitive tasks and technical hiccups, Harvest Island delivers an eerie yet entertaining island adventure.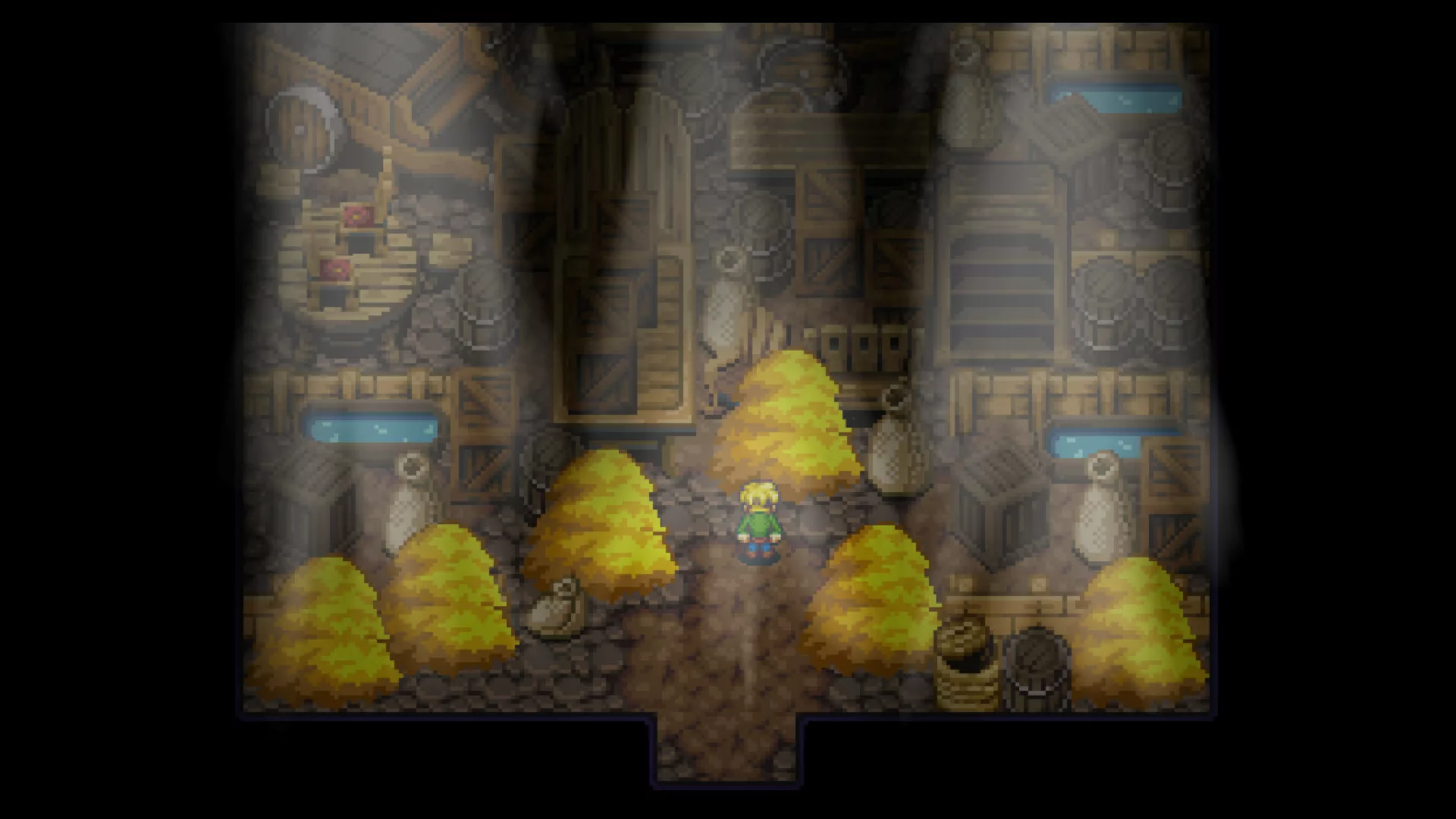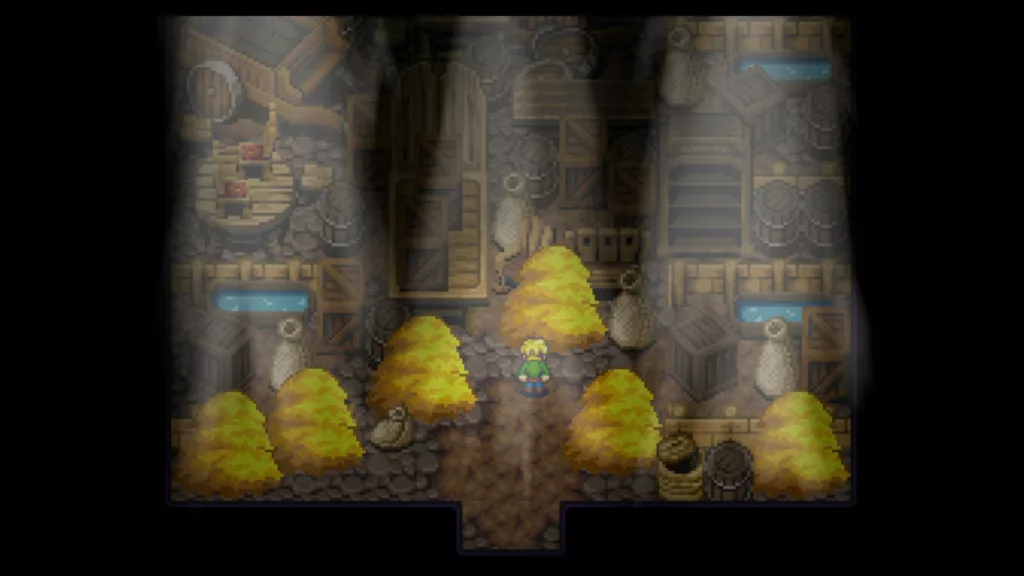 The emphasis on exploration and uncovering a sinister backstory provides meaningful motivation beyond just growing the biggest pumpkin. Pushing forward to unravel the next piece of the mystery proves compelling for those seeking a story-driven farming experience.
Strong atmosphere through audio, visuals, and environments also immerses players in the unsettling vibe. Horror aspects are thoughtfully woven into the gameplay versus feeling detached or gimmicky. Harvest Island resists big jump scares in favor of sustained creepy tension.
However, repetitive gameplay loops and interface frustrations may test player patience. Mechanics like excessive stamina depletion disrupt flow. Instructions for upgrading tools or completing certain quests are too vague as well. Streamlining some features could enhance engagement for those less enthralled by farming minutiae.
Yet despite areas for improvement, Harvest Island succeeds at bringing some fresh ideas to the genre. The emphasis on exploration and incremental mystery provides clear direction. Creepy ambiance paired with classic farming gameplay also delivers a unique tone.
Farming sim fans seeking more story or those enjoying the Halloween season will find the most value. Players strictly looking to build an efficient farm or desiring deeper RPG mechanics may want to wait for more content. But if you crave a chill yet creepy virtual escape this fall, Harvest Island could be the perfect haunt.
The Review
Harvest Island
Harvest Island carves out a unique identity in the crowded farming simulator genre by integrating an unsettling mystery into the tropical island setting. While technical issues and repetitive tasks occasionally disrupt the experience, rich atmosphere, incremental exploration, and an intriguing backstory cultivate an engaging adventure perfect for the fall season. Familiar farming fun fused with horror in Harvest Island make it a harvest worth reaping.
PROS
Intriguing mystery and backstory that drives progression
Strong creepy atmosphere through visuals and audio
Emphasis on exploration and incremental discoveries
Farming mechanics provide a familiar core loop
Horror elements nicely integrated into gameplay
Retro pixel art visuals fit the tone
Lightweight technical requirements
CONS
Repetitive farming tasks can become tedious
Restrictive stamina system disrupts flow
Frustrating inventory/storage limitations
Crafting instructions are too vague
Character interactions are limited