Graphics cards are becoming better and better in terms of performance, with ever-more powerful chips and ever-higher-resolution screens. But these resources have to be used – and by beautiful games. Below you'll find the most beautiful 4K games that push most computers to their limits with their system requirements.
The fact that Assassin's Creed, Battlefield and Forza are graphic masterpieces is no secret here. However, the high resolution requires a lot of computer power and can cause even the best PC to sweat. And not all of us have a tower PC with an RTX 3080 or RX 6800 at home.
Therefore, if you're not confident about your computer's ability to run a particular game, it's a good idea to check out the system requirements before you buy. But if you have a really powerful computer, you can test its limits with these 13 games – and enjoy beautiful graphics.
13- The Witcher 3: Wild Hunt
Built to last, The Witcher 3: Wild Hunt is the most perfect example of how timelessly beautiful graphics can be. It is difficult to deny that it is still a gorgeous game after all these years. In fact, the action RPG even gives you some additional graphics settings, among them advanced hair physics settings.
12- Crysis 3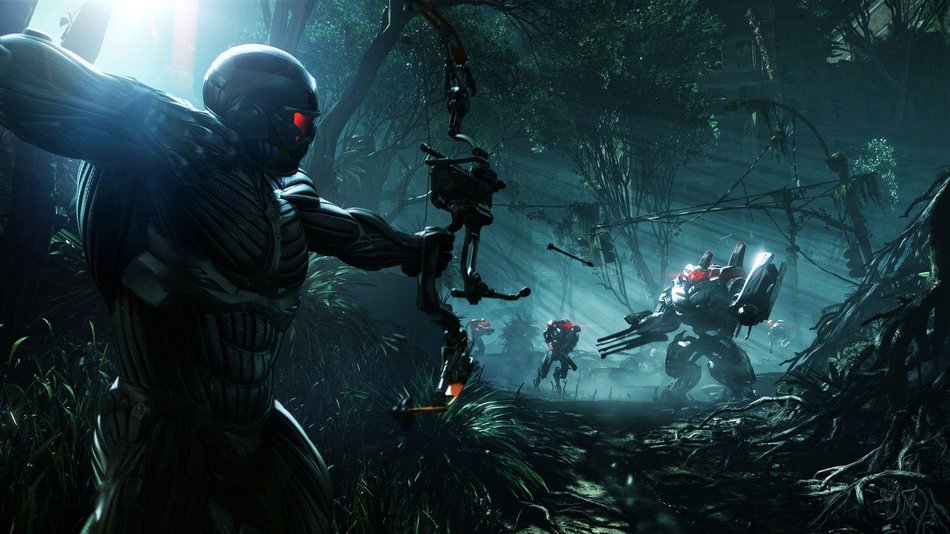 "Can your PC handle Crysis?" – which is a legitimate question for just about all computers. Crysis 3, which was released in 2013, has been developed by the developer studio Crytek to be "graphically future-proof". In other words, the graphics settings were designed in such a way that you can still be amazed by the look of the game on today's more powerful PCs.
It is impressive, especially when you realize what the game demands even from state-of-the-art computers. In fact, the CryEngine 3 still provides great particle effects and high-quality textures. But smooth gaming with 4K resolution is only possible on real power PCs.
11- Cyberpunk 2077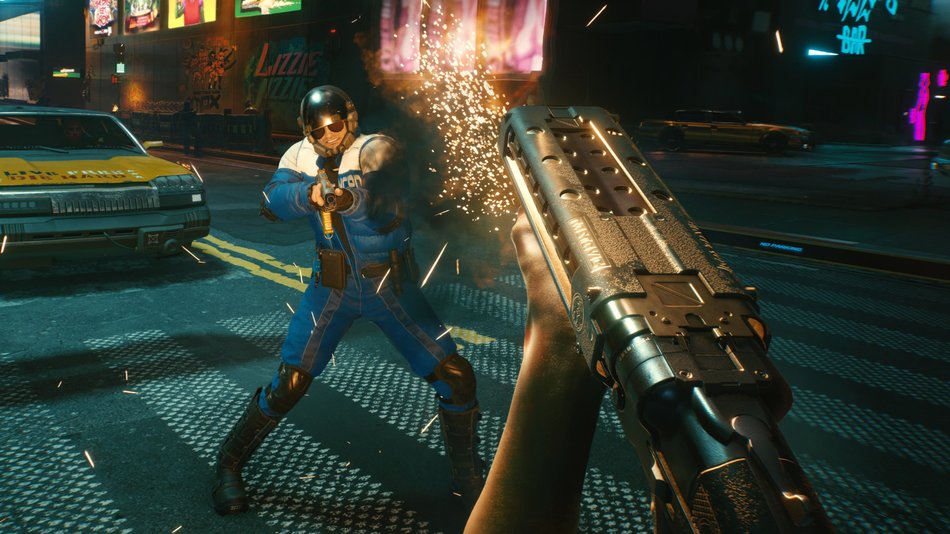 Leaving the general release debacle and various graphics glitches aside, Cyberpunk 2077 is a truly pretty game that keeps many PCs on their toes. However, the graphics gem has unfortunately not a huge fan base (anymore). However, that doesn't necessarily mean that the neon-colored dystopia isn't worth a look.
10- Destiny 2
The game Destiny 2 is probably one of the most beautiful shooters for the PC. Not the most photorealistic by any means, but one of the most detailed thanks to Bungie's proprietary engine. Gravel is programmed to be physically correct as you run, while rain causes the textures of your surroundings and clothing to change. However, Destiny's greatest strength is perhaps the lighting atmosphere.
If you have ever stepped into the skin of the guardian, you've certainly spent a few times just looking around and turning the camera to see rays of light vanish behind mountains or buildings. The PC version was released two months after the console version.
However, the short wait was well worth it for PC players. Because in contrast to the console, you have the opportunity to turn off the default 30 FPS on the PC and discover the large universe of Destiny 2 with 60 FPS. Those wanting to challenge their computer a bit more can play in full 4K resolution.
9- Shadow of the Tomb Raider
Lara Croft has been a gaming icon since 1996. She has experienced a number of technological advances along the way. The protagonist of the Tomb Raider series has already graced handhelds, smartphones, consoles and PCs. Now, after 23 games, she's finally reached the age of 4K gaming.
Interested in enjoying Shadow of the Tomb Raider in 4K at up to 60 FPS? No problem – the Foundation engine makes it possible! It was worth the trip, because Lara and the game world look better than ever.
8- Metro Exodus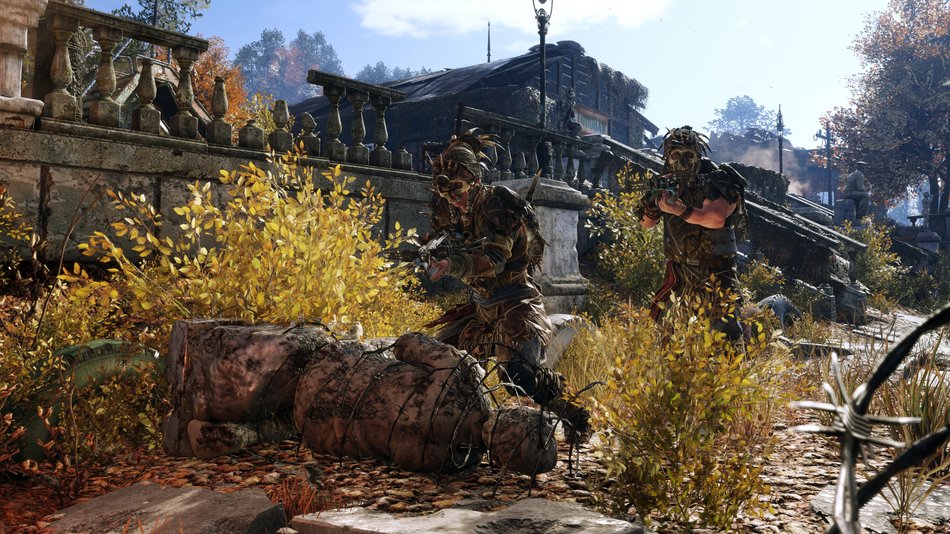 Metro Exodus' gloomy, dystopian atmosphere lives, among other things, from its picture-perfect graphics. As you travel with Artyom in the Russian wasteland, you frequently can't help but just take a break and admire the scenery.
7- Assassin's Creed: Valhalla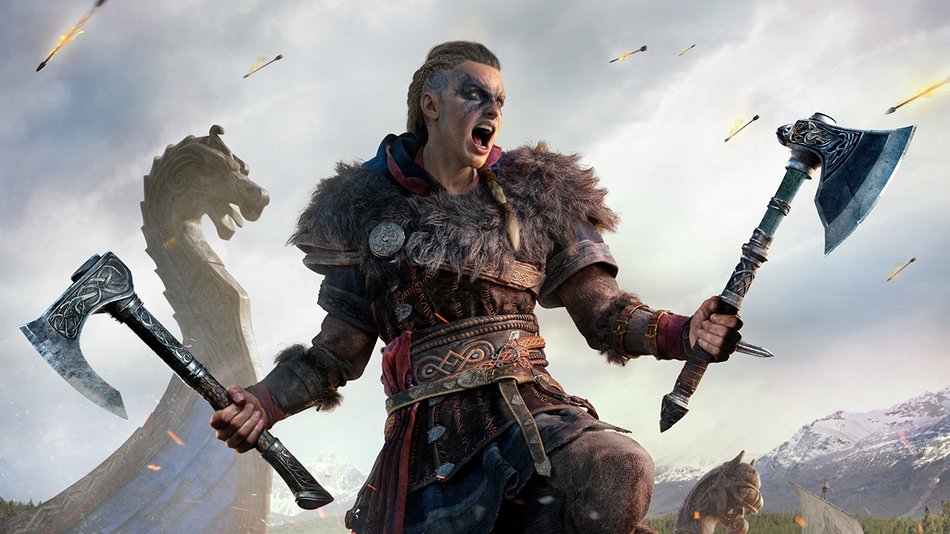 Ready for your raid in one of the most beautiful game worlds of the Assassin's Creed series? If so, get your PC ready and cool down your graphics card – because AC: Valhalla is anything but resource-saving. However, the effort is worth it.
Here, smoke and fire make the raging Vikings look as good as in hardly any other game before. Should you not like the setting, you can also switch to the much more colorful and equally beautiful Assassin's Creed: Odyssey and discover ancient Greece.
6- GTA 5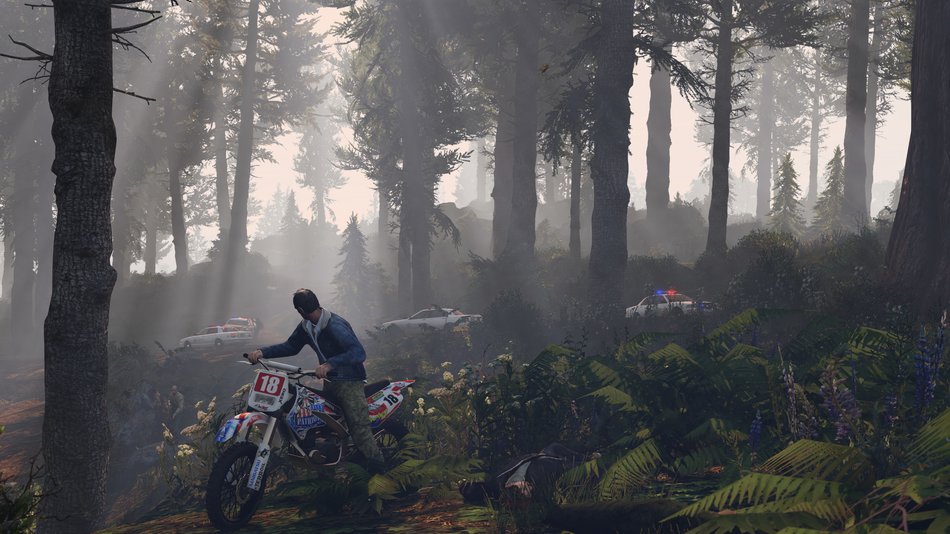 On the coast, driving towards the sunset, while listening to great music from the radio. This is what Grand Theft Auto 5 makes possible. You also have a huge selection of graphics settings to choose from as well.
Besides the texture quality, you can also adjust the density of the inhabitants of Los Santos, for example. But this is only the tip of the iceberg. In the meantime, there are many extensive mods with which you can get much more out of the graphics of GTA 5.
5- Microsoft Flight Simulator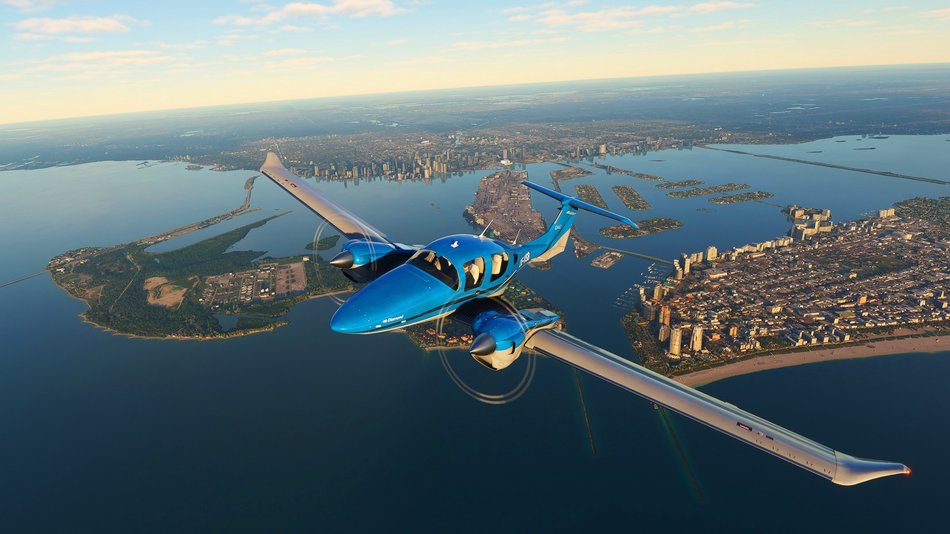 The Microsoft Flight Simulator is the best in the world in terms of realistic aircraft rendering. This resource-hungry flight simulation has become a real benchmark for monster PCs. And with good reason – you will rarely find such realistic models of airplanes in any other game at the moment.
4- Control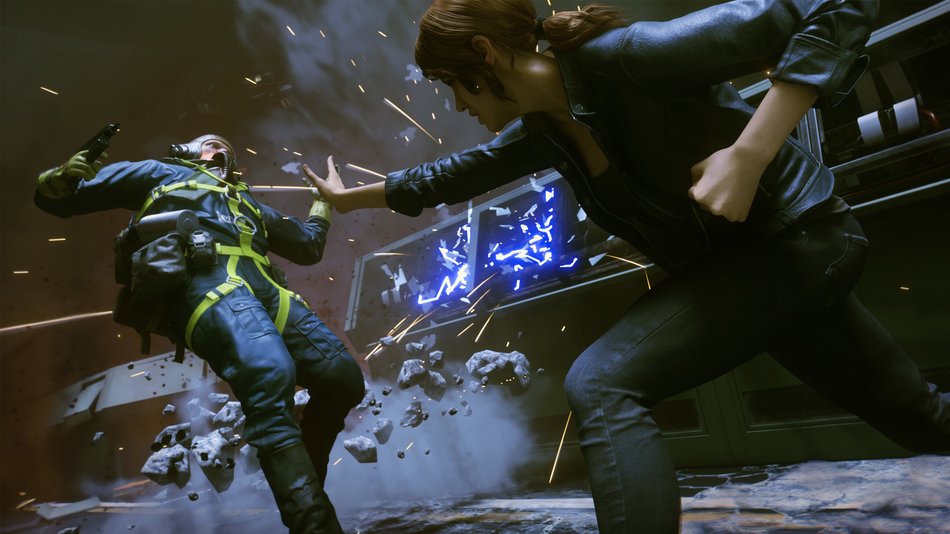 As one of the first games, Control demonstrated the beauty of ray tracing in an impressive way. This technology provides, among other things, a more accurate calculation of light rays which are reflected from objects like walls, glass panes or puddles.
As a result, shadows and lighting effects can be rendered more naturally, making for a more immersive gaming experience. In addition, Control has a mysterious game world that is rich in detail and invites you to explore it. In addition, the highly detailed modeling of the protagonist, Jesse, is also impressive.
3- Forza Horizon 4
Changing seasons every week and over 450 cars, all of which race across your screen in buttery smooth 4K at 60 frames per second. This is what awaits you in Forza Horizon 4.
For several years now, the Forza series has excelled with detailed vehicle models and an unbelievably realistic lighting atmosphere. And Forza Horizon 4 makes no exception. This is where you could comfortably hold up a photo of a car next to a screenshot from the game and ask, "Which picture is the real one?"
However, the graphics glory comes at a price – Forza Horizon 4 is a very hardware-hungry game.  To make sure you and your computer don't get bored, you can enjoy 22 graphics settings that aim to tickle everything out of your PC once again.
No matter if you want to play around with the motion blur quality or the quality of the reflection of your mirrors – the developers will give you a lot of freedom.
2- Battlefield 5
For years now, the Battlefield series has been delighting many fans with detailed maps on which players fight breathtaking battles in online mode. Besides the bombastic sound design, the stunning 4K graphics also catch the eye.
Many battles turn into a real action firework due to the destructible environment in many places. In Battlefield 5, you are once again sent to the fronts of the Second World War.
If you don't like this setting – no problem! At the end of the day, Battlefield 2042 will be a real grab bag that combines the best of many predecessors and sends you into the future.
1- Red Dead Redemption 2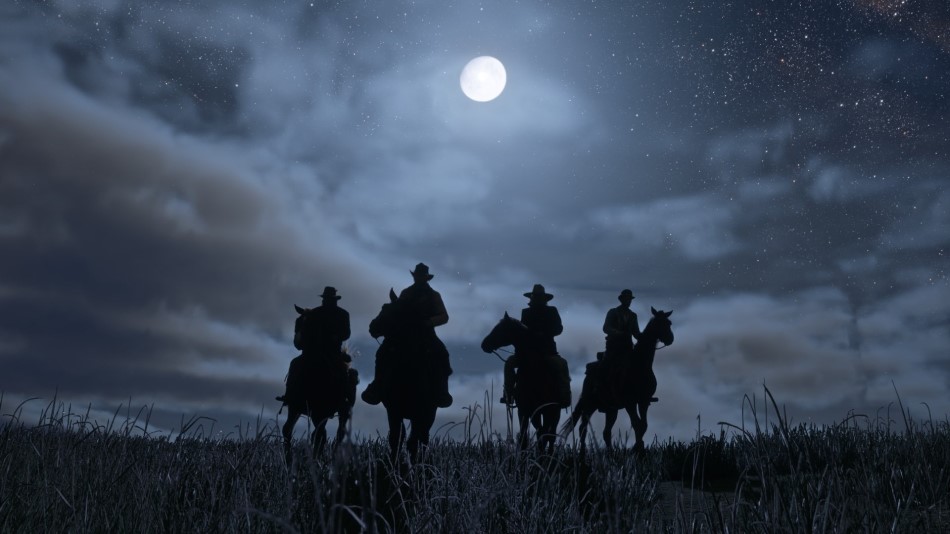 Similar to GTA 5, many Rockstar fans were anxiously awaiting the release of the PC version after the launch of Red Dead Redemption 2. While it looks incredibly beautiful on PS4 and Xbox One, there is nothing that can top the detailed graphics of the PC version.
Whether it's the play of light and shadow, the dynamics of the cloth, or the highly detailed weapons, the graphics of RDR2 make the game world seem so alive and real. Pity only if you are affected by the global graphics card shortage.