As we eagerly anticipate the reveal of the much-anticipated fifth installment of the beloved franchise, The Sims, let us not forget the endless possibilities and endless fun to be had within The Sims 4. And what better way to kick off the New Year than by diving into the vast world of mods, customizing and enhancing our gaming experience to new heights.
From sleek and functional UI improvements, to supercharging our sims with new abilities, to overhauling the emotion system, and even paying homage to other iconic franchises and eras – the options are truly endless.
So join us as we explore the cream of the crop, the very best mods The Sims 4 has to offer in 2023. And have no fear, installing these mods is a breeze, we'll even guide you through the process, making it as simple as can be. So go forth and add that extra layer of immersion and excitement to your Sims 4 experience.
How to install Sims 4 mods?
The installation process for game modifications, or "mods," is quite straightforward. First, locate the folder where the game has been installed on your computer. Within this folder, you should find a subfolder labeled "Mods." This is where all of the mod files that you download will be placed.
It is important to note that the format of the mod files can vary. If the file ends in ".package" or ".ts4script," you can simply move it to the "Mods" folder as is.
However, if the file is in a compressed format, such as a ".zip" file, you will need to extract the contents before moving them to the "Mods" folder. This can be done by right-clicking on the file and selecting "Extract" or "Unzip."
Once the mod files have been placed in the "Mods" folder, they will be automatically installed and ready for use. However, it is important to keep in mind that you will need to enable them in the game settings before they can be used.
It is worth mentioning that, before installing any mods, you should always check the compatibility of the mod with your current game version. Also, backup your original game files, as some mods may cause issues or break your game.
In order to enable custom content and mods in your game, there are a few steps you will need to follow. First, locate the icon with three horizontal dots in the main menu or at the top of the screen. Once you have found this icon, select it to open the game options.
Within the game options, look for a tab on the left side of the window labeled "others". Once you have located this tab, you will need to select the option to "enable custom content and mods" as well as "script mods allowed". These selections will allow you to use custom content and mods within the game.
After making these selections, don't forget to apply the changes. Keep in mind that you will need to restart the game for the changes to take effect. With these steps, you will be able to use custom content and mods in your game, adding more fun and possibilities to your gaming experience.
These are the best Sims 4 Mods in 2023
The Sims 4! The beloved simulation game that has captivated players for hours on end, allowing them to create and control their very own virtual worlds. But as time goes on, even the most die-hard of fans may find themselves craving something new and exciting. If you're one of those players, have no fear!
Thanks to a plethora of modifications available online, you can breathe fresh life into your gameplay and add a touch of panache to your virtual world. So why settle for the same old routine when you can spice things up and make your Sims experience truly unique? Give the following Sims 4 mods a try and see for yourself just how much more enjoyable The Sims 4 can be.
Are you ready to take your Sims 4 experience to the next level? Look no further than our list of the 15 best Sims 4 mods for 2023. From adding new clothing options to enhancing gameplay mechanics, these mods will breathe new life into your virtual world. Imagine your Sims taking on new careers, building their dream homes, and even falling in love with new NPCs. The possibilities are endless with these must-have mods. Don't miss out on the ultimate Sims 4 experience in 2023.
15- MC Command Center Sims 4 Mod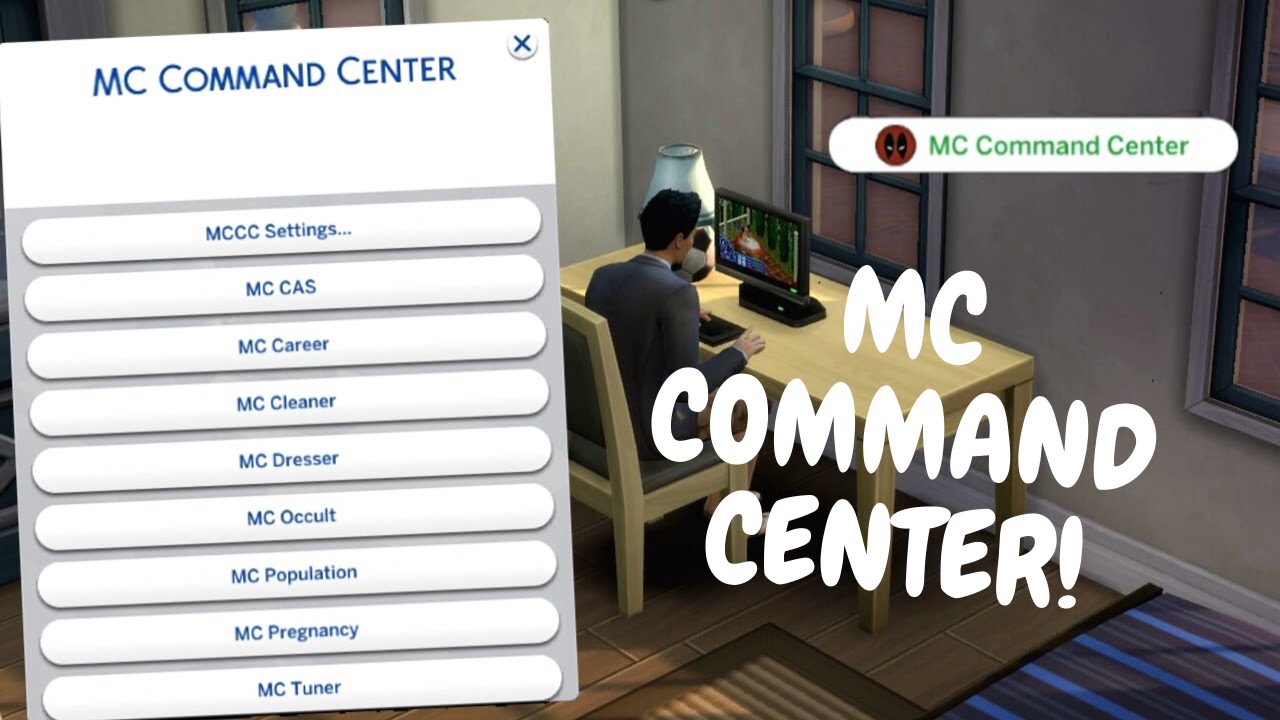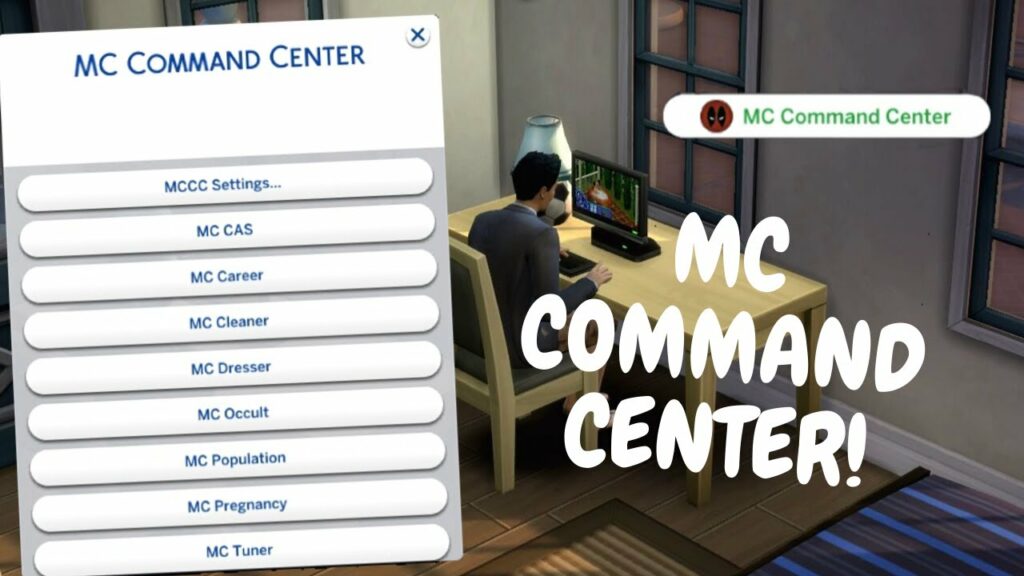 The MC Command Center, or MCC for short, is a mod that has become an essential part of many players' gaming experience. And it's no surprise why – its functions are so vast and versatile, it's hard to imagine playing the game without it.
At its core, the MCC unlocks the command system, giving players unprecedented control over their sims. Imagine being able to tweak the relationships between your sims, give them new looks at a whim, or change their names and moods on a whim. That's just the tip of the iceberg when it comes to the MCC's capabilities.
But the mod's powers don't stop there. The MCC also allows players to shape and advance the story of their sims throughout the entire city. It's like having a magic wand to shape the lives of your sims as you see fit. With the MCC, you can create dramatic plot twists, happy endings, or anything in between.
In short, the MC Command Center is a mod that turns the game of The Sims 4 into an open canvas, where players can let their imagination run wild, and where anything is possible. Whether you're looking to add depth and complexity to your sims' lives, or you're simply looking for an easier way to control your sims, the MCC is an absolute must-have. So, It is the ultimate tool for storytellers and game enthusiasts alike.
14- Turbo Careers Sims 4 Mod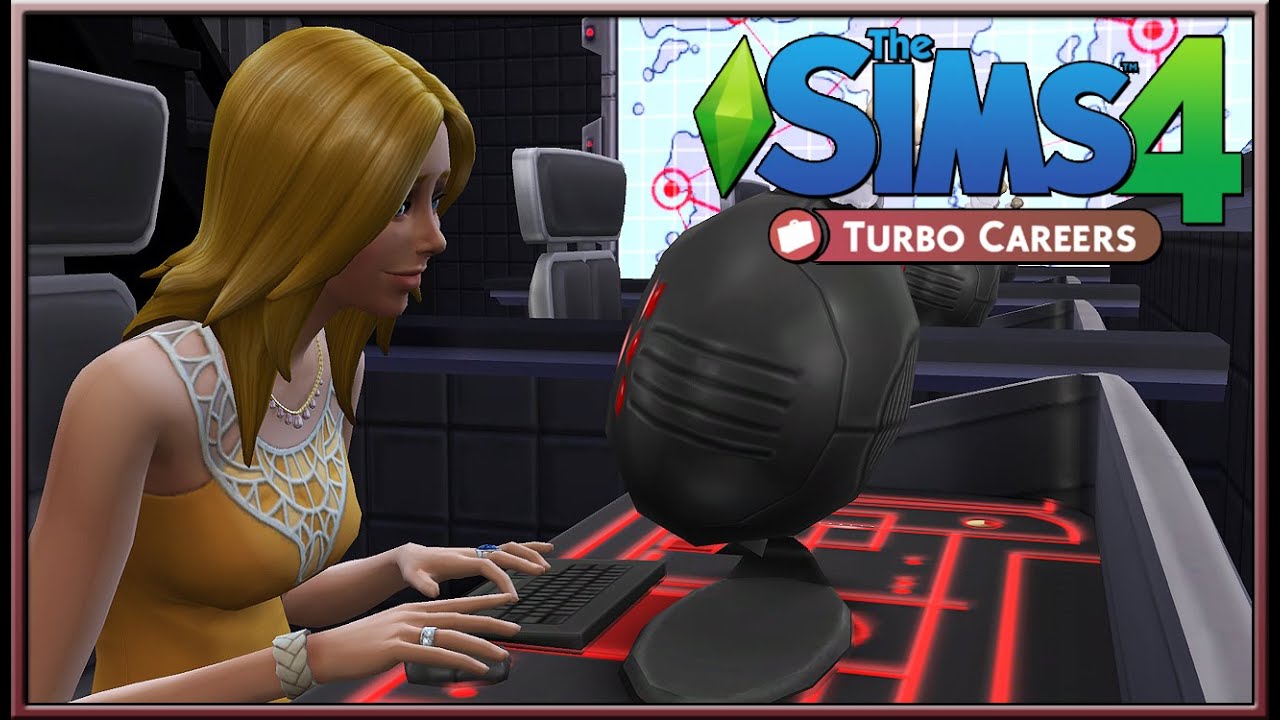 Are you tired of the limited career options for your sims in the game? Fear not, for the Turbo Careers Mod is here to open up a world of possibilities. With this mod, even the most closed off of careers can be accessed by your sims, giving you the ability to truly control their every move.
Gone are the days of wondering where your sim is off to during their 9-5. The Turbo Careers Mod sends a notification when it's time for your sim to head to work, allowing you to join them on the job. Imagine accompanying your sim as they froth milk and serve up lattes as a barista at a cozy coffee shop, or joining them as they climb the corporate ladder in a high-powered business career.
The mod also allows you to create your own careers and share them with the community. You can make a career in any field, from astronaut to zookeeper, and share it with the world via the gallery. Or you can place it on a free lot in the world and let other players discover it.
The Turbo Careers Mod is your key to unlocking a whole new world of possibilities for your sims. Say goodbye to the monotony of the same old careers and hello to endless opportunities for growth and advancement.
13- Have Some Personality Please! Sims 4 Mod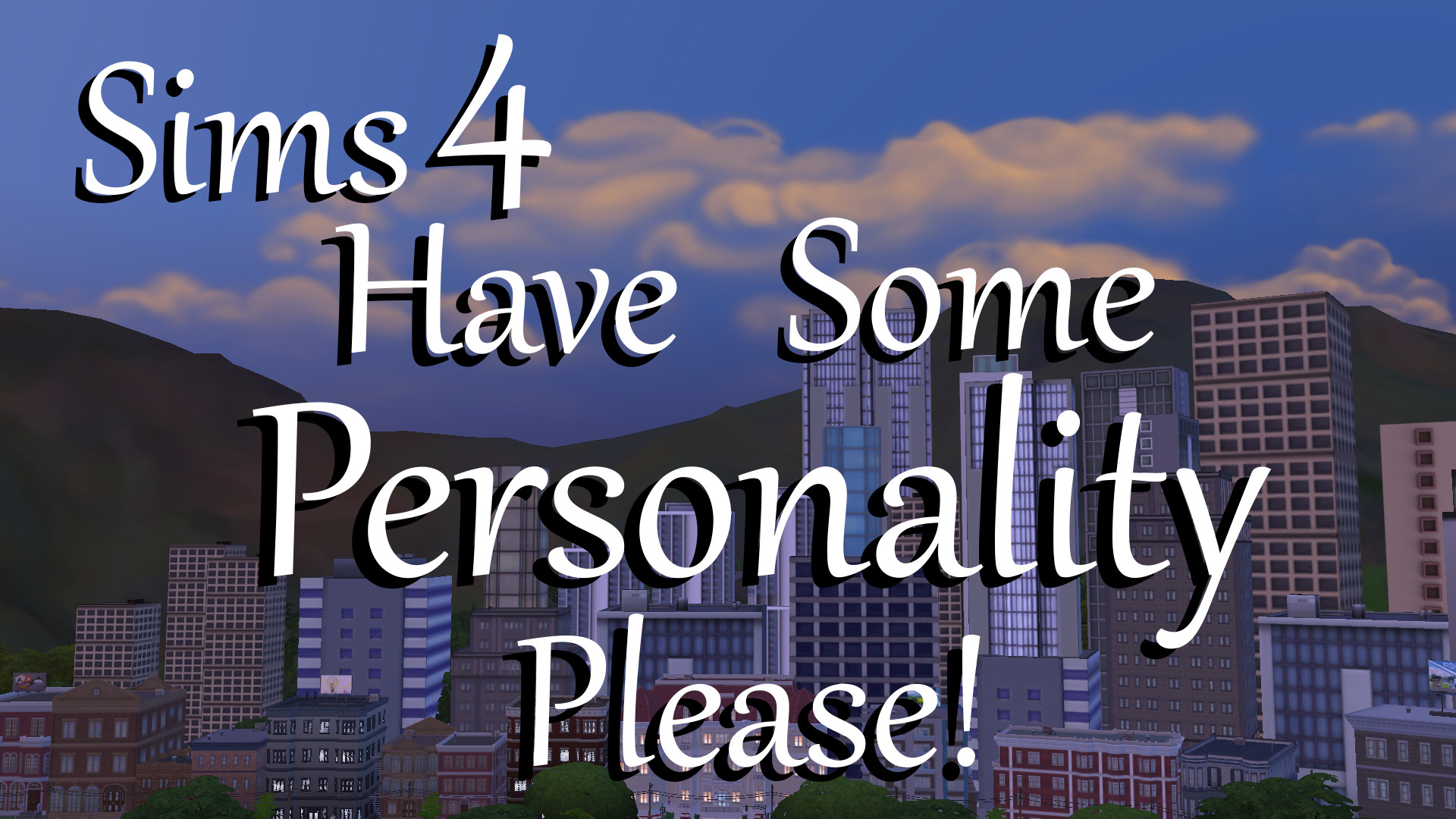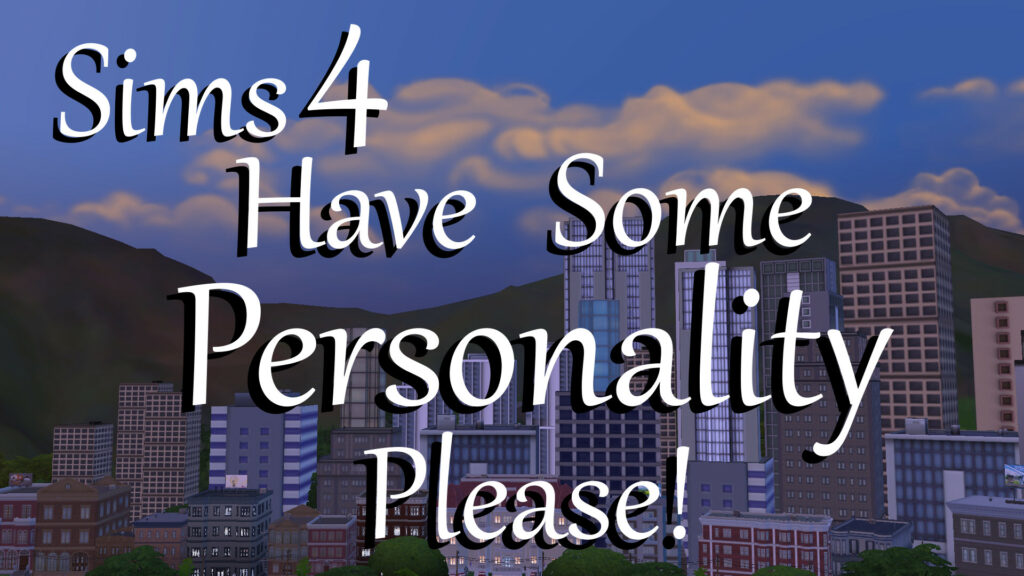 In the world of The Sims, each adult sim is bestowed with a unique set of character traits that shape their personalities. However, in the basic version of the game, these traits often feel like mere window dressing, failing to significantly impact the gameplay. But fear not, for the Mod Have Some Personality Please! is here to breathe new life into your sims' personalities, making their chosen traits more meaningful and influential.
With this mod installed, you'll find that your sims' personalities have a greater impact on their behavior and interactions. For example, if your sim is mischievous, they'll be more inclined to engage in playful pranks and mischief-making. And if they're a hopeless romantic, they'll be more likely to engage in flirtatious banter and romantic overtures.
But it's not just your sims' behavior that is affected by their personalities, the environment around them will also react to their traits. For example, other sims may be more likely to gossip with a sim that is known to be a bit of a troublemaker, or be more inclined to accept a date from a sim that is known to be a charmer.
In addition, sims will ask other sims about their day, kiss and tell jokes on their own, and generally react more like real people, as the mod make the sims more autonomous, making the game more realistic and fun. With the Mod Have Some Personality Please!, you'll find that your sims feel more like real, living individuals, rather than mere avatars controlled by you.
12 – No Disappearing Relatives in the Family Tree Sims 4 Mod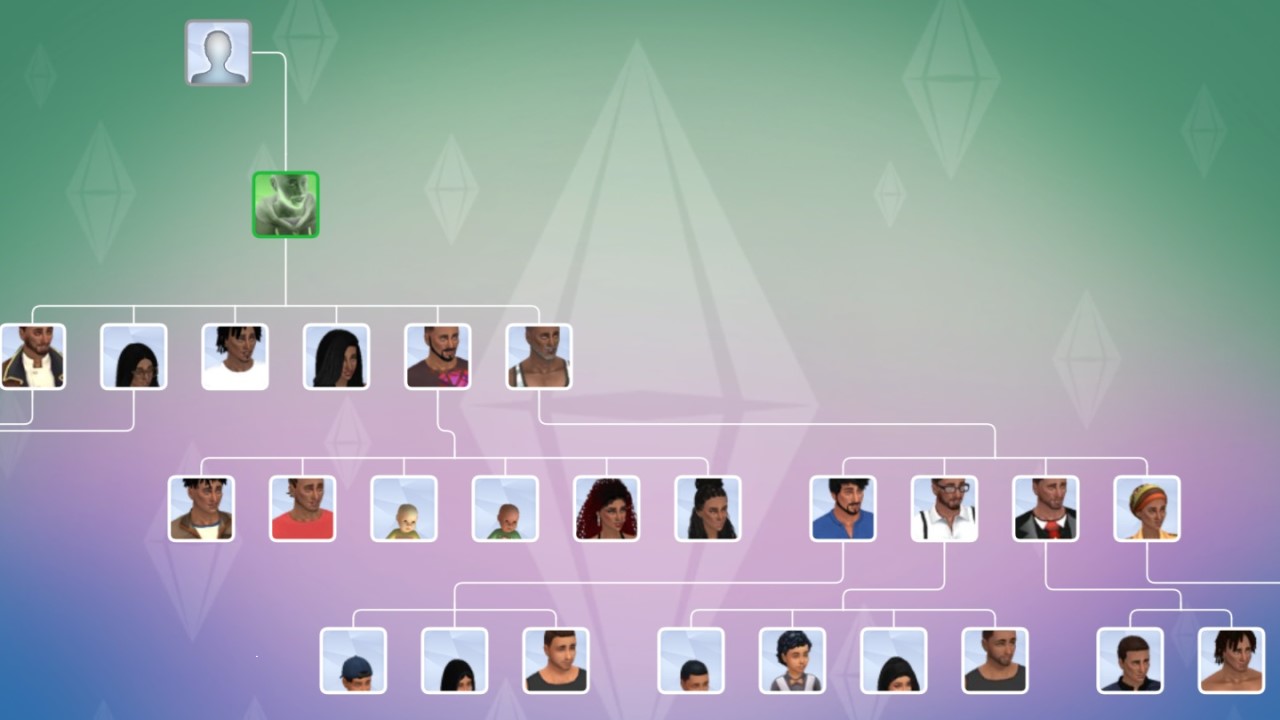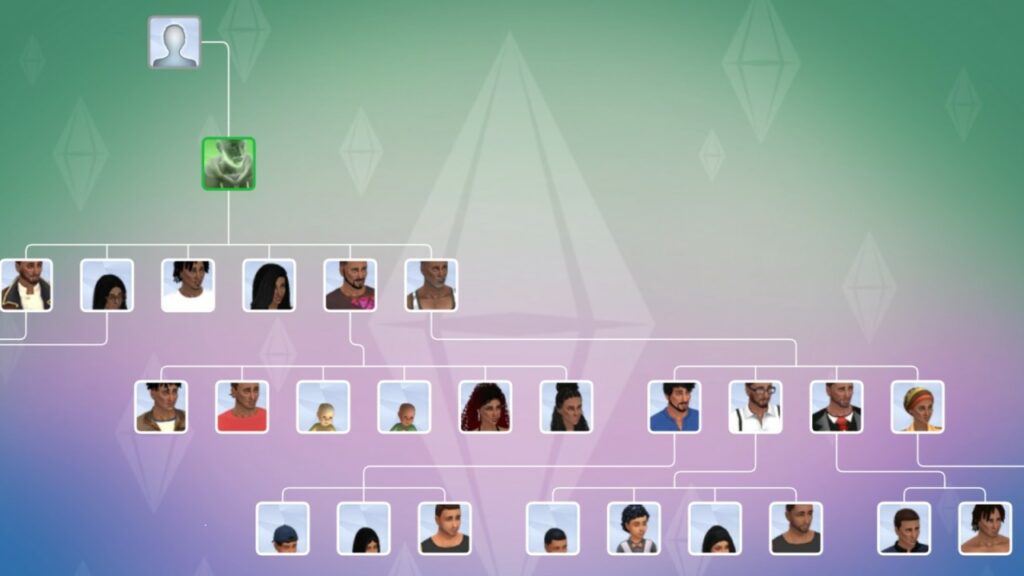 The No Disappearing Relatives in Family Tree mod for The Sims 4 is a true game-changer for those who delight in playing multi-generational games. This mod is an absolute must-have, as it ensures that the memories and legacies of your deceased Sims are forever etched in the annals of your family tree.
Gone are the days of heartache and disappointment as you watch your beloved Sims pass away, only to disappear from your family tree without a trace. This mod prevents the game from removing your deceased Sims from the family tree, allowing you to trace your family's history back to the very beginning.
Imagine the satisfaction of being able to explore the intricacies of your Sims' family tree, spanning multiple generations, without the fear of missing a single link. This mod is an invaluable tool for those who strive to create a rich and immersive gaming experience.
So, if you're a fan of multi-generational games and want to ensure that the memories of your Sims live on, the No Disappearing Relatives in Family Tree mod is an absolute must-have. This mod will give you the freedom to fully immerse yourself in your Sims' world, without the fear of losing any part of their legacy.
11- Become a Sorcerer Sims 4 Mod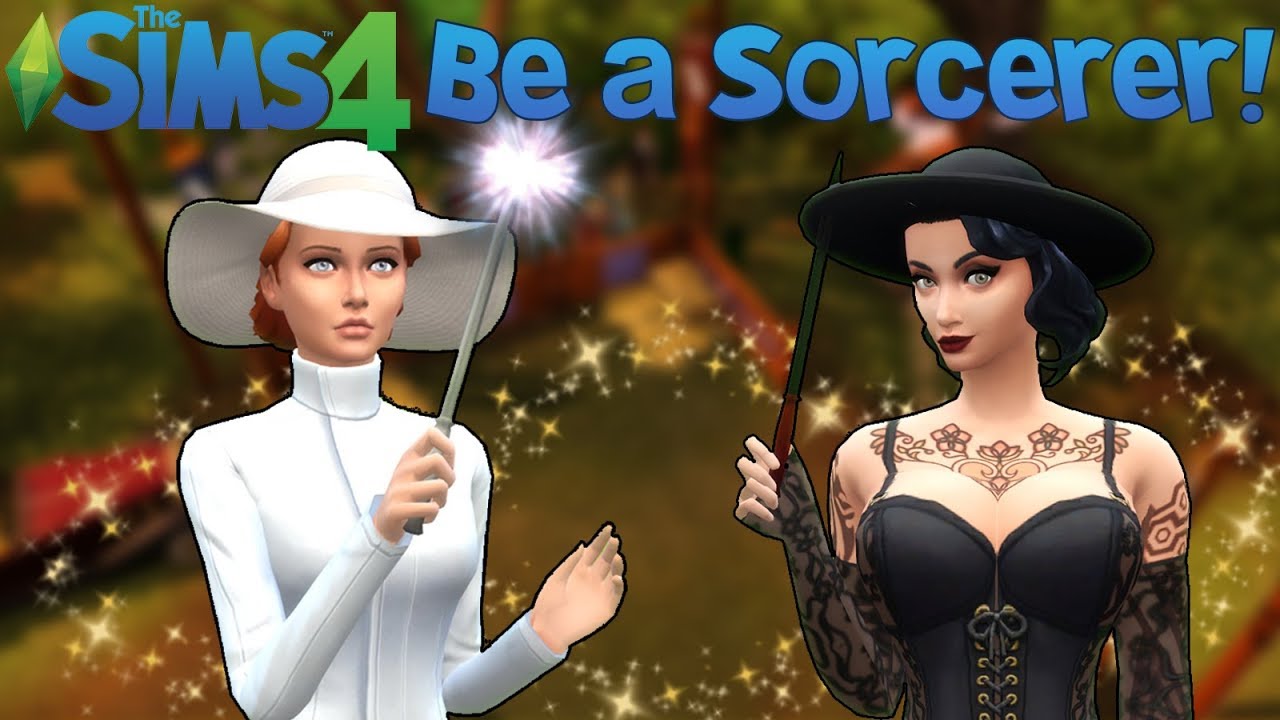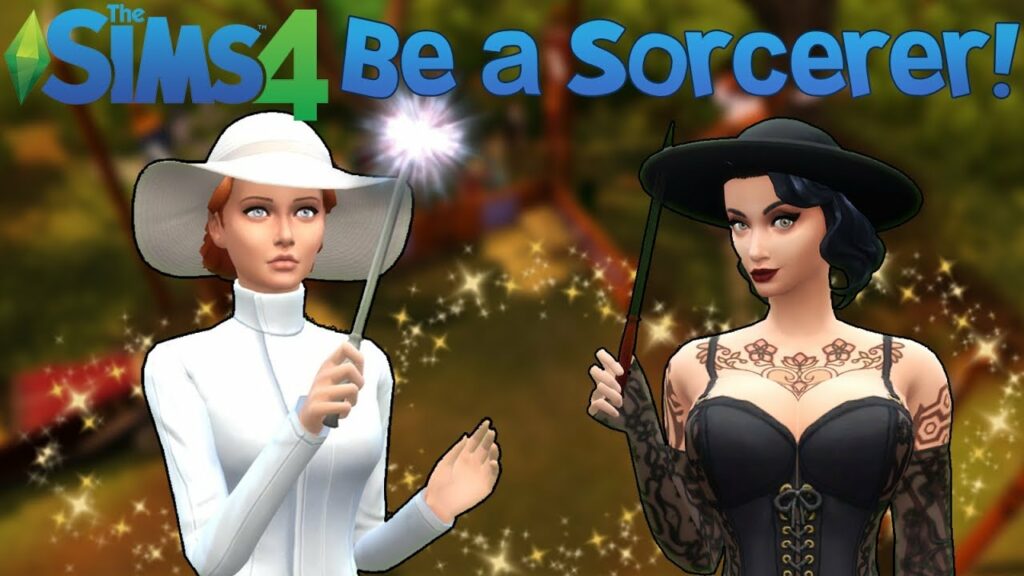 Are you yearning to become a part of the elite society of sorcerers and witches? Your wish is our command. Introducing the Become a Sorcerer mod, the ultimate tool for unlocking the mystical powers within you. With just a simple purchase of a clay piece from the building panel and a quick examination, you'll have access to a whole new realm of magical abilities. The choice is yours, dear wizard, to tread the path of light or embrace the darkness.
Depending on your choice, you can use your powers for good or for mischief. Unleash fiery blasts with fireballs or summon bolts of lightning, or even use your magic to subtly manipulate those around you. The possibilities are endless, from causing chaos among your neighbors to draining the happiness of others like an energy vampire. This is magic, and it's all within your grasp.
10- Slice of Life Sims 4 Mod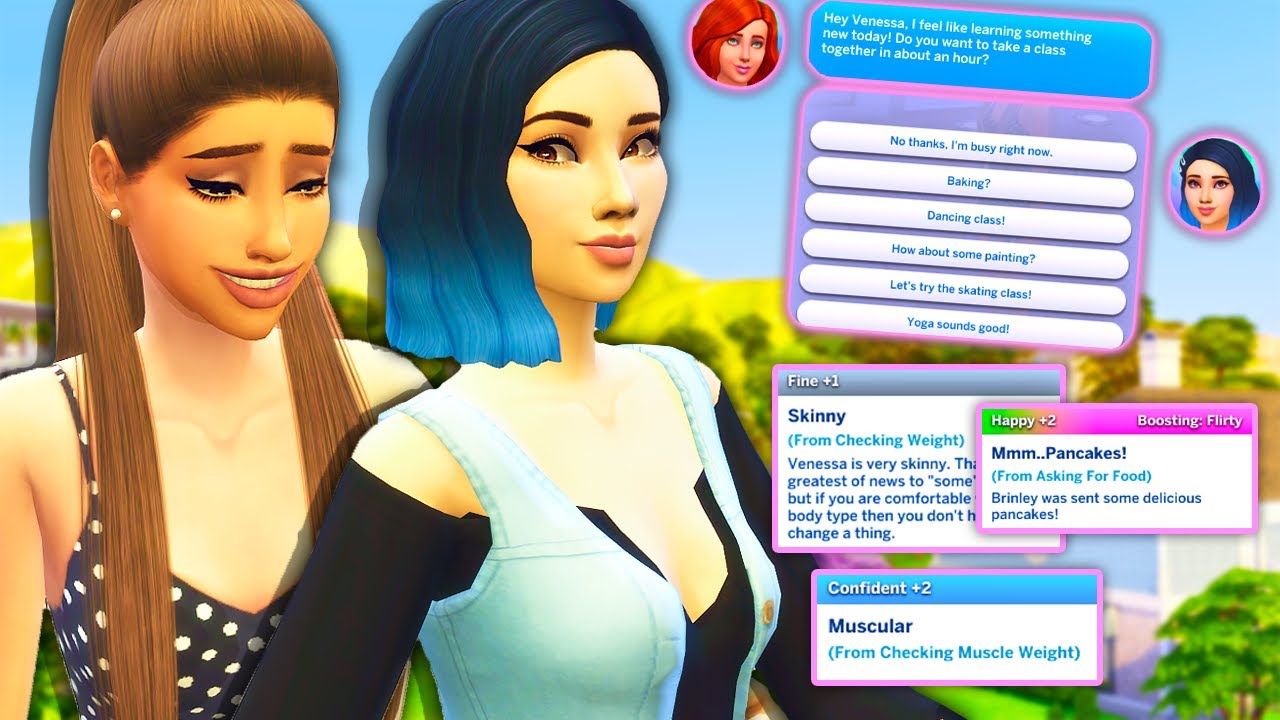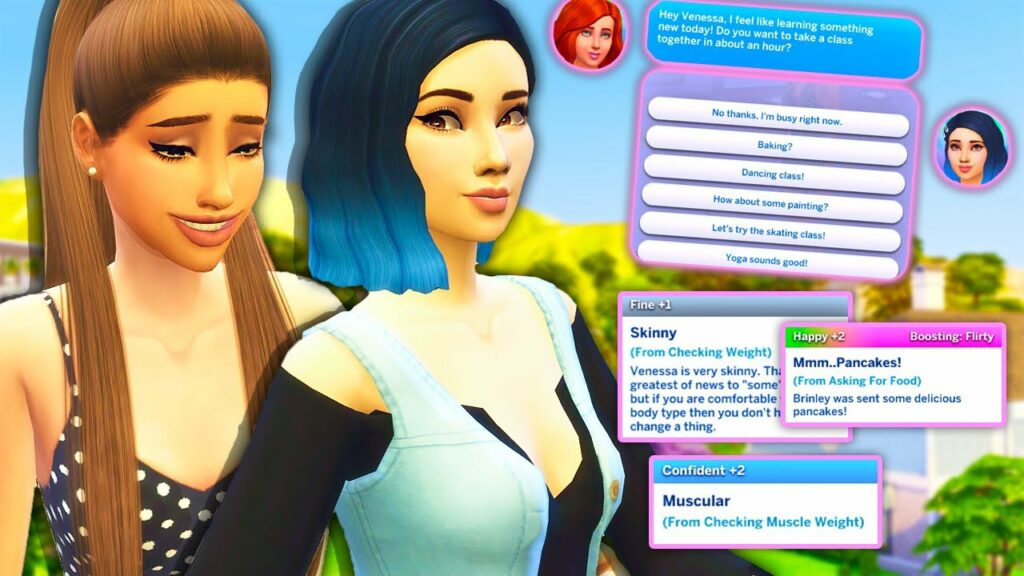 Are you tired of playing The Sims 4 and feeling like something is missing? Look no further than Slice of Life, the ultimate mod designed by Kawaii Stacie. This mod adds a whole new level of personality, realism, interaction, and emotion to the game.
With Slice of Life, you have the flexibility to choose which features you want to add to your game by installing various packages. The mod currently includes the Slice of Life Base, My Social Life, My Memories, My Personality, My Appearance, and My Cycle packages. Each package brings its own unique entertainment features to the game, and when installed together, they create a truly immersive experience.
Say goodbye to the flat, one-dimensional sims of the past and say hello to the dynamic and richly-detailed sims of the future. With Slice of Life, your sims will come alive with personality and depth, making your gameplay experience more enjoyable than ever before. Don't just play The Sims 4, live it with Slice of Life.
9- Ownable Cars Sims 4 Mod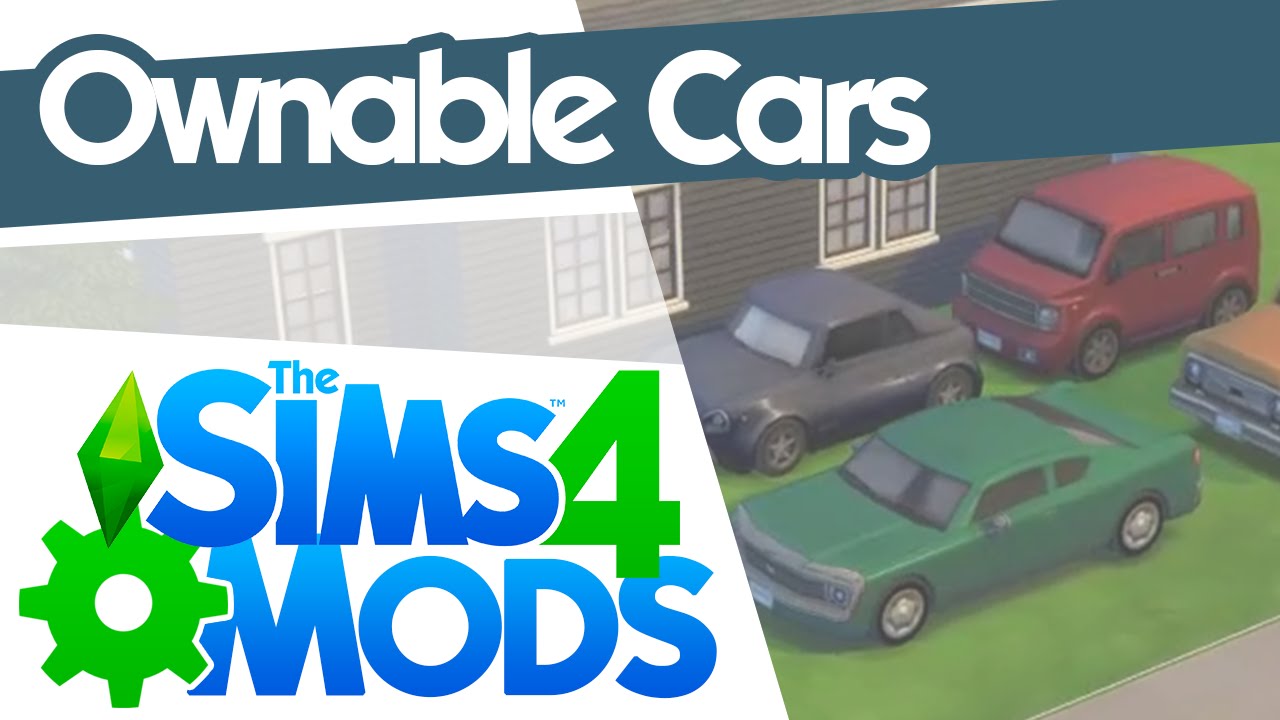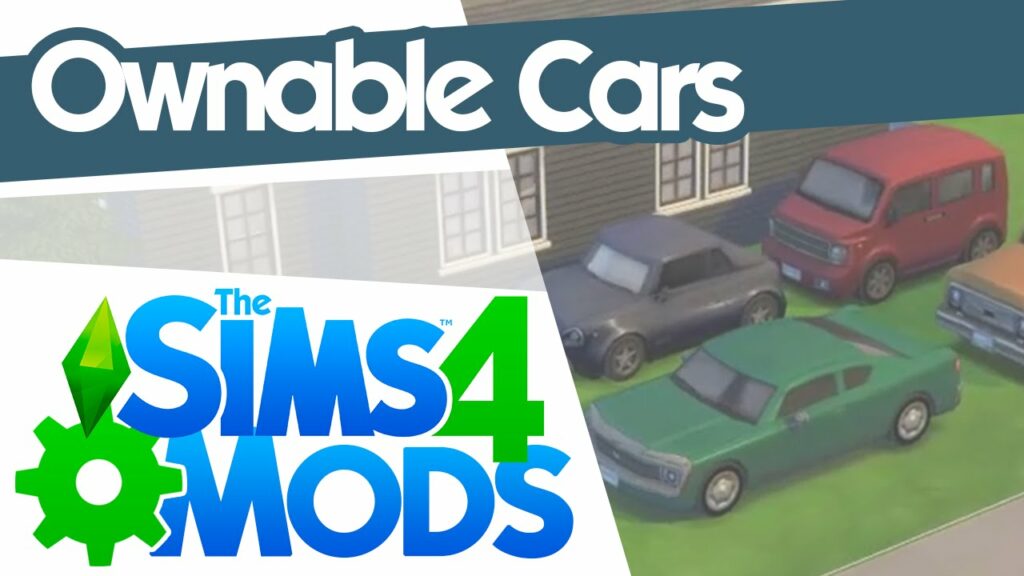 Owning a car in The Sims 2 and The Sims 3 was one of the most enjoyable experiences for players. But alas, in The Sims 4, the streets are left barren of the hum of engines and the gleam of chrome as players are not able to buy cars. But fear not, dear Simmers, for a beacon of hope shines in the form of a mod – the Ownable Cars modification. This handy addition grants players access to a fleet of five fully-functioning vehicles, each one available at a price range of §10,000 to §20,000.
Imagine the thrill of hopping into your very own car, and taking a spin around the neighborhood. With the simple click of a button, you can select the "Drive to…" interaction, and set off on your journey. And when you arrive at your destination, your Sim will be rewarded with the "Travel in Style" emotional moodlet, adding a touch of class and luxury to your virtual life.
It's worth mentioning that the modification does not have any animations installed, as the creator claims EA did not provide that possibility. But who needs animations when you have the freedom to drive where your heart desires? So rev up your engines and hit the open road with the Ownable Cars modification, adding a whole new level of realism and excitement to your Sims 4 experience.
8- Better Babies & Toddlers Sims 4 Mod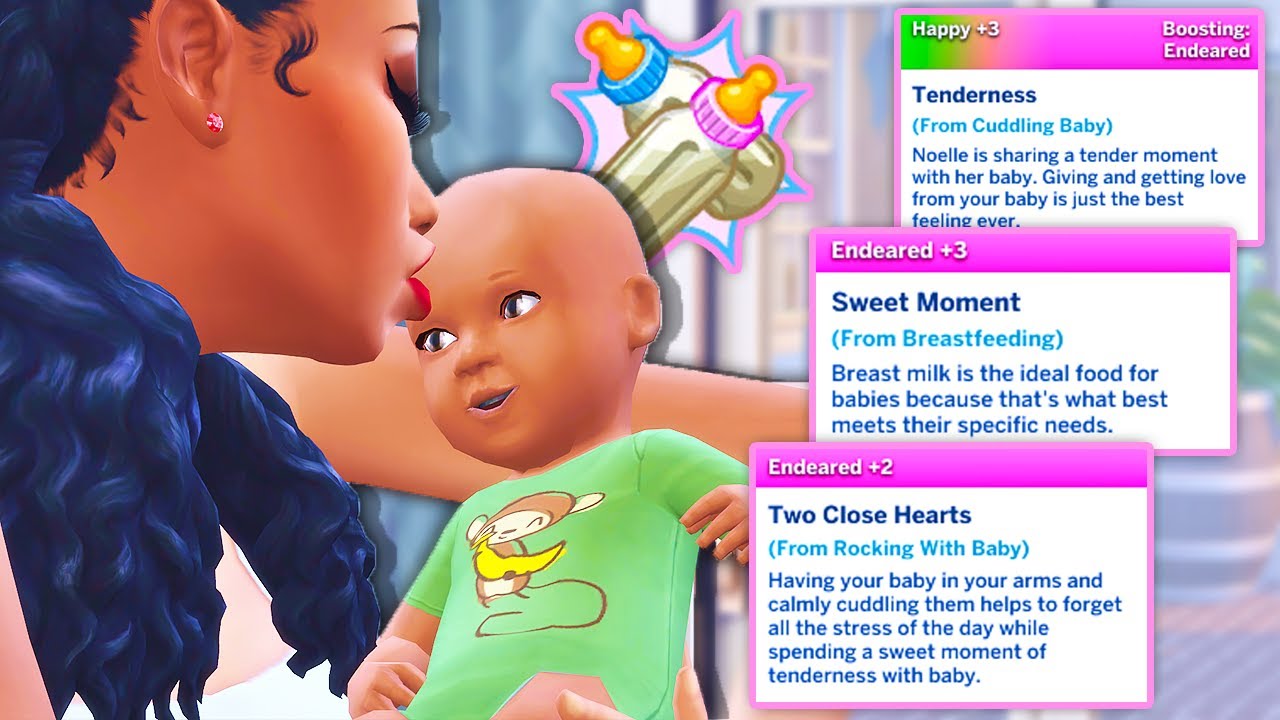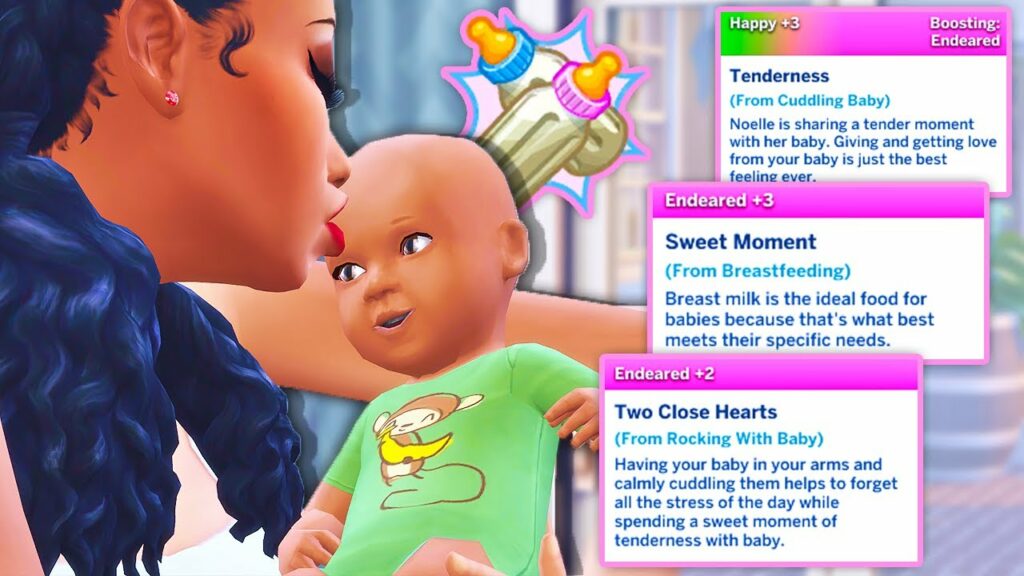 The Sims 4 has long been criticized for its lack of attention to the early stages of a sim's life. The gameplay for infants and small children was lackluster and unengaging, leaving players eager to quickly move on to the more exciting teenage years. Though the "Being a Parent" expansion pack introduced some elements of child-rearing to the game, many players still felt it fell short. Enter Caradriel, a dedicated mod creator who set out to revolutionize the way players experience the beginning stages of a sim's life.
With her "Better Babies & Toddlers" mod, Caradriel adds a plethora of features that allow players to fully immerse themselves in the joys and challenges of parenting. From the introduction of the Baby Blues moodlet, to the numerous interactions between young sims and their parents, to ways to increase parenting skills, this mod has it all.
It would be impossible to list every new addition, but rest assured, players will find themselves fully engaged and invested in their sim's youngest years. With Caradriel's "Better Babies & Toddlers" mod, the early years of a sim's life are finally given the attention and depth they deserve.
7- Daily Save Sims 4 Mod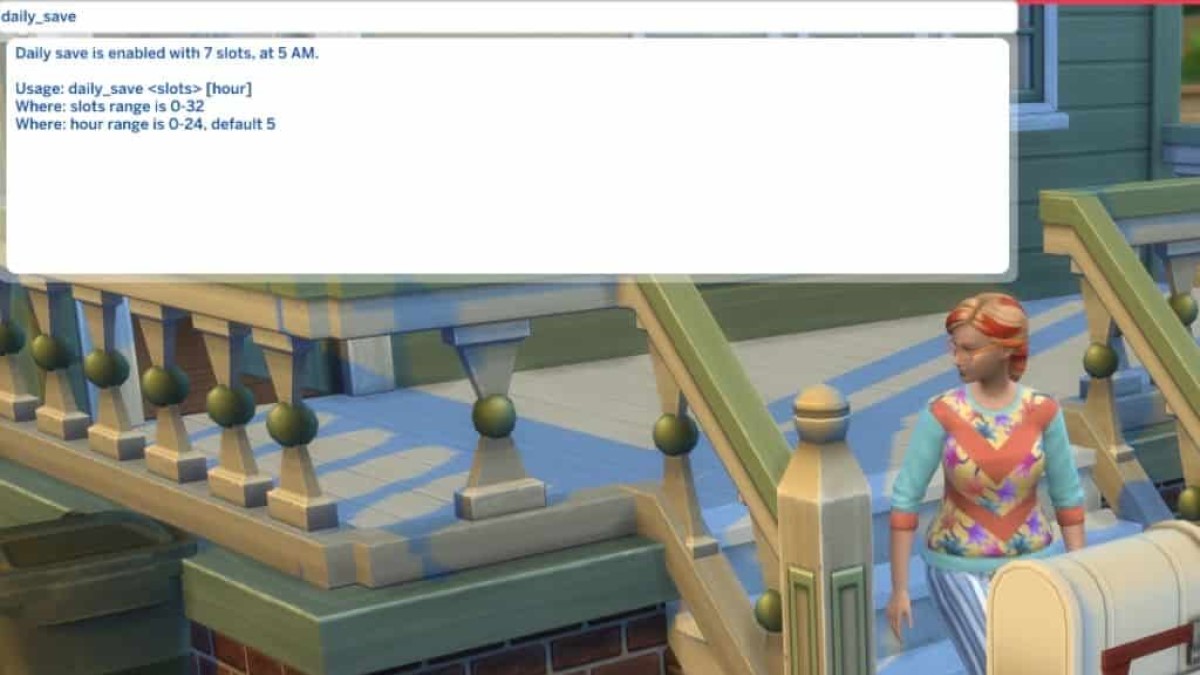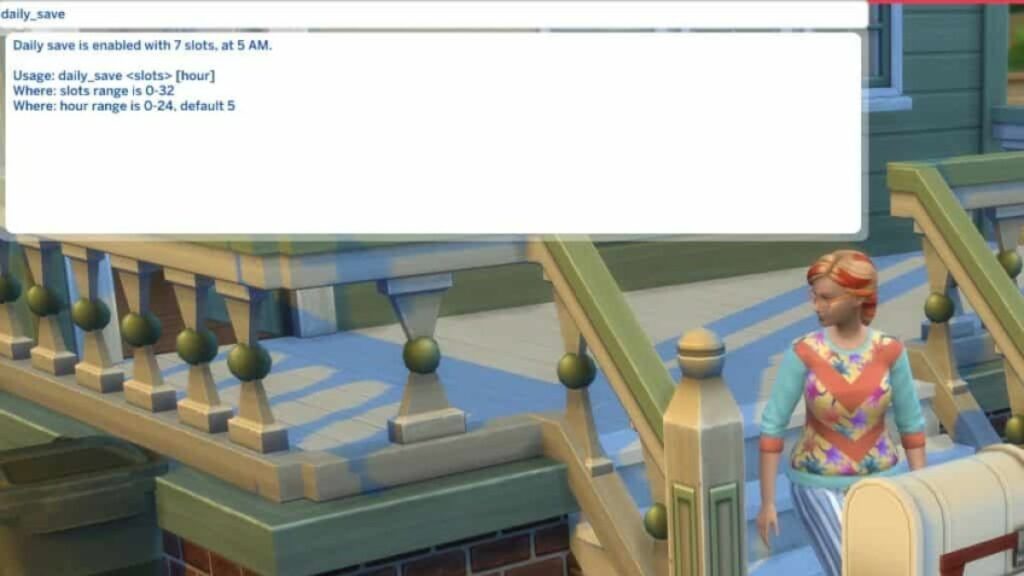 The Daily Save modification may seem like a small and insignificant addition to the game, but let me tell you, it is a game-changer. Without this mod, I can't even fathom the endless frustration and disappointment I would have faced. Can you imagine losing hours upon hours of progress due to game crashes? It's a nightmare.
But with the Daily Save mod, gone are the days of losing progress and saying goodbye to your hard-earned progress. Instead, we players can sit back, relax, and truly enjoy the game, knowing that our progress is being safely saved every day. It's the little things that make the biggest difference, and this mod is no exception.
6- After Death Helper Sims 4 Mod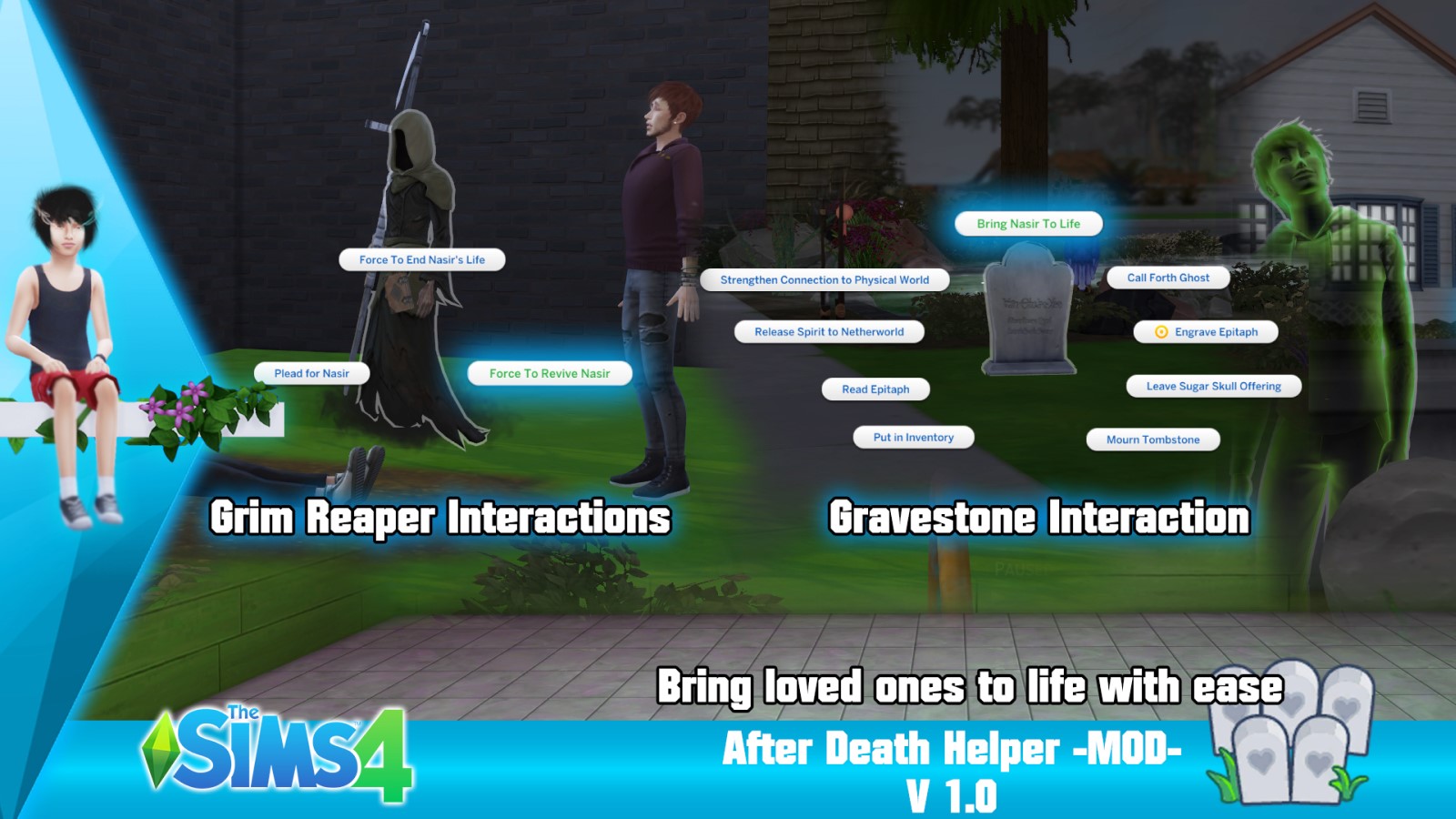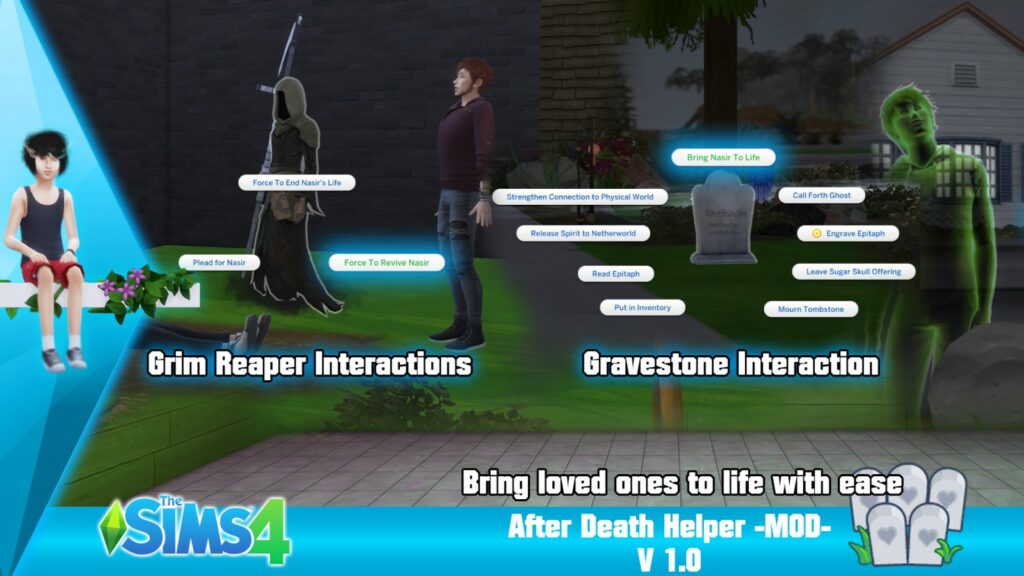 Are you tired of saying goodbye to beloved Sims too soon? Do you long to reconnect with those who have passed on and discover the mysteries of the afterlife? Look no further, for the After Death Helper mod has arrived to breathe new life into your gameplay experience.
With this mod, you can summon the Grim Reaper and negotiate for the return of your dearly departed. Say goodbye to lifeless tombstones and hello to interactive ghosts, who can provide valuable insights and stories from beyond the grave.
The mod is an easy install and requires only the base game to work, so you can start your journey to the other side in no time. Say goodbye to the mundanity of the living and dive into the unknown with the After Death Helper mod. Who knows, you may even discover the secrets of eternal life.
In a nutshell, the After Death Helper mod brings new Grim Reaper interactions, tombstones, and ghosts to the game, It makes your gameplay experience more interesting and exciting, by allowing you to talk to the dead and even bring them back to life. It's easy to install and only requires the base game. It will give you new way to explore the game and discover the mysteries of the afterlife.
5- Gender Preference Set Sims 4 Mod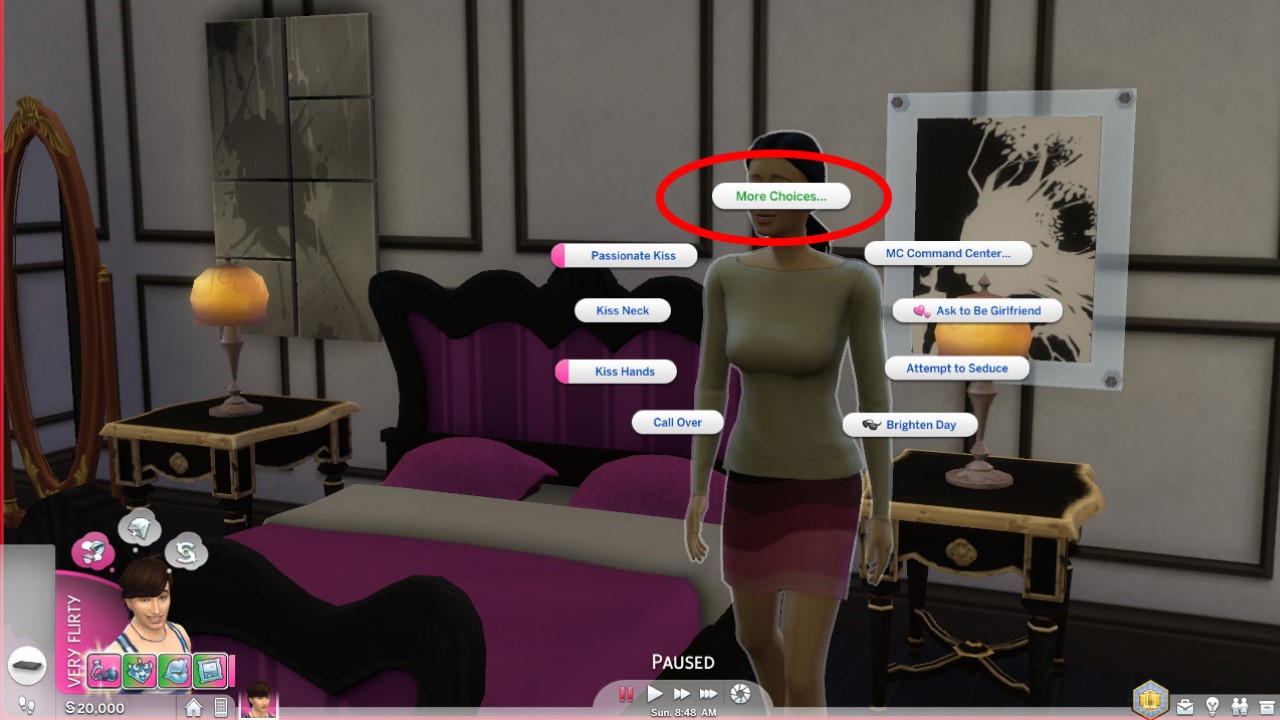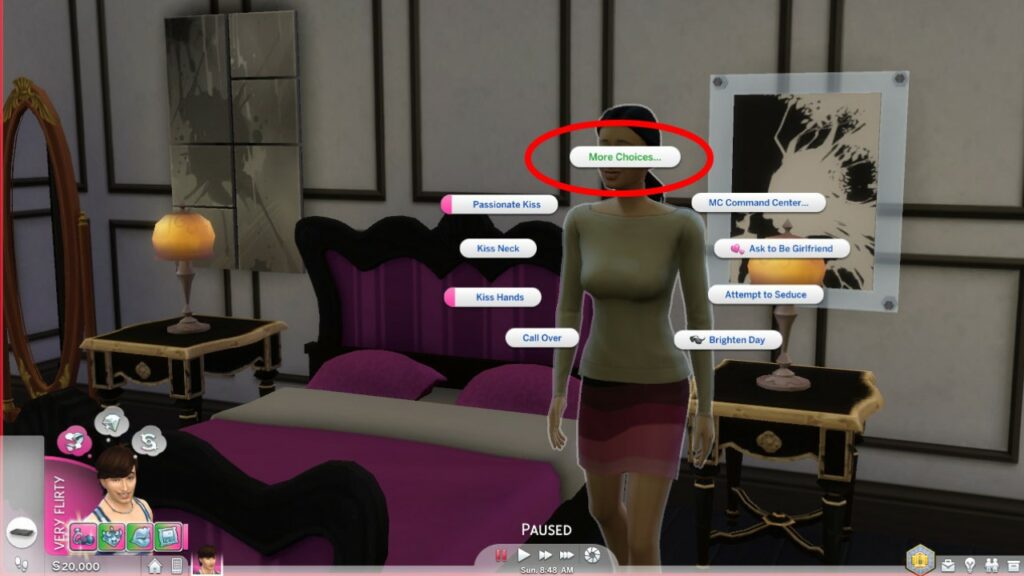 In The Sims 4 base game, every sim is free to love whoever they choose, regardless of gender or sexual preference. This means that players have the ability to create and control relationships between sims without any limitations or boundaries imposed by the game. However, for those who desire a more realistic and immersive experience, there is now a modification available that allows players to assign specific sexual orientations to their sims.
With this modification installed, players can choose from a variety of preferences for each sim, including: male (attracted to men), female (attracted to women), both (attracted to both genders), and none (not attracted to either gender). This adds an extra layer of depth and realism to the game, allowing players to truly create and control the lives and relationships of their sims.
No longer will players be able to easily break up any couple, regardless of sexual preferences. Now, sims will only be attracted to those who align with their assigned orientation, making for a more challenging and engaging gameplay experience. So, for those who crave a more authentic and dynamic sim-life, this modification is a must-have. It allows players to explore the complexities and nuances of human attraction and relationships, and brings The Sims 4 one step closer to the real world.
4- Life's Drama Sims 4 Mod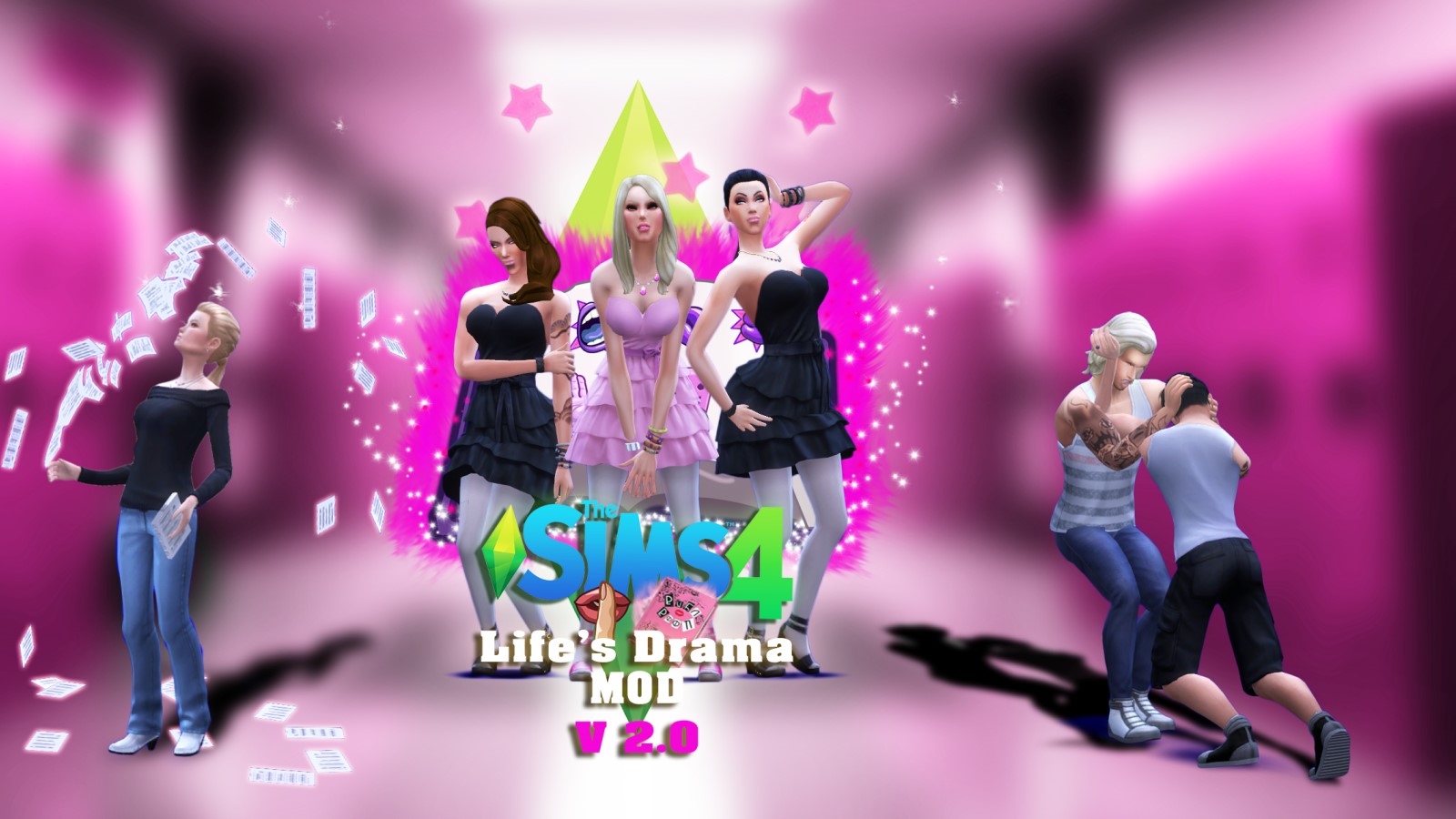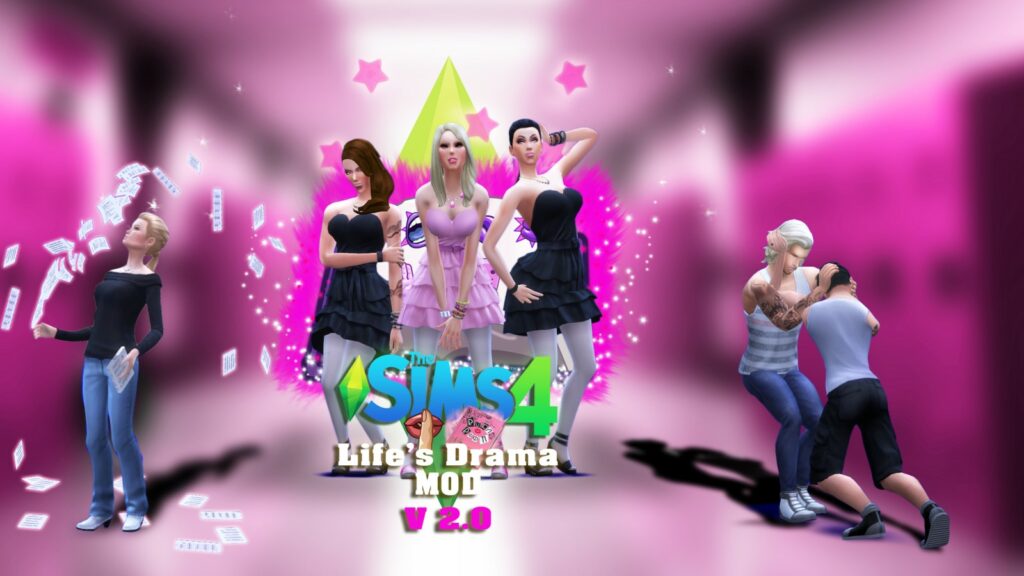 The world outside our windows is a never-ending stage, where the drama of life plays out in all its glorious complexity. And with the Life's Drama mod installed, the show becomes even more captivating.
This innovative mod adds a whole new dimension to the NPCs in your city, introducing a host of new scenarios and characters that will keep you on the edge of your seat. From the tension of a heated argument between a couple on the street, to the thrill of a daring thief making a break for it, to the heartbreak of a bride running away from the altar, the Life's Drama mod immerses you in the action like never before.
But it's not just about watching the show, with this mod you have the power to intervene and influence the outcome. Want to see the thief get caught? Or maybe you want to be the one to save the bride from her runaway groom. The possibilities are endless, and it all depends on your own creativity and imagination.
So if you're looking for a way to add a little excitement and intrigue to your virtual world, look no further than the Life's Drama mod. With its dynamic and engaging scenarios, it's the perfect way to breathe new life into your city and experience the drama of life in all its raw, unbridled glory.
3- Tropical Getaway Sims 4 Mod
Escape to the ultimate tropical paradise with Tropical Getaway, one of the most comprehensive and immersive mods for The Sims 4. Upon installation, you'll be transported to the stunning and fully playable island of Palm Falls, complete with lush jungles, pristine beaches, and crystal-clear waters.
But the fun doesn't stop there – the pack is full of new items, clothing, and accessories to help you fully immerse yourself in the tropical experience. From colorful sarongs and sundresses to tropical-themed furniture and decor, you'll have everything you need to create the perfect island getaway.
But Tropical Getaway isn't just about aesthetics – it also comes with a host of new attractions and activities to keep your Sims entertained. From snorkeling and scuba diving to lounging on the beach, there's something for everyone to enjoy. And for those who just can't get enough of the beach lifestyle, the mod even includes a new character trait called "beach addict" that will see your Sims spending all their free time soaking up the sun.
But perhaps the most striking aspect of Tropical Getaway is the lighting, which has been completely reworked to capture the vibrant colors and natural beauty of the tropics. Inspired by the Sunlit Tides expansion from The Sims 3, the lighting in this mod will transport you to a whole new world, making you feel like you're actually on a tropical island.
To fully enjoy all that Tropical Getaway has to offer, you'll need to have The Sims 4 Outdoor Retreat and Jungle Adventure game packs and the Four Seasons expansion pack installed. But trust us, the end result is well worth the effort. So pack your bags, grab your sunscreen, and get ready for the ultimate tropical getaway with Tropical Getaway mod!
2- Srsly's Complete Cooking Overhaul Sims 4 Mod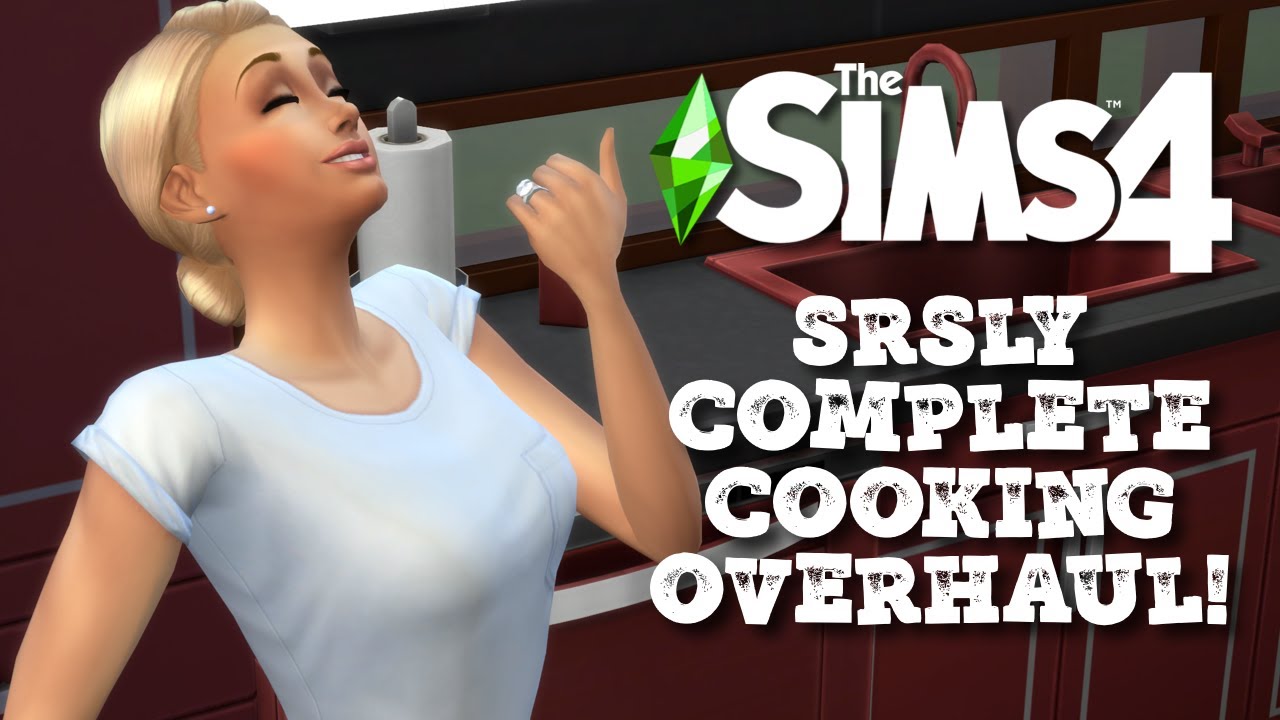 Cooking in The Sims 4 may seem like a breeze, but let's be real, it's nothing compared to the complexity and excitement of whipping up a delicious meal in the real world. In the game, our sims don't have to worry about the tedious task of gathering ingredients or even thinking about what to make for dinner. All they have to do is simply click on the fridge and voila! Mealtime. But where's the fun in that?
Enter Srsly's Complete Cooking Overhaul mod. This mod completely revolutionizes the cooking system by introducing new elements that will make your sim's culinary experience much more realistic and enjoyable. After installing the mod, players will have access to two types of ingredients: packaged and single.
These ingredients can be purchased through the computer and will vary in price. And here's the kicker: the cost of producing a dish is directly linked to the price of the ingredients used. So, not only will players have to think about what dish to make, but also what ingredients to use and how much they're willing to spend.
In addition to the new ingredient system, the mod also introduces new meal portion sizes: small, medium, and large. This means that players will have to think about how many sims they're feeding and adjust the meal accordingly. And, to add even more depth to the cooking experience, some recipes have been refined to ensure that the ingredients used are actually compatible with the dish. No more cooking a steak with ice cream, folks!
In conclusion, Srsly's Complete Cooking Overhaul mod is one of the best Sims 4 mods out there as it adds a whole new level of excitement and realism to the cooking experience in The Sims 4. So, don't settle for boring meals, elevate your sims' culinary game with this amazing mod.
1- The Sims 4 Brookheights Open World Mod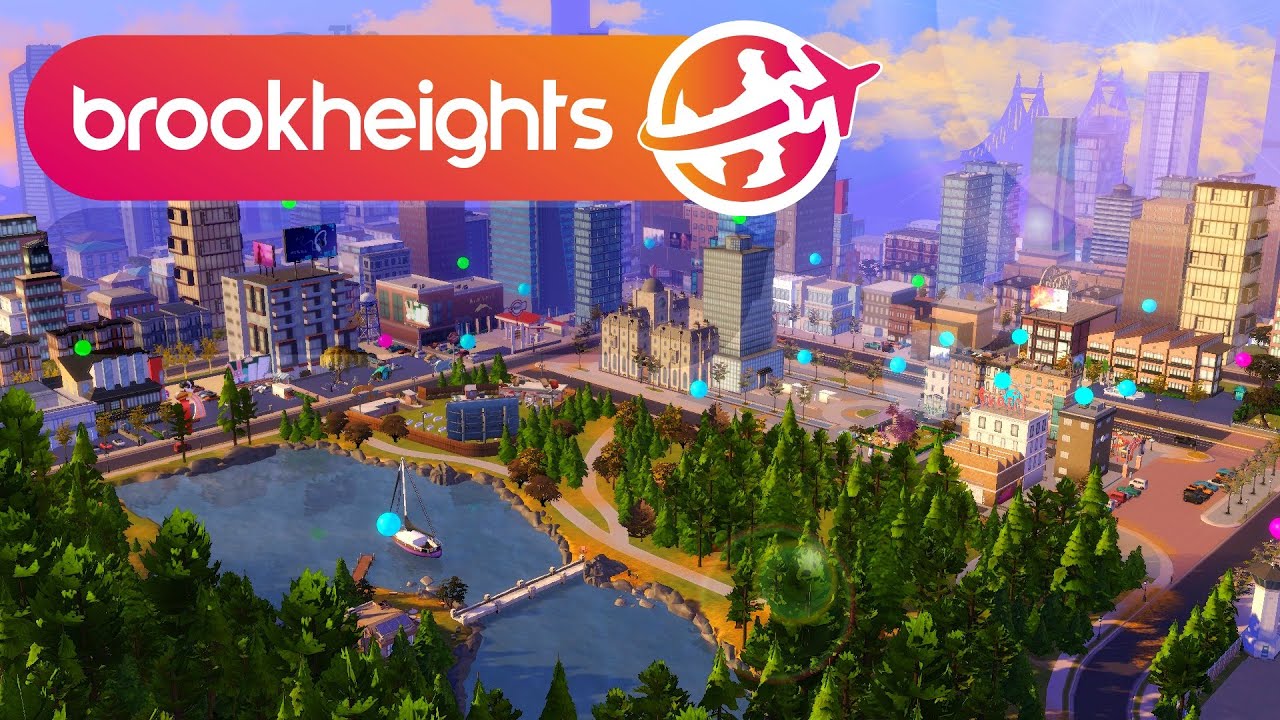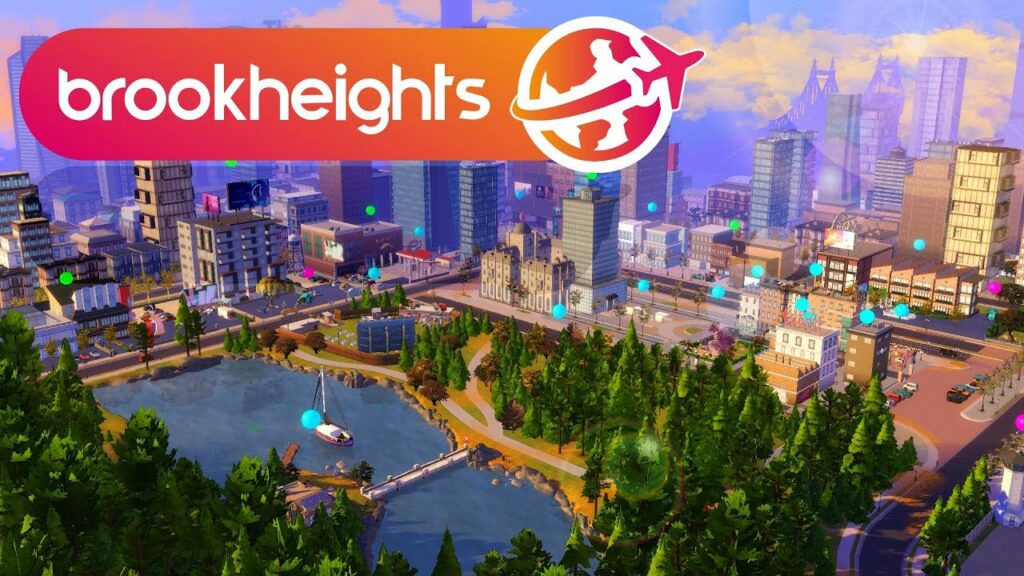 The Sims franchise has long been a beloved staple in the gaming world, but there's one aspect of the series that has been missing: an open world. The Sims 3 was the only installment to feature this type of gameplay, but in The Sims 4, the developers decided to abandon it in favor of loading screens.
This decision was met with a fair share of criticism from players, who saw it as a step backwards in the series' evolution. EA Maxis, the game's creators, defended their choice, stating that it was made in the interest of optimizing the game and making it more compatible with less powerful computers.
However, not everyone was content to let the open-world dream die. One determined individual, the creator of the Brookheights Open World Map mod, refused to let go of the idea. This mod allows players to transport their characters to a bustling city called Brookheights, essentially one vast open map. Here, players will find a variety of active hospitals, restaurants, and hotels to explore.
But be warned, installing this mod does come with a price- a significant drop in FPS. Even with decent hardware, the game may consume a large amount of resources when first starting up. So, it's a trade-off between a more immersive open-world experience and a bit of lag.
So what do you think about all these Sims 4 mods we introduced in our article? If there are any other mods worth adding to this list, please let us know in the comments section below and we will do it. And in case you want to create better, diverse and realistic families in Sims 4, we suggest you read our ultimate guide article.