Farming game enthusiasts, mark your calendars for November 14th! Developer Stairway Games is preparing to launch Coral Island's 1.0 version, marking the end of its PC early access journey that commenced just over a year ago. Excitingly, this captivating tropical island farming simulation will make its debut on Xbox Series X/S and PlayStation 5 on the very same day.
Coral Island, which set sail into early access waters on Steam and the Microsoft Store in October of the previous year, stands as a shining example of the flourishing genre inspired by Stardew Valley. Yet, Coral Island has its unique twist, focusing on the enchanting realm of ocean exploration and conservation, setting it apart from the crowd.
While maintaining the classic farming simulation elements, including farming, crafting, fishing, mining, decorating, and socializing, Coral Island adds the romantic dimension with a cast of 25 eligible islanders ready to capture players' hearts as seasons ebb and flow.
For those who might have dabbled in Coral Island during its early access phase, the game has undergone an impressive transformation, with numerous additions such as seasonal festivals, fresh locations, expanded outfit and customization choices, the introduction of merfolk, and even the possibility to adopt pets.
Coral Island will be available for $29.99 USD at its 1.0 launch, a modest increase from its current price point of $24.99. The exciting news for Nintendo Switch fans is that the game will also be coming to the platform in 2024, as Stairway Games dedicates time to ensure a top-tier gaming experience.
Early access saves, unfortunately, won't be compatible with Coral Island's 1.0 release. However, the money you've earned in previous saves can be carried over to your new adventure.
Stairway Games' commitment to Coral Island extends into the next year, with plans for significant expansions. These include multiplayer capabilities, the option to engage in merfolk romances, underwater farming, and the possibility of starting a family, as detailed in the 2024 roadmap.
Coral Island's 1.0 version promises an array of exciting features, including a rejuvenated town storyline, deeper interactions with NPCs, marriage and family-building opportunities, NPC outfits for all seasons, and various customization options for your home's exterior.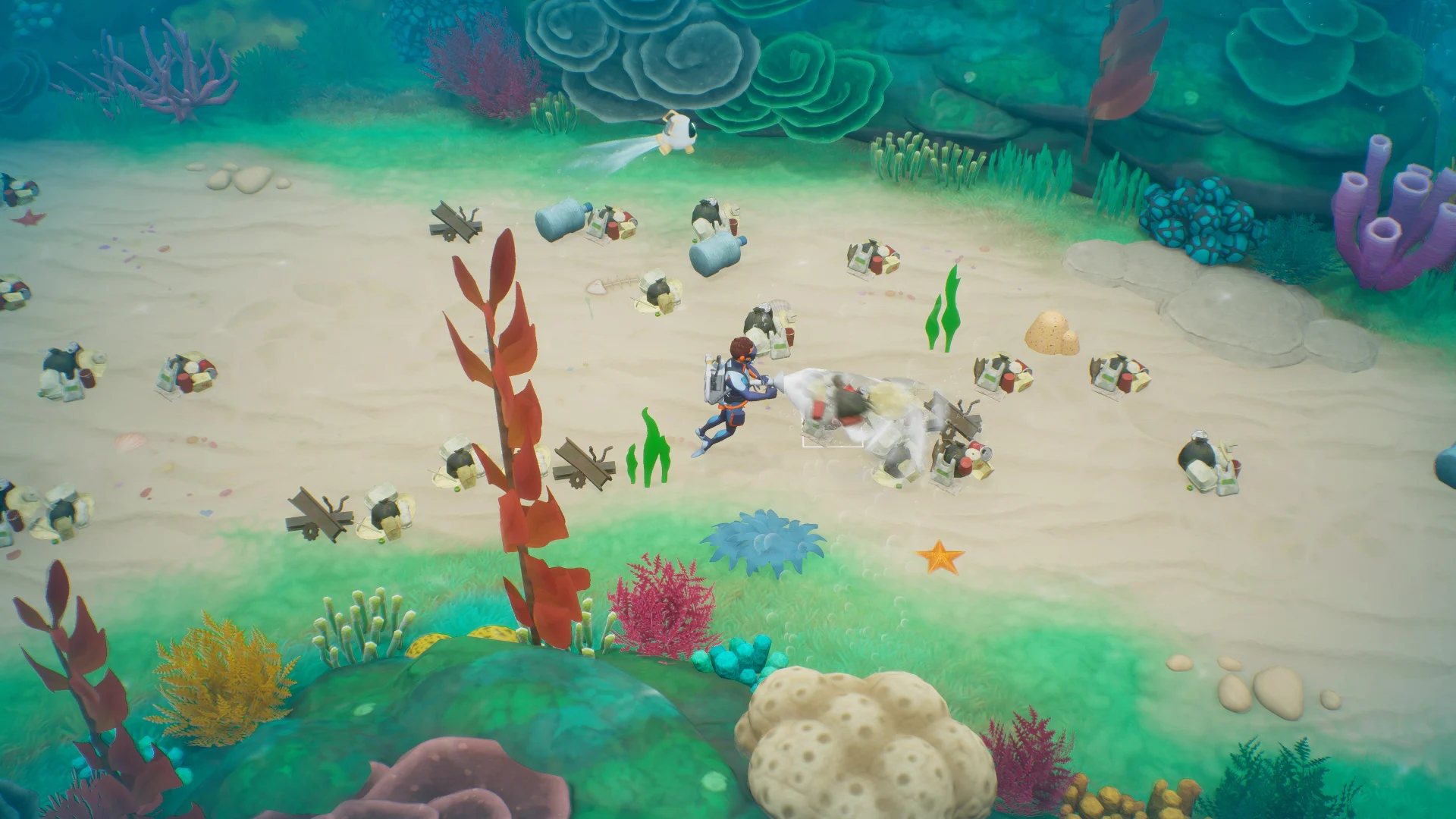 With over 200 decoration and clothing choices, opportunities to adopt pets, and eight unique festivals with fun mini-games, the Coral Island universe is set to be more vibrant and engaging than ever. Players can now explore greater diving depths and open all mining gates, unlocking a host of mysteries and adventures in the world of Coral Island.
But that's not all! The 1.0 update introduces the chance to acquire a mythical pet and delve into the mysterious realm of the Merfolk, offering a captivating glimpse into their kingdom.
With a plethora of other features and surprises, Coral Island 1.0 is poised to immerse players in a farming simulation like never before. Get ready to embark on a relaxing yet adventurous journey when the game sails into its full release in November.
Embark on a Mysterious Adventure: Join us as we delve into the eerie world of Harvest Island, a game that offers a fresh and thrilling take on the farming simulator genre. Learn about its gameplay, story, and the atmospheric elements that contribute to its unique charm.