Natasha Romanoff, better known as Black Widow, has been lying low at Marvel Comics since the conclusion of her recent ongoing title in 2022. But now, get ready for a captivating twist as she returns to the spotlight, not in a new 'Black Widow' title, but as the new Venom in the pages of Venom #27, set to be released on November 1.
The revelation of Black Widow inheriting the symbiote suit was initially hinted at before Comic-Con International: San Diego 2023. However, it was the Marvel Spotlight panel on July 21 that shed light on the exciting details. Award-winning writer Torunn Grønbekk and talented artist Julius Ohta will be at the helm of this new Venom storyline.
Fans might be wondering how long Natasha Romanoff will wield the powers of Venom, but according to CB Cebulski, Marvel's editor-in-chief, this is not just a fleeting gimmick. The storyline will endure for a considerable time, promising an engaging and gripping narrative.
Marvel treated fans to a sneak peek at Black Widow's Venom look, showcased during the panel. The impressive artwork features Natasha's Venom design, courtesy of CAFU, providing a glimpse of the electrifying new era for the character.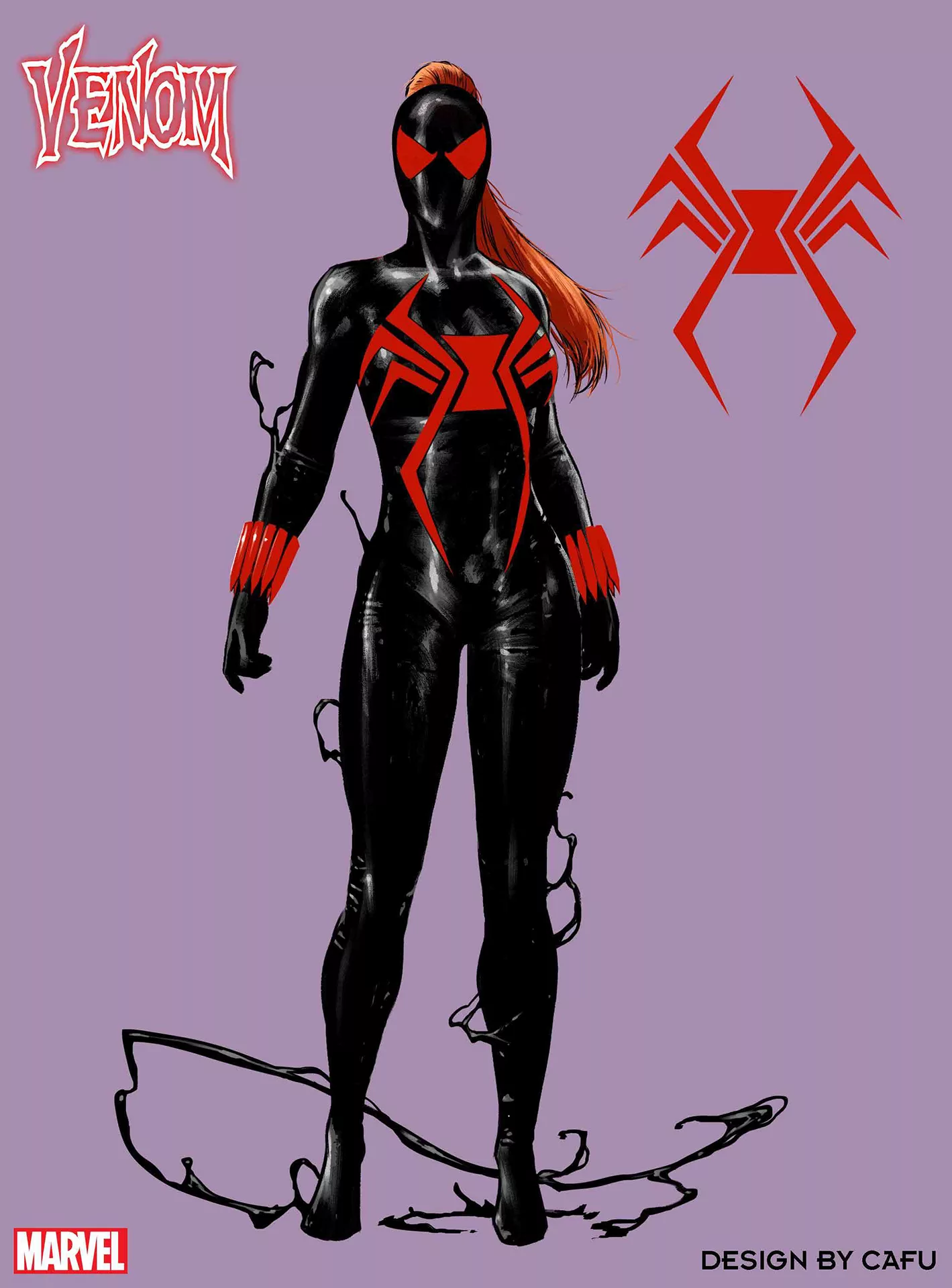 Although this will be the first time Natasha Romanoff bonds with the Venom symbiote, it perfectly aligns with her overall spider-like persona. The prospect of witnessing her wield a new array of abilities and weapons is truly intriguing.
Venom: A Legacy of Espionage
The symbiote suit has been a tool for espionage before, with Eddie Brock and Flash Thompson both having worn it. Flash Thompson became Agent Venom, a symbiote super-spy, while Natasha Romanoff's new role adds a unique twist to this legacy.
Interestingly, Natasha will take on the Venom symbiote just as the video game Marvel's Spider-Man 2 introduces its own fresh take on Venom, with an unrevealed host who hasn't previously donned the Venom persona in comics.
Marvel enthusiasts won't have to wait long to witness this riveting transformation. Venom #27, featuring Black Widow as the new Venom, is set to hit shelves on November 1, promising an action-packed and thrilling new chapter in the Marvel universe.