In the vast universe of video games, some narratives remain unfinished, stories left untold, and worlds unexplored. These titles deserve a new lease on life, a sequel that rekindles their magic and introduces them to a new generation of gamers. This is a tribute to those unsung heroes, 15 games we believe have earned the right to a second chapter.
Whether it's exploring the vibrant and quirky streets of Sunset Overdrive's metropolis or delving into the haunting allure of Bloodborne's Gothic city of Yharnam, these are tales longing to be continued. We've ventured into untapped sequel territories, dived into the past of underappreciated gems and speculated on the future of some of the most beloved gaming universes. From Rockstar's unconventional classic Bully, to the pioneering hardcore challenge of Demon's Souls, we will explore potential sequels that could mark a new era for these games.
Join us as we explore the lore, gameplay, and potential these games carry, longing to be released in a well-crafted sequel. This is a journey through the echoes of our favorite gaming experiences, a voyage into a world of possibilities. Here's to the unfinished stories, to the games that, for one reason or another, have been left behind, but remain in our hearts, yearning for a second chance. It's time to unfold the potential sequel territories and bring these unforgettable gaming experiences back to life.
Sunset Overdrive – An Underappreciated Gem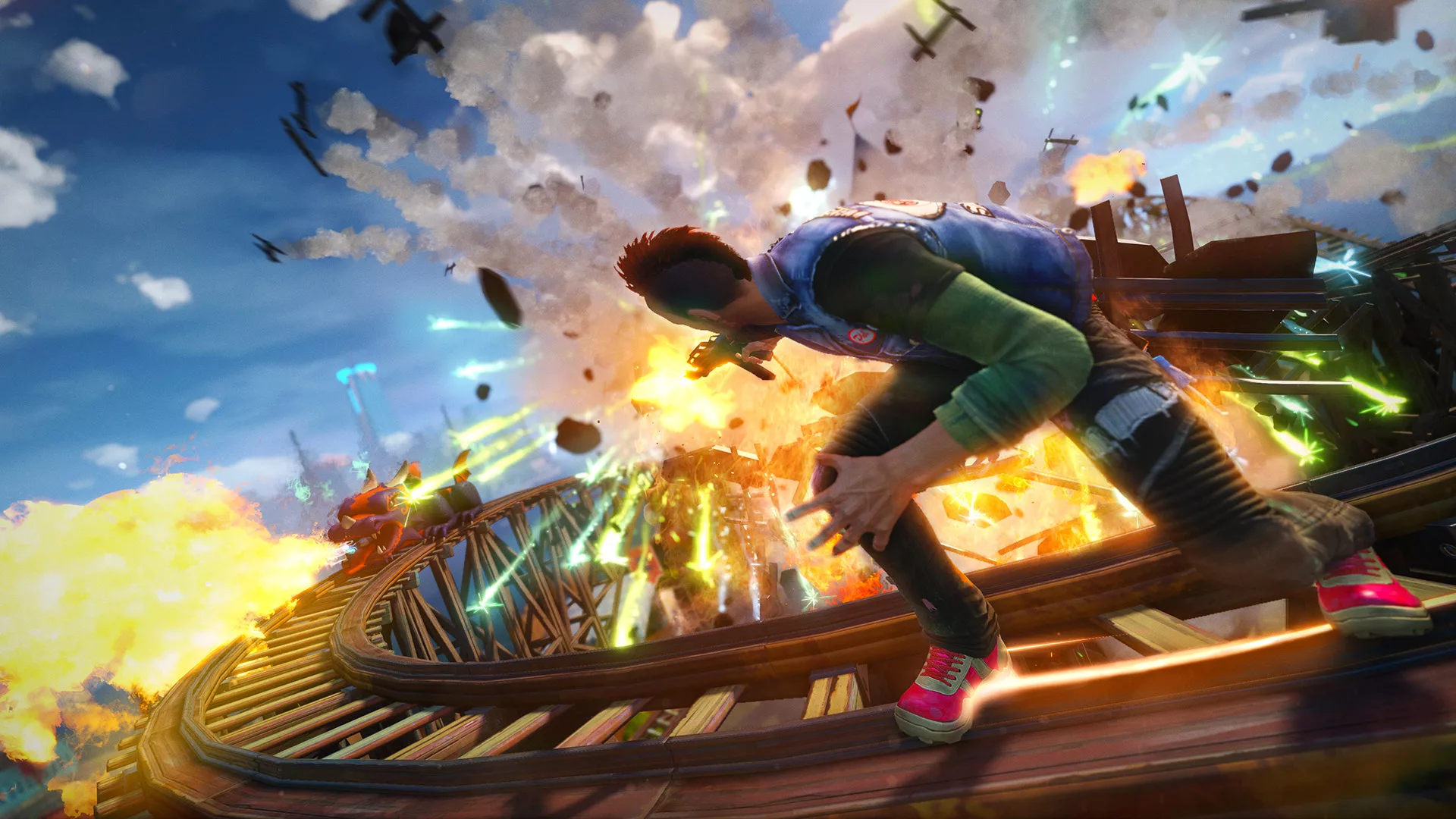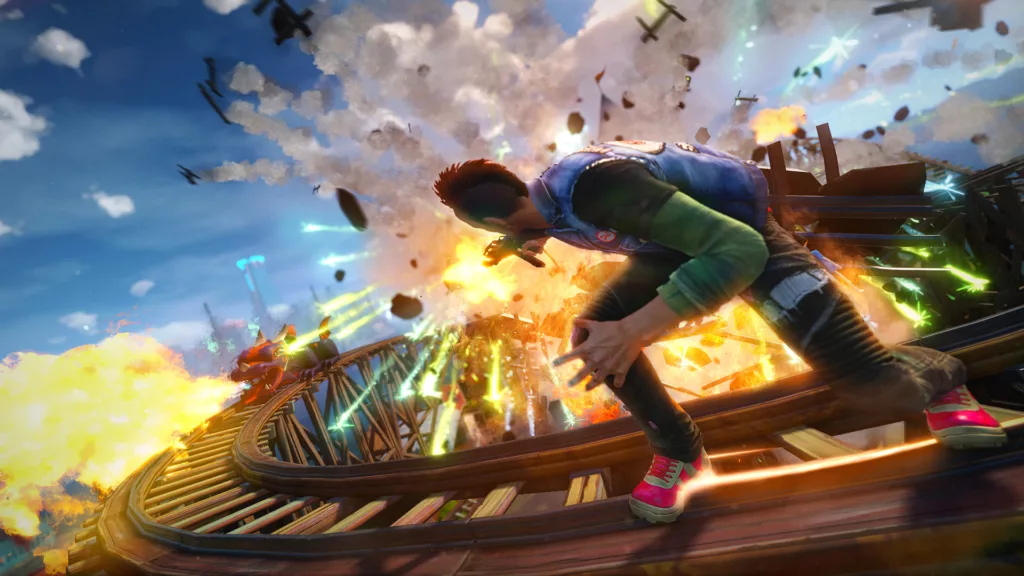 In the world of gaming, there are some titles that unfortunately fall victim to unfortunate circumstances. One such title is Sunset Overdrive, which had the misfortune of launching during the rocky initial years of Xbox One. Despite being an impressively crafted sandbox game, poor public relations around Xbox One led to disappointing sales for this otherwise stellar game.
Sunset Overdrive has much to offer. Its gameplay is a joy, providing delightful combat and a delightful exploration of its urban landscapes. Its addictive mechanics and fun-filled dynamics certainly left an indelible impression on me and countless others. Importantly, this game served as a stepping-stone for the talented Insomniac Games team, paving the way for their later success with Spider-Man.
In many ways, both games share a sense of open-world freedom, but they offer wildly different gaming experiences, both being excellent in their own right. However, with Sony's acquisition of Insomniac, it seems unlikely that Microsoft will continue developing with them. Despite this, Insomniac does retain the rights to the Sunset Overdrive brand, so theoretically, they could choose to further develop the IP. My worry, though, is that the studio now seems more focused on comic-book adaptations like Spider-Man, Wolverine, and possibly Ratchet & Clank, rather than reviving Sunset Overdrive. But who knows? A single strategic decision could bring us back to the vibrant world of Sunset City.
Tearaway – An Untapped Goldmine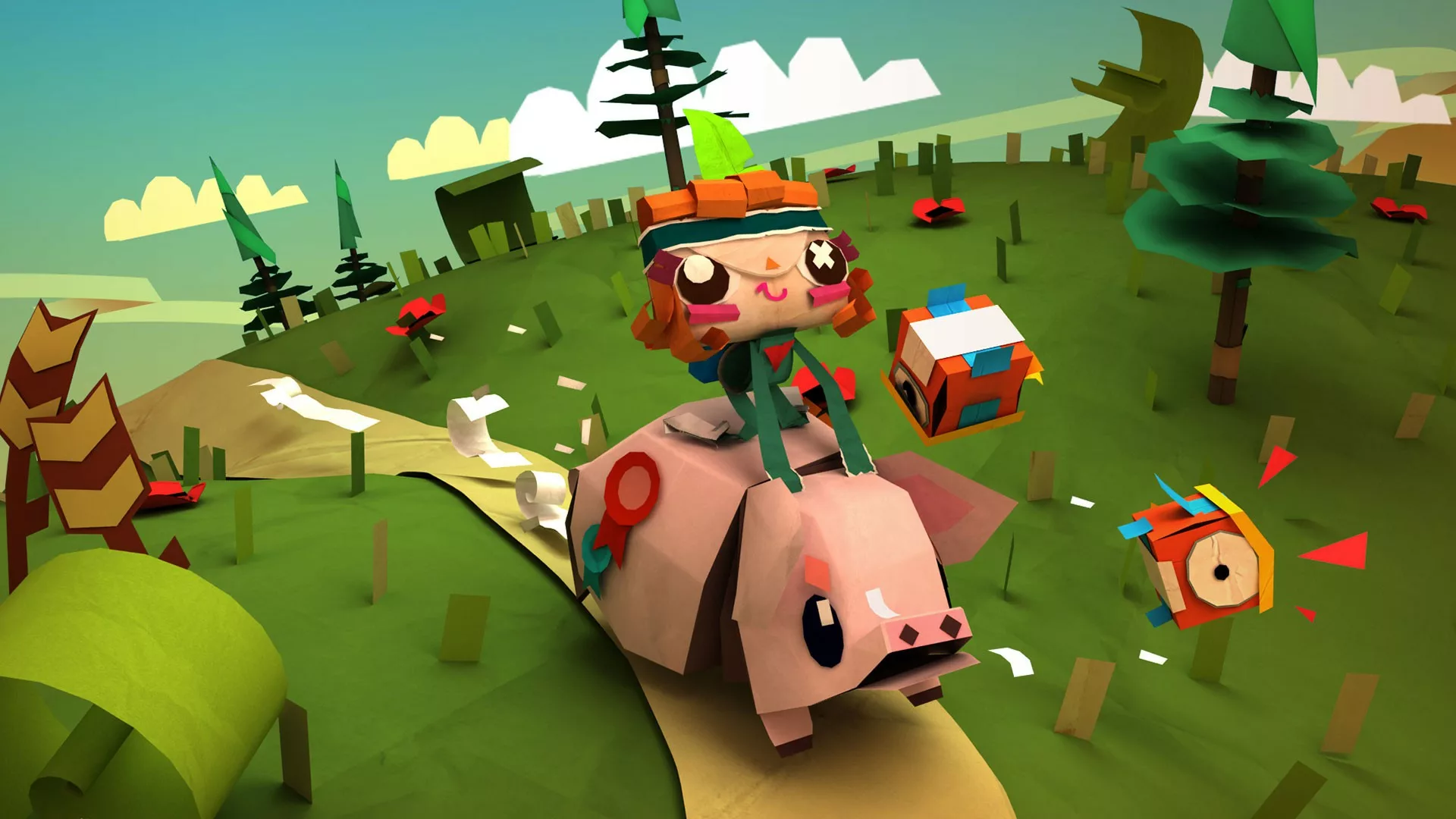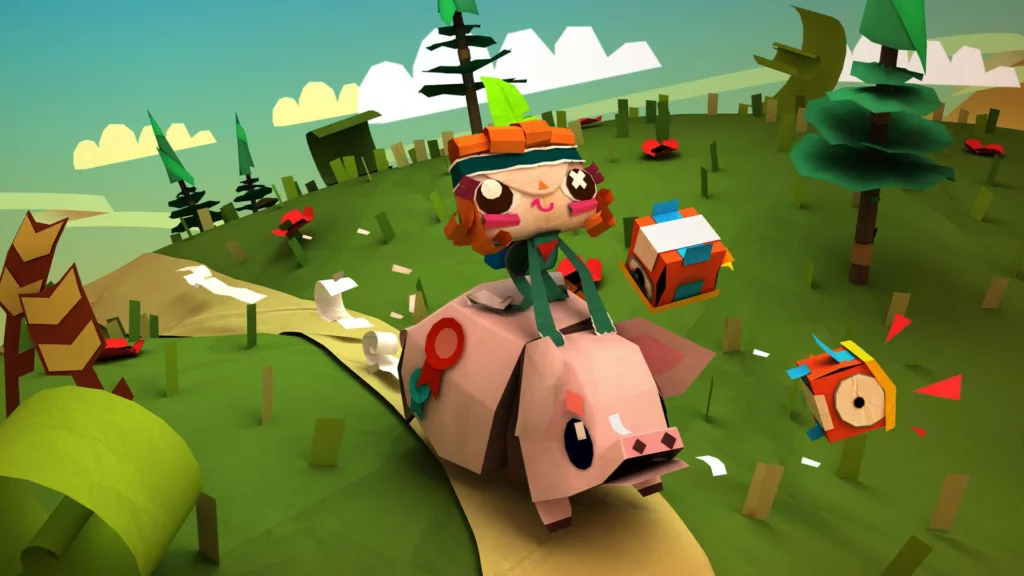 Sony has long been revered for its brilliant platformers. But curiously, some classics like Little Big Planet have been pushed into the background. That's why I see a potential resurgence for Tearaway, an intriguing game that Media Molecule originally developed for PS Vita before releasing an upgraded PS4 version, dubbed Tearaway Unfolded.
For me, Tearaway represents a high point for platformers, offering more gratification than any Mario game on the Nintendo Switch. It's a beacon of creativity, brimming with fresh, innovative ideas. Given its relative obscurity despite its quality, it's fair to label Tearaway as one of the most underappreciated games of its generation.
Media Molecule is currently tight-lipped about its upcoming projects. Their last title, Dreams, was rather eccentric. Though it offered players incredible creative latitude, it never truly achieved mainstream popularity. I believe the British team has immense potential to achieve greater things, so a return to Tearaway could be just the project they need. There's enormous potential here for a big, new IP in Sony's portfolio. I sincerely hope for a Tearaway revival, leveraging its untapped potential. PlayStation could really benefit from a fresh, high-profile platformer.
Metal Gear Rising: Revengeance – A Desirable Departure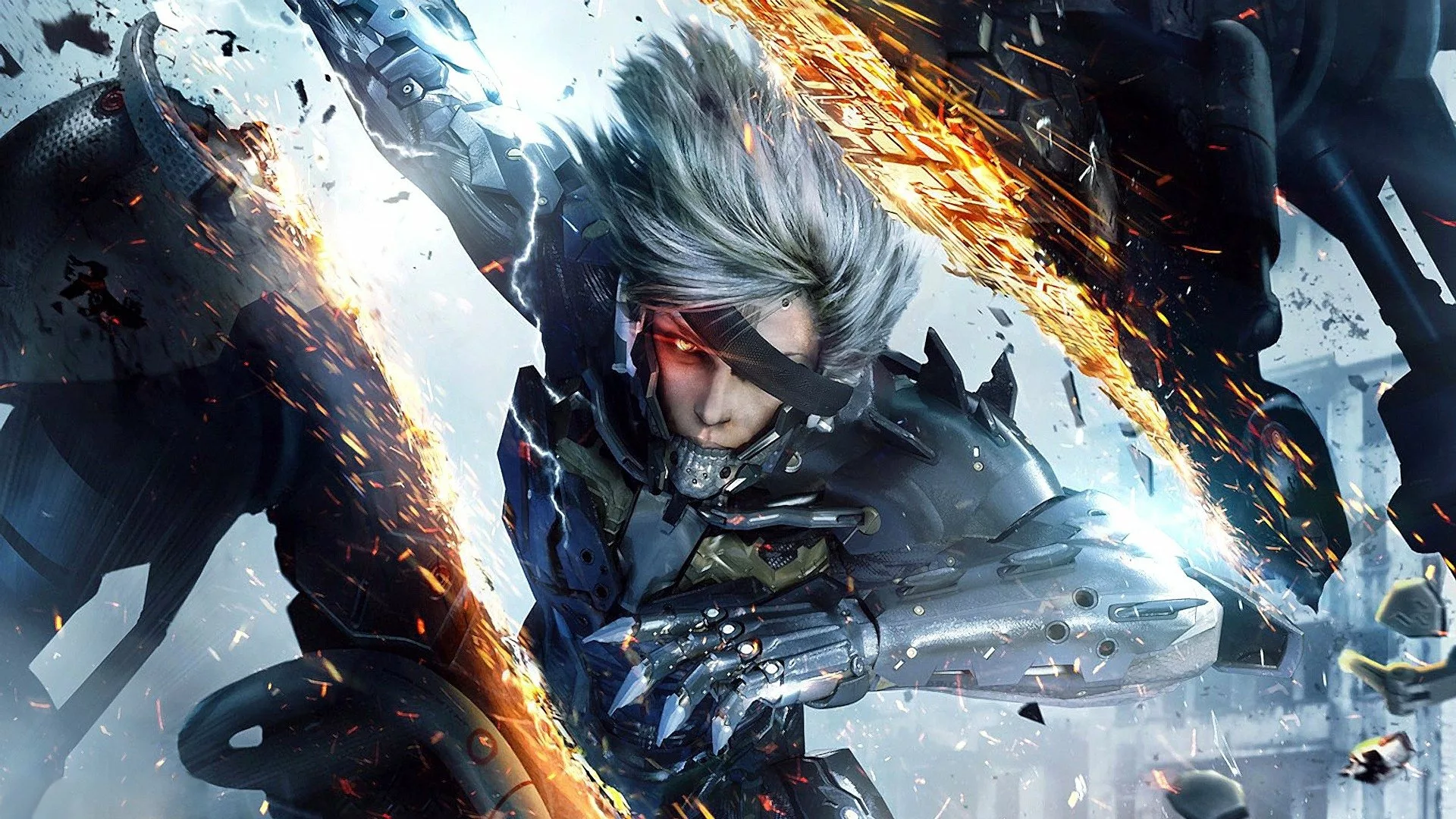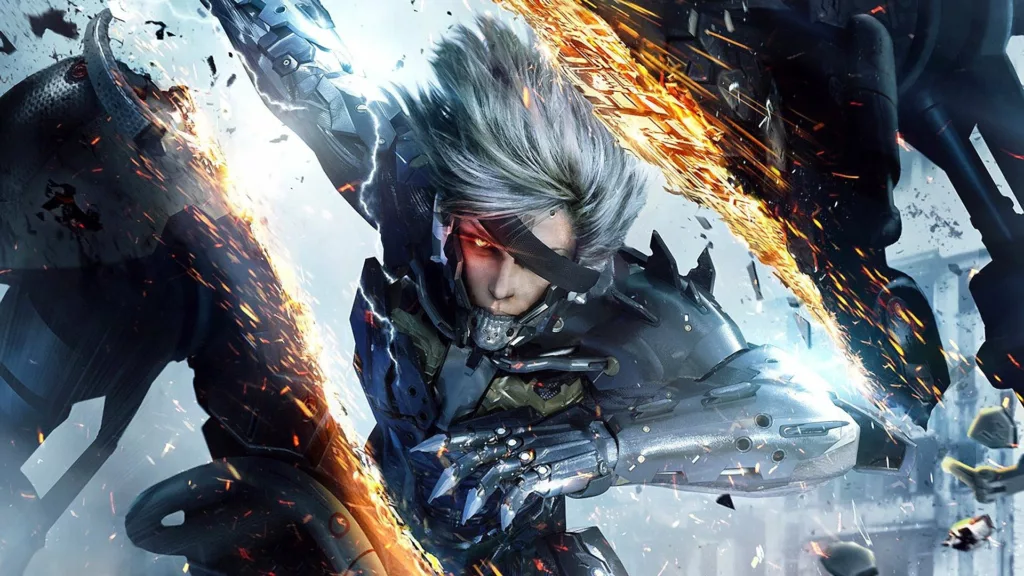 Metal Gear Rising: Revengeance marked a significant shift from the strategic, tactical action the Metal Gear Solid series is known for. This change was brought about by PlatinumGames, the acclaimed developer behind the Bayonetta series, NieR: Automata, Astral Chain, and others.
Metal Gear Rising saw the return of Raiden, our protagonist from Metal Gear Solid 4. The game's fast and fluid movement, coupled with Raiden's signature combat, created an engaging, action-packed experience. Despite this departure from the series' roots, Hideo Kojima expressed interest in a sequel if the game was well-received. However, following his dramatic exit from Konami in 2015, the prospect of a sequel seems less likely. Nonetheless, fans continue to hold out hope for another exhilarating round of slicing and dicing with Raiden.
Bloodborne – A Dark, Victorian Masterpiece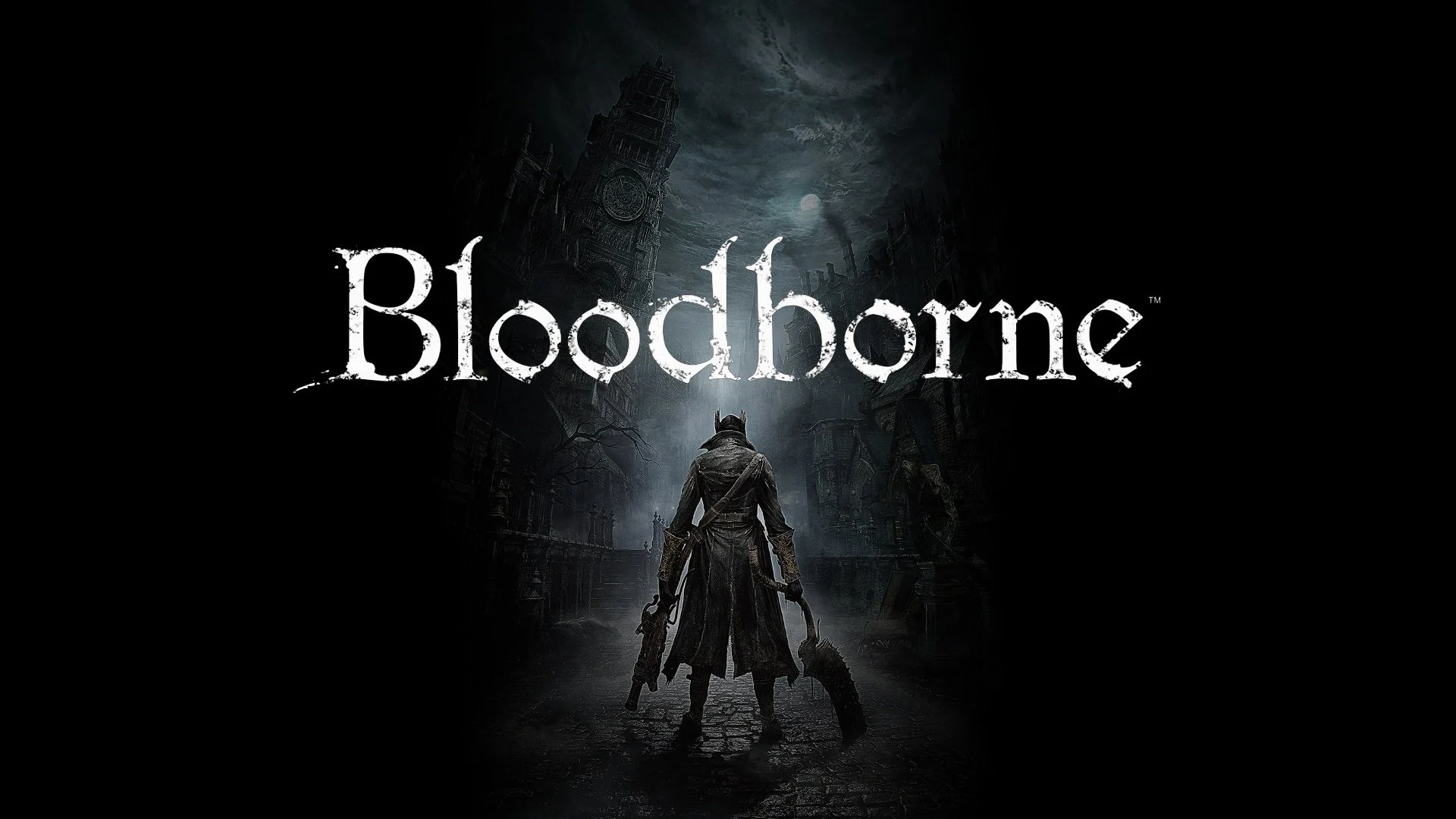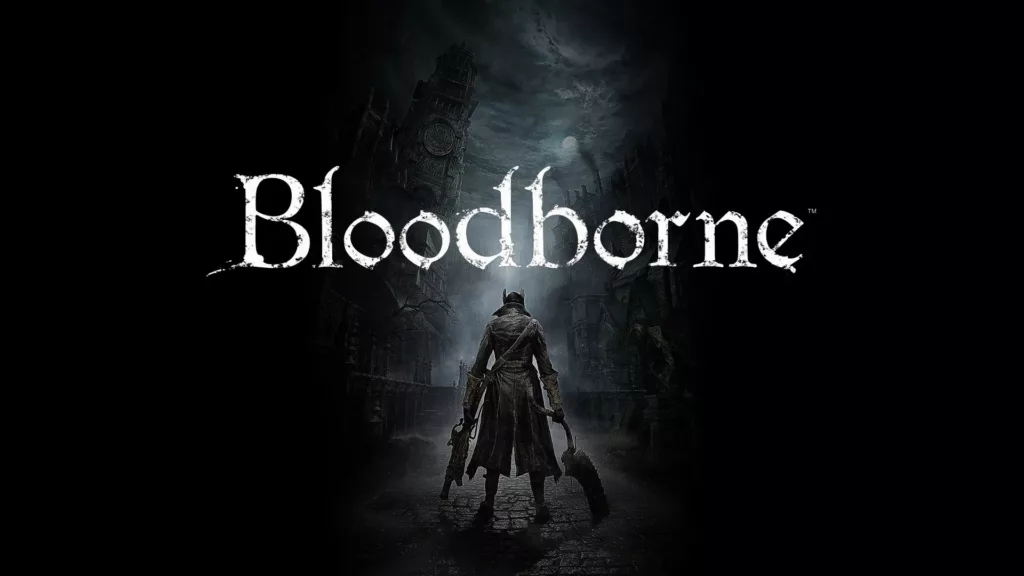 Amidst the surging popularity of souls-like games, it's almost impossible to overlook the masterpiece from From Software—Bloodborne. The game stands out with its impressive ratings and a devoted fan base yearning for more. At its core, it offers an exhilarating gameplay experience, which is beautifully complemented by an enthralling Victorian ambiance that is plunged into darkness and filled with monstrous creatures. There's no doubt that many gamers are eager to immerse themselves in another thrilling adventure within this captivating universe.
The challenge, however, lies in the game's storyline. The main narrative threads were neatly wrapped up, leaving little room for a conventional sequel to continue the same tale. This doesn't mean that the world of Bloodborne should be left behind. Perhaps the sequel could take the form of a prequel, or tell an independent story within the same universe, enabling us to revisit the iconic city of Yharnam.
Whispers have it that Bluepoint Games, recently acquired by Sony, might be working on a potential sequel. Having already delivered a remarkable remake of Demon's Souls, the American studio has proven its proficiency in this genre. Although a sequel from them might not precisely replicate the magic of the original From Software's creation, many would agree that some continuation is better than nothing at all.
Fable 3 – Room for More Magic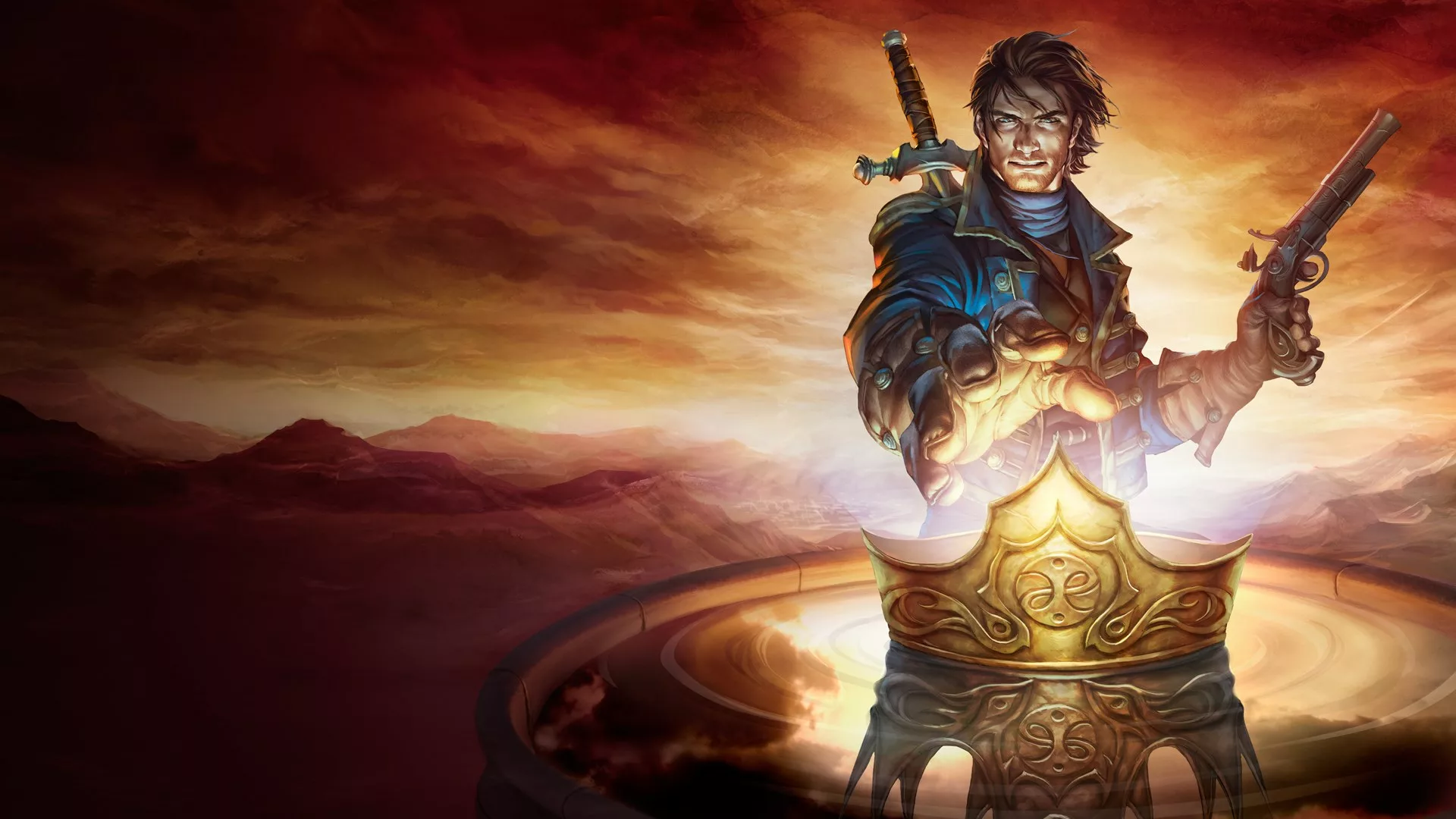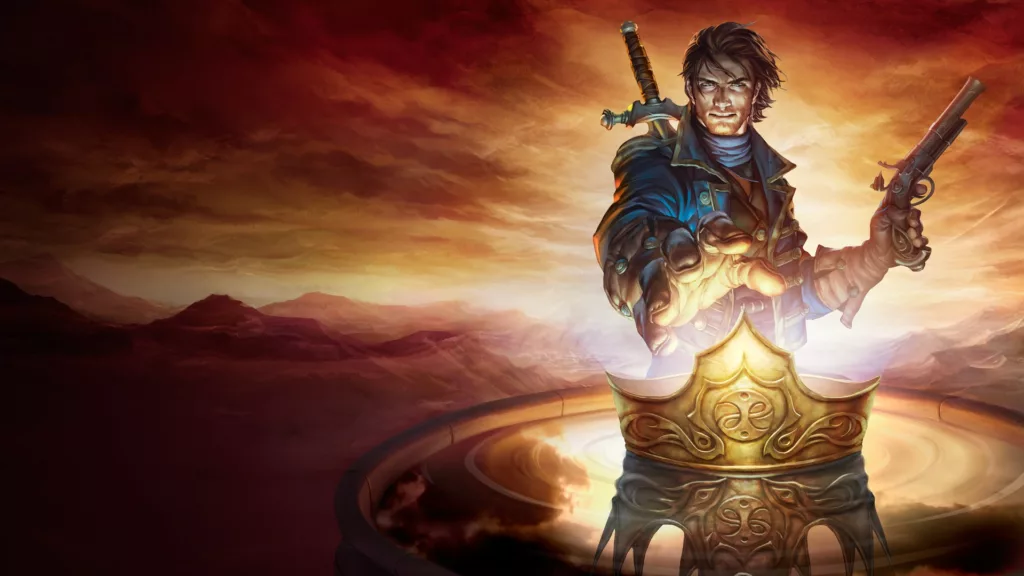 While Fable 3 was generally well-received, many fans felt that the game had the potential for further improvement, particularly when compared to its acclaimed predecessors. For instance, the combat system lacked depth and the customization options were rather limited. A sequel could seize the opportunity to build upon these areas, presenting more intricate combat mechanics, a broader range of player customization, and a more expansive world to explore.
Moreover, Fable 3's open-ended storyline with multiple endings added replayability value to the game. A sequel could take this narrative dynamism a step further, offering even more diverse story choices for players to delve into. Though the graphics and animations in Fable 3 were satisfactory, a sequel could elevate the visual experience with enhanced graphics and more intricate animations. Implementing these improvements would indeed make for a highly anticipated Fable sequel that fans of the series would certainly cherish.
Fallout New Vegas – Ripe for a Return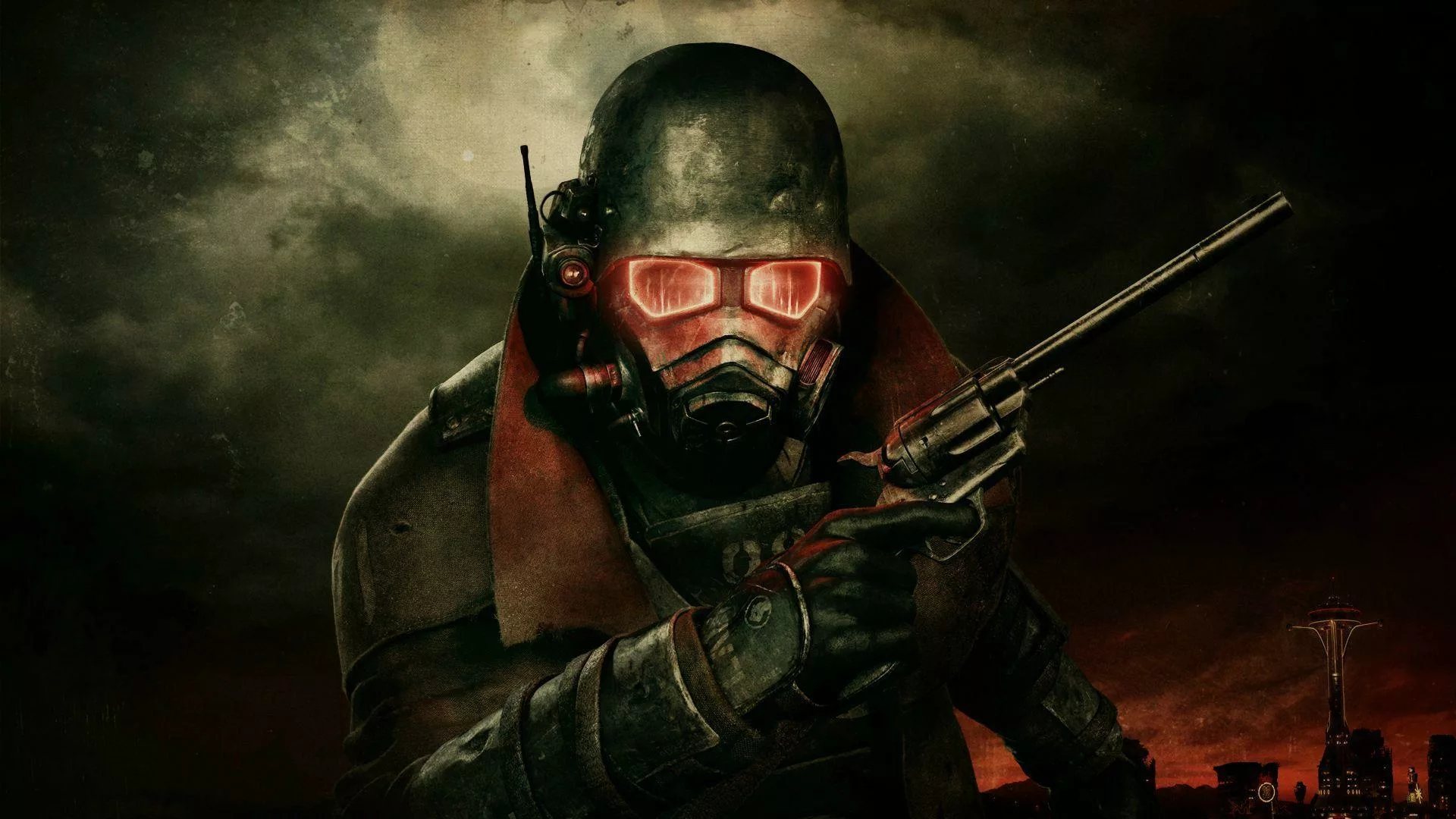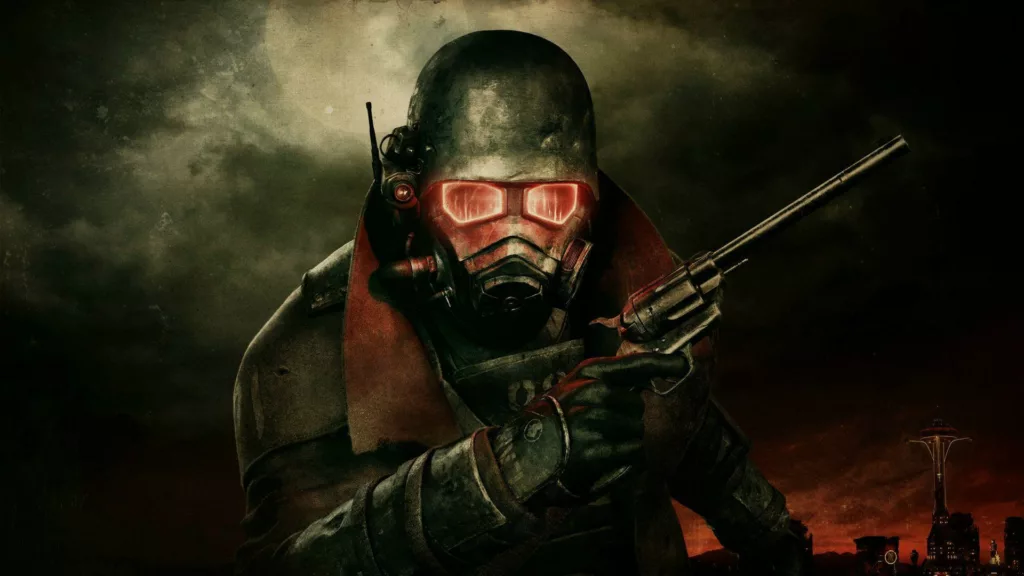 Out of all the games mentioned, Fallout: New Vegas seems to be the most likely candidate for a sequel. The reason being the recent whispers about Microsoft seeking a team to breathe new life into this project. It's a notion that carries weight, considering the prolonged absence of a solid, single-player Fallout game and the enormity of its dedicated fan base.
In fact, if fans were given a choice, many would probably opt for a sequel to New Vegas over Fallout 76 or even the Bethesda games. The world that Obsidian Entertainment built is right up the alley of hardcore Fallout enthusiasts. Even with an outdated engine and a handful of technical glitches, what truly resonated with the players was the compelling atmosphere and the captivating story.
The question is, can Microsoft deliver a sequel to Fallout: New Vegas that meets the expectations of its eager fans? While the news of a search for a team could be encouraging, it doesn't necessarily promise optimism, especially if Obsidian Entertainment isn't helming the project. After all, they are the ones who crafted the original, and if a sequel is to be made, they should ideally be the ones leading the charge. However, with their current roster of projects, it doesn't seem likely that they'll be taking on this task anytime soon.
Bully – The Unconventional Rockstar Classic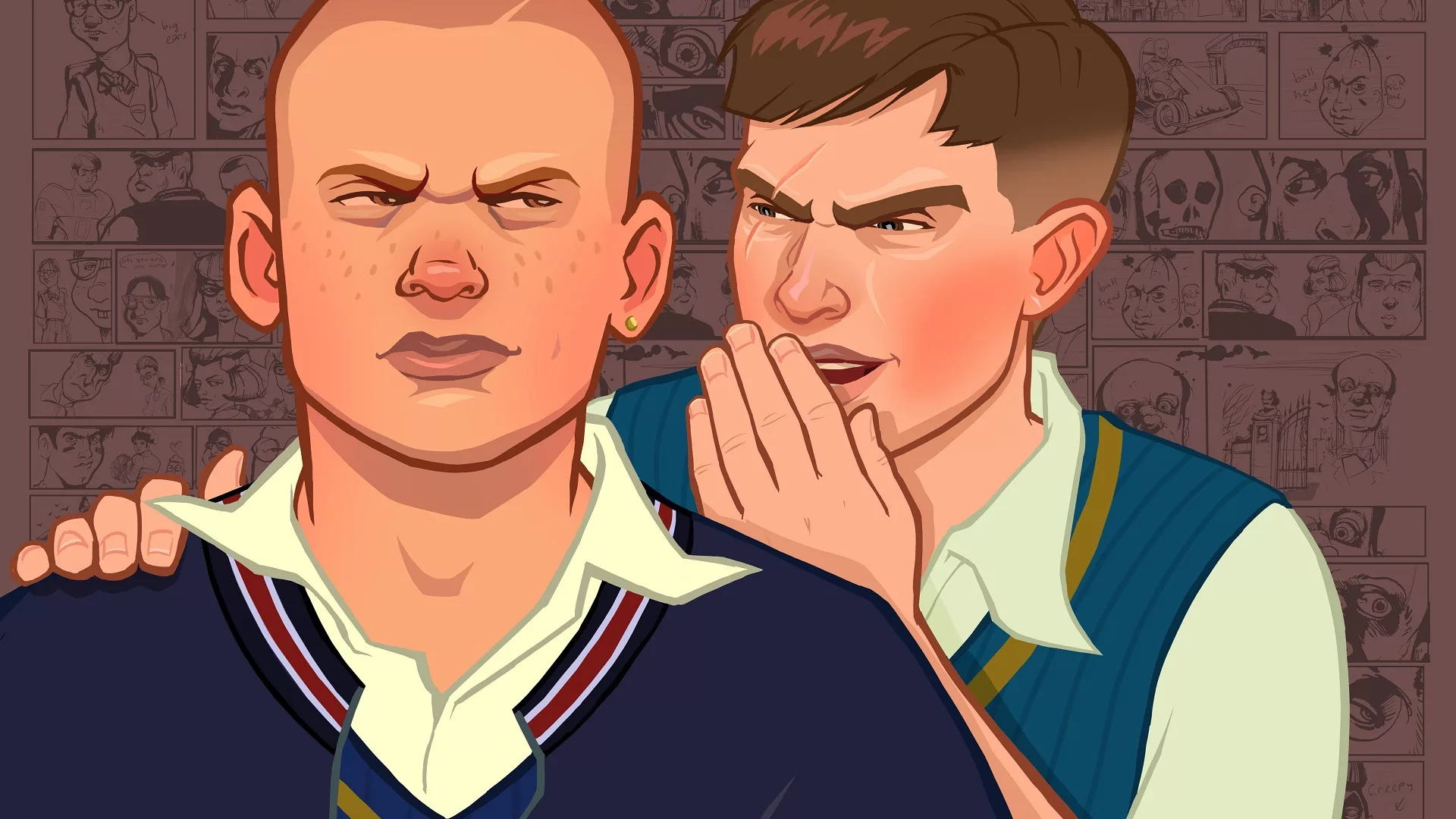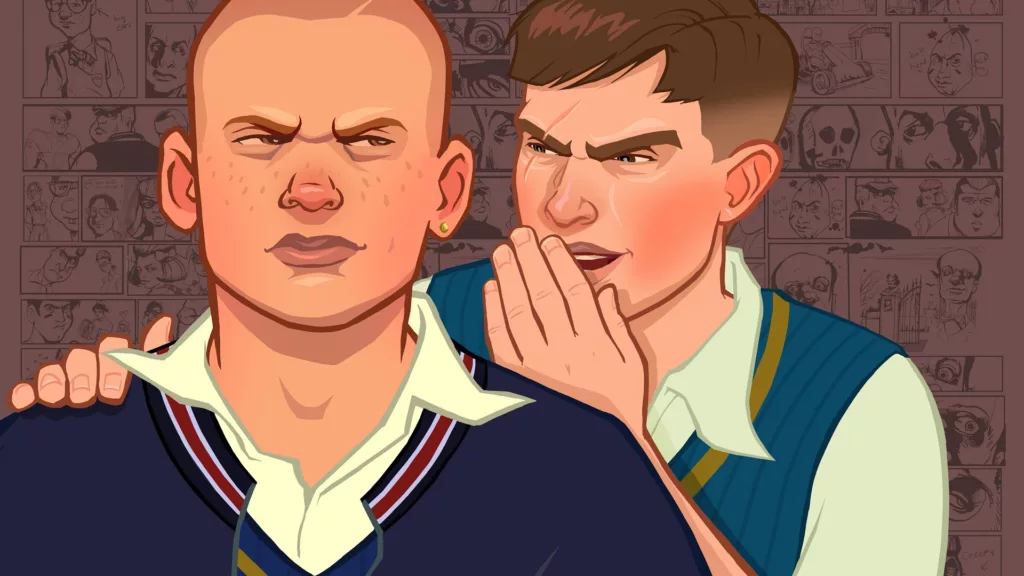 Talk of a sequel to Bully often surfaces, yet the news often bears a hint of disappointment. The development of a follow-up seems to hit a snag at every turn, relegating the project to the back burner. This is regrettable, considering Bully stands out as one of Rockstar Games' more unique offerings. Set within a school environment, it's a far cry from their usual offerings and for that reason, many players would eagerly anticipate a sequel to Bully over new installments in the Midnight Club, Manhunt or Max Payne franchises.
Bully 2 could offer a refreshing change of pace – a smaller-scale venture with a distinctive atmosphere, innovative mission design, and creative concepts. In an era where most players are probably yearning for Rockstar Games to deliver anything besides another update for GTA Online or Red Dead Online, Bully 2 could provide that refreshing change. Be it a new GTA, Max Payne 4 or Bully 2, the gaming world is ready for something new from Rockstar. That said, there's no denying that the protagonist of Bully certainly warrants another chapter to his unique story. Diversifying our gaming experiences with something a bit unconventional could be a welcome change.
Demon's Souls – The Original Hardcore Challenge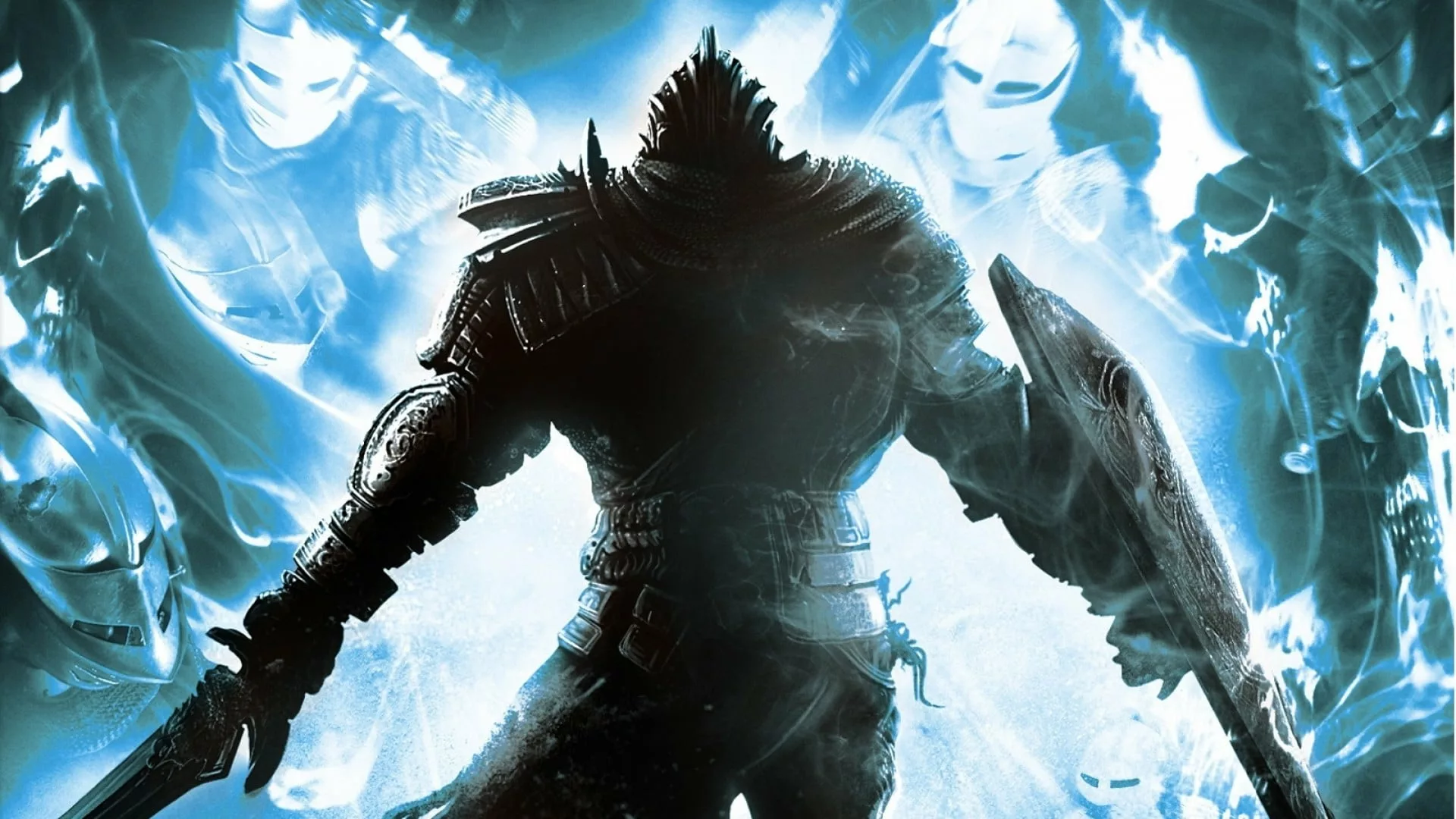 The Dark Souls series has earned a reputation for its brutal difficulty and minimal guidance. However, these challenging successors pale when compared to the original Souls game, Demon's Souls. The initial hours of gameplay are gruelling, presenting you with five different paths to traverse in any order you wish, and at your own speed.
The lack of explanation of the game's systems only adds to the overall difficulty. In contrast to its modern successors, Demon's Souls doesn't replenish your items upon revival – once they're used, they're gone for good. While the Dark Souls games have undoubtedly refined the formula and introduced significant quality-of-life improvements, there's something inherently appealing about the daunting challenge put forth by Demon's Souls. More of this, please.
Alpha Protocol – A Diamond in the Rough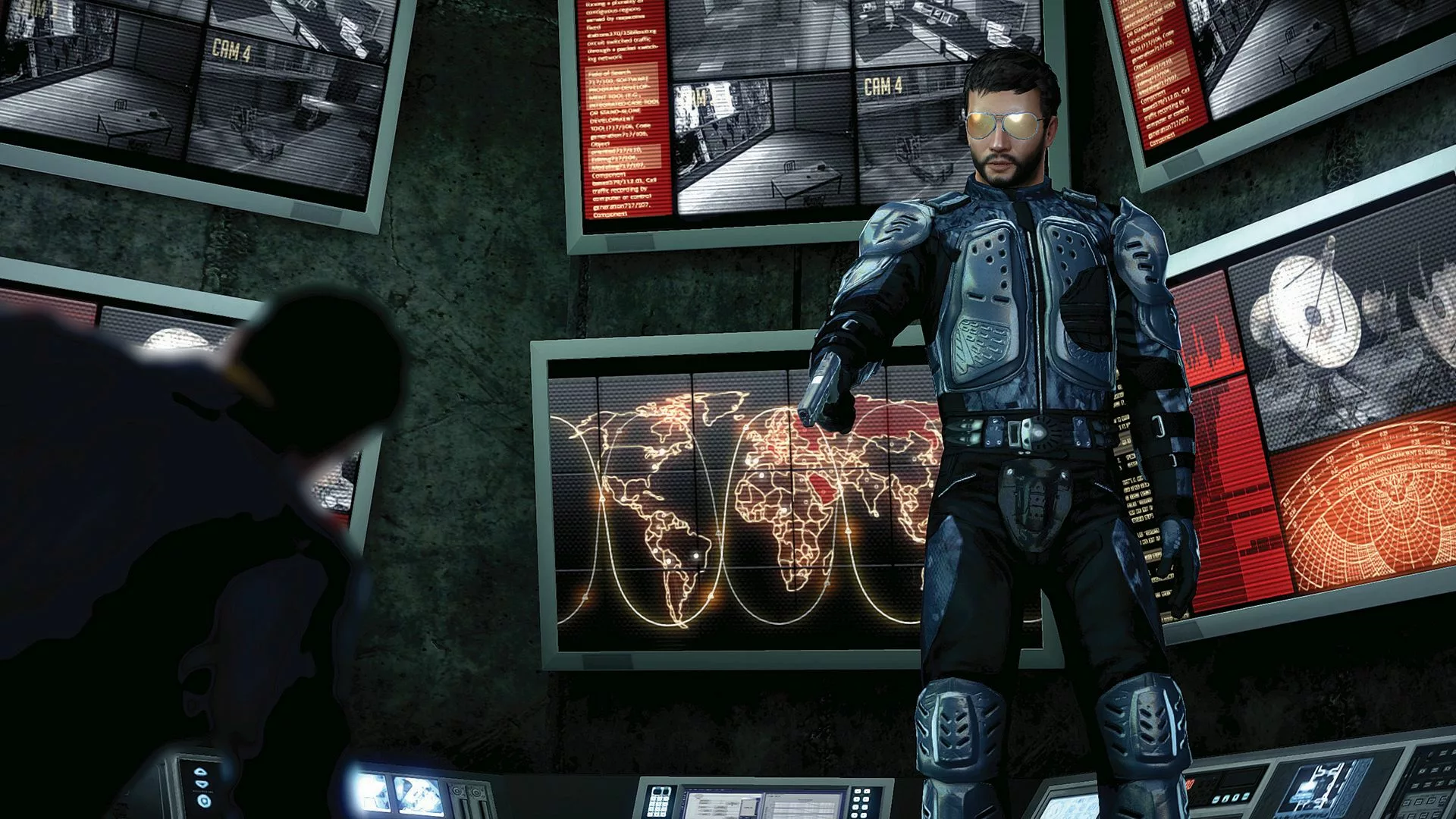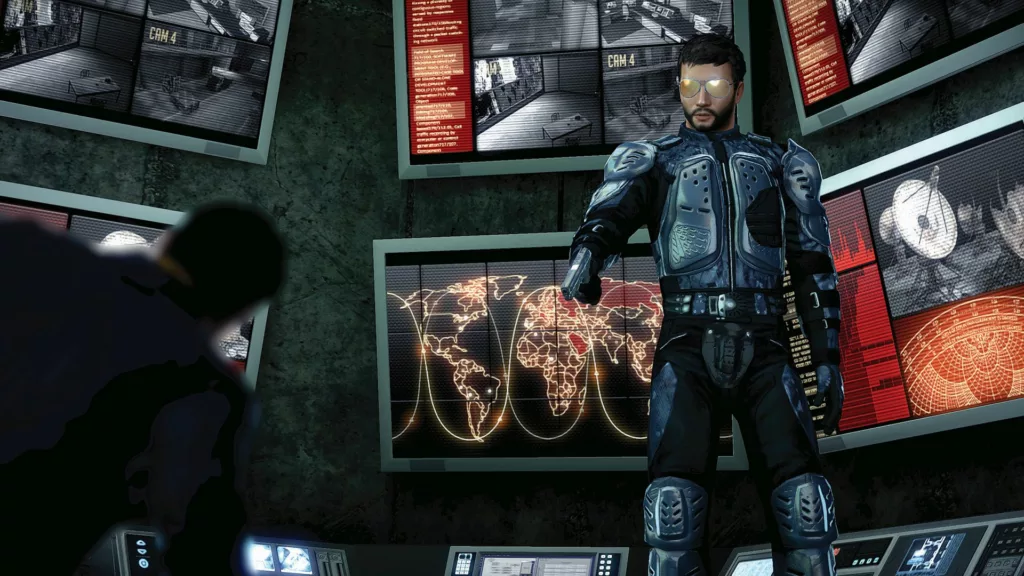 Despite the underwhelming sales of the original, another Obsidian Entertainment title, Alpha Protocol, deserves a sequel. The lackluster promotion from Sega and limited resources hindered Obsidian's ability to fully realize their ambitious vision, resulting in a game that was unpolished and flawed in many aspects. However, Alpha Protocol shone in areas such as plot development, ambiance, and dialogues.
With their considerably enhanced financial and technological capabilities today, Obsidian has the means to craft a new and improved spy RPG. Imagine the potential of an Alpha Protocol made with today's resources and technology.
Although the chances of a sequel appear slim, especially as Sega doesn't seem too keen on resurrecting the franchise, a change may still be possible. Perhaps Microsoft might show interest or Obsidian could look into creating a spiritual successor to Alpha Protocol. Espionage is a theme seldom explored in AAA games despite its tremendous potential. Maybe Obsidian might revisit this concept someday, much like they did with Fallout: New Vegas. Honestly, many would probably prefer that to a continuation of their equally popular title, The Outer Worlds.
The Order: 1886 – A Timeless Vision Deserving a Second Chance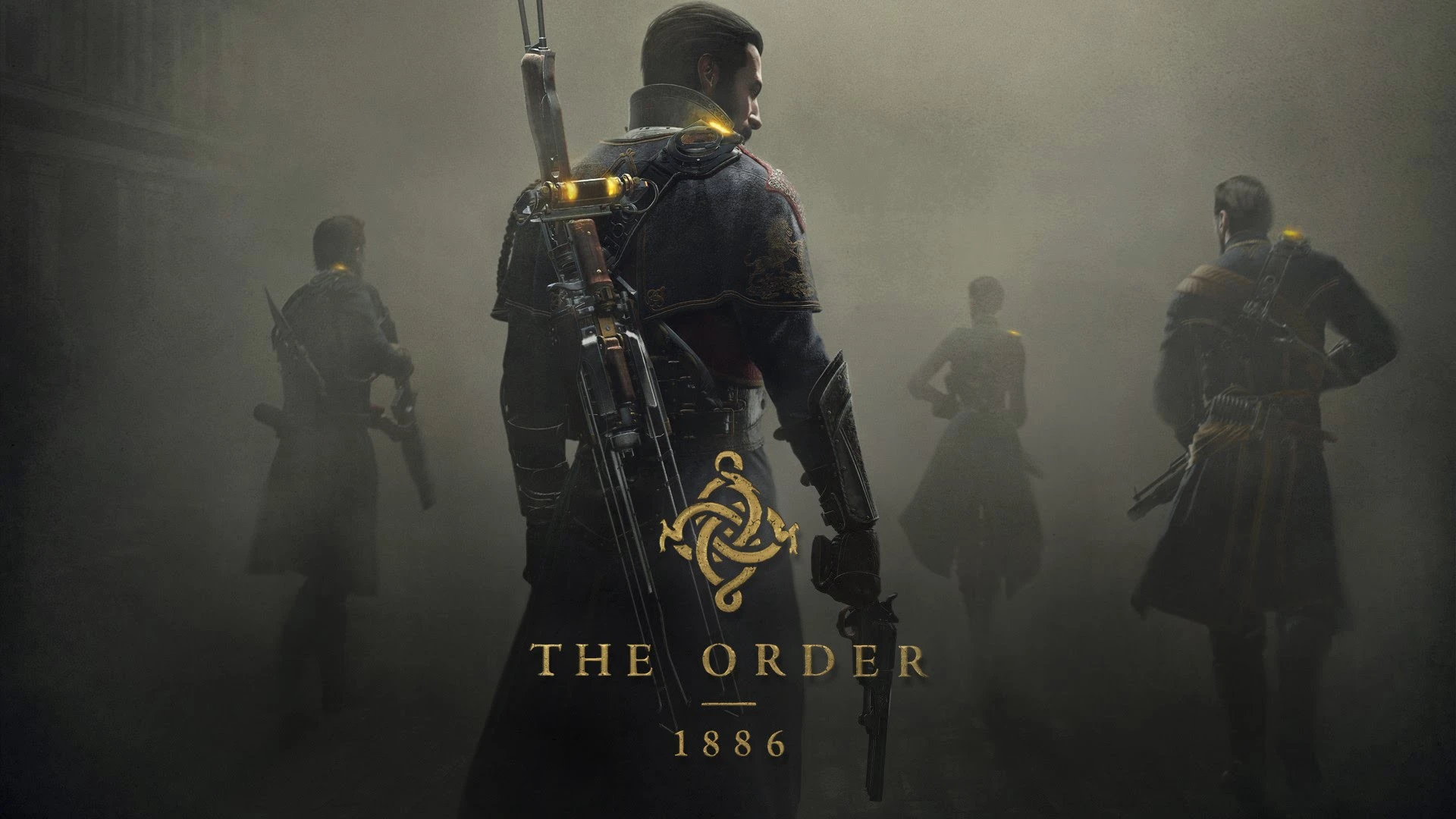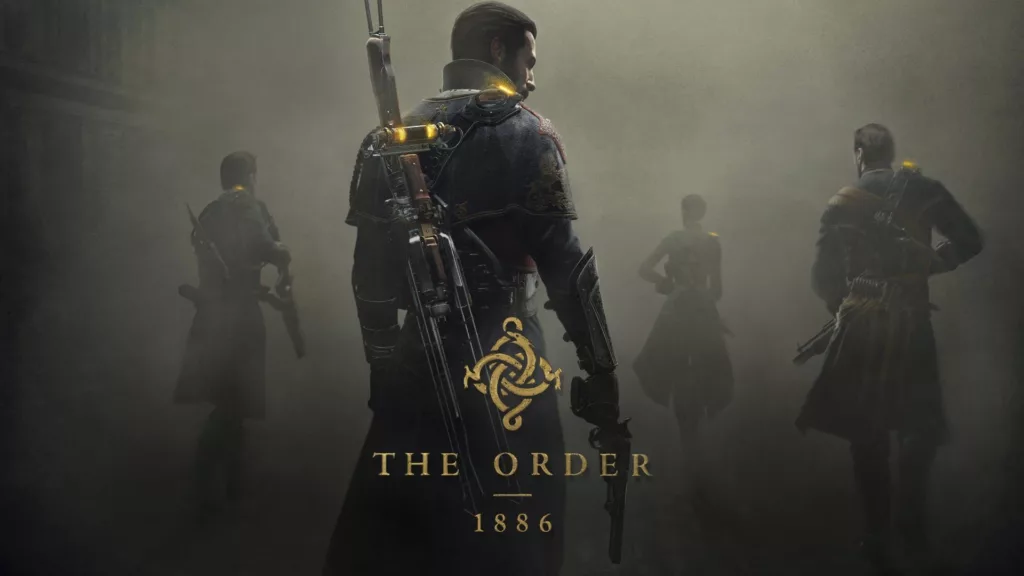 Looking back, I vividly recall the disappointment that accompanied the launch of The Order: 1886. Visually stunning, the game fell short in terms of gameplay, mainly restricted to enclosed, narrow pathways. To most players, it was a title that was more enjoyable to watch than to play. Nonetheless, I found the game to be a captivating experience. The opportunity to immerse myself in a unique vision of 19th-century London teeming with werewolves was riveting. I yearn to return to this richly textured world and engage in another story within its confines. It's a world too intriguing to leave untouched and current technology can certainly enhance the gameplay to a satisfactory level.
The main hurdle? The studio behind The Order: 1886, Ready at Dawn, was acquired by Facebook and is now primarily producing VR games. However, the fact that Sony renewed the trademark late last year does spark some hope. Could a potential sequel be on the horizon, created by a different team perhaps? That could very well be the case. Let's hope so because this world surely deserves a second chance.
Shadow of the Colossus – A Call for Expansion
There's something profoundly serene yet eerie about the desolate landscapes in Shadow of the Colossus. Its minimalistic nature is what sets it apart. The first encounter with a Colossus is a truly awe-inspiring gaming experience, rarely matched by others.
Shadow of the Colossus is a game crying out for a fresh installment. The process of deciphering these giant, moving puzzles is an extraordinary concept. Although it was remade in 2018 to critical acclaim, an all-new sequel expanding on the original's lore would be greatly welcomed. With a touch of modernizing the controls, it would be a thrilling new addition to the series.
Sekiro: Shadows Die Twice – A World Worth Revisiting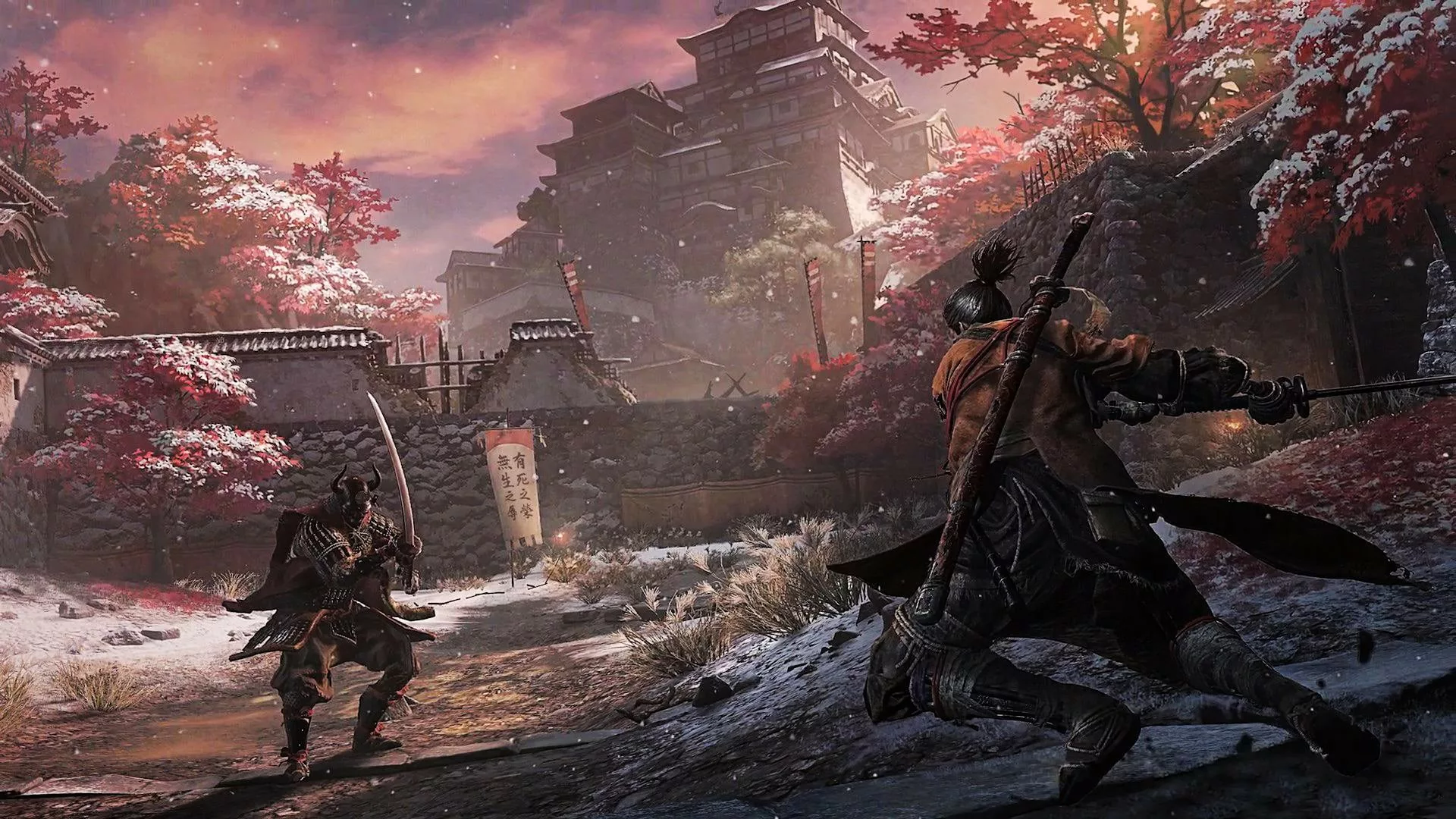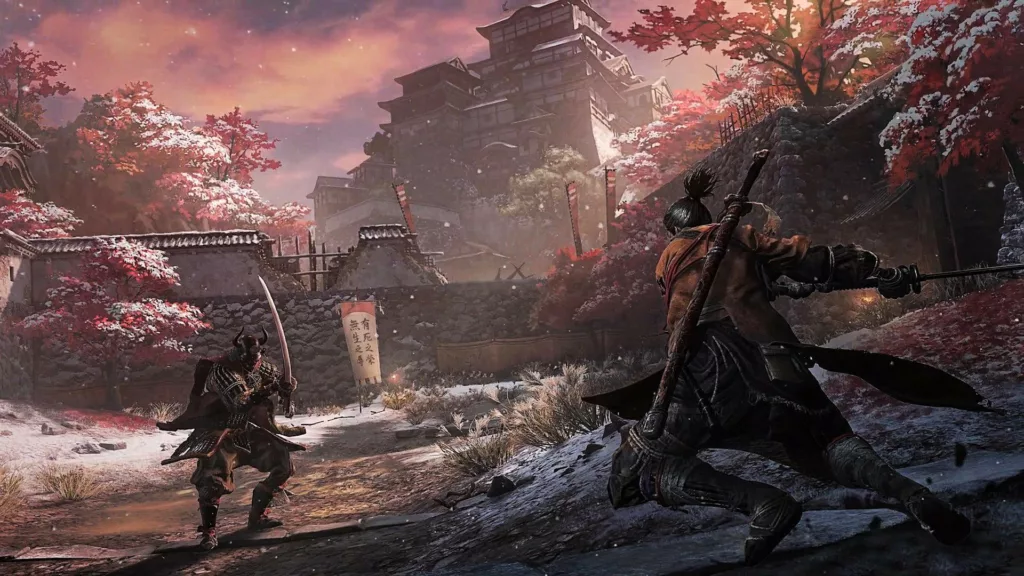 Much like Bloodborne, Sekiro also warrants a sequel. The scenario is strikingly similar – the narrative has closed many doors, hinting at a different storyline within the same universe. It's disappointing that the immense effort put into the universe, narrative, and mechanics might not be utilized further. Particularly since Sekiro stands out from other From Software titles, especially in terms of world-building and dynamic gameplay. After Elden Ring, which is expected to dominate their portfolio in the coming years due to strong sales projections, the studio could use a fresh diversion.
I'm referring to the potential interest of the publisher, Activision, in a sequel. While the creators of Call of Duty may not need this title in their roster, Microsoft would likely welcome an exclusive title from From Software on their platform. Therefore, it's plausible that the Xbox manufacturer might advocate for such a product. If the Japanese developer expresses interest, a sequel to Sekiro could become a reality. Needless to say, there's room for it in the market.
Mad Max – An Underappreciated Gem Deserving of a Sequel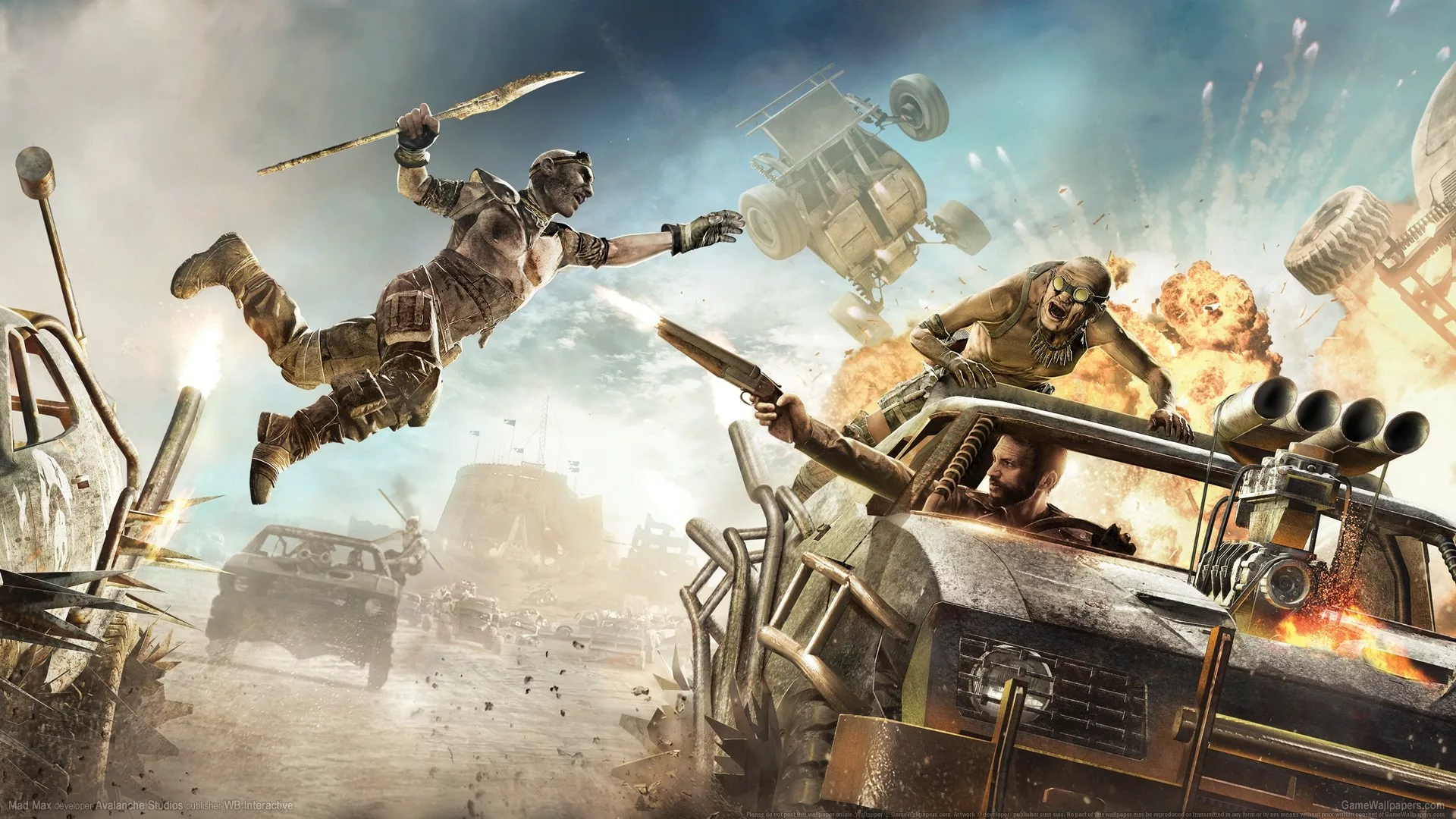 Avalanche Studio's sandbox game, Mad Max, didn't exactly garner rave reviews or attract hordes of buyers. It's somewhat of a conundrum, given the positive feedback from the players themselves. For a game based on a movie license, the digital incarnation of Mad Max was highly commendable. There were several innovative features, a world sculpted from the movie series, and vehicle combat executed quite excellently. While some argue that it needed an extra edge, it's undeniable that Avalanche put forth a solid effort. It's a shame that the studio hasn't had the opportunity to create an enhanced version. A franchise like Mad Max truly deserves a shining spotlight in the gaming world.
Optimism is sparked by a photo released this year, showing an actress posing for an image reportedly used in Mad Max 2. Rumour has it that the picture was taken at Avalanche Studios before the pandemic hit. It's a tantalizing hint that a sequel could be on the horizon for this game. Fingers crossed.
L.A. Noire – A Unique Detective Story Yearning for a Sequel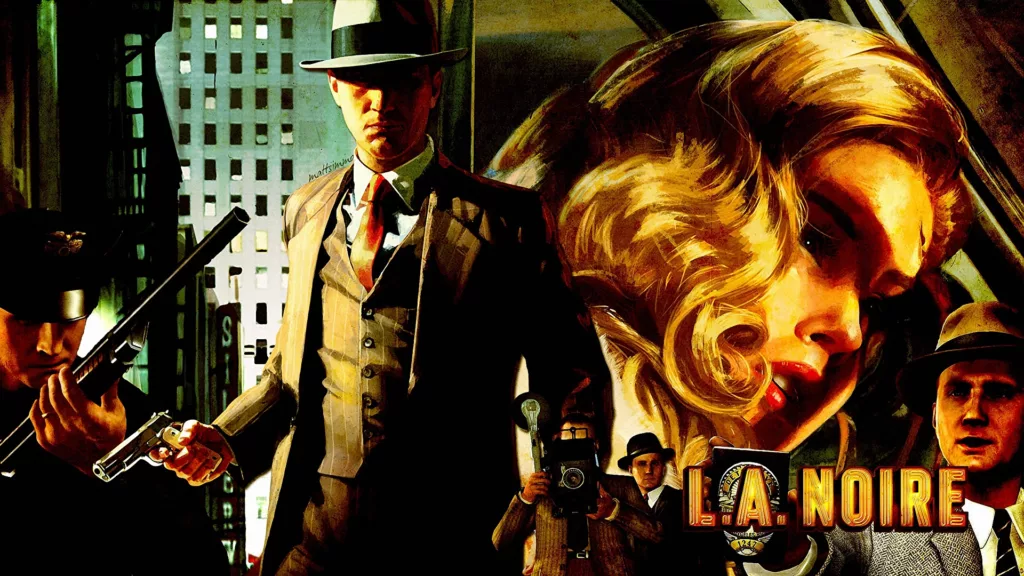 If Bully 2 isn't on the cards, how about a sequel to L.A. Noire? It's worth noting that this particular game did receive a VR spin-off, indicating that Rockstar Games hasn't entirely forgotten its detective-themed production. Now seems like an ideal time for a sequel, as there is a dearth of comparable titles in the gaming landscape. The intriguing potential that comes with a detective-centric game appears to have been overlooked by many developers. The cutting-edge technology that was L.A. Noire's claim to fame is no longer an obstacle either, as current technology can easily replicate and even enhance these features.
The main hurdle seems to be GTA Online, which appears to be monopolizing the resources available to Rockstar Games. While the company boasts an abundant workforce, the flow of new game releases has been scant. Nevertheless, we remain hopeful that L.A. Noire will be granted the sequel it richly deserves.