Nearly half a decade has passed since the groundbreaking release of Red Dead Redemption 2, a game that arguably redefined the standards for the previous generation of console games. Rockstar Games, with its inventive vision, crafted a masterpiece that even now, continues to astonish seasoned players and beginners alike.
Red Dead Redemption 2, with its captivating story mode, and its multiplayer companion, Red Dead Online, provide an expansive map, teeming with hundreds of exquisite locales. This vast world is riddled with secrets, waiting to be unearthed by adventurous souls. And let's not overlook the thrilling story missions, role-playing opportunities, and a plethora of other engaging activities available to players. It's safe to say that Rockstar Games' innovation has catapulted them to a unique echelon, surpassing even their previous hits like GTA V and GTA Online. And yes, we can't deny their affection for flying motorcycles, an entertaining alternative to horseback riding.
Today, I wish to highlight a fascinating, but often overlooked, aspect of this game that might have escaped your notice. I don't fault you for this – not everyone has the luxury of time to patiently observe and uncover every intricate detail hidden in the game.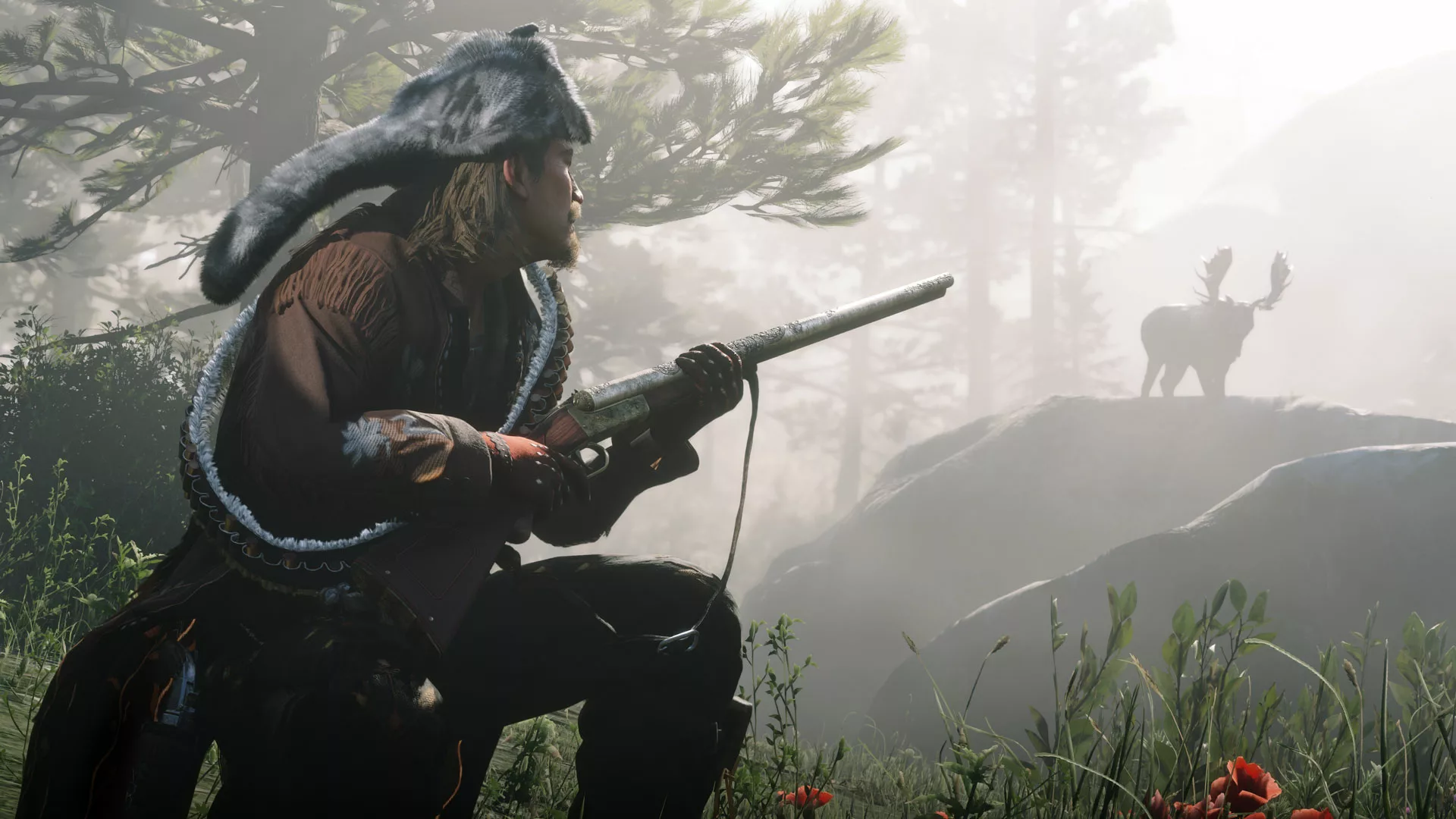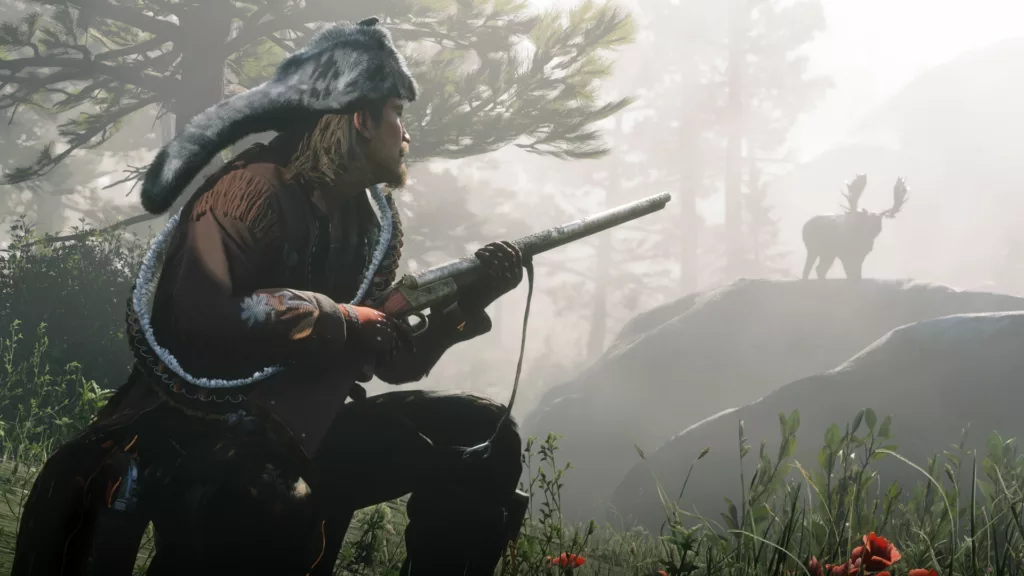 The representation of animals in video games often leaves much to be desired, typically portraying them as secondary characters with limited behaviors. Usually, these animals serve as mere embellishments to the landscape, with player interaction boiling down to a simple formula: locate, hunt, and harvest materials. Perhaps, you might find the occasional joy in petting a dog, but that's about as far as most games go.
Yet, in stark contrast, Red Dead Redemption 2 hosts an array of animals with a complexity and variety that is truly unparalleled in my gaming experience. It's far from an exaggeration to claim that these animals lead lives that are nearly as intricate as those of the human NPCs, existing independent of the player's interaction. They exhibit behaviors and patterns that unfold regardless of the player's intervention, much like the autonomous characters in the movie Free Guy!
This 'secret life' of the animals in Red Dead Redemption 2 adds a whole new layer to the gameplay, making the game feel all the more immersive and realistic. So, next time you mount your horse in the Wild West, remember that the ecosystem around you is alive and thriving, pulsating with its own rhythm and routine, whether or not you choose to participate in it.
Observing Animal Behavior: A Study of Adaptation in Red Dead Redemption 2
In the enchanting and detail-driven world of Red Dead Redemption 2, you'll find an astonishing array of animal species. From domesticated creatures to wild and elusive beings – including avian, terrestrial, and aquatic wildlife – to legendary animals shrouded in mystery, the game offers an impressive biodiversity. These creatures are grouped into families such as foxes, wolves, and crocodiles, each exhibiting unique behavior, capturing the essence of their real-world counterparts.
Animals and the Cycle of Day and Night
One of the most intriguing aspects of Red Dead Redemption 2 is how the game's animal inhabitants adapt to the changing cycles of day and night. This feature creates a sense of immersion and realism, making you feel like you're part of a living, breathing world.
Predatory animals, for instance, typically become more active as dusk descends. As the daylight wanes, predators prowl the landscapes, reflecting the nocturnal habits seen in many real-life carnivores. On the other hand, many other animals in the game adhere to a diurnal routine, where their activities are concentrated during the daytime. These creatures are often seen foraging for food in the bright light of day, only to retire to their dens or nests when night falls.
Weather Patterns and Animal Response
Not only does Red Dead Redemption 2 showcase animal behavior influenced by the transition between day and night, but the game also vividly illustrates how animals react to changing weather conditions. As in the natural world, rain and storms in the game elicit a variety of responses from the wildlife.
During inclement weather, you'll notice that some animals take shelter, adding another layer of realism to the game. This weather-adaptive behavior reveals the developers' meticulous attention to detail and their commitment to creating a dynamic and responsive game environment.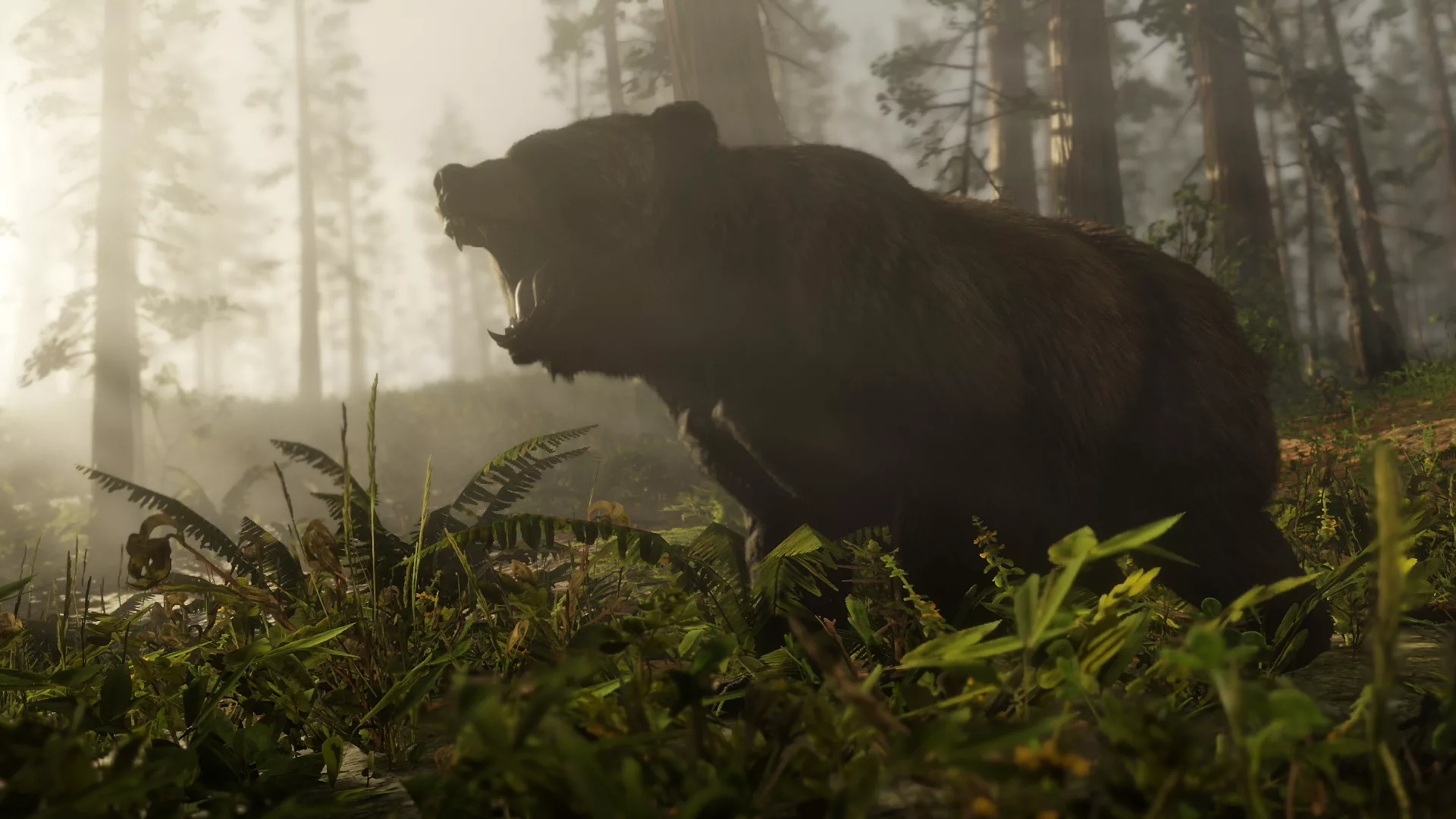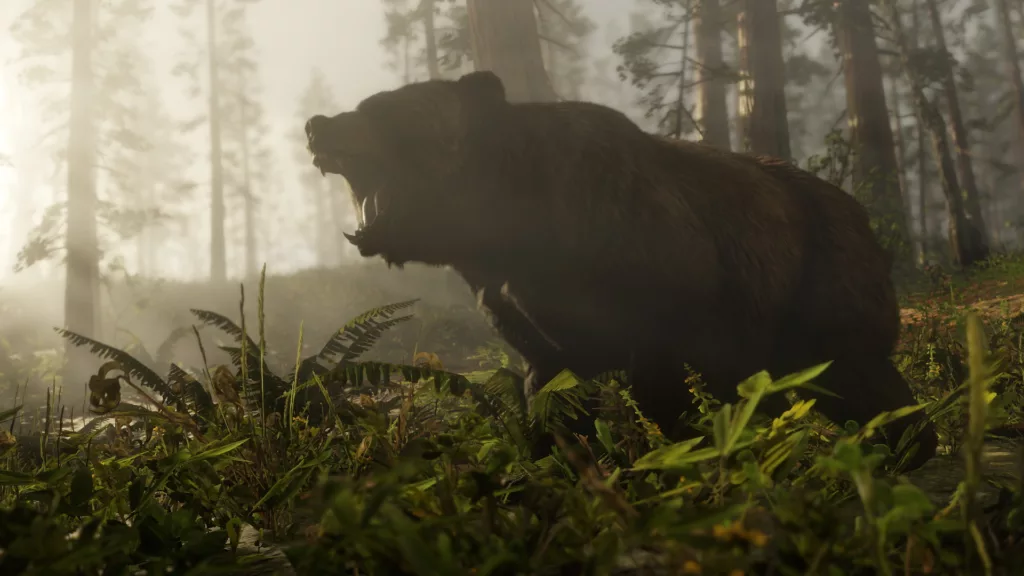 The Intricate Dynamics of Wolves in Red Dead Redemption 2
Delving into the sophisticated and captivating world of Red Dead Redemption 2, one cannot help but be captivated by the intriguing behavior of the wolves in the game. These majestic creatures, just as fascinating in the digital realm as they are in reality, serve as prime examples of the intricate animal behavior meticulously depicted by the game developers.
Pack Dynamics and Hunting Strategies
Wolves in Red Dead Redemption 2 typically operate in packs. These groups can number up to 8-10 wolves, mirroring the social structure of real-world wolves. The pack operates with a collaborative strategy that makes them an imposing force in the game. Together, they create elaborate ambushes, setting the stage for an intimidating encounter. Some wolves will position themselves directly in front of you, serving as a distraction, while the rest subtly encircle you, ready to launch a surprise attack. If you happen to cross paths with a large pack, the odds may be against you, and you might find yourself becoming their next meal.
Observing Wolves: A Day in Their Lives
Equipped with a pair of binoculars or the scope of a bolt action rifle, players can observe these fascinating animals from a safe distance. The wolves' daily routines are well-structured, beginning with a period of play and rest during the first half of the day. As the day progresses into evening and night, the wolves shift into their hunting phase. Numerous players have reported sightings of wolves hunting both deer and humans, making for a thrilling in-game spectacle.
It's noteworthy that these wolves exhibit territorial behavior, often sticking to a specific area. This level of territoriality is indicative of the game developers' commitment to mimicking real-life animal behaviors, enhancing the authenticity of the gameplay.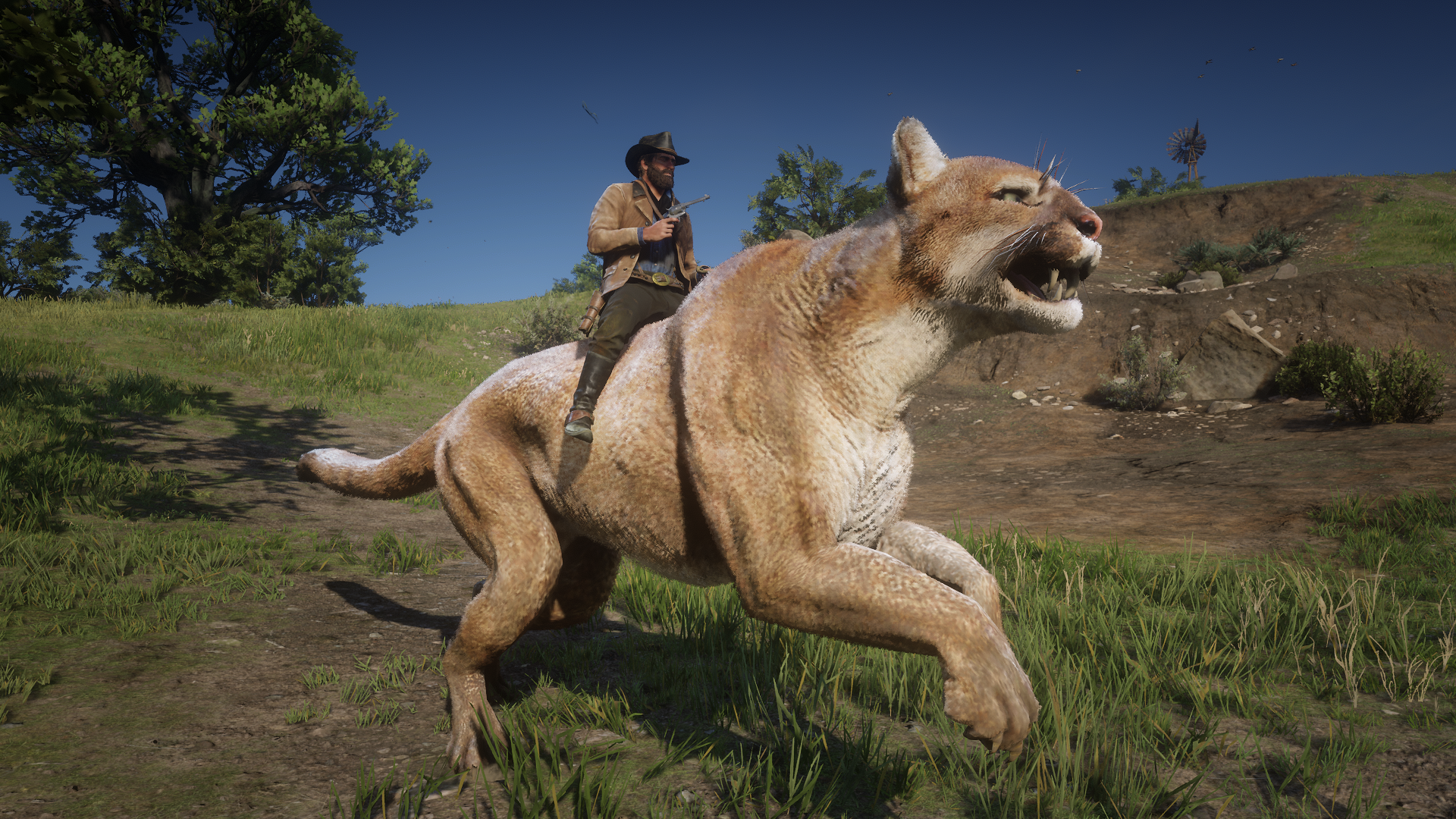 Wolves and their Emotional Depth
One intriguing detail about the wolves in Red Dead Redemption 2 is their ability to recognize and mourn their fallen pack members. When a wolf in the pack meets its end, whether due to a player's action or a failed hunt, the remaining wolves exhibit signs of grief. They will approach the carcass, acknowledging the loss of their pack member, and let out mournful howls, adding a touch of poignant realism to the game.
The Art of the Hunt: Predators of Red Dead Redemption 2
In the beautifully detailed world of Red Dead Redemption 2, a variety of predators engage in an enthralling dance of life and death. Their complex hunting strategies are captivating to witness, highlighting the game developers' commitment to crafting an authentic, immersive experience for the players.
Stealthy Predators: Pumas and Crocodiles
Among these predators, the puma stands out as an apex hunter. Known for its stealth and surprise attack strategy, it embodies danger and unpredictability. The puma doesn't give you much warning before striking, making it a thrilling, and often lethal, encounter in the game. The swiftness of the puma's attack means that players must be on constant alert when traversing puma territory.
Crocodiles, on the other hand, adopt a different, but equally effective, hunting tactic. They expertly use camouflage, blending into their surroundings to catch unsuspecting prey off guard. Sometimes, they even gather in small underwater groups, ready to surround and overpower any potential prey that ventures too close. This combination of stealth and coordinated attacks makes each encounter with a crocodile a heart-pounding experience.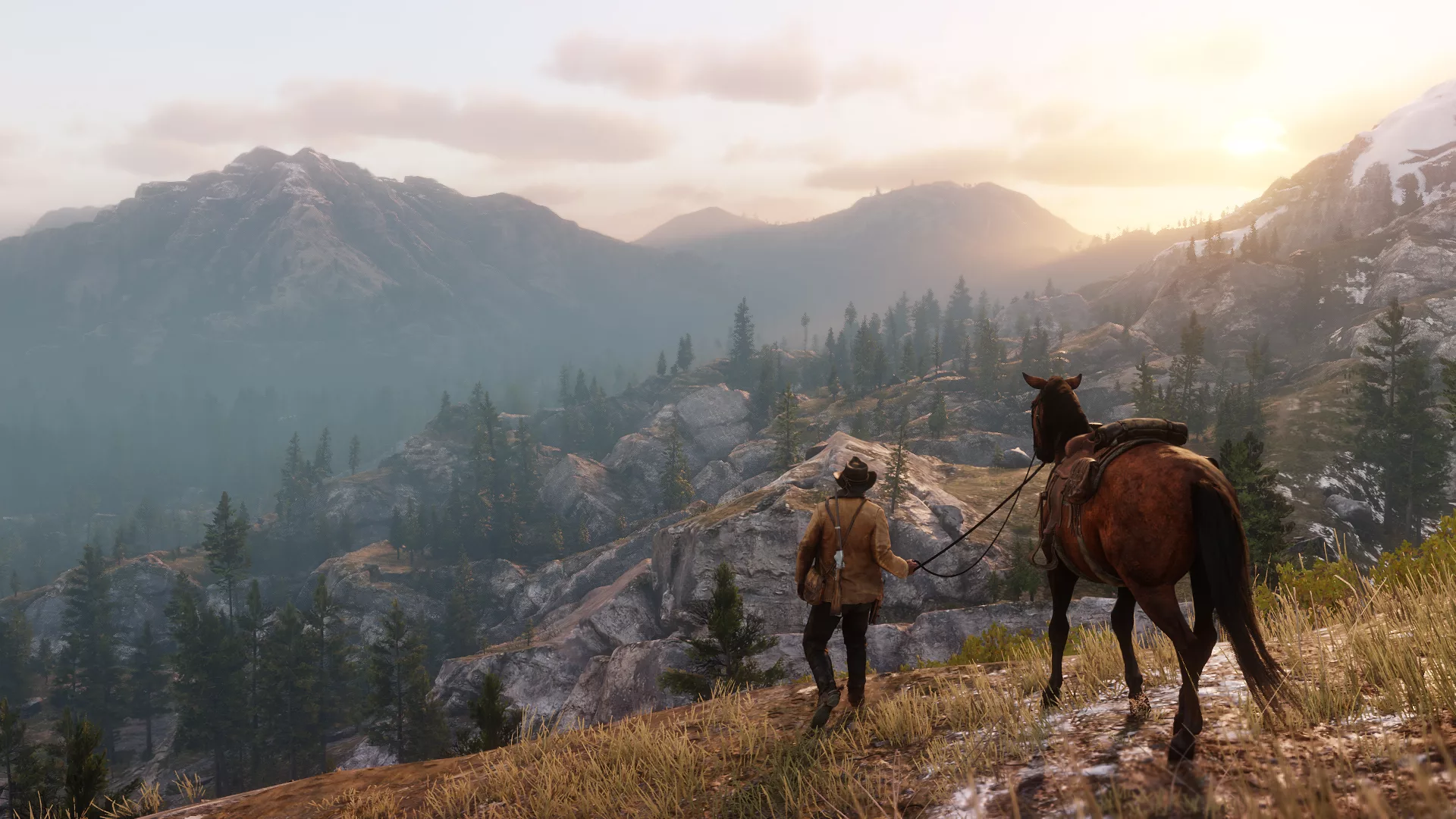 Birds of Prey: Masters of the Skies
The hunting strategies of eagles and other birds of prey are particularly fascinating to observe. These avian hunters swoop down from the sky at tremendous speeds to snatch up their prey – be it snakes, rabbits, mice, or even fish from the rivers. Their speed and agility make them slightly more challenging to spot, but when you do, it is nothing short of spectacular.
Once they've captured their prey, these raptors will fly to a safe perch, where they meticulously devour their catch. The animations depicting this behavior are remarkably realistic, rivaling those seen in wildlife documentaries. The attention to detail in these animations helps to create an immersive experience, making you feel as though you are witnessing a slice of the natural world within the game environment.
Domesticated Companions: Cats and Dogs in Red Dead Redemption 2
Taking a turn from the majestic predators and elusive wildlife in Red Dead Redemption 2, let's focus on the smaller, domesticated creatures that have carved out a space in the bustling towns of the game world. Cats and dogs, beloved companions in the real world, find their place in the digital world as well, charming players with their endearing behaviors and unique interactions with humans.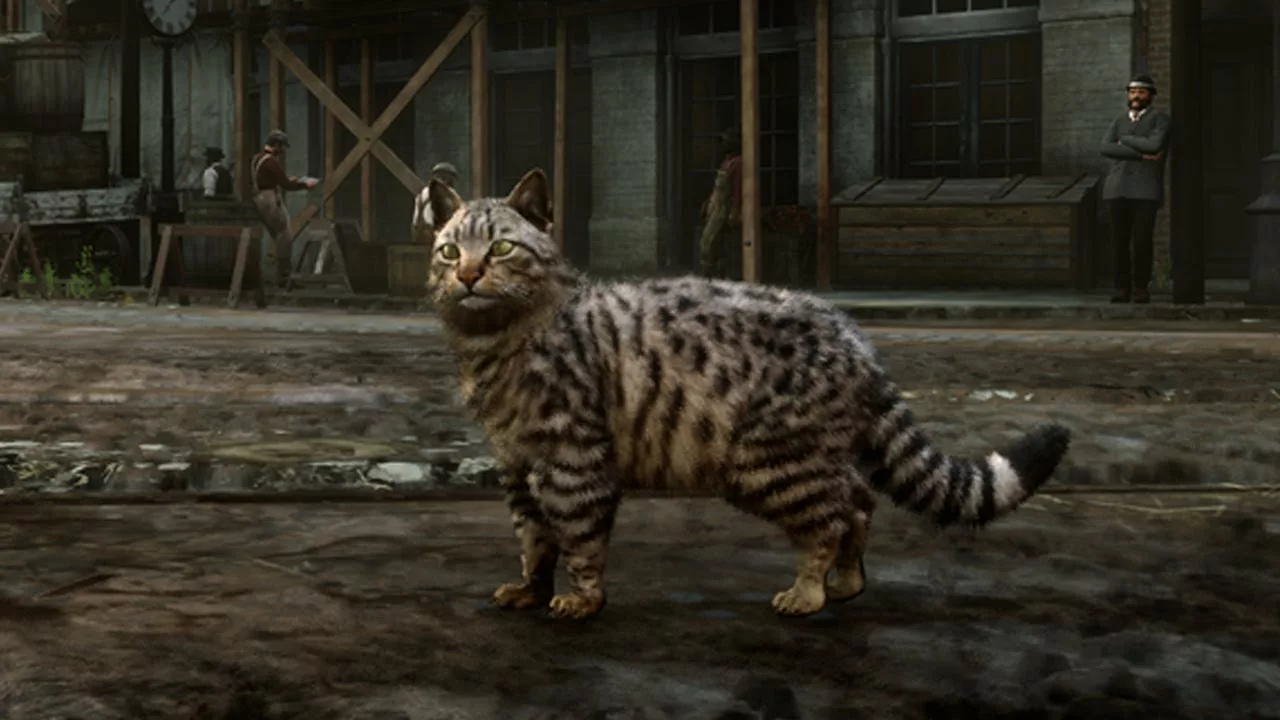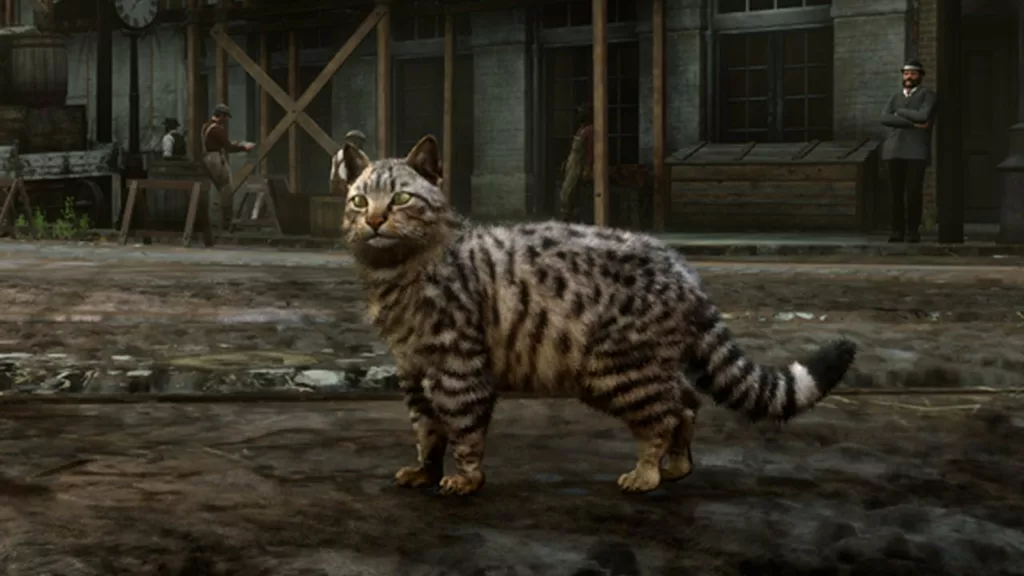 Furry Felines: Cats in the Game
In the vicinity of towns and settlements, you'll often spot cats, demonstrating their innate ability to adapt and thrive alongside human inhabitants. The behaviors of these cats are intricately portrayed in the game, showcasing the developers' dedication to maintaining a high degree of realism.
Players have reported sightings of cats engaging in typical feline activities such as scratching wooden posts, a natural behavior for cats to keep their claws sharp and healthy. You might also catch sight of these cats grooming themselves, a common behavior indicating their meticulous cleanliness.
Moreover, the game also illustrates the predatory instinct of these domesticated cats. They are often spotted hunting rats in and around farms, towns, and cities. This attention to detail adds a delightful level of authenticity to these virtual pets, making them feel as real as possible.
Man's Best Friend: Dogs in Red Dead Redemption 2
Contrastingly, dogs in the game are depicted as being even more intertwined with human lives. Their affinity for humans shines through in a variety of playful activities. You'll see dogs entertaining themselves and others by performing tricks in front of market stalls, hoping to earn a tasty meaty reward from amused vendors.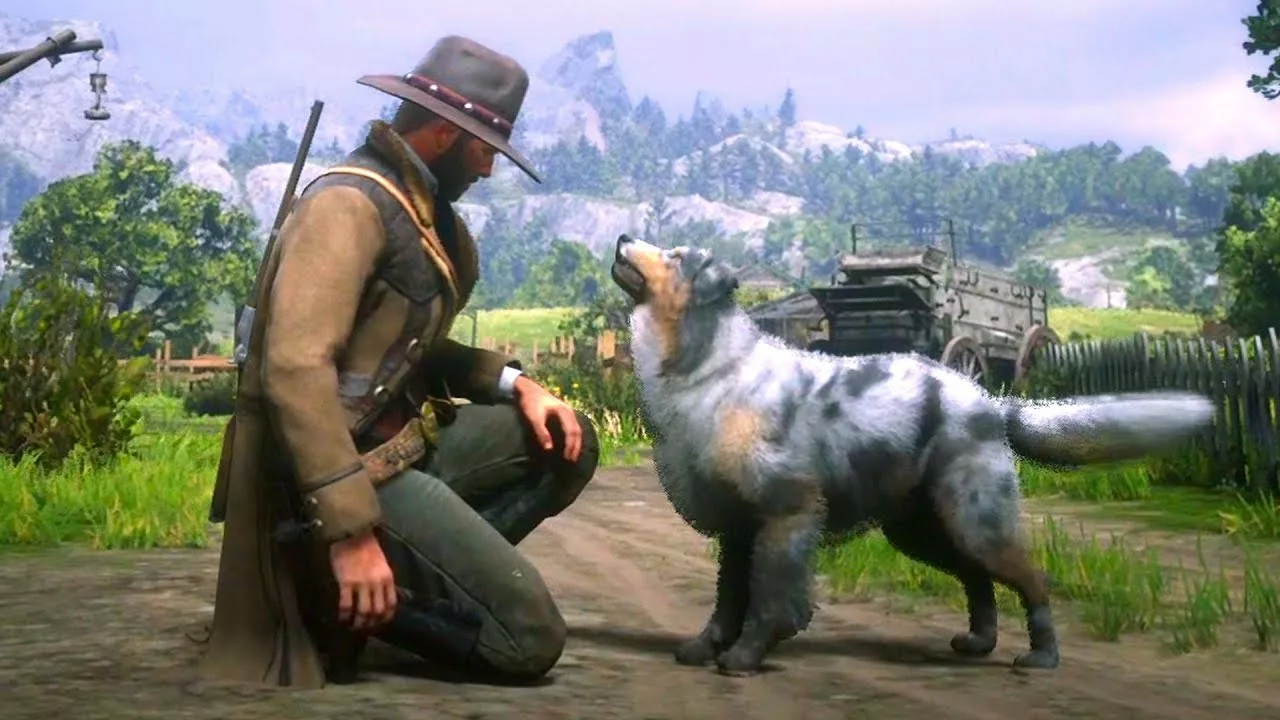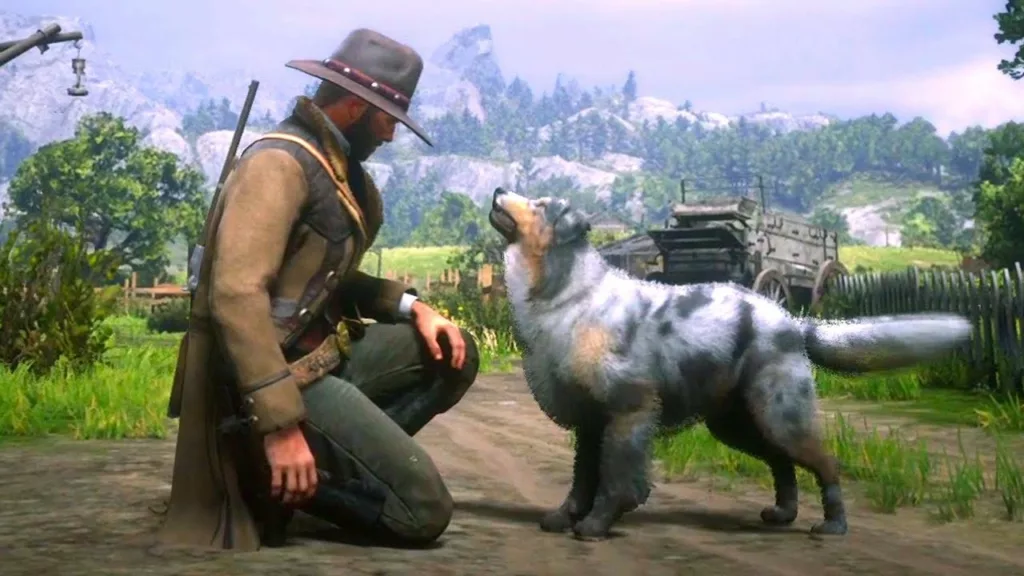 Music also appears to strike a chord with these canine companions. The game developers went so far as to include scenes where dogs are seen howling along to the tunes they hear, further enhancing their charm and appeal.
In essence, the portrayal of cats and dogs in Red Dead Redemption 2 adds a heartwarming element to the game, depicting the age-old bond between humans and their domesticated companions. The nuanced behaviors of these pets, their interactions with humans, and their contribution to the game world offer a sense of realism and immersion, making each encounter with them a delightful experience.
Exploring Animal Behaviors in Red Dead Redemption 2: More Than Meets the Eye
When delving into the mesmerizing world of Red Dead Redemption 2, it's not just the rich storylines or the engaging battles that captivate players, but also the intricate, lifelike behaviors of the myriad animals inhabiting the game. Each species, each individual, possesses a set of unique behaviors that they perform, providing an incredibly realistic and immersive experience for players.
Basic Animal Behaviors: A Microcosm of Real Life
Every animal in the game undertakes basic functions that mimic their real-life counterparts. They sleep, quench their thirst, satisfy their hunger through hunting or grazing, and engage in various interactions with other animals in their environment. All these actions create a fascinating spectacle worth observing and appreciating.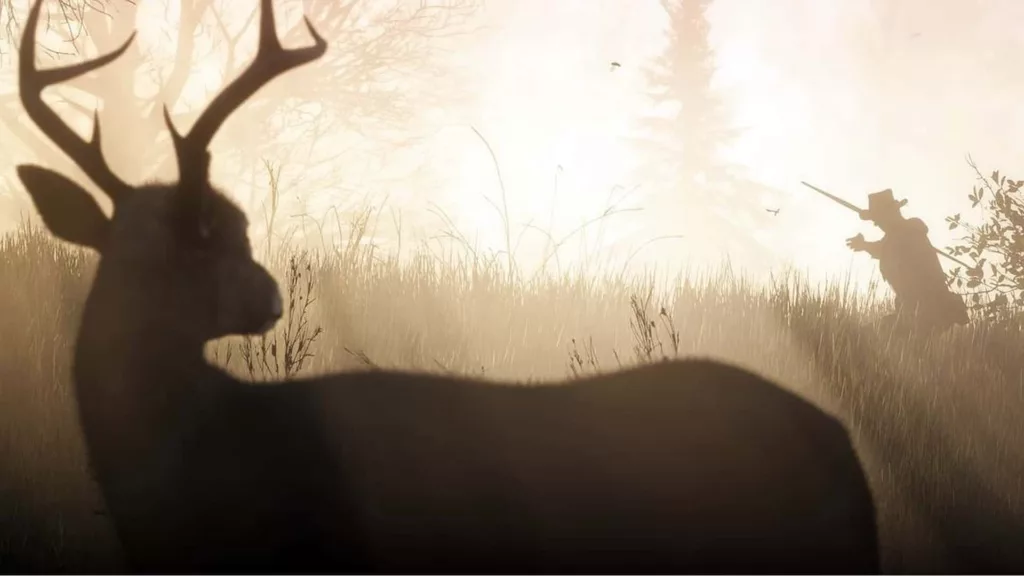 Deer and goats, for instance, are seen engaging in head-to-head battles, their horns clashing in dramatic confrontations. Some players have reported finding deer with broken or entangled antlers, evidence of a fierce fight with a rival. Similarly, encounters with goats reveal the harsh outcomes of their violent confrontations, with some found lifeless after a brutal clash.
Small Wonders: Foxes, Ducks, and Bison
Moving away from the larger mammals, the game also shines a spotlight on smaller creatures. Foxes, for example, are depicted leaping and nose-diving in the snow, mirroring their real-life hunting technique for catching prey hidden beneath the snow's surface.
Ducks, on the other hand, are seen diving underwater in pursuit of fish, adding another layer of authenticity to the game. Additionally, the game beautifully illustrates the social behavior of bison, moving and fleeing in herds for protection against potential threats. Birds, too, are meticulously portrayed grooming their plumage by the riverbanks, a common behavior in many bird species.
The Uniqueness of Horses in Red Dead Redemption 2
A special mention must be made for horses, which are integral companions in the game. They display a wide array of behaviors that don't necessarily depend on the player's actions. Some players have discovered, for example, that horses can move backwards, a detail that may initially go unnoticed.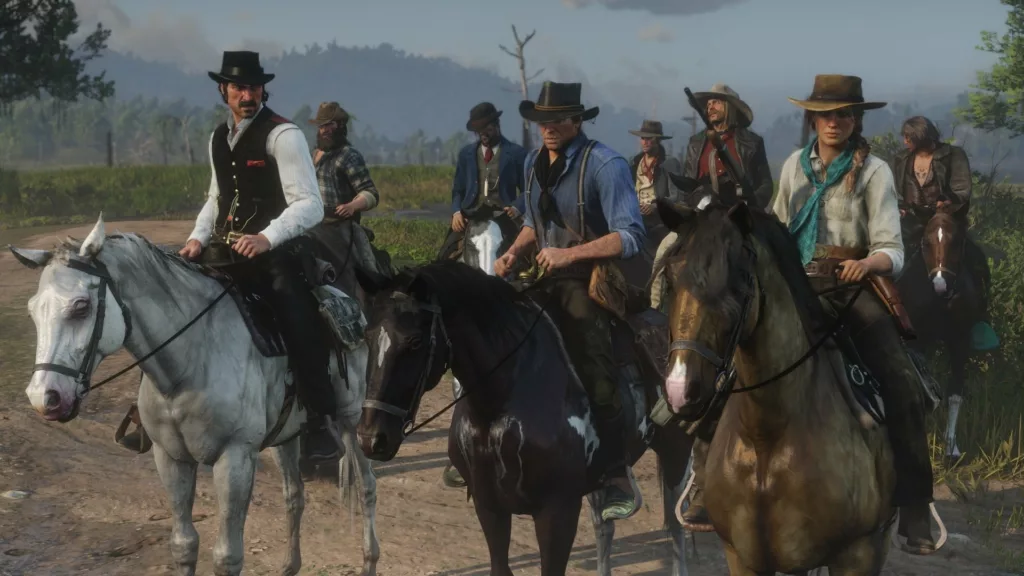 The game's attention to detail even extends to the physical responses of horses to environmental factors, like the well-known depiction of shrinking testicles in cold weather conditions. Another fascinating aspect is how horses navigate through water, adjusting their movements based on their size.
Perhaps one of the most startling behaviors is the horses' reactions to fire. Regardless of whether the fire is player-caused or part of the game's environment, horses will exhibit a fear response, even throwing riders to the ground in their urgency to flee.
Understanding the Ethical Implications and Potential Consequences in Red Dead Redemption 2
In the intricate landscape of Red Dead Redemption 2, there's an integral component of the game that goes beyond thrilling encounters and exploration: the ethical considerations related to the game's wildlife and the potential consequences of player's actions.
Respect for Life and Death in the Game
In the immersive universe of Red Dead Redemption 2, the cycle of life and death plays out naturally, including the portrayal of hunting. However, the act of hunting isn't always a pleasurable experience in the game, particularly when it isn't carried out in a respectful and ethical manner.
Every animal species in the game is associated with a specific hunting tool that should ideally be used to ensure a quick and humane kill, allowing players to obtain high-quality skins. Neglecting to use the recommended tools can result in causing unnecessary suffering to the animal.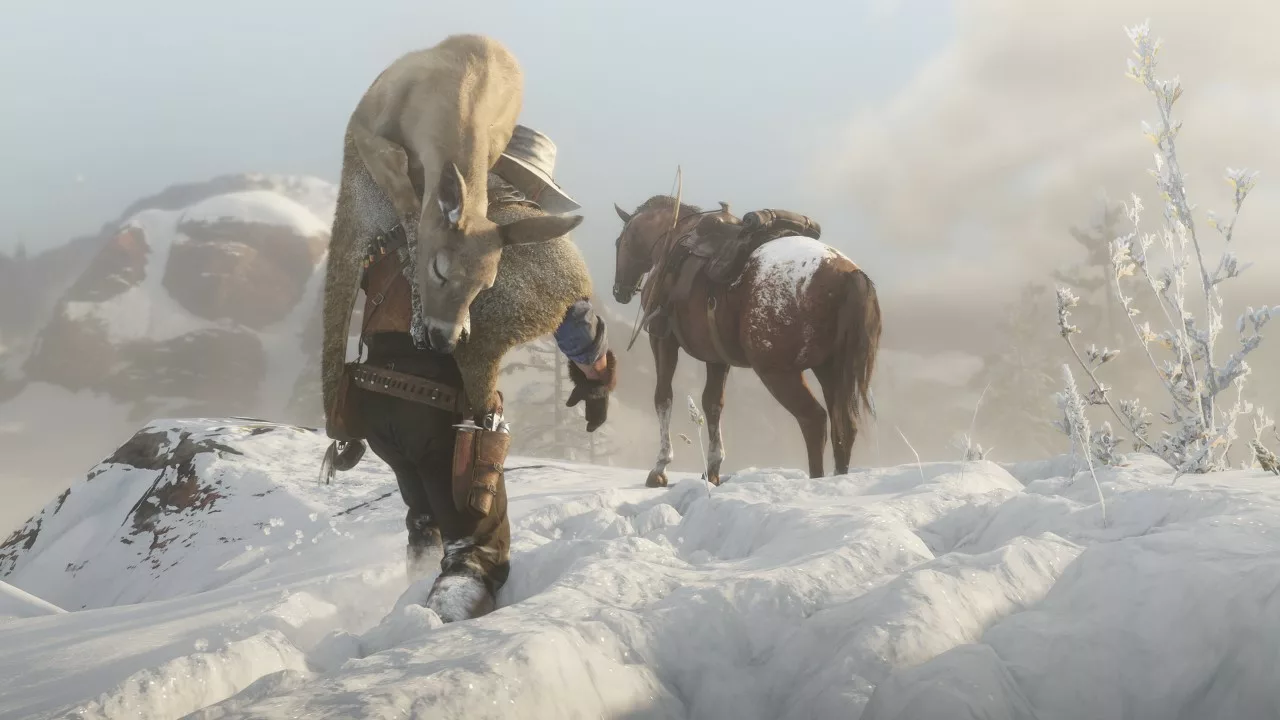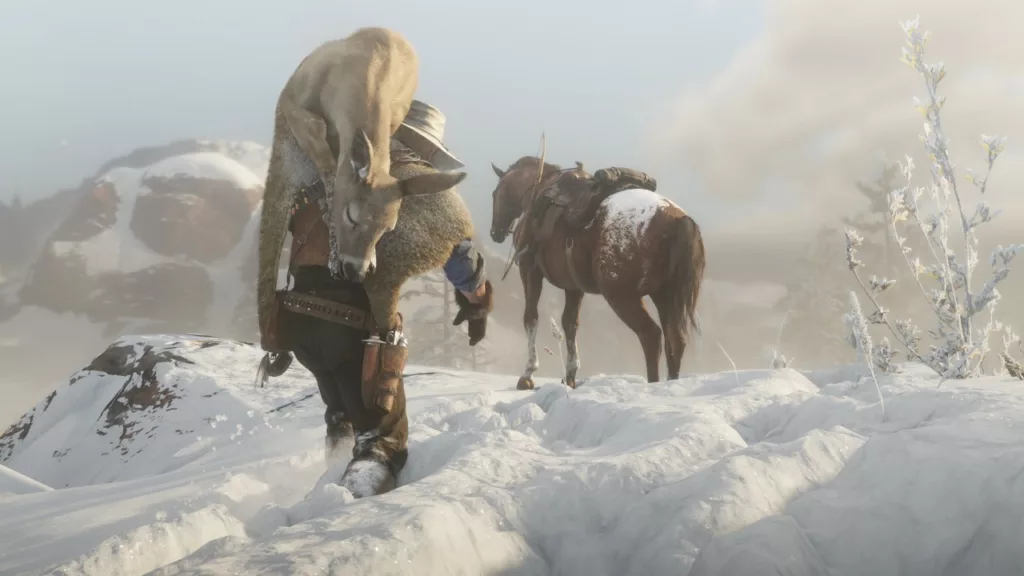 Players may find themselves tracking a wounded animal, watching it struggle before finally succumbing to its injuries—an undeniably disheartening experience. This aspect of the game serves to underline the importance of responsible hunting practices, even in a virtual setting. Furthermore, in-game, such actions impact your character's karma, leading to a decrease in moral standing.
Maintaining Balance: Avoid Overhunting
Another important factor to consider in the game is the balance of wildlife populations. Players need to be cautious not to overhunt in certain areas, as excessive hunting can drastically diminish the local animal populations. This is particularly relevant when the game presents daily challenges involving specific animal species.
The Intricate Decomposition System and Remarkable Animal Interactions in Red Dead Redemption 2
In the captivating world of Red Dead Redemption 2, every detail, no matter how small or seemingly insignificant, contributes to the game's astounding realism. One of the most striking features of the game is the detailed decomposition system and the ways in which animals interact with this natural cycle.
The Cycle of Life and Death: Decomposition System
In this game, not only do animals and humans have lifecycles, but they also have death cycles. Both human and animal corpses undergo a decomposition process, which can be accelerated by other animals consuming the remains.
It's not uncommon for players to witness bears, pumas, wolves, and other predators feasting on the carcasses. Even more surprising is the fact that domestic pigs, when given the opportunity, will consume any carcasses left within their enclosure, whether they are animal or human!
This presents a somewhat eerie aspect of the game, as there are human NPCs that dispatch others in duels and leave their bodies with the pigs, painting a macabre picture of life (and death) in the Wild West.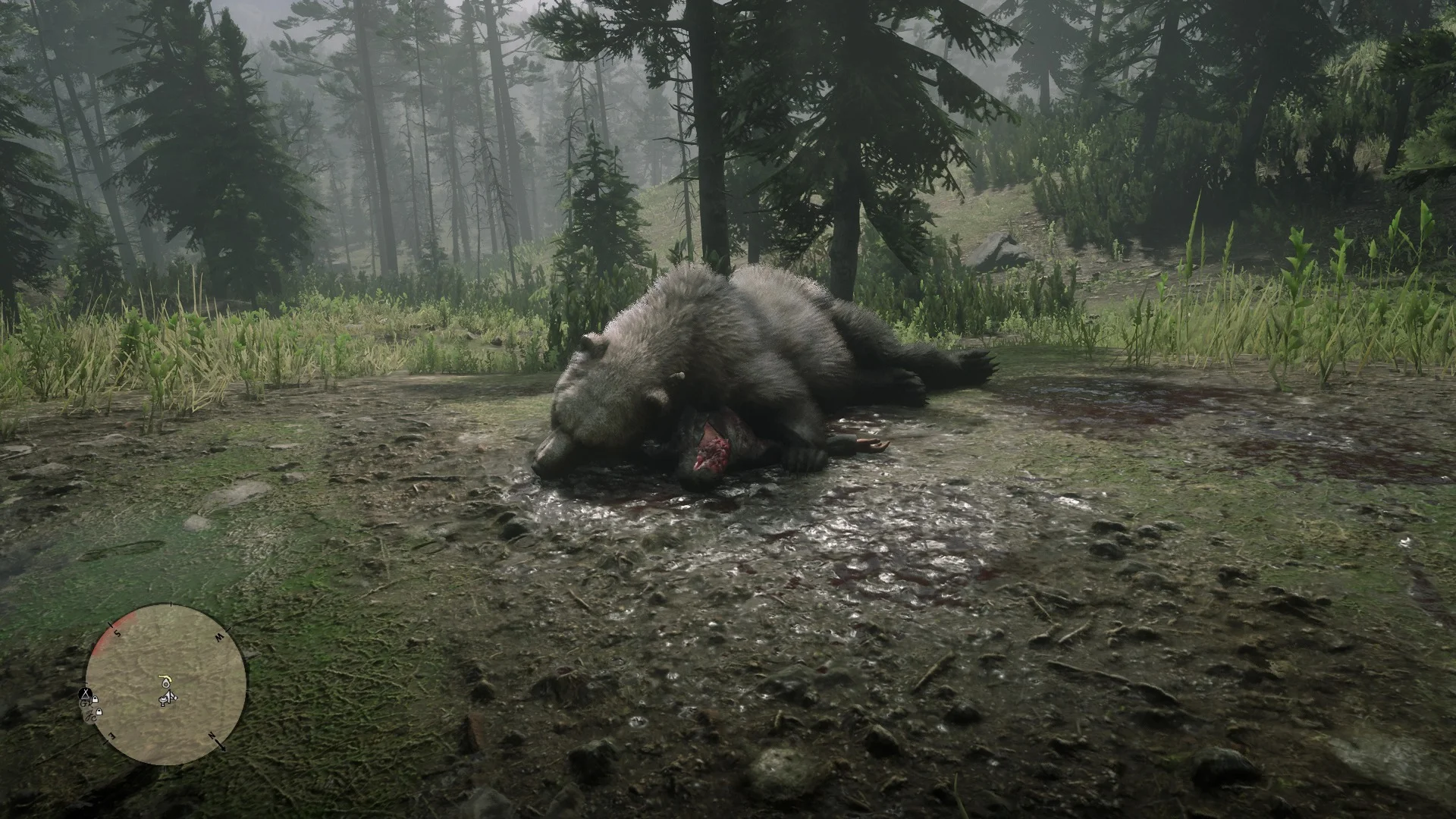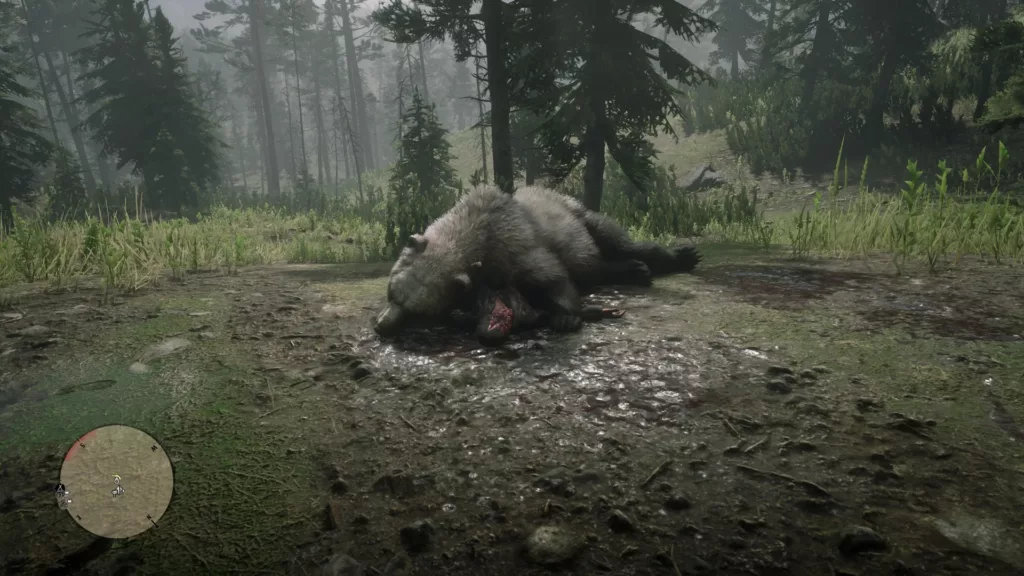 The Allure of Virtual Zoology and Naturalism
Understanding that not every player has the time or inclination to explore Red Dead Redemption 2 in such granular detail, it's important to emphasize that delving into the virtual zoology of the game, or pursuing the Naturalist role, can bring about rewarding experiences. If you're curious about witnessing these intricate animal interactions and detailed natural processes, the Rockstar Guides' video titled "Red Dead Redemption 2 – Insanely Realistic Animals Details" is a highly recommended watch.
The depth of detail, habits, and interrelationships of the animals in Red Dead Redemption 2 is truly mind-boggling. It's a testament to the immense effort and dedication that went into designing this game. The fantastic animal life depicted is merely the tip of the iceberg, with the actual experience of witnessing these events in-game surpassing any written description.
The beauty of these events is that they aren't scripted to occur at specific points but emerge organically during gameplay. If you're feeling inspired by this, perhaps it's time to install the game and experience it firsthand.
Your Turn to Explore
Now, it's over to you. Were you aware of the hidden complexities of animal life in Red Dead Redemption 2? Have you ever found yourself studying the animals in the game, or encountered any memorable moments during your playthroughs? The floor is open for your comments and experiences. Let's delve deeper into the rich, immersive world of Red Dead Redemption 2 together.