PowerWash Simulator may ring a bell for many, as it offers a unique and satisfying gaming experience with a simple yet effective premise. Unlike traditional first-person shooters, the game focuses on the art of cleaning various surfaces using high-pressure sprays.
As players engage in this virtual cleaning spree, they are captivated by the sound of water and the sheer satisfaction of watching grime and dirt wash away. However, what fans couldn't have anticipated was a collaboration with none other than SpongeBob SquarePants.
SpongeBob DLC: Dive into Bikini Bottom
Exciting news has surfaced, revealing the availability of the SpongeBob DLC for PowerWash Simulator. In this downloadable content, players embark on a cleaning adventure in the beloved world of Bikini Bottom. Recognizable locations such as SpongeBob's, Squidward's, and Patrick's houses, as well as the iconic Krusty Krab, await thorough cleaning.
The SpongeBob DLC introduces six new maps, offering players a range of immersive environments to explore. Accompanying these maps are ten achievements, providing additional challenges for dedicated players to conquer.
Furthermore, a fish-themed character skin reminiscent of the beloved animated series adds a touch of SpongeBob's charm to the game. It's worth noting that the visual style of this DLC differs from the base game, drawing inspiration from previous SpongeBob video game adaptations. Fans of the series are sure to appreciate this delightful nod, similar to the successful collaboration with Minecraft.
Described by the development team, FuturLab, as a love letter to the animated series, the SpongeBob DLC for PowerWash Simulator is now available on multiple platforms, including PS4, PS5, PC, Xbox One, Xbox Series X/S, and Nintendo Switch. Players can access this exciting content for a price of $7.99.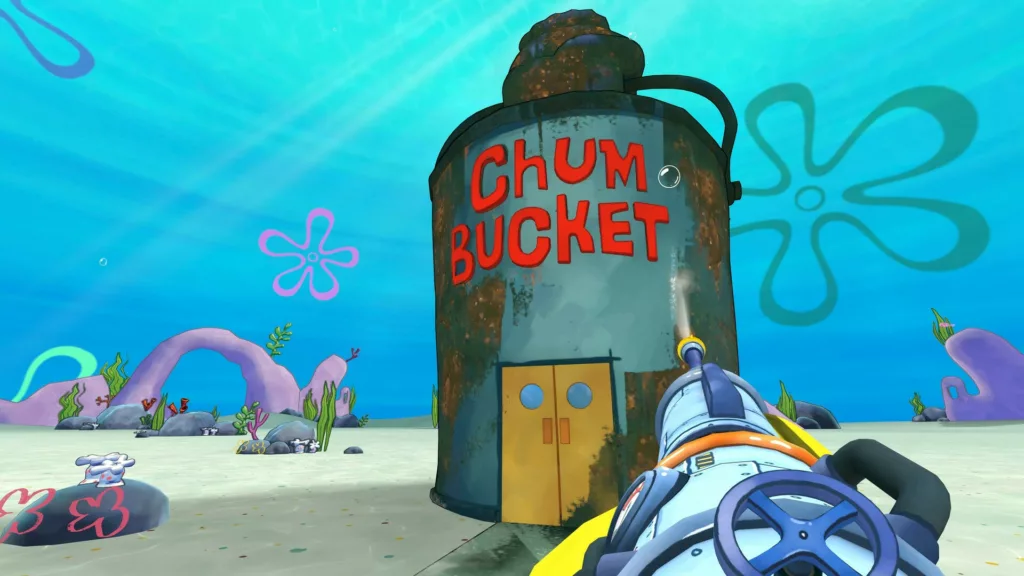 Experience the Joy of SpongeBob in PowerWash Simulator
Prepare to dive into the charming world of SpongeBob SquarePants with the new DLC for PowerWash Simulator. Immerse yourself in the task of cleaning Bikini Bottom's iconic locations and witness the transformation of familiar spots as grime and dirt vanish before your eyes.
Don't miss this opportunity to unleash your cleaning prowess while relishing the delightful collaboration between PowerWash Simulator and SpongeBob SquarePants.