Xbox consoles have received a fresh makeover with a new Home screen UI for both the Series X|S and One models. Microsoft's latest update, driven by user feedback, aims to enhance the gaming experience by making game discovery, connection with communities, and personalization easier and more enjoyable.
According to a post on Xbox Wire, the recent update has been designed to cater to user needs and preferences. The focus is on providing a more user-friendly interface that allows gamers to easily navigate and explore their gaming world.
Notable Changes on the Home Screen
Here are some of the key changes you can expect to see on your Xbox Home screen:
Top Menu Relocation: Your Library, Xbox Game Pass, Search, and Settings options have been moved to the top of the UI. This streamlines navigation and ensures quick access to essential features.
Simplified Layout: The new design simplifies the overall layout to create more space for your personalized background. The recent games and apps you've opened are now placed slightly lower on the screen.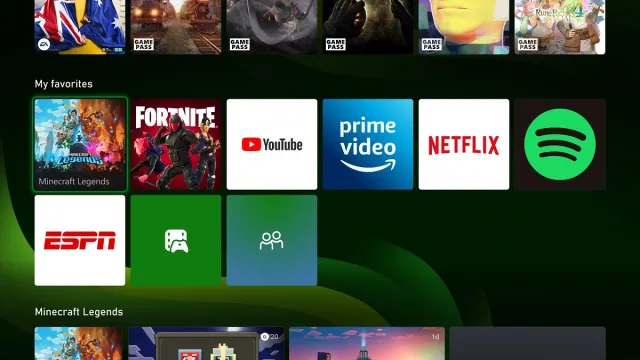 Personalized Game Recommendations: Xbox now provides a personalized list of recommended games tailored to your gaming preferences. This feature aims to help you discover new games that align with your interests.
Match Your Game Background: The update introduces the option to change your Home background, aligning it with the game you're currently playing. This customization enhances the overall gaming ambiance.
While the update has started rolling out, not all Xbox users will have received it yet. Microsoft mentions in the post that "some customers will need to wait a few weeks to get their hands on it." However, rest assured that this exciting update will be available to all Series X|S and One consoles in the near future.
Experience the New Xbox Home UI
Xbox's commitment to enhancing the gaming experience is evident in this thoughtful update. By making game discovery easier, providing personalized recommendations, and offering customization options, the new Home screen UI promises to provide a seamless and engaging gaming journey.
Get ready to immerse yourself in a world of entertainment and connection, and keep an eye out for the update on your Xbox console.